Soooooo it's been forever since I blogged. Sorry about that – it's been a bit manic. Hopefully when you read this blog you'll understand, but if not, then wait for my write-up of Everybody Dies…
In short: I ran a megagame and it took over my life. But anywayyyy, here's some of the exciting things I've been doing over the last two months.
What BeckyBecky Did
Waaaay back at the start of July, I had attended my bestie Keeleigh's wedding the day before, and spend that night at Knight's Hill hotel in King's Lynn. Which has a spa attached. After an emergency swimsuit shopping trip, we managed to spend a fair bit of the day in the pool / jacuzzi / sauna / repeat.
I've really settled in at work and am starting to feel like I belong there. I've spent quite a bit of time with the other girls in the marketing team, Annika and Elena, including meeting Annika's absolutely frigging gorgeous pugs, Loki and Joan. Watch this space because I'm hoping to get to dogsit them at some point.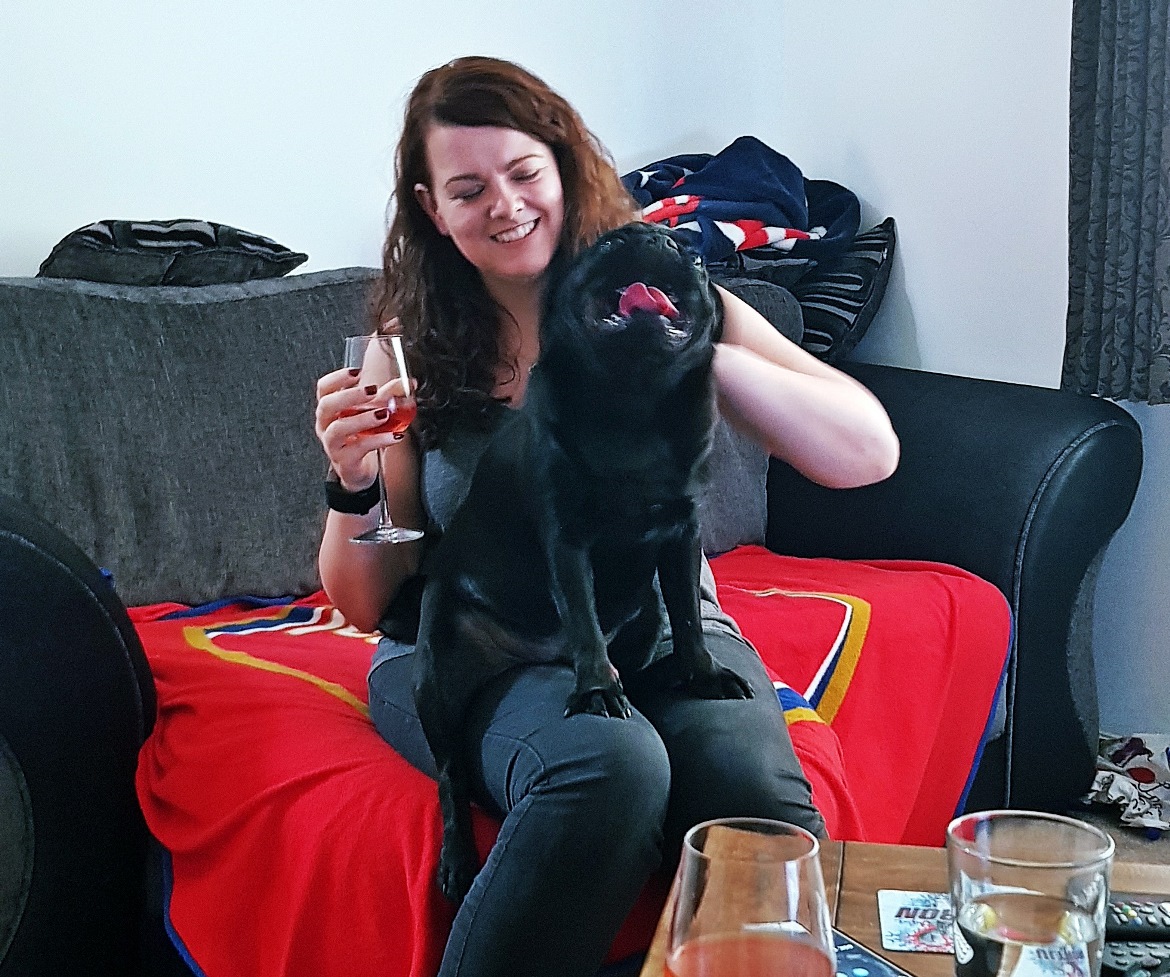 Speaking of work, back in July we had graduation! Since I work for an online university, you might not think that we do graduation, but in fact we all travelled down to the campus and spent the day celebrating with our students, some of whom had travelled from the opposite side of the world to be with us. It was exhausting but exhilarating. I also managed to grab a mortarboard for a photo – they don't have them at Durham so I didn't get one when I graduated myself!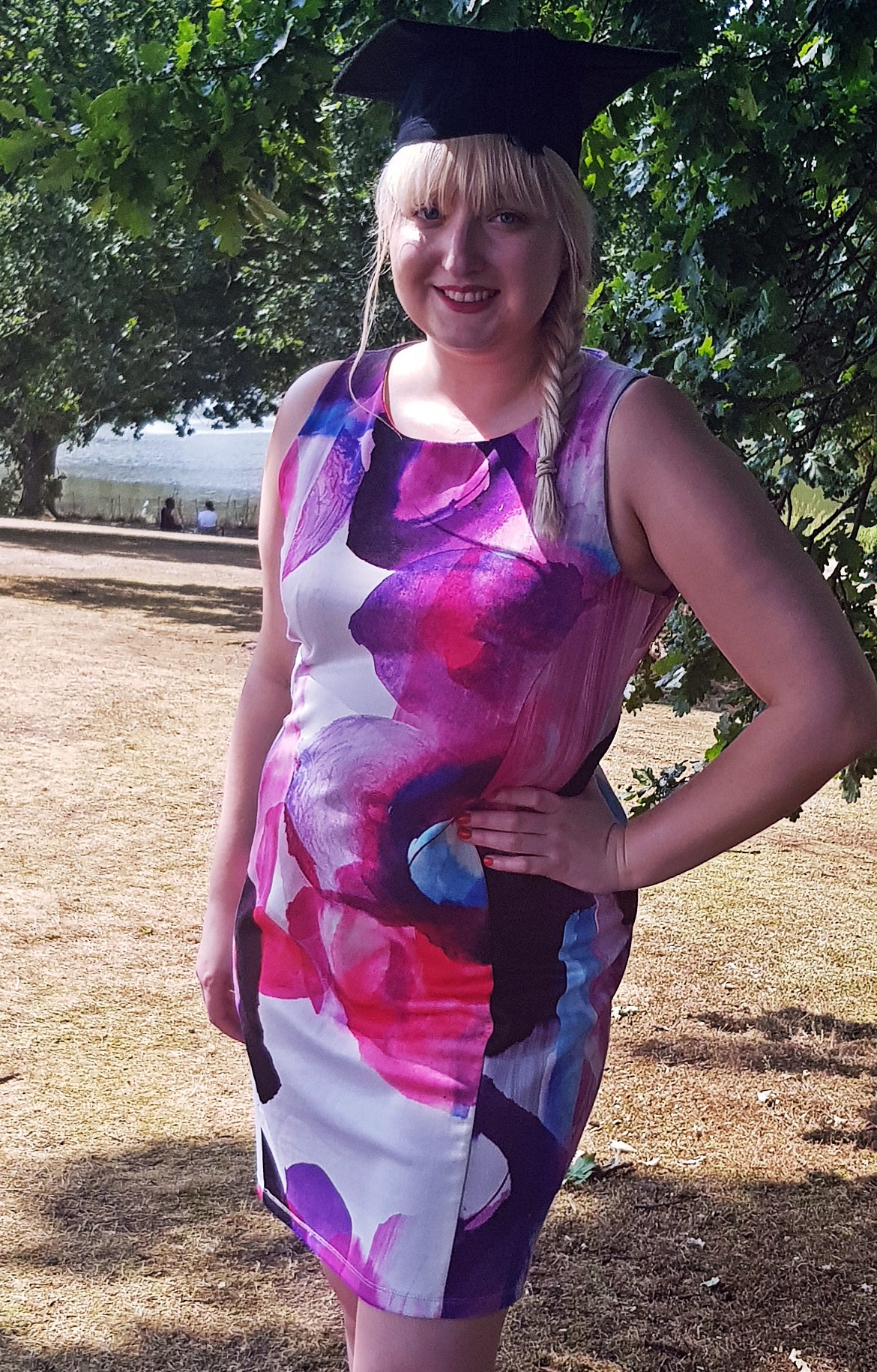 We had another staycation at Tim's parents, though this time I was working during it. It was a totally different experience to commute into Leeds on the train (not a great one), but also quite nice to be able to go out to the serenity of Burley for a few nights.
The game kind of took me away from a lot of blogger events, but I did make it to Blog At The Beach (featuring lots of beach balls inside a lorry…). I'm only sad that the suitcase I won there hasn't turned up in time for my holiday!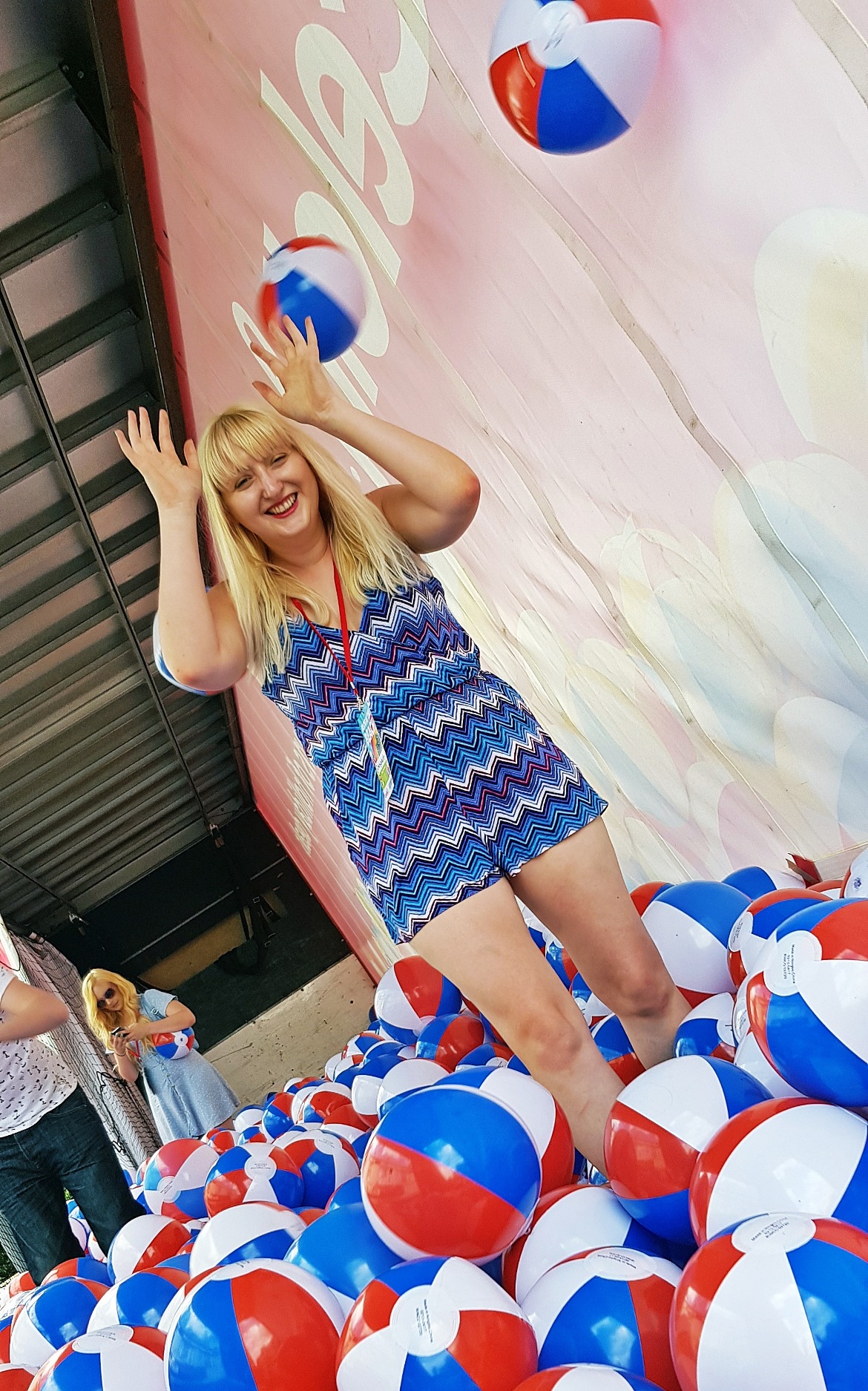 Finally, I did something completely out of my comfort zone, and actually attended a protest! It was an anti-Trump one, while he was in the UK. It felt really awesome to be doing something, rather than just saying something.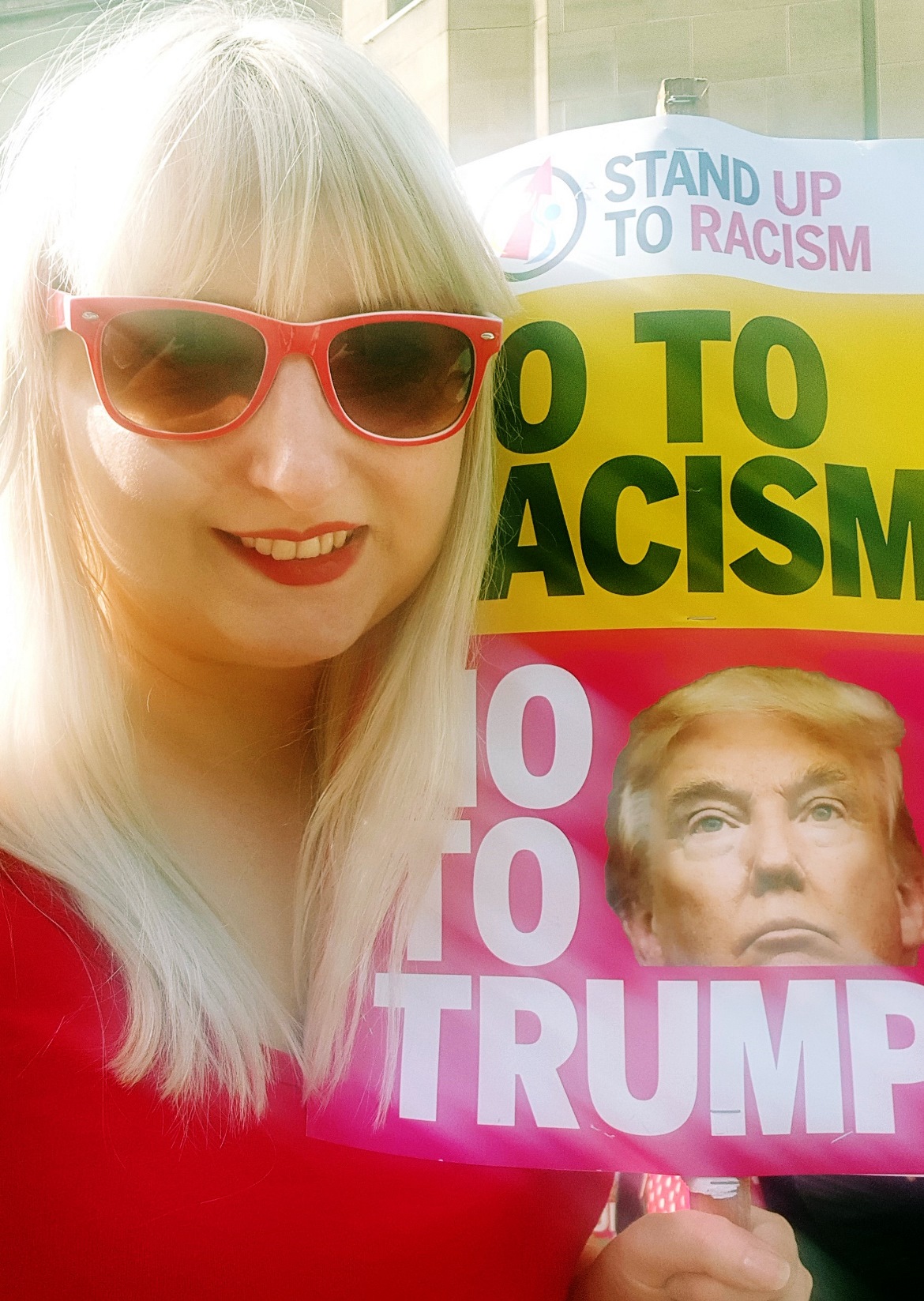 What BeckyBecky Gamed
So there's going to be a change in the blog. You might notice this section is higher than normal – that's because the focus is going to be switching to gaming content – mostly megagames, natch, but also the other game related things that I do…
Megagames
I'm very disappointed that my crazy busy time stopped me from doing AARs for two amazing games. First Megamunda, where I played Deputy Chief Judge and smashed perps in the face with my own brand of justice.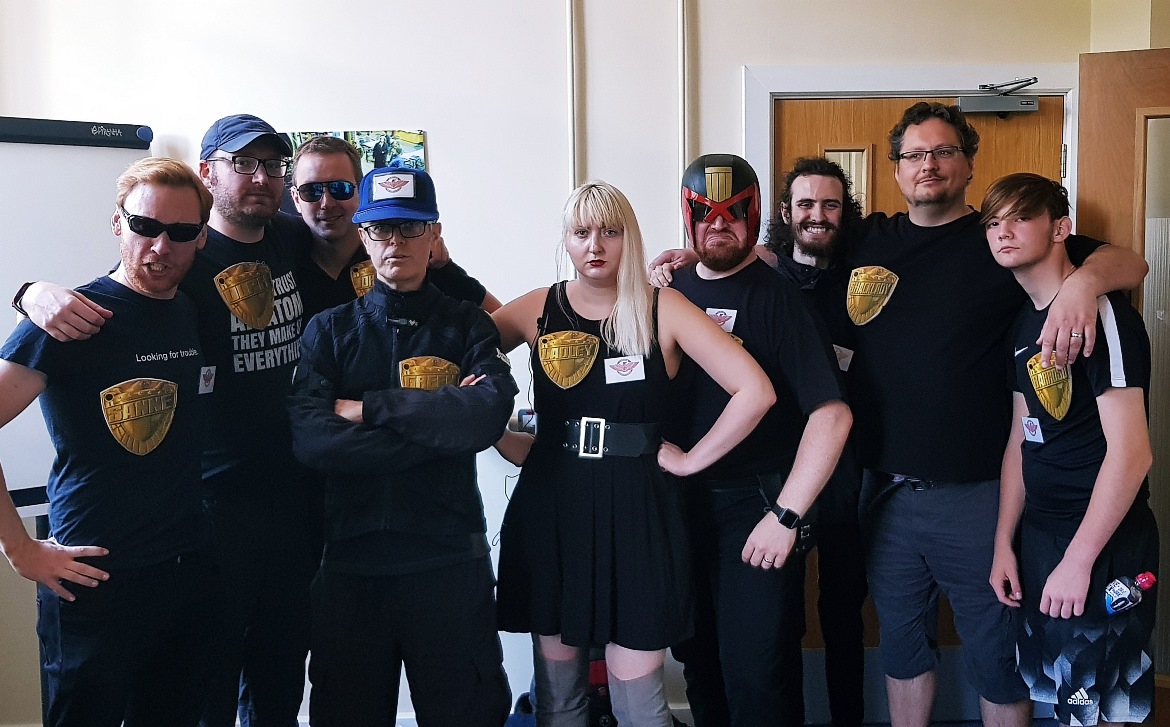 And then A Very British Coup, where I was press baron George Fison, who wrote some truly horrific newspaper headlines about policies the Labour party were putting through (my personal worst: "Women hired for jobs they just can't do", featuring a stick figure woman trying to lift a box and failing).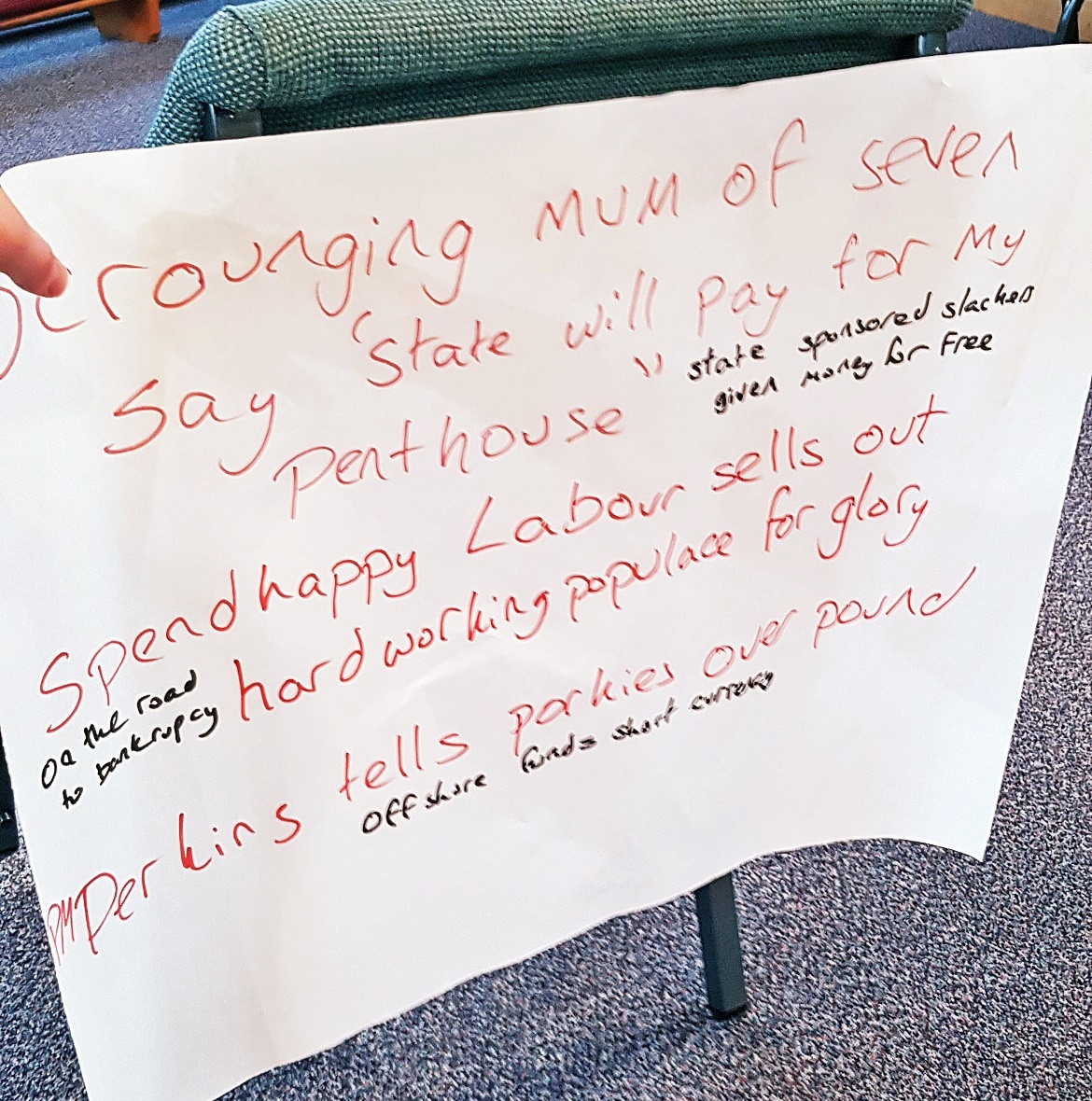 But the reason I didn't write them up is becaaaause… Everybody Dies 3 happened! Now I shouldn't cover it in this blog, because it happened in September, but watch this space because I have already written my follow-up blog about the game.
Board games
We went round to Ellie and Callum's and finally played the infamous Settlers of Catan! One of the most classic board games in existence, Tim and I had actually never played it. I did try to introduce a government at one point…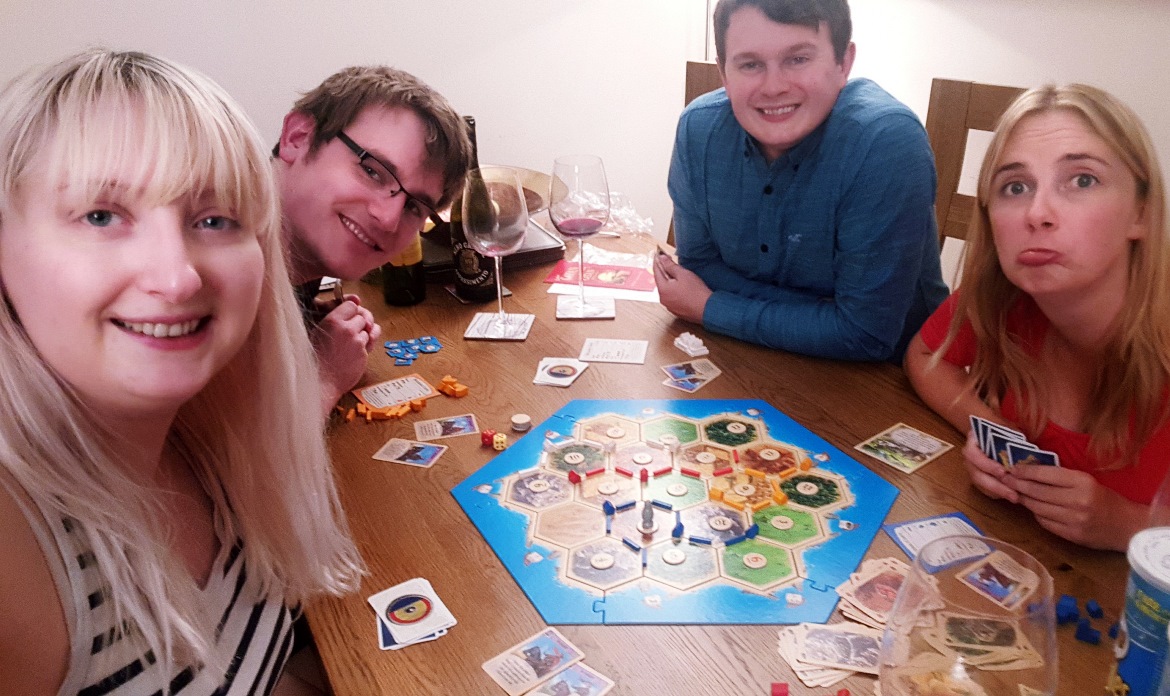 Because I was so busy with the game, I didn't have much time to play other board games, but I was very excited to hear about the new Game of Thrones board game expansion. It's definitely on my wish list.
Immersive gaming
And speaking of wish list… all my dreams are coming true, because the Lucky Ones is BACK BABY! This immersive theatre/gaming event is taking place from the end of September to the middle of October, and I CANNOT WAIT! There's still time to join me if you're interested…
What BeckyBecky Ate / Drank
Okay so there has been lots of food and drink recently (hence why my holiday diet did not work at all).
Annika and I were invited to Dirty Martini to try their bottomless brunch, and I'll be back there later this month for her birthday (that's how good it was).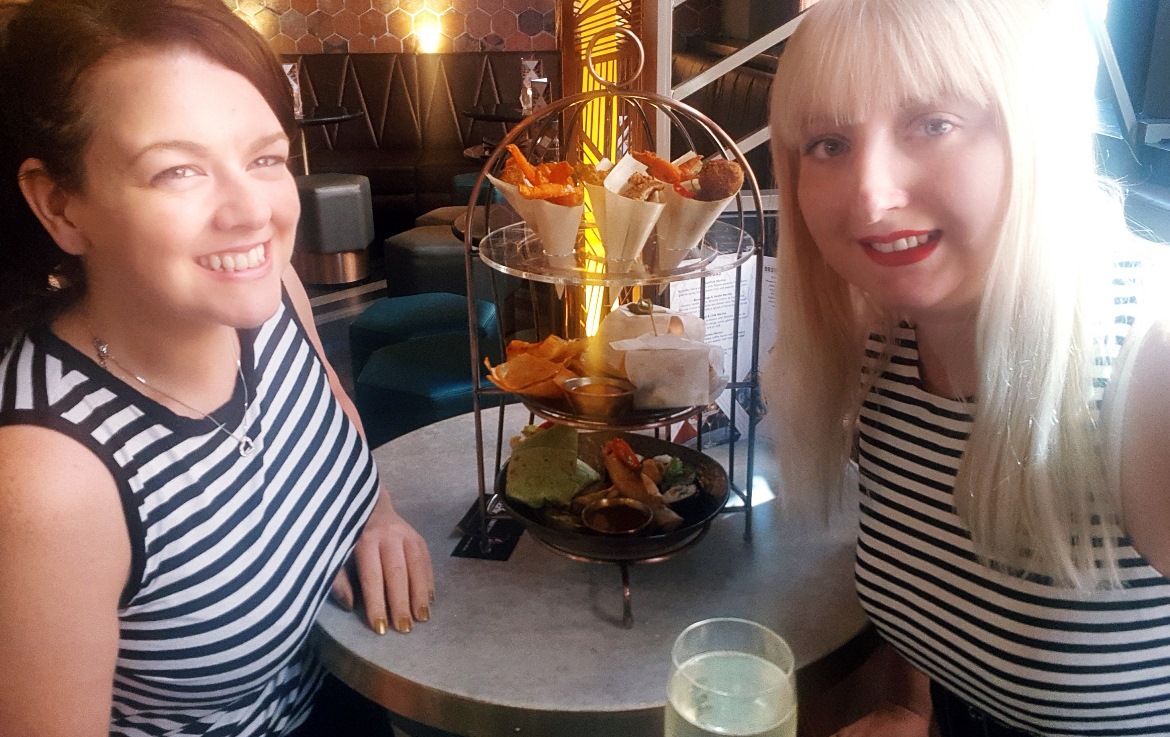 I went to the Luxury Diner in Trinity Kitchen to try some of their football special food. I really hope they come back soon so I can get another portion of their truffle fries (or five).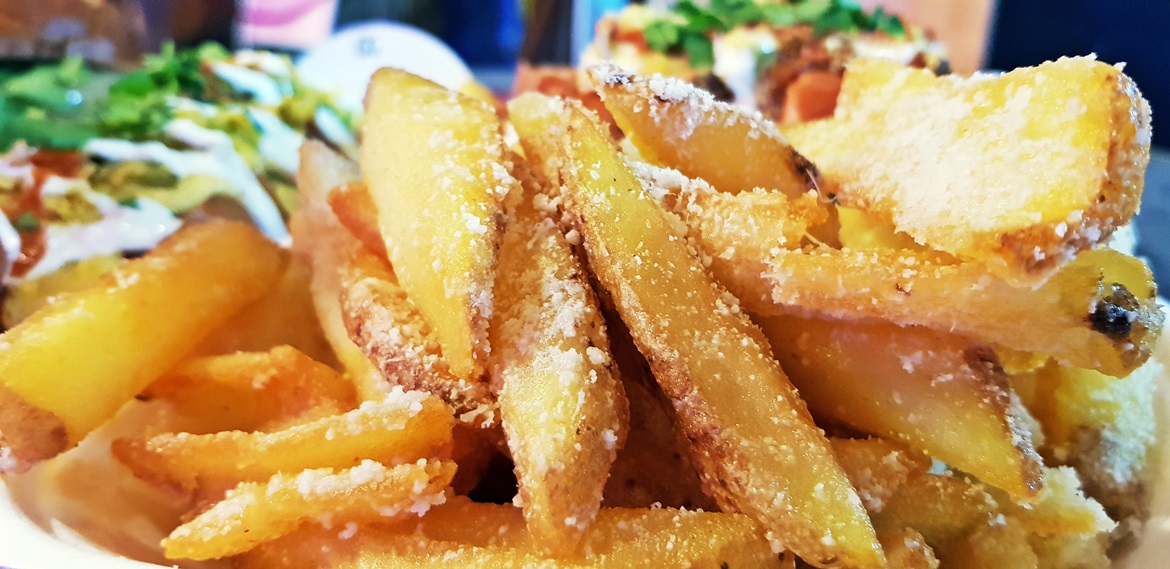 Later I headed back to Trinity Kitchen for their fantastic supper club. I can 100% recommend Chez Joel's incred French food. And Thai Khrim. Always Thai Khrim.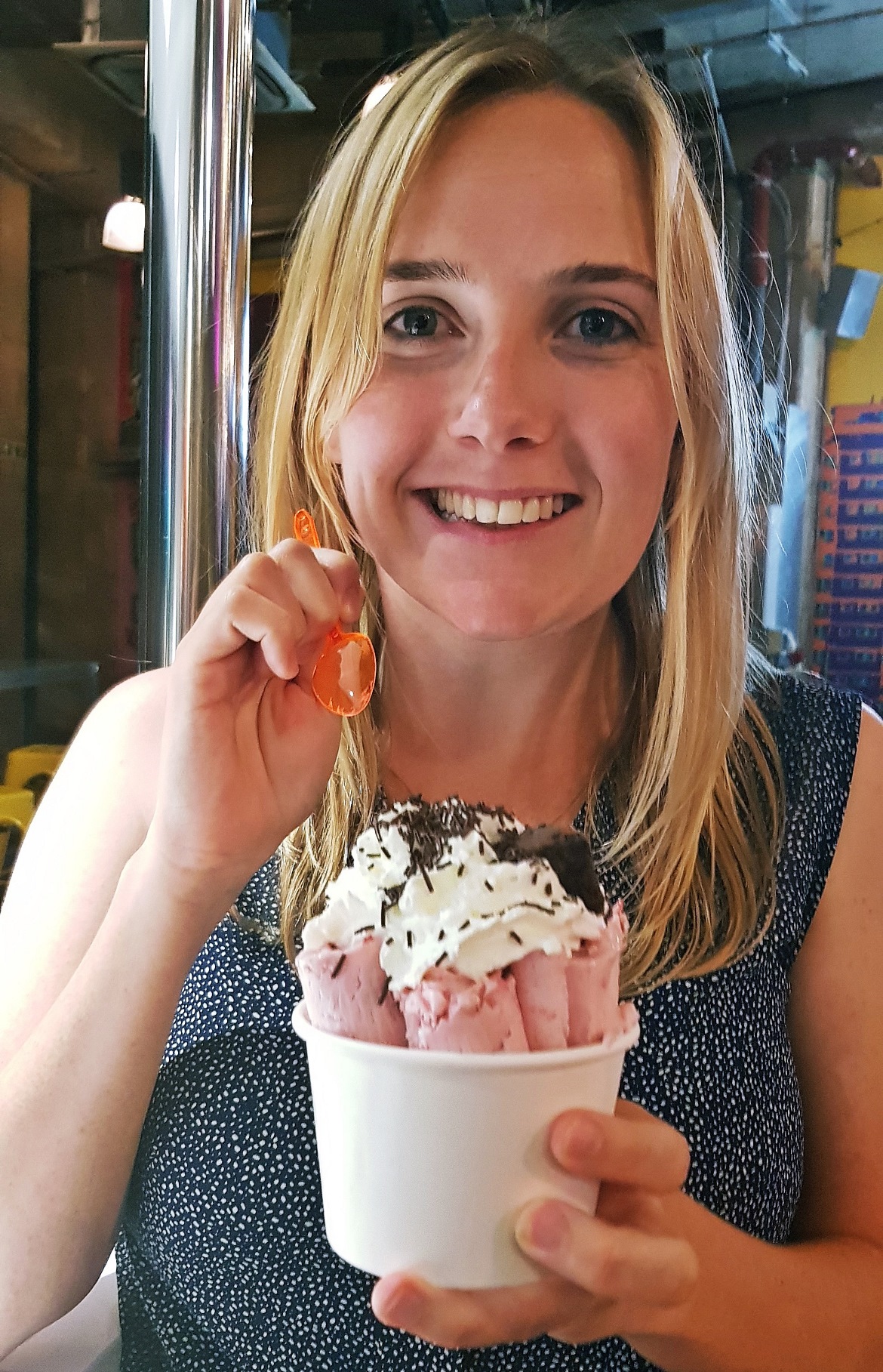 Booze-wise I managed to win a competition at the Gin Festival event I went to in June – nabbing a year's supply of ice, plus an ice sculpture (see my upcoming blog on Everybody Dies for what happened with that). The ice came with some free gin too…
And in August it was Keeleigh's birthday. We headed to Koko in Sheffield for some sushi-themed afternoon tea, which was pretty original (and tasty).
What BeckyBecky Cooked
It's all about the desserts this month, apparently! I made some chocolate pancakes (with hot chocolate powder I'd nicked from a hotel).
But the real success story was this ice cream cookie sandwich. I'm still having dreams about it.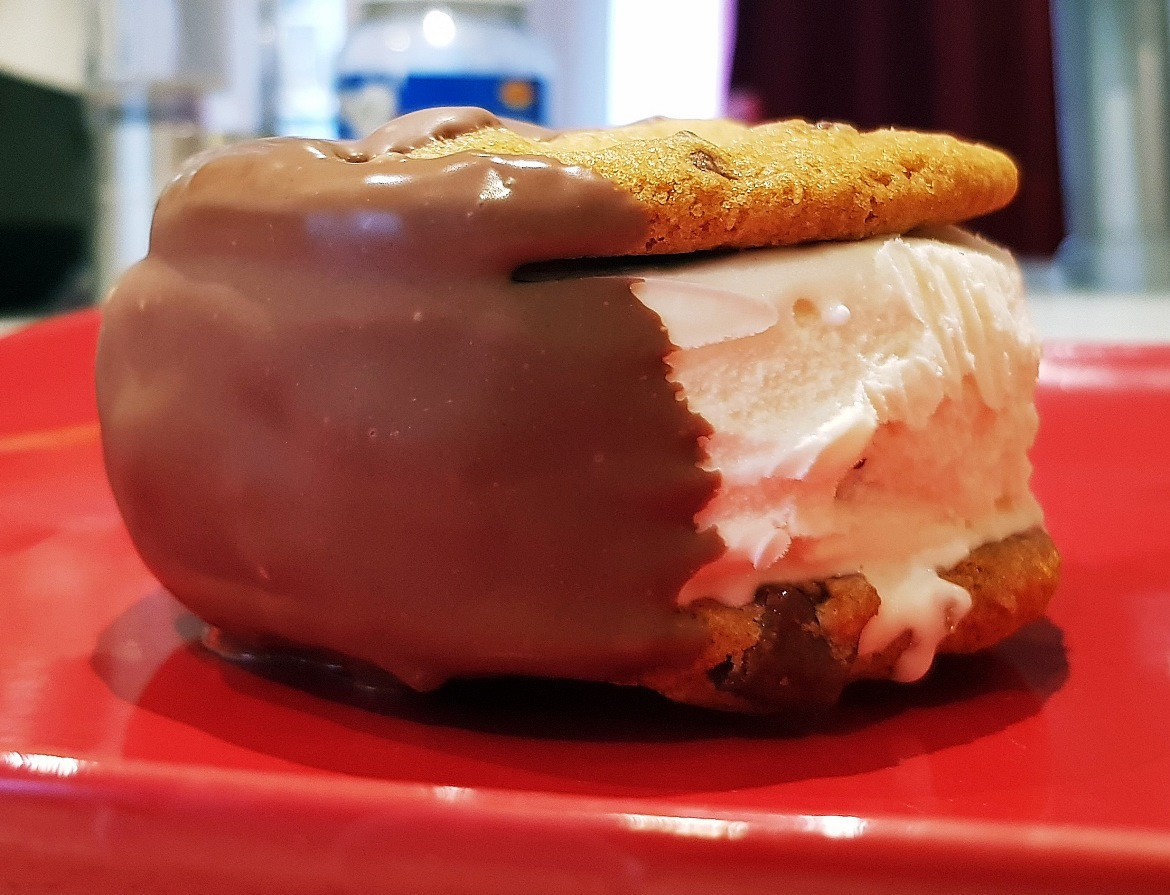 What BeckyBecky Watched / Listened To
It's been a loooong month and I've watched a LOT of stuff. But the highlights have been:
Watching The Greatest Showman outdoors. It was such a magical atmosphere and continued to cement my love for that movie.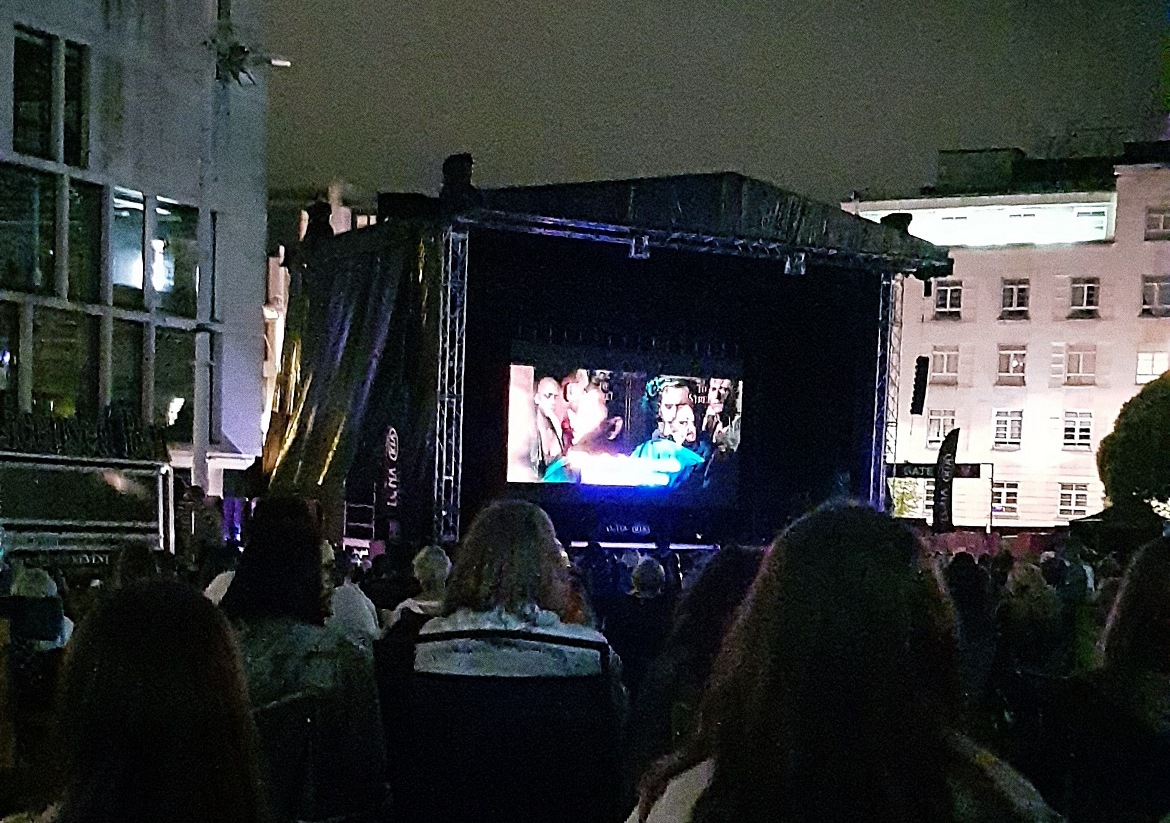 Dredd, because Lena Headey is sass goals.
Musically, which turned into TikTok within a couple of weeks of me getting addicted. It's an app which lets you record yourself lipsyncing to songs. It sounds trite but DAMN, some of the kids using it are so original and talented!
Next Month for BeckyBecky
I've skipped the sections about blogging and instagramming because, let's be honest, I've been dreadful.
But this month… September has already been amazing, with my megagame, my cousin's wedding and a jam-packed week of seeing people in between. And in about twelve hours I have a flight to Croatia to catch… so I'm going to leave it here.