When I was 17, my favourite movie ever was Moulin Rouge.
It had everything. Music. Dancing. Love. Parodies of popular hits. It was risque enough to excite me as a teenager, but still acceptable enough to my parents to let me have a Moulin Rouge themed 18th birthday.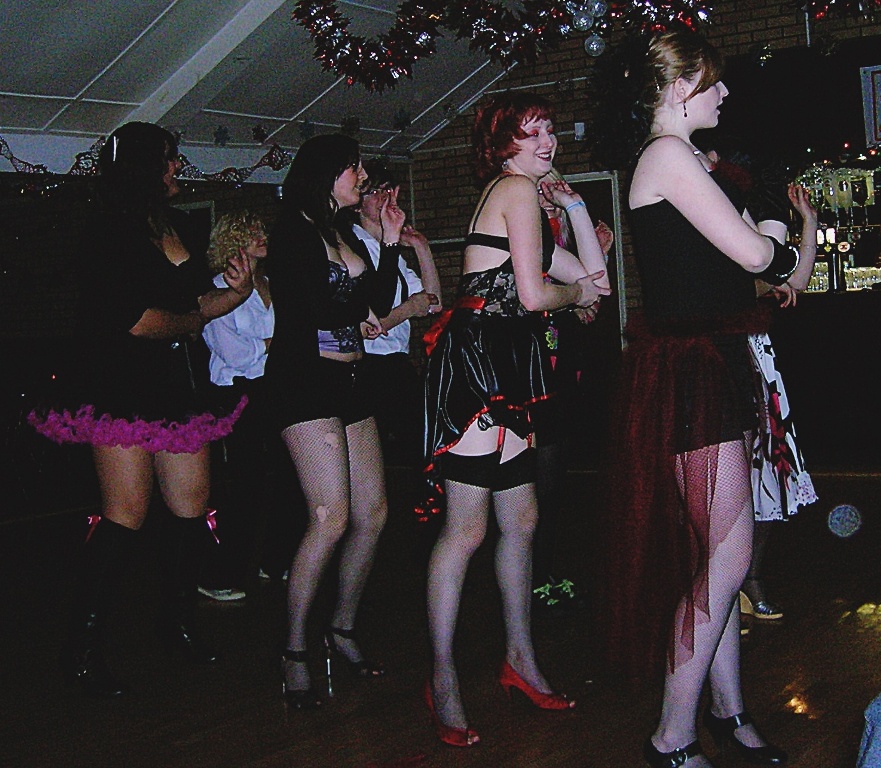 In more recent years I've fallen out of love with love at first sight. But there was NO WAY I was going to miss the Secret Cinema presents Moulin Rouge!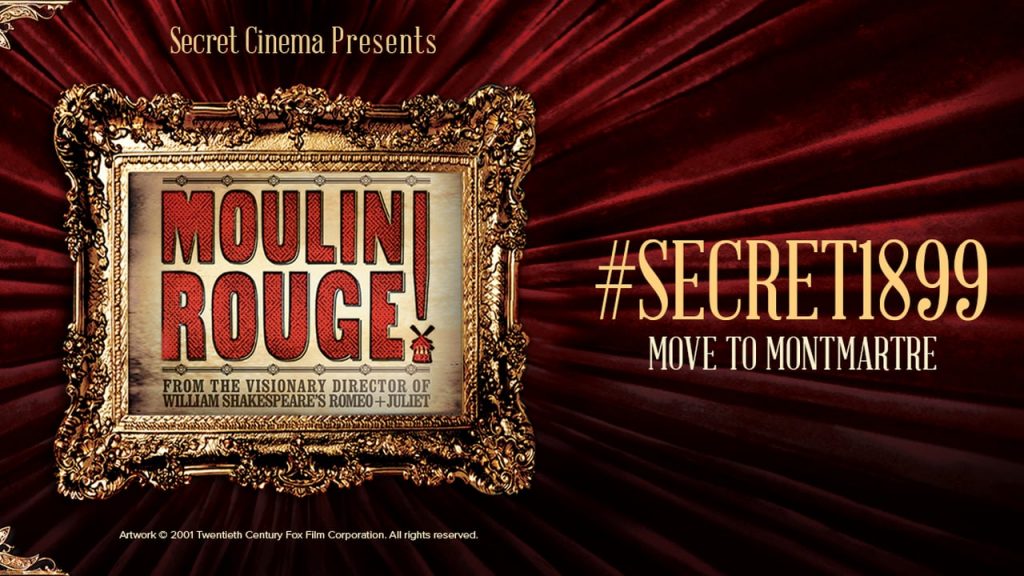 If you haven't heard of Secret Cinema before, it's an interactive experience themed around an event. In the past they've done films like Star Wars (my first experience of SC), Dirty Dancing and 28 Days Later. They put together a massive event which surrounds you with the world that the film is set in, with food, drink, actors, settings and more to make you believe you've stepped inside the big screen. It's all topped off by a showing of the film.
Now, the nature of Secret Cinema is to keep it schtum. You only get details about the event a few weeks before the big day, and they don't let you take any pics inside. My full review is under wraps until after the Moulin Rouge run closes in April, but I wanted to share some spoiler-free tips in case you're thinking of going.
1. Go. Go. GO! It's incredible.
If you love Moulin Rouge, it will be simply magical. But TC is hardly a fan – he's only seen the movie once or twice – and he still massively enjoyed himself.
2. Watch the movie a few days before you go.
It'll remind you of everything you love about it.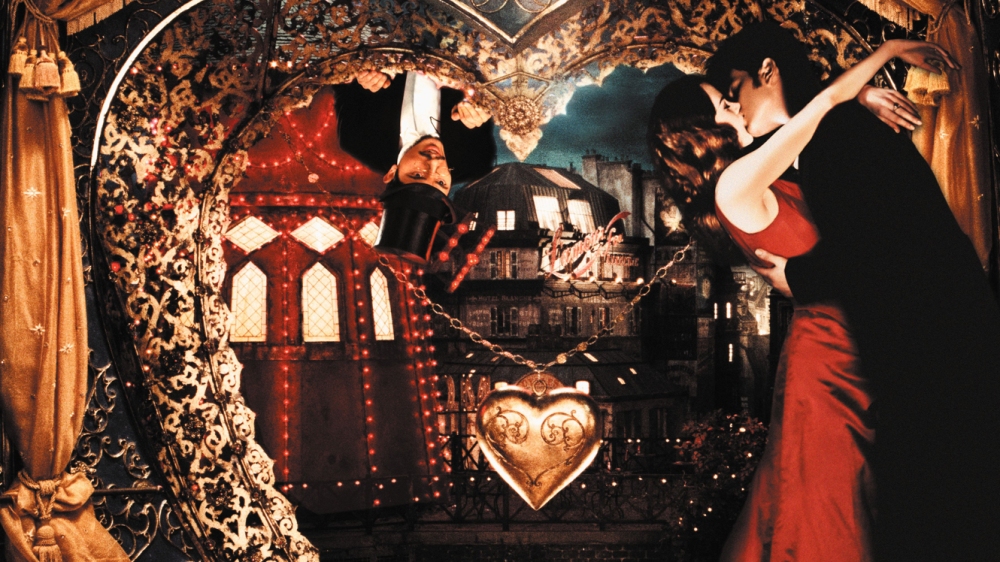 3. Dress up.
I didn't see anyone that came without a costume (even just a nod to it).
You're given a costume recommendation for your character type – mine was muted mismatched colours: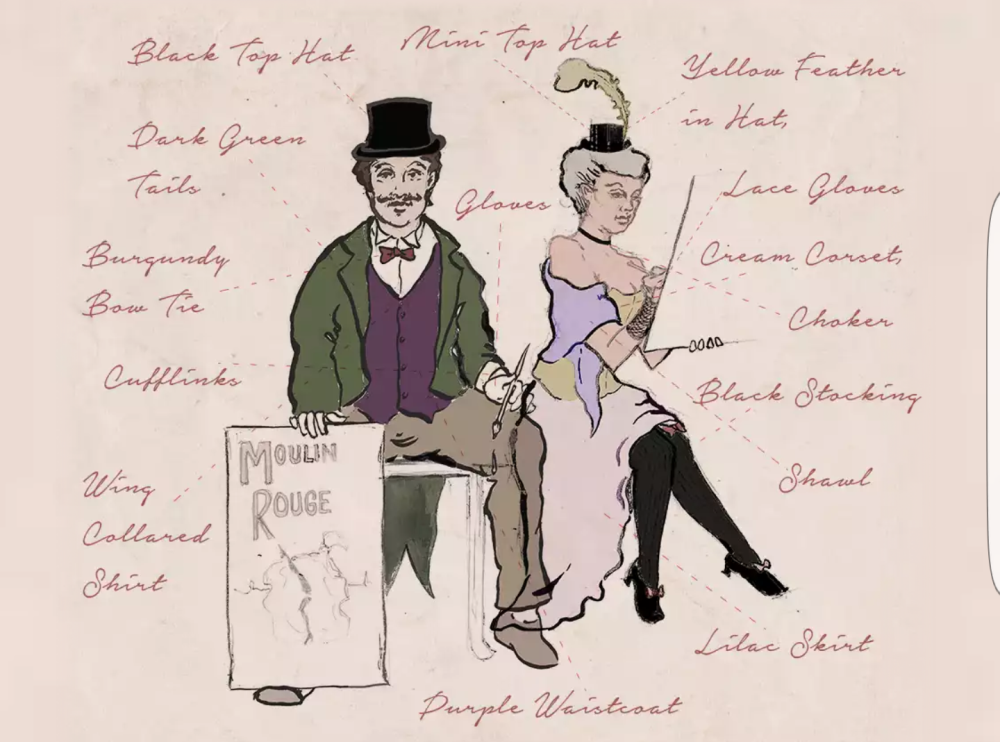 But I don't think anyone will care too much if you want to go as a cancan dancer instead. Just make sure you would fit into the world.
(On that note, if you're buying anything from the online store, order it in plenty of time – the Facebook event was full of people complaining that their orders took a long time to arrive).
4. Remember your signifier.
Each character type is given a signifier of some type. Mine, as a Painter, was a yellow feather, and others had sashes, hankerchiefs or ribbons.
Two years ago at the Star Wars Secret Cinema, the signifier opened up a plot element that introduced you to various new characters. I think we unfortunately missed out plot opening at this year's SC, but if you don't have your signifier you'll definitely miss it.
5. Read your briefing.
I was cast as a Painter, and given three names to follow up on during the evening. I didn't find anyone, but it definitely encouraged me to chat to other attendees.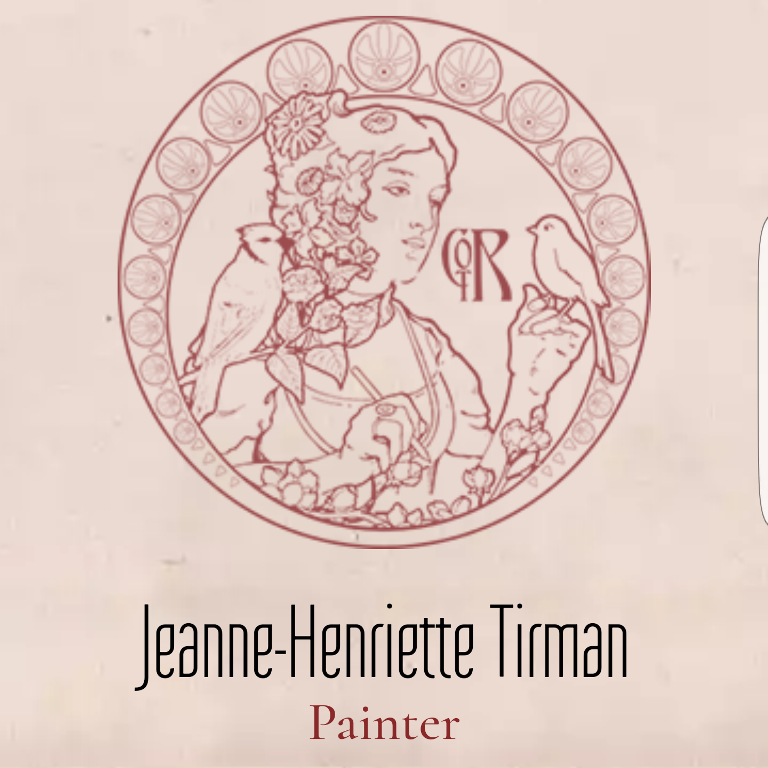 6. On the other hand… don't worry too much about your briefing.
You get given a personality and stuff too, but if you spend too much time agonising that your character is supposed to have a stutter (like TC's was) it might make you miss out on some cool experiences.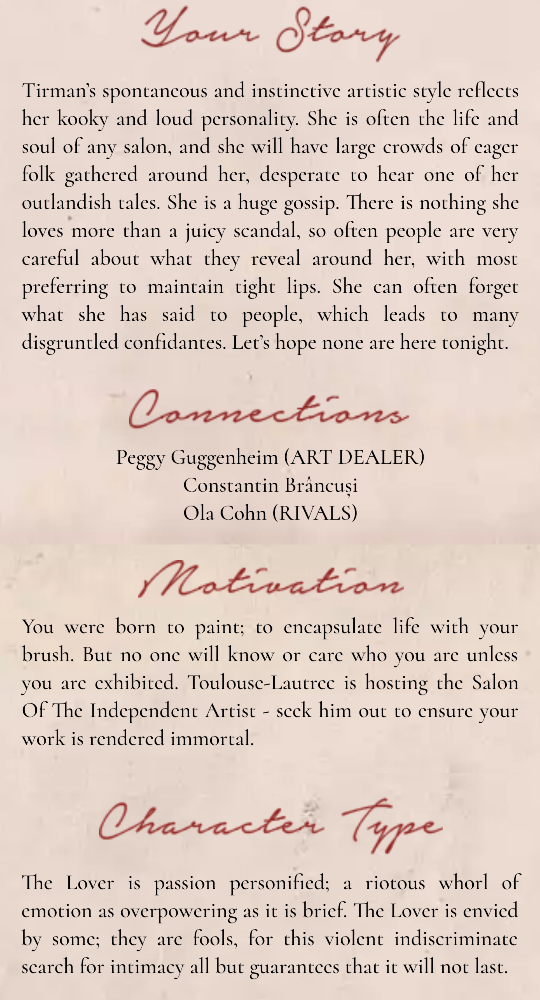 No one will check whether you're living up to your character or not, so just do what you like.
7. Learn the songs.
You get given some, but learn as many as possible. There's TONS of singing.
8. The Holiday Inn Express Royal Docks is a good base.
It's only a few minutes away from the venue, and reasonably priced. And the morning after you can guess who else at breakfast was partying in Montmatre last night. Check it out if you're coming from out of town.
9. There's a free cloakroom!
Take an umbrella/coat – it's England after all, and you don't want your amazing hairstyle to get ruined.
10. If you're running late, don't panic.
No one actually checks your arrival time on the way in.
11. Arrive as early as possible.
We chose the 18:10 arrival slot (and actually arrived more like 20 past). I wish we'd got there a little earlier – there's just so much cool stuff to do, and it was kind of nice to see the place properly before it got full.
12. Have a few drinks before hand.
Drinks aren't exactly cheap. Get a couple of glasses of wine in while you're getting ready. It'll make your night cheaper and you'll be feeling more adventurous when you first get there.
13. Take photos before you get there.
Because we were running late, there's no full length photos of my outfit. Take some at home before you set off, and don't hurry though the path from the tube station to the venue. Take your time and some awesome pics for Instagram.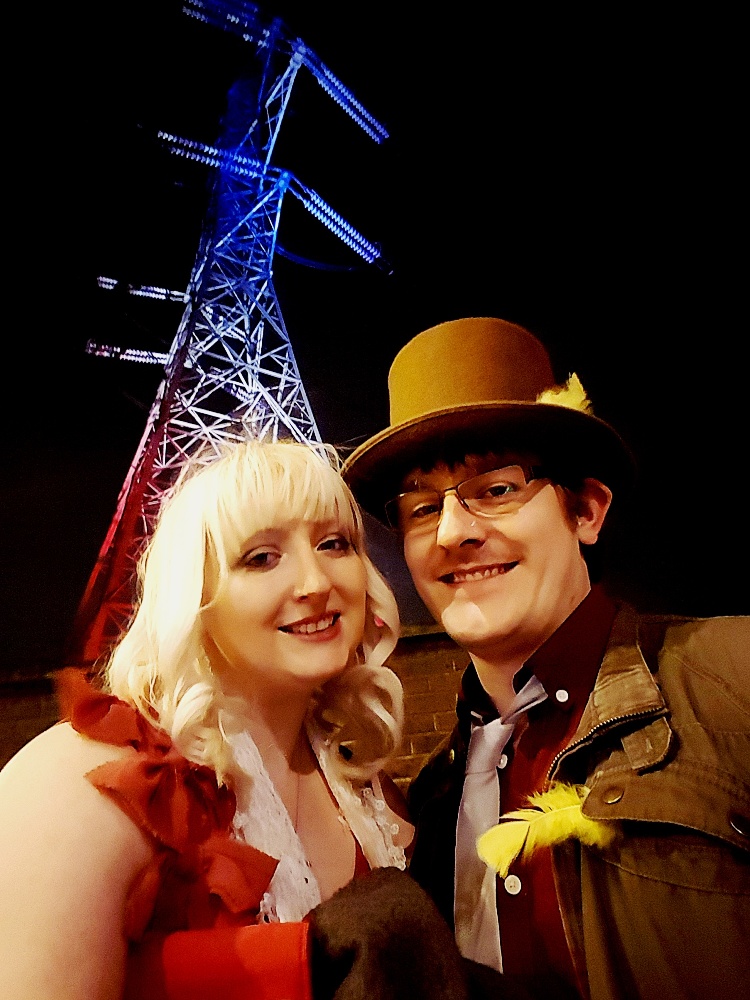 There's NO photography inside, so this is your only chance.
14. You get given a paper as you go in.
Read it – there's tips on secret areas and experiences. I won't give it away, but there's at least two tips on in-game activities that you're unlikely to think of without it.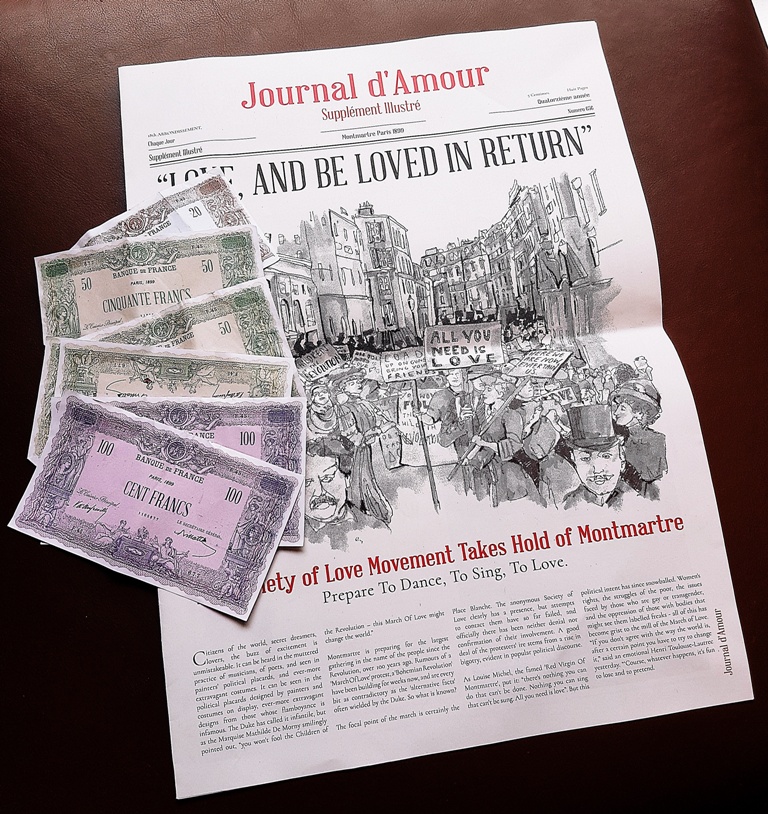 15. Take a bank card.
As mentioned, drinks are most definitely London prices (and, coming down from Leeds, that's pretty painful).
Food isn't too badly priced though, and there's a range of options.
16. Try the cocktails.
If you're a cocktailaholic like me, you'll love the idea of some Moulin Rouge themed cocktails.
They have champagne bars near the entrance, but I wish I'd skipped my glass of bubbly and headed straight for the cocktail bar.
PS: that beverage that comes up a lot in the movie? Yep, you can get that there.
17. Wear a watch and keep an eye on the time.
Don't delay in doing things that you want to do. You don't have as much time there as you'll wish you had.
18. Chase out the singing scenes.
If you love the songs as much as I do, you'll regret missing your favourite one because you're queuing.
19. In fact, move about as much as possible.
There is SO much going on, and so many different things to try.
20. Chat to different people at the venue.
Remember, you're not British in this world, you're French. It may feel a little awkward to go up to people, but you get to have some cool conversations, both in character and out of character.
21. Try to guess who are the actors.
This is quite a fun game. Try to work out how many people around you are hired actors vs attendees. There were definitely a fair few people I was unsure about…
22. Don't be afraid to think outside the box.
Secret Cinema seems to reward creativity. If you've got an idea – speaking to an actor, getting on stage, getting into a special area – then go for it. You only live (in 1899) once!
23. There are benefits to the different ticket levels.
The Creatures of the Underworld are right in the action and (in my opinion) get the coolest character concepts but they don't necessarily get seating during the film (my heels were killing me by this point).
The Aristocrats get the best seating and some additional perks, but at a hefty price tag.
Children of the Revolution get seats but the view certainly isn't as good as the Aristocrats.
24. Buy wine before you go upstairs.
When the Children of the Revolution and the Aristocrats are directed upstairs, that's when the movie is starting. You can go nab a decent seat, but try to make it downstairs before the movie starts – or you might miss some of the best scenes.
25. It'll be the best viewing of the movie you'll ever get.
Sure, people will talk over it and stand in front of you. But there's something about feeling everyone around you react in the same way to your favourite scenes that just makes it feel amaazing.
26. Don't dash away afterwards.
Post-movie, there's still stuff going on. Don't head straight for the long queues at the cloakroom.
27. Go. Please go.
And take me with you…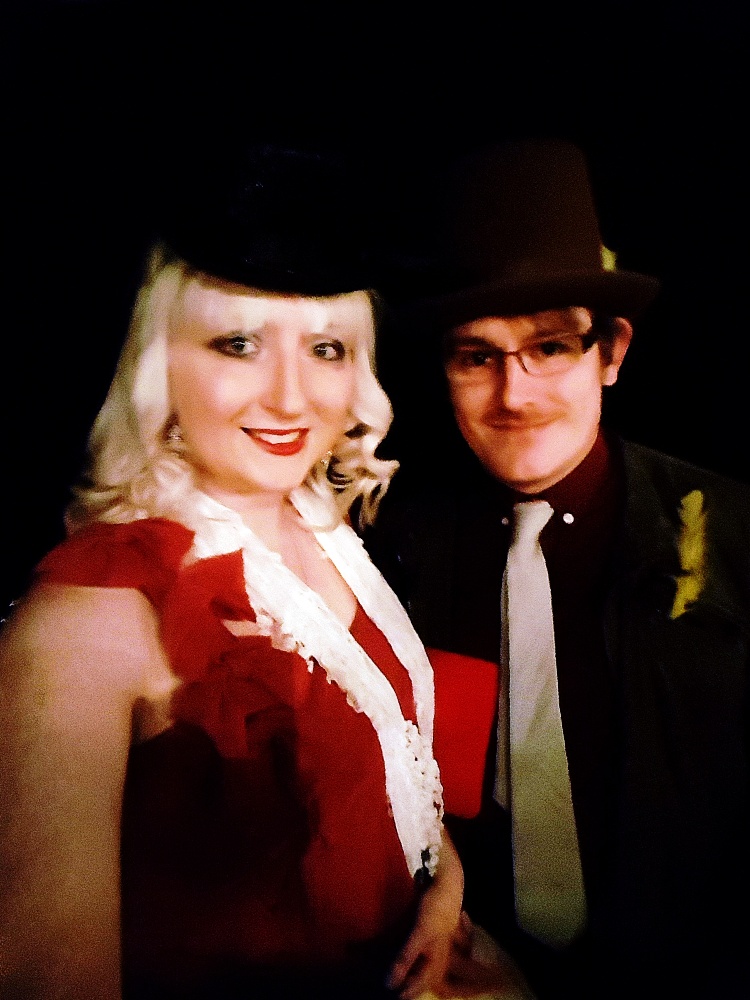 Secret Cinema Presents Moulin Rouge is running until 11th June 2017. At the time of writing there are still tickets available on some nights. You can book on the Secret Cinema website.