If I do say so myself!
My bestie Keeleigh is getting married at the end of this week, and she asked me to be her Maid of Honour. I was massively excited to be involved in her special day, and also really eager to plan the hen do we'd been talking about since we were teenagers.
It was a lot of hard work, but Keeleigh had an absolute blast and enjoyed every single moment, and I think the hens had a pretty ace time too. So, with the experience of planning precisely one hen do under my belt, here's my expert article on how to do it.
The Hen Party
First up, here's what happened at Keeleigh's hen party.
The bride was kept 100% in the dark, and all she knew was the dress code. It was strict for the first part of our day – tight fitting clothing and no shoes – but later she'd need something a bit dressier.
Part 1 – Daytime Activity and Lunch
We were lucky to have a gorgeous day, weather-wise. We drove to site of the daytime activity, and as soon as Keeleigh spotted the water she guessed what we were doing. We were at Sheffield Cable Waterski and Aqua Park, and we were doing a Total Wipeout inspired course!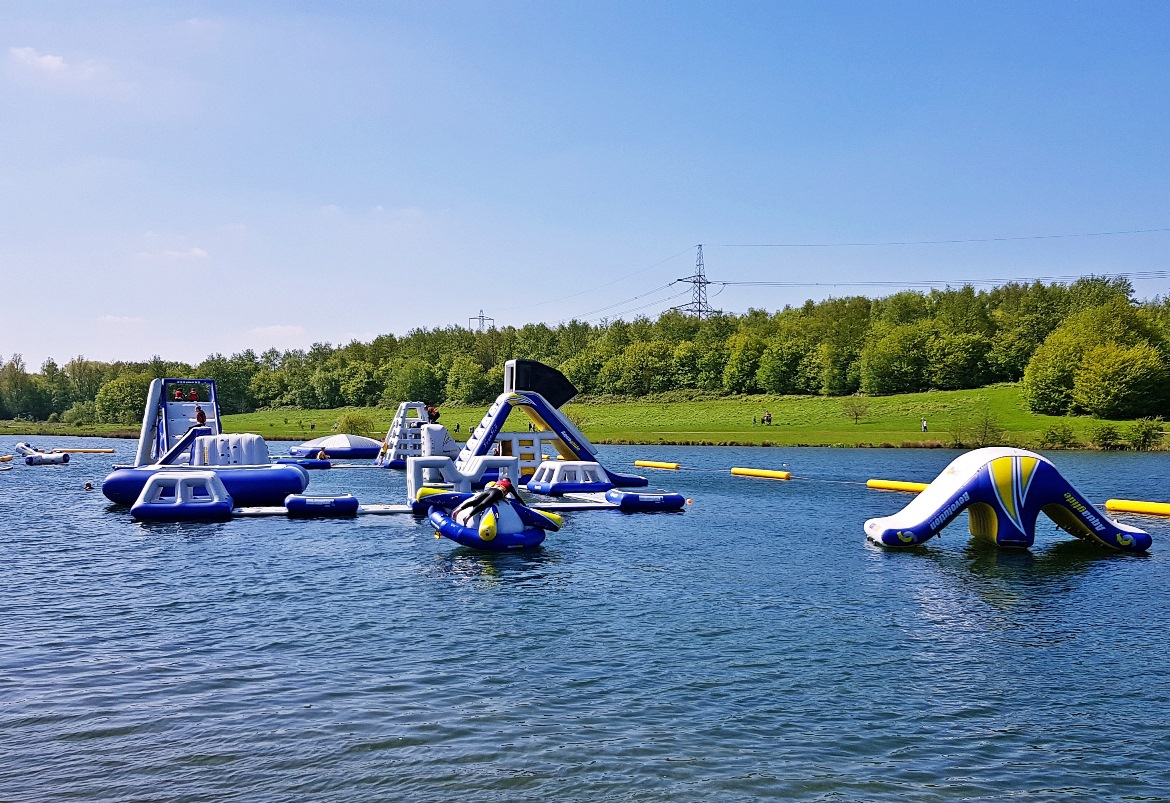 The first jump into the water took my breath away and I was desperate to get out. But as we got used to the temperature of the water and the exertion required to haul yourself onto the inflatable structures, it just become amazing. I don't think I've ever laughed so much in my life.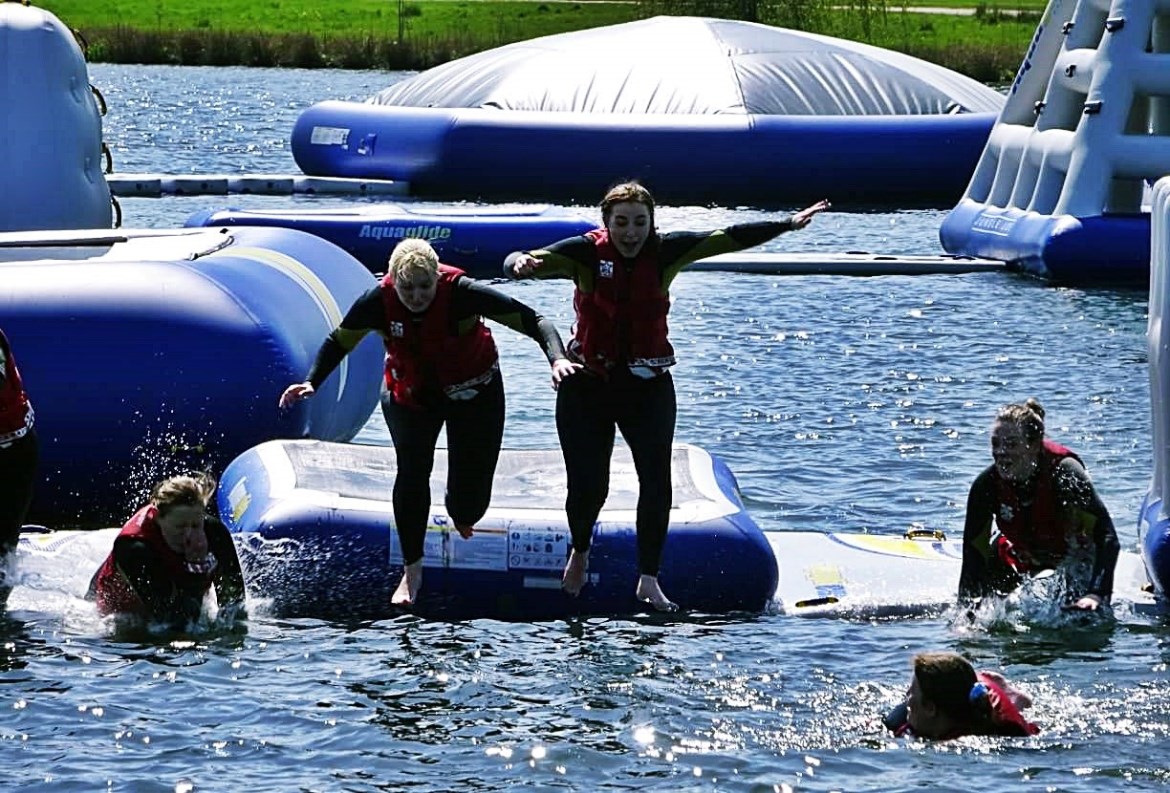 Back on dry land and changed out of our oh-so-sexy wetsuits, it was time for our picnic. I'd been worried there wouldn't be enough food… I think we could have fed three times as many people!
Part 2 – Afternoon Chill
Next it was on to the hotel. Even though we were in Keeleigh's home town, she wouldn't be going back home – we'd booked the Mercure Sheffield Parkway for the night. At least that was the idea… she ended up nipping back to grab an essential part of her evening outfit she'd forgotten!
This gave us an opportunity to set up the room, and we laid out her veil, plus the obligatory hen sashes. When Keeleigh returned, we donned face packs, drank prosecco, and got dolled up for the night on the town.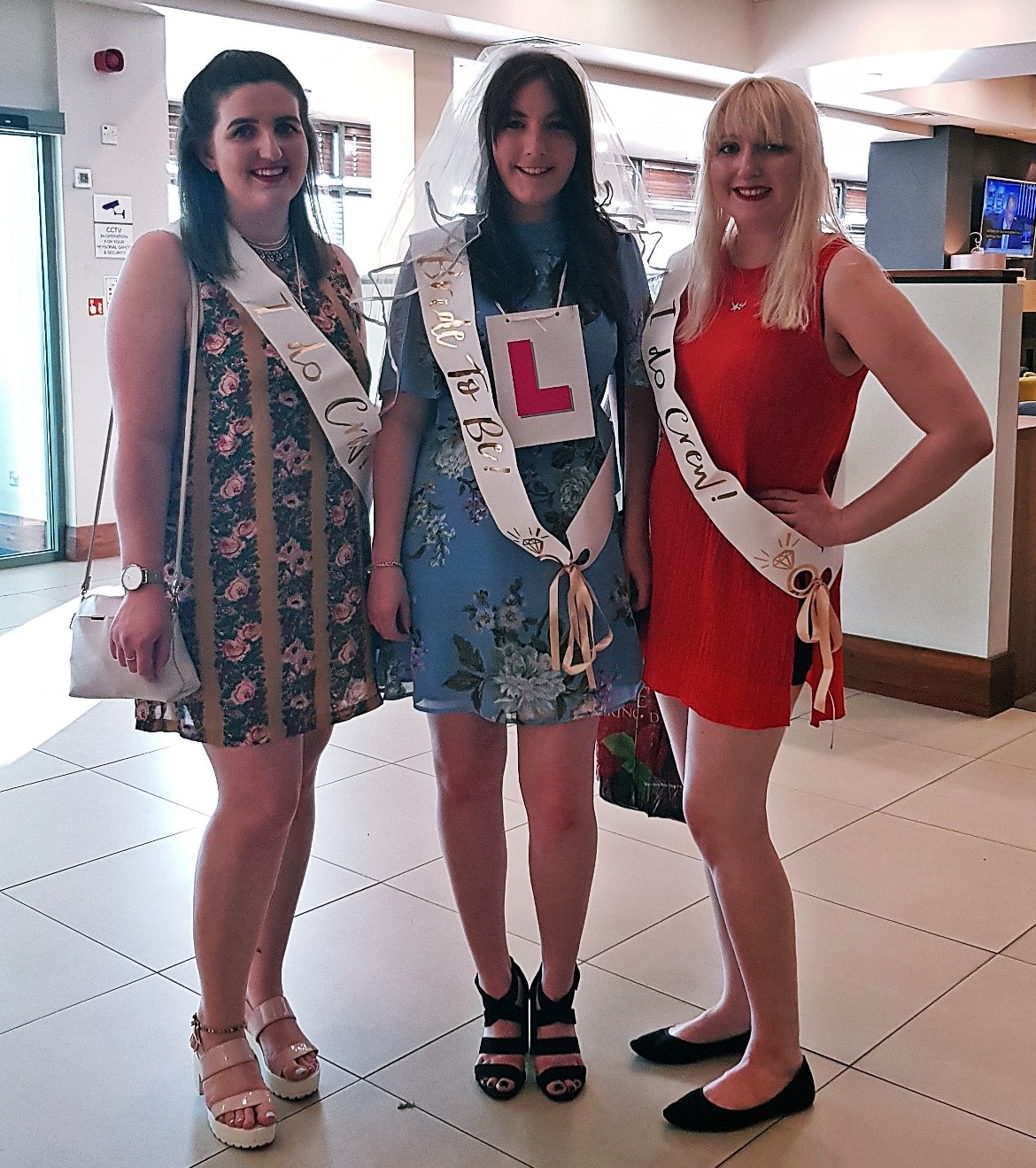 Then we were off to the city centre for dinner.
Part 3 – Dinner and Night out
… which was at Revolucion de Cuba (in honour of Keeleigh's honeymoon to Cuba). We'd booked one of their party packages, and there was plenty of food to go around. Unfortunately the music was a little loud to accommodate much chat, but Keeleigh managed to circulate around her guests and get to speak to everyone.
Our next stop was The Forum, where we'd booked a private area for the evening. It was time for the hen games! I got out some joke bar mats that Kyle's mum had contributed and handed out photo scavenger hunt sheets (cue everyone racing to take photos of Keeleigh's engagement ring). The main game was Mr & Mrs – I'd asked Keeleigh questions ahead of time which the hens had to answer, and Keeleigh herself had to guess what Kyle's answers had been!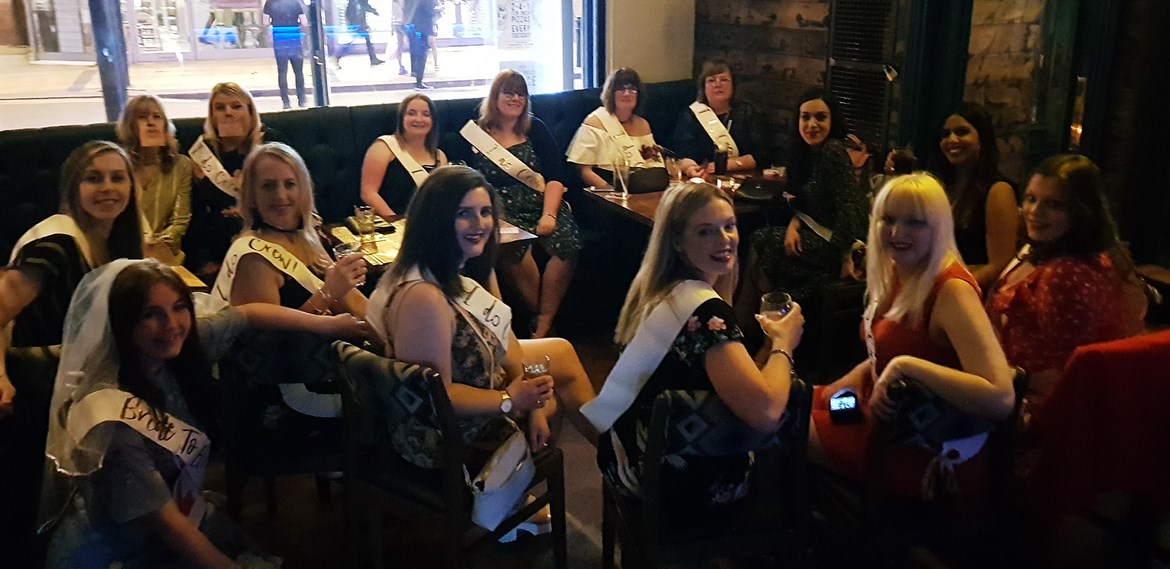 As the evening went on, we hit the dance floor, then went in search of new ground. This was where my knowledge ended, and I let the Sheffield natives guide us to a couple of bars with awesome music and lots more booze.
Part 4 – morning after
The morning after was lazy, but those of us staying at the hotel made it down for our prebooked breakfast together. We chatted about the evening's events, and of course the impending nuptials.
But all too soon, it was over.
Tips for your Hen Do
If you agree that sounds pretty epic (which I'm sure will depend on your tastes!) then here are some of my tips for planning an unforgettable hen party for your BFF.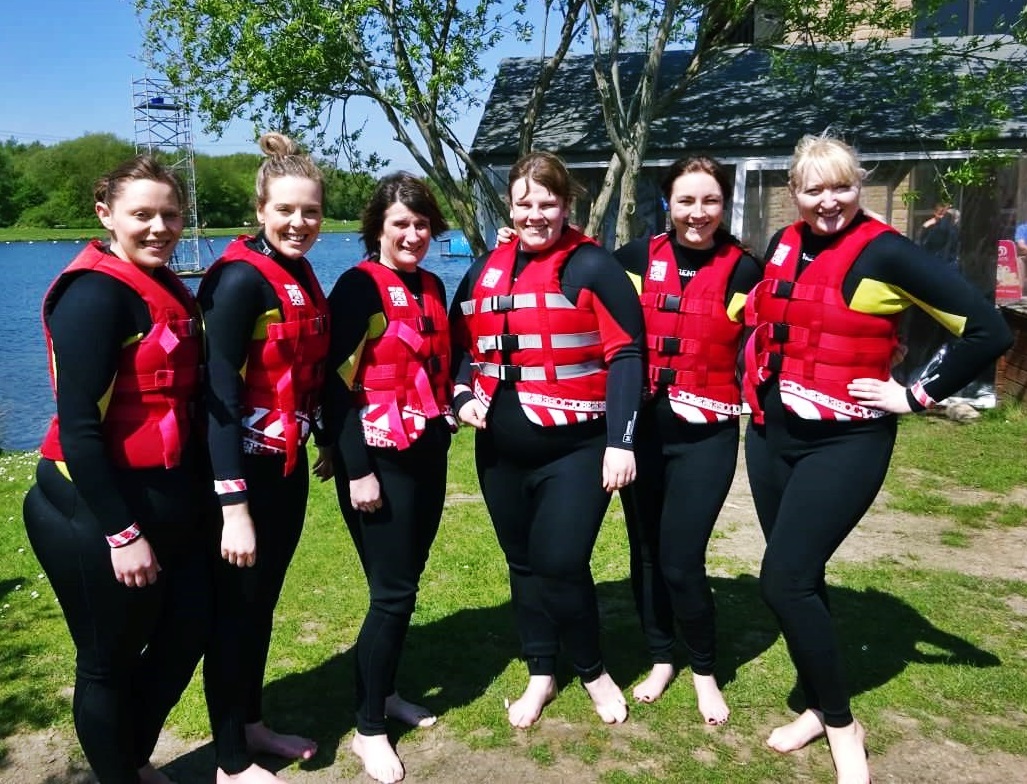 1. Set the date early.
The first thing you need to nail down is the date. Communicate this to the hens as early as possible. That way people can book time off work (if needed) and put it in their calendar to avoid clashes.
2. Plan ahead.
Honestly, I left it a little late to get started. I should have done it three months ahead but it was more like two. The sooner you get the details out to people, the more likely they'll be able to come to more of it.
3. Choose your tools.
I used a Facebook group to communicate with all the hens in advance of the big day. I created the group, added Keeleigh, then she added all the hens and left the group.
I also used Excel to keep everything organised. I had one sheet for the basics (what we were doing and estimated costs), one to keep track of which parts which hens were coming to (and therefore what they would owe), one sheet to keep track of income and expenses, and one to track room allocations, dietary requirements and other notes. It was a lifesaver because it made it super simple to know who had paid what and who to expect when.
4. Talk to the bride.
I quizzed Keeleigh on what sort of thing she wanted for her hen do, and how much she wanted to be involved. I knew she wanted something fairly active during the day, a night out, and to not know much at all. I also asked her random things every time I saw her, like what her favourite drinks are, and whether she'd been to certain places before.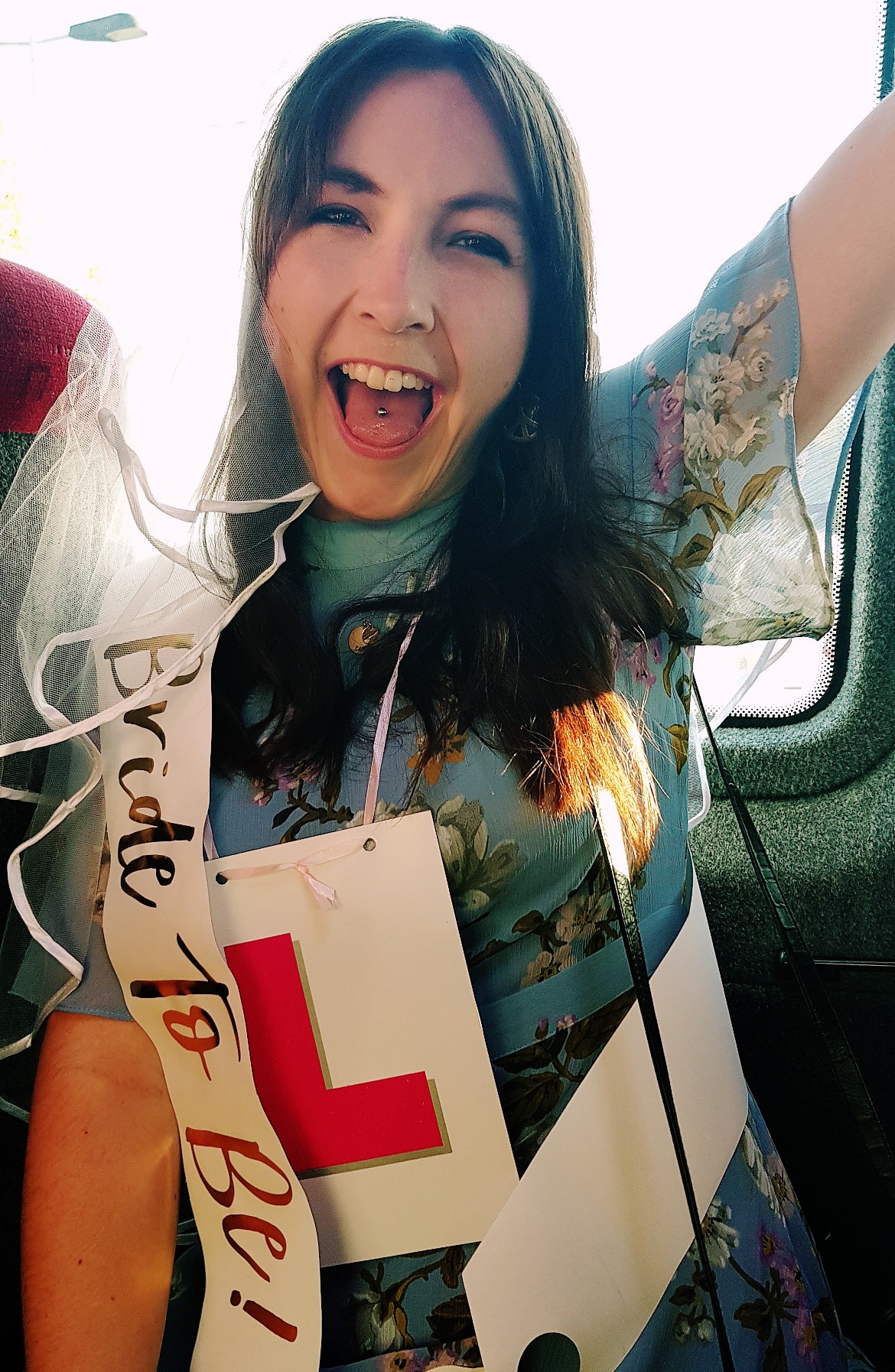 5. Location location location.
I chose Sheffield to host the hen do. Keeleigh wasn't that fussed for a destination hen do, and when I found Sheffield Cable Water Park, I knew I wouldn't have to look too much further. My only regret about choosing Sheffield was that I didn't know it well enough and had to rely a lot on other people's knowledge of bars, as well as comprehensive googling.
6. Use other people's knowledge.
On that note, don't try to do everything yourself. The other people coming to the hen do also know the bride pretty well, and they may well have ideas that will make the event even better. Don't be too precious about everything needing to originate from you.
7. Plan too much.
It's always better to have too much to do than too little. I packed about 6 or 7 party games to play throughout the evening, and we used maybe 3 of them. The games are there to supplement the evening, not dominate it, but having plenty of ideas in your back pocket that you can whip out at a moments notice is a great way to keep the evening flowing smoothly.
8. Adapt on the fly.
At one point, we realised we were picnicking at 3pm and would be having dinner in a little over 3 hours. It seemed crazy soon, so I pushed it back an hour (and luckily the venue was willing to accommodate us). Similarly, when a guest was able to come to an earlier part of the evening at short notice, I made the effort to add her in. It will make everyone feel a lot happier if you can flex to what they want.
9. Bring all your notes.
I brought notes of what I owed the restaurant and hotel, as well as the dietary requirements, room allocations, and the list of who was coming. I also made sure I had contact details for all the hens. I didn't refer to my notes much, but it was really useful to have them on me.
10. Don't panic if things go wrong.
On my way to the hen do, my train was cancelled. Luckily I'd budgeted in time so was arriving super early, but even if I hadn't… Panicking wouldn't have helped. Keeping calm is the only way to keep things going smoothly.
11. Be patient with the hens.
Managing a group of 15 women is quite a task! People will have strong opinions, will ask the same questions repeatedly, and may let things slip to the bride that you don't want them to. But these are the people your bride wants to enjoy her "last night of freedom" with, so a bit of patience goes a long way.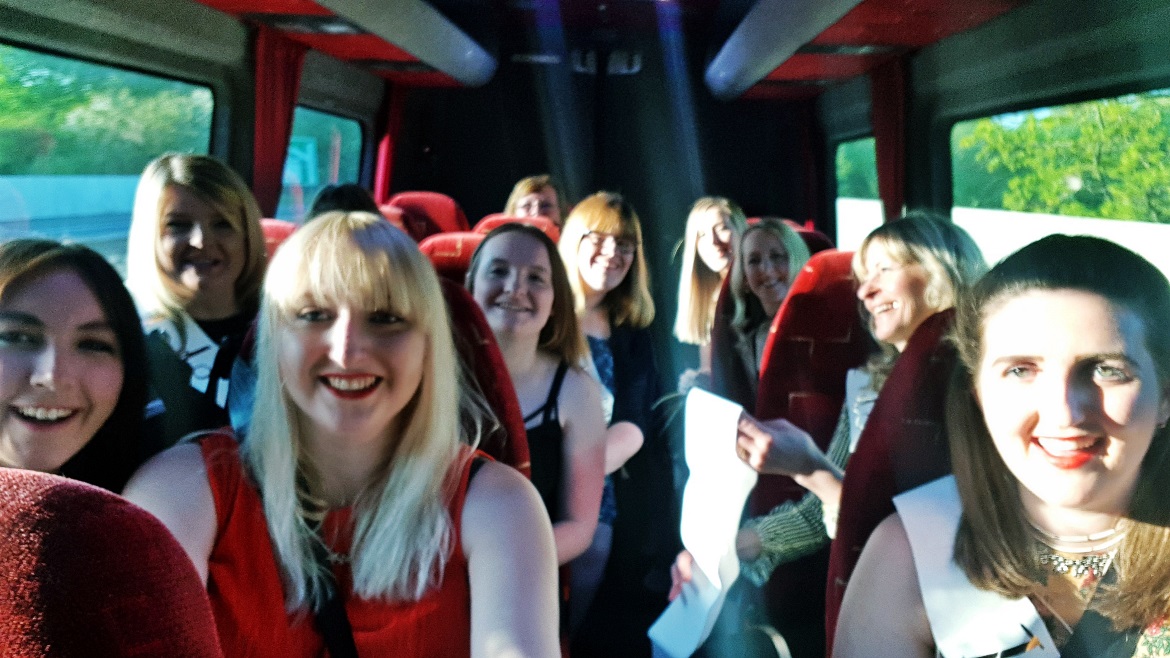 12. Stay alert.
It's your job to keep the evening flowing smoothly. I didn't drink too much (which was slightly to my detriment when we ended up in one of those bars where you need to be drunk to enjoy it), but it did mean I spotted when someone left their bag behind, and was able to keep track of who was still with us and where we needed to be when.
13. Remember the little touches.
Once you've got all the big things sorted, think about what other elements you can add in to make the day truly special. I made Keeleigh a scrapbook, with photos contributed from all the hens, plus her groom. She absolutely loved it, and I really enjoyed putting it together for her.
14. It's all about the bride.
This is the important thing. The bride needs to have an amazing time. If she wants to go somewhere else, go there. It's her night, she needs to love it.
Lots of people will be buying her shots, so make sure she gets lots of water too
15. Enjoy it.
But it's also your day, and you've put in a lot of work. I had so so so much fun at Keeleigh's hen do, and it's probably the best day and night I've had in a long time. Being organised ahead of time will mean that you can relax more on the day and enjoy yourself.