Already almost two weeks into 2018 and I haven't blogged at all…
On the plus side, I've been busy with lots of work on my megagame, lots of work at work, and I've seen quite a few people already. But without further ado, here's the last month of 2017 from the BeckyBecky view.
What BeckyBecky Did
Early December
A lot of December didn't feel terribly Christmassy tbh. The month started off with a big focus on Tim's birthday, and Christmas was something of a banned subject.
I think he ended up feeling really spoiled. There was breakfast on his birthday, a meal out at his parents, brunch with our friends and then Hidden Harewood as his birthday treat (more on that later).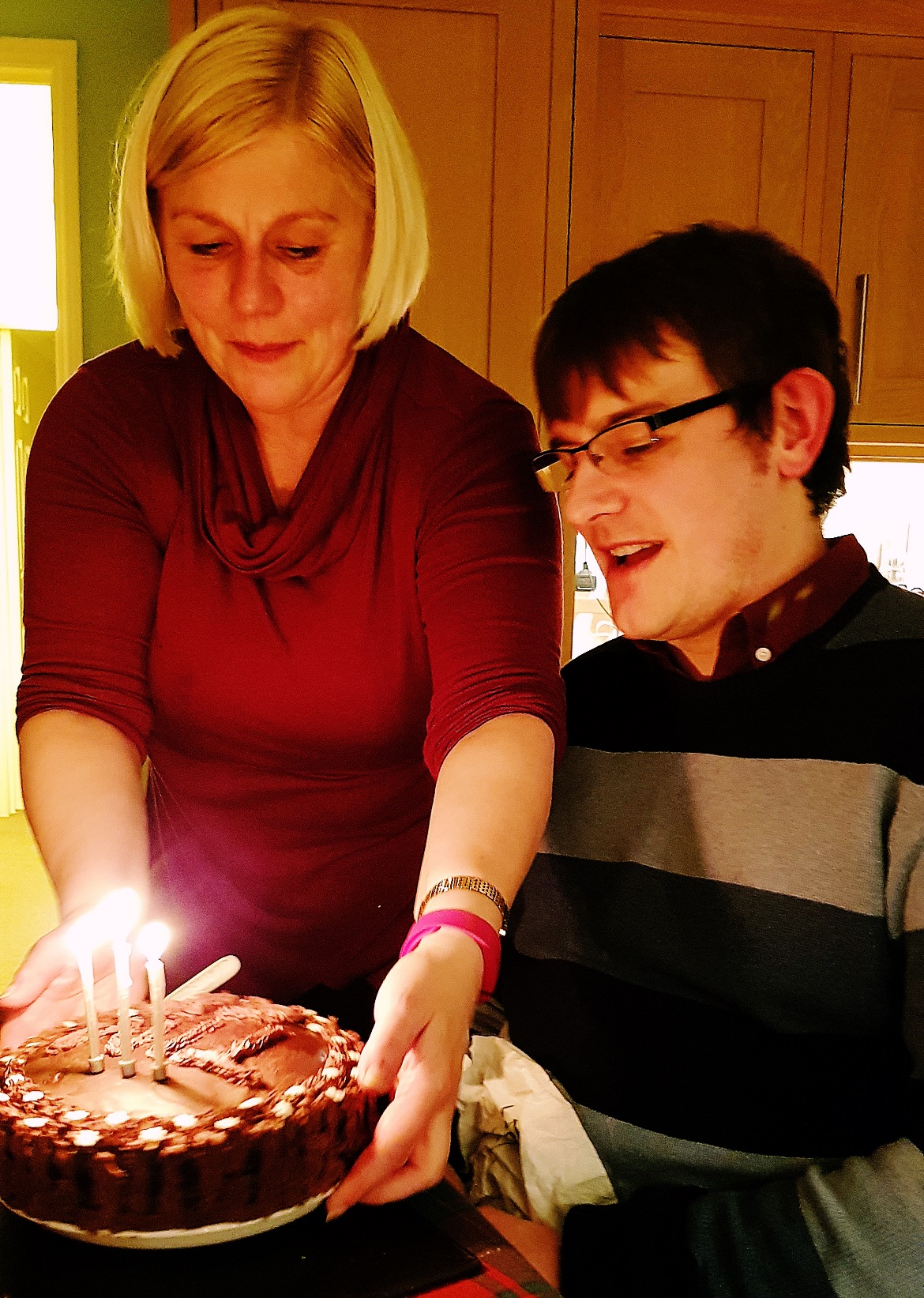 My gift to him also included a shopping trip, where I bought him a new pair of Vans to replace his rapidly disintegrating shoes.
It wasn't until the 13th that we finally put our Christmas decs up! Normally I'm raring to go by the 1st, but this year I think I peaked a bit early.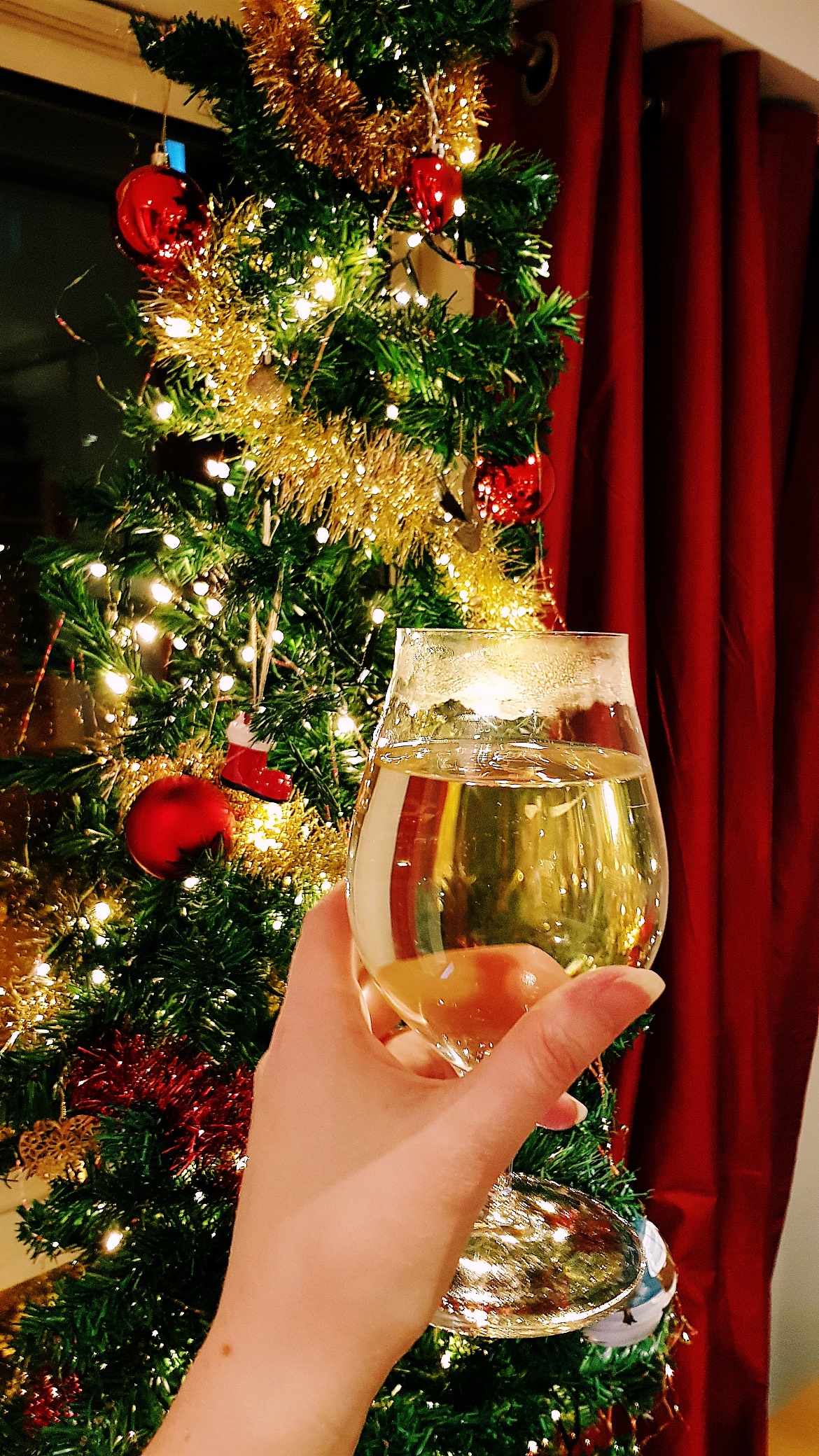 Luckily we did have some up at work so it wasn't too Scrooge-ish.
After that, Christmas kind of started in earnest. We went shopping (mostly online shopping for me, tbh), we wrapped presents…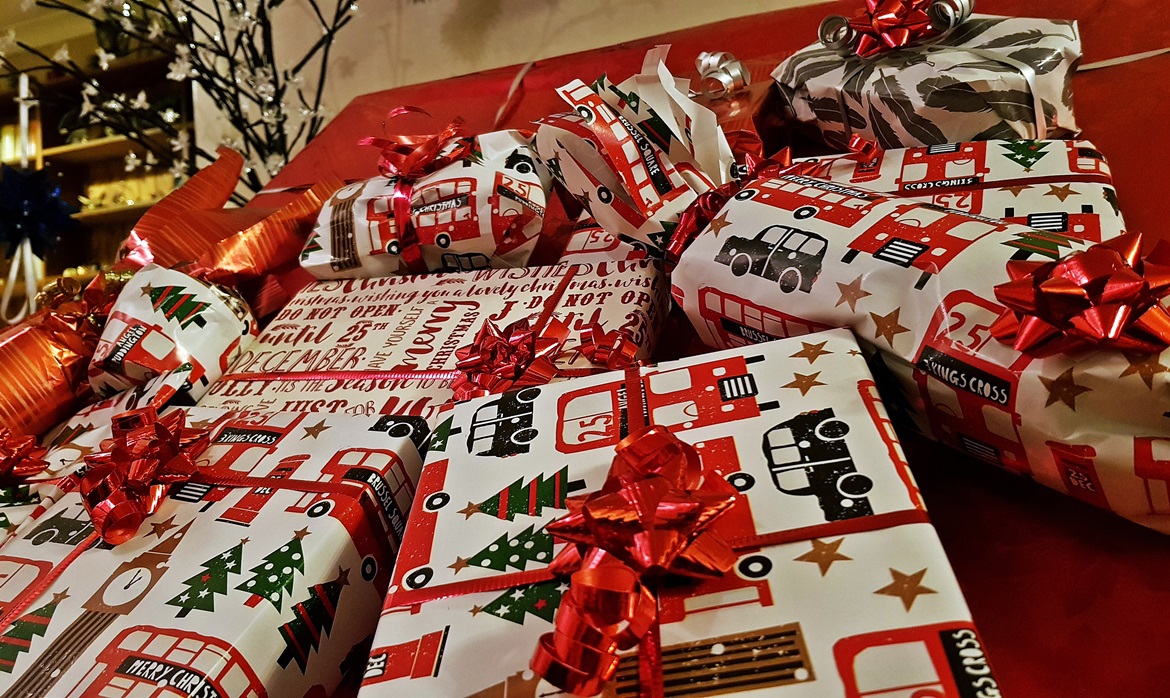 A week before Christmas, I went for a girly day out at the Christmas market with my friends Keeleigh and Ellie. We wandered around the market, ate sausages and crepes, went on the Ferris Wheel, had a drink in the Tipi tent…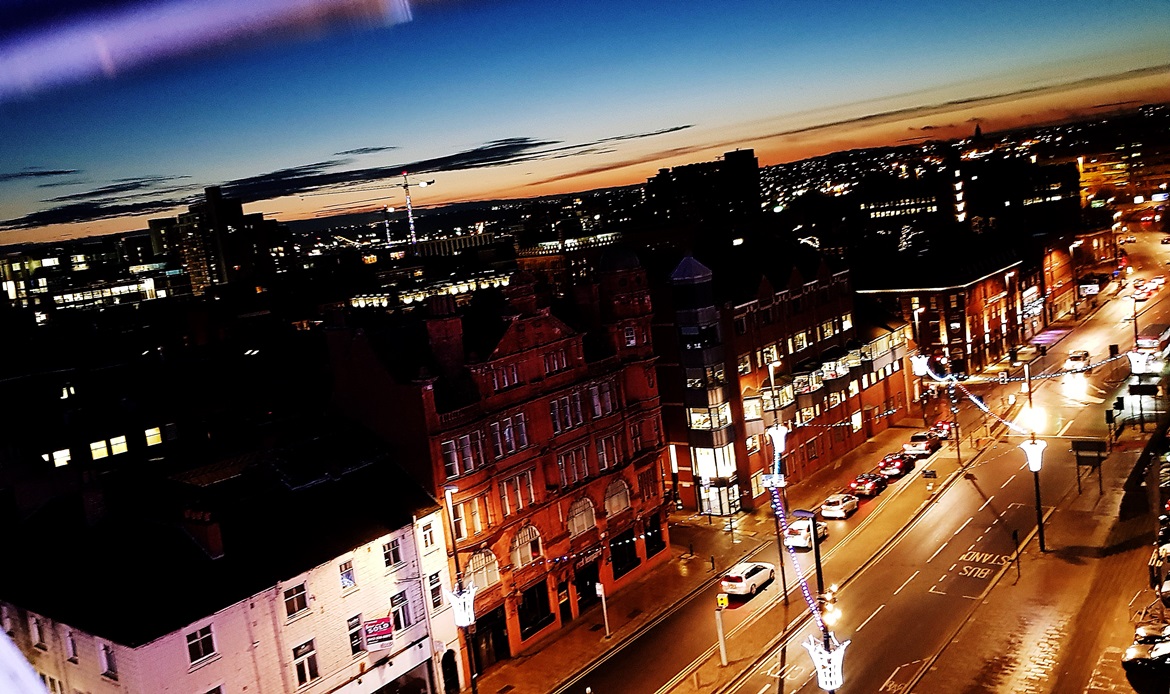 And ended the day with a visit to Cocos, the new beach bar in Trinity. It was about as un-Christmassy as possible, but definitely worth it for the totes Instagrammable drinks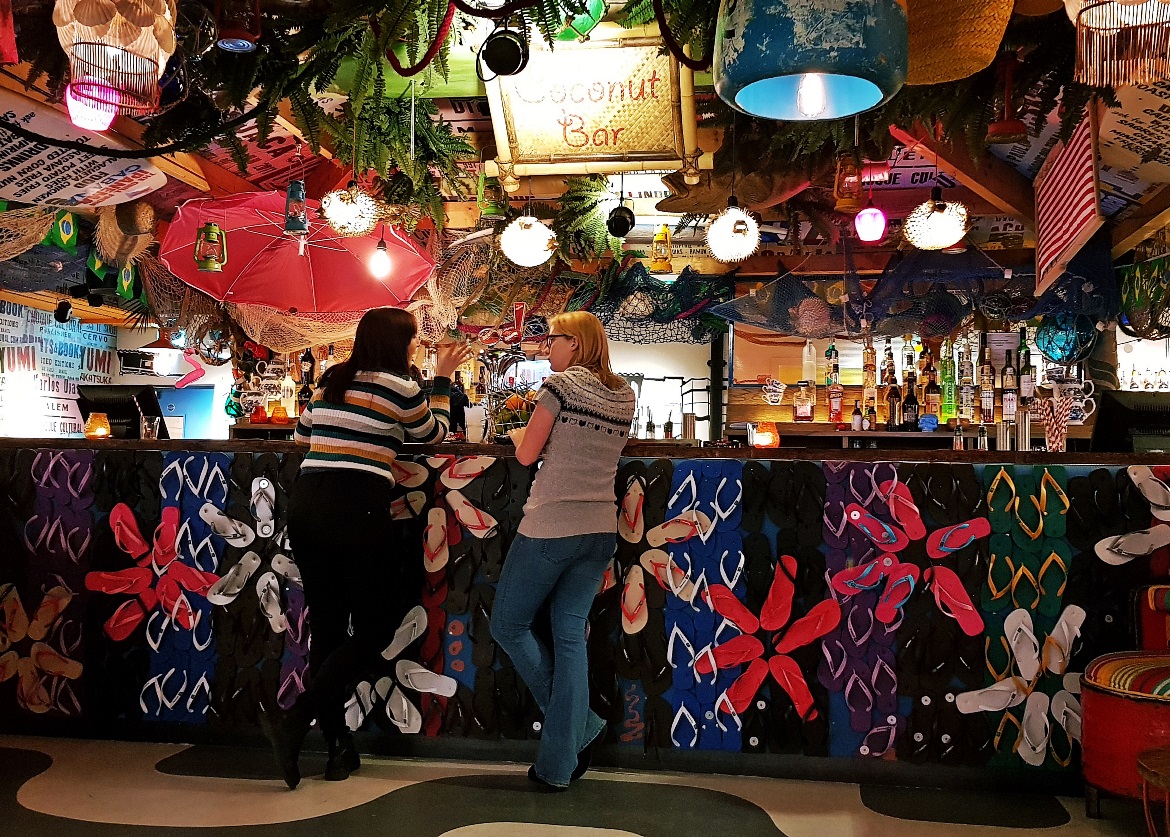 Time Off Over Christmas
After that we were well into Christmas. I finished work the Thursday before Christmas, and we spend that day blissfully chilling. On the Friday, we invited Tim's parents over for dinner – it's actually his mum's birthday on Christmas day, and since I was whisking her son away to my family, we offered to cook for them. And the day after we went over to theirs for a big family "fake Christmas", with lots of presents, tasty food, alcohol and fun.
Then on Christmas Eve it was over to Lincoln for a family shopping day. It's become a tradition that a day or two before Christmas we head to a town or city we don't normally go to (last year Derby, the year before King's Lynn).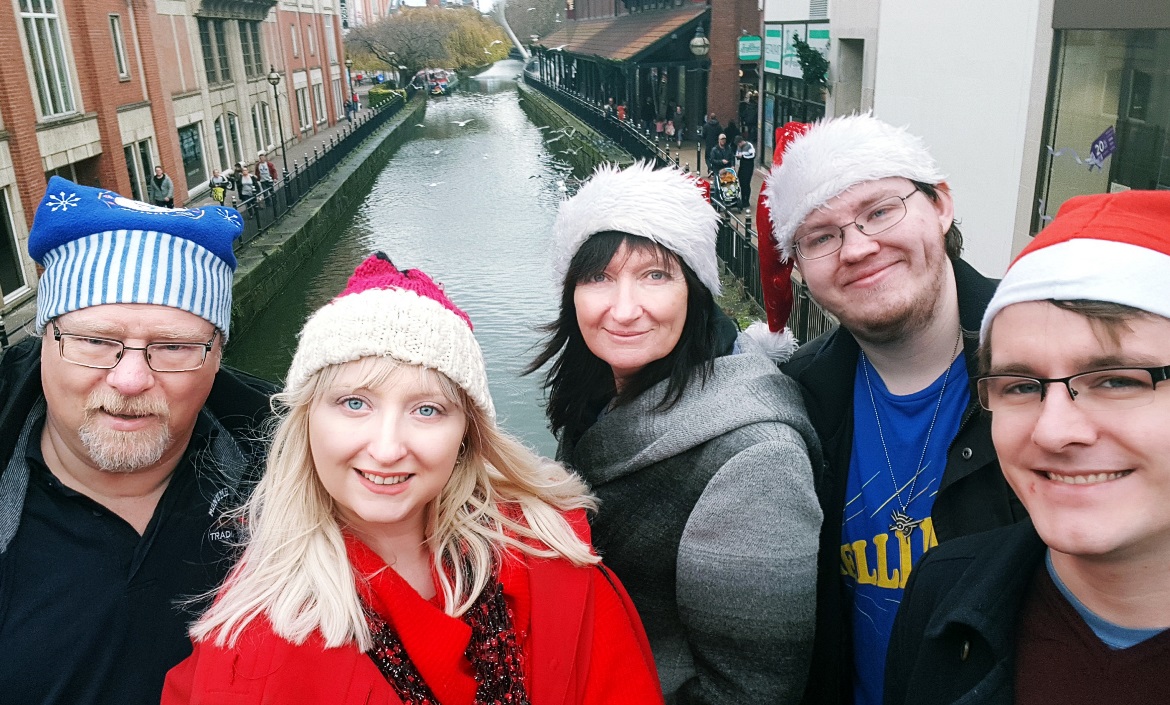 We spent the day wandering around the city, heading to specific stores to get those last few gifts, and did our Poundland Challenge, where the aim is to buy the best value item for £1. I won with a cute Christmas slate sign.
Christmas day passed in a frenzy of food, presents and more food. My family tend to go a little overboard with presents, which is definitely something I've picked up as a habit too. I've got a presents post in the works but for now here's the stack…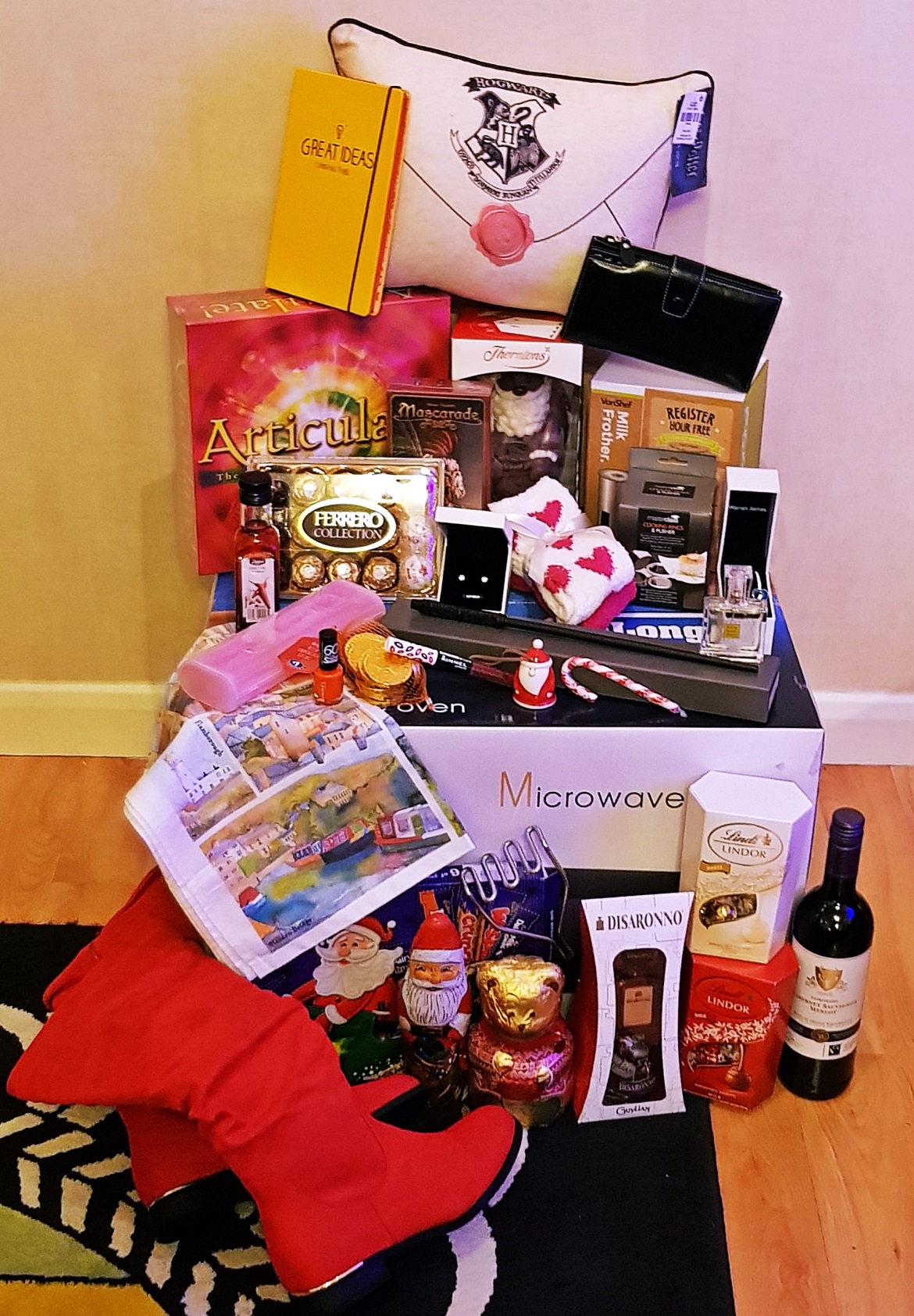 On Boxing Day we headed across to see my grandparents, aunt, uncle and cousins who live in the same town as my parents, and Skyped my aunt in Oz. And then it was down to St Albans to see my nana, and another set of aunt, uncle and cousins. There we played Articulate and took part in a Christmas quiz. And there were more presents, natch.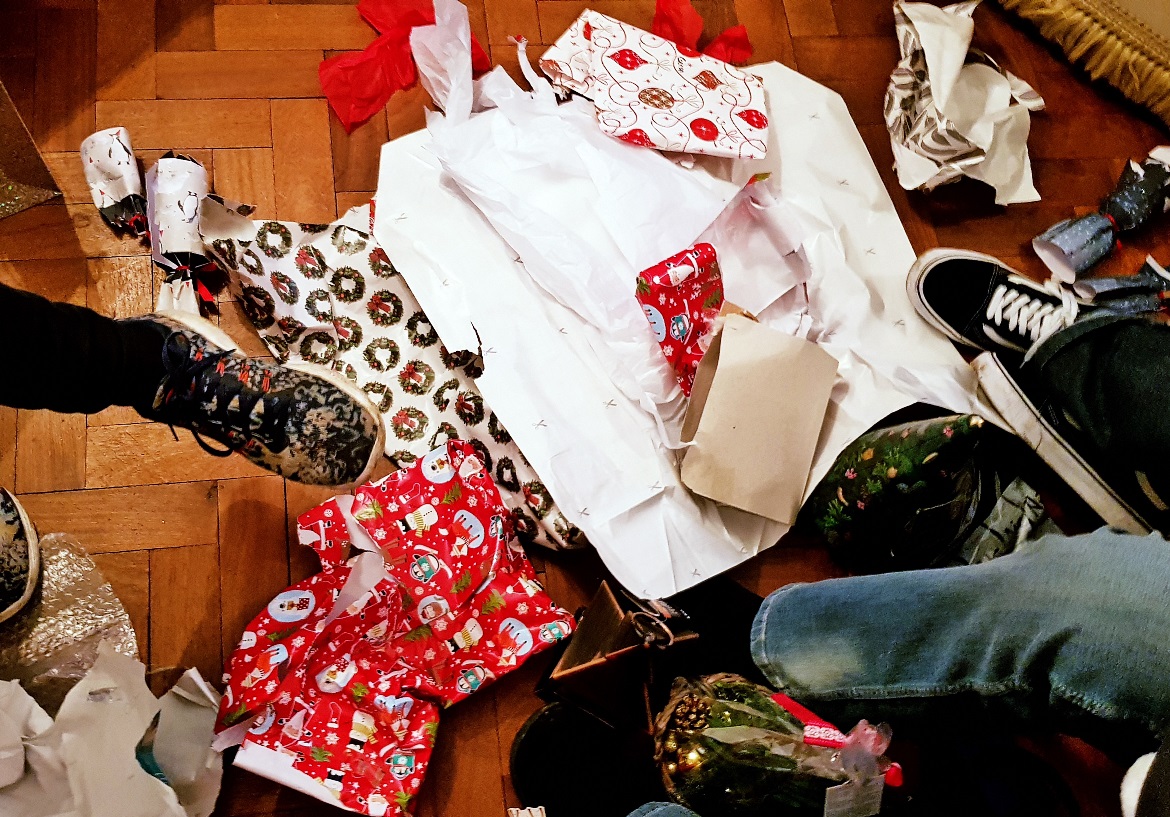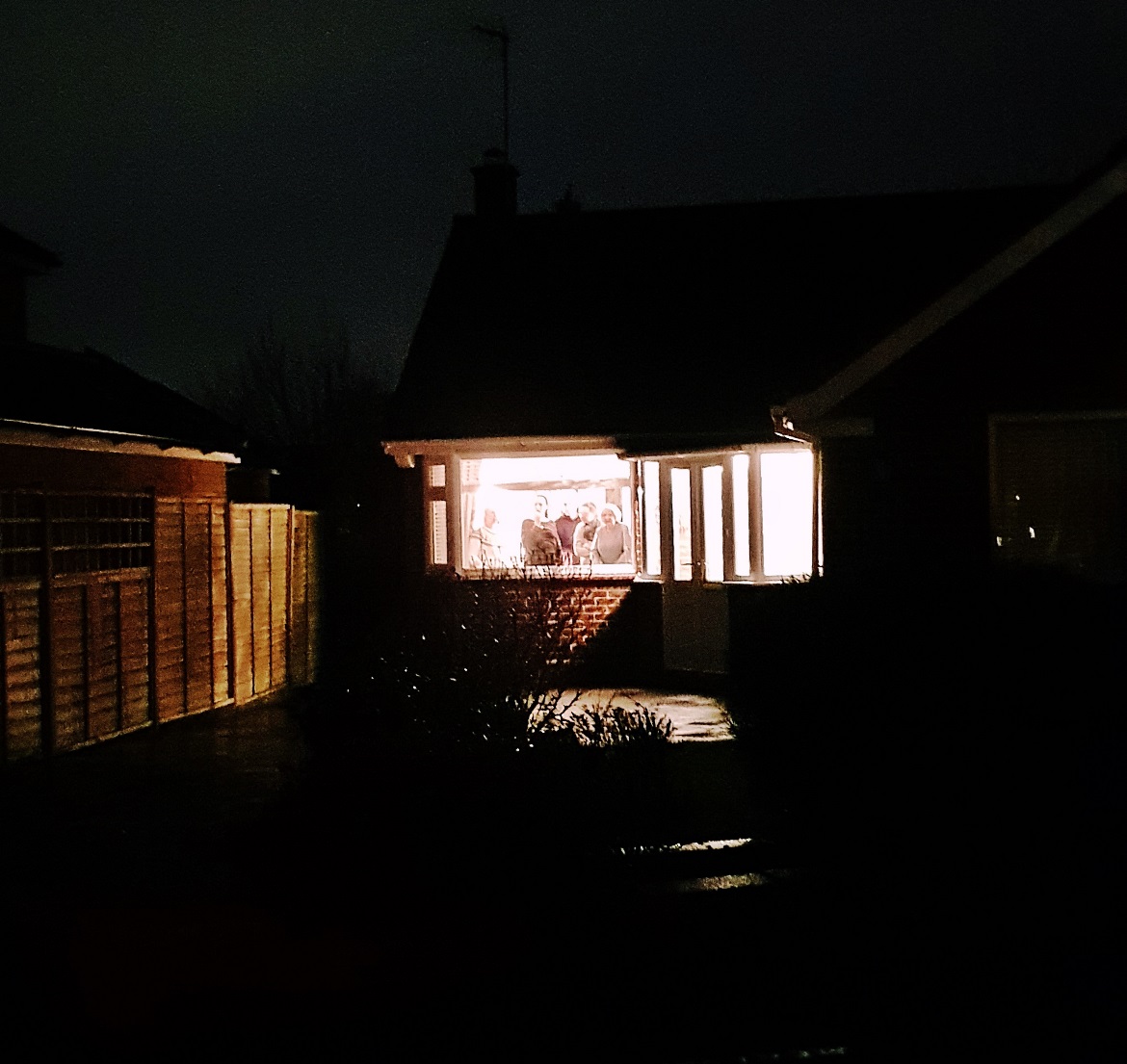 Back to the Real World
The day after, it was back to Leeds, and back to work for Tim! I had the day off and spent it unpacking and generally organising the house. The end of December was the start of my spring cleaning, and we must have thrown out about four boxes of stuff (mostly recycling or going to the charity shop).
And December closed out with a sprinkling of snow. I was back at work by the time it arrived, and was getting a little nervous about making it home with the blizzard coming down. But it had stopped by lunch so I took a walk – to see that someone had actually made a snowman right outside our door!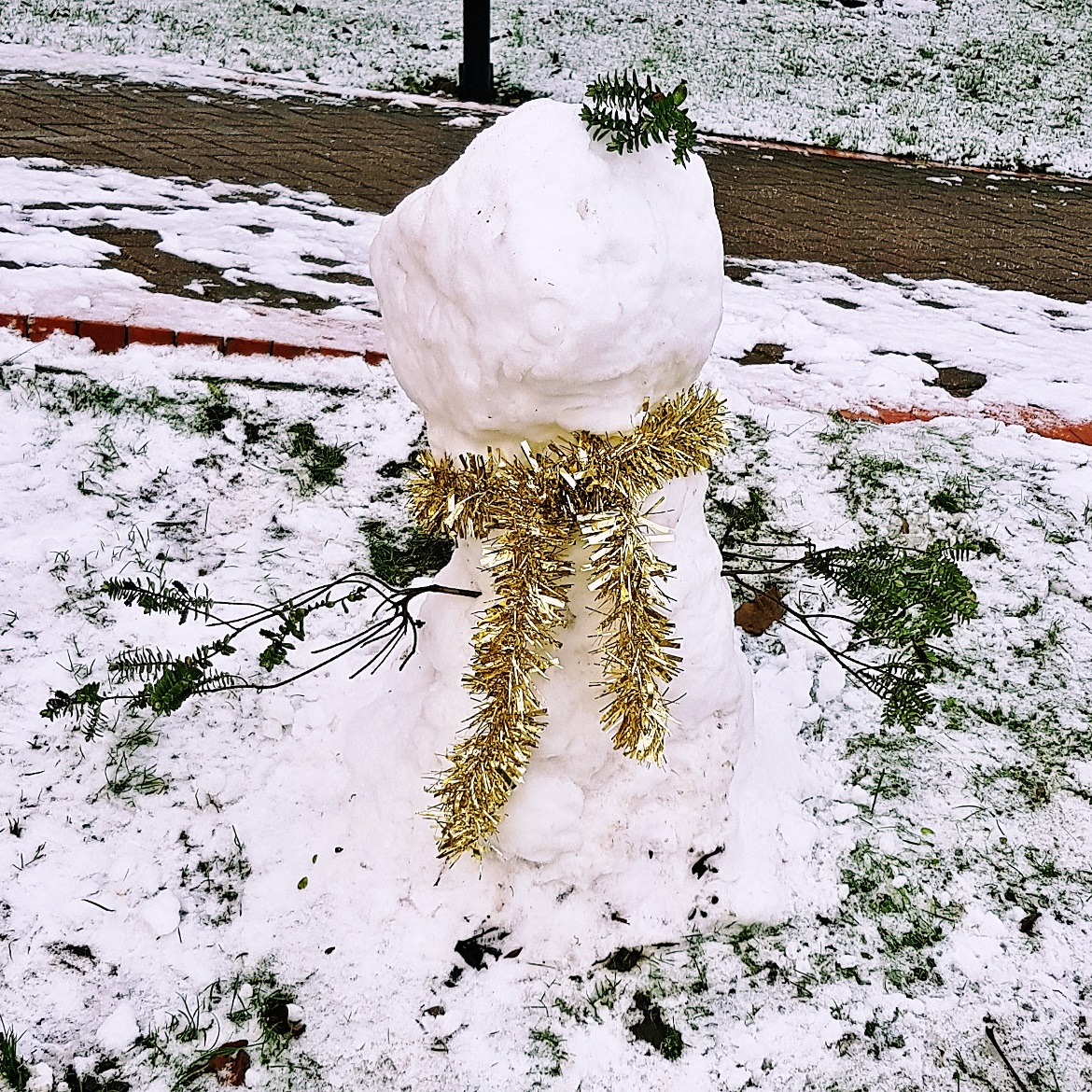 Where BeckyBecky Ate/Drank
Out of Yorkshire
Lunch on our Lincoln shopping trip was at the quaint Stokes High Bridge Cafe, situated right over the River Witham. Being Christmas Eve, it was packed, but we squeezed around a table and ordered a variety of sandwiches. The star of the show was Geran's make-your-own-white-hot-chocolate!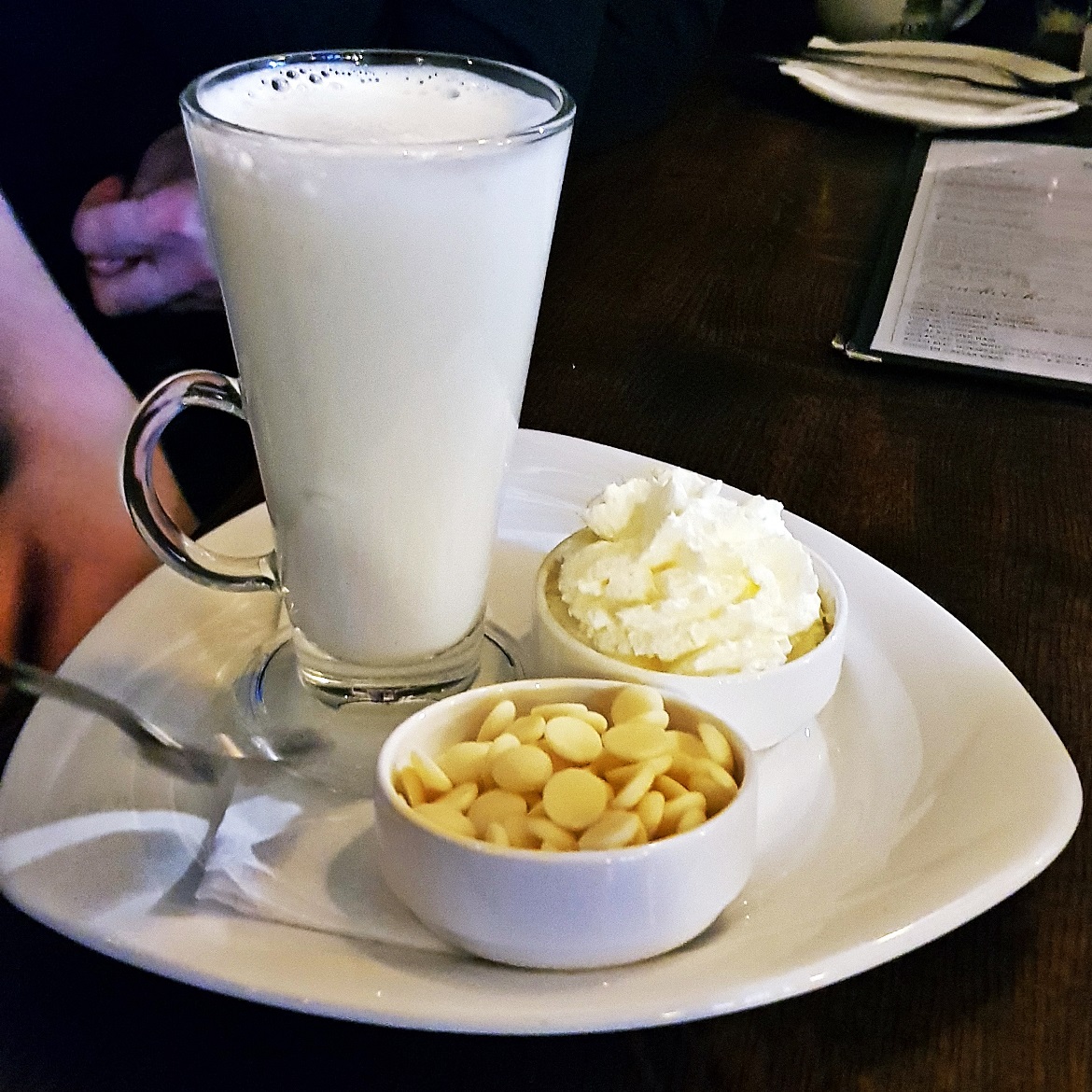 Nights In
Our neighbours and besties Ellie and Callum invited us over for a mini-Christmas feast a few days before the big day. We ate chicken (a welcome change from turkey by this point) and played board games and were generally merry.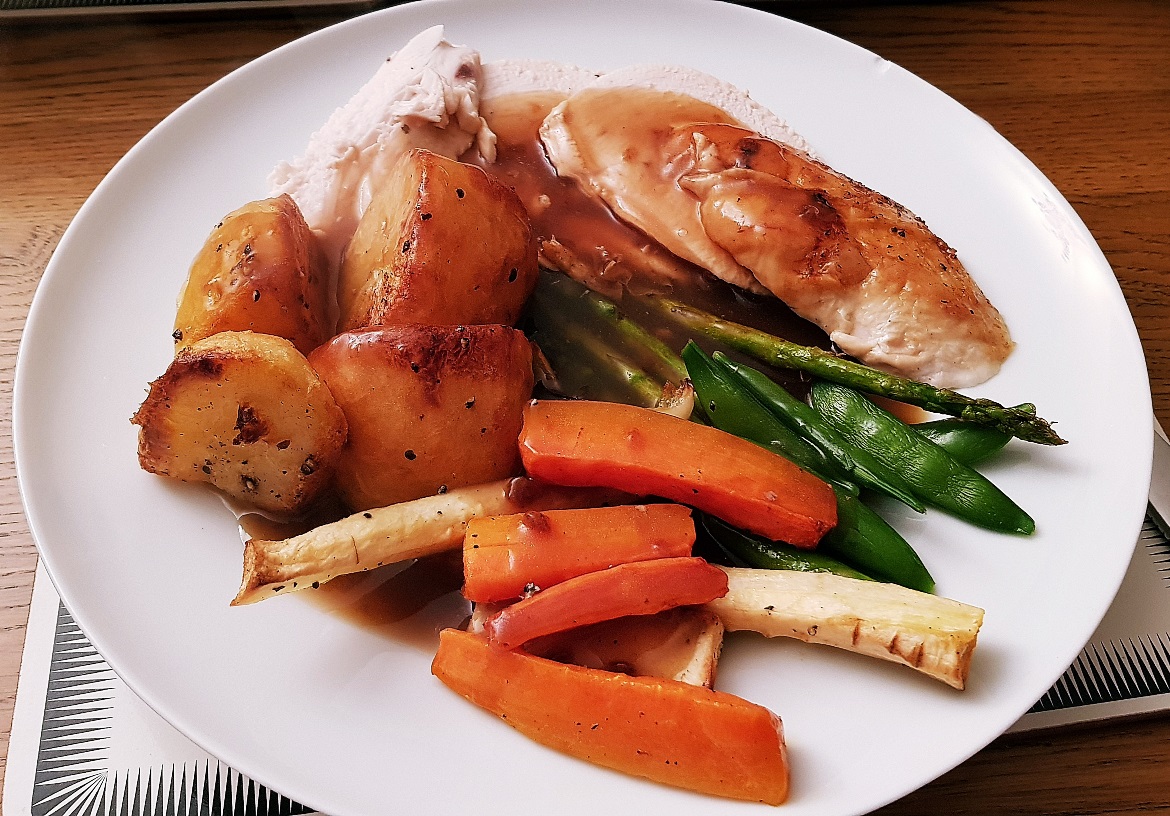 Going Out
The best meal of the month was Tim's birthday meal, without a doubt. When I saw that Hidden Harewood was coming back for a winter showing (after we missed the summer one last year) that just so happened to coincide with his birthday, I knew I didn't have a choice. The full review is coming later, but here's a few snaps to get you intrigued.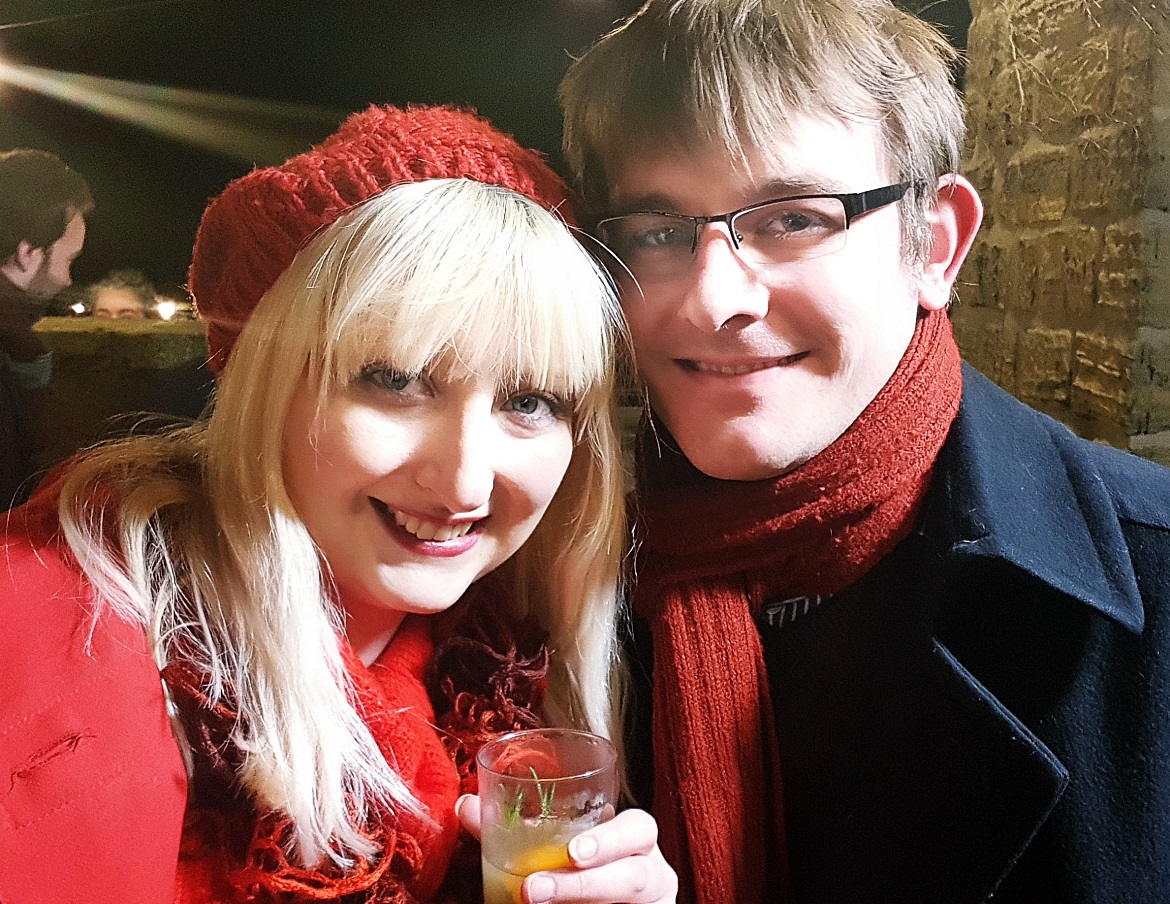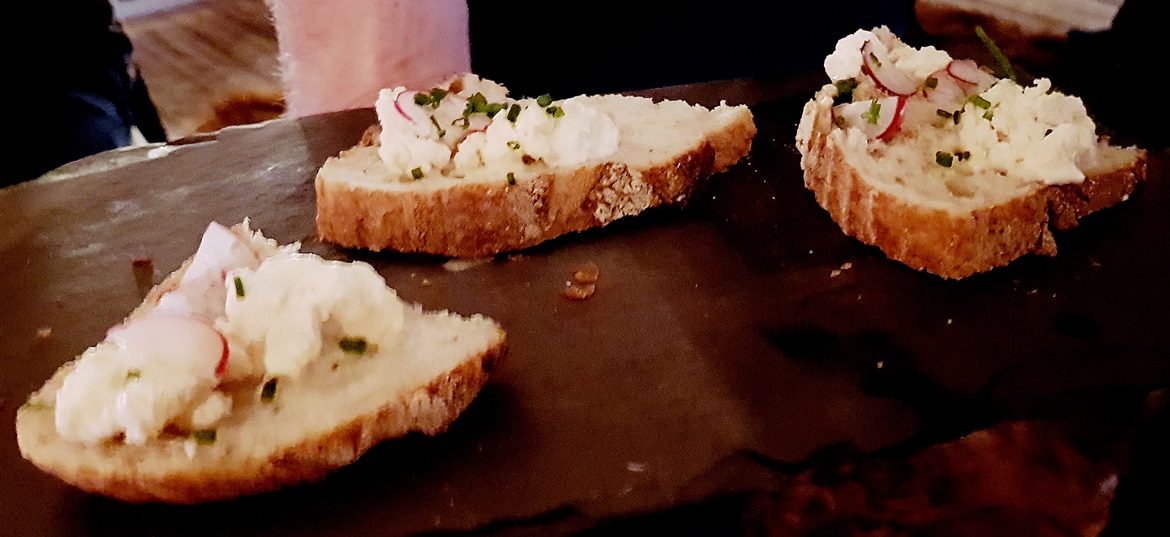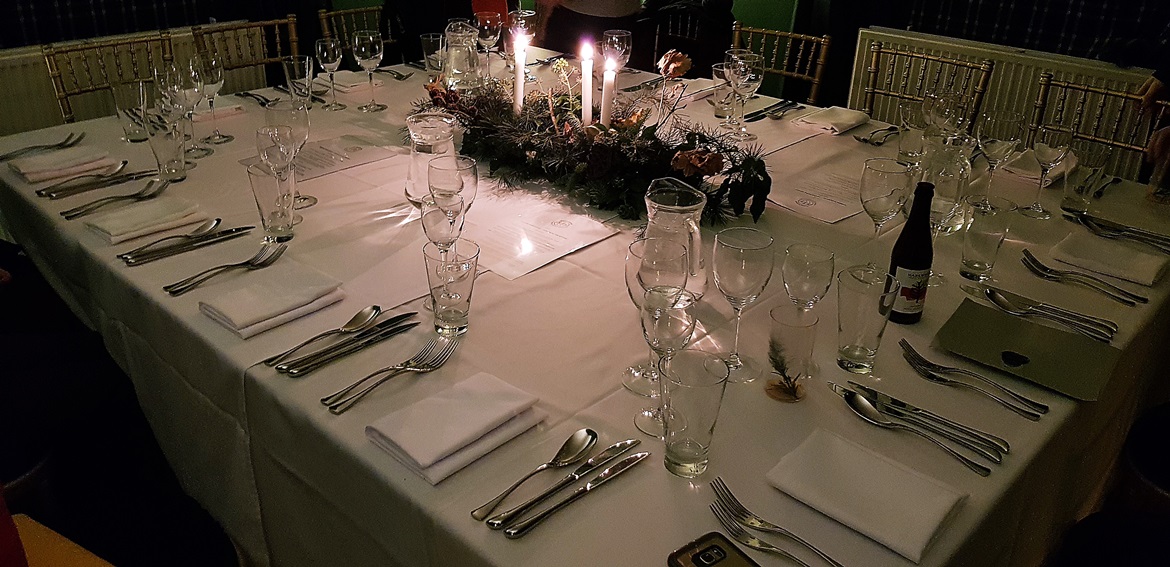 A friend from uni was home visiting family in nearby Otley, so we met up with him for a catchup in the bottom of the Corn Exchange. I finally got to try a Doh'hut doughnut, after following them on Instagram for aaaages. Sadly they were out of most of the fillings, but the raspberry jam was to die for.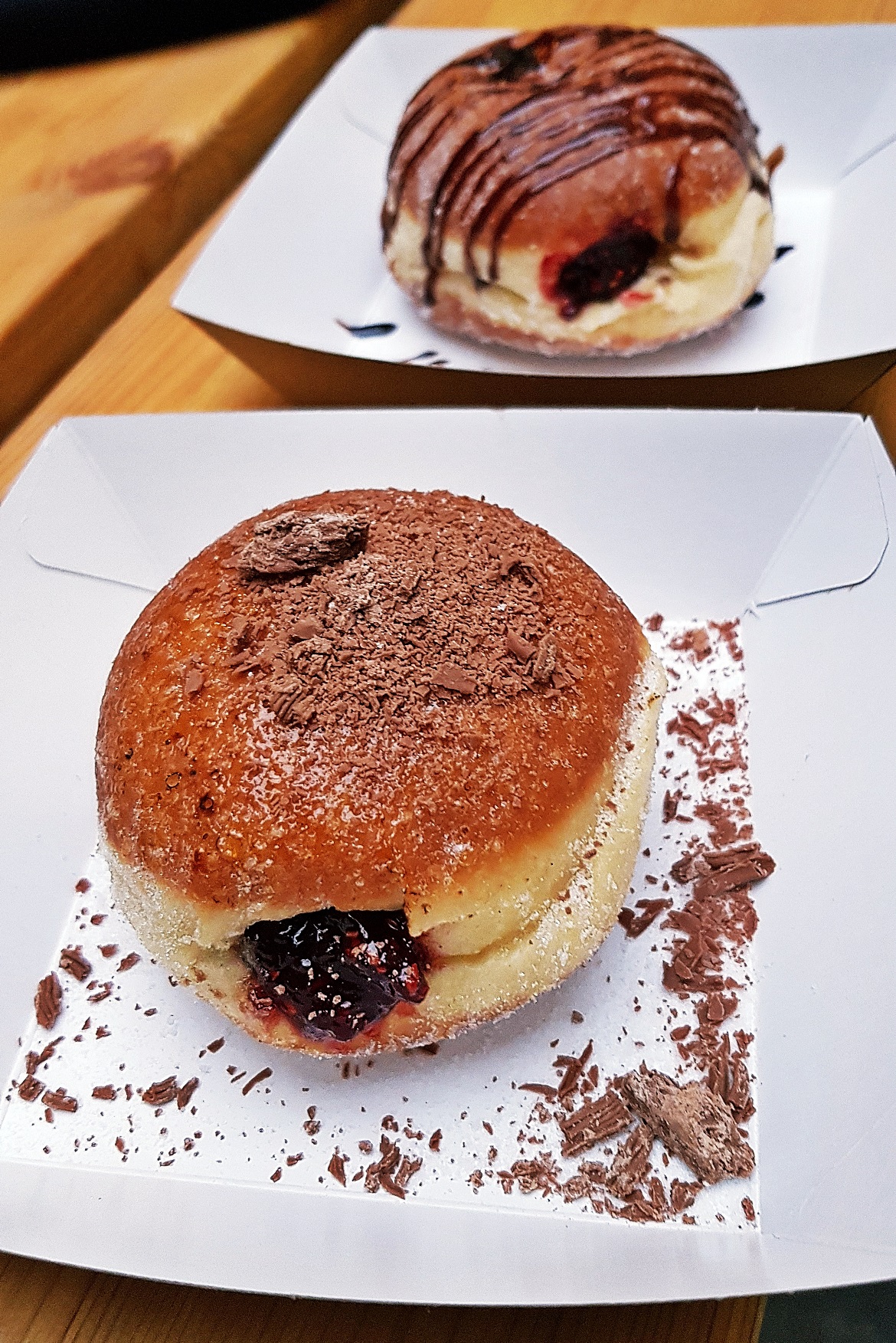 For our Pennine Megagame Christmas Do, we met up for drinks and a spot of food at Ham and Friends. Several pints of cider and a few rounds of shuffleboard (which I am VERY bad at), it was a great way to round off the year with them.
And of course, our final night out of the year was New Years Eve! All our friends had other plans, so we decided to go out somewhere just the two of us, and Veeno in Wellington Place was our venue of choice. They had a 50s themed evening planned (though tbh the 50s theme didn't spread that far), live music, a welcome drink, a massive platter of food, limoncello at Italian New Years (11pm) and then prosecco at midnight! It was a really fun evening that gave Tim and I the opportunity to reflect over the last year and think about what we wanted out of the next.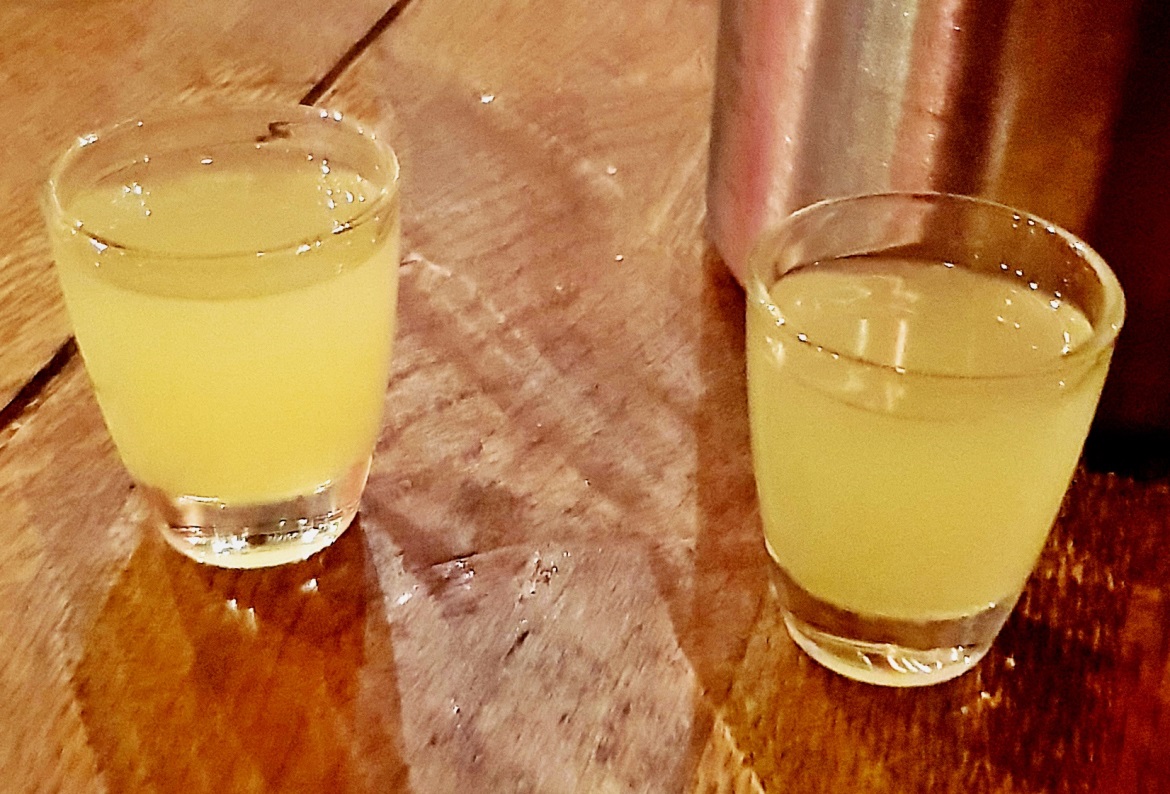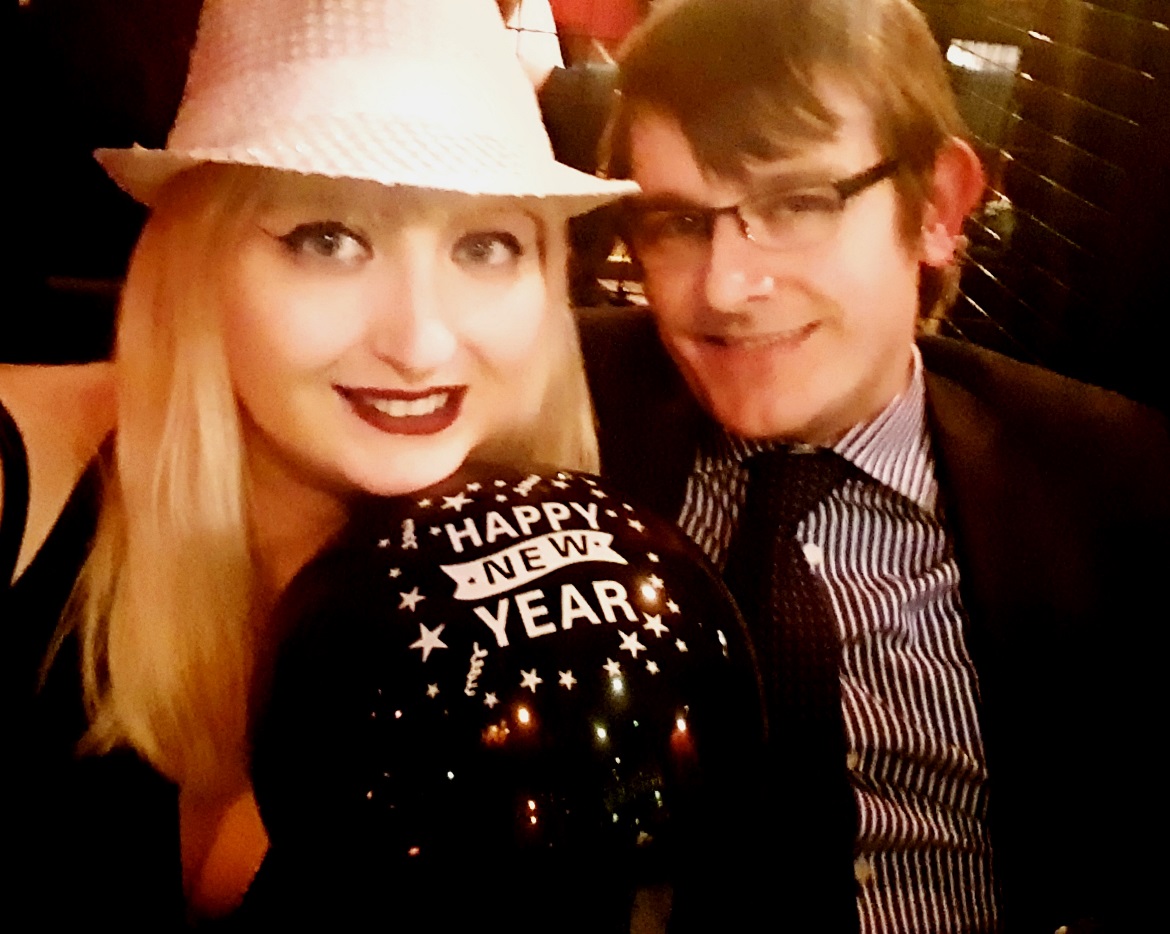 What BeckyBecky Cooked
After accepting I could never beat last year's birthday meal for Tim, we went to Hidden Harewood rather than me cooking. But I couldn't not cook him anything! I opted to make birthday breakfast for Tim and his sister… Eggs Royale. And wow was that a dumb move. Hollandaise sauce is hard, y'all! I don't think I'm going to ever bother making it again – though it certainly went down well.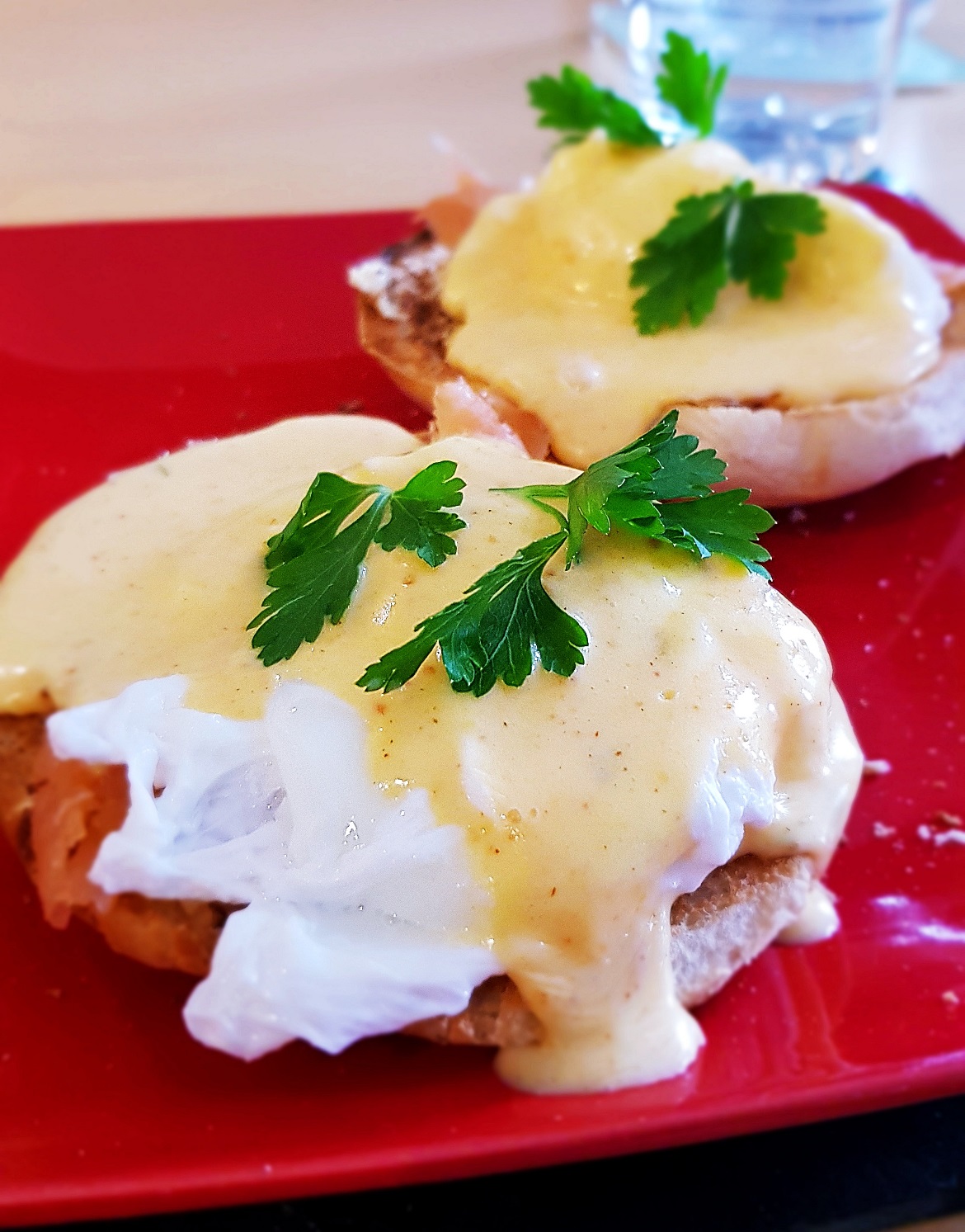 The three course meal I made last month was actually for Tim's mum. And by all accounts, it's the best meal I've ever cooked. I'll post up some of the recipes later, but here's the starter (parma ham and goats cheese tartlet)…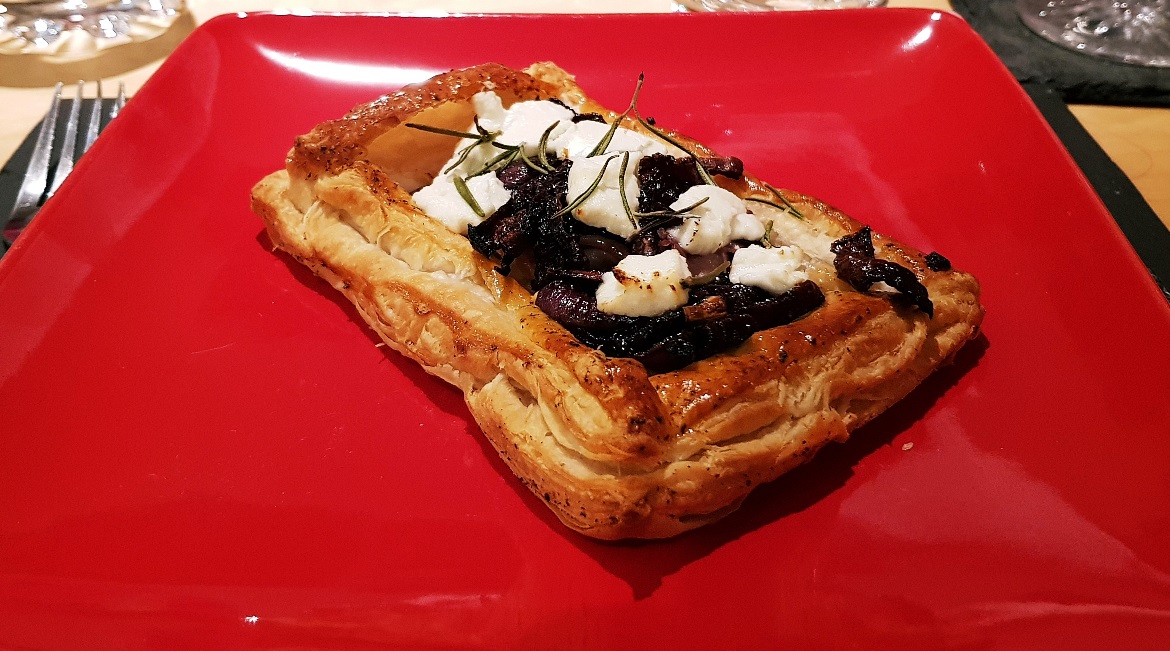 Main (slow-cooked tagliatelle al ragu)…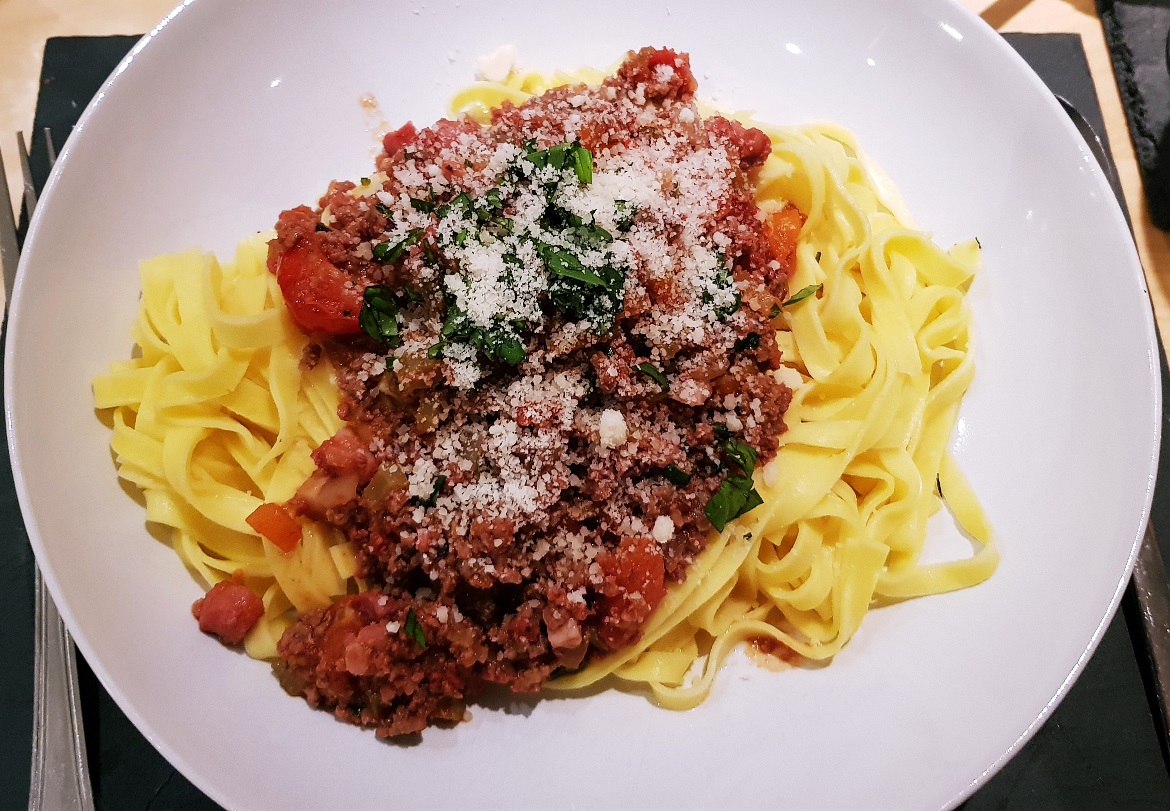 And dessert (Anglo-Italian trifle). Okay, I won't be posting the recipe of this, because it's pure 100% Nigella Lawson, so here's the link to it.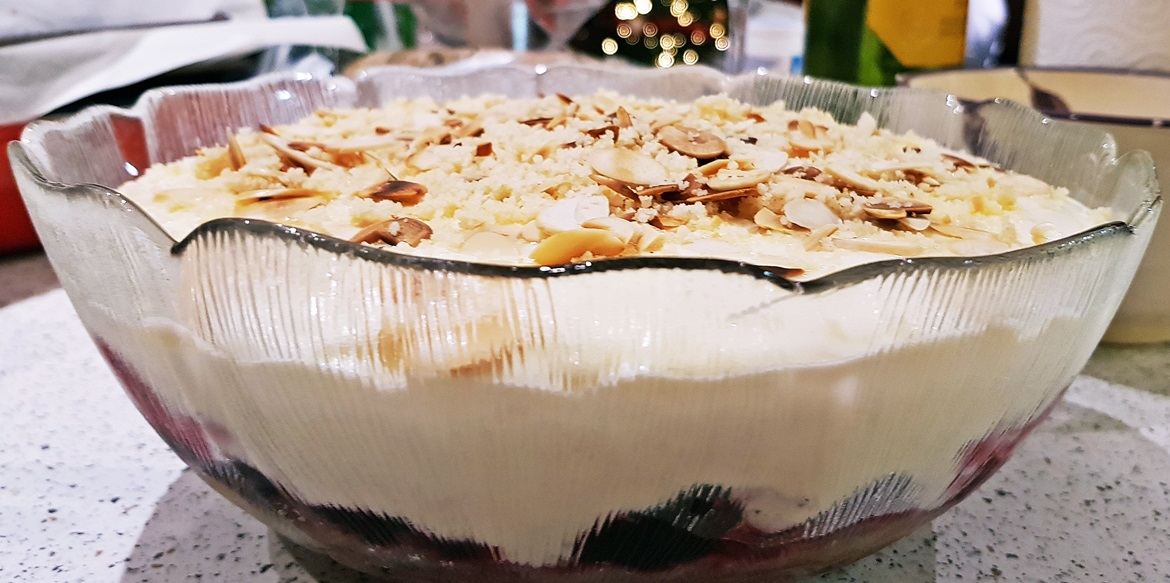 And the other big meal of the month was, natch, Christmas dinner. My dad and I always cook, and we always have duck rather than turkey. But with Tim visiting, we had to go for a full duck and a duck crown… which unfortunately overloaded the oven! Our meal was massively delayed, but when it finally made it to the table I think it was one of the best Christmas dinners we've ever done!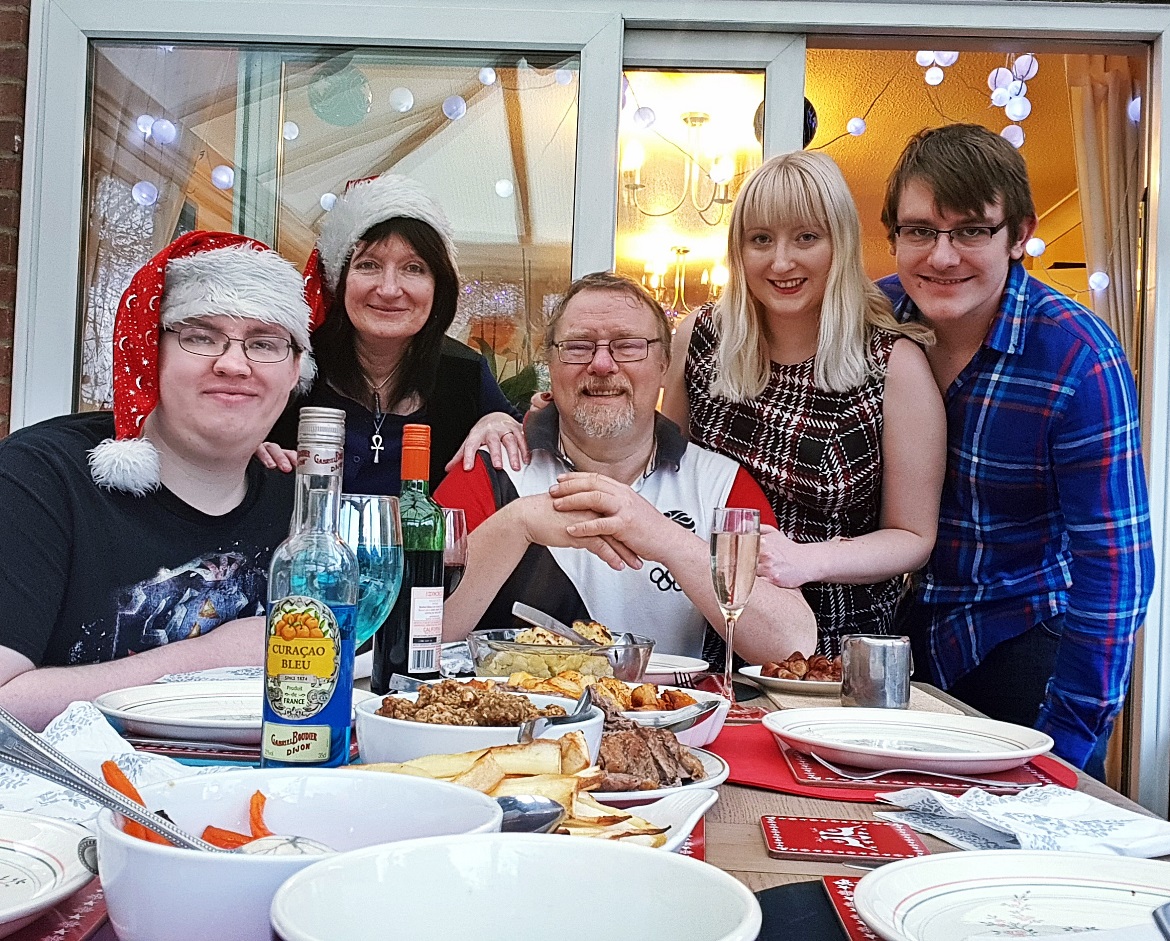 What BeckyBecky Gamed
Megagames
No megagames in December! It was nice to finally have a bit of a break from them… it gave us time to plan our own! Tim's got The Shot Heard Round the Universe coming up in April, and I've got Everybody Dies 3 in September (and two others in the pipeline too).
Boardgames
I think we've played more different games in December than the rest of the months put together!
We've started playing through Sherlock Holmes Consulting Detective: Jack The Ripper. It's four cases that are linked together, and I seriously need to do a review blog post about this game because it's probably my favourite tabletop game ever!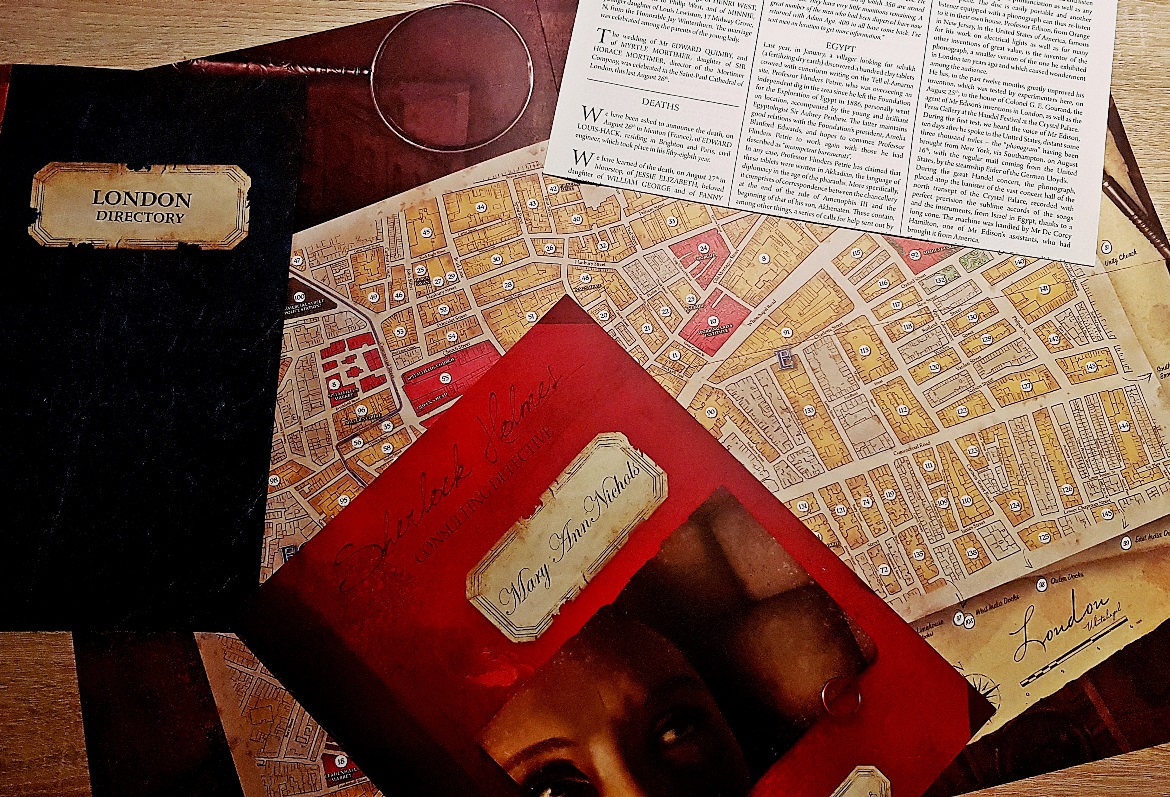 We got Ellie and Callum the game Love Letter for Christmas, and played it when we were over at theirs. We chose it as a great game for both 2 and 4 players, which is exactly what you need when you've got two neighbours nearby who are totally getting into boardgames now!
Tim's small birthday present was Skulls and Roses, which we played at Chrissy and Ollie's last month. It's such a fun quick party "gambling" game, we can definitely see ourselves getting it out at other points.
I got Articulate for Christmas, a family word-describing game, and we played the first half of it at my Nana's on Boxing Day (had to stop when more people arrived). My nana is kickass at Articulate! I've loved Articulate ever since uni where I tried (failed) to describe an "atom" as being "smaller than a ladybird".
We also finally got to play the Game of Thrones boardgame I got for my birthday. Unfortunately, I underestimated how much a) everyone hated the Lannisters and b) how much Tim wanted to endear himself to my parents. I lost. But it's a great strategic game, and I'm looking forward to borrowing a couple of elements for my next megagame.
But the best new game of the month was probably Masquerade. I first played it about three years ago, with a group of about a dozen people (it fits up to 13), and I haven't stopped thinking about it since. Well, I got it for Christmas finally, and we spent Christmas evening playing it. I think all of my family plus Tim are converts! It's a hidden role game where you have to bluff being a certain character to use their powers… only you might not know what character you are!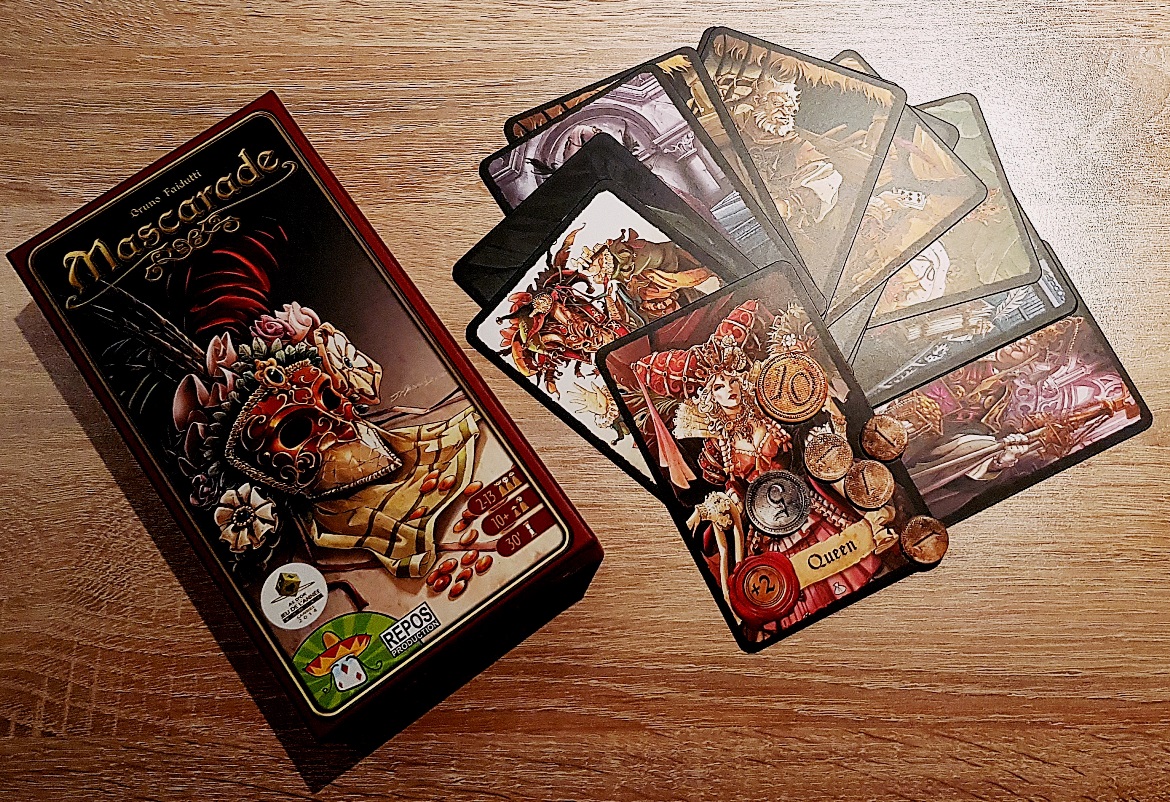 What BeckyBecky Watched / Listened To
For Tim's birthday we went to see Jumanji. I had mixed feelings about this – the Robin Williams classic was so good, how would it compare? But it was fantastic. So many nods to the original, so many jokes about gaming tropes, and such amazing acting from everyone, especially Jack Black. Would definitely recommend it if you liked it as a kid.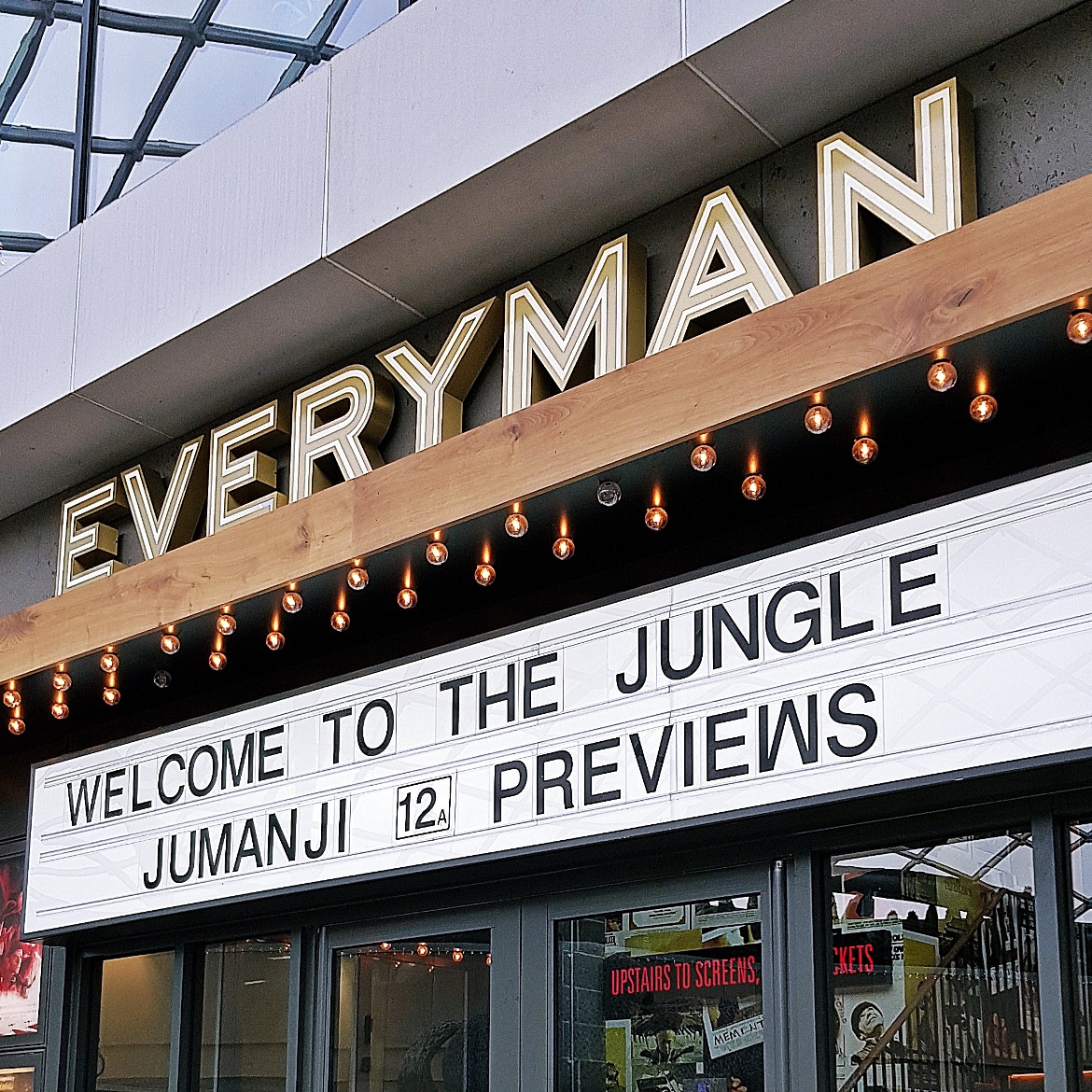 It's not Christmas unless you watch Love Actually. After reading a feminist review of it, I can't quite see it in the same way, but I can still love it for what it is, and what it means to me – that at Christmas, you tell the truth <3
On Christmas Day we watched the Sound of Music, a classic that Tim has somehow never seen. It's one of my mum's favourite films, so I'm fairly sure he won a lot of points for watching it. And it meant we got to see this quote, that describes me perfectly…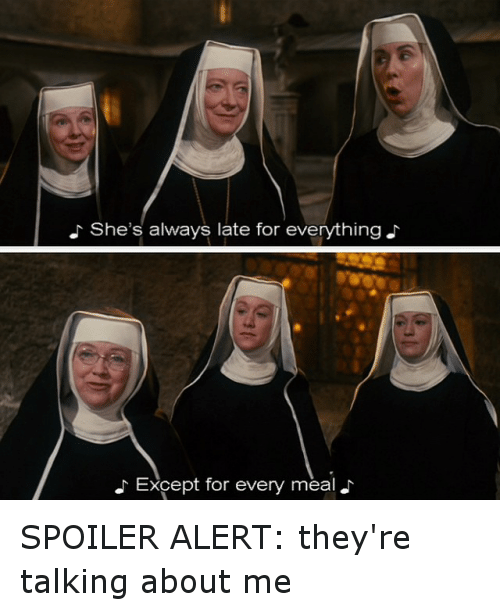 And it wouldn't be Christmas without Doctor Who! There was timey-wimey-ness and two Doctors, what more do you want? Oh wait, you want a third Doctor, post regeneration, who's a woman! I wasn't completely convinced about the merits of a female Doctor, but those few seconds of her has completely convinced me. And with Chris Chibnall coming onboard as the new showrunner, I'm super excited for next season.
And finally… it's from January but I can't not mention this. I've already see the best film I'll see all year: The Greatest Showman. The music, the circus skills, the actors, the plot… I can't praise this film enough. I highly encourage you to go see it while it's still in cinemas, because something as showstopping as that deserves a big screen. In fact, I'm going to see it again on Tuesday…
What BeckyBecky Blogged
For once, the most popular blog of the month wasn't a megagame one! It was actually about Cuckoo, the newest bar on Call Lane. I thoroughly agree with its popularity, and encourage all of you to go grab a free dessert pizza asap.
What BeckyBecky Insta-ed
My most popular Instagram post was this gorgeous shot of the Corn Exchange. It's quite easy to get a great photo when somewhere looks this pretty:
Next Month for BeckyBecky
Well… yeah we're basically halfway through January, so super sorry for the lack of blog posts so far this year… so I won't pretend this month is going to be amazing for number of blog posts, but I promise there'll be some more.
I've got my first megagame of 2018 next weekend (starting earlier than normal), and I've already had a few cool events happen that I'll keep under wraps until the January blog post.
And although it already seems like such a long time ago, I hope you had a most excellent Christmas, and a fantastic New Year!