T.G.I.S. – Thank God It's Summer.
Summer is undoubtedly the best season in the world ever.
Among my friends and family, I'm well known for declaring it's summer at some stupidly early point, and packing away my coats and tights for the year. Usually in about February.
(Note this was taken in March and I'm wearing a scarf but it's totally summer because I have a frappe).
But considering it's almost June now, and it's been soooo gorgeous lately, I'm fairly sure that no one will dispute that it's TOTALLY ACTUALLY SUMMER.
Here's some of the reasons why summer is so awesome.
The Weather
Sunshine. Heat.
Air that feels the same temperature as your skin.
Rain that comes at the perfect time to wash the mugginess out of the air.
The Days
Sunny days that seem to go on forever.
Evenings that stay light until well into the night.
Mornings so bright they make you excited to get up.
Cocktails and Other Summer Drinks
Cocktails just make so much more sense at this time of year.
The ice in drinks isn't just taking up space.
Chopping up fruit for Pimms.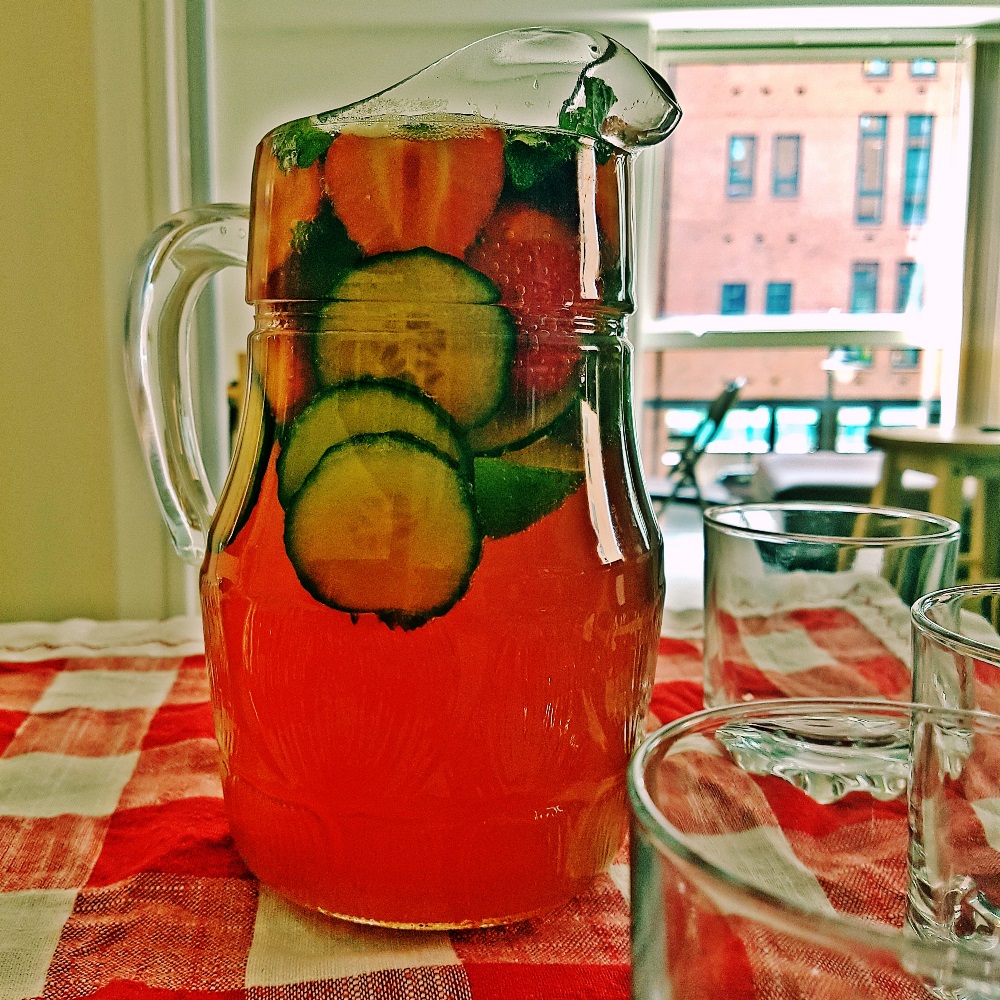 Frozen slushies and fruit cider and wine with ice cubes in it.
Drinking outdoors. Roof terraces. Beer gardens. Supermarket wine in the park.
Summer Food
Salad being a totally sufficient meal.
Fruit salad or fruity cheesecake or anything fruity is the ideal dessert.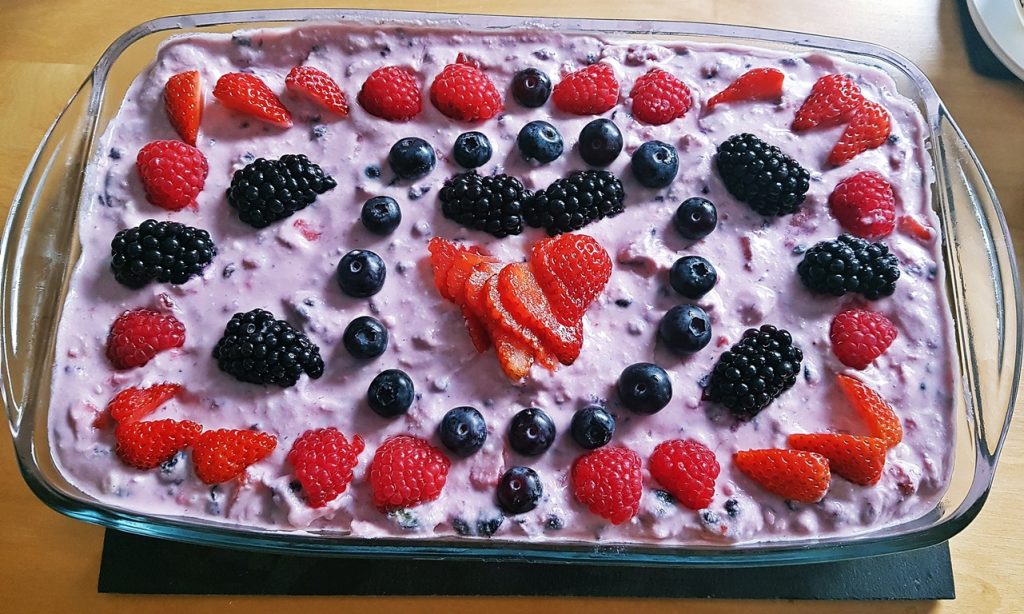 Iced drinks.
I seem to be more creative with food in summer.
Here's my Wimbledon feast from last year.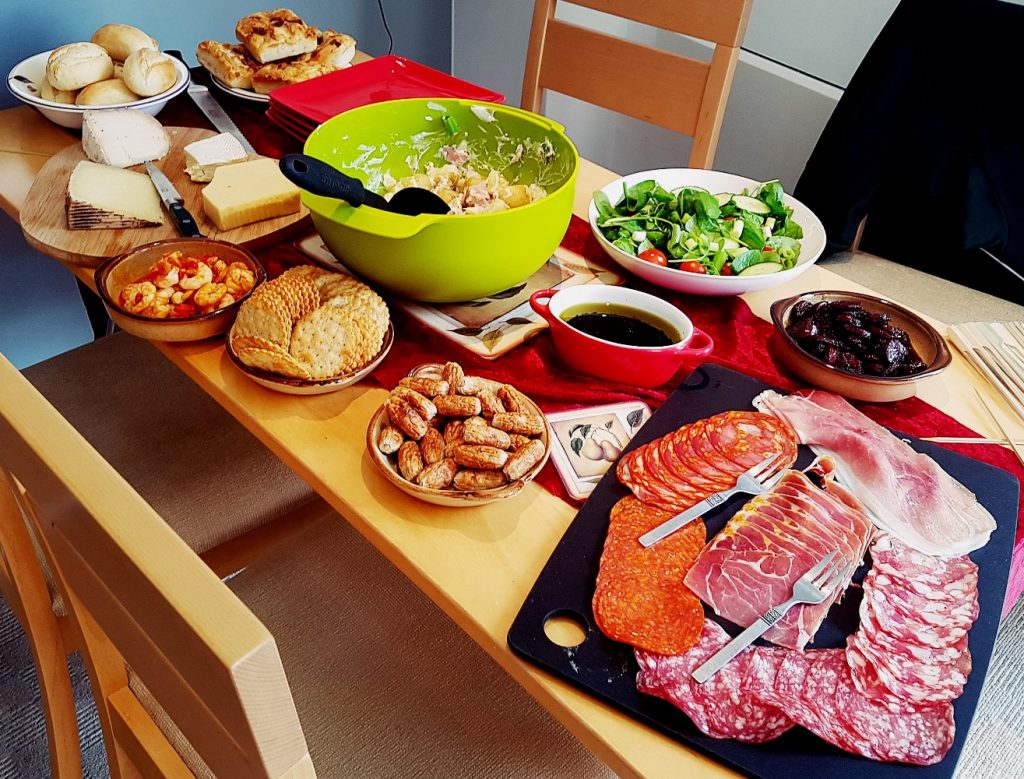 And some summery salmon salad.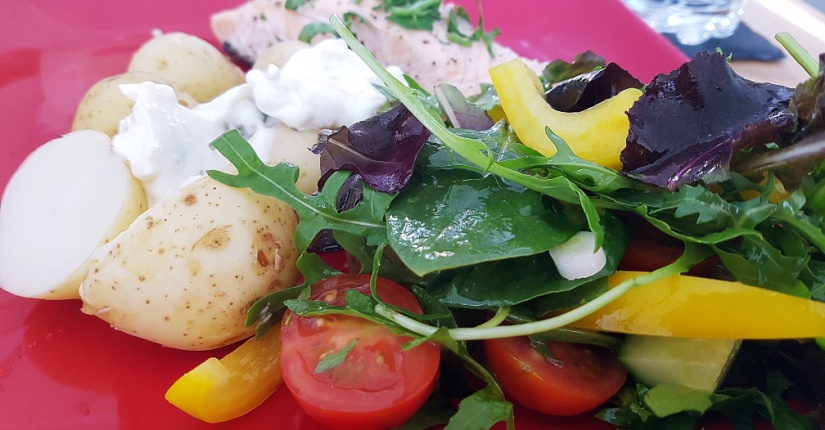 Ice Cream
There's nothing better than that first ice cream van 99.
But I'm also partial to Twisters, Magnums… ah, screw it, I'm not fussy!
Or Thai Khrim, the coolest ice cream fad to come to Leeds Trinity Centre!
BBQs
Buying some meat and some disposable BBQs.
Texting all your friends.
Waiting like three hours for the BBQ to heat up so you get pretty tipsy in the interim.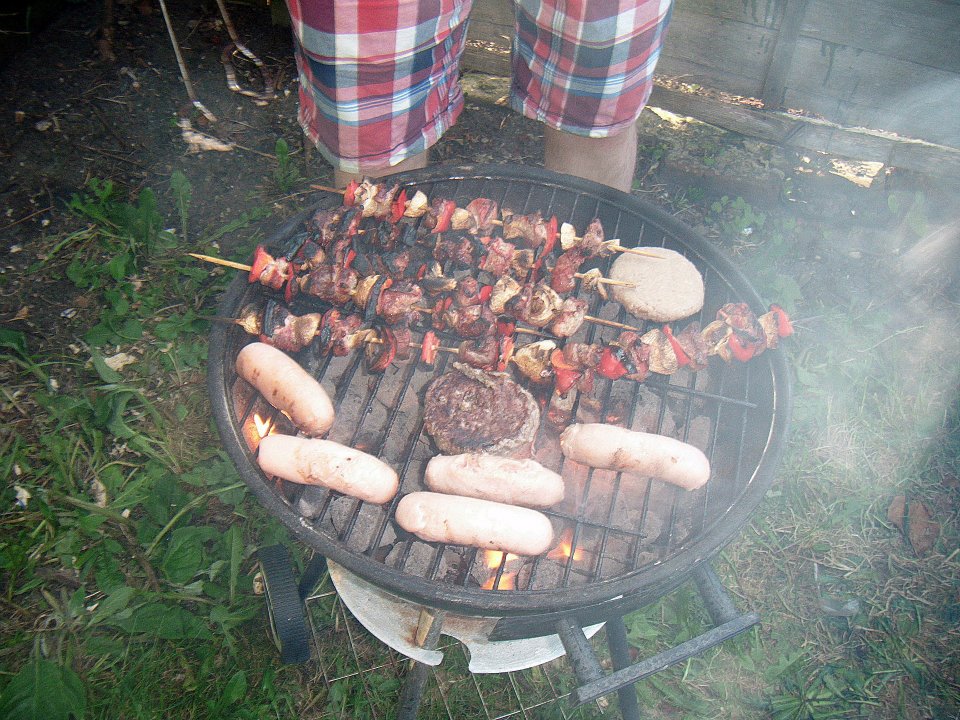 That awesome person that brings the buns, cheese and sauces.
FYI this pork recipe totally works on the BBQ.
Summer Clothes
Sundresses.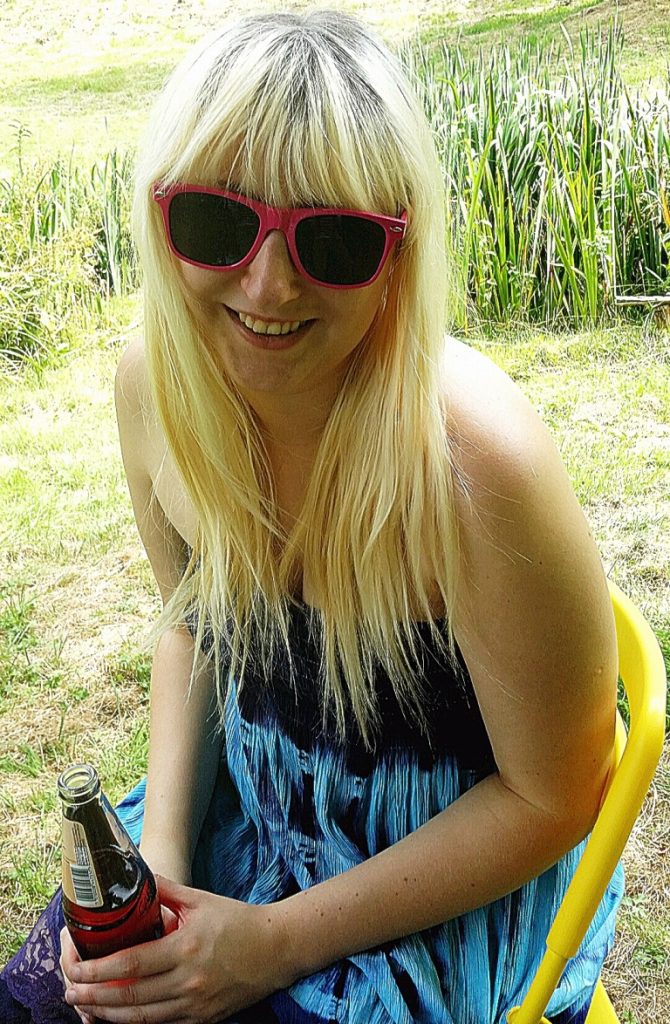 Shorts.
Flipflops and sandals.
Not being asked "aren't you cold?".
Not needing to remember a coat or cardigan.
Dyeing my hair a fun colour for a few weeks.
Water
Jumping into a pool.
Water gun fights.
Spraying someone with a hose when they're not expecting it.
Pouring a bottle of water over your head.
Having a cold shower.
Holidays
Trips abroad.
Trips in England when there's a chance of it being good weather!
Memories of being a kid when summer was the best time of year.
I'm going to Portugal next month!!!
Music
I always make a summer playlist (here's this year's).
It always starts with The Corrs – Summer Sunshine.
I play it non stop, and it always makes me happy.
Outdoor Activites
Picnics. Aforementioned BBQs.
Days wandering around stately gardens and parks and cities.
Outdoor food festivals and beer festivals.
Mini golf. Boat trips.
Sunbathing.
Or Pokemon GO which was basically my summer last year.
Wimbledon
It's coming. It's like the only sport I reliably watch.
Rooting for Andy Murray.
Mixing up a batch of Pimms.
Strawberries and cream.
The Smells
Sun cream.
Freshly cut grass.
Someone having a BBQ and making you want to have one too.
After it rains.
Adventures
It's always easier to try something new in summer.
In winter, the rain and cold keeps you indoors. In summer you can go out and just do something.
Maybe it's because of the summer holidays during school, but summer still seems so full of potential. I often dye my hair, or cut it. I take up new hobbies or habits.
Summer is the best time of year to get out of your box and do something completely different.
Bring on Summer 2017.
What do you love about summer? Comment and let me know!