I was a late convert to Mexican food, with my first taste of a proper taco being in London in 2011. My friend was buying a burrito and the guy serving her offered me a taco to try out. I was instantly hooked, and I've gone on to develop a love for all Mexican food, as you might have spotted in my quesadilla recipe.
When I decided to move up to Leeds last year, I grilled my boyfriend on whether my favourite chains had outlets up north. "What, there's no Chipotle?"
Luckily there's something even better – Barburrito! And recently I was invited to their branch in the Light to try my hand at making my own burrito.
Barburrito at The Light, Leeds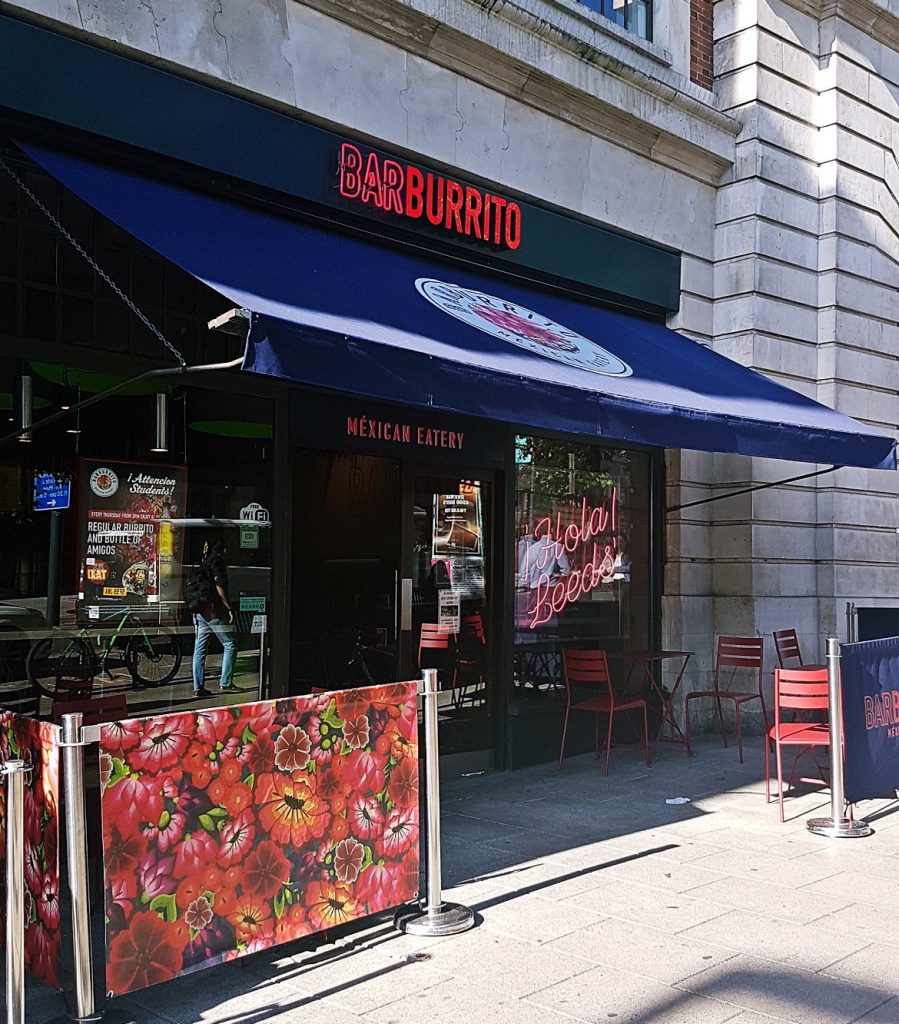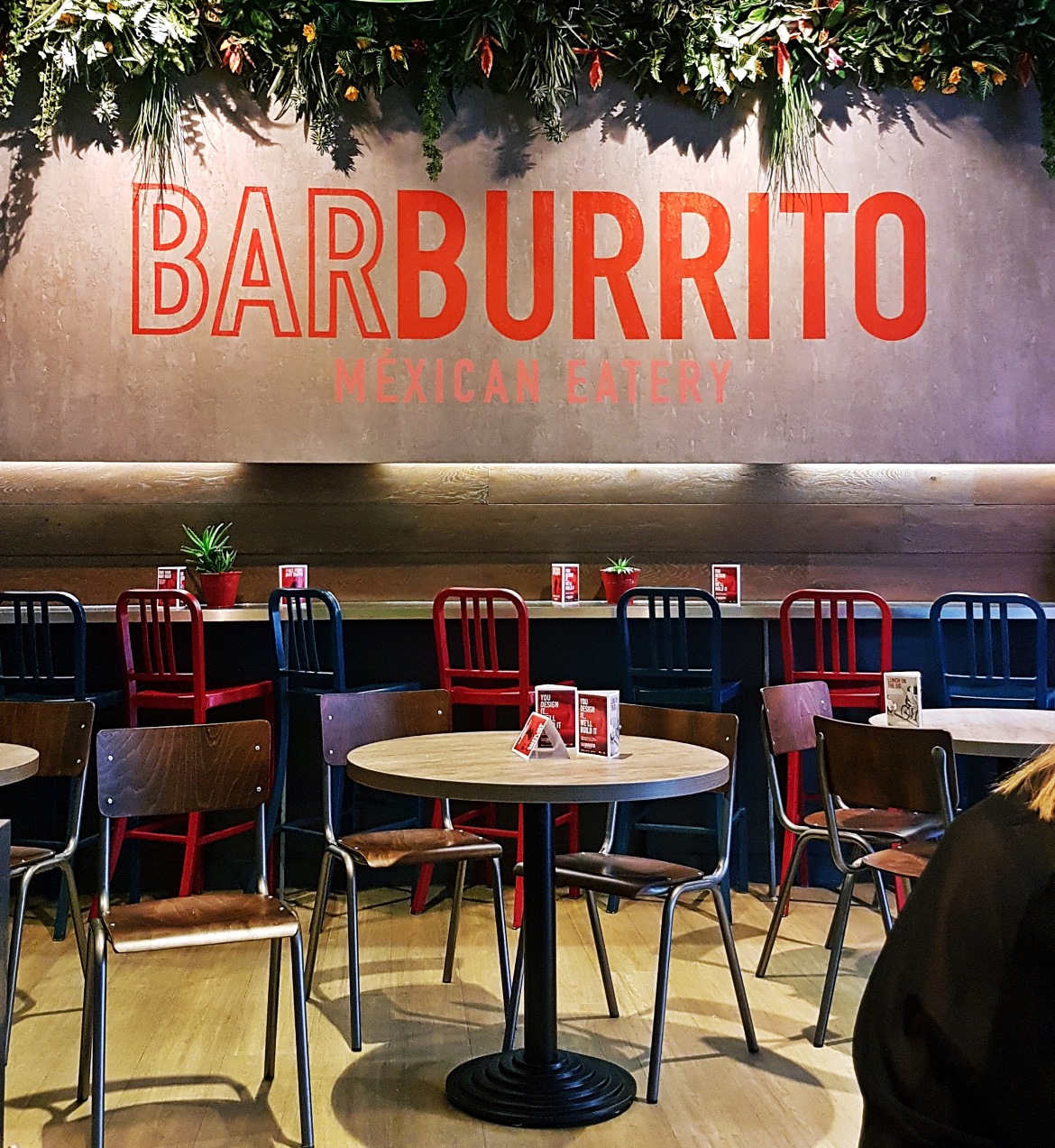 There are two Barburritos in Leeds. My usual is the one on Boar Lane, but our venue for the evening was the one in the Light, which I hadn't actually been to before.
TC and I arrived to a warm welcome from Amy and Jane, who offered up buckets of beer and trays of tortilla chips.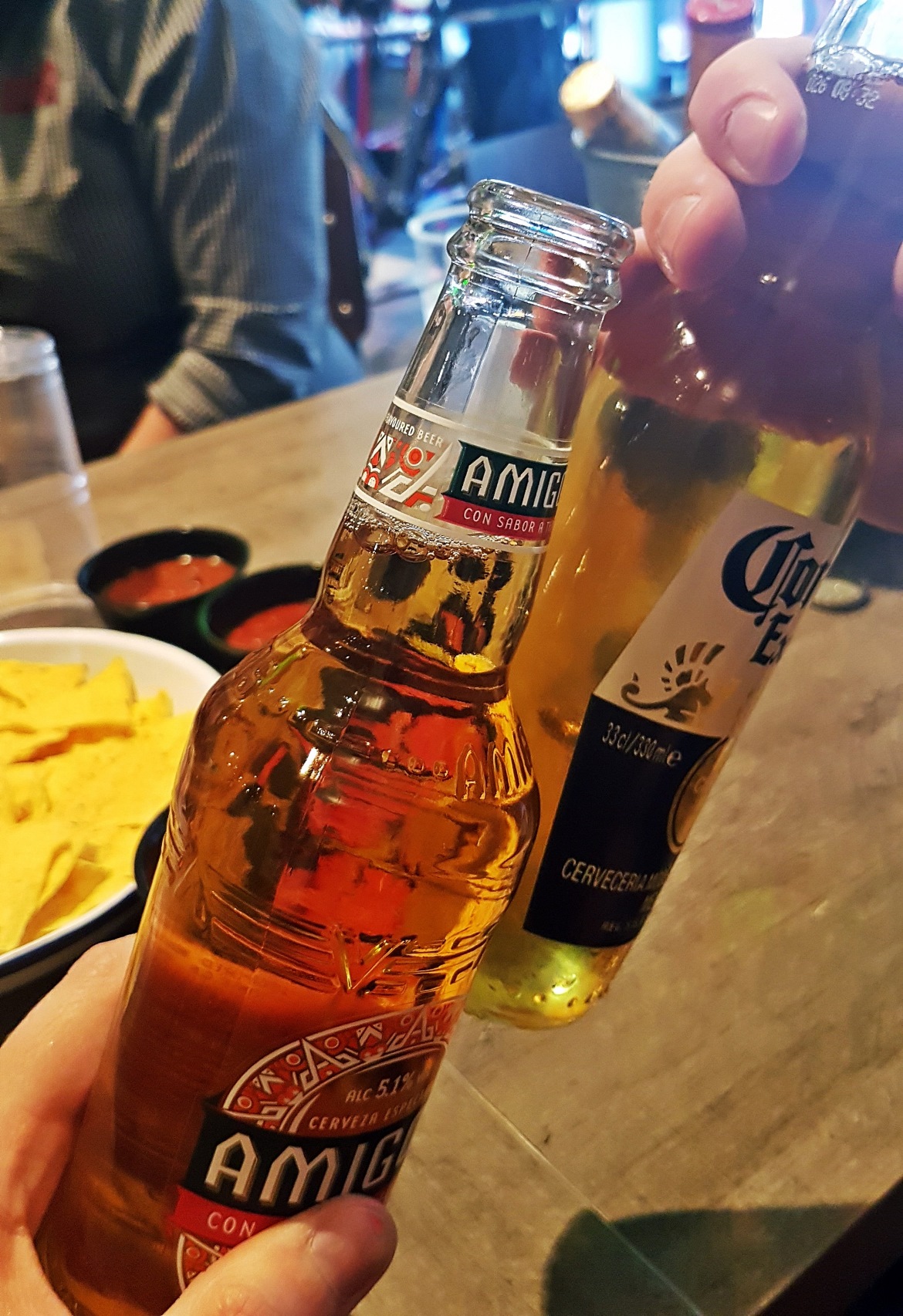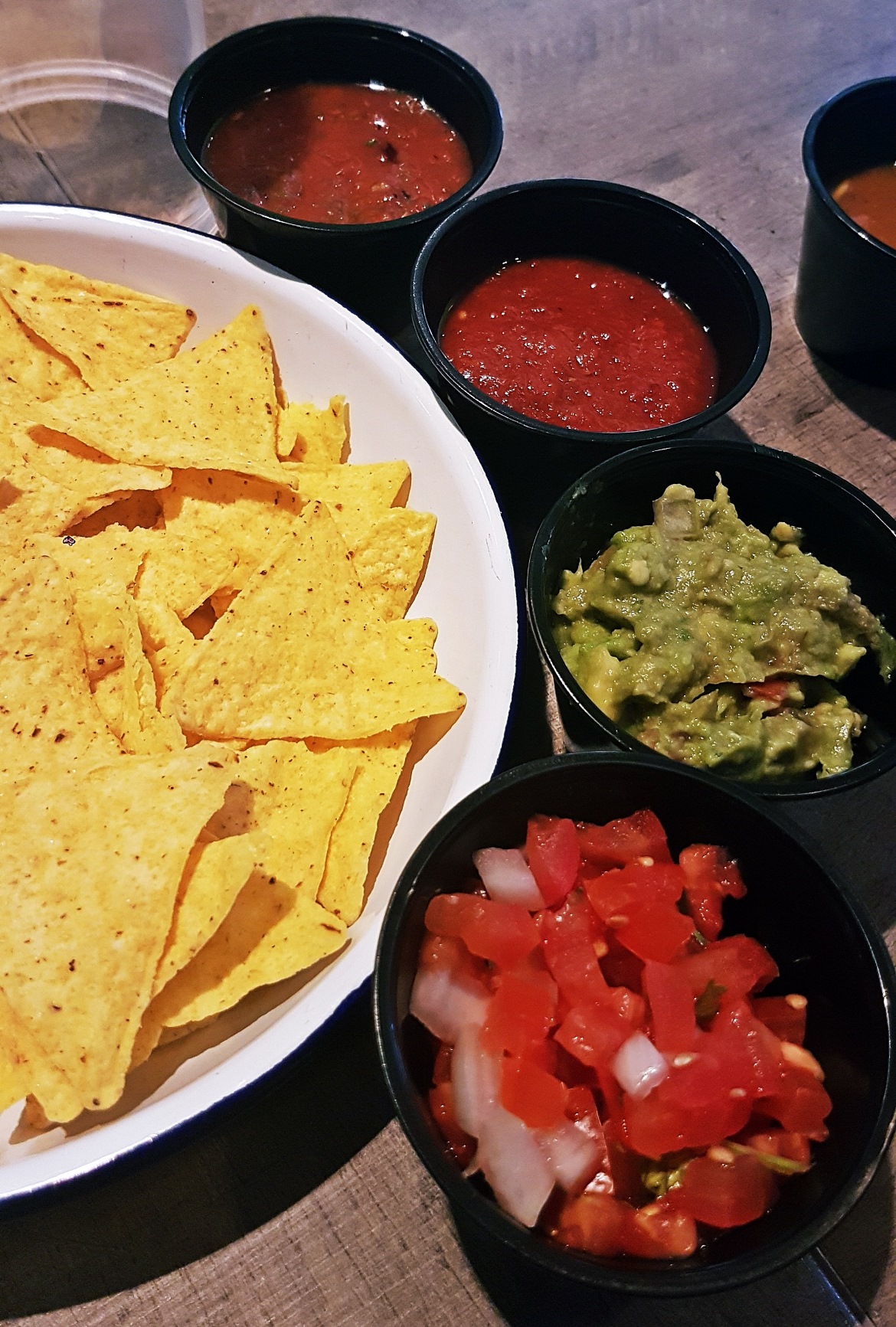 Their four different salsas were arranged around the chips (plus obligatory guac), so we had plenty of time to work out which heat level was our favourite. I'm usually a medium salsa girl, but my favourite by far was the hot salsa – it had a smokey paprika flavour that just took it to another level. I usually get medium salsa on my wrap, but having tried all the different options, I'll definitely make the switch to hot from now on.
During our chat we found out that Barburrito was actually the first burrito bar in the UK, back in 2005. They have a massive focus on fresh ingredients, with everything made fresh in store.
The Tasting
This was possibly the best part of the evening. Amy came over with a tray stacked high with EVERY SINGLE INGREDIENT that you can order.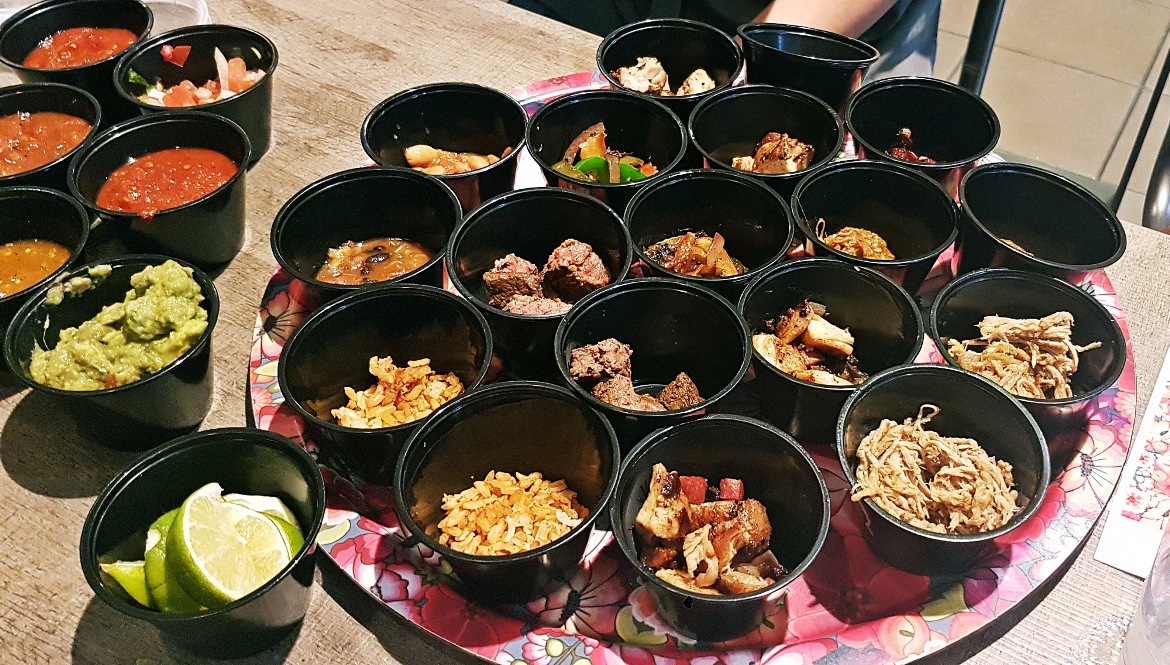 I can't go into detail otherwise I'll be here all day, but I wanted to pick out some standout ingredients:
Grilled steak – if you get steak at a fast food chain, even one as awesome as Barburrito, you kind of expect it to be a bit mediocre. Far from it! The steak was perfectly cooked (medium rare), and fantastically flavoured.
Chorizo – I didn't know you could get chorizo at Barburrito! It's a seasonal special right now, but here's hoping it finds a permanent place on the menu.
Cheese sauce – normally served on top of tortilla chips, I'm seriously tempted to try this in a burrito sometime.
Guacamole – I adore some good guac, and honestly the Barburrito stuff is pretty fab. Always worth the extra 95p.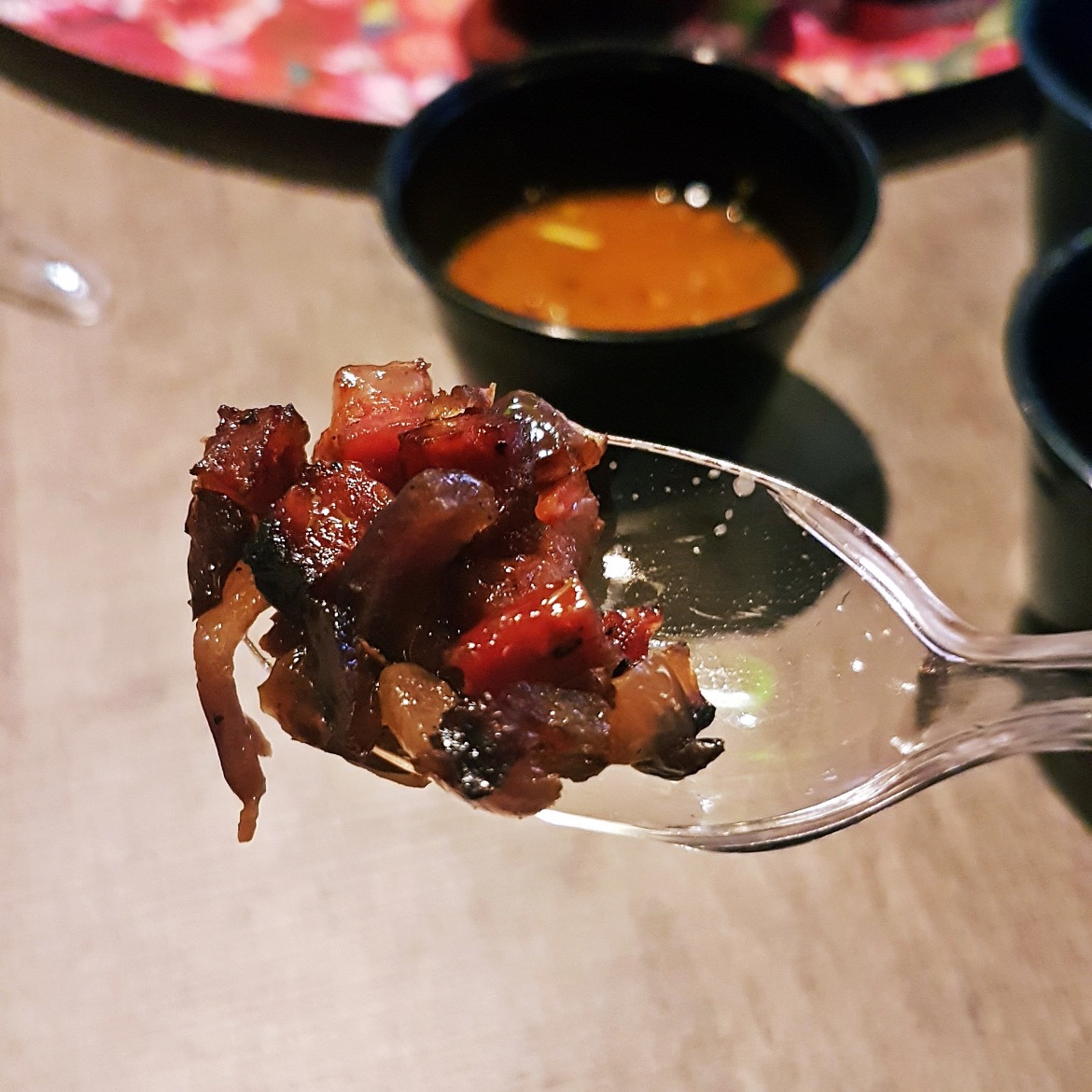 Roll Off
Our next activity was to learn how to roll the perfect burrito! There's a knack to this skill that burrito bar staff seem to have down perfectly – they can even keep eye contact while rolling!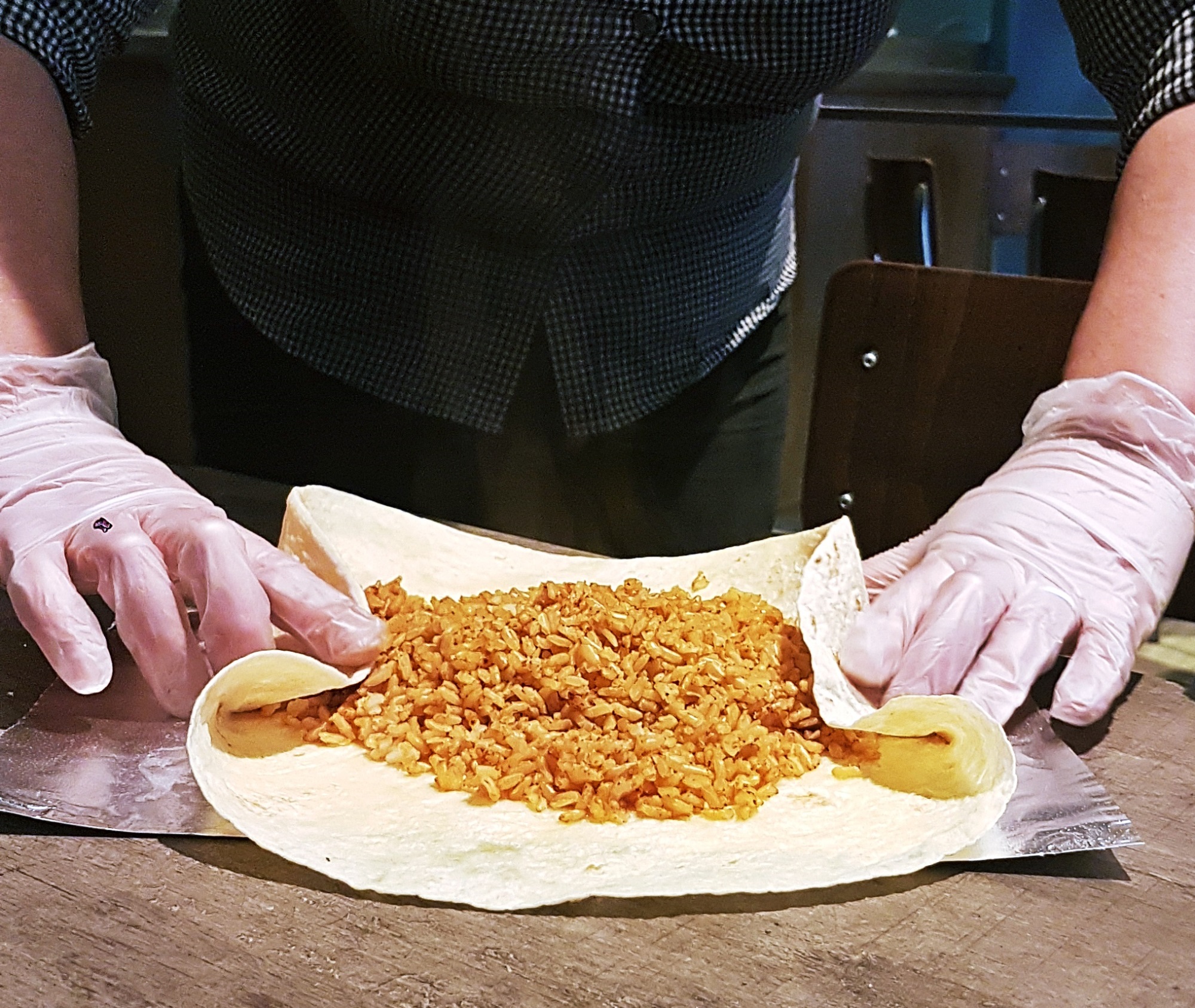 First you fold the sides in – but not too far. Next, fold over the top half, then pick up your burrito and tap it, to settle all your filling deep into the fold. Then comes the tricky bit – you have to fold in the sides while curling the top flap around your filling. Do this part wrong, and you'll end up with a mouthful of bread in the middle of your wrap. Finally wrap the rest of your tortilla around, and seal tightly inside foil.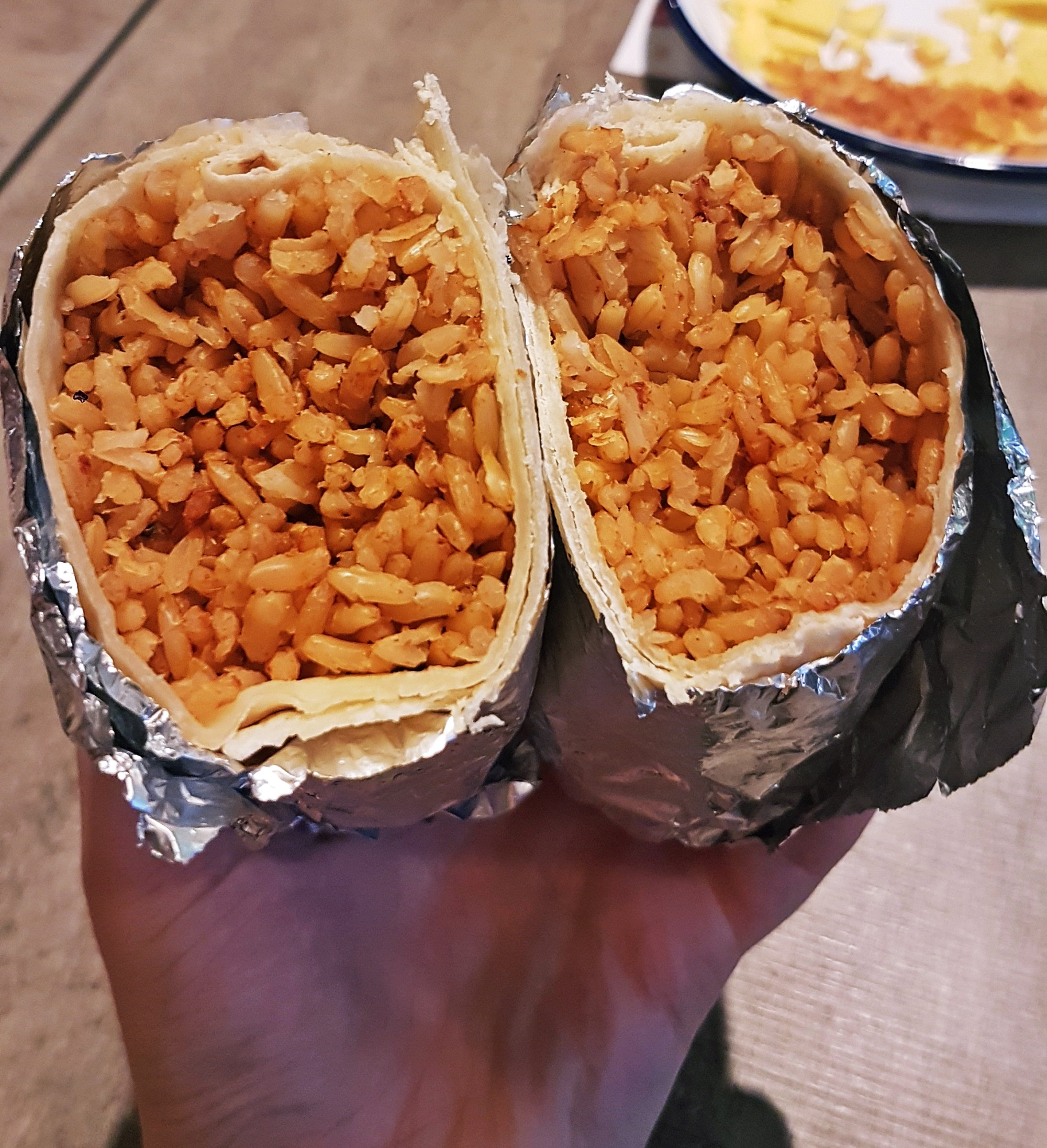 Our efforts were judged, and amazingly my burrito was crowned winner, so TC and I got a portion of churros to feast on.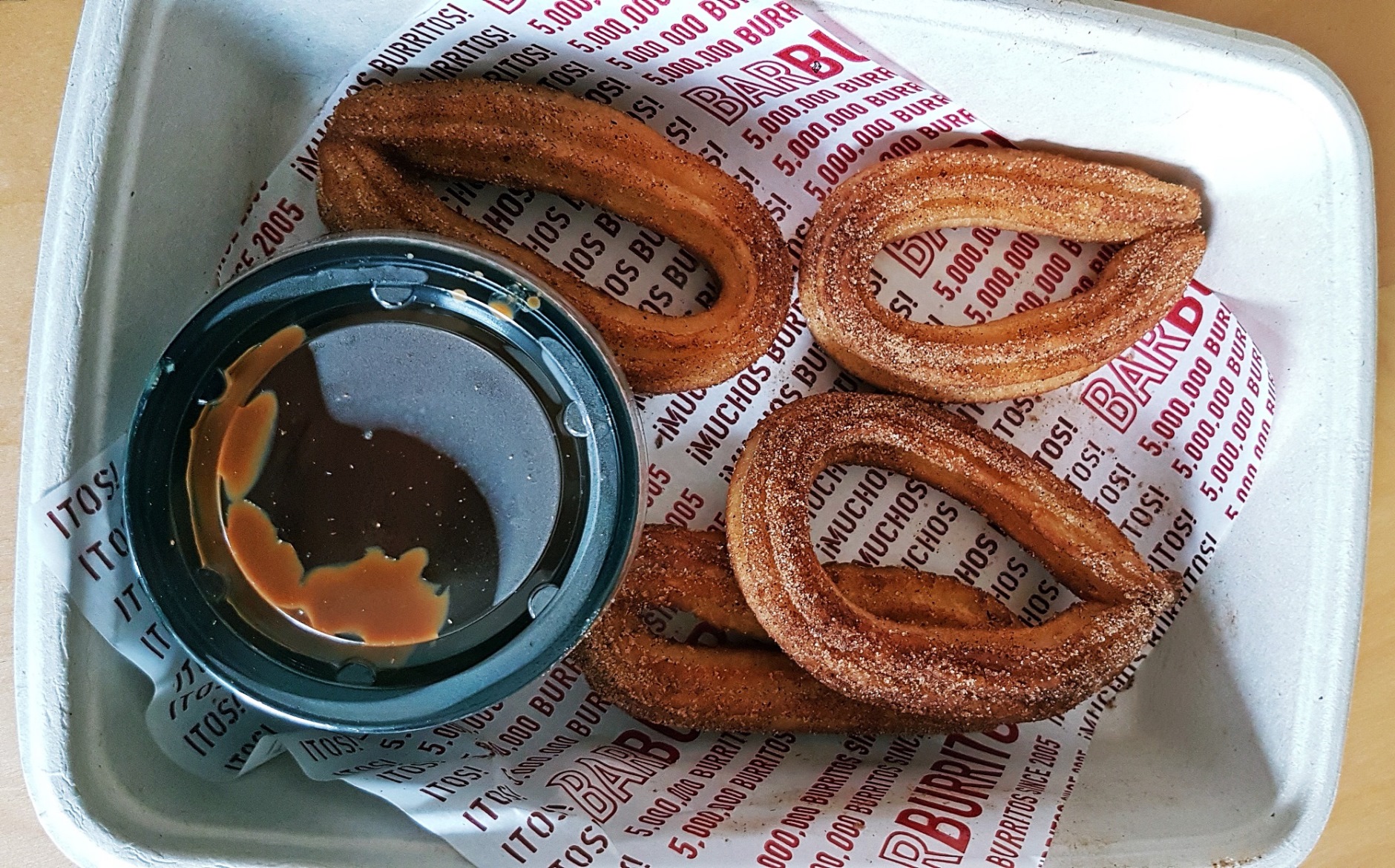 Make Your Own Burrito
The final part of the evening consisted of finally making our own superstar burrito. We got to go behind the counter and move along the line, adding whatever ingredients we fancied to our burritos.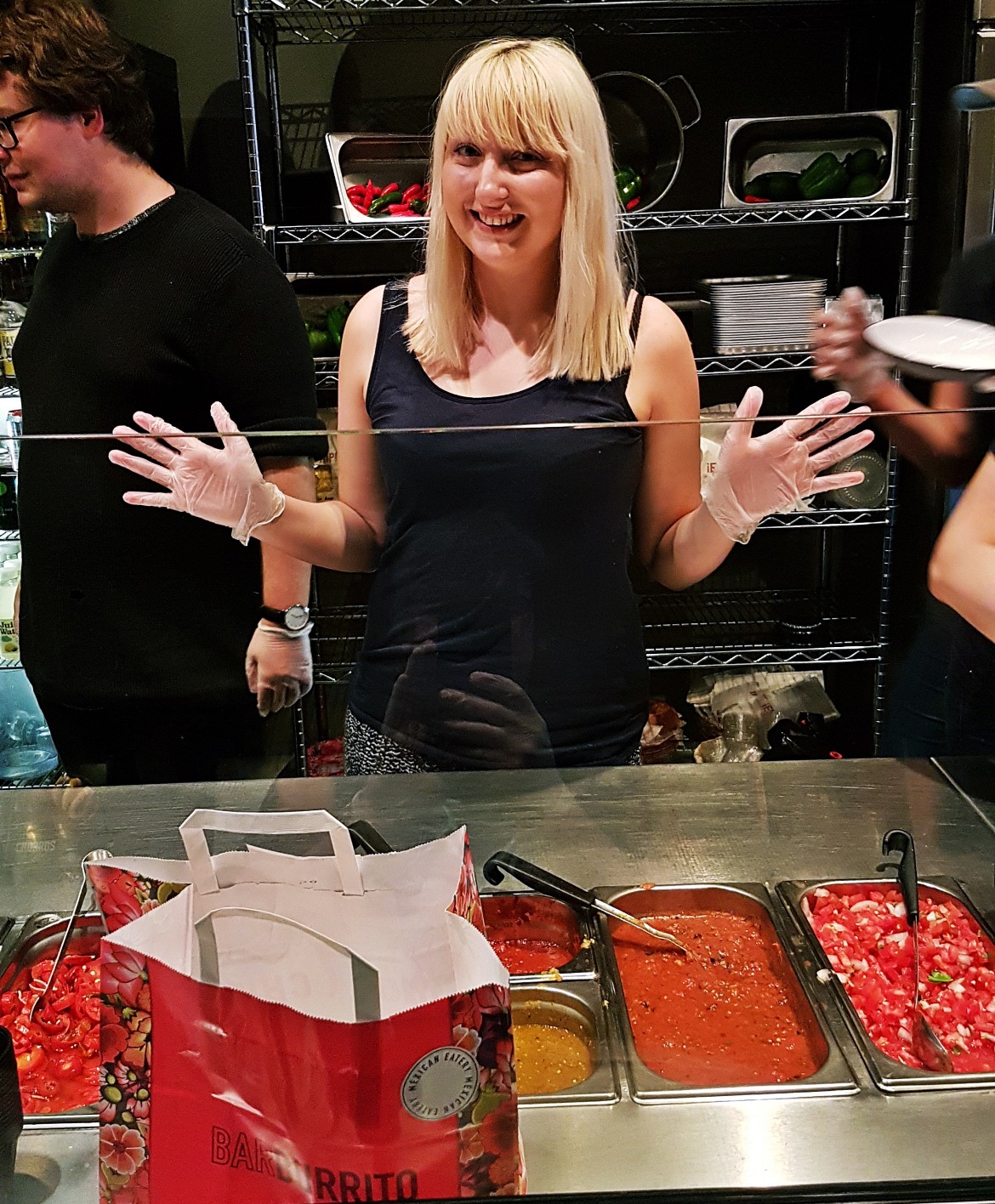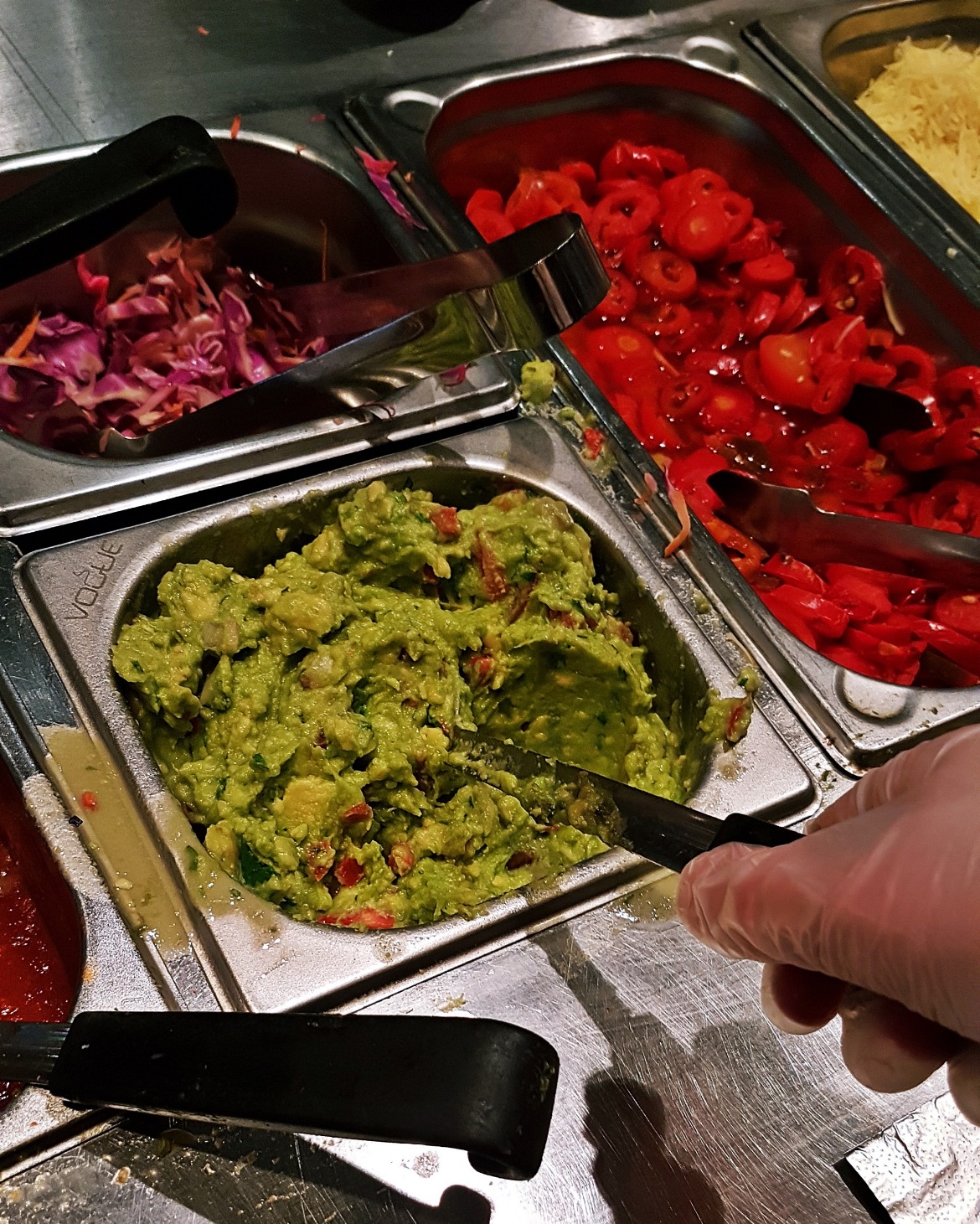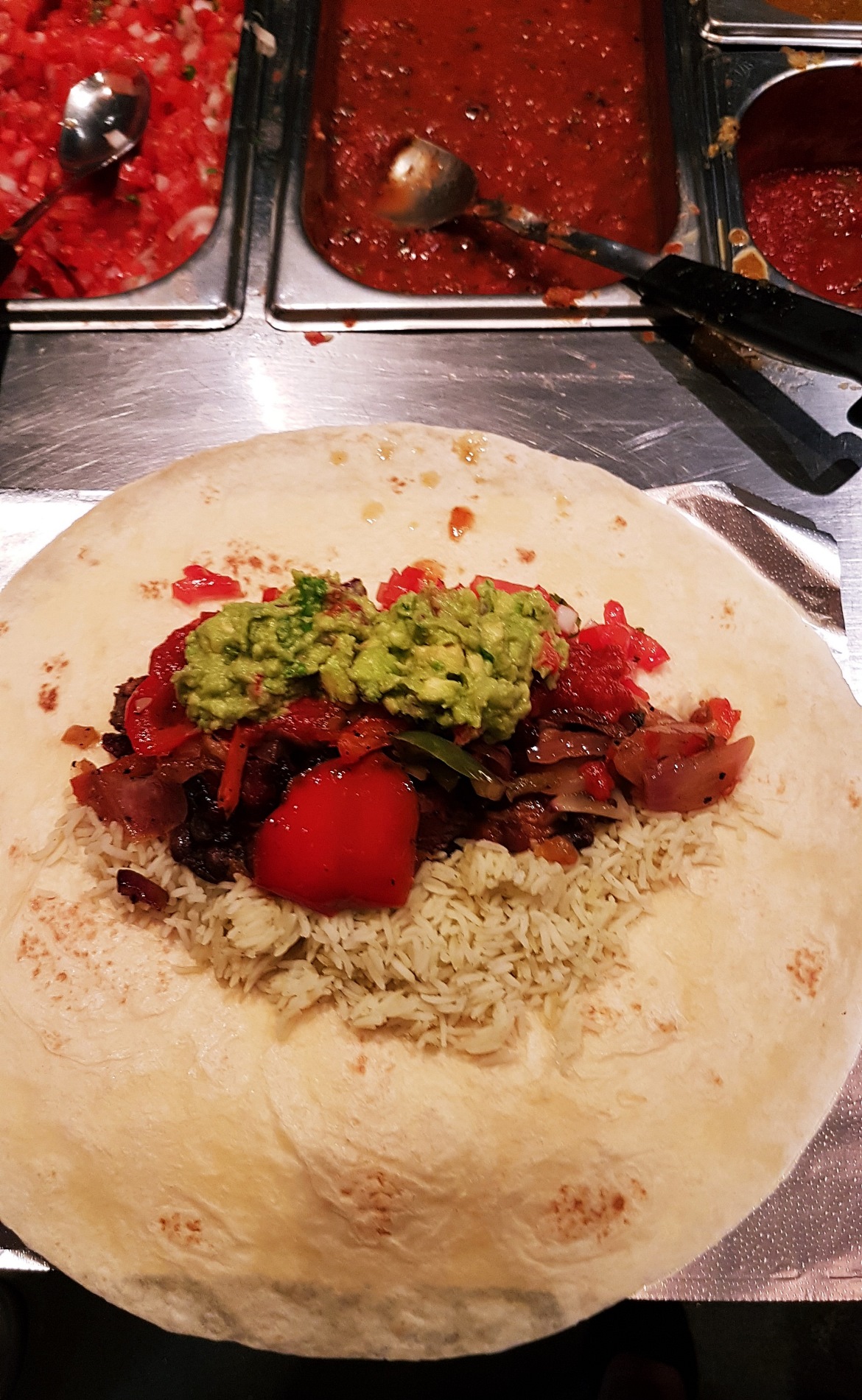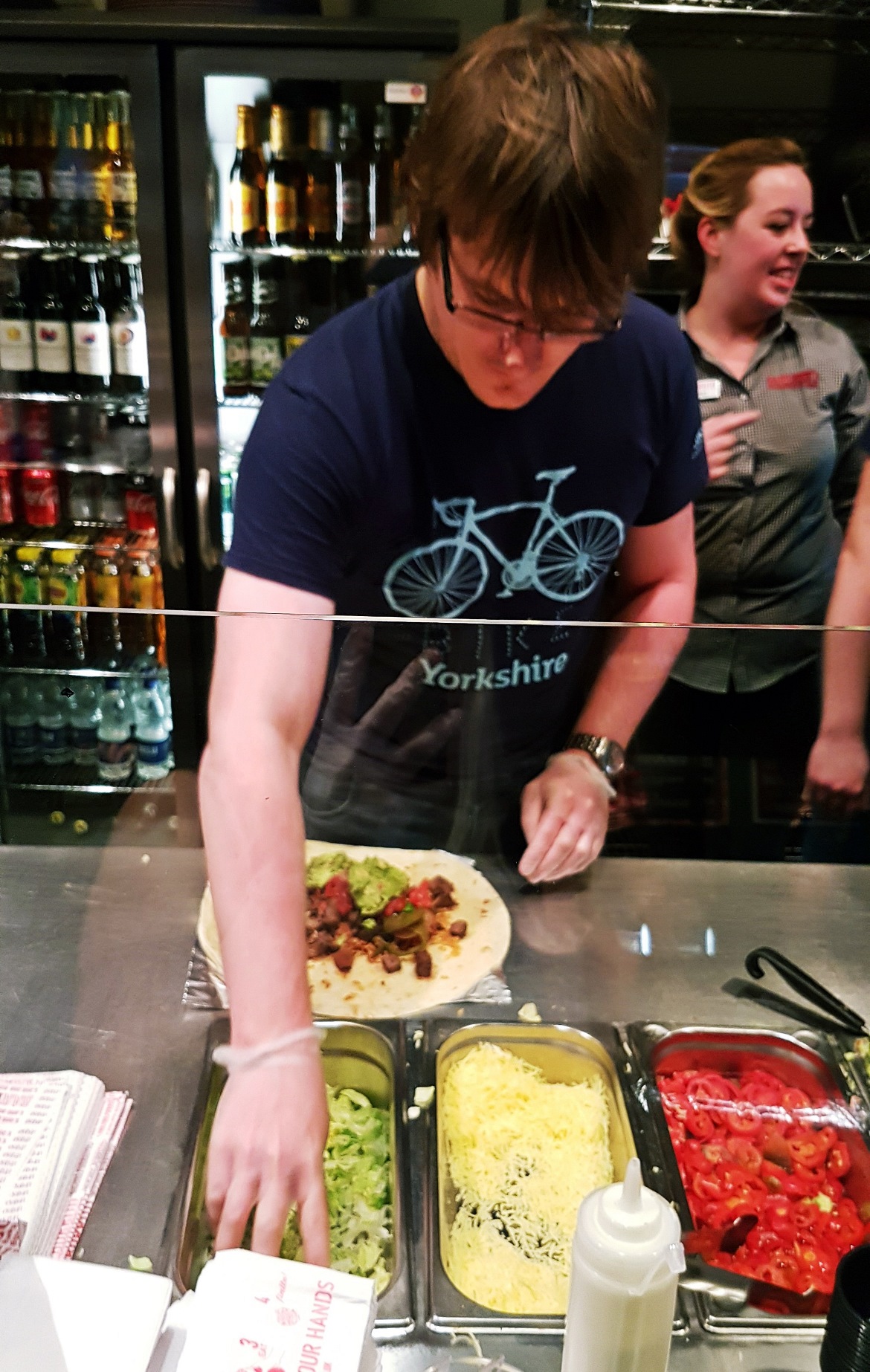 For me, it was:
Coriander rice
Spicy beans
Grilled steak
Chorizo
Peppers and onions
Hot salsa
Guacamole
Cheese
Sour cream
I'm definitely not as skilled a burrito craftsman as the usual serving staff – my wrap was a little low on the salsa and a little heavy on the peppers and onions. But the combo was top notch and I'll definitely be ordering a similar wrap in the future.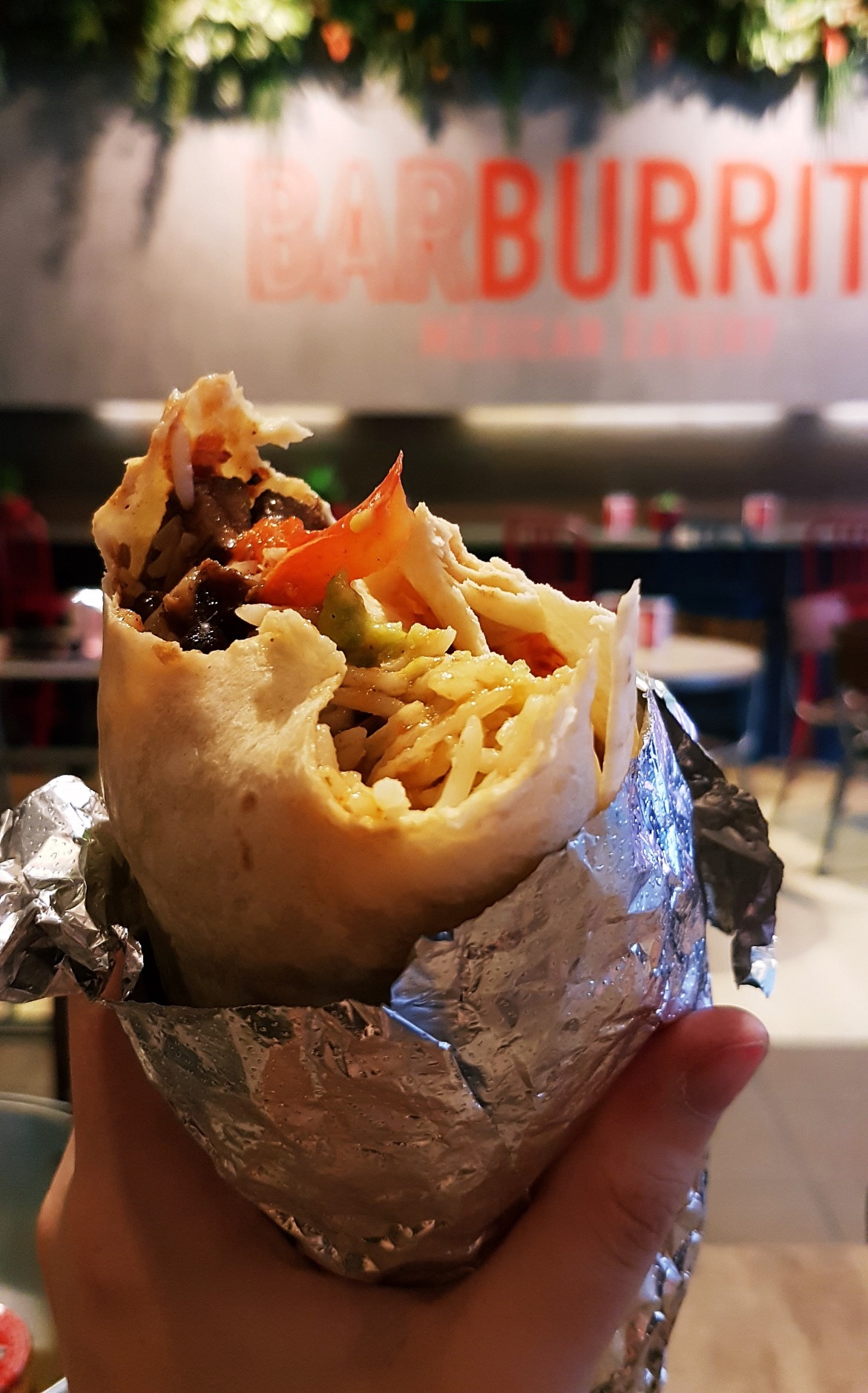 After settling down to devour our creations, we headed home, happy and full of Mexican food.
I was invited to the Barburrito Masterclass free of charge, but all opinions of Mexican food are my own. Here's my full disclaimer.