The best escape rooms in Yorkshire, according to Trip Adviser as well as many of my escapist friends, are unfortunately not particularly convenient for a city centre escape addict who doesn't drive.
So when my parents came to visit, just in time for Father's Day, we jumped in the car to head out to Wetherby.
Kanyu Escape
Part way through the twenty minute car journey it started pelting it down with rain, and the satnav seemed to be telling us that the escape room was in the middle of a roundabout somehow. And that's where it was – a right turn off a roundabout.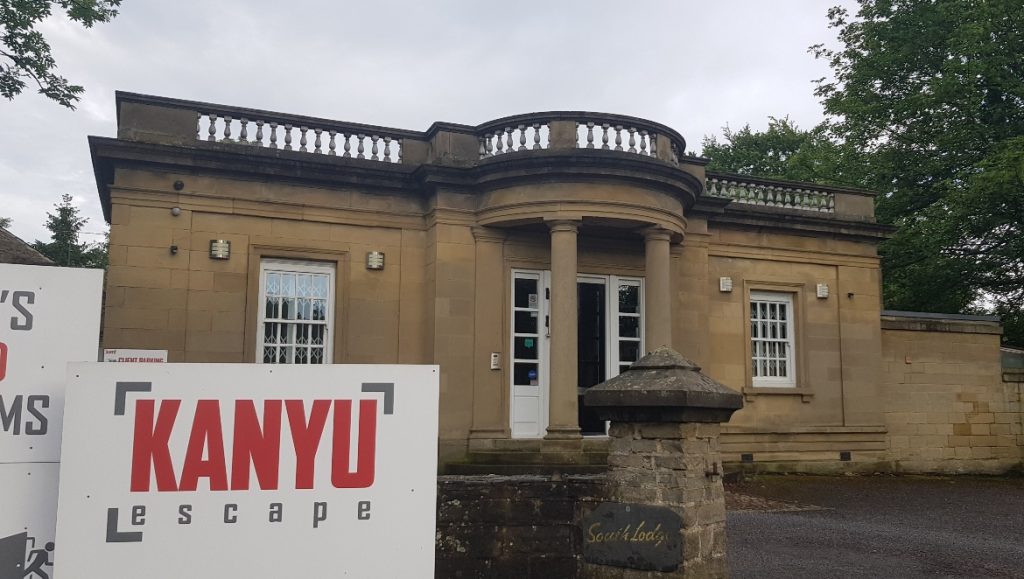 We pulled into South Lodge, home of Kanyu Escape, and dashed from the car to the door. For a moment, the first challenge of getting into the building eluded us, but then the door opened and a tall man pointed wordlessly to a pretty obvious doorbell. It could only go up from here.
The tall man introduced himself as Bob Schofield, owner of Kanyu Escape and our Games Master. He led us into a waiting area, past an array of African artifacts and dark wood furniture. Bob had had an interesting journey to owning an escape room – from journalist to NHS crisis manager, he says he got into the leisure industry because that meant that people were always glad to see him. And the theming of the rooms? Well, somewhere along the way he'd become an African artefact importer, and what else do you theme a room with when your house is full of African treasures?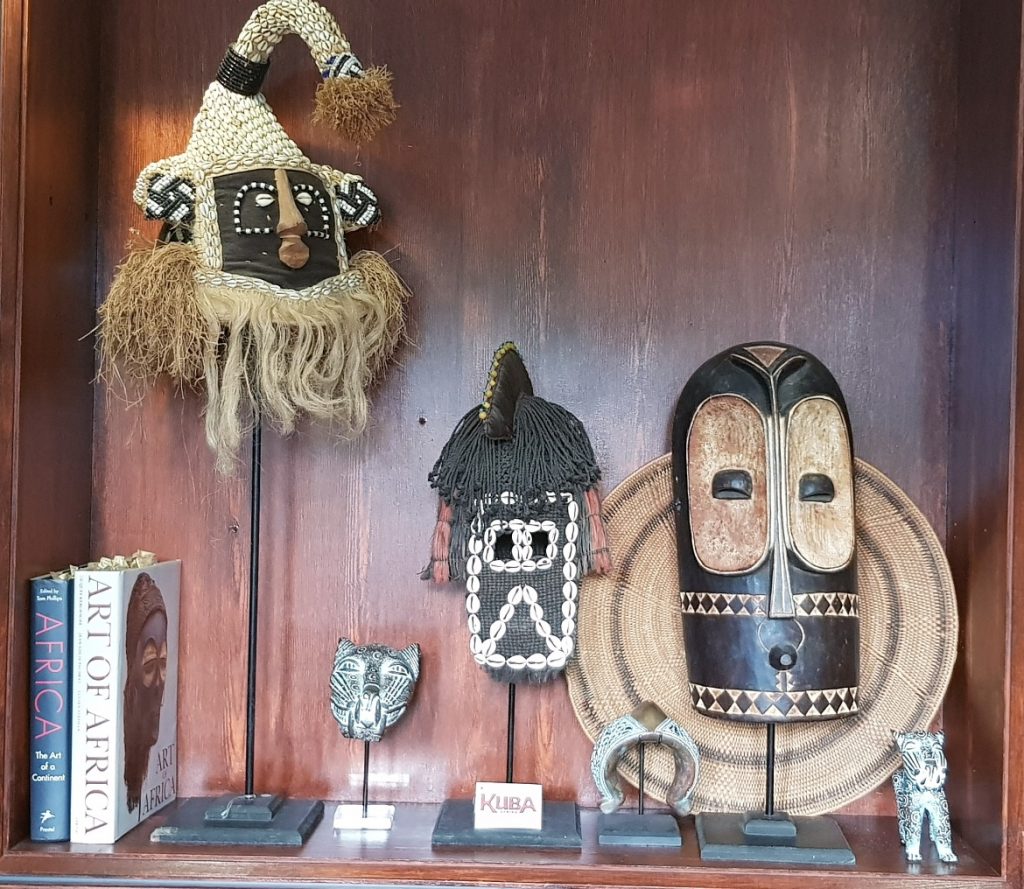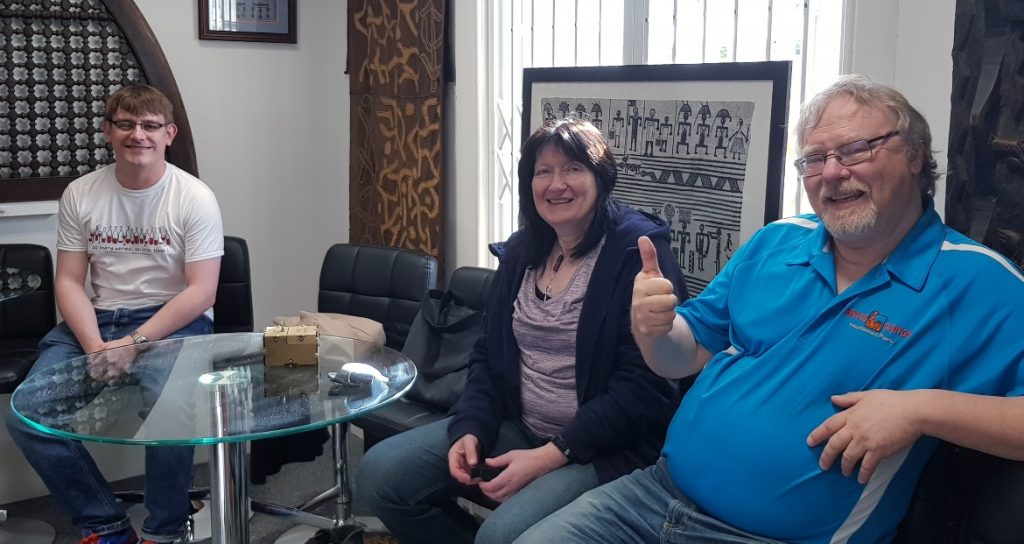 As we took our seats in the waiting room, I spotted an envelope on the table… addressed to me. It took all I had to refrain from picking it up straight away, but I waited, as Bob began to introduce the room.
Follow in My Footsteps
The footsteps in question belong to Sir Henry Cunningham, an English explorer who spent a lot of time in Africa. While there, he discovered a mysterious secret – a secret he took to his grave. Why have we been informed of this? Well, it turns out that I am his long-lost heir. And if I figure out what secret he found in Africa – what secret is now hidden in his office – then I will inherit his fortunes. Apparently only a "worthy" heir can inherit.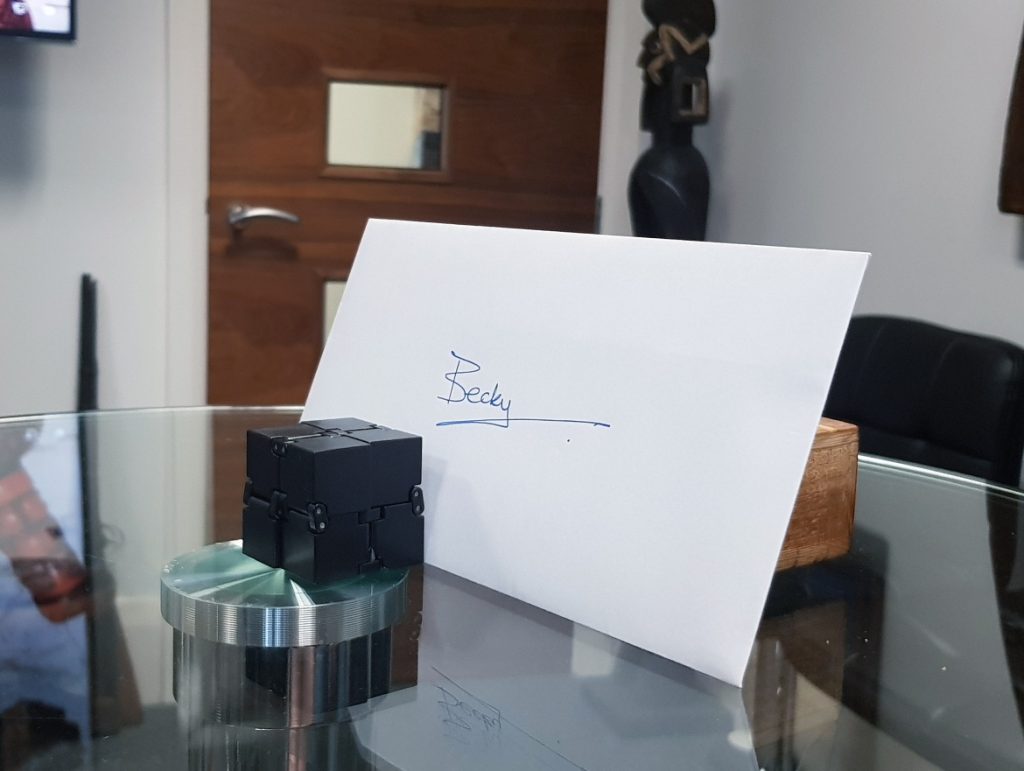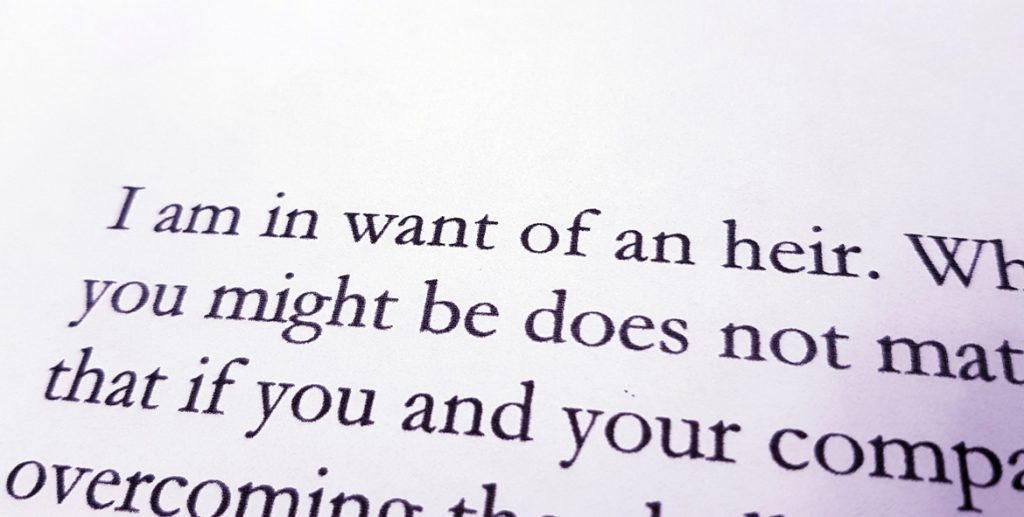 The letter contained the introduction to the room, and although Bob promised that the information on the letter wouldn't be needed, of course I took it with me as we entered Sir Henry's study.
This room really shone in its theming – it's seriously movie quality. Panels of wooden cupboards, all with tantalising keyholes, gleamed under the lights.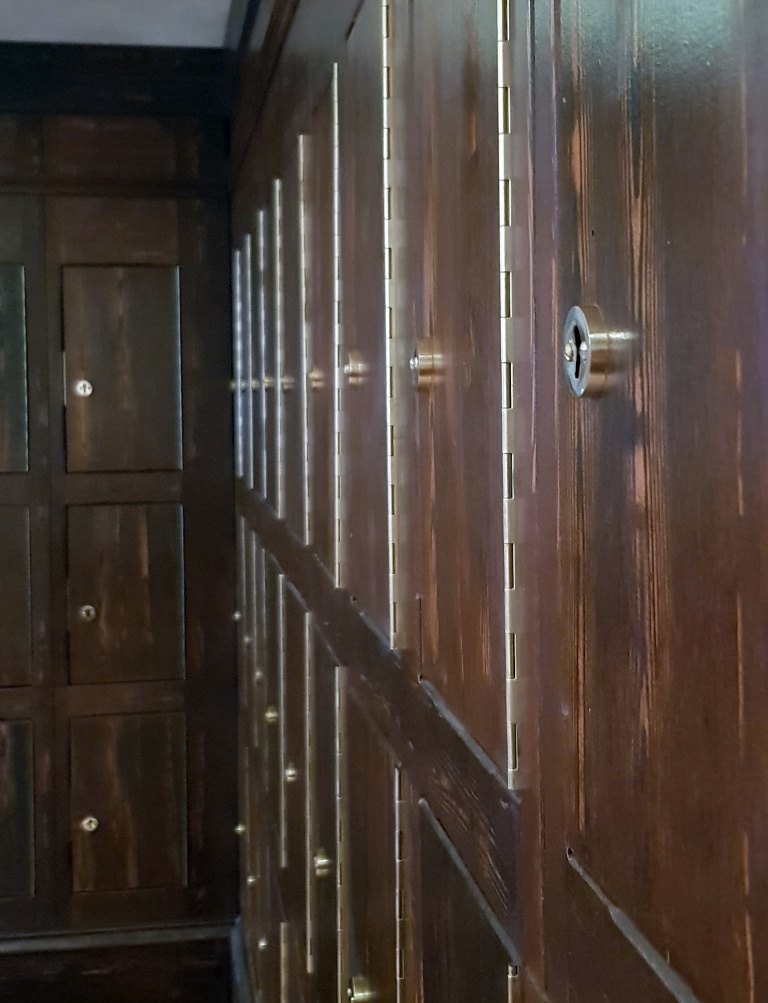 A large structure stood in the middle of the room. Paintings and maps adorned the walls. With relatively few knick-knacks, the room seemed almost too empty to contain a puzzle.
On the downside, the room isn't ideal for anyone with mobility issues. There is a certain amount of clambering around needed (not a problem for me but my dad's knees suffered a little), and unfortunately that information isn't pre-advertised.
Puzzles
Despite first appearances, this room wasn't a series of trying keys in keyholes. In fact, the variety of puzzles and input methods was impressive to say the least.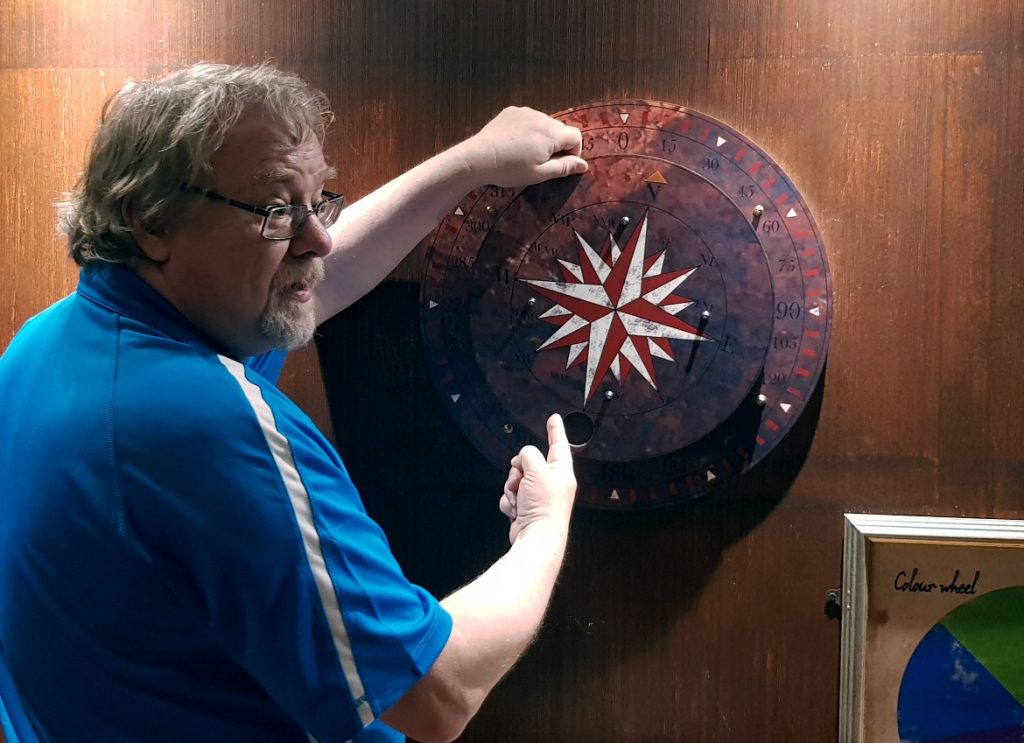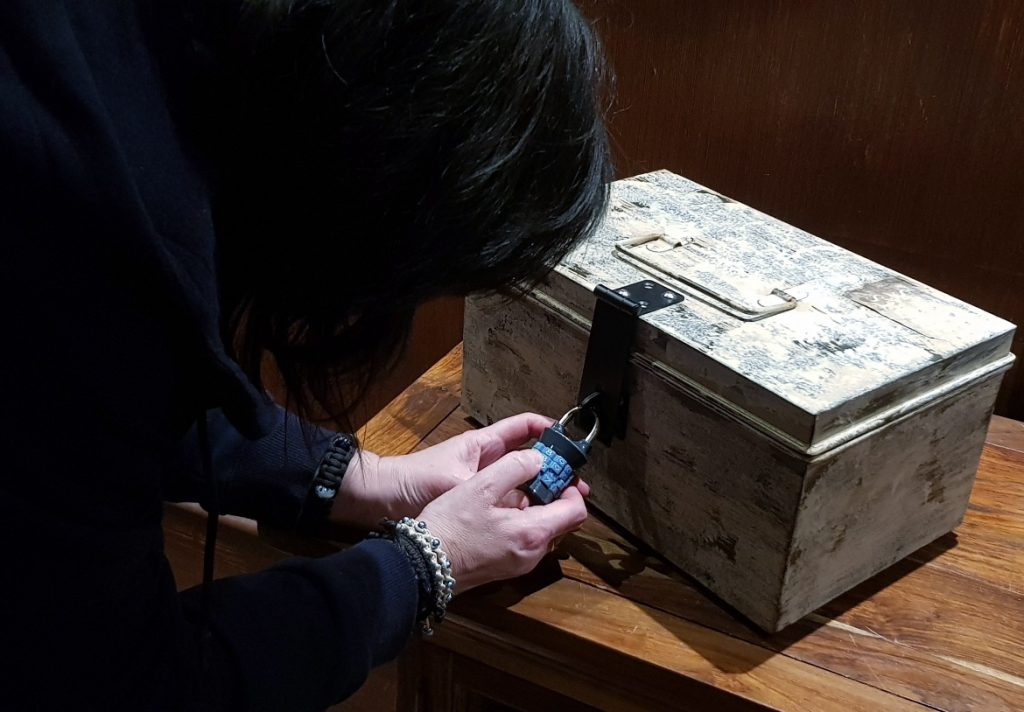 The puzzles struck a good balance in terms of technology level – rather than being super high-tech or a series of simple locks, it relied on more mechanical tricks and features. This has the dual benefits of making the puzzles tangible and also very satisfying.
Despite the room seeming fairly bare when we first entered, an lot of the room contained hints and puzzles in unexpected places. You definitely need to be able to think outside the box to succeed in this room! The room branched quite well, and as a group of four we definitely all had enough to be doing for the majority of the time.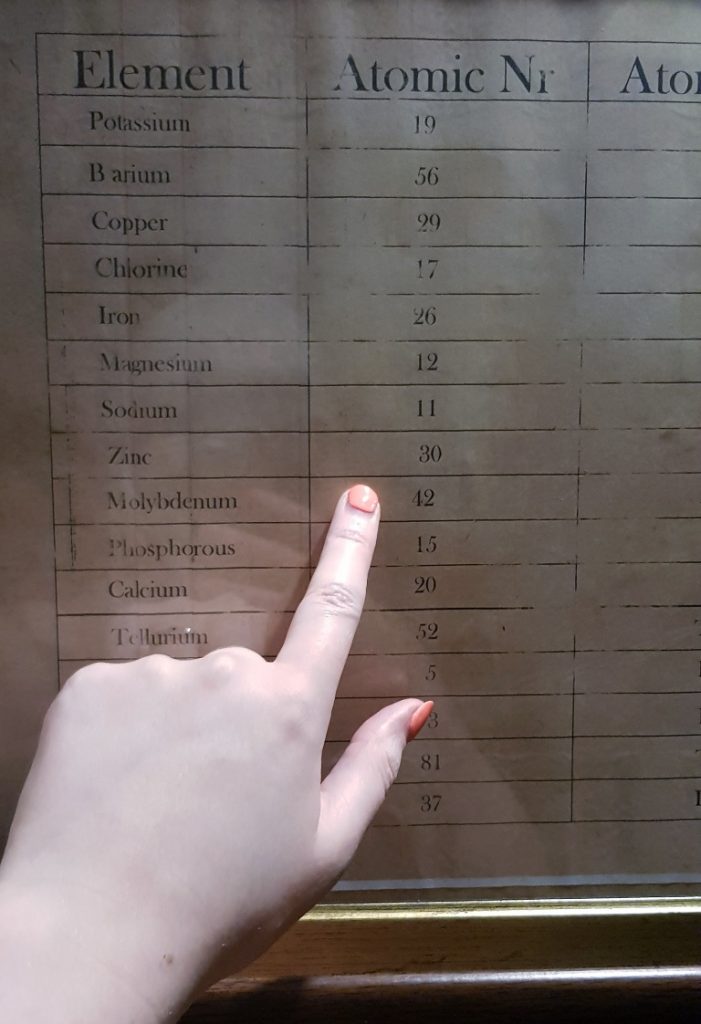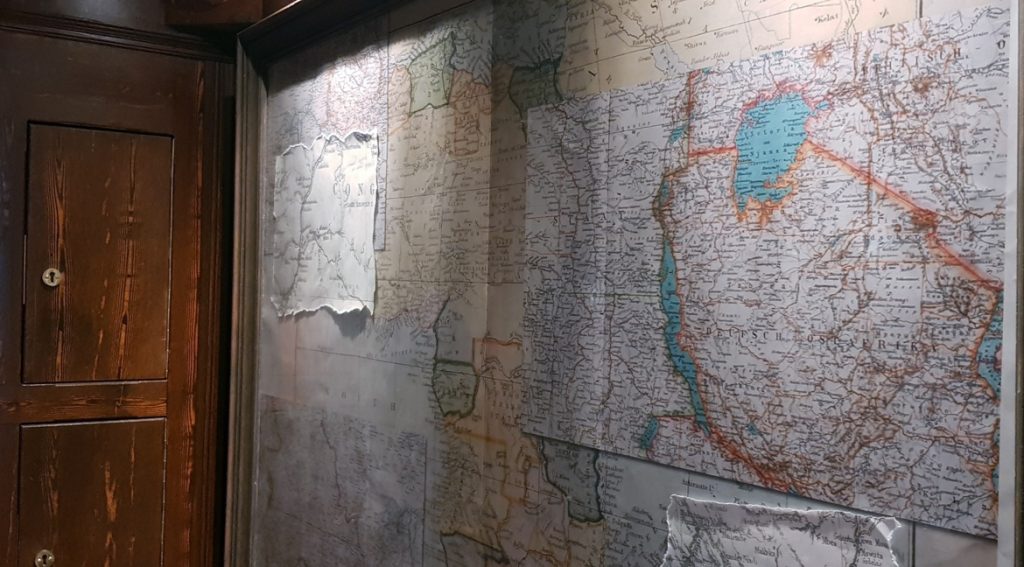 The room included a classic escape room twist done in a totally unexpected way – I won't give away what or how, because the reveal is so worth it.
After we finished the room, we chatted at length with Bob about his background, and we definitely have plans to return to take on his harder room, Lightning in a Bottle, which follows on Sir Henry's story.
Summary
Variety of puzzles combined with top-notch set design – I can definitely see why it's rated top in Leeds!
Theme: 4.5/5 | Puzzles: 5/5 | Difficulty: 3.5/5
Clue system: delivered through a screen
Success: yes, 18:23 remaining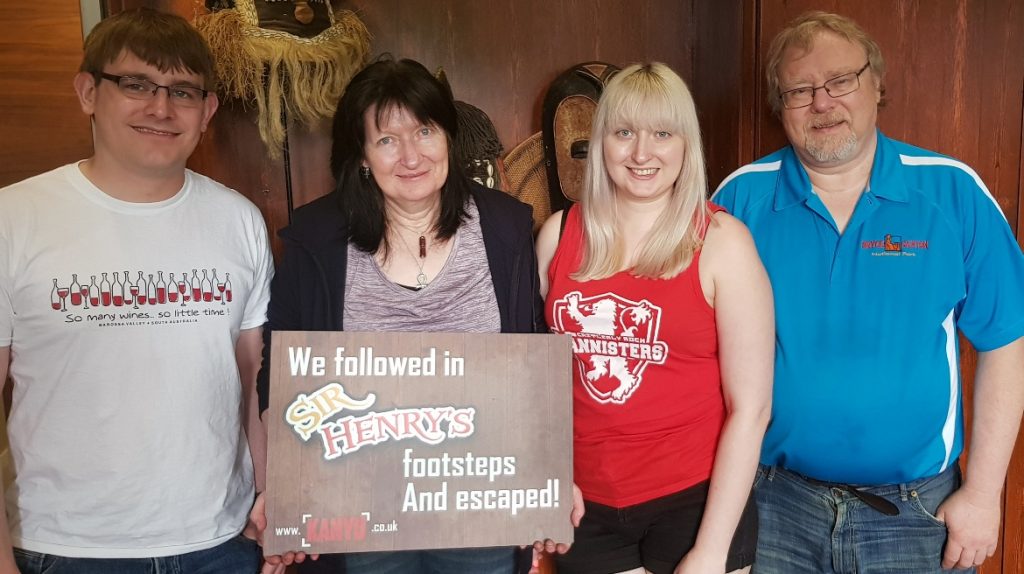 I was invited to try out the "best escape room in Yorkshire" free of charge, but all opinions of clue-solving are my own. Here's my full disclaimer.