Honestly, I've never really "got" Manchester. I'm not sure about where places like Northern Quarter and Spinningfields are. I don't like trams thanks to an negative experience a few years ago. And while I have a few friends in the area, most of them live out in the suburbs, turning the one-hour train journey into more of a trek.
But when Hotels.com suggested I spend some time over there getting to know the place a bit better, I decided to take them up on the offer. Leeds is close enough that I can day-trip it rather than staying in their serviced apartments in Manchester, and I figured that this would give me a chance to check out a few of the geeky highlights there, including an escape room I've had on my to-do list for a while.
Northern Quarter
We arrived into Manchester Victoria around lunchtime.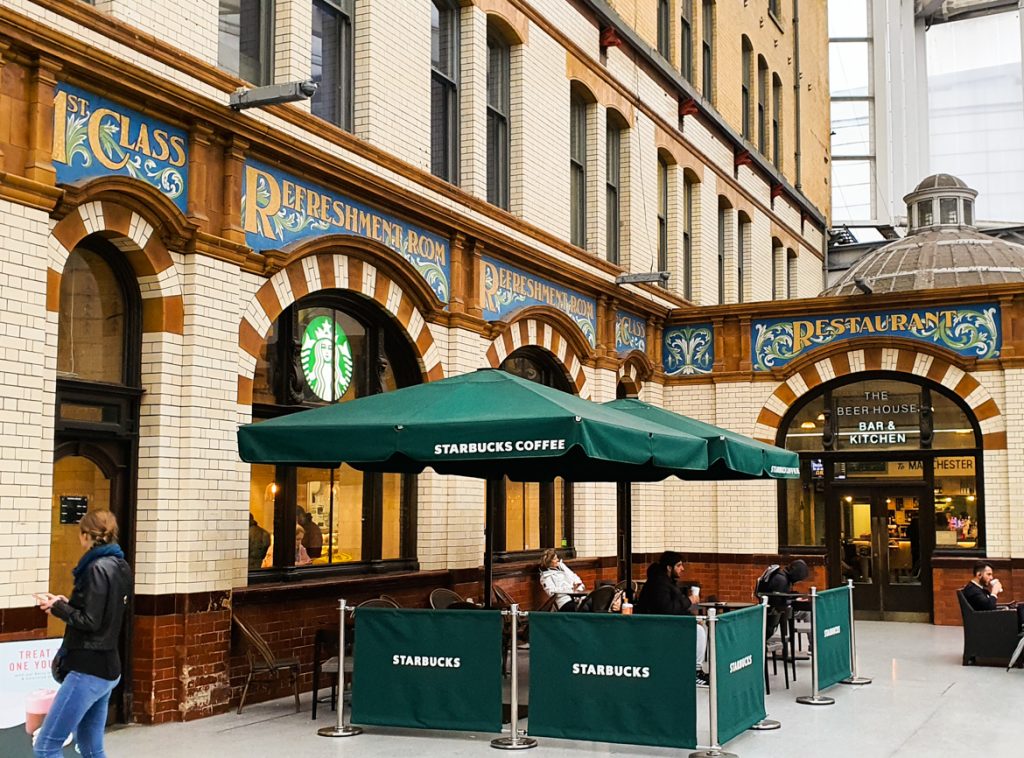 My research had lit upon a few likely destinations that all seemed to be within the Northern Quarter, which coincidentally is right next to Victoria, as it turns out.
I must have been to Manchester a dozen times at least, but for some reason the city looked different to me on this visit.
Maybe it was the fact I'd been sent to explore it, rather than heading straight to an event or to meet someone. But as we wandered through the Printworks and along the High Street, walking past aged buildings, used book shops and more than one escape room, I started to see why people like this place.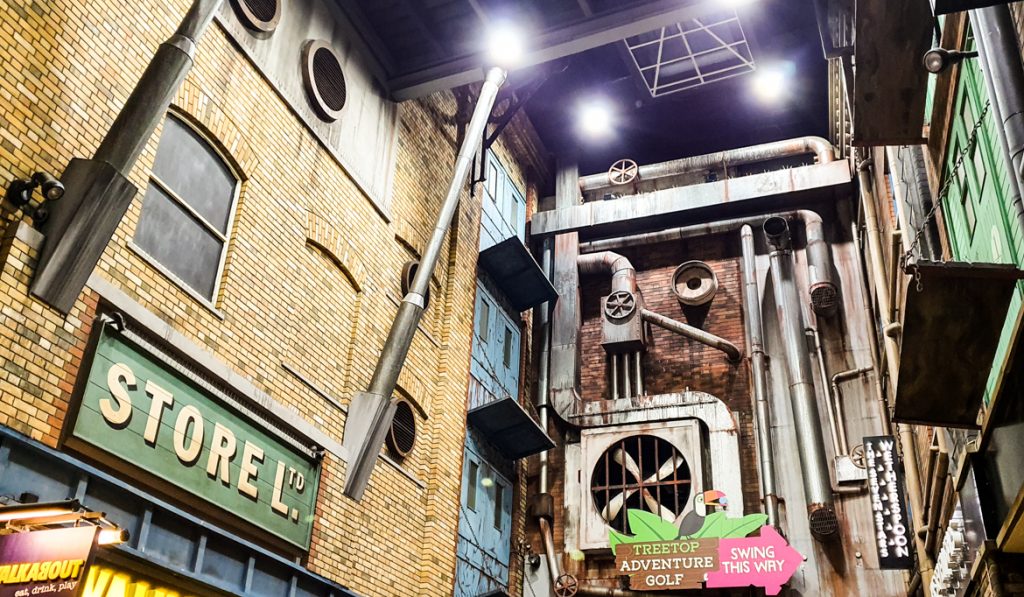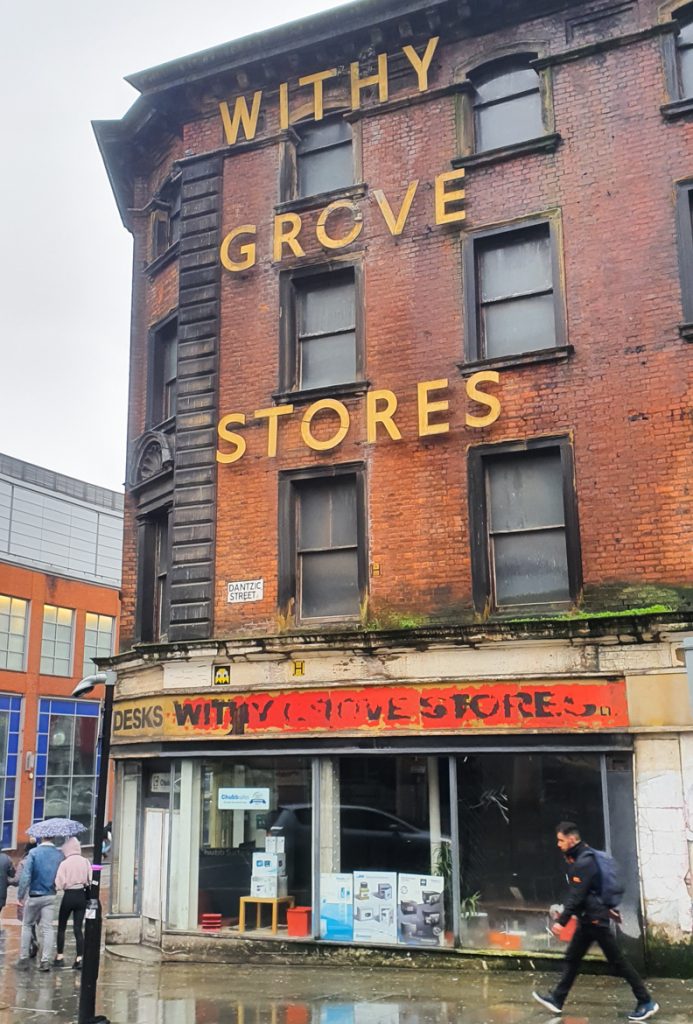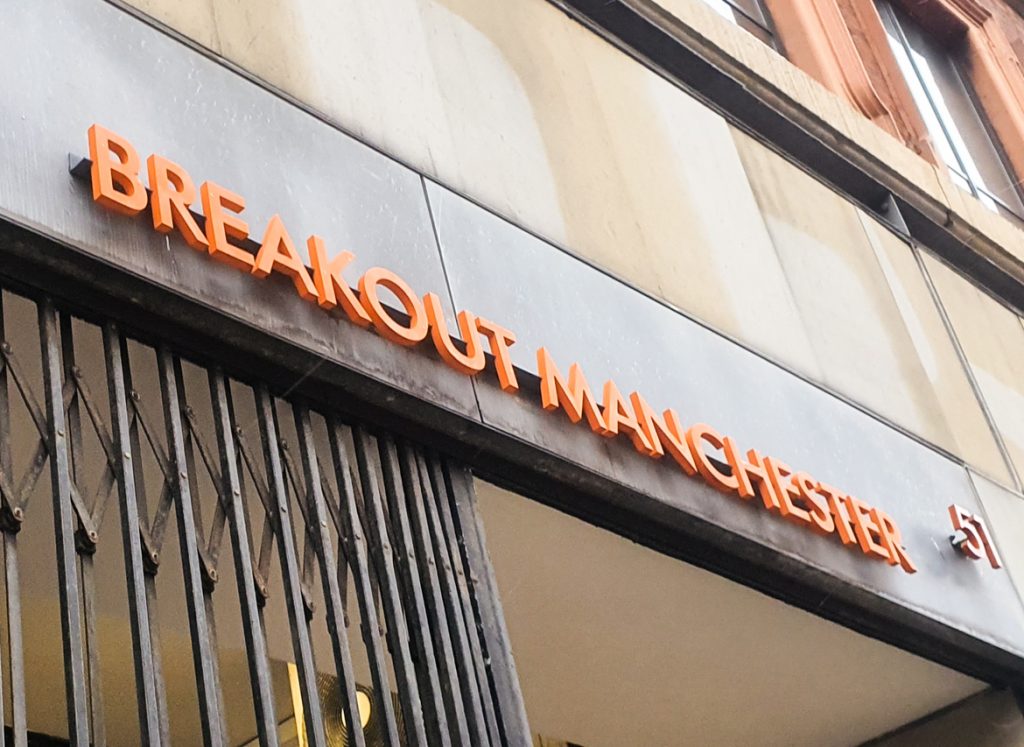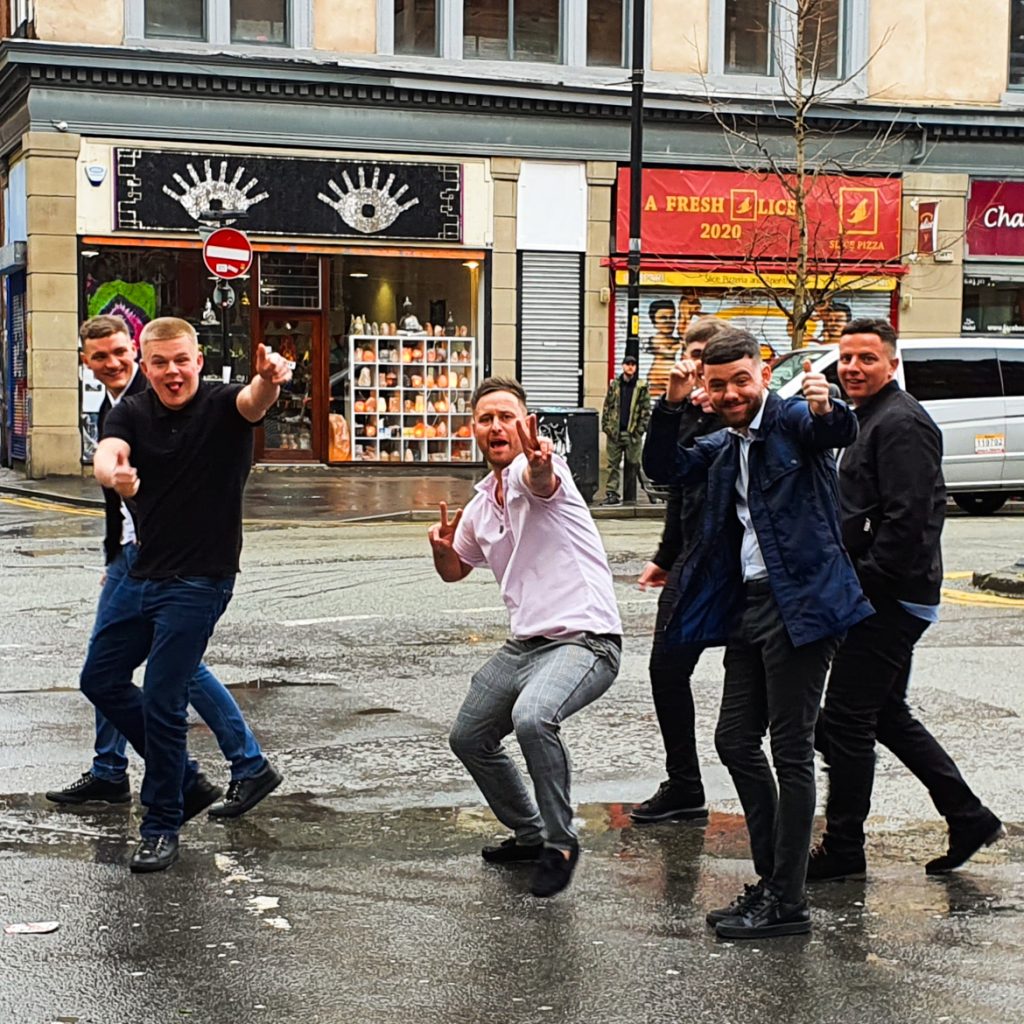 It's pretty funky; it has character.
Affleck's
Seeking shelter from Storm Dennis, we headed indoors to somewhere my research had turned up: Affleck's. This indie market is based inside a former department centre, and it's a bit of a warren.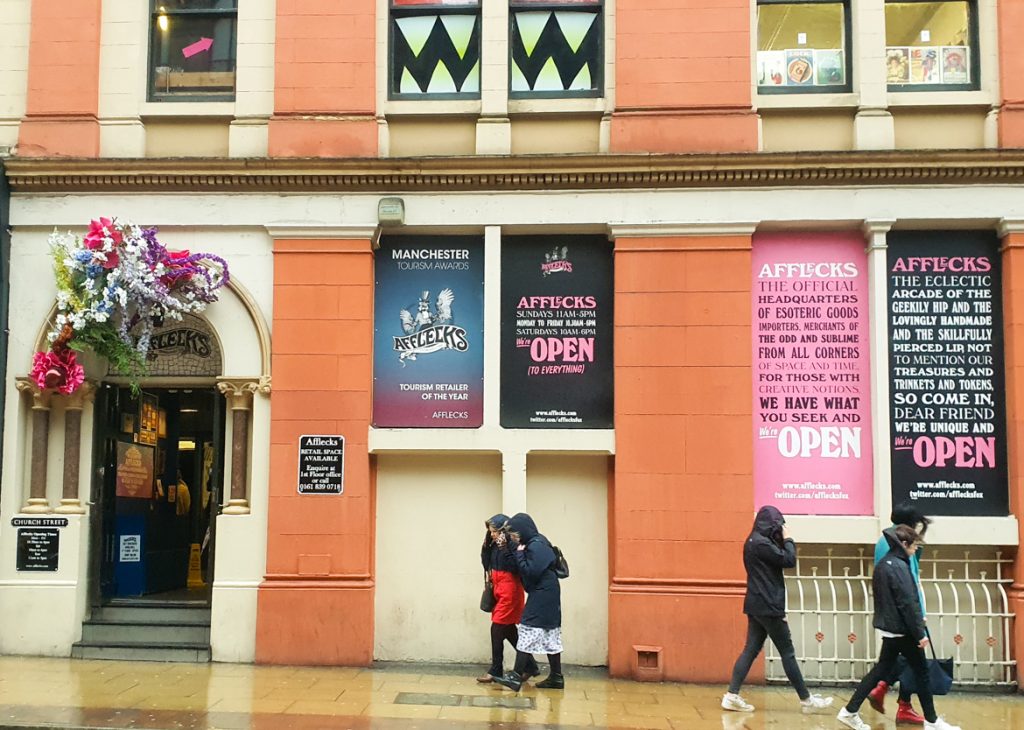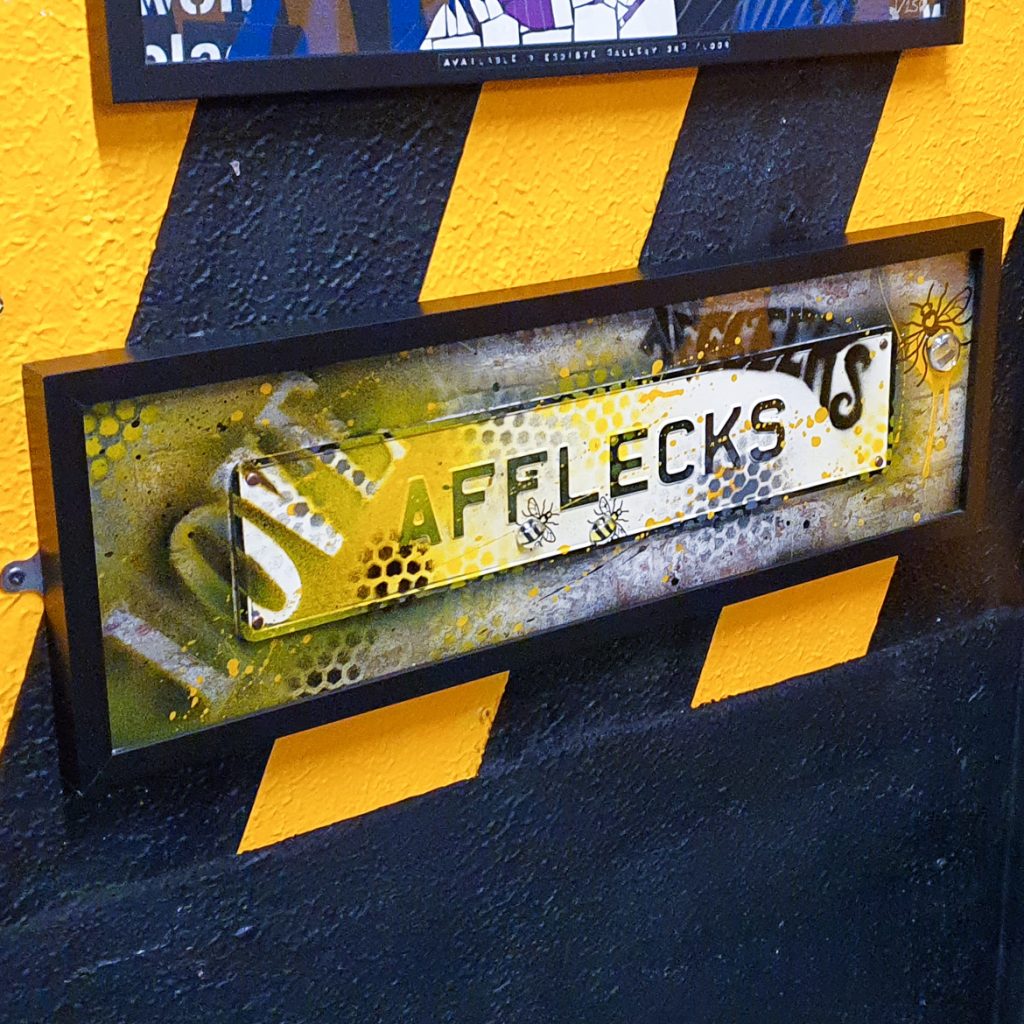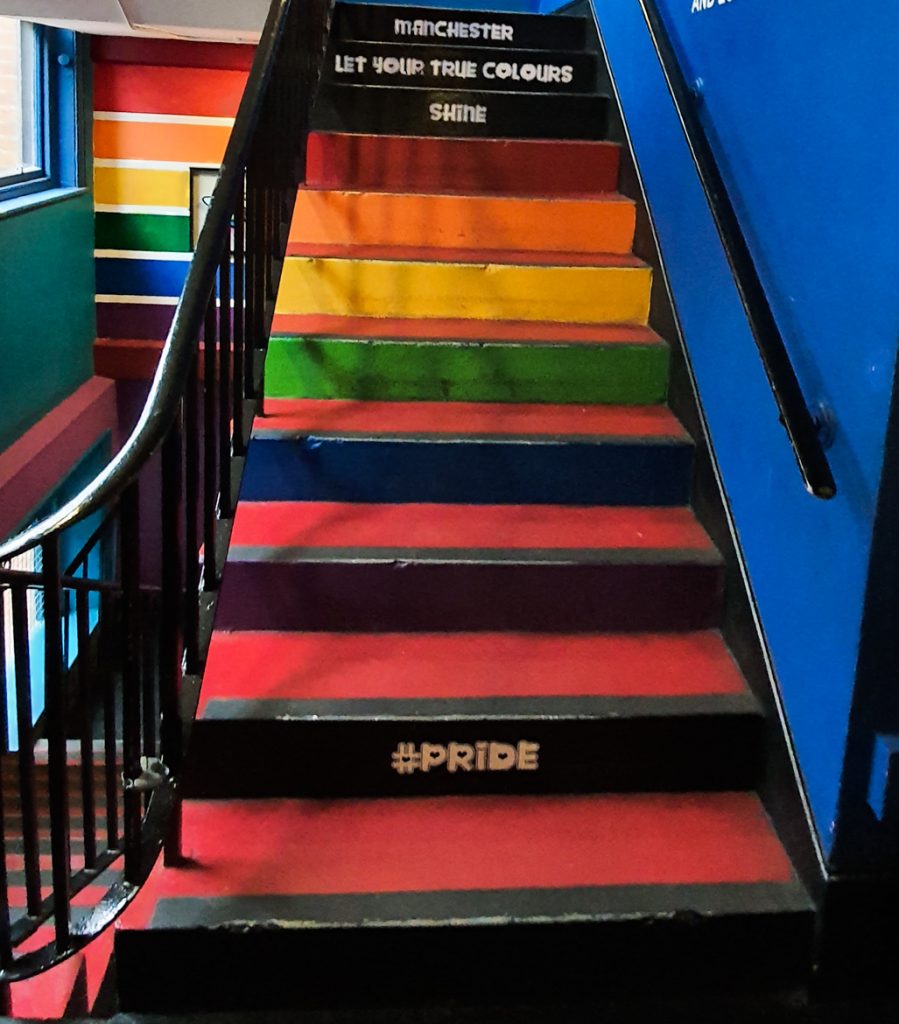 It actually reminded me a lot of Camden Market down in London, one of my favourite hangouts as a fairly alt teen. Nowadays I'm quite a bit more mainstream in my fashions, though it was fun to browse through the stands and I managed to pick up some eyeliner.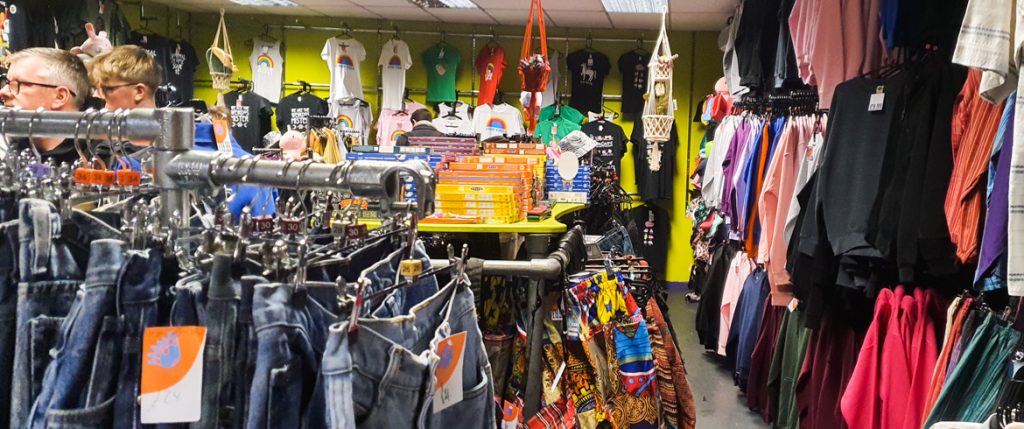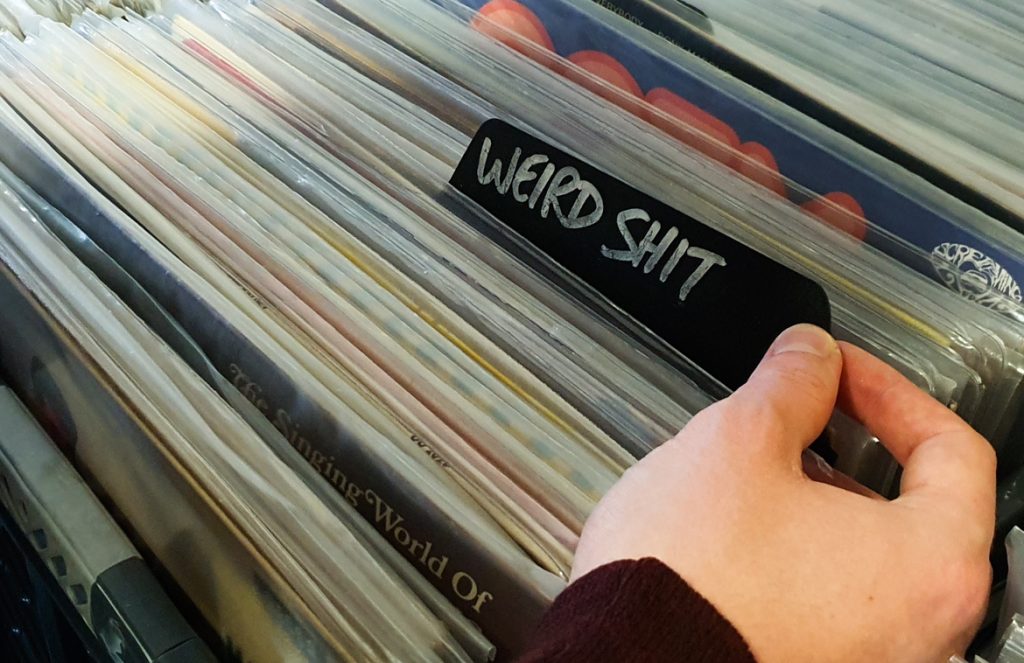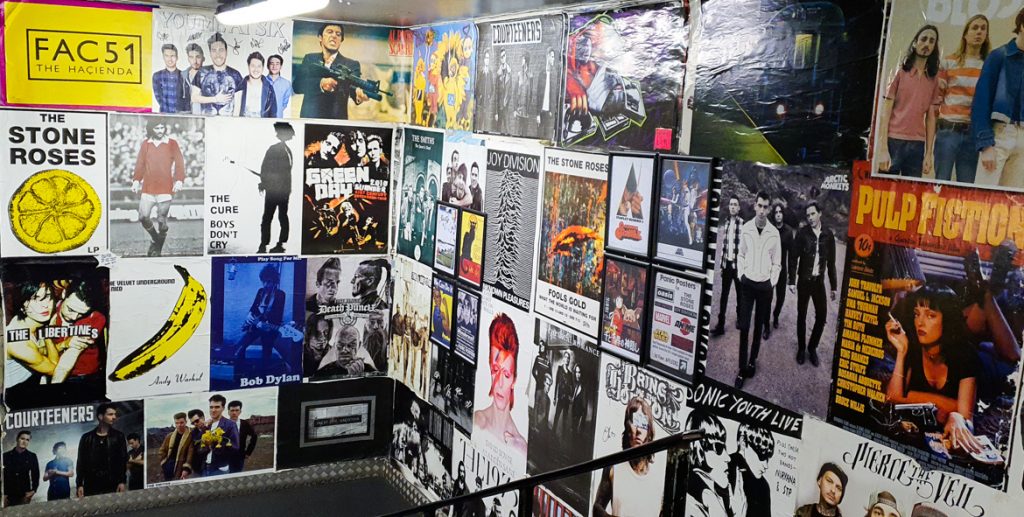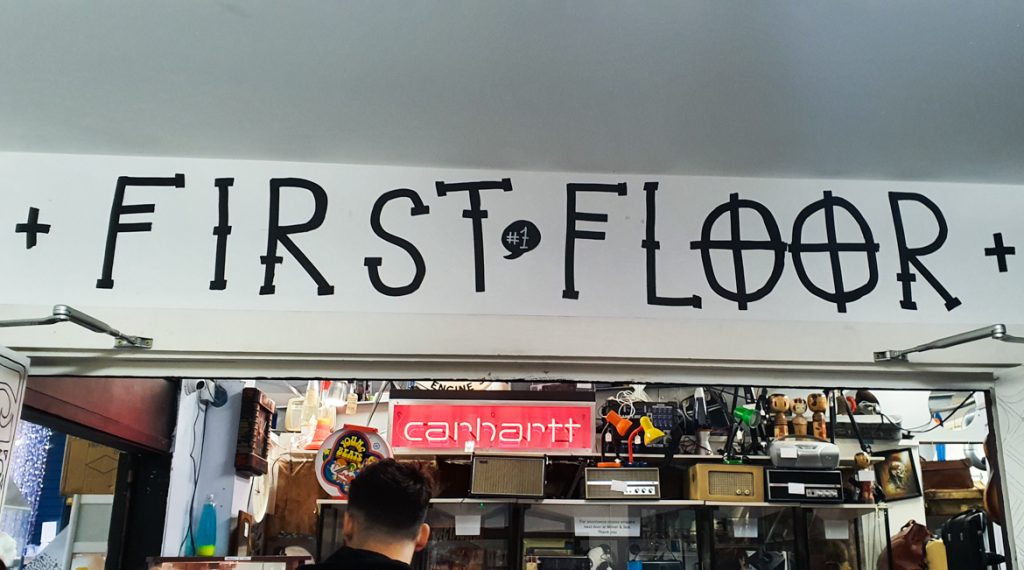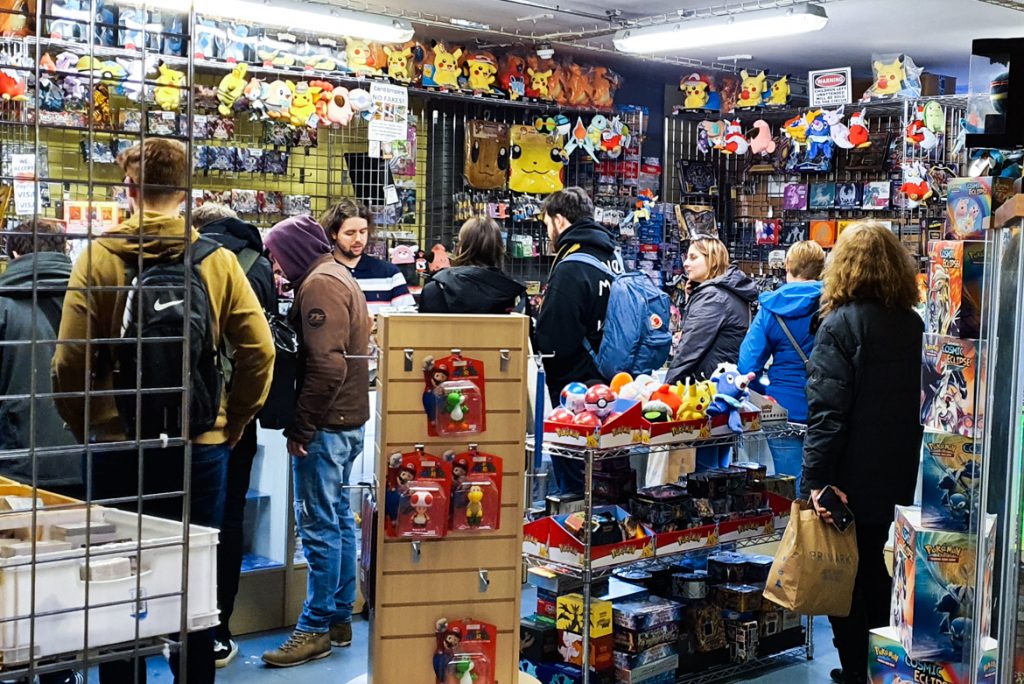 And there were TONS of nerdy memorabilia! From Star Trek to Pokemon, and likely a bunch more niche fandoms that I'm not aware of too. I spent a little while debating a Marauder's Map purse, but decided against it in the end. And I resisted getting any Doctor Who figurines – although I couldn't resist getting a snap with the TARDIS!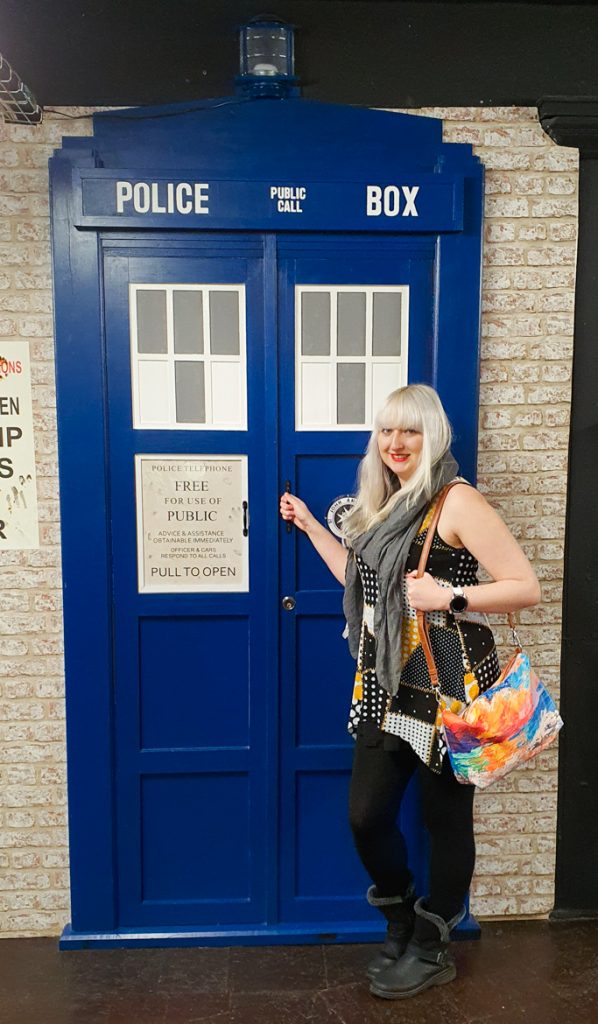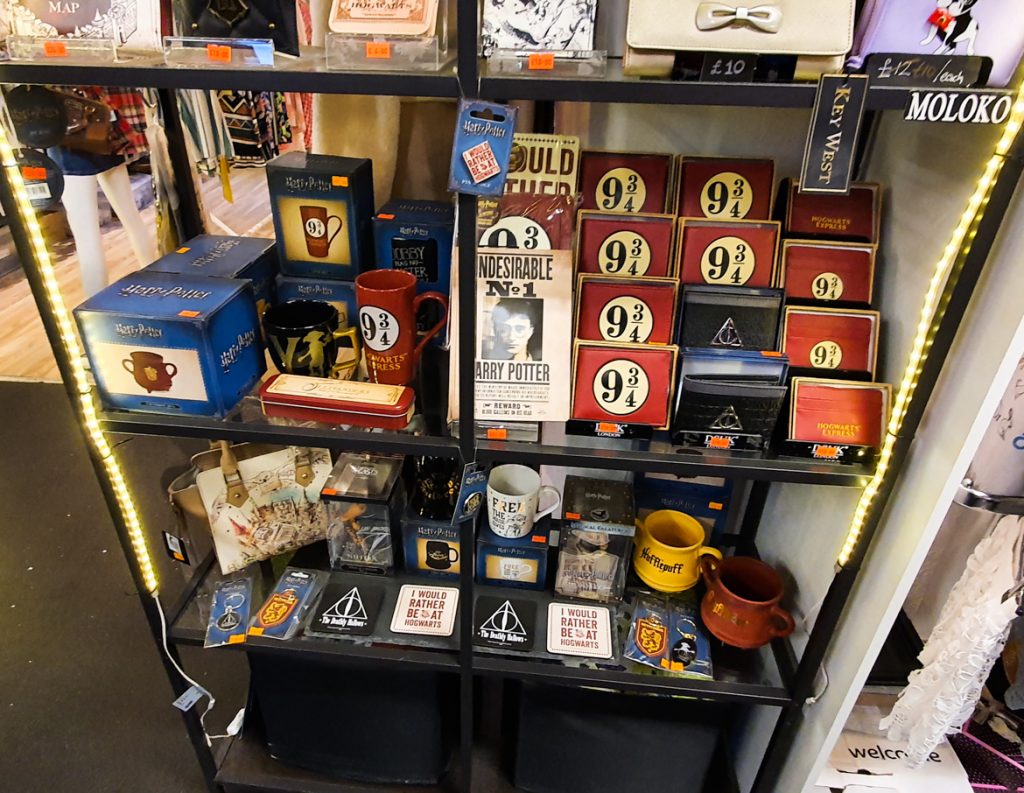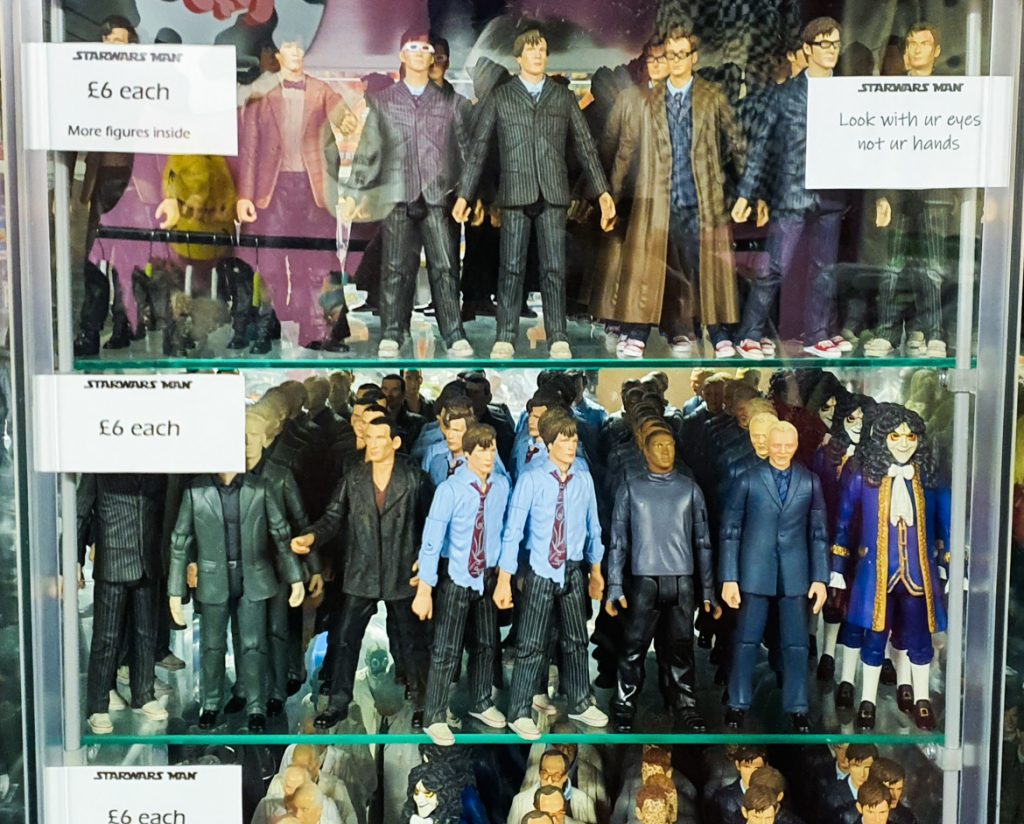 We also stopped by the Urban Grind Cafe up on the top floor for some overdue lunch. We wolfed down their paninis and Tim had a one-person pot of tea that could have served a family.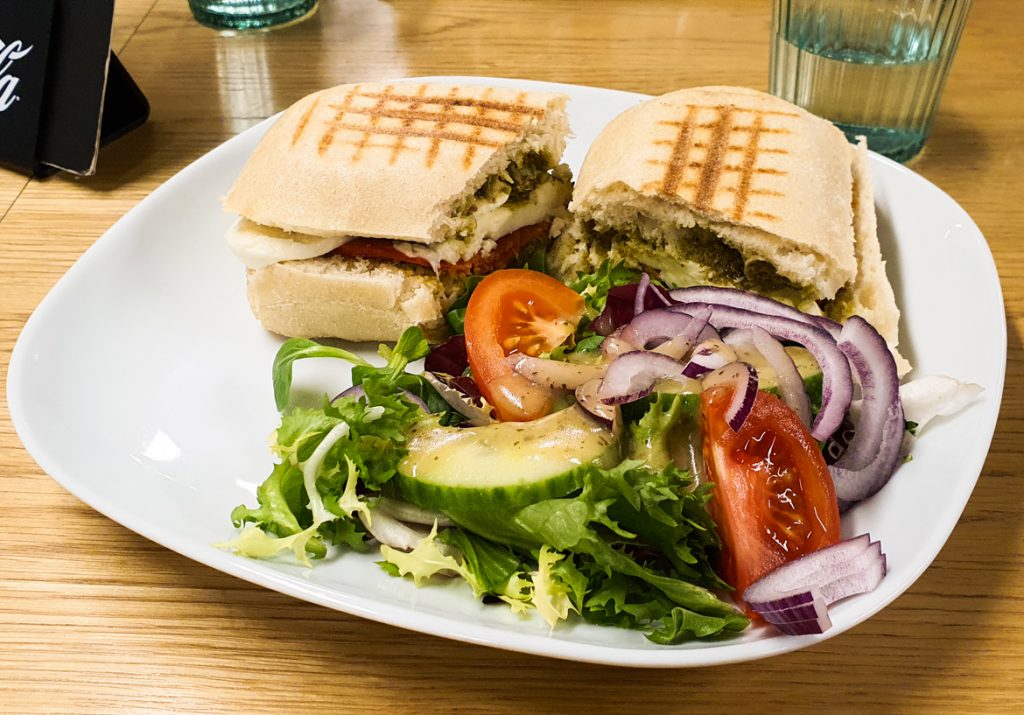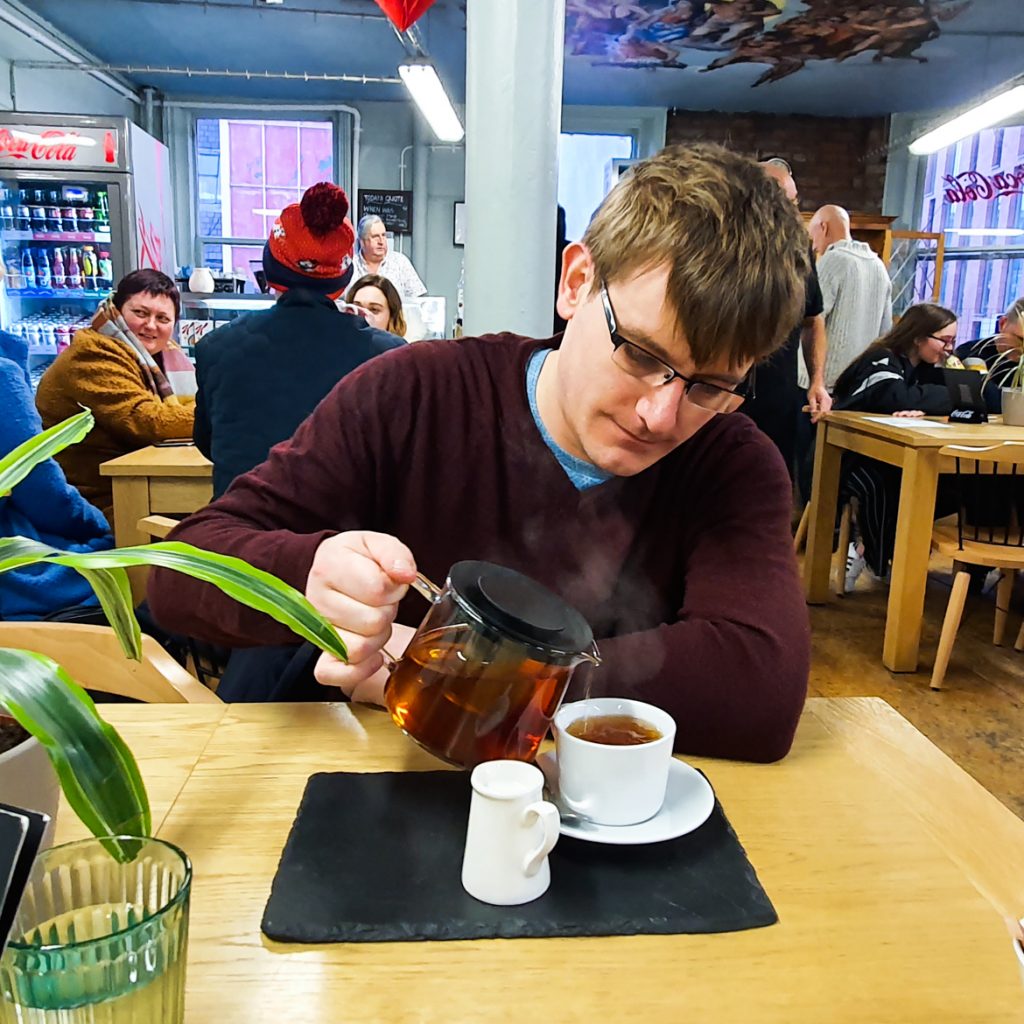 Travelling Man and FanBoy 3
Earlier we had messaged some friends, Matt and Becky, to see if they fancied meeting us for a couple of board games at geek cafe FanBoy 3. While they were making their way in, we stopped by Travelling Man, a board game store which also has a Leeds branch that definitely sees a lot of custom from us. There we spotted quite a few games we are hoping to pick up soon, including sequels to Spyfall and the range of Unlock and Exit games. The main one we were tempted by was Return to the Path to Carcosa, the next installment in the Arkham Horror LCG.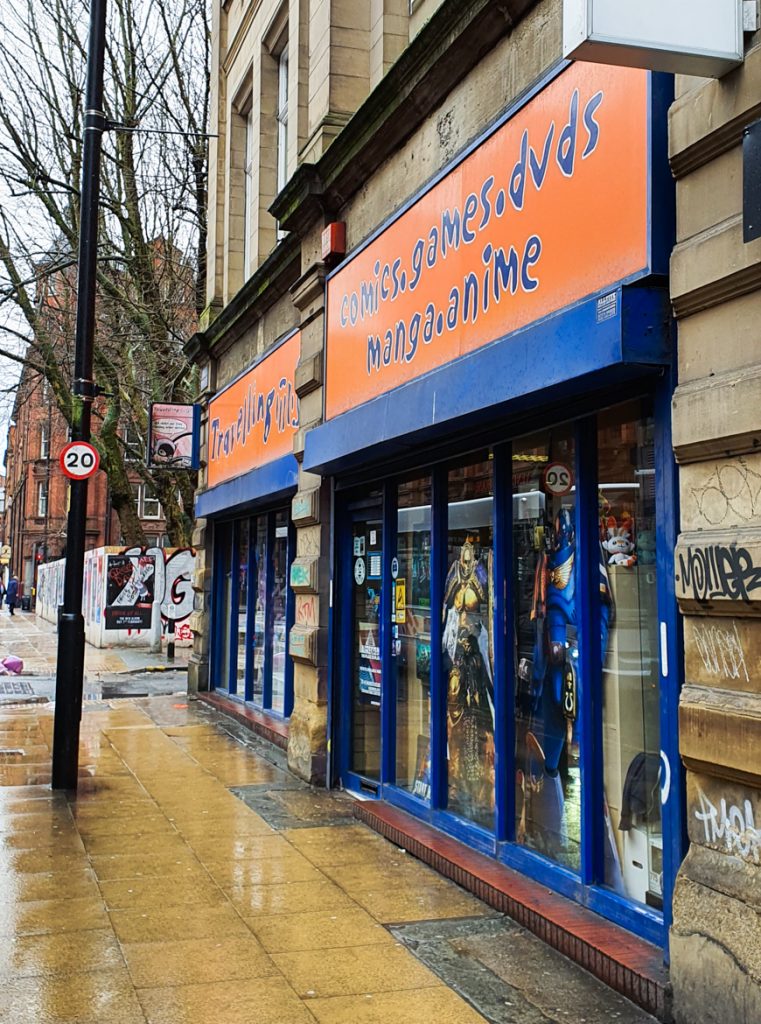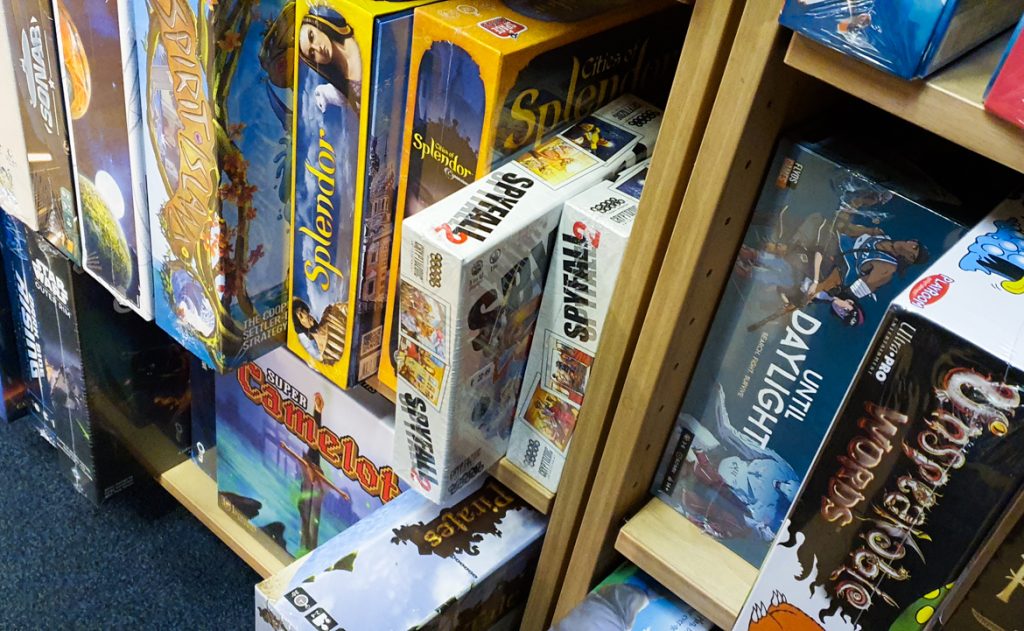 But we resisted, and headed forth to our next destination.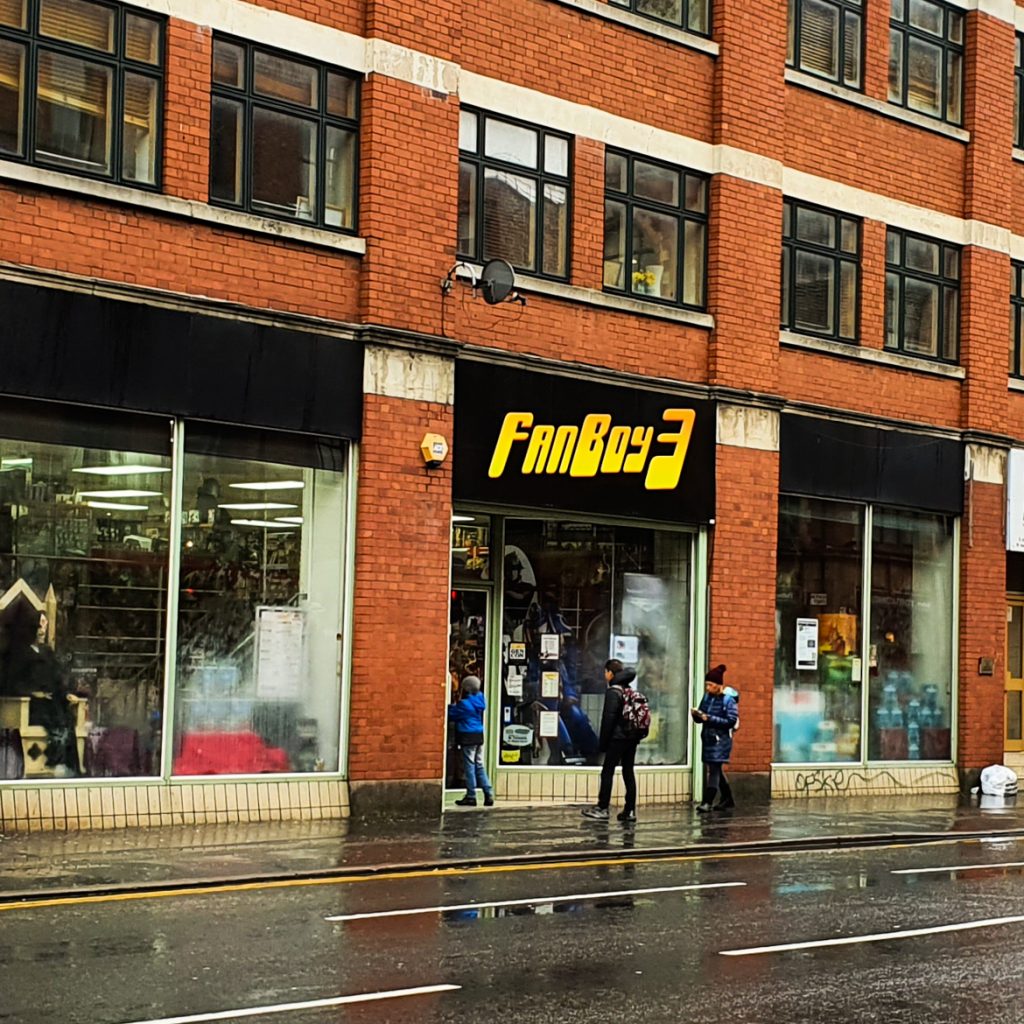 FanBoy 3, on Hilton Street, was noisy and bustling as soon as we stepped through the door. At first I thought there wouldn't be space for us, but that was before I realised there was a massive downstairs area where, despite several heated tournaments taking place, we managed to nab a table.
For £3 each, we had access to their entire board game library, which had to contain several hundred games.
We weren't sure how long it would be until our friends turned up, so we decided to play a game we were familiar with: Ascension. This deckbuilding game has echoes of Magic The Gathering in terms of theme, though rather than being a trading card game, it's all contained within one box (or multiple, if you get the optional expansions).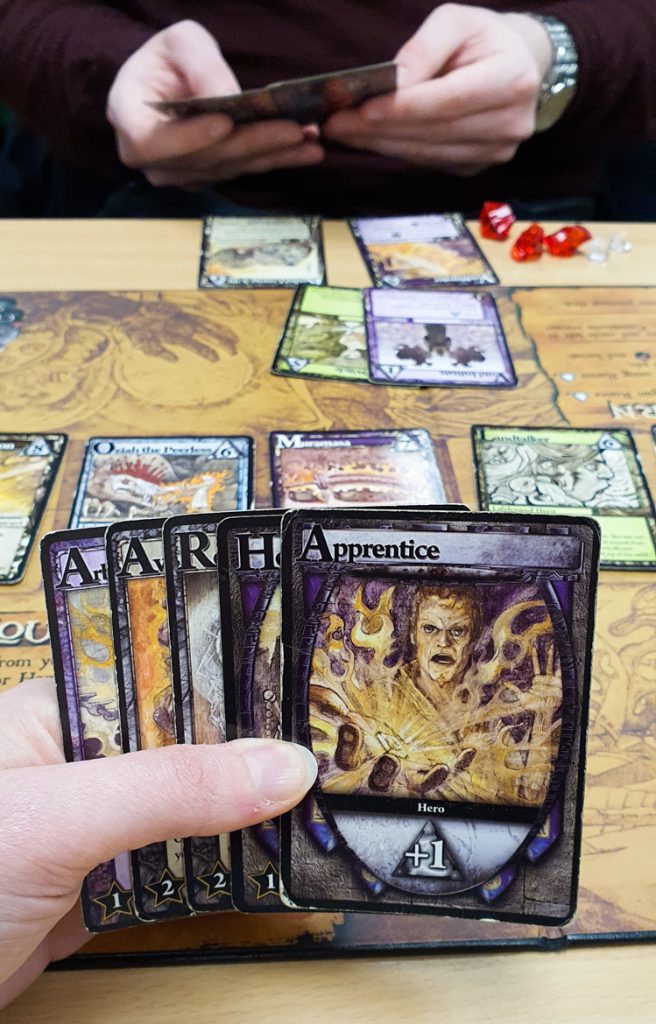 We whizzed through a couple of runs, and then Becky and Matt arrived! It turned out they actually owned the game but had never gotten properly into it, so we played another round to show them the ropes. I managed to scrape a victory, and then it was time to head out into the storm.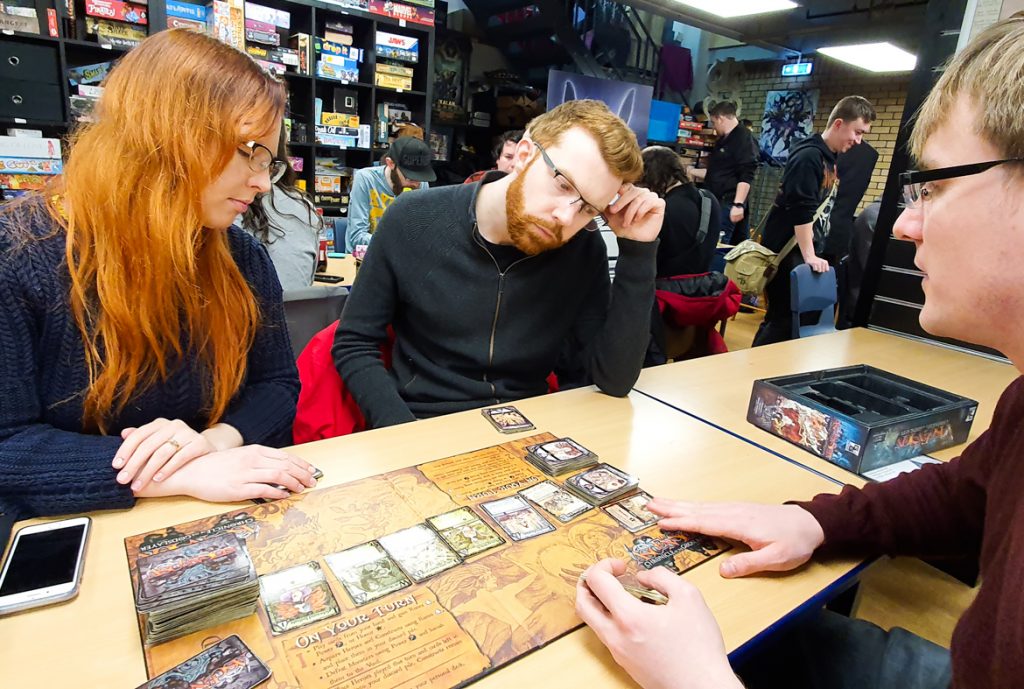 Unfortunately, I was feeling sleepy, but a pitstop over the road at Ezra & Gil was exactly what I needed to perk me up. One espresso macchiato to go…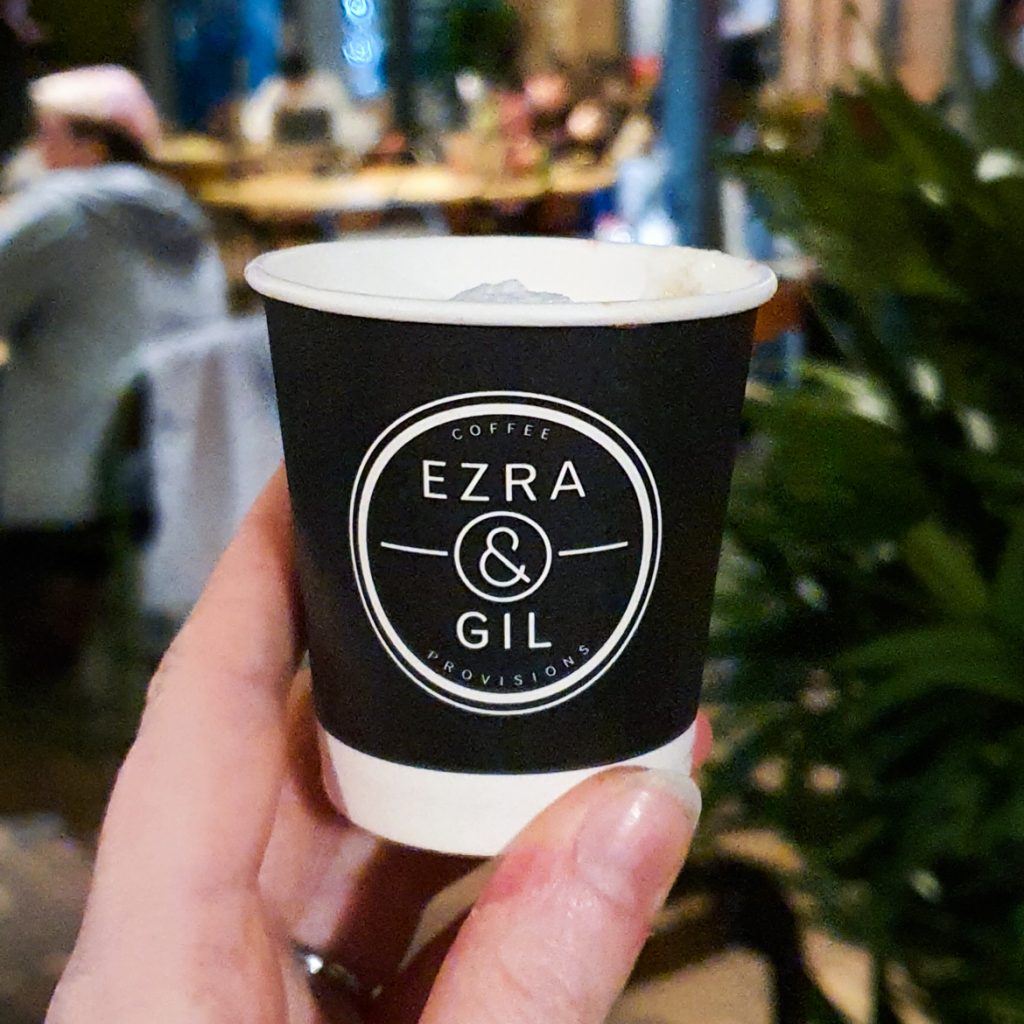 Lucardo Escape Room
Our next stop was Lucardo Escape Room. The full review is available here, but let's just say that I heard excellent things about their rooms and they didn't disappoint! Our games master, "Magic Mike" was full of energy, and we managed to crack the Gem Runner room in just under 50 minutes.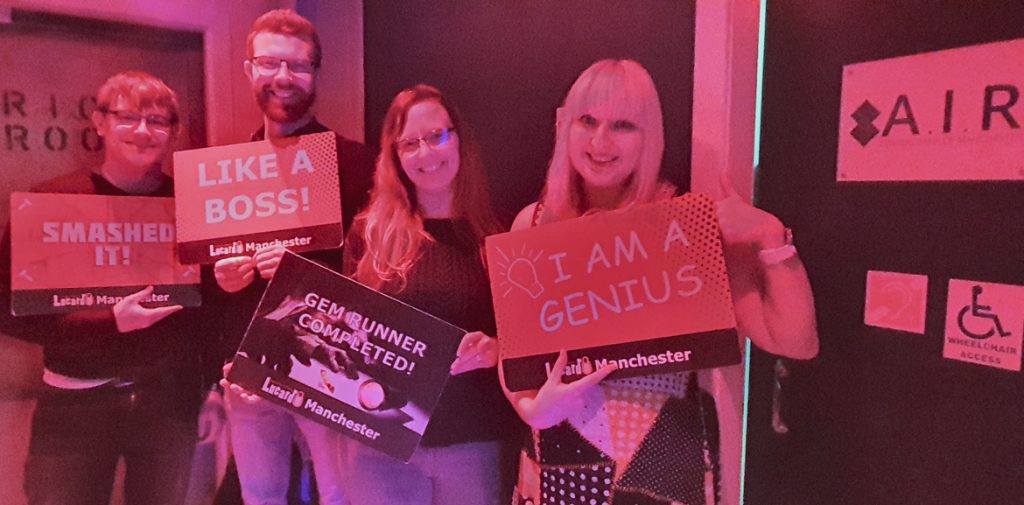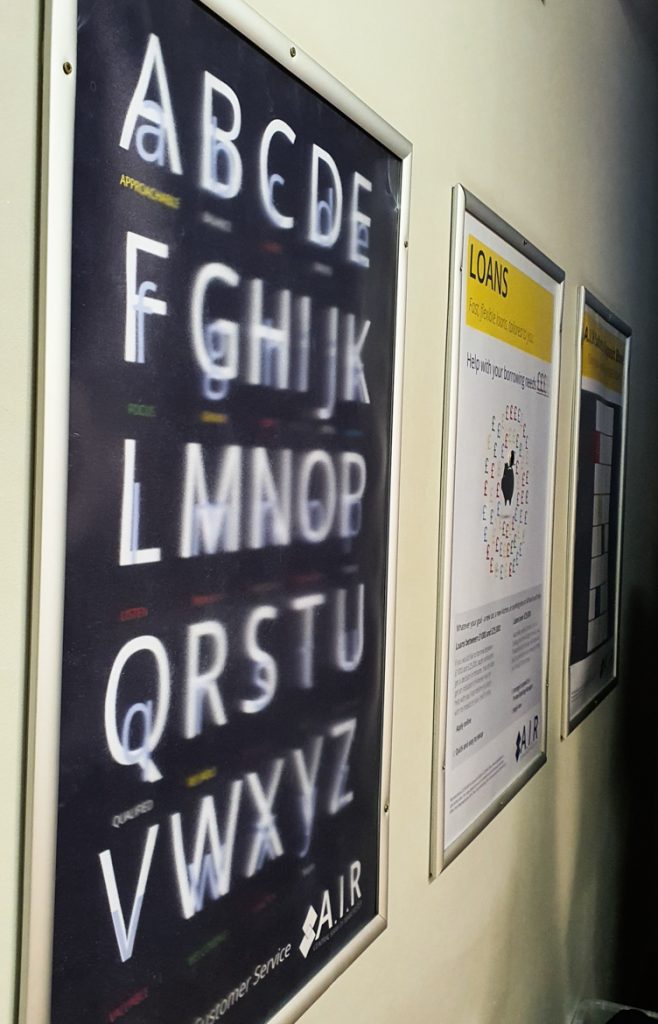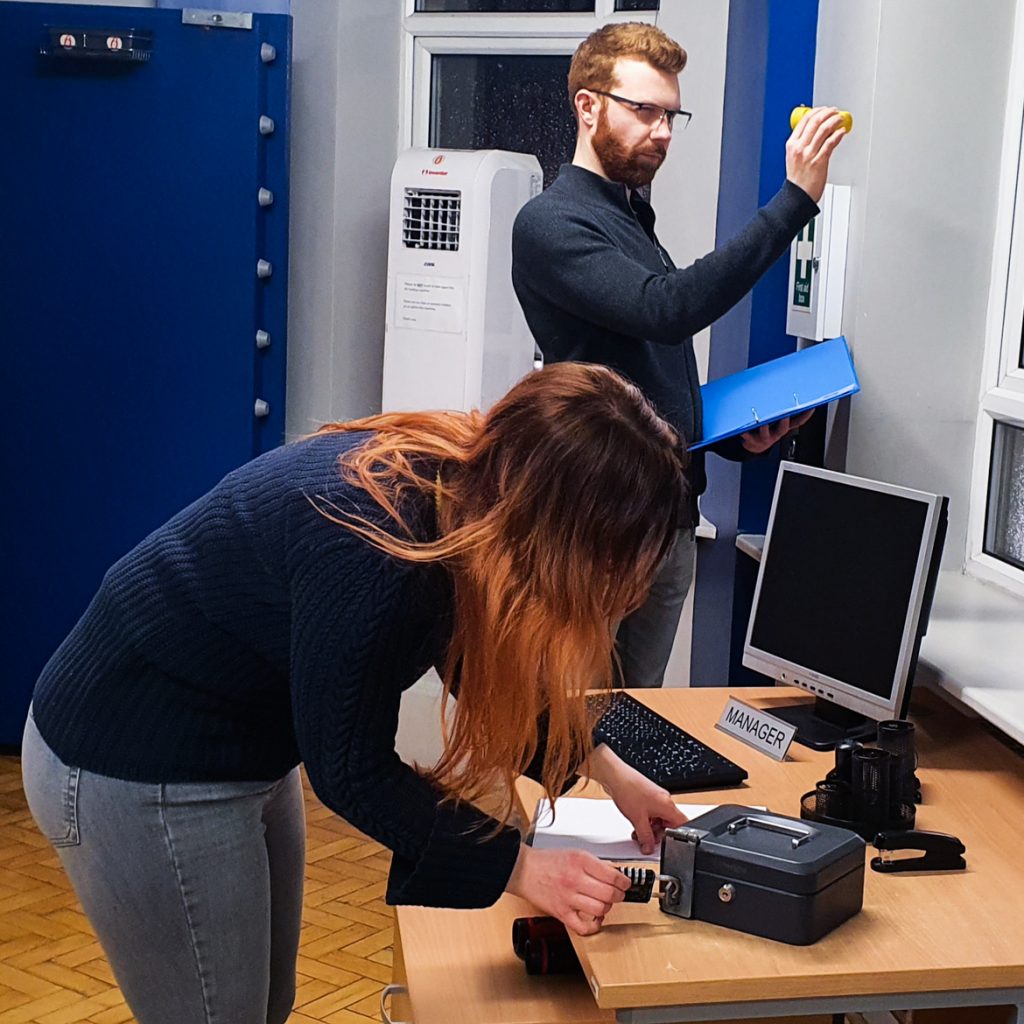 It was our first time escaping with Matt and Becky, our first time doing an escape room in Manchester, and our first time doing one at Lucardo. Hopefully there'll be repeats of all three!
Luck Lust Liquor & Burn
We said farewell to Becky and Matt, and headed to our final stop – dinner! I'd been to Luck Lust Liquor & Burn for a Christmas do previously, and couldn't resist bringing Tim along to try their tasty tacos and tequila! Well, we went for burritos not tacos, and Tim had a beer, but I still got my cherry and hibiscus margarita!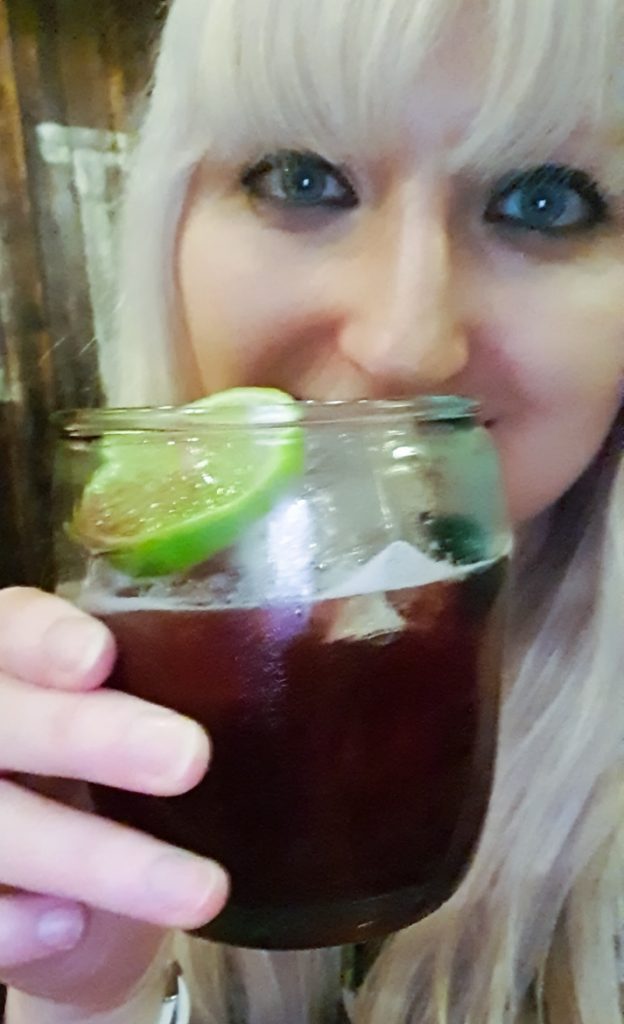 Tim chose the Sin City, a beef and chorizo masterpiece, while I went for the Big Easy which featured a quesadilla rather than an ordinary tortilla as the wrap. Okay, so they may not be the most photogenic food but they were damn tasty.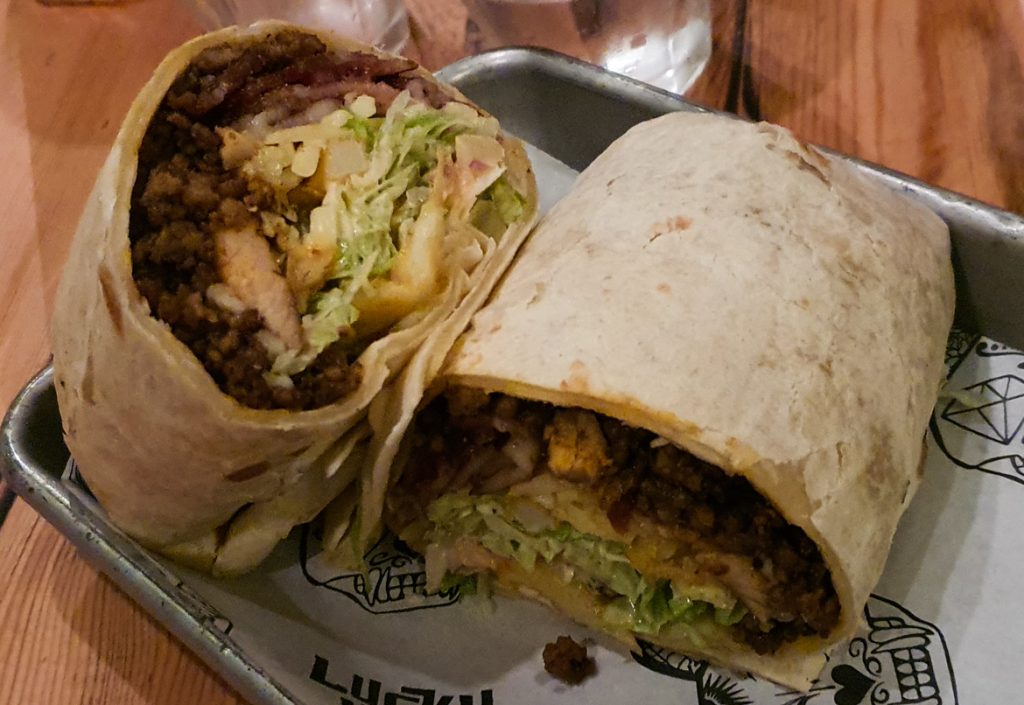 Rather than splitting the guac to start, we followed the menu's advice and left room for churros. This was an excellent decision.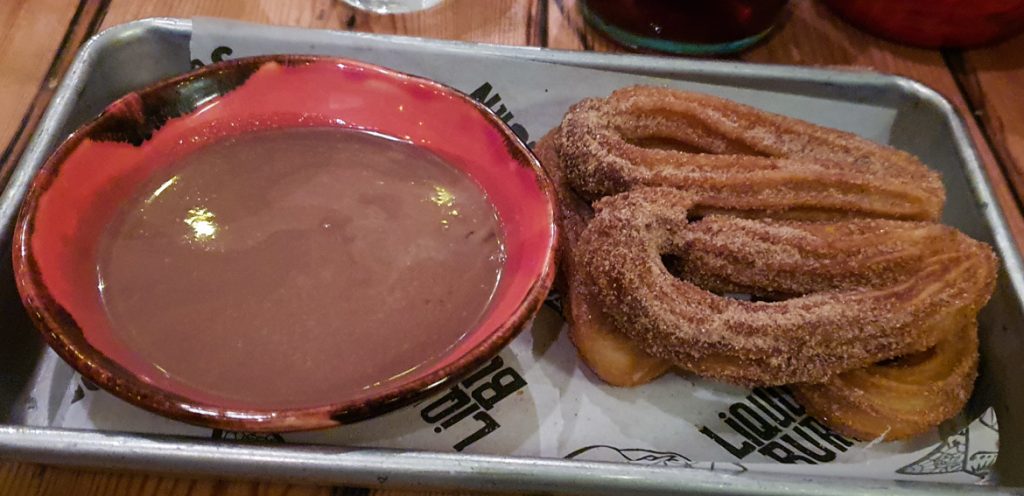 Finally, we headed out into the rain again. We had considered stopping by Bar 21 for a post-dinner drink, but we decided not to chance it with the storm, and headed back to Victoria – a six-minute walk – to jump on a train back to Leeds.
Thoughts on Manchester
Honestly? I'll be back. Previously my visits to Manchester have been very functional – go to this place, see this person, play this megagame. But my favourite part of the day was actually the first bit, where we were wandering towards our first destination and taking in the kooky atmosphere of the Northern Quarter.
That's not to say I won't be back at FanBoy 3 or Lucardo though – I definitely will!
The spending money was gifted by Hotels.com, but all views on quirky shops and geeky hangouts are my own. Here's my full disclaimer.