It's Advent Calendar Month!
But before I get too carried away thinking about Christmas, let's take a look at what November had in store for me…
What BeckyBecky Did
November was my first full month at my new job! I started off part time while I wound down my self-employed client work, and now I'm full time and loving it. I'm not going to be talking tons about work on here though – just anything particularly awesome.
One thing I have found with working in an office full time is how much time it takes up! I'm very used to flipping and changing my work patterns, sometimes working evenings, sometimes spending an afternoon blogging if that was what I felt like. And on top of full-time hours, my commute each way is at least half an hour by bus. It really saps into my free time so I feel like I'm not getting nearly as much done as I used to.
On the other hand, having colleagues is amazing <3
@LCH_OD team wish our lovely colleague @juliethornton71 best wishes on her #OD journey @LeedsandYorkPFT @LCHNHSTrust @AngelaEarnshaw1 @johnwalsh88 @JonathanLace1 pic.twitter.com/XBMzK1JSNK

— Steve Keyes (@StevoKeyes) 1 December 2017
But I'm still finding some time for fun stuff! At the start of November I headed over to Manchester for a Photography Masterclass with Manfrotto. I learned so much cool stuff, including how to properly light my shots, how bloggers really manage their super nice flatlays, and what sort of kit I'm dying to get. I walked away with the cutest little Manfrotto tripod too!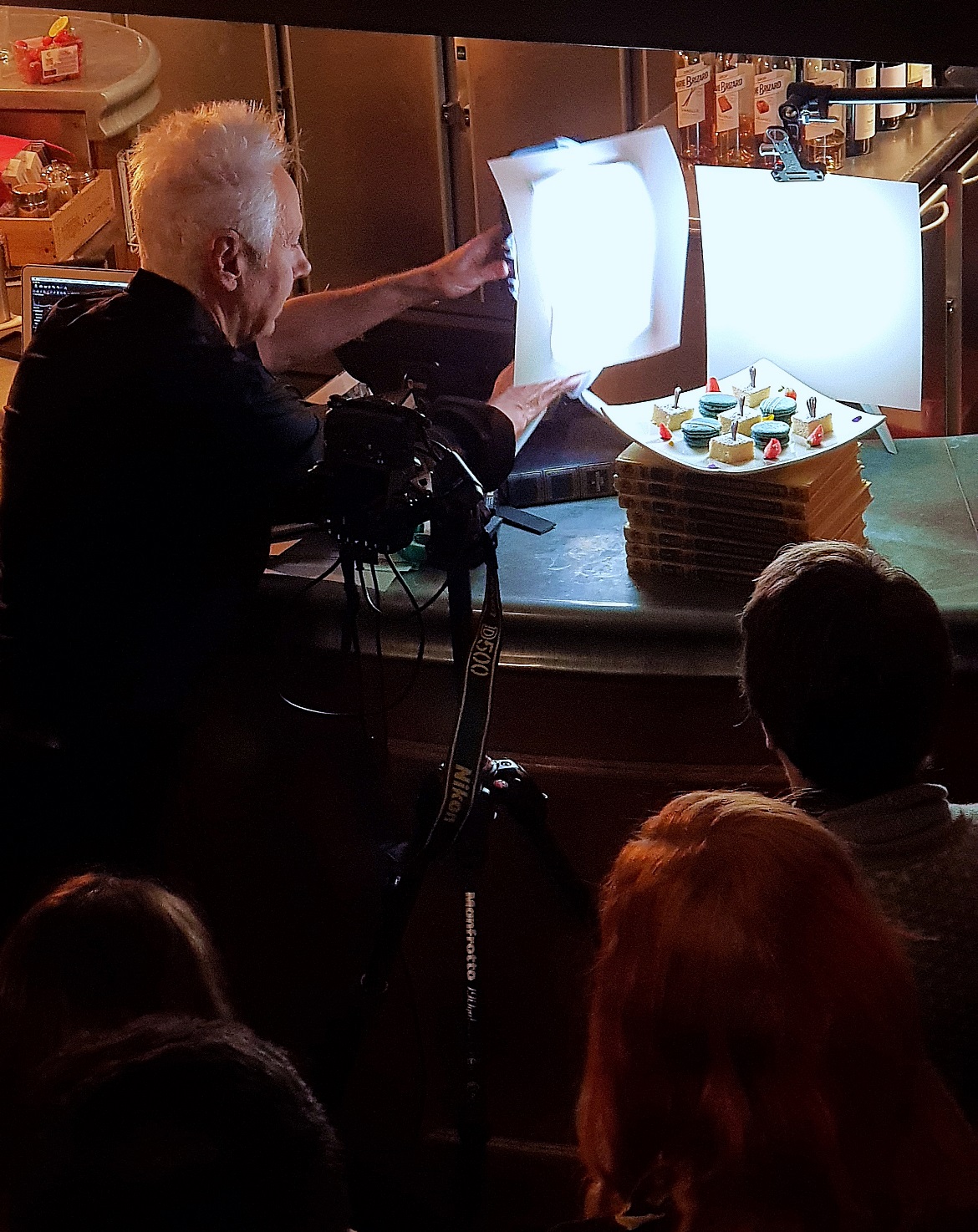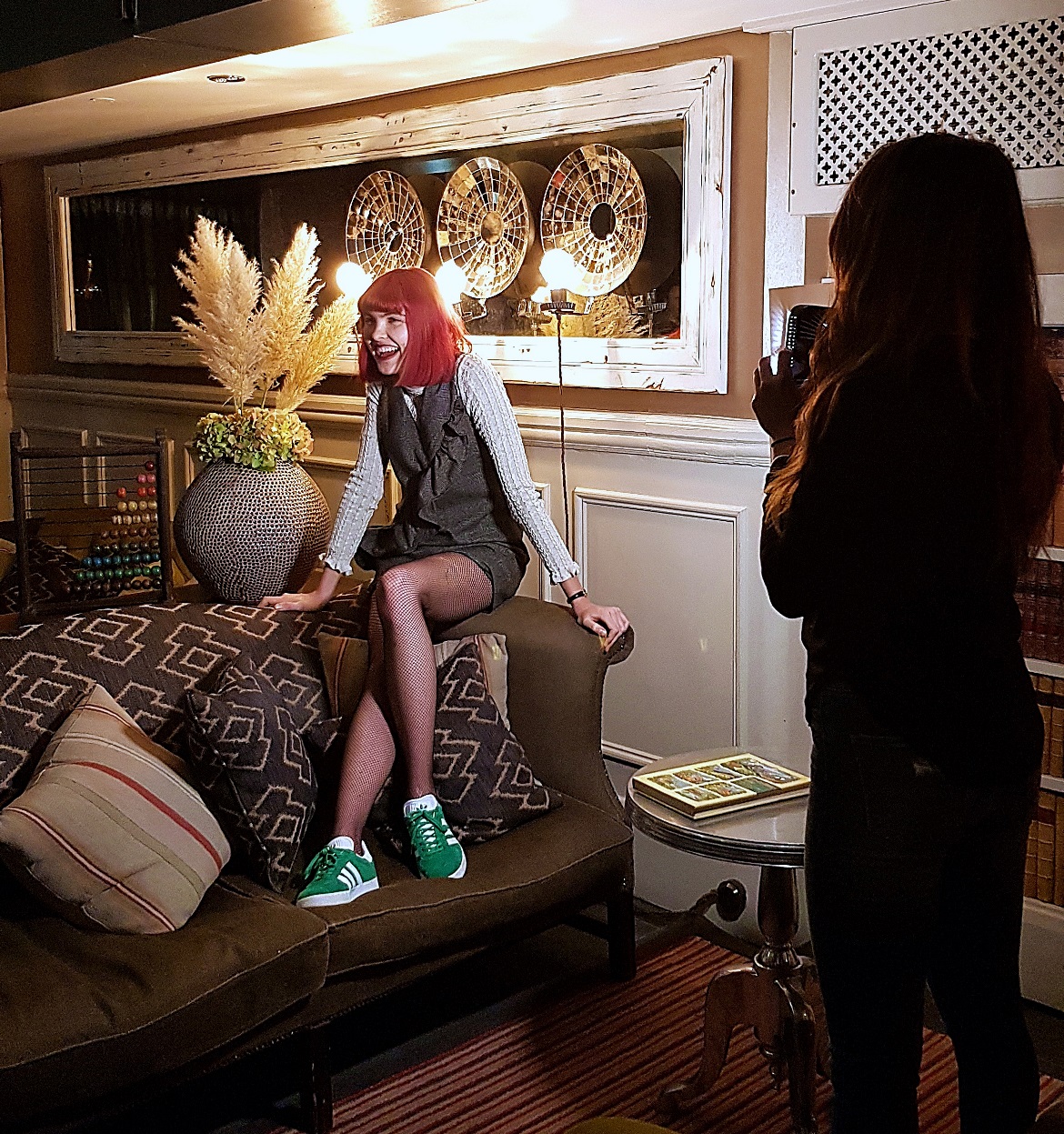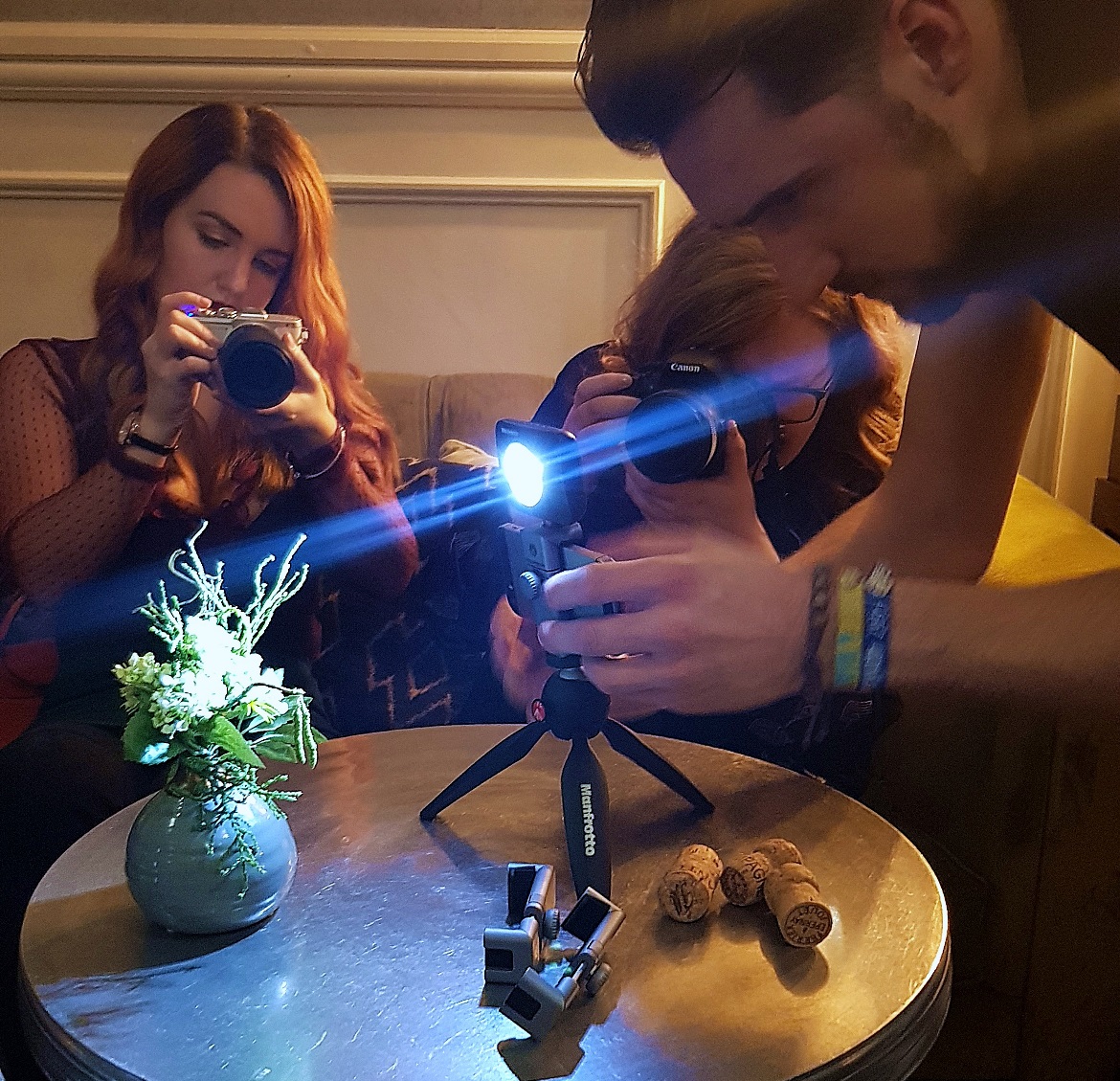 I've also started my Christmas shopping… and my Christmas wishlist, of course! I've still got Tim's birthday before I can properly get into the Christmas spirit. But I definitely spent some time trawling through the Amazon Black Friday sale and picking up a couple of bargains for my friends and family.
On a tiny note… I painted my nails for basically the first time since I was a young teenager! I've been biting my nails most of my life, so I just never learnt! It was definitely messy but I've bought some pretty colours and plan to experiment.
I've taken a couple of trips away from Leeds (which probably contributes to my feeling of not having enough time!). Firstly, I went down to London for a megagame, and on the Sunday Tim and I headed to Winter Wonderland at Hyde Park. It's probably my favourite Christmas market, and I miss being in London and being able to pop along easily. We didn't have much time there unfortunately. But we bought some churros  and meandered through the market, getting properly into the early Christmas spirit.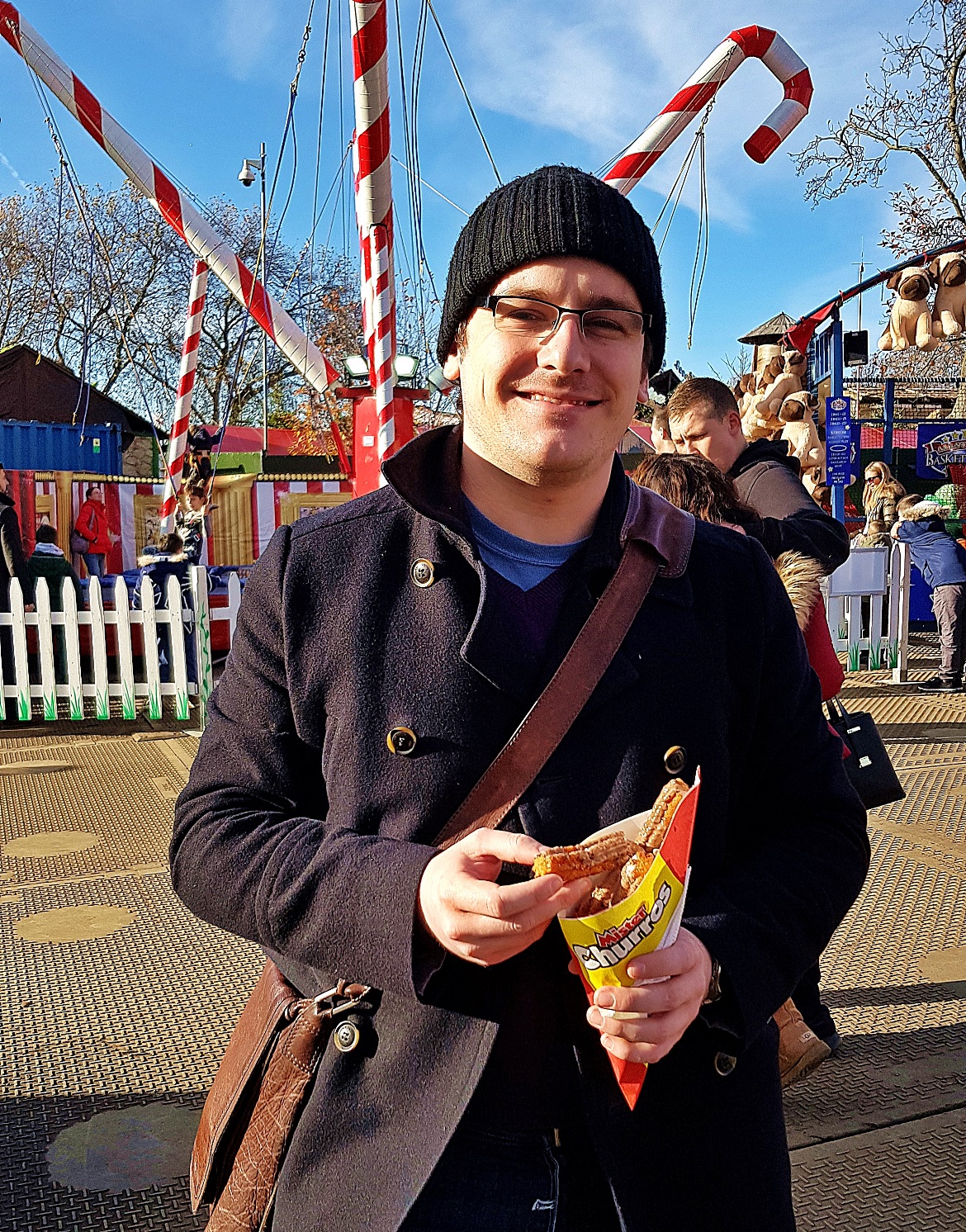 And the next weekend I popped down to Peterborough to see my family. It's my brother's birthday in November, and he'd organised a visit to an escape room… and probably one of the best ones I've done! The room was The Black Diamond at Hour Escape Rooms, and we had to re-steal the stolen black diamond before the next guards came round in an hour! There were lasers!
And finally, last month I bought my Google Home! I love it I love it I love it! Granted, it doesn't always understand me, and sometimes it just randomly starts playing music when I ask it to do something else… but I don't care. It's so handy when I'm in a rush getting ready for work, and when I'm cooking and don't have my hands free!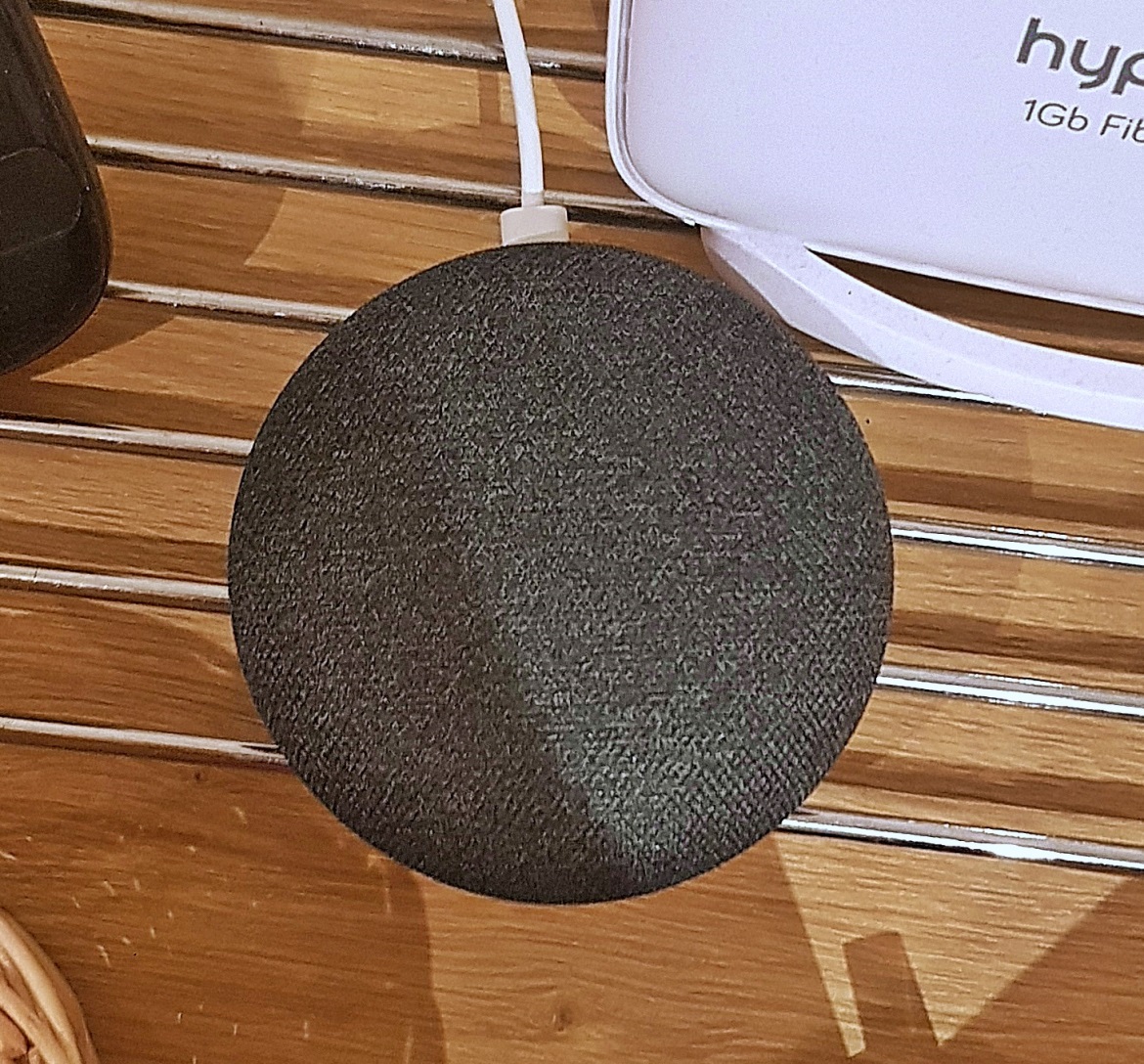 Where BeckyBecky Ate / Drank
Nights Out
Nights out have definitely suffered since my new job!
There's been a couple, but the best one had to be at Cuckoo, the latest bar to hit Call Lane. I'll be talking more about it in my upcoming blog post, but here's a preview…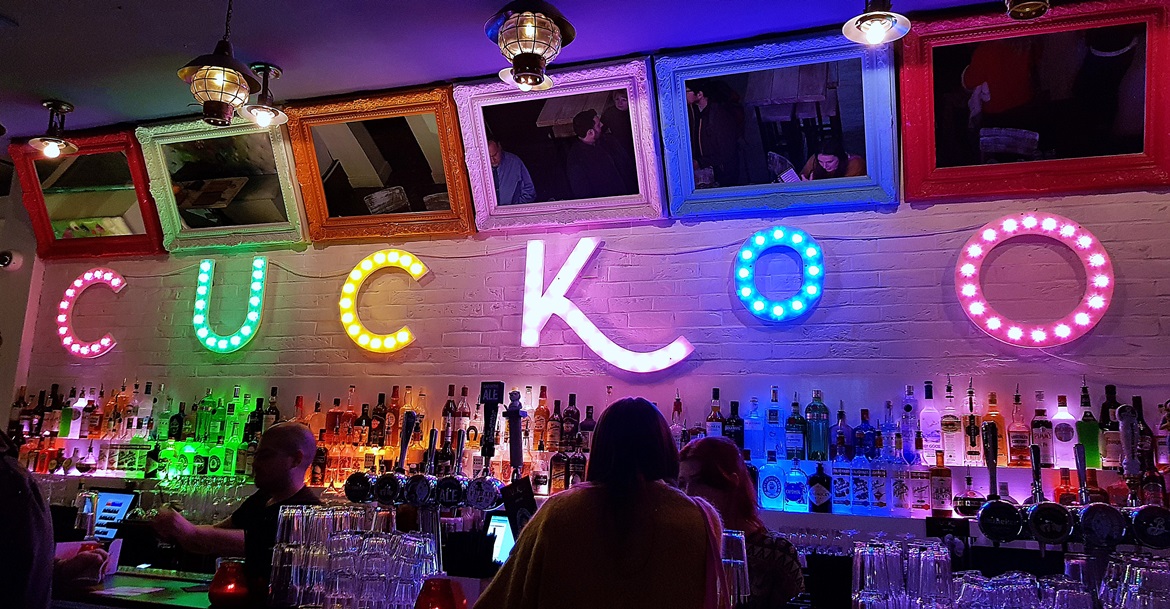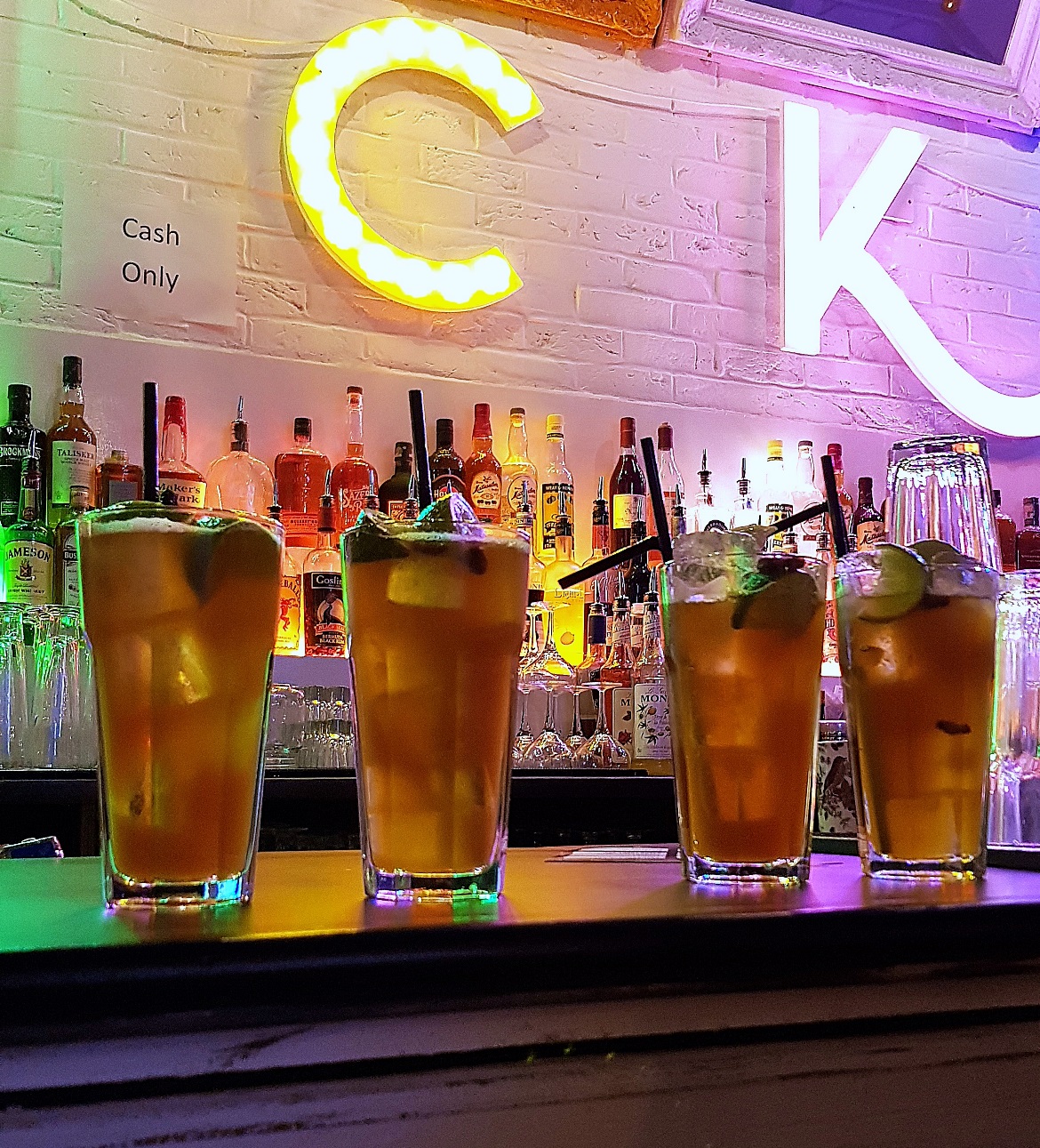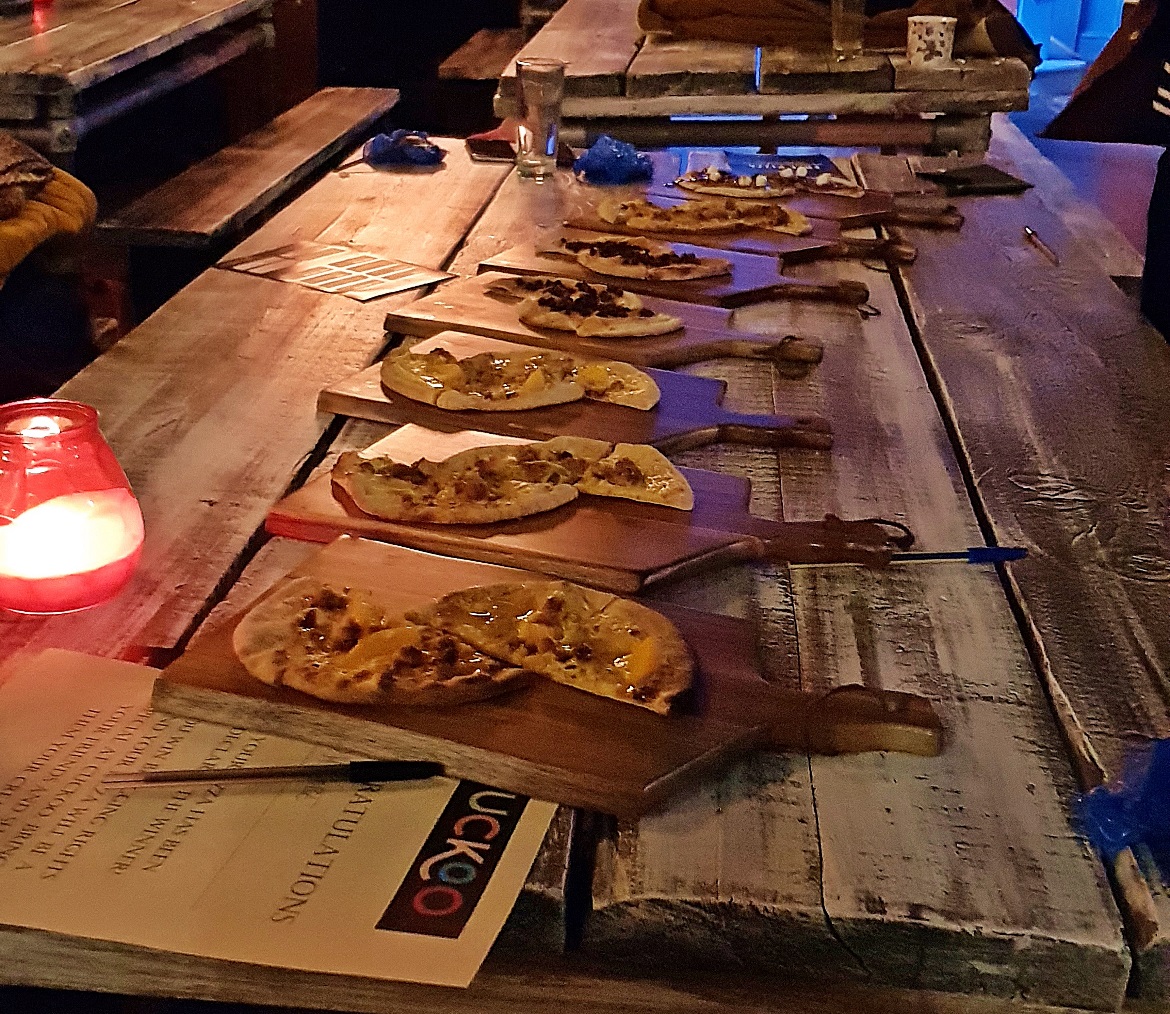 And can I also say how pleased I am to have Mulled Wine back on pub menus! One of the few perks of winter…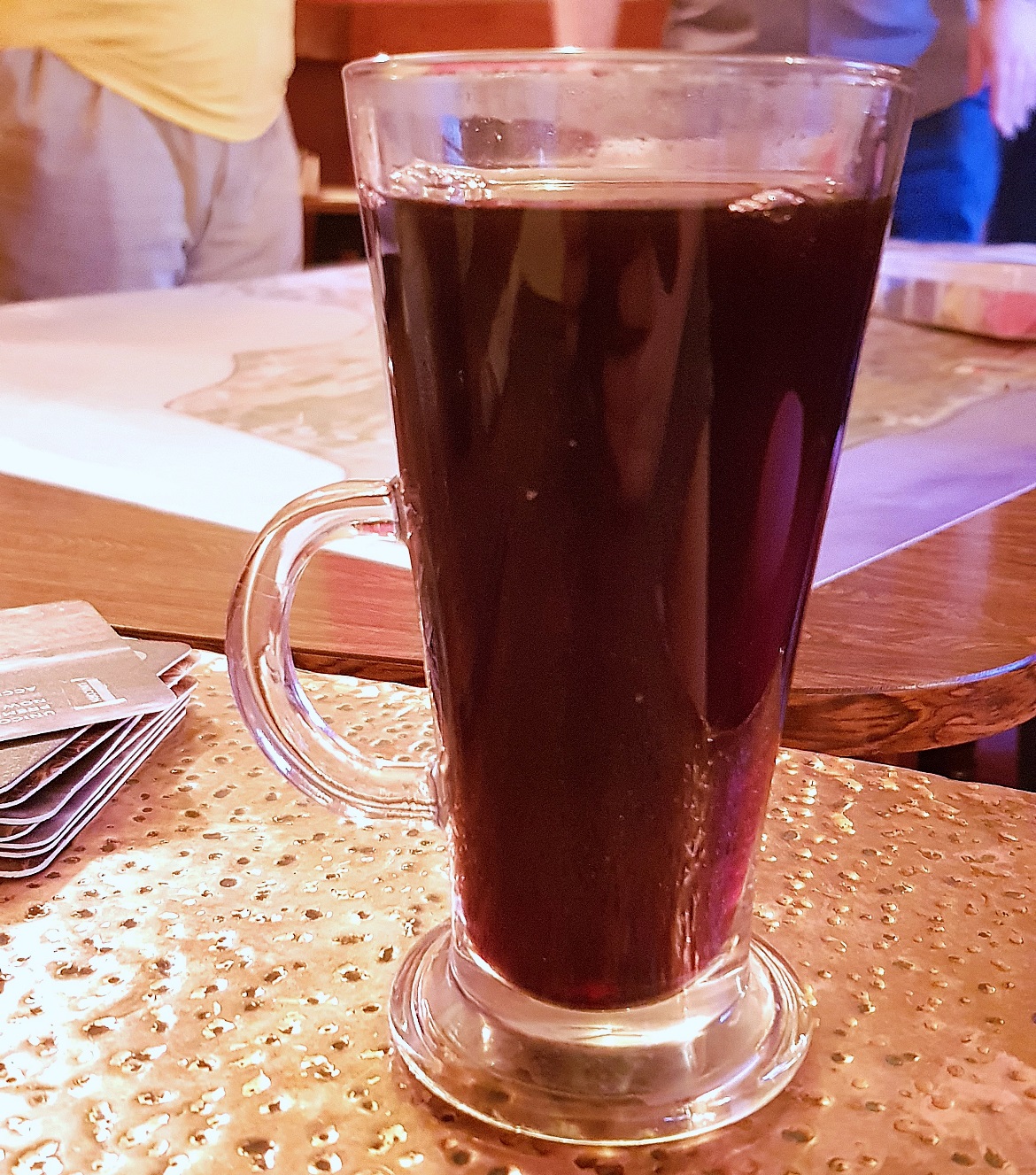 Out of Yorkshire
I actually don't think I ate out at all last month in Leeds!
When I was in London, Tim and I visited the Teahouse Theatre in Vauxhall. It was super cute and did a truly amazing Full English. But, much to Tim's dismay… no coffee! They did have a crazy range of teas… I'm not sure jasmine tea is for me though!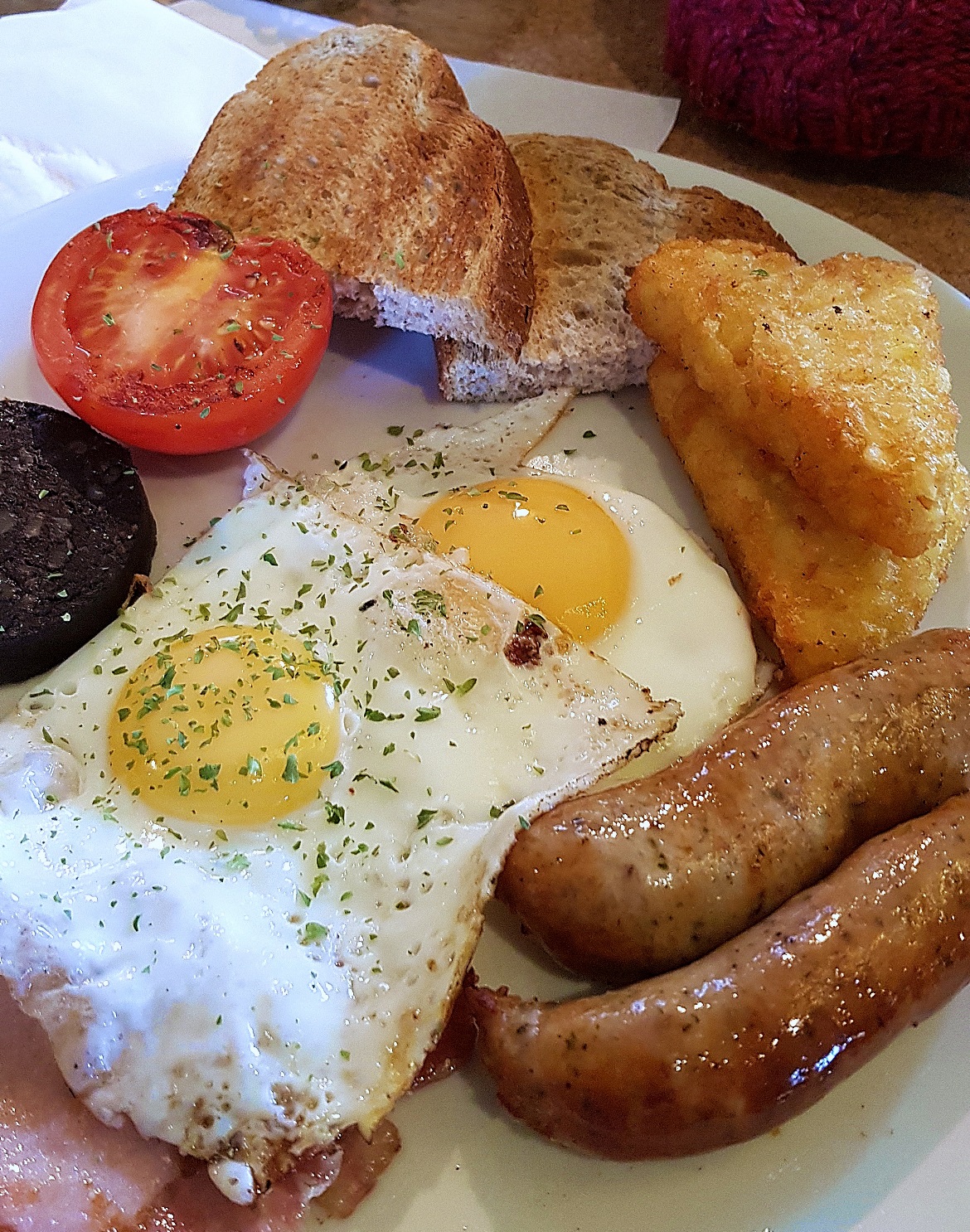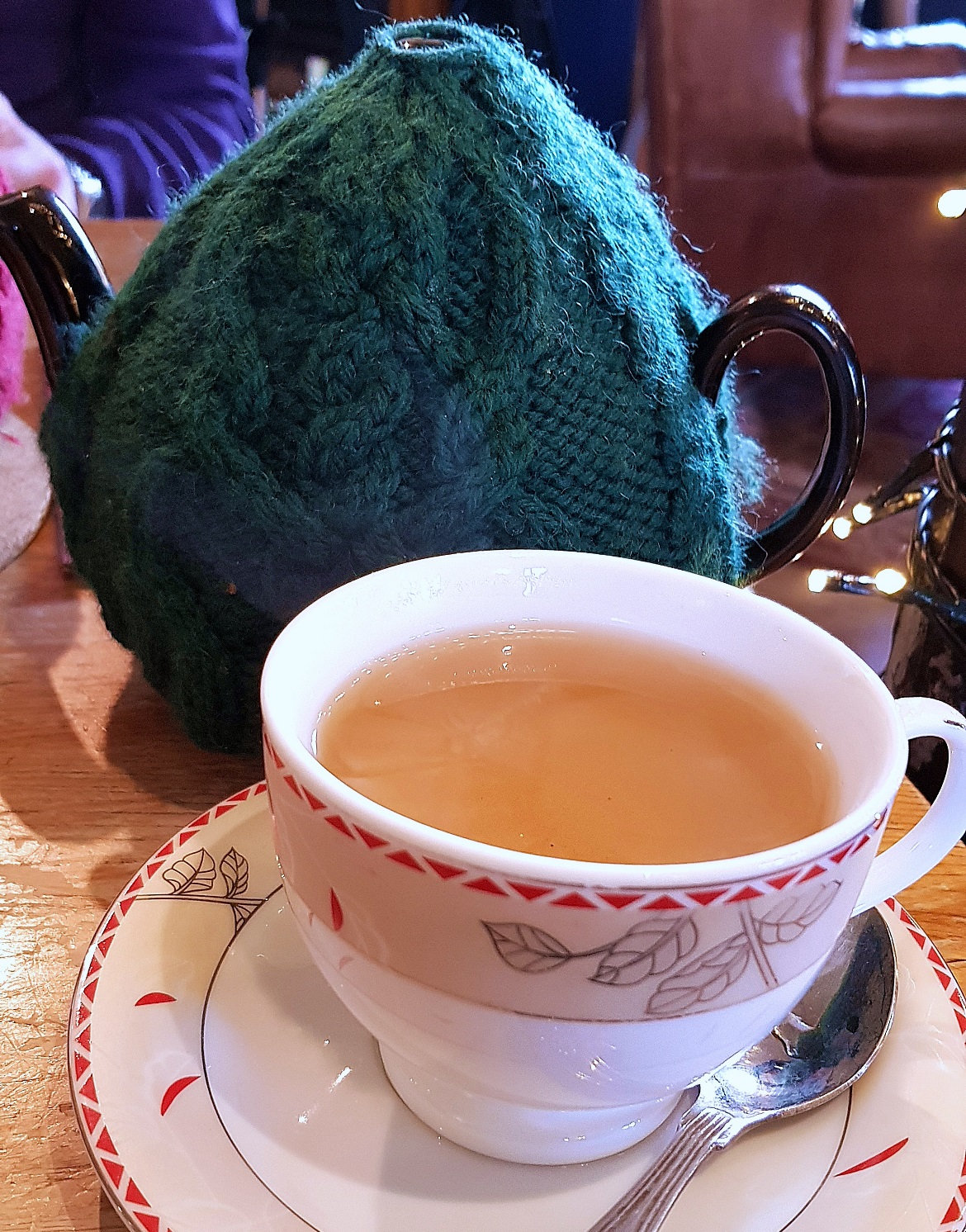 And for my brother's birthday, we went to Jimmy's Restaurant in Peterborough. Geran loves it because it's a massive buffet style restaurant that does tons of different foods from all over the world, from Indian to Chinese to American. The best parts of it are the freshly cooked elements, which on this visit included naan bread, steak, and pancakes for dessert!
What BeckyBecky Cooked
I randomly decided on my way home one day that it was date night… so I cooked an impromptu three-course meal. For starter I tried to make Caprese Salad… only to forget the tomatoes! I subbed in red pepper instead, and tbh it was still pretty tasty!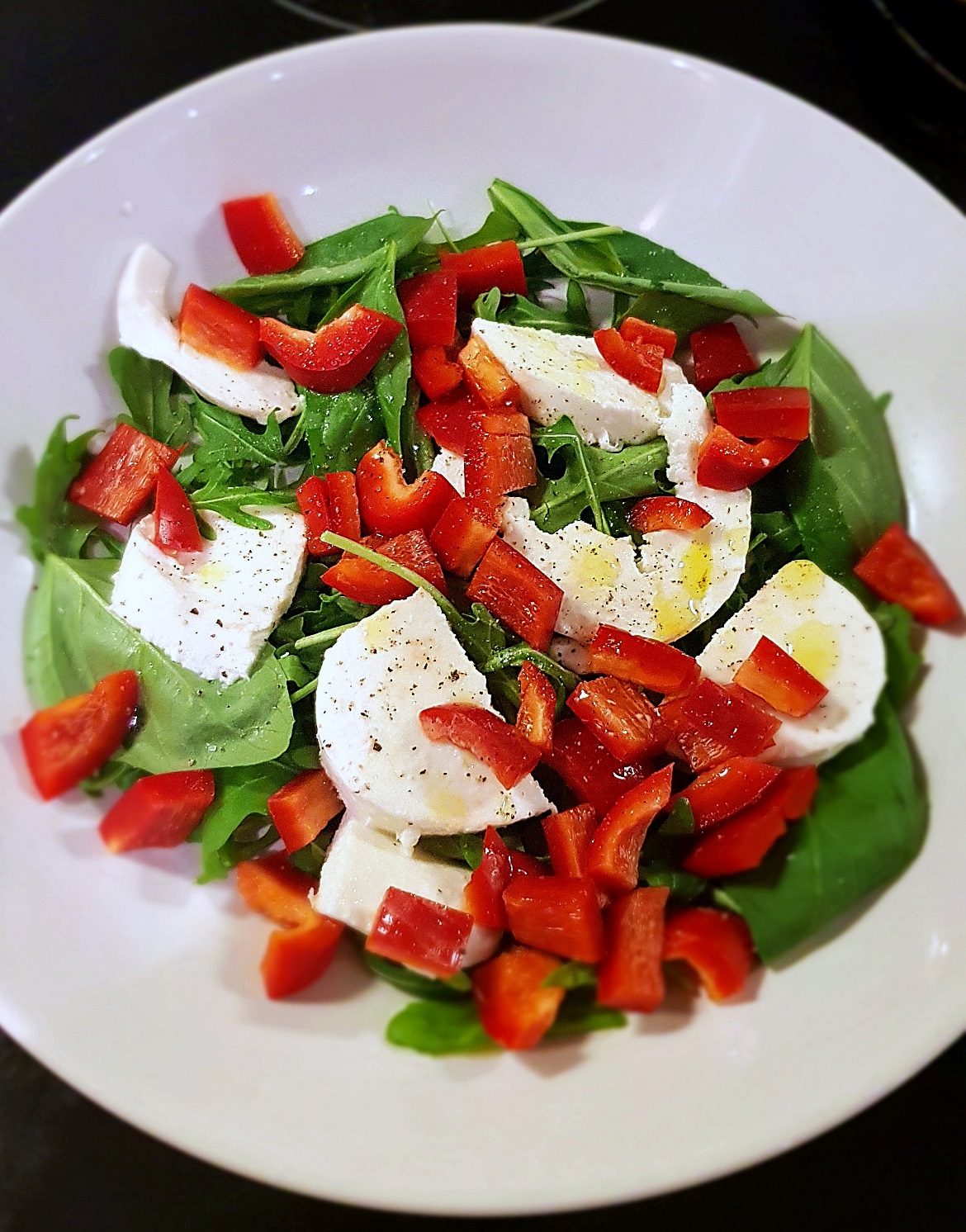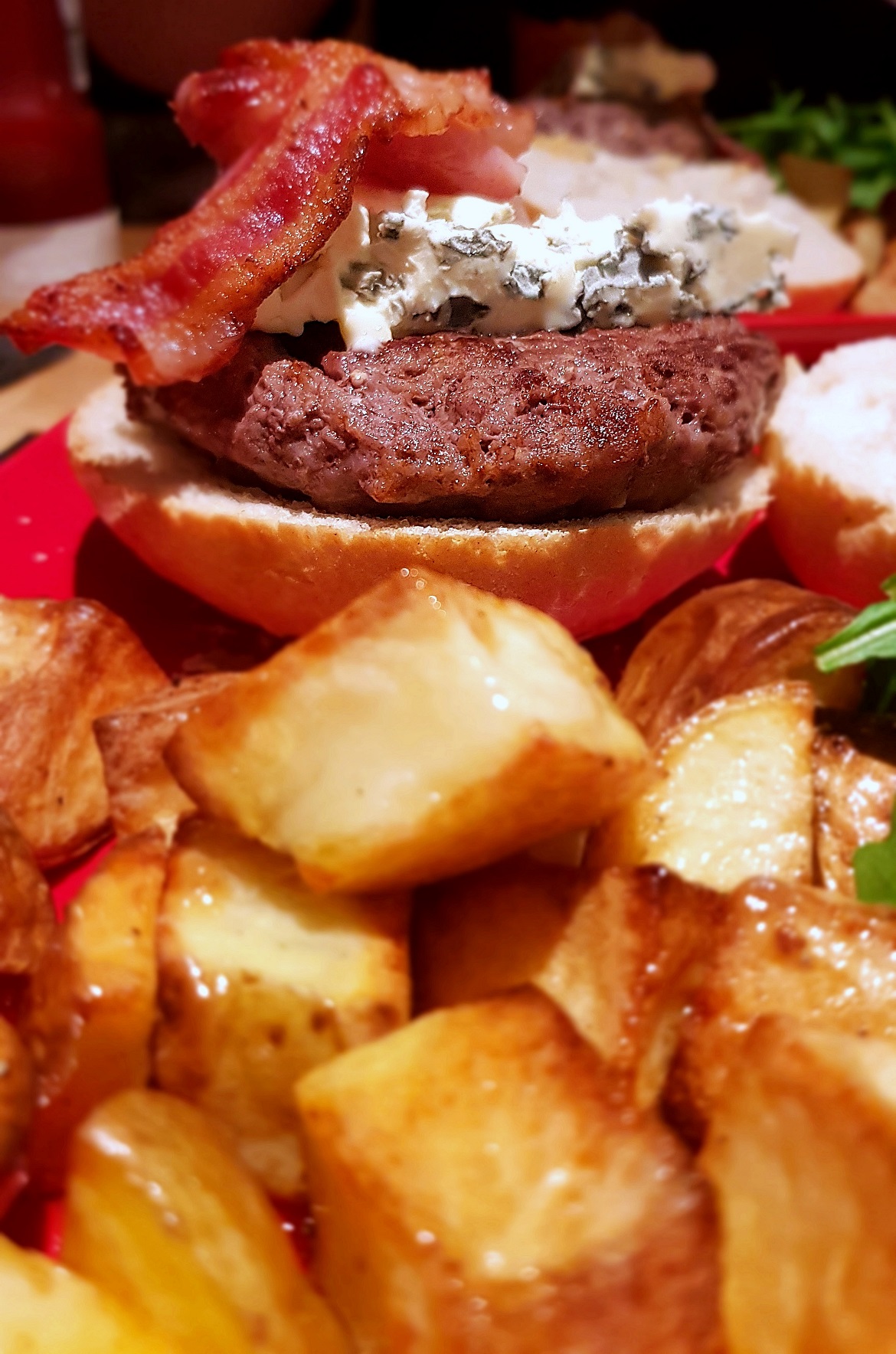 Main was gourmet burgers but dessert was the real winner. I'd seen videos of crepe cakes on Tasty / Tastemade / etc on Facebook, so when I spotted some pre-made pancakes, I know what I needed to do! I layered them with Nutella and whipped cream, and… wow. Just amazing. It was also pretty easy, and the fact that the pancakes were pre-made didn't detract at all!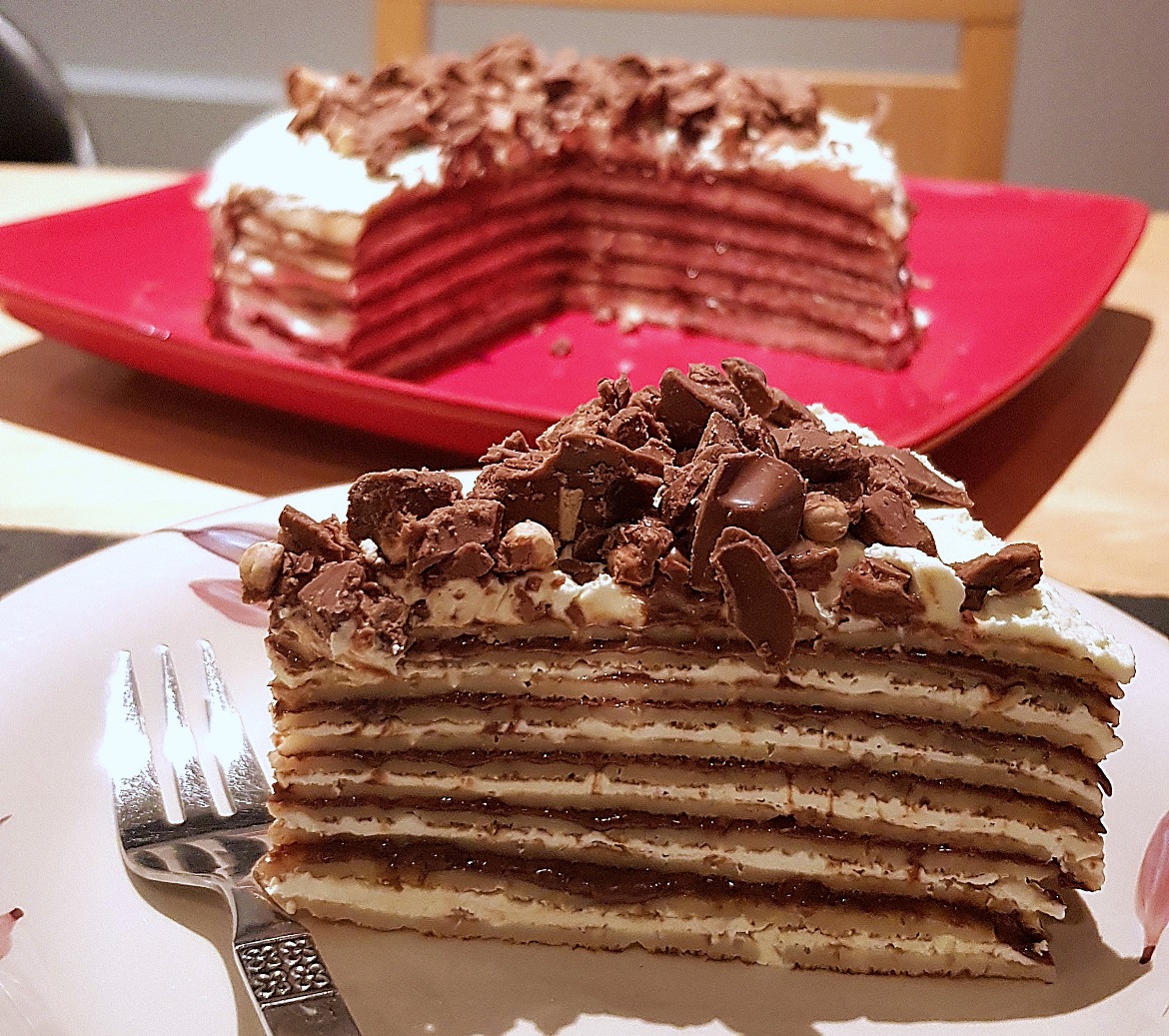 I also celebrated Thanksgiving last month. I often tell people I'm half American (which is a complete lie, FYI). And in the American spirit, inviting friends over, cooking turkey and talking about things that make us happy sounds like a pretty good idea to me.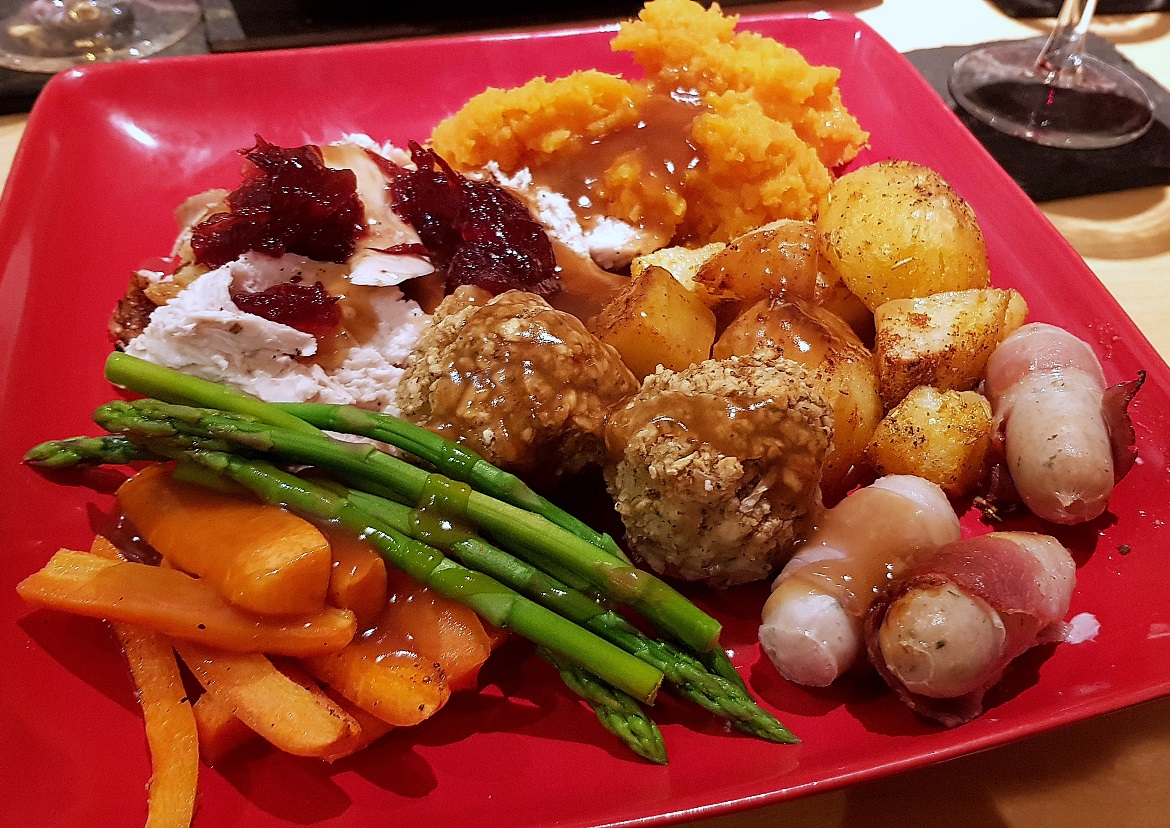 Our guests, Ellie and Callum, brought dessert. And they challenged us with Build-Your-Own-Cheesecake! Turning up with a plain New York cheesecake, we could top it with Haribo, chocolate chips, sprinkles and cream.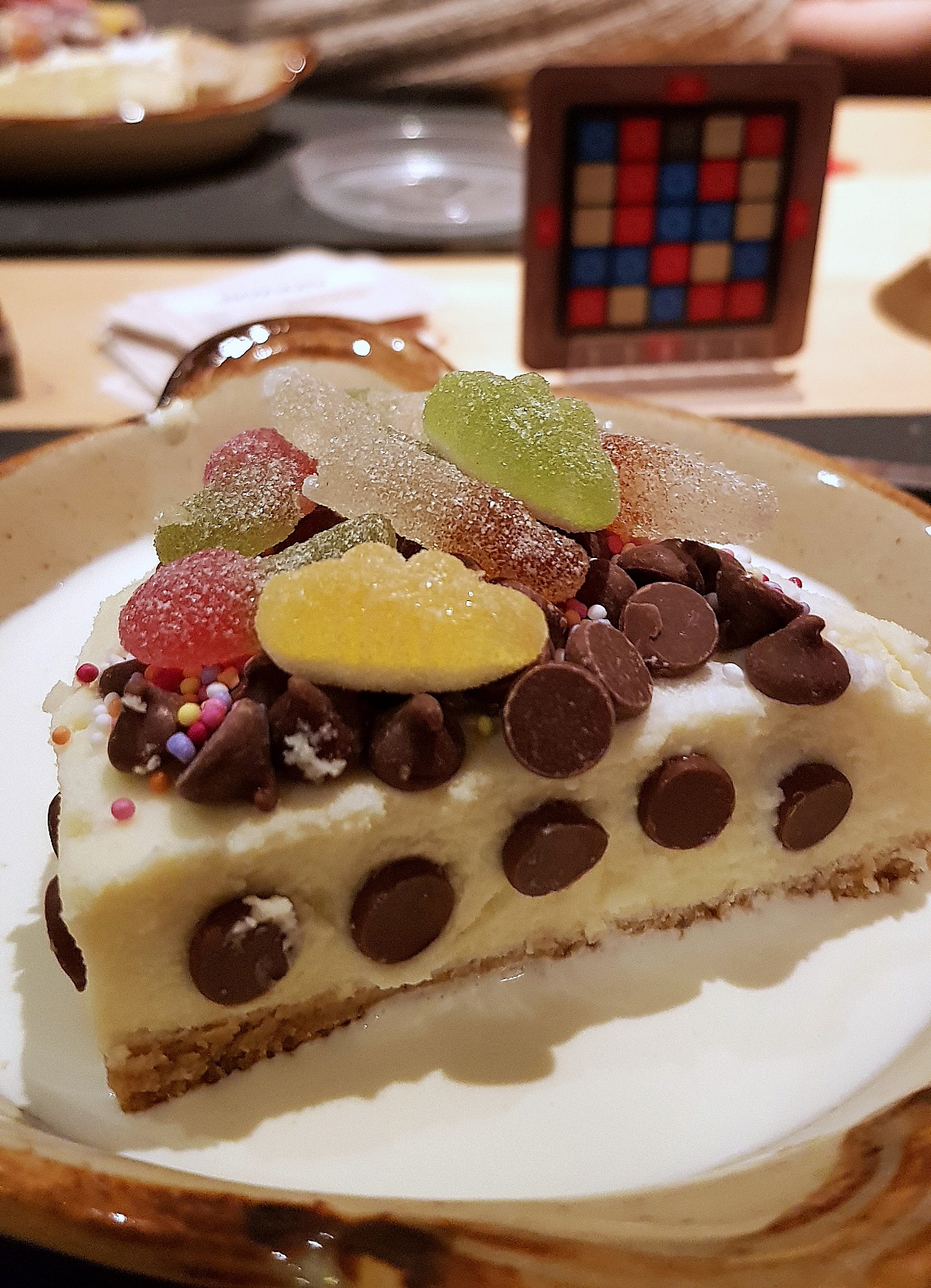 What BeckyBecky Gamed
Megagames
Megagames are now over for 2017! It's been a very busy year, with 15 games over the past twelve months. And I've now hit my milestone of 40 games!
And both of November's games were fantastic! I had a great time on the Iraq Council at Undeniable Victory, the megagame of the Iran-Iraq War. I managed to cling onto power despite it all turning against me…
And at the Last Romans, although I was Control, it was definitely one of the most enjoyable Control roles I've done. I'm not doing an AAR, but here's my Live Video from the end of the day.
Finishing off The Last Romans

Posted by BeckyBecky Blogs on Saturday, 25 November 2017
Looking ahead to next year, I've already started working on my game Everybody Dies 3, and I've got some plans for the dragon rules already…
Boardgames
Tim and I are finally getting around to finishing Sherlock Holmes: Consulting Detective, which is probably my favourite boardgame ever!
And we had a go at Codenames Duet. I love the multiplayer version, and I got the two-player for my birthday. Tim doesn't like it as much, but I find it really interesting and challenging in a very different way to the original…
While staying with our friends Chrissie and Ollie, we played Skulls & Roses, and I've definitely added it to my must-play-again list. It's quite a laid-back casual game that I think several of my non-gamer friends would enjoy too.
What BeckyBecky Watched / Listened To
We finally watched Stranger Things! We didn't quite binge-watch it (wow, that's easier when you work from home) but we watched it pretty solidly over a couple of weeks. It's amazing and I'm so glad I listened to the people who have been nagging me to watch it! I particularly find it interesting that the main protagonists are a little bit younger than in my usual "teen-mystery-drama" shows, which brings a very different element to it.
I also watched a few movies. 6 Days is an interesting thriller set during the Iran-Iraq war about the Iran Embassy siege, and it gave me a useful insight for that megagame. What Happened To Monday was another intriguing Thriller, although I found it a little bit predictable. And #realityhigh was basically pure teen drama nonsense, but a chill way to while away a lazy Sunday. They're all on Netflix.
Tim also encouraged me to watch Babylon, mostly because he thinks I should do PR for the police, I think. That's what the show is about – an American PR lady who starts working for the Met Police. It's definitely interesting but disappointingly they only did seven episodes!
What BeckyBecky Blogged
Despite my promise to increase my blogging this month… I've failed and only managed four posts again! Hopefully the megagame downtime will leave me with a little more time to blog!
Anyway, the top post of November was… my Undeniable Victory After Action Report! Apparently my tale of the highs and lows of working alongside Saddam Hussein was gripping?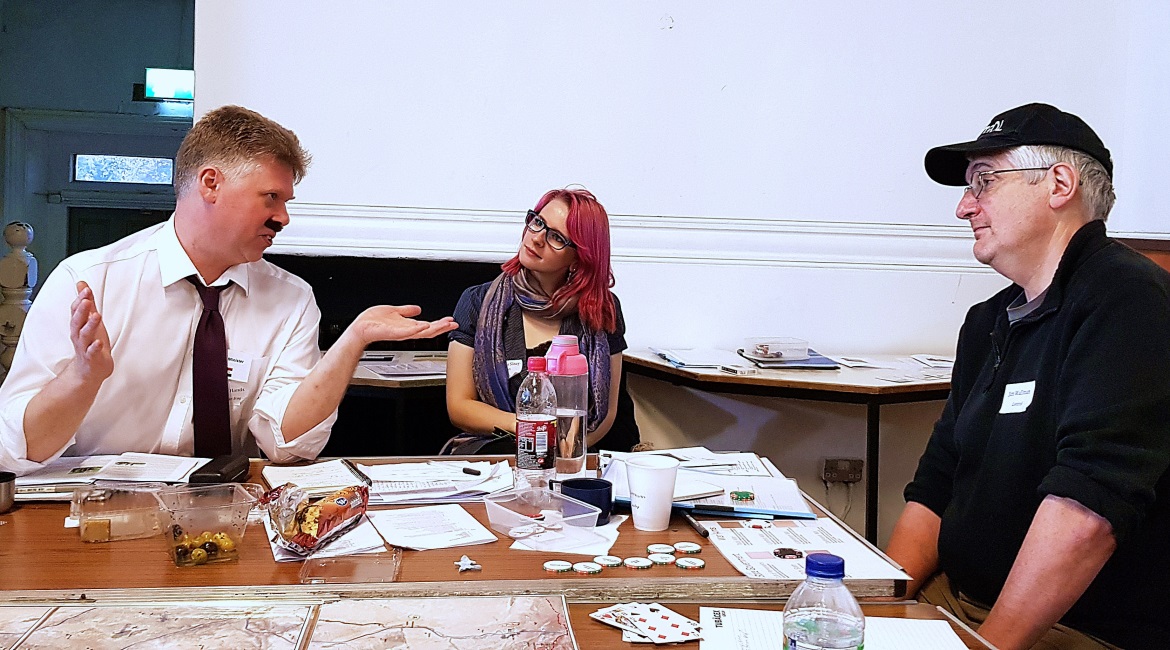 What BeckyBecky Insta-ed
Apparently you guys over on Instagram really love a good Thanksgiving dinner, because this was my top post from November:
Next Month for BeckyBecky
It's CHRIIIIISTMAS!
I've already broken out the Christmas playlist, and once this blog is posted I'll be hanging up the Christmas decs.
I've also got Tim's birthday, a trip to Hidden Harewood, a couple of Christmas dos, and quality time with the family to look forward to.
What's your December looking like?