Leeds Dock is pretty damn cool, tbh. I was thrilled to move in over the river from it.
When megagames used to be held at the Royal Armouries, there was very little to do for drinks and dinner – just Holiday Inn then Pizza Express, every time. But with the opening of Dock 29, the area started to get a bit more character. And as for the latest permanent addition… it's spot on.
North Star Coffee Shop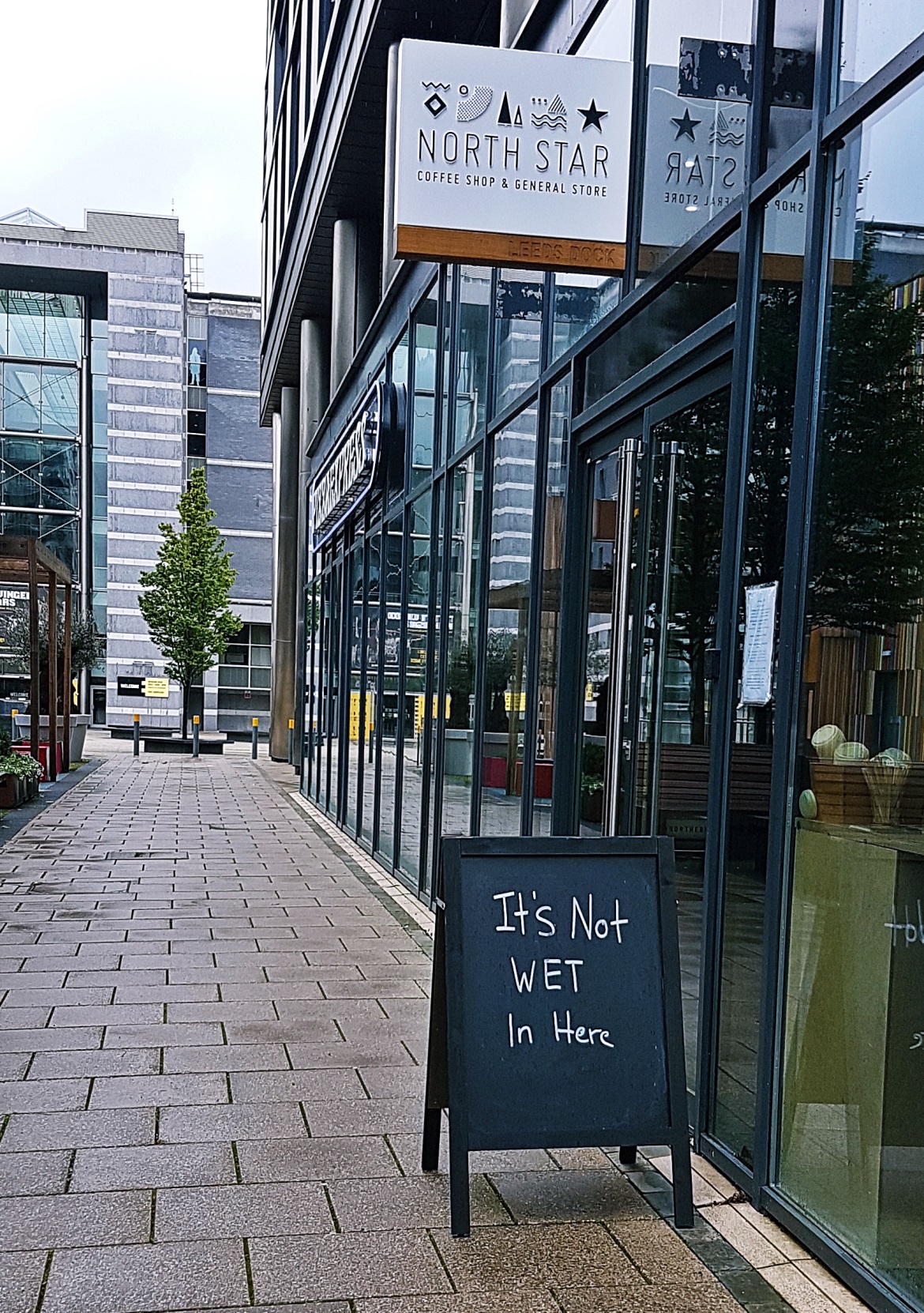 This new coffee shop is a collaboration between North Star Coffee Roasters and Noisette Bakehouse. North Star bring along their coffee expertise, while Noisette bring along freshly baked treats as well as a short hot menu. They have a proper bakery onsite, as well as the coffee roastery and coffee academy next door.
Unfortunately I'd broken my foot earlier that week, so I was on crutches when I headed to the brunch. I even had to get an Uber, despite literally living a 5 minute walk away… though it was raining, so I was a little grateful for the excuse.
The decor is bright and airy, with wood making up the majority of the surfaces. There's lots of random symbols scattered about, and the decor makes me think of Scandinavia, in a really rustic but modern way.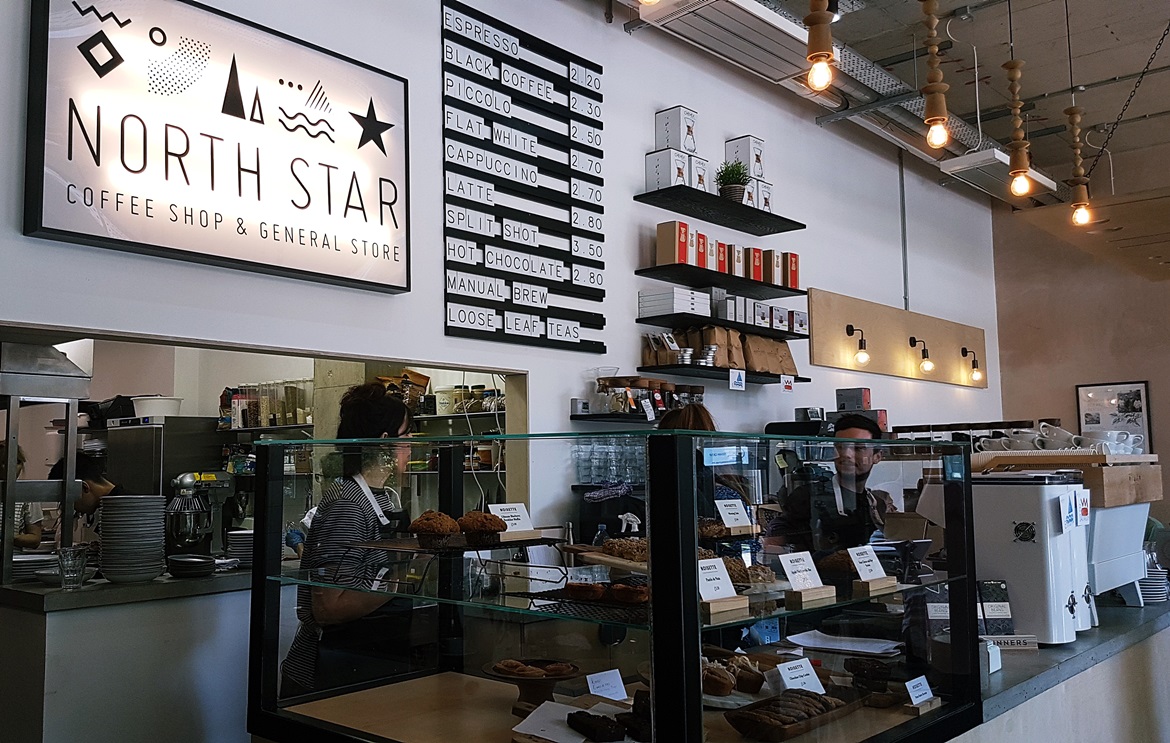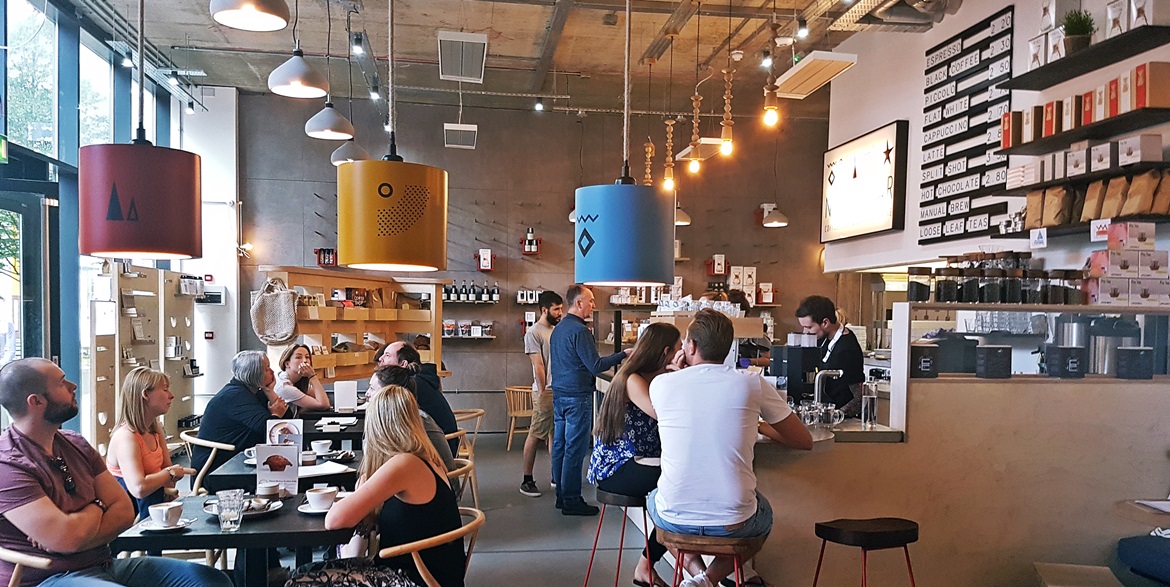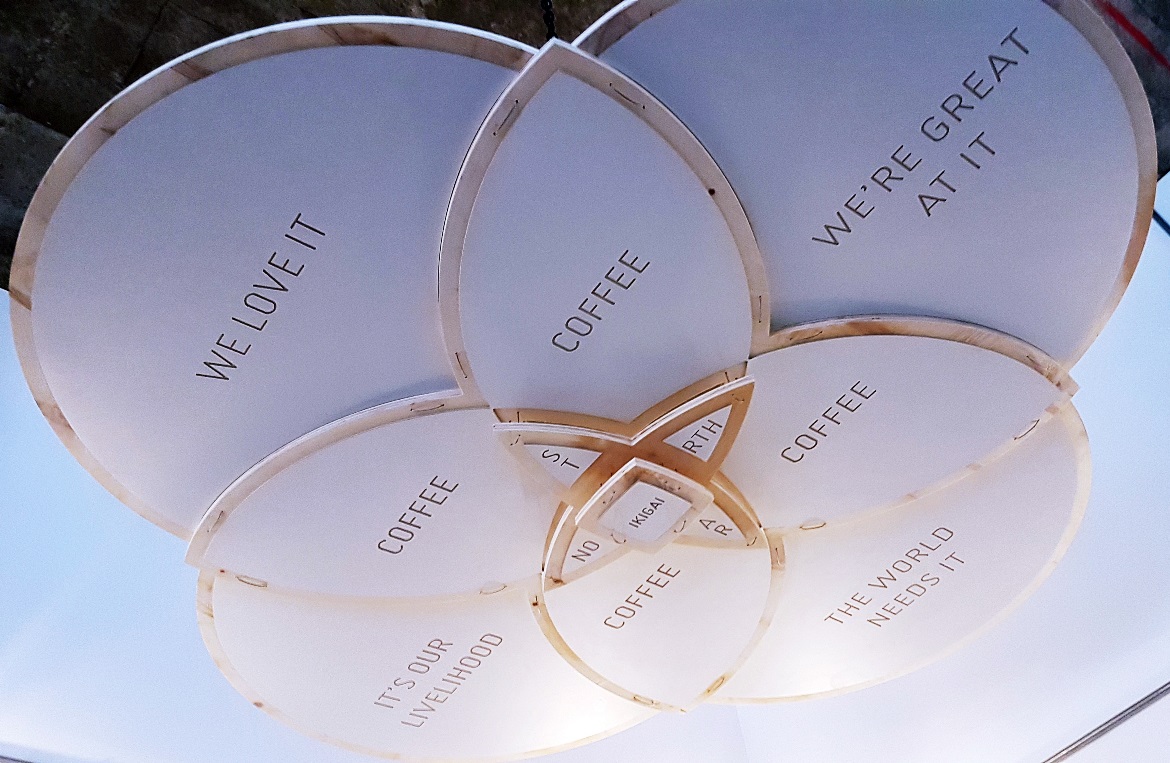 I limped into the cafe and was greeted by Simon, our brunch host. I was pleased to see several familiar faces – it's finally starting to feel like I'm a proper Leeds local blogger!
Brunch O'Clock
I ordered a cappuccino to start me off. I'm not really a coffee snob in terms of differentiating between different blends, but I always drink cappuccino at breakfast time, like they do in Italy.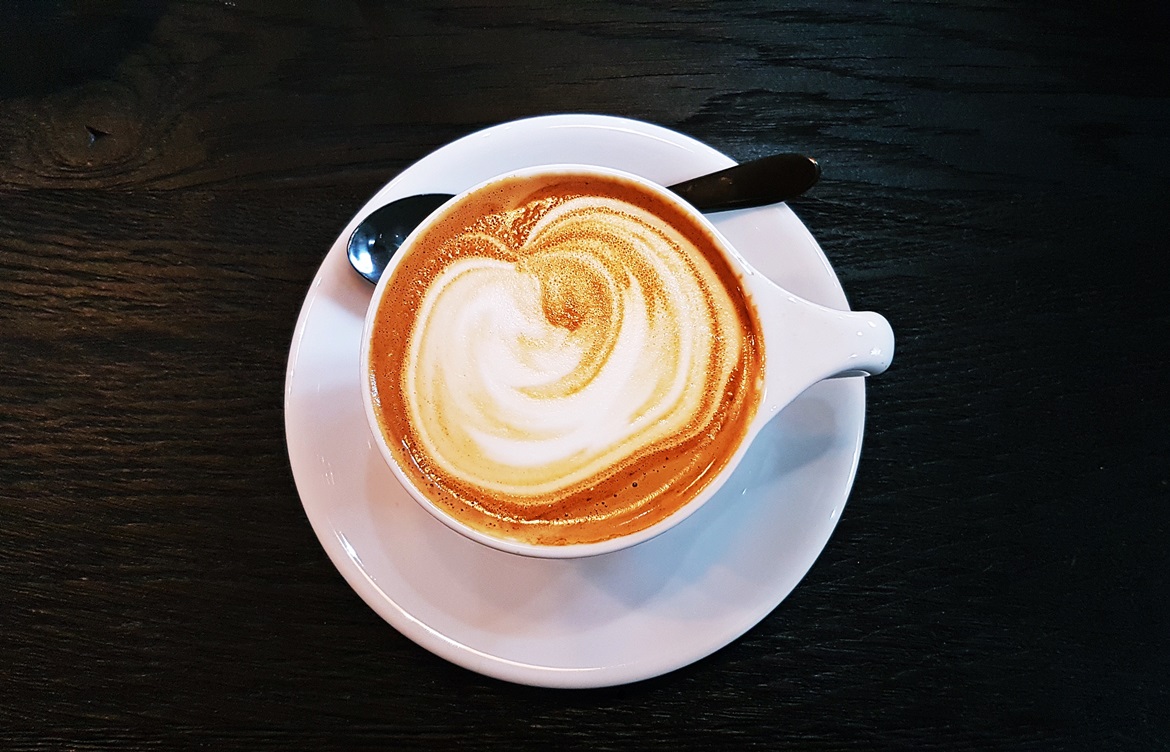 Our first tasters were simple granola and yoghurt, and a cheese scone. Neither are items I'd order of my own volition, though both were very yummy. In particular, the cheese scone was so moist and tasty, I didn't even feel the need to put butter on it.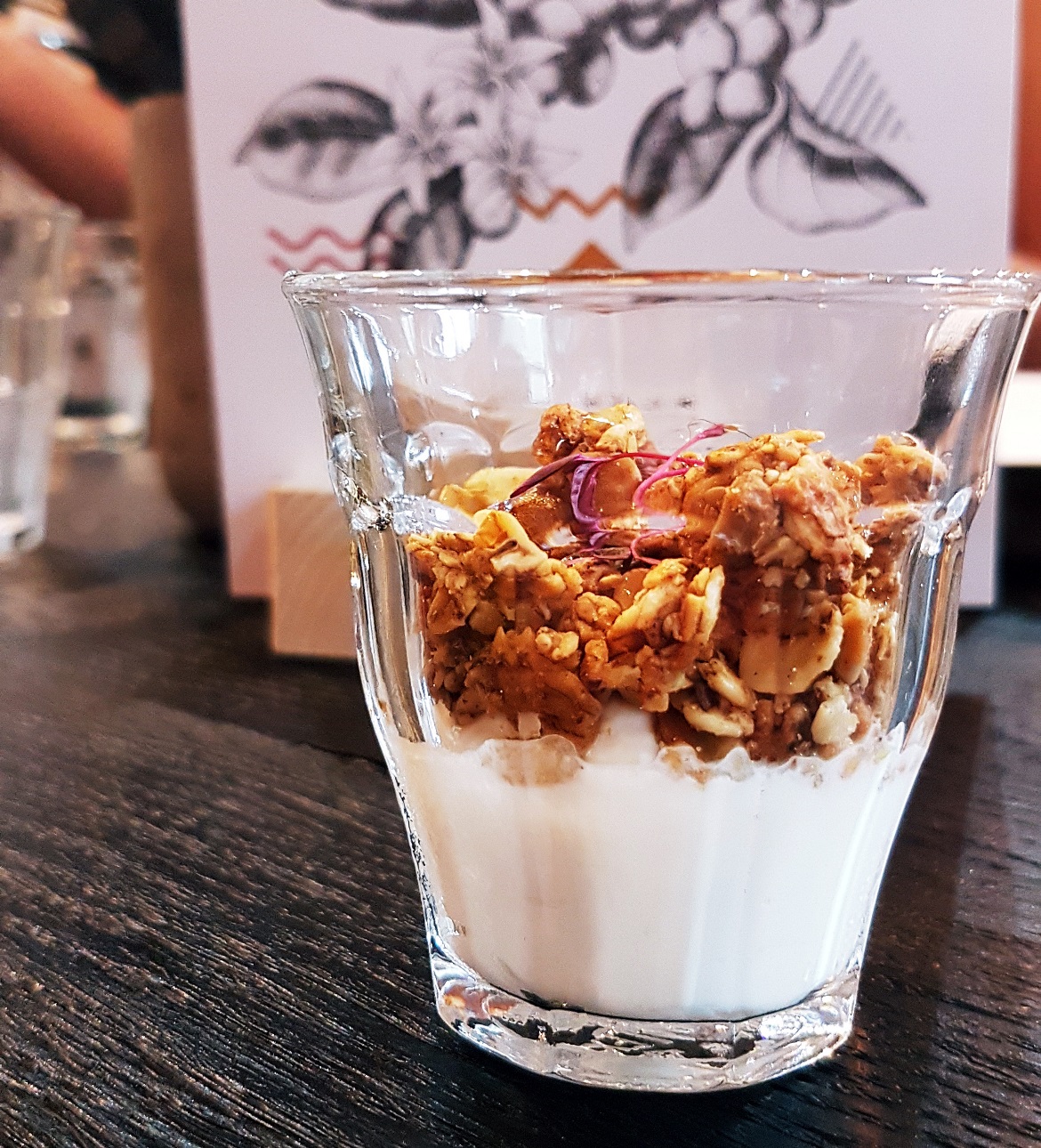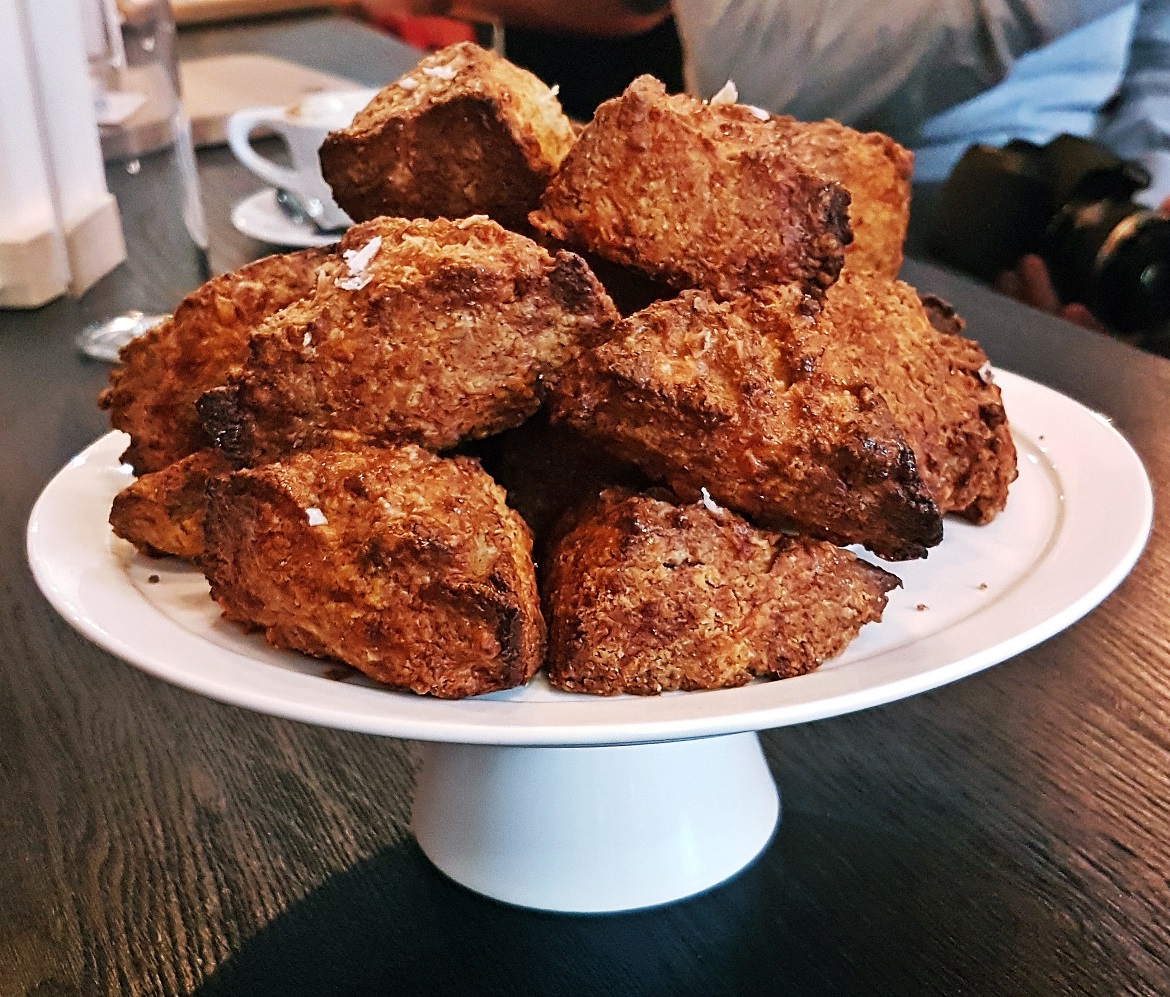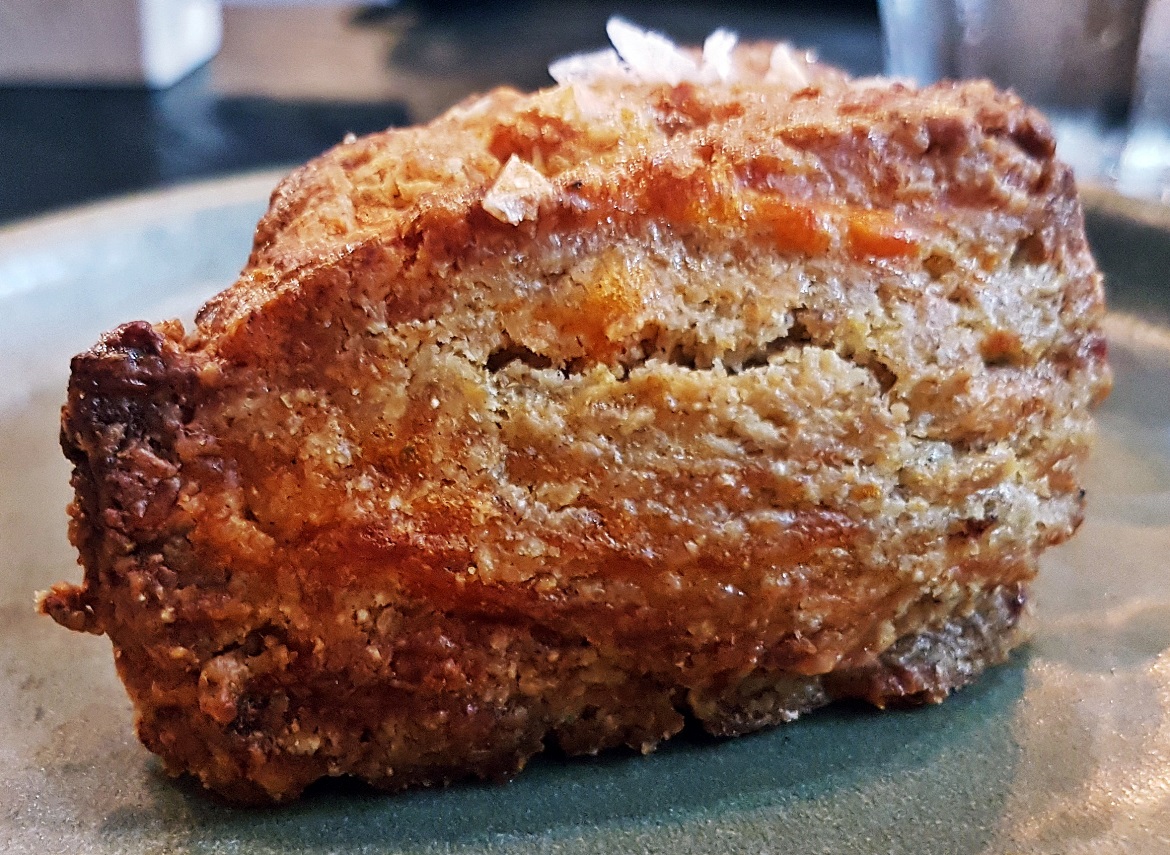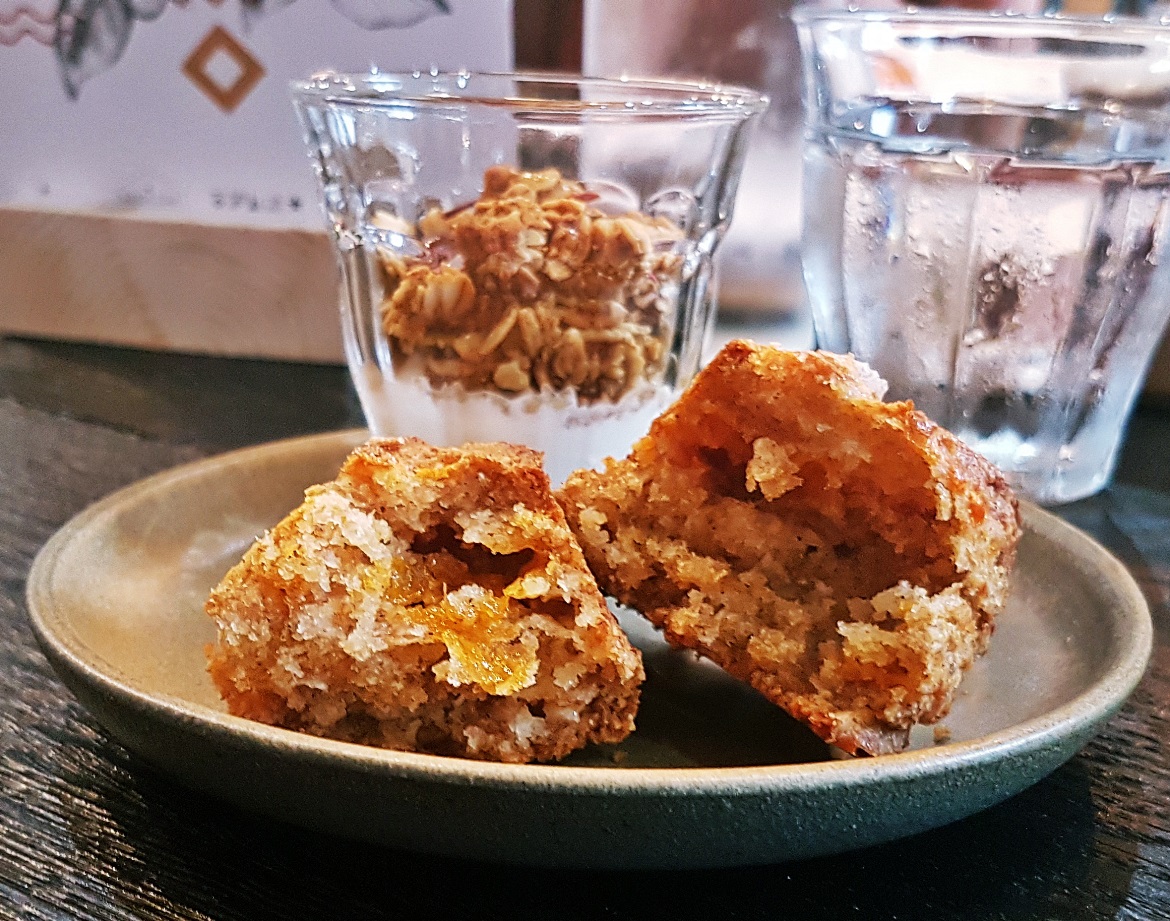 Next up, I tried my first ever avo toast! Tbh, I wasn't sure I could call myself a millenial without having tried it! It was beautiful, thinly sliced in a way I know I'd never be able to slice avocado. The pickled red onion on top added a sharpness to the dish that was really tasty.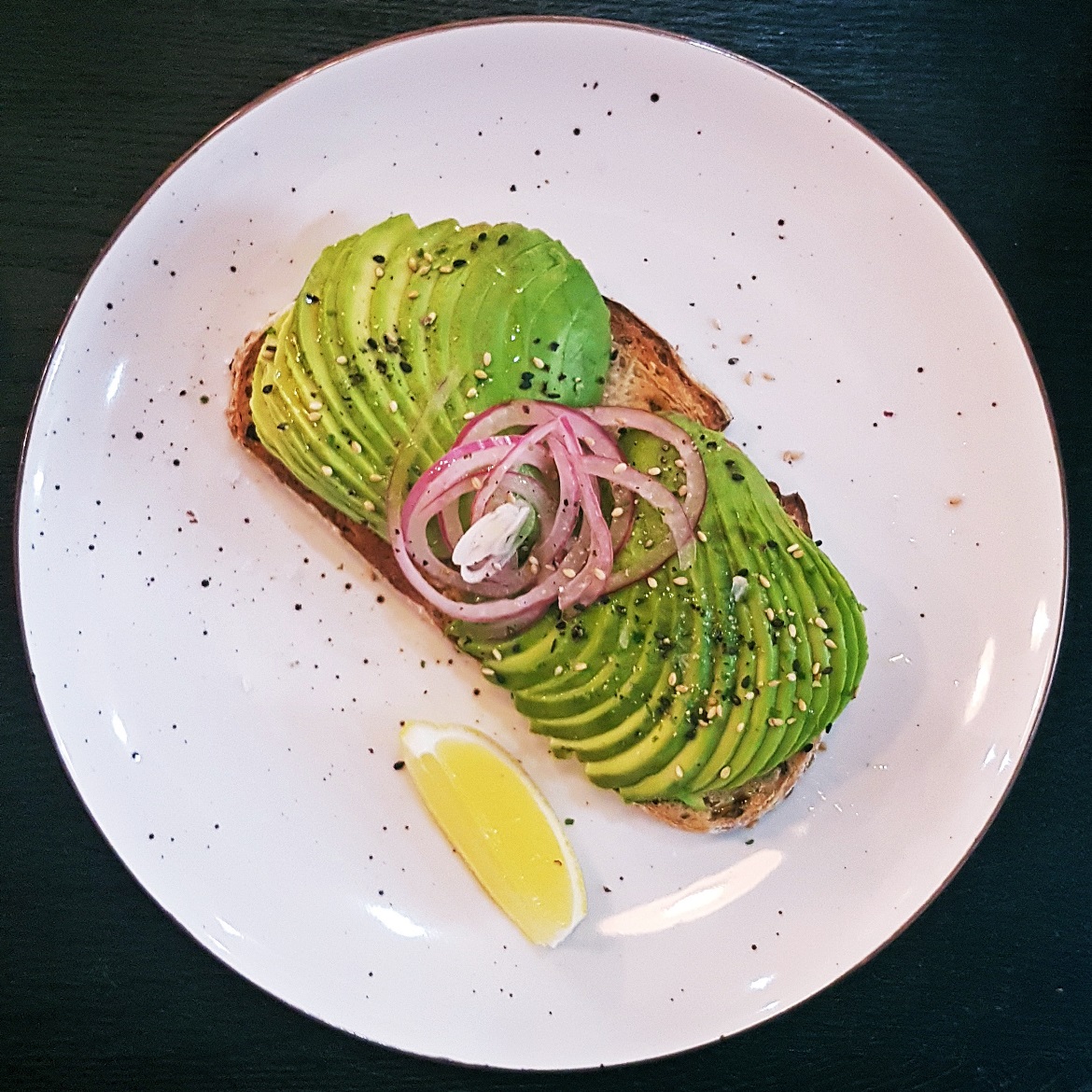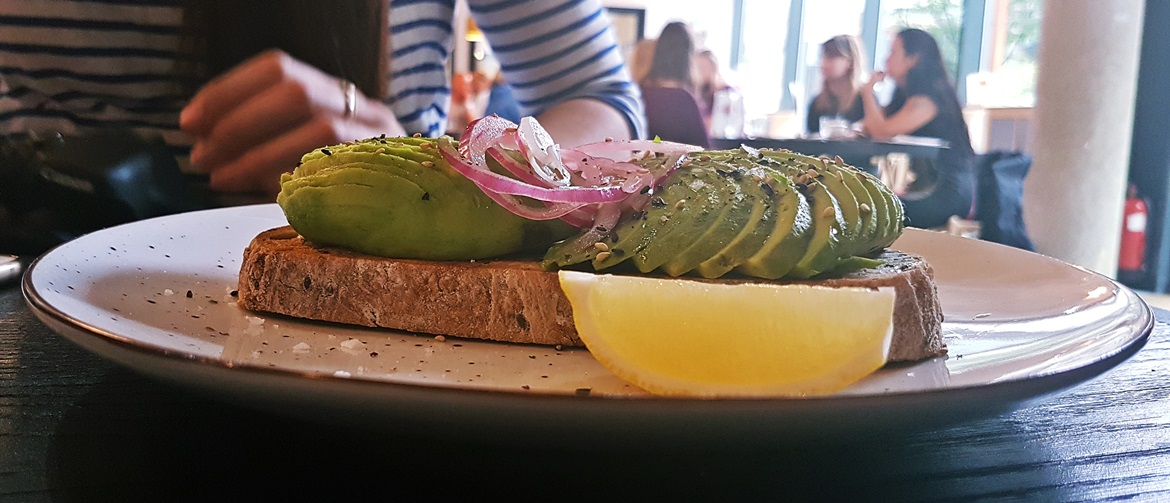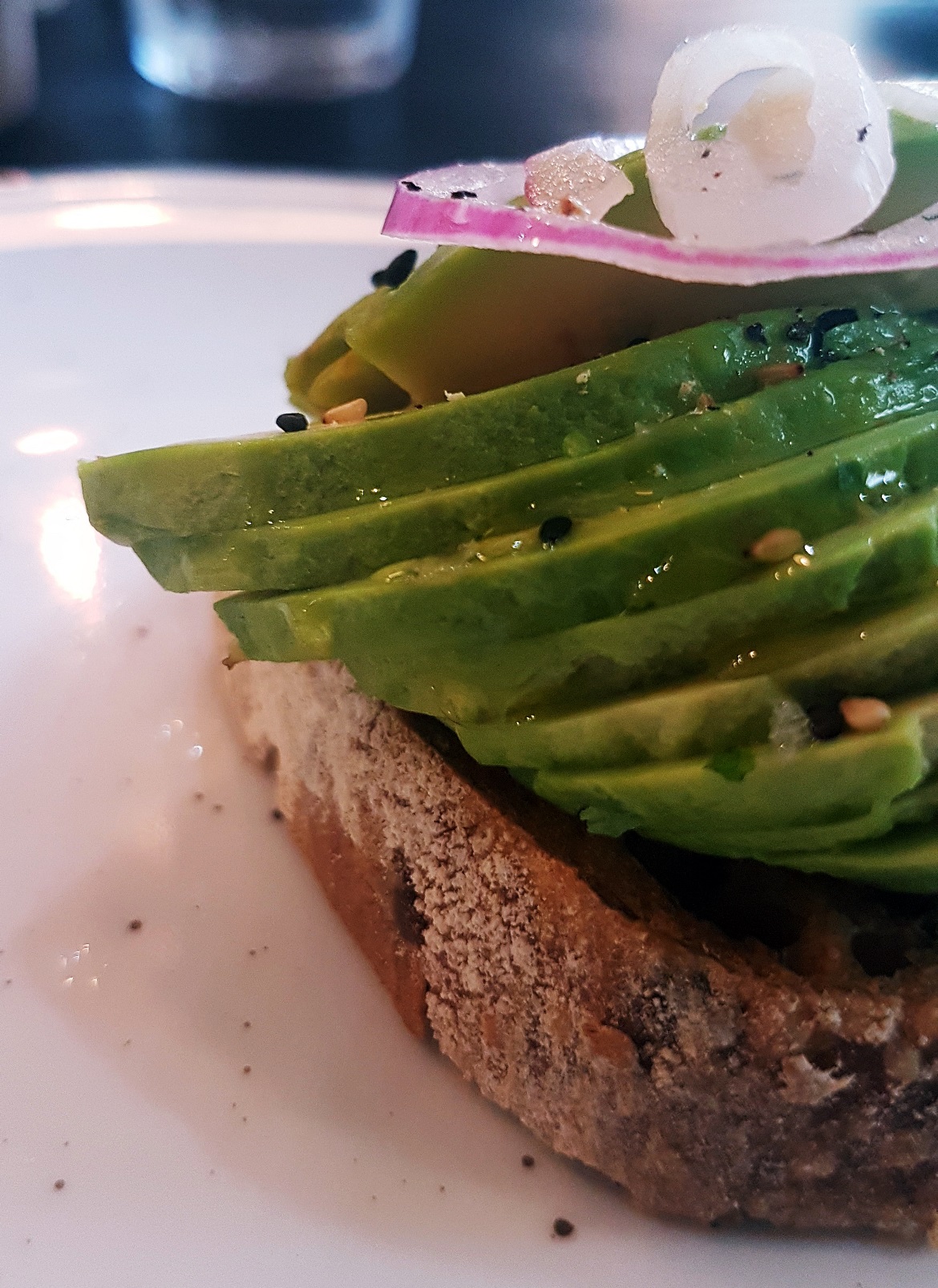 We were served another coffee, and had fun trying to pour milk in successfully (not me though, black coffee all the way).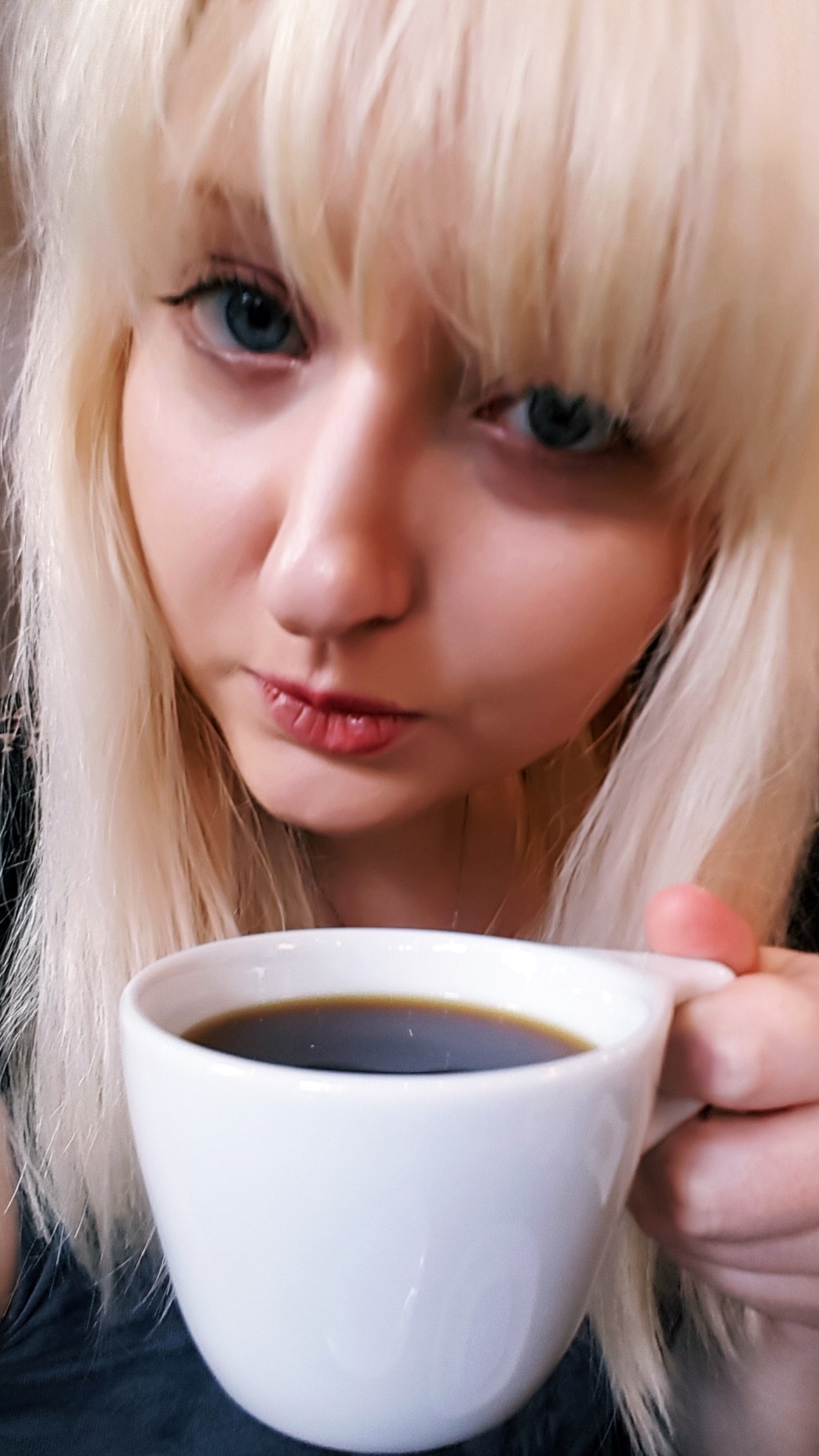 Our next plate was a buttermilk biscuit (similar to a scone) with fried egg, crispy bacon and sauteed kale. It was served with a dollop of homemade ketchup on top. The egg was cooked perfectly, in that it oozed out yellow creaminess when you cut into it. I got a real taste for American style biscuits when I was in New York, so this really appealed to me.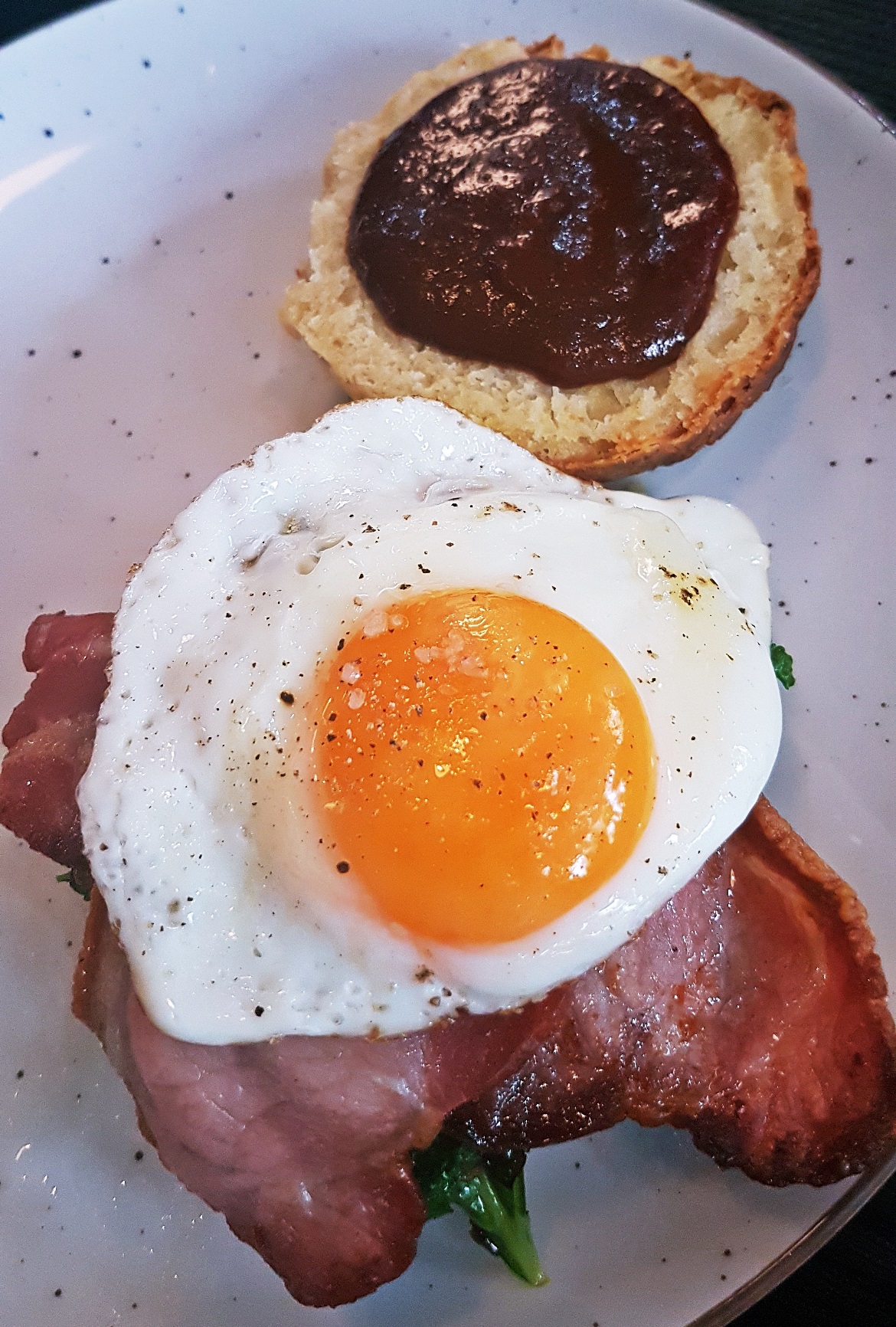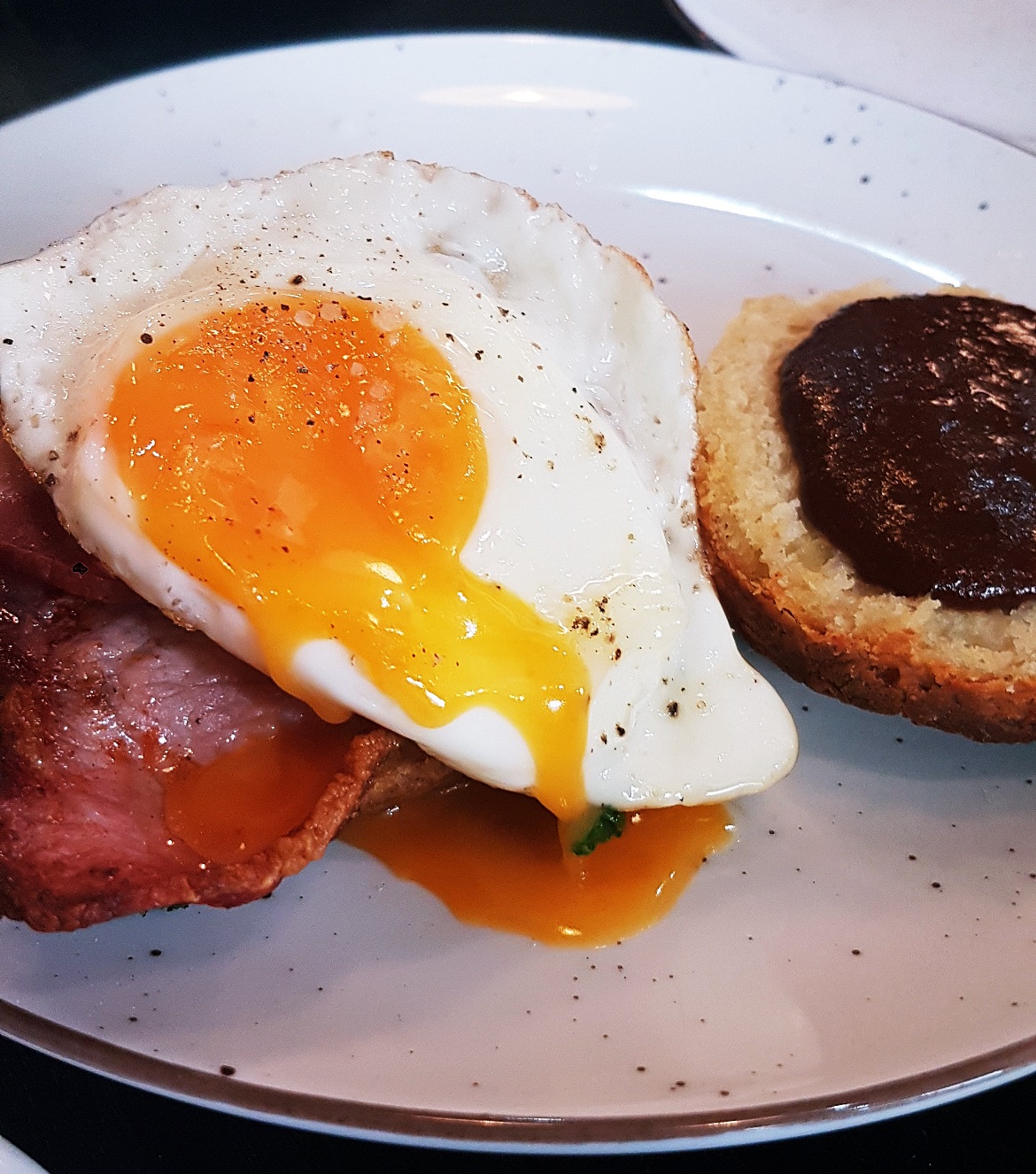 But my favourite dish was the last one. It was beautiful, and I fell in love with it as soon as I saw it. A thick slice of brioche bread, slathered with ricotta cheese with lots of saucy vanilla-tinged cherries scattered over the top. It was perfection, and I want one. Now.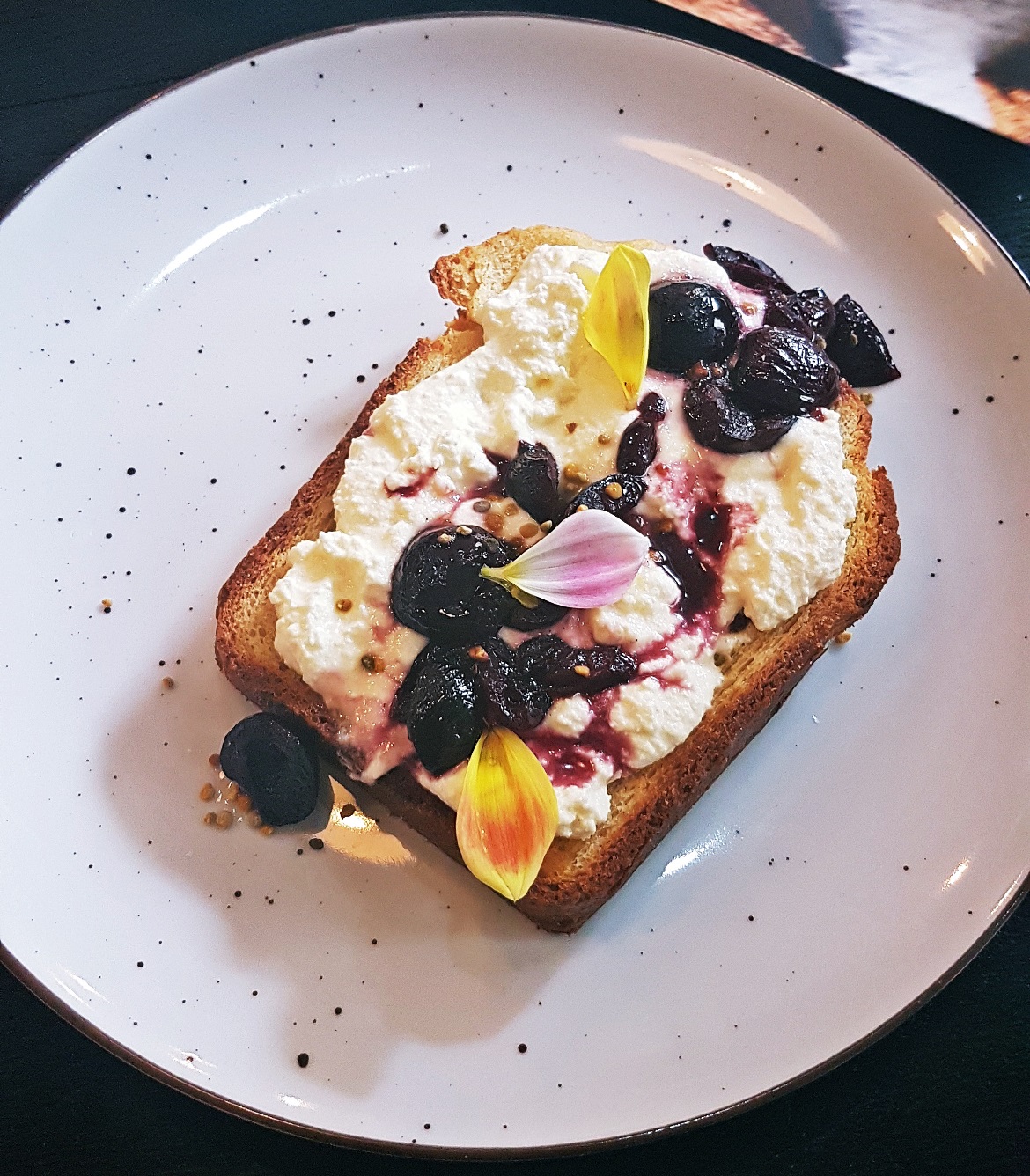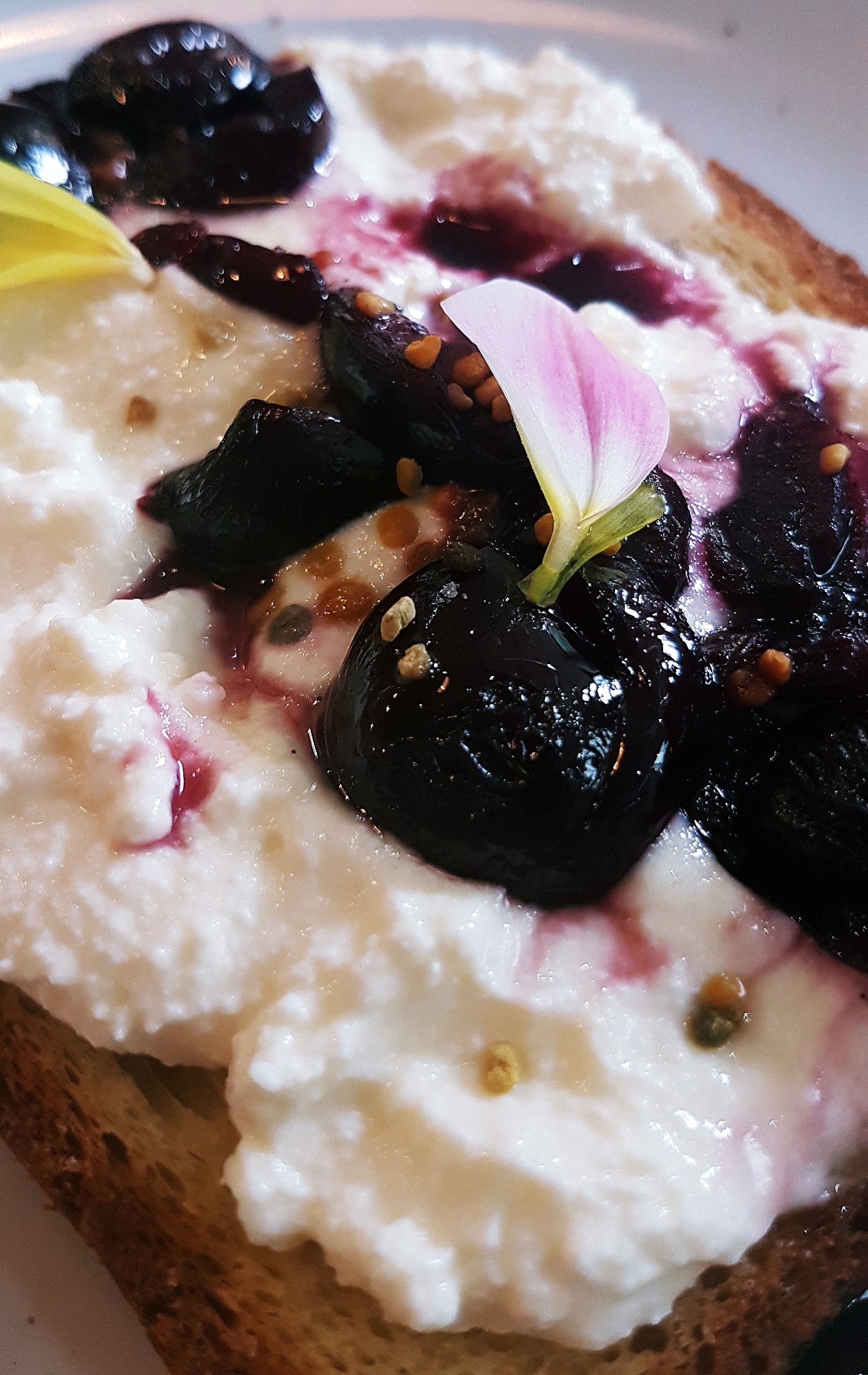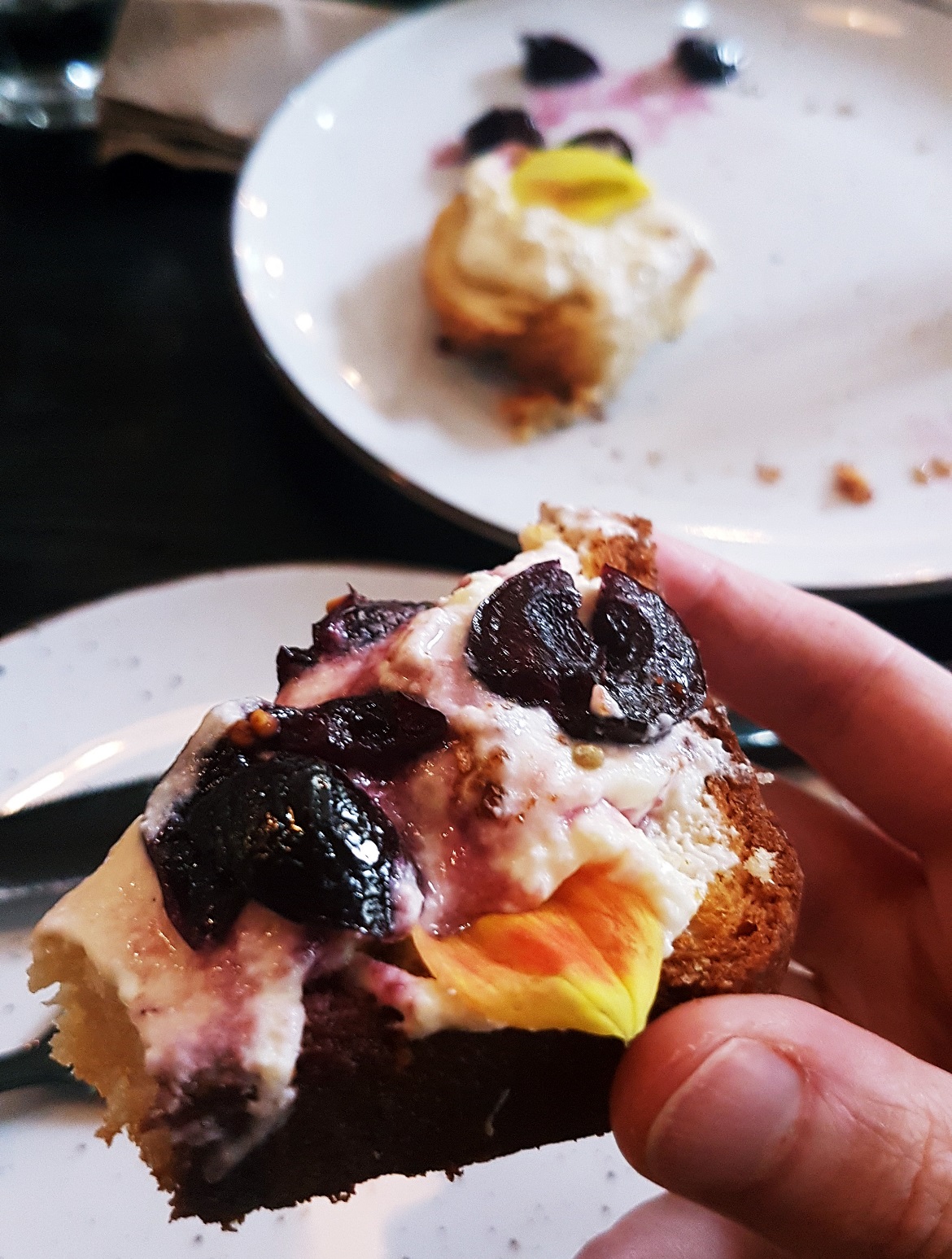 All of the dishes were served to the middle of the table, and we enjoyed digging into them together – after waiting for everyone to take their photos of course! The entire event was one of the most sociable blogger events I've been to. I really enjoyed getting to know the people sat around me.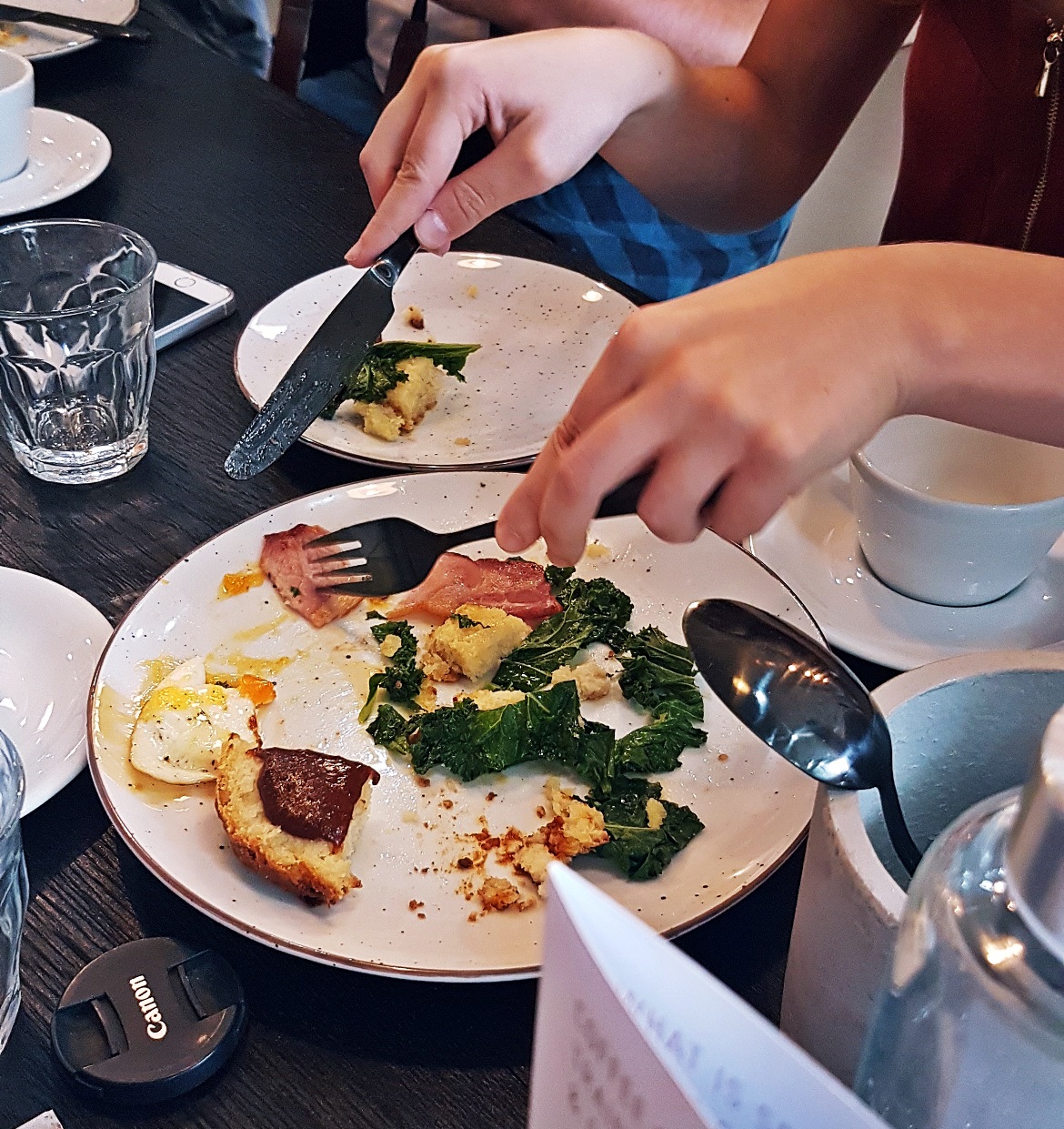 Coffee Roastery and Coffee Academy
After we'd eaten the last crumbs from our plates, we got the opportunity to walk around their coffee roastery, located conveniently next door. North Star started life as a coffee brand, supplying many of the independent coffee shops around the city and beyond.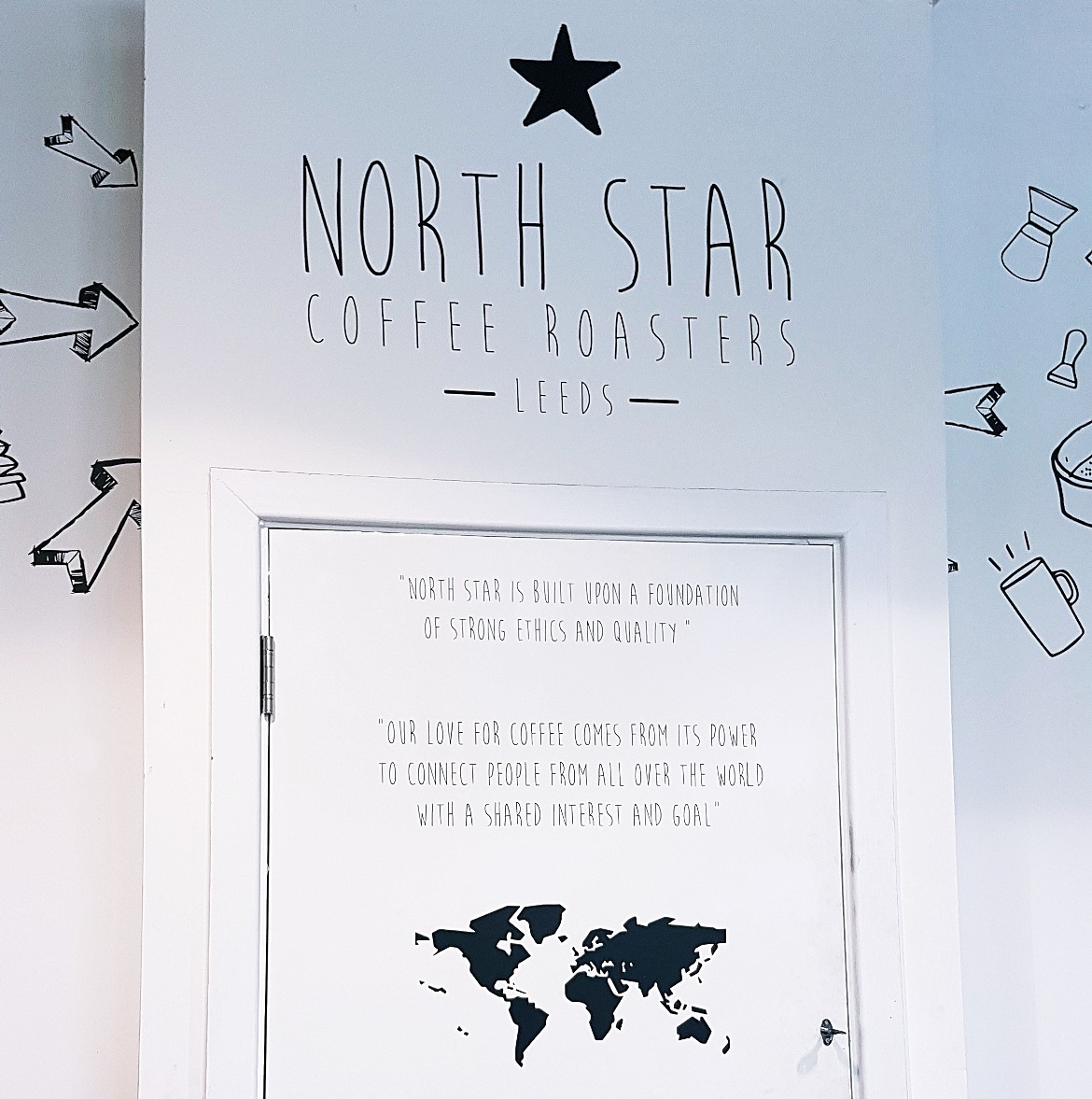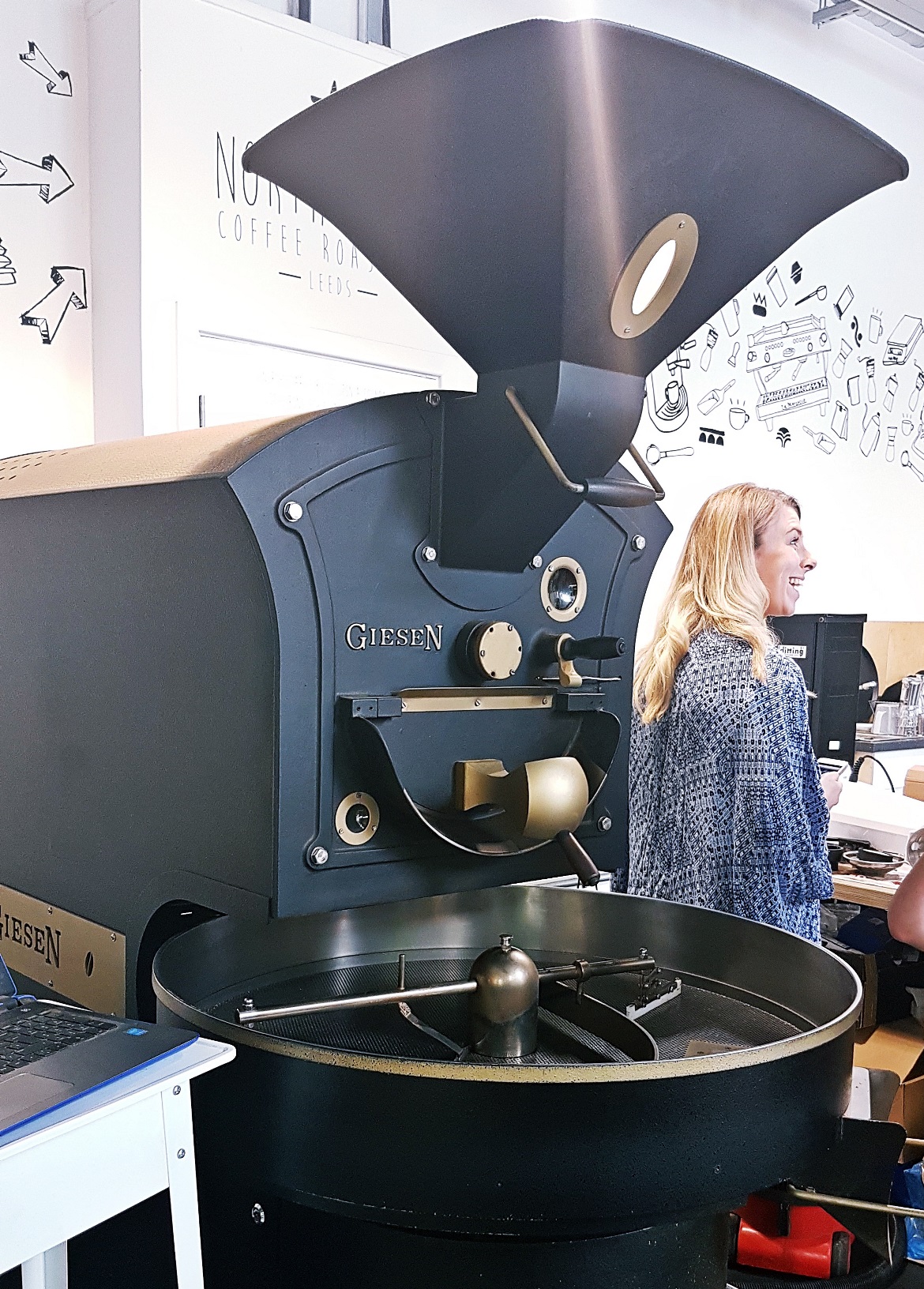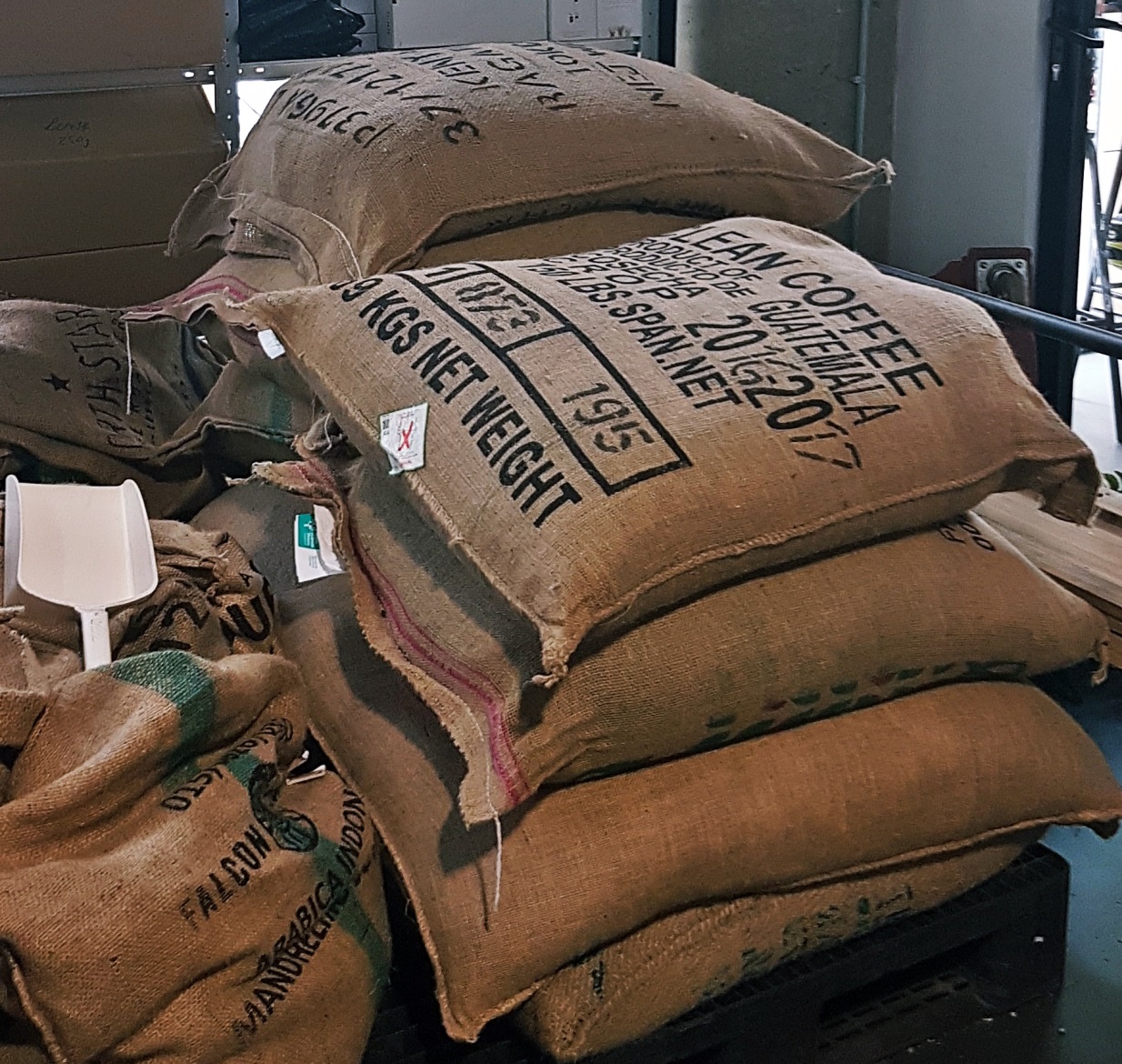 North Star fully believe that the more freshly roasted the coffee, the better the cup. This is why they started in the first place. They also sell bags of their different varieties in-store. I'll report back on Instagram when I've had the chance to try a few different blends.
Meanwhile, out the other side of the roastery is their coffee academy. Stuffed full of different types of coffee machines, they run regular classes their on all aspects of coffee brewing. The majority are aimed at proper baristas and centred around espresso. But they also run homebrew classes that focus on the cafetiere.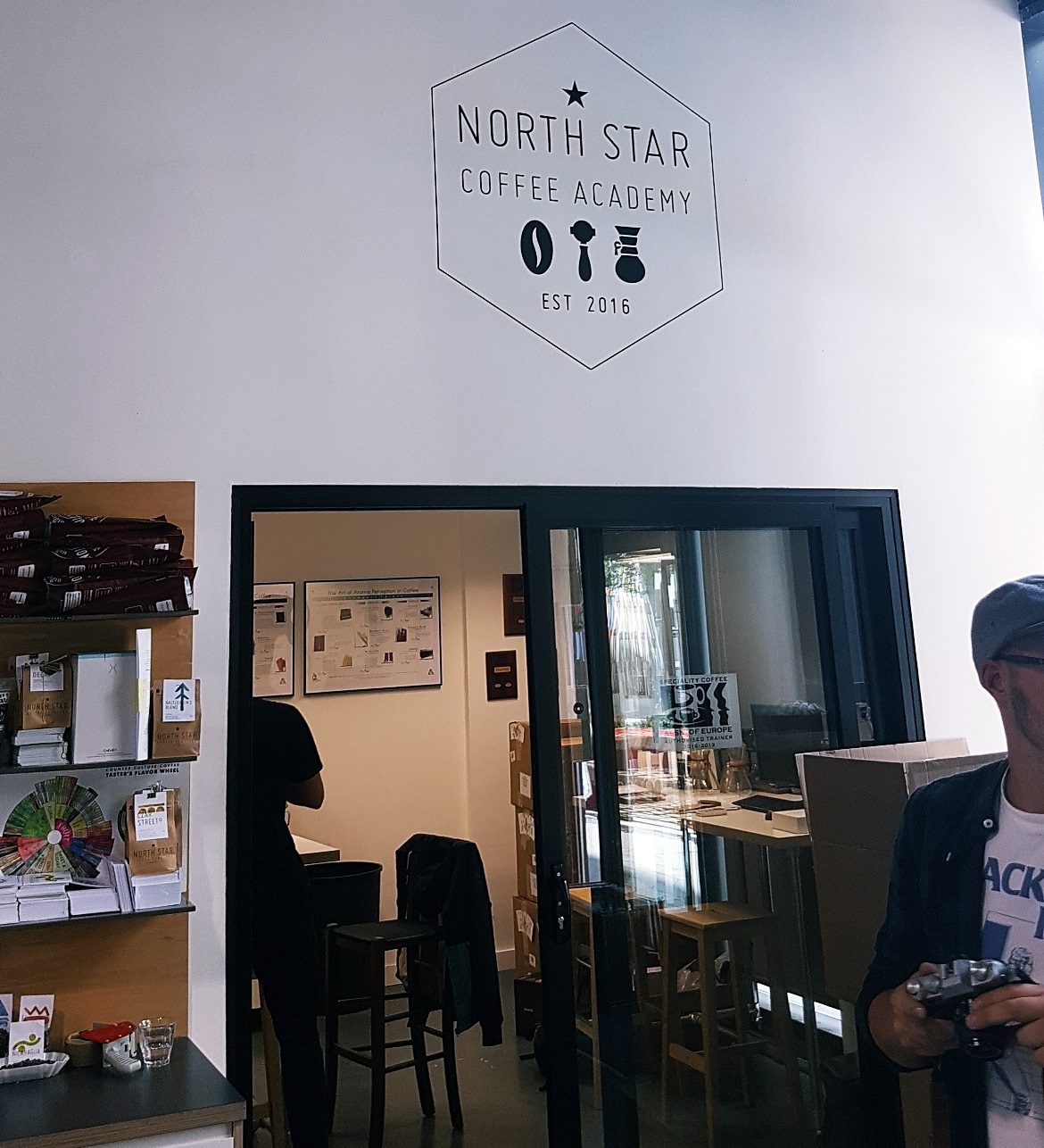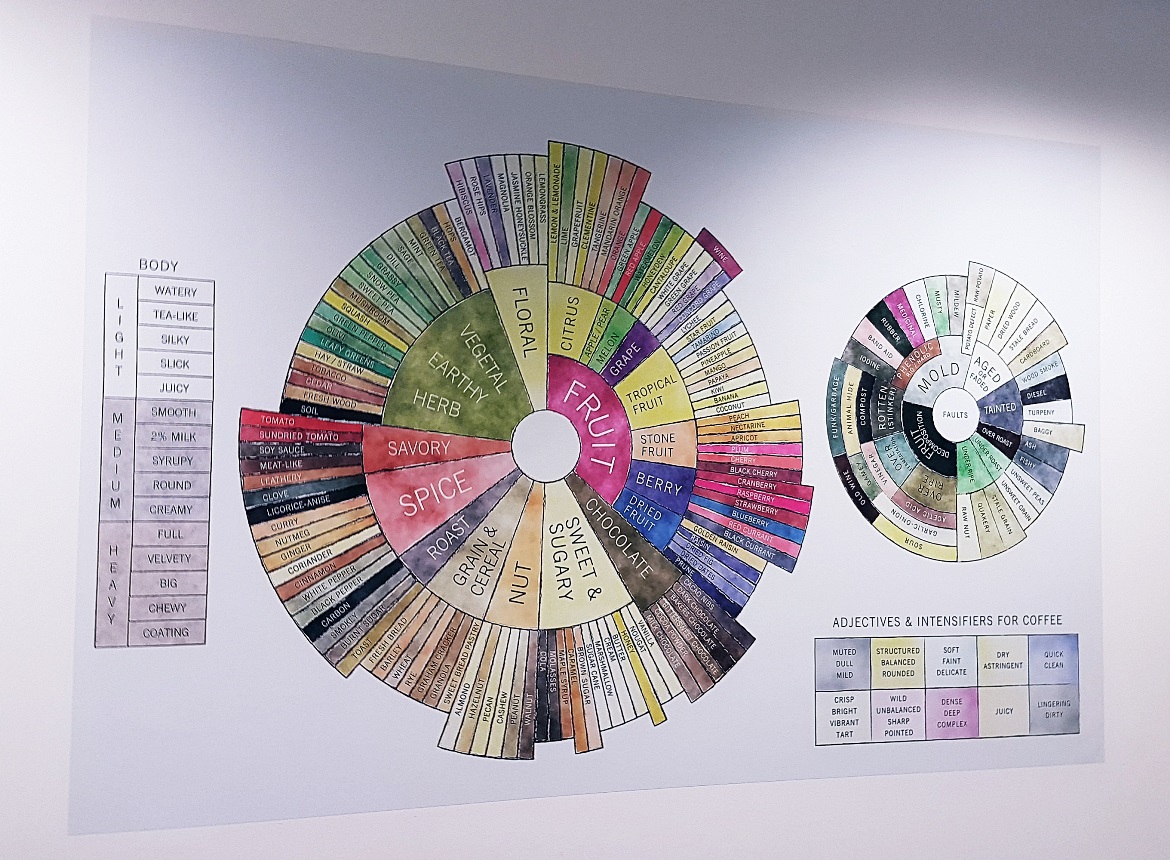 From my time working in a hotel bar, I know the difference between a cappuccino and a latte, and I know how to get the milk all lovely and foamy. But I'm far from an expert – consider a coffee class added to my wish list!
Takeaway Cakes
Towards the end of my visit, I ended up in the General Store section. Here they sell their freshly ground coffee, a range of coffee accoutrements, and various other goodies including freshly baked Noisette bread.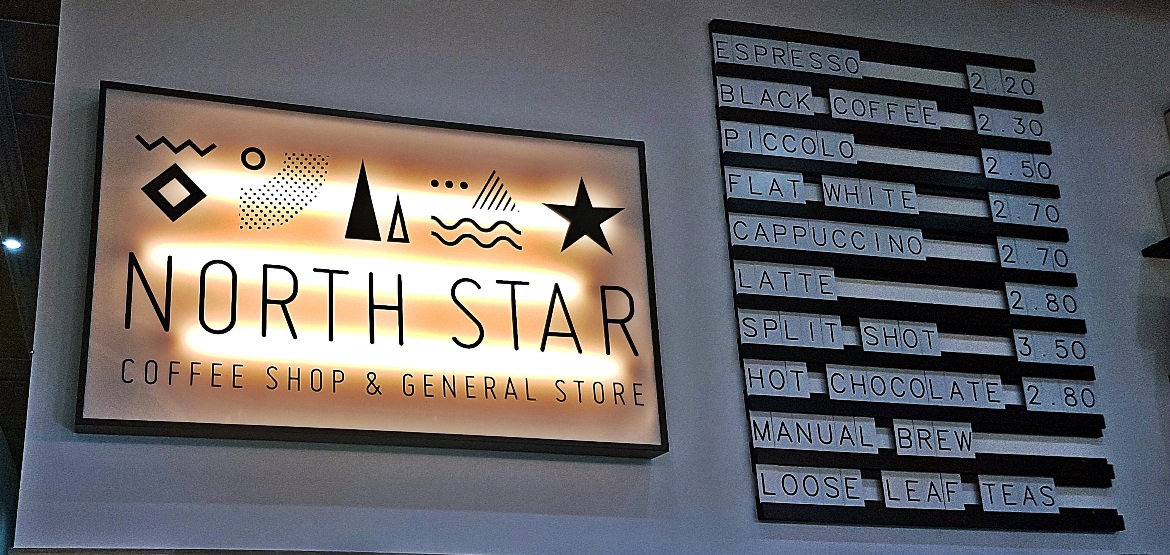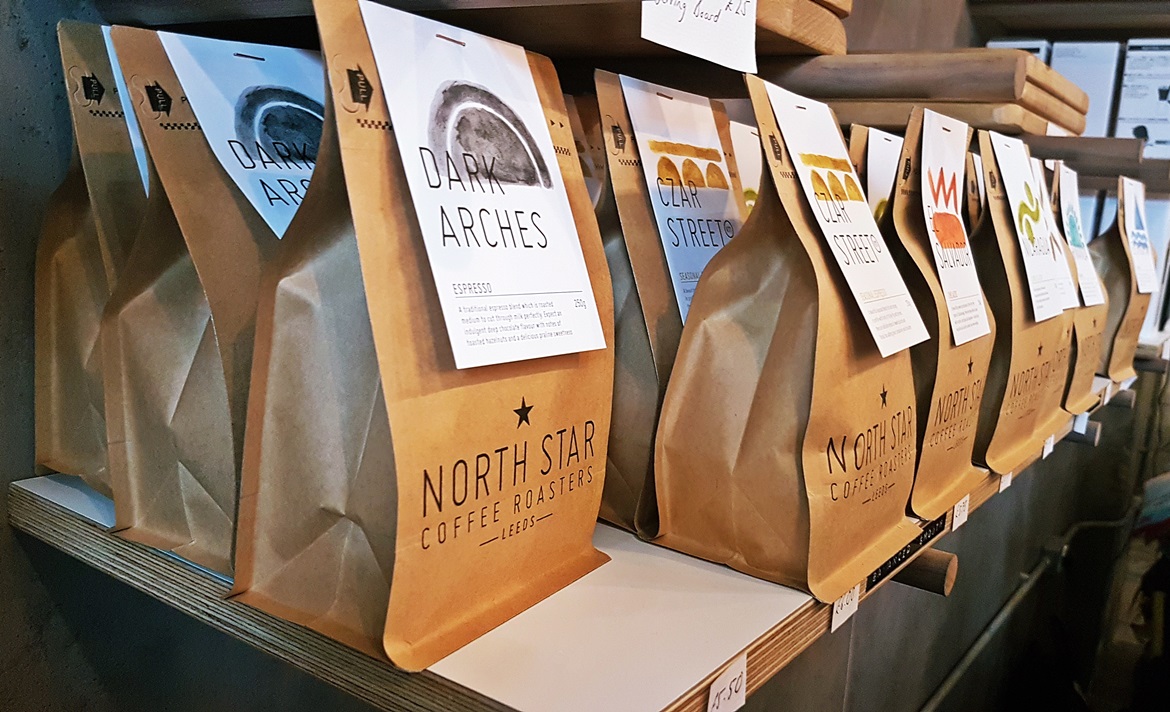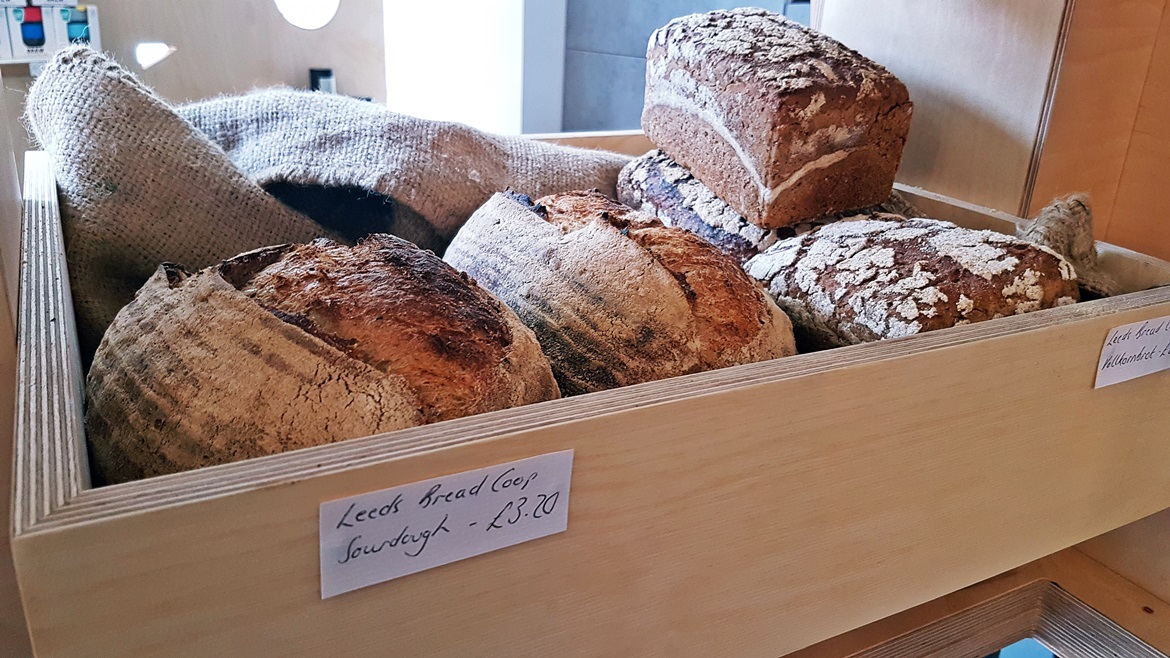 The cakes on the counter started staring at me. Intently. I knew they wouldn't let me leave without at least one of them joining me.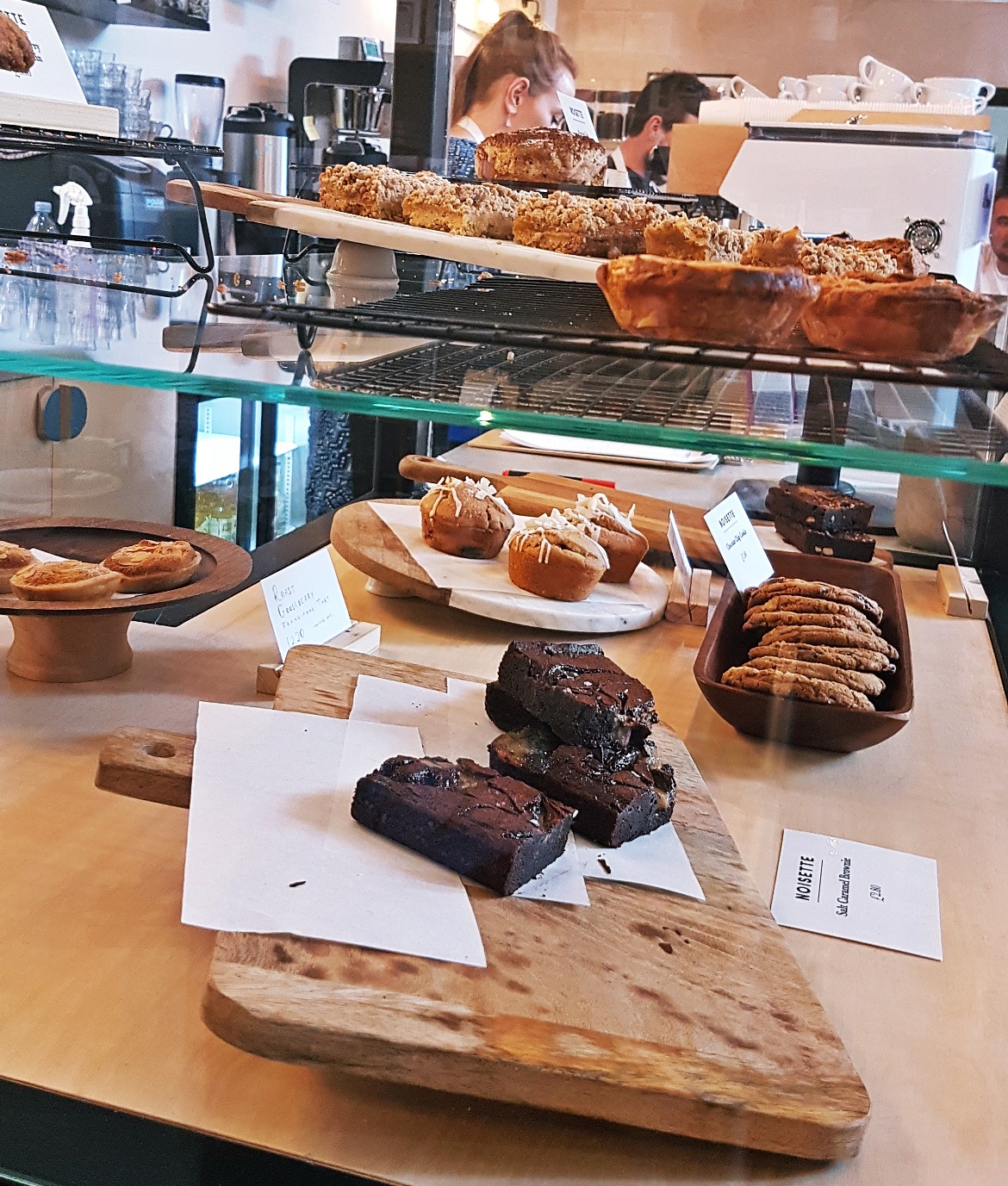 Luckily I'd made up my mind to buy a couple of the Pasteis de Nata for TC and myself to have that evening. I fell in love with the custard pastry on my recent trip to Portugal.
Unluckily… they'd just sold the last three of them by the time I reached the front of the queue. I made a mental note to head back across the river some time soon. Instead I purchased a salted caramel brownie and one of their famous Morning Cakes – a soft chocolatey creamy delight. Unfortunately TC cut them up to share before I could take a proper photo, so I know I'll need to head back for some Insta-ready pics.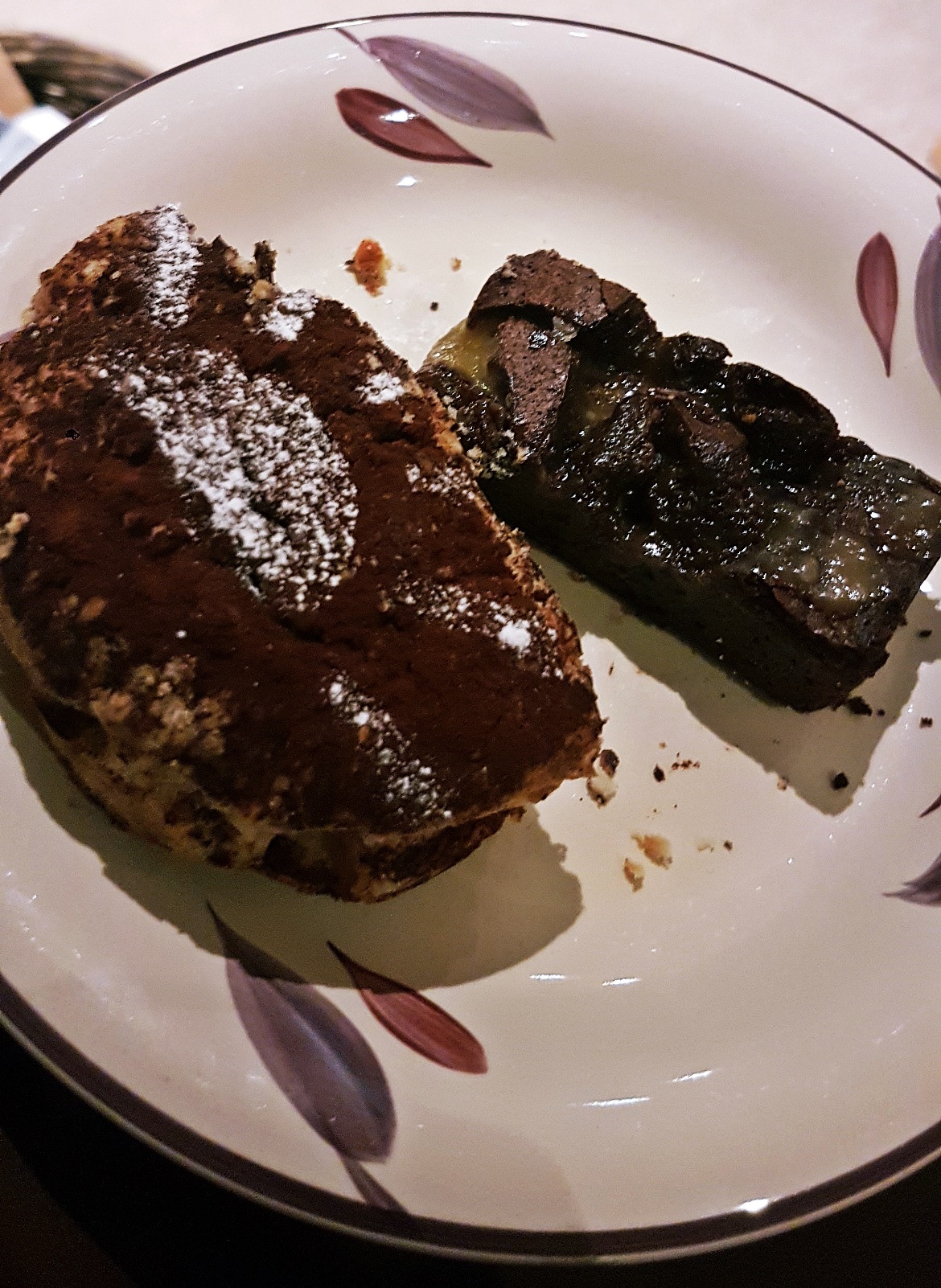 North Star Coffee Shop is such an asset to Leeds Dock. Once I'm back on my feet, I know it will become my regular "coffice" and I'm looking forward to finally tasting their Pasteis de Nata!
Pin it for later: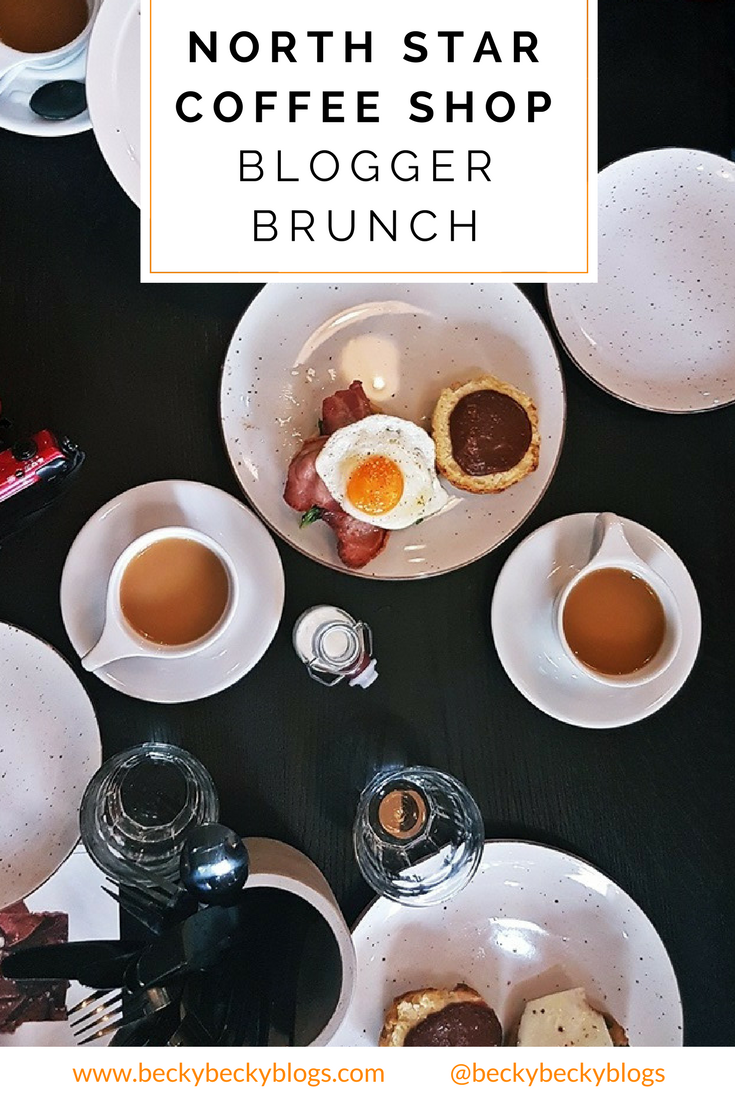 I was invited for brunch free of charge, but all opinions on baked goods and cups of coffee are my own. Here's my full disclaimer.