Oh, New York, New York. A city that's so good they named it twice is definitely the only one on Earth for me.
A couple of years ago I spent 6 magical weeks in the greatest city on Earth. My then-boyfriend was across the pond for three months for work, and I couldn't not use that excuse, could I?
People often say that large cities make them feel small. I feel the opposite. I feel like being in New York City made me feel right at the centre of everything, and where else should you possibly be if you're ambitious?
Here's an amalgamation of the some blogs I wrote back when I visited for my first week…
Arriving in New York City
I flew out of Terminal 3 at Heathrow at 4pm on Saturday 15 November 2014. This trip marked a couple of firsts for me – my first long-haul flight, and my first flight alone.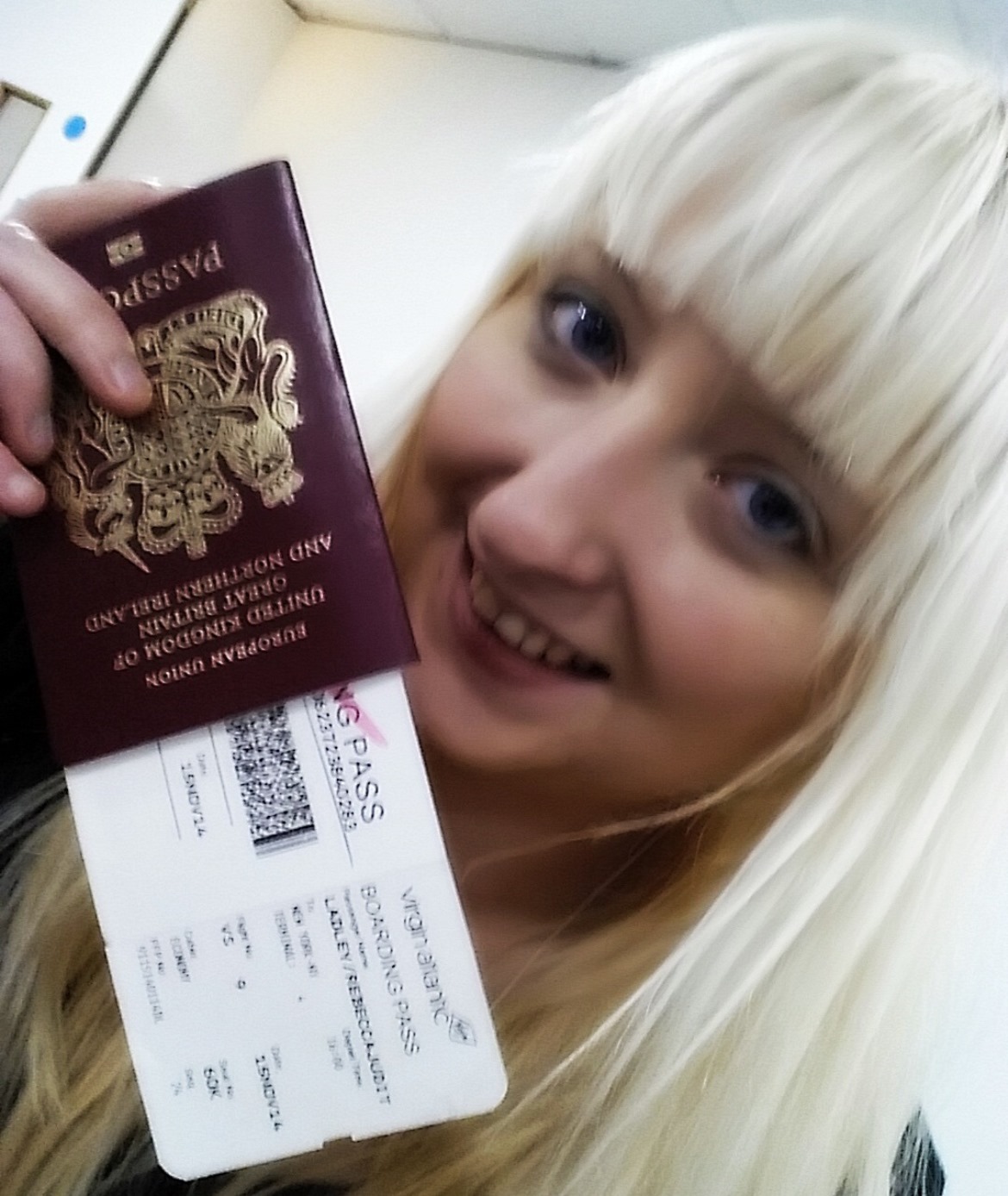 The seven-hour flight was fairly empty and seemed to pass in no time. I peered out the window as we came into land, and thought I might have glimpsed the Empire State Building, or some other New York skyscraper.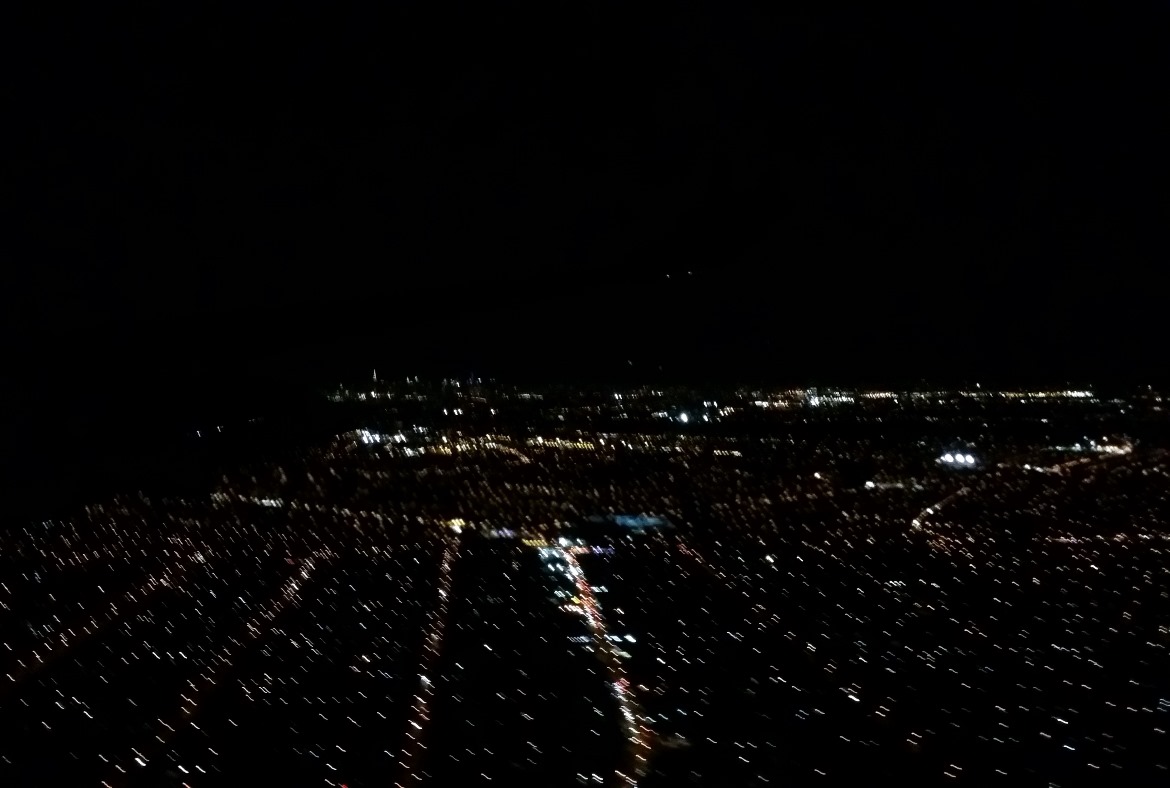 In a flash I was off the plane, through customs and greeting my boyfriend. Our taxi into the city gave me my first taste of NYC: bright, loud and oh-so-busy.
Our apartment was spacious and luxurious, and just 10 minutes walk from Times Square. Our first evening we visited a real American supermarket (spoiler, not that different to a UK supermarket). Then jetlag hit me and I fell asleep – not in the supermarket, we made it home first
First Day in the Big Apple
The next day we took a trip to Central Park via Times Square. By day, the tall buildings and busy shops and restaurants crowd around a frankly fairly tiny square of pavement. Both road and pedestrian traffic is often at a standstill. The giant billboards were impressive, but I wouldn't see it lit up by night until much later in the week,.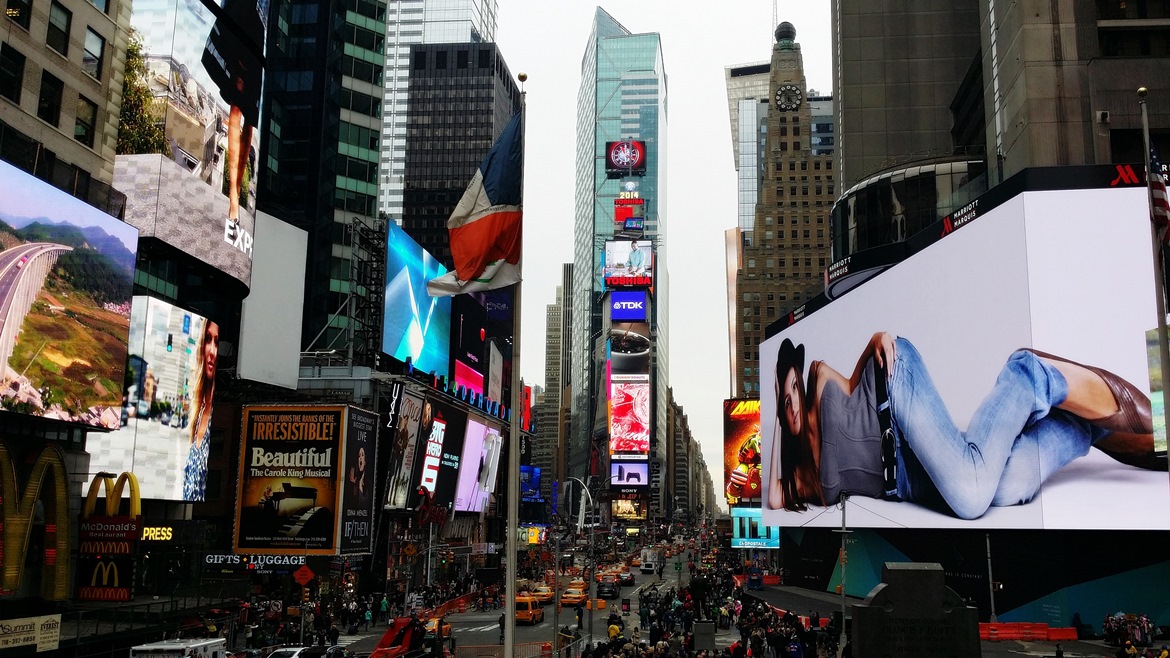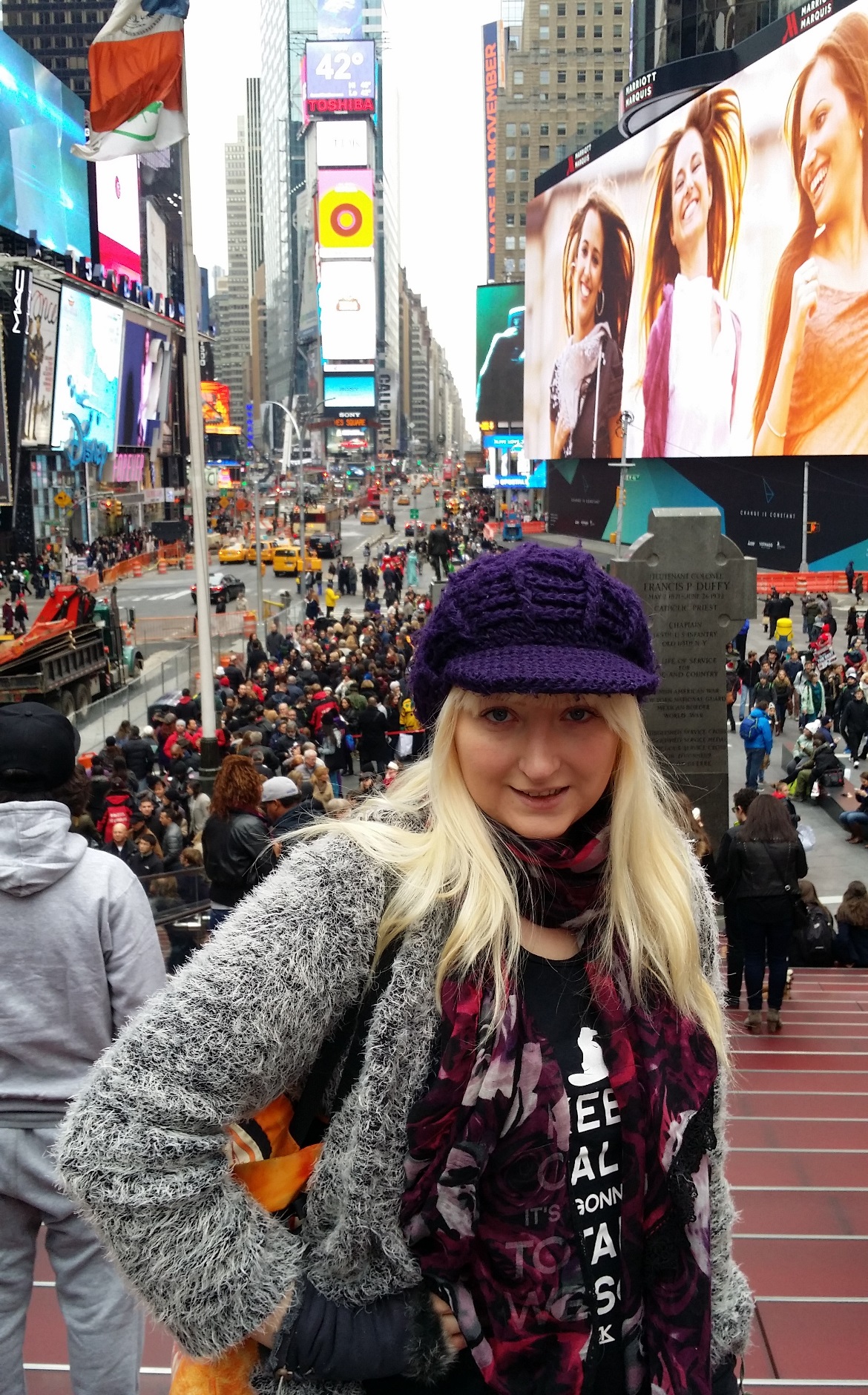 Wandering around Central Park, I could see exactly why so many New Yorkers love it. An island of calmness in a sea of bustle, autumn (or fall, as the Yanks would say) had turned the leaves a thousand shades of orange and red. Around us, many families had decided to spend the day tossing around a football or clambering over rocks.
The squirrels were friendlier than any I had met before, and almost seemed to be posing for my camera. The weather was freezing but our excitement kept us warm.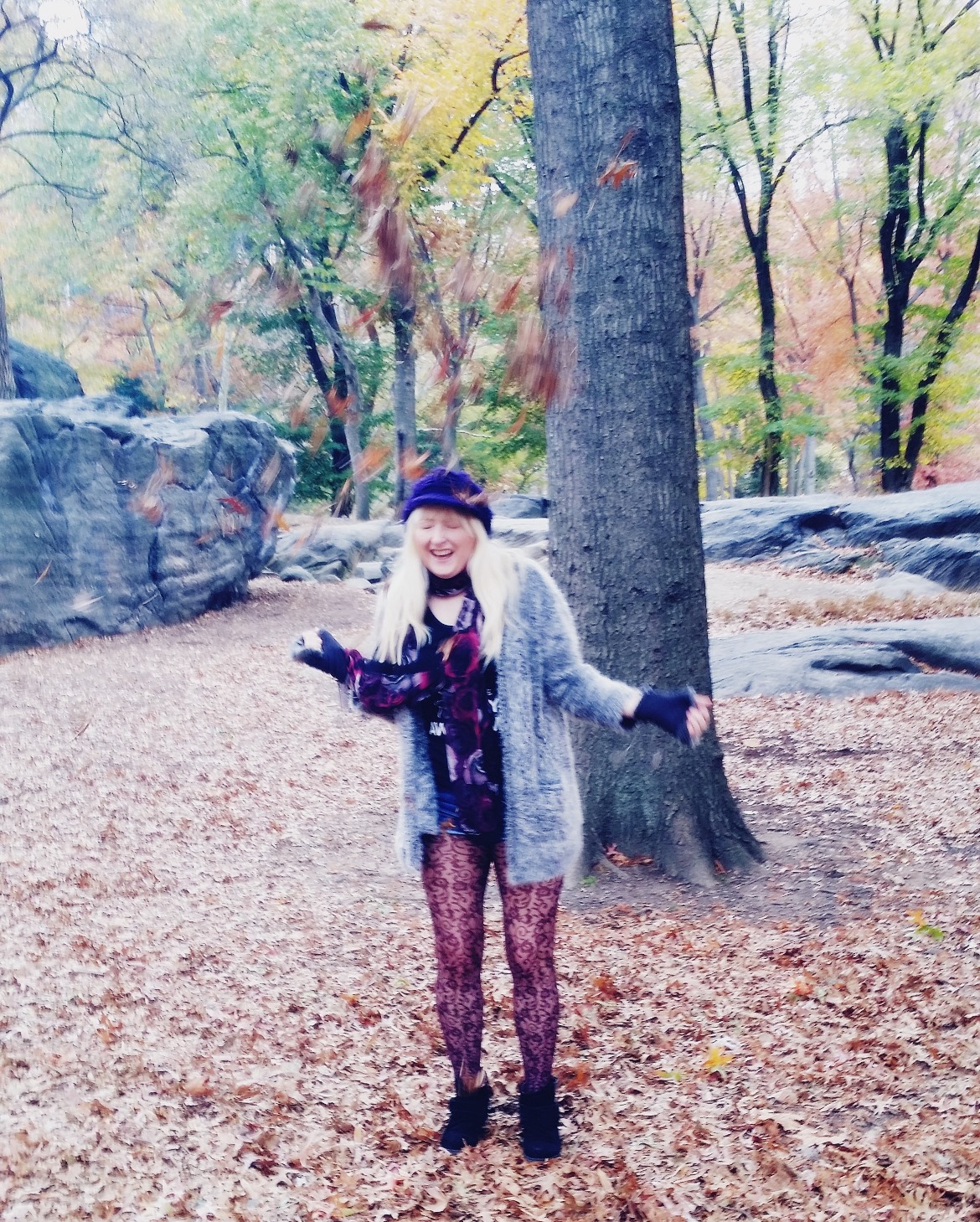 For lunch we visited the place which had been most recommended to me – the Loeb Boathouse in the middle of Central Park. It was pricey, and service wasn't the best, but the food was to die for.
The American tradition of brunch seemed unusual to our palates. We split a starter of macaroni gratin (fancy mac and cheese), then Tom had an English Breakfast-esque meal while I tucked into some waffles. And mimosas, of course.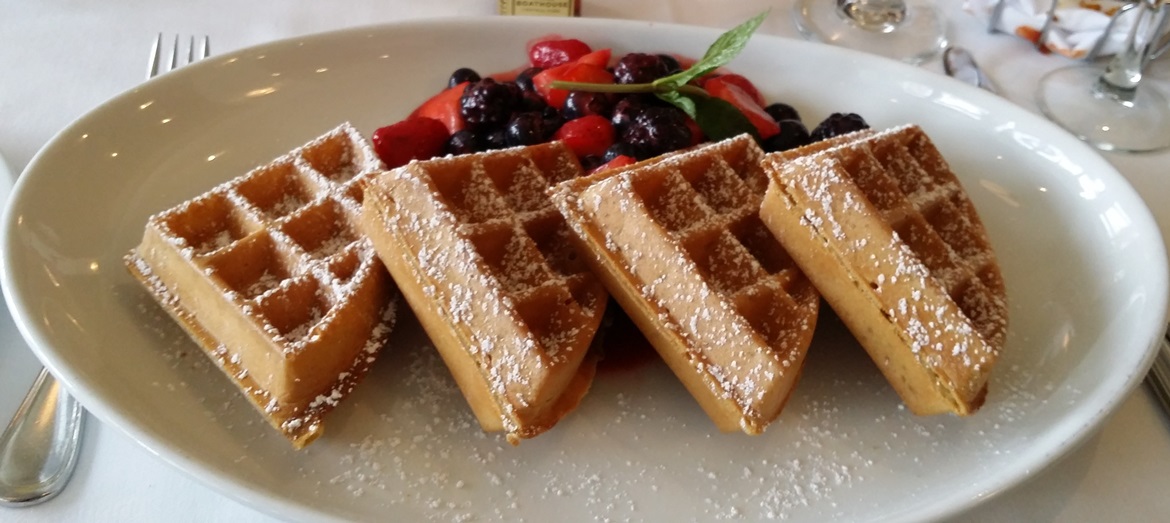 Our afternoon took us down the famous Fifth Avenue, home to the best shopping in New York City. Not that we could have afforded much of it – the corner near Central Park is full of designer boutiques. Luckily a little further down we found some outlets that were more our price range, as well as the ice rink in front of the Rockerfeller Centre. We also stopped in at the impressive Grand Central Terminal, New York's main train station.
Still feeling the effects of the time difference, we took part in the NYC tradition of takeout from the Oriental place downstairs and ate it in bed. Tom was going to be working all week, leaving me plenty of time to keep up with my own work and explore the city on my own.
Freezing Rain and Fish Tacos
Monday's weather was dreadful – not quite cold enough for snow, so instead soaking icy rain.
I got the downtown subway with Tom to near where he works. Jetlag meant that waking up before 7am wasn't a worry. I found a cosy Starbucks to nestle in and hammer away at some work. Feeling very cosmopolitan, I worked for about 5 hours until Tom took his lunch break in a little cafe near work. Afterwards I headed back to the apartment, planning to do some sightseeing that afternoon. The drizzle and freezing temperatures put me off, so I stayed in all afternoon, deciding to leave my sightseeing adventures for brighter days.
At 4:30pm I met Tom from work and we headed to Cowgirl Seahorse, a Mexican place he'd visited during his first week here. It was amazing and remains one of my favourite places in the city. The frozen margarita flavours included blood orange and melon, and I discovered a new favourite in fish tacos. Tom picked the weird sounding "chicken fried chicken", while the live band pumped out lively country songs.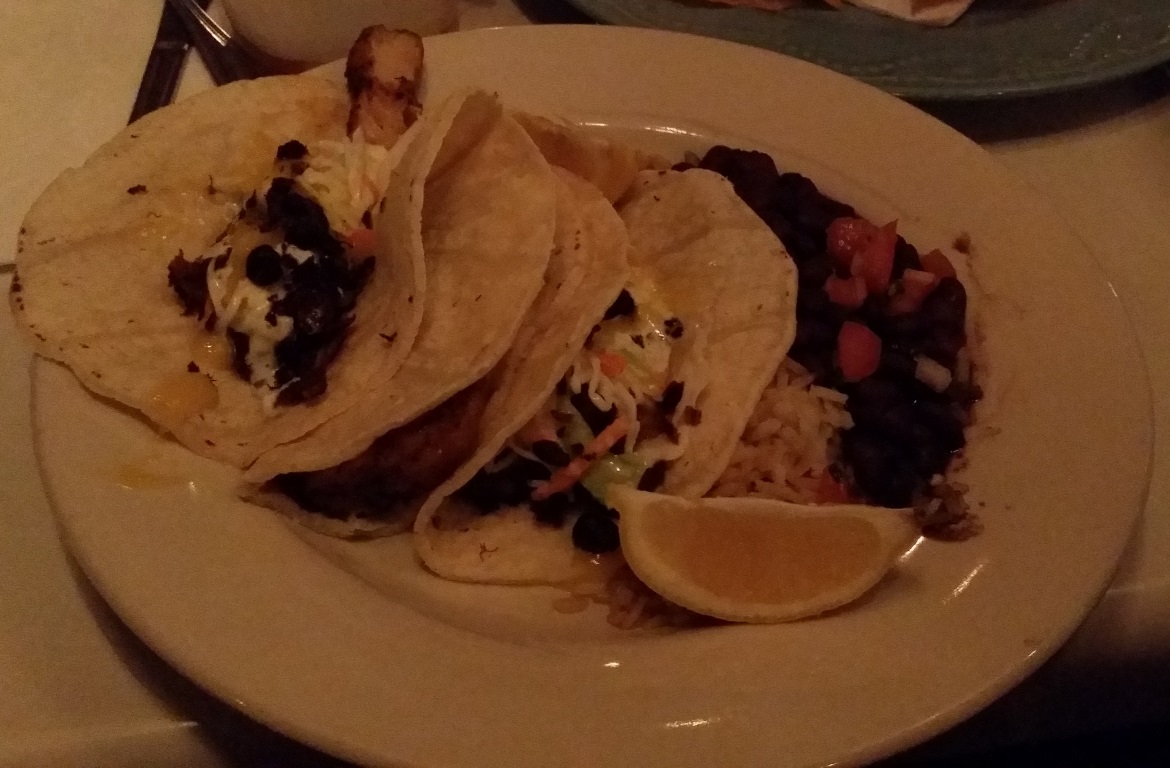 Downtown Wandering
Tuesday saw me visit Green Nature, an independent coffee shop across the street from Tom's apartment. Cappuccino in hand, I settled down at 7:30am to a good morning of work. Sadly the wifi ran out after two hours, meaning I had to relocate another of the two hundred and twelve Starbucks scattered across the streets of Manhattan.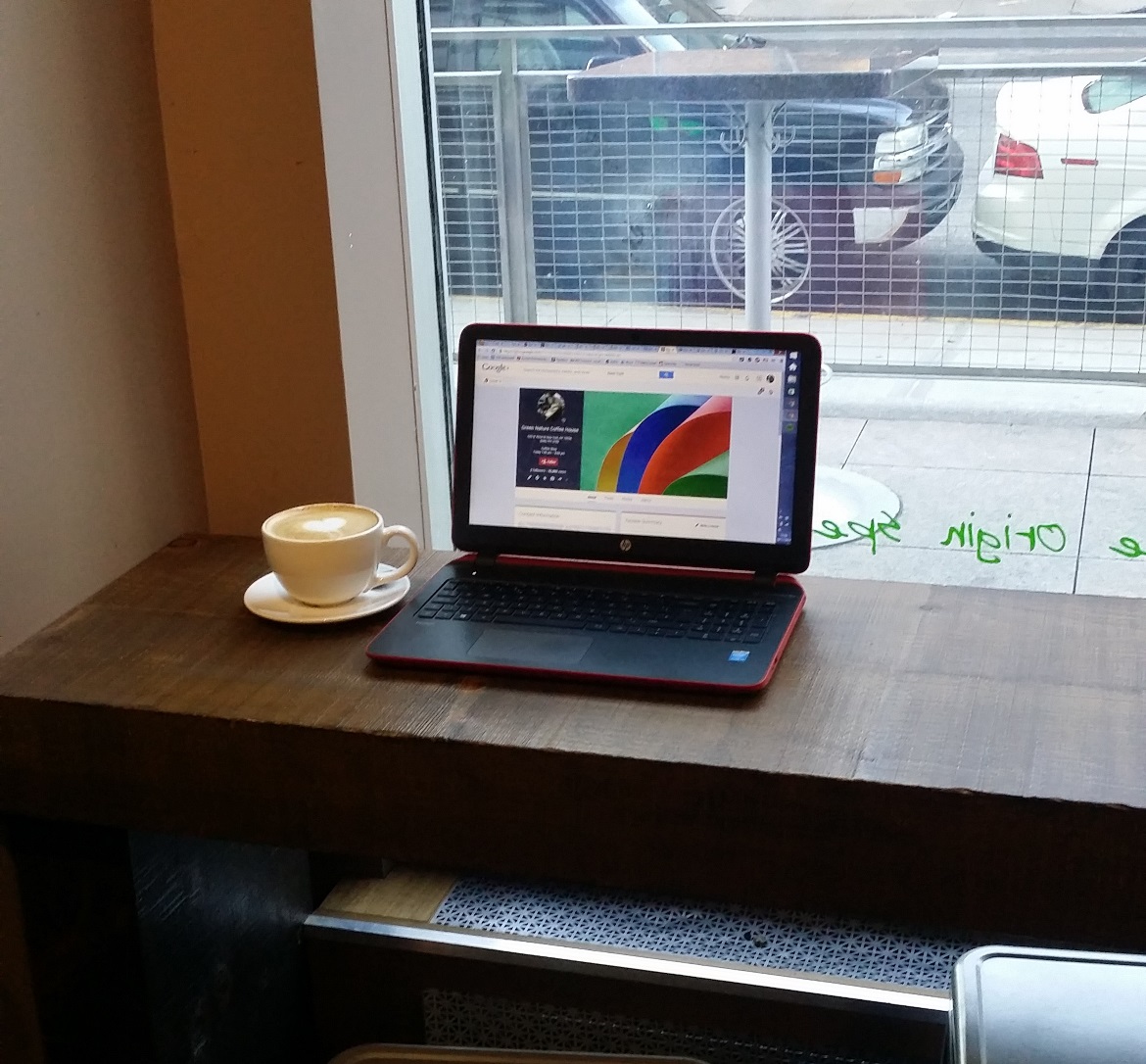 That afternoon I traipsed from Tom's Midtown apartment to "the Village" – Greenwich Village, that is, and Noho, Soho and Little Italy. I started in Washington Square Park and combined several walking tours together. This saw me through 4 hours of wandering, finishing on Lafayette Street.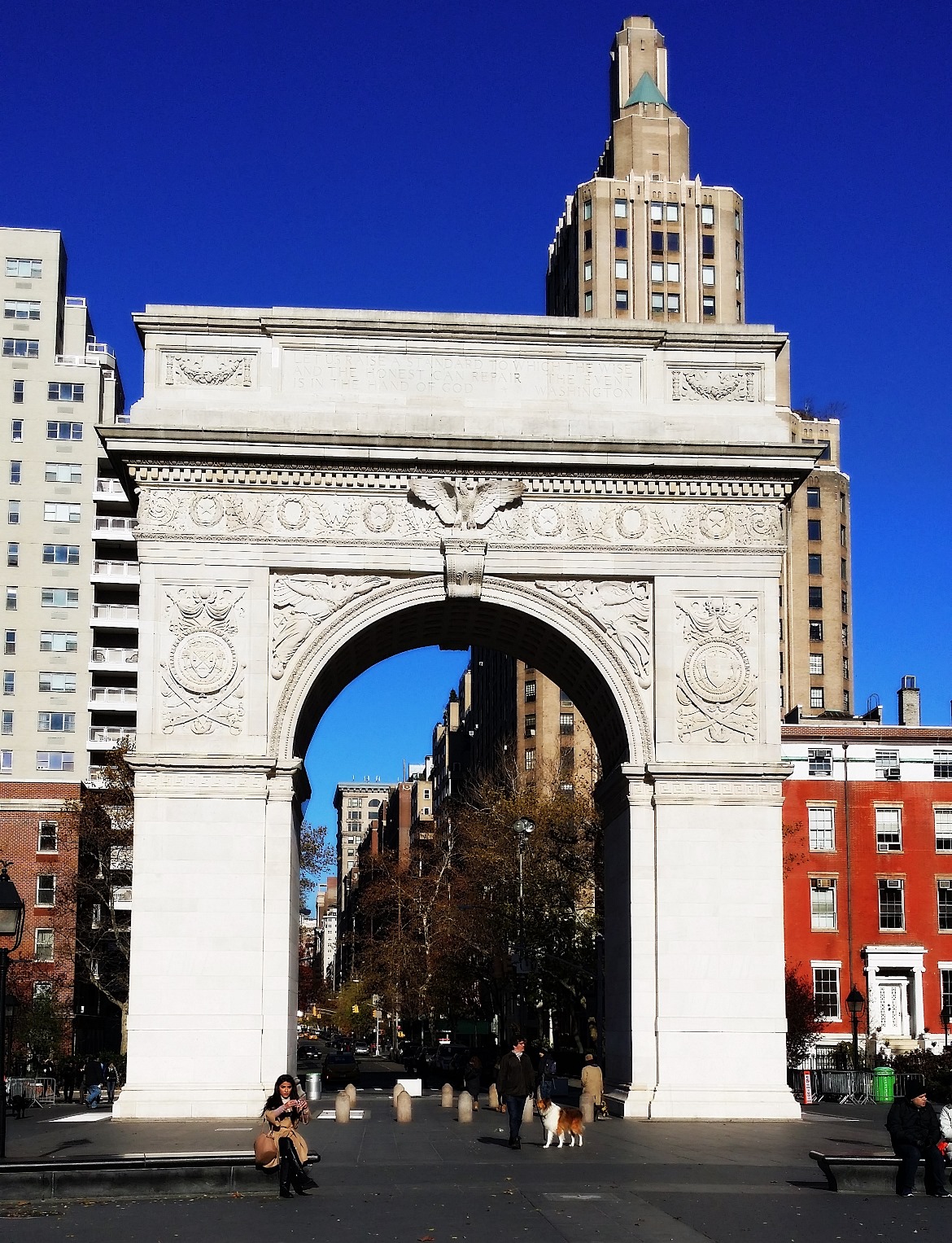 With temperatures barely hitting 2 degrees (you can see why they use Fahrenheit over there – Celsius is too depressing), I had to make frequent pitstops in the many small coffee shops, plus a "kati roll" (Indian burrito) place for lunch.
I really enjoyed my afternoon wandering the streets of New York. Several cups of coffee had me sufficiently buzzed that I was recovering fast from jetlag. I saw a ton of things I'd only ever seen in movies – in fact many things I believed only existed in the movies, such as yellow school buses and fire escape ladders. I even saw some actual filming going on.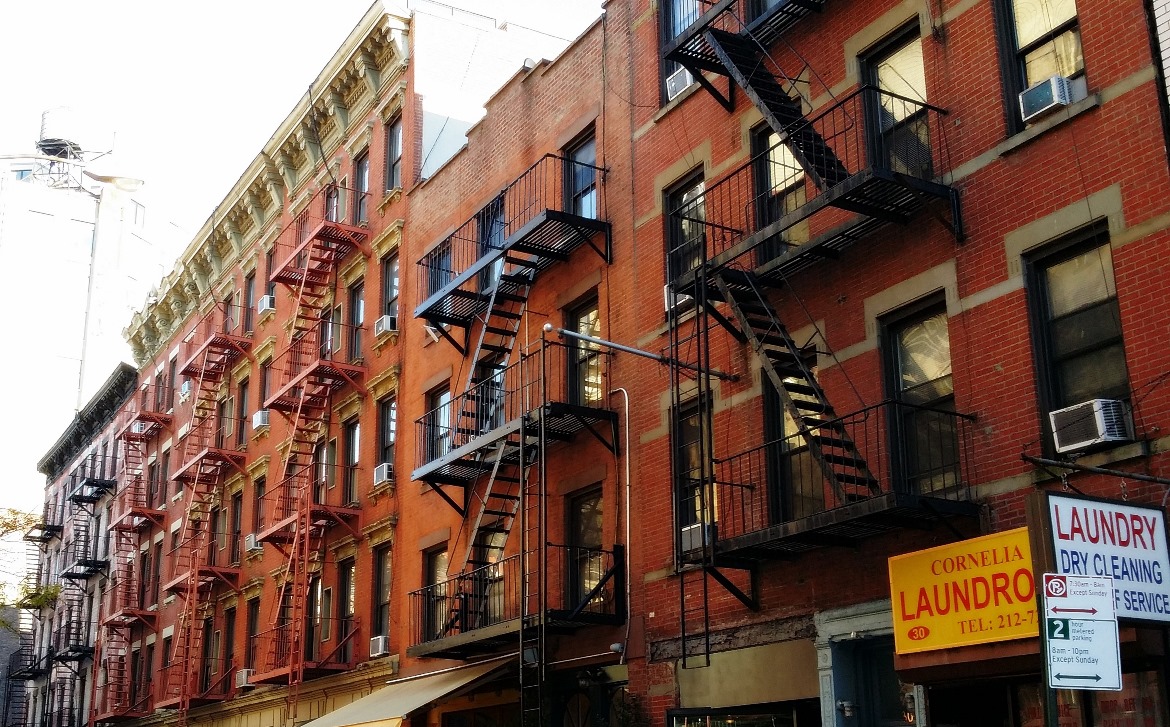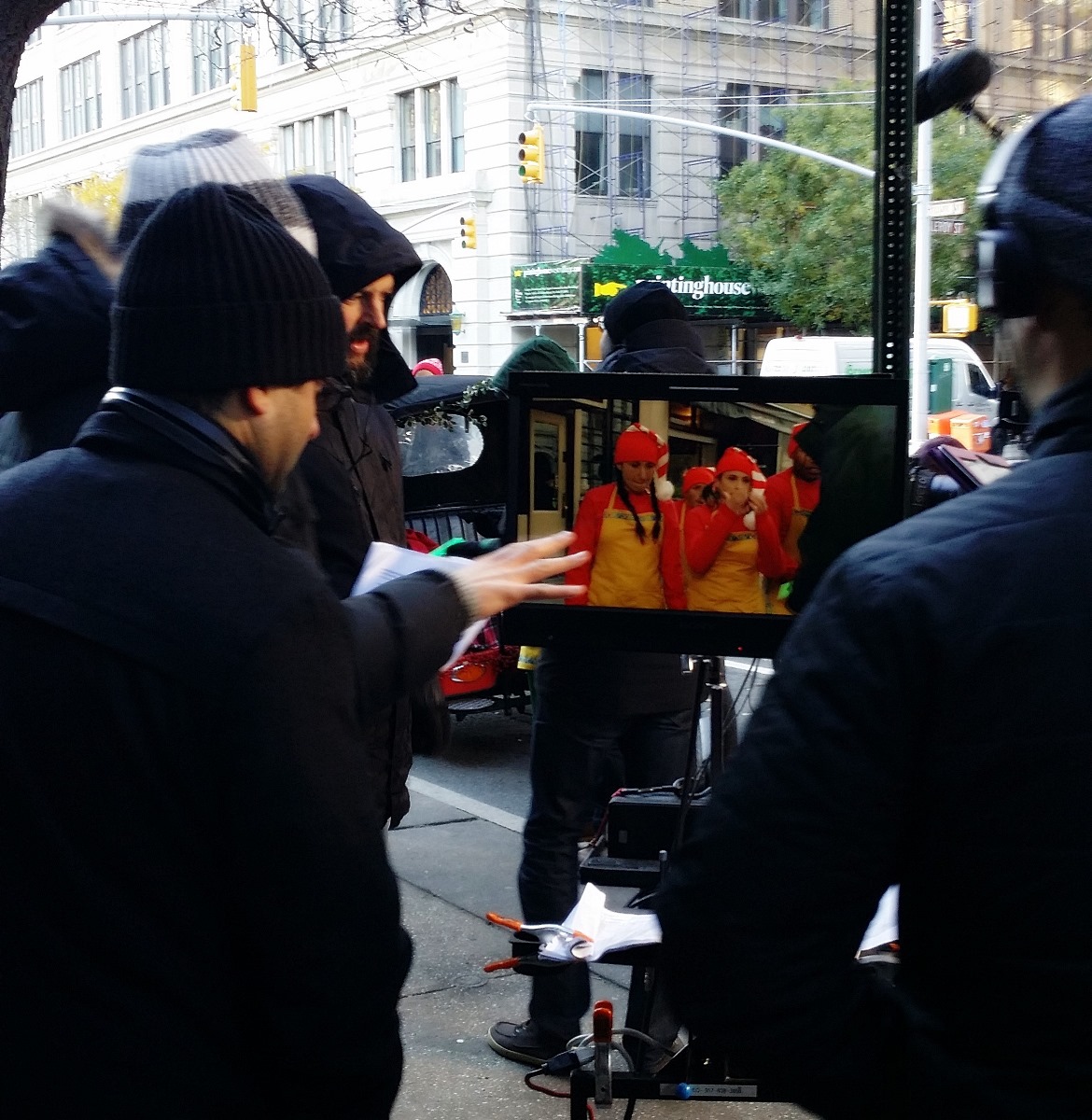 Tom got the subway to me that evening, and we meandered around Little Italy searching for somewhere to eat. We settled on Rubirosa, a small Italian family-run joint, and tasted some real Italian-American pizza (yummy).
Shopping and a Broadway Show
I'd been planning to head to a BNI meeting on Wednesday morning, but it was cancelled that week. Instead, I stayed in and got some work done, then headed out about half 11 to meet Tom for his birthday lunch.
We went to a chain fast food place called Shorty's with some of his work friends, and I tried a Philly Cheesesteak (basically a baguette with steak and cheese). We ate lunch in the 18th floor cafeteria of his work, with beautiful views across the Hudson to the Statue of Liberty.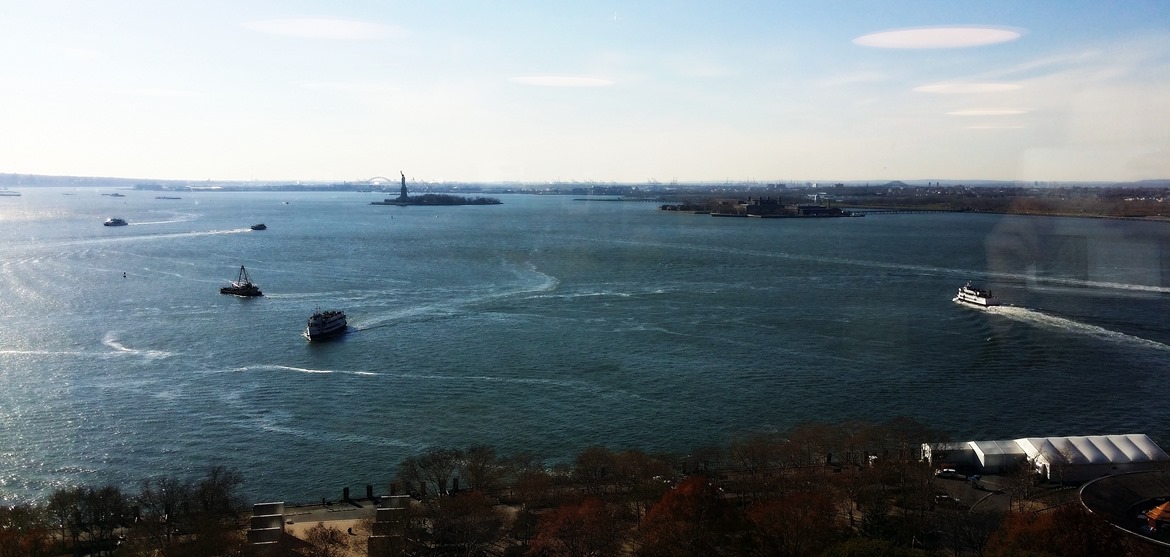 That afternoon I headed along the south end of Fifth Ave, passing the Flatiron building, and then popping into Macy's.
Sadly I couldn't spare a few hours to try on clothes – I was on a mission! Instead, I popped into shop after shop in search of the perfect birthday present, which I eventually found in the form of a grey New York hoodie. Though he probably wouldn't use it while he was in the US, it would make a nice memento for him to bring back home.
That wasn't all, of course. I also queued up at TKTS in Times Square to get us both some tickets to see Once that evening!
Rather than finding a nice pre-theatre restaurant menu, we decided to head to somewhere we'd been dying to go since arriving in America – McDonalds! Classy, huh? And yes, it is tastier there than it is in Britain. We then went to the theatre, only a few blocks from Tom's flat.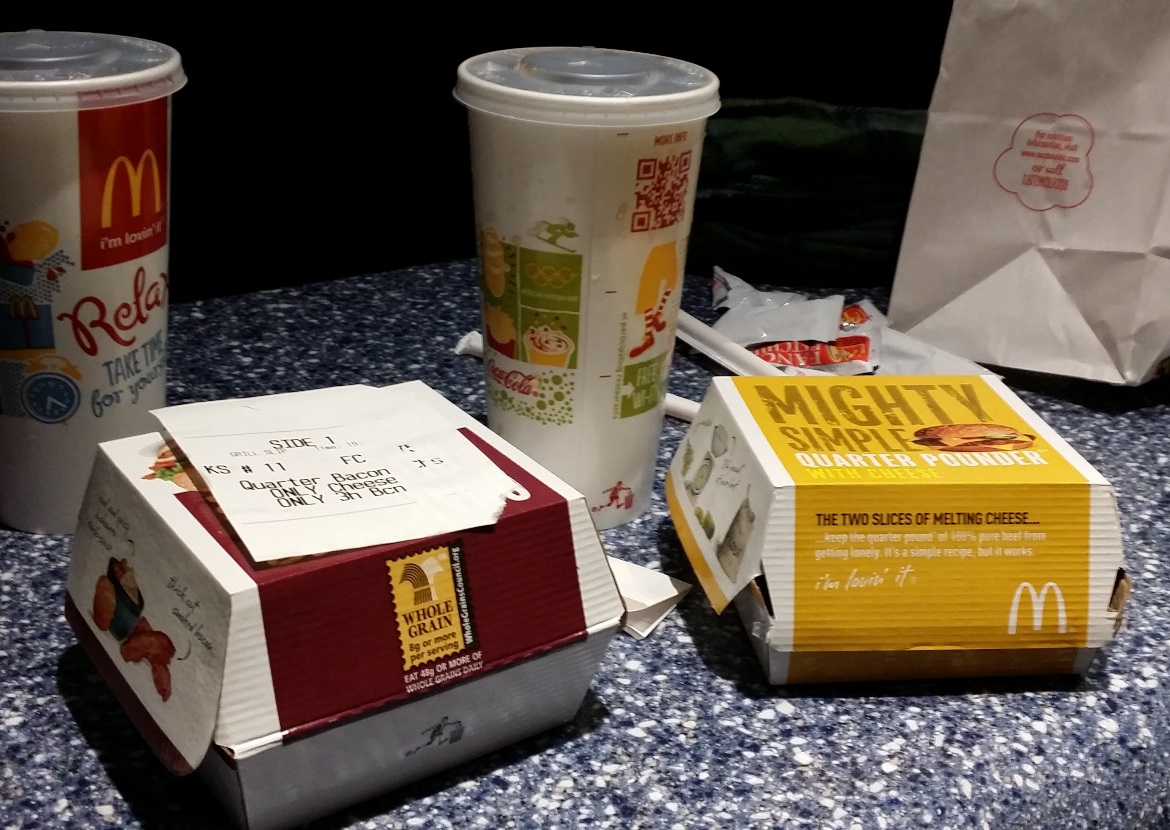 I wasn't sure what to expect from Once, not having seen the movie. The atmosphere was very casual. In fact, for pre-show drinks you actually went up on the stage itself to purchase them. The musical itself was both hilarious and touching at times, and I thoroughly recommend it.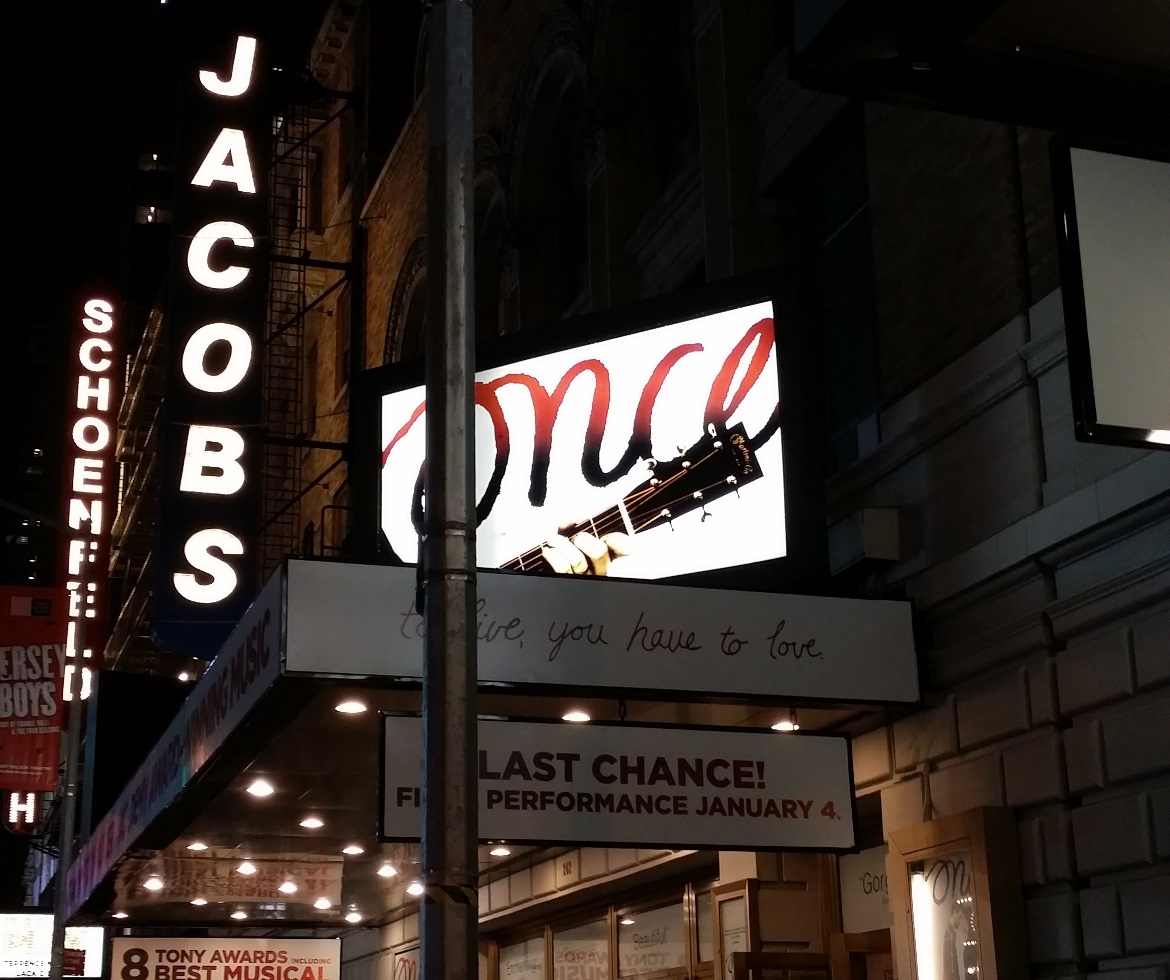 TV Star and TV Bar
On Thursday, I headed back to Green Nature Coffee House. To justify not working on Friday, I stayed hard a work for a few hours longer than my promised morning work schedule.
It was almost 3pm by the time I headed out in search of lunch, and as I wandered aimlessly in the vague direction of Central Park, a lady called out to me – "do you want to be in our TV show?". Well, I'm never one to turn down an opportunity!
It turned out they were from a TV programme called Extra, a sort of celeb gossip show that screened daily on CBS. Television personality AJ Calloway was interviewing Isaac Mizrahi, fashion designer and judge on Project Runway All Stars. It wasn't the most thrilling TV debut tbh. But I was positioned right in the centre of the crowd and I think my cheering was very convincing, despite the fact that I'd had to google both the guys.
Sadly I didn't manage to catch it on air, but I'm sure everyone who watched was blown away by my role.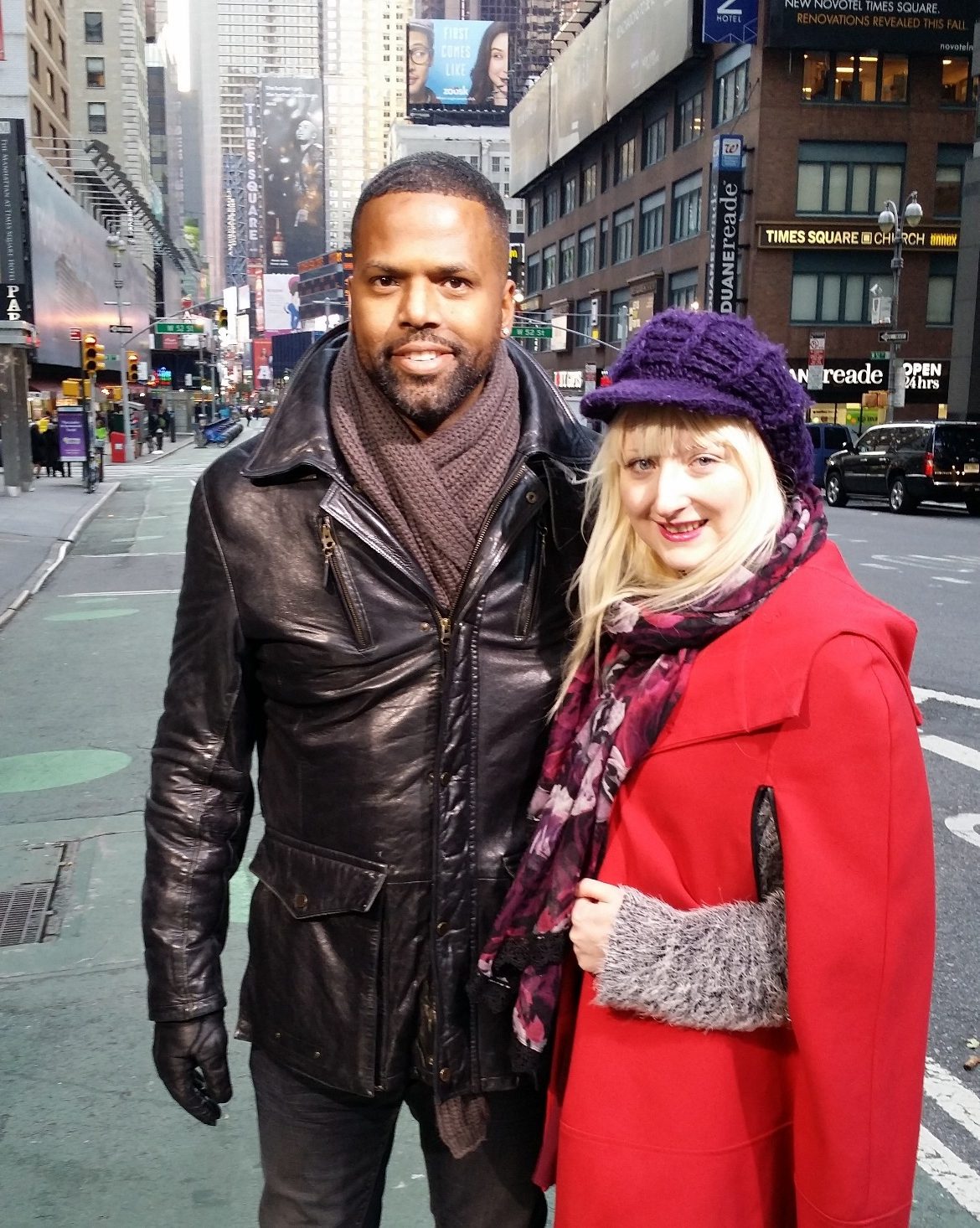 With only an hour left before I was meeting Tom, I decided to head to a certain nearby Irish bar that was definitely on my to-do list – McGees. You might know it better as the bar from How I Met Your Mother. It's not the actual bar, as it was filmed in LA, but it's the bar it was based on. Unsure of American pub protocol, I sat at the bar and ordered a glass of wine, then tipped 10% of my bill.
That evening Tom and I met up with a friend from uni, Ed, who is currently working in upstate New York. We met at the enormous book store Strand, then headed to Gyu-Kaku, a nearby Japanese BBQ place for food and drinks. Mountains of food were brought out to us, and we cooked our own meat on the central BBQ hob. It was awesome to see Ed again. But even better, it was good to finally learn a bit more about the American culture from someone who'd been living and breathing it for the past few years.
He insisted we get some Smores for dessert – but then managed to tip our chocolate and graham crackers into the fire when he posed for a photo. Luckily the waitress brought over replacements.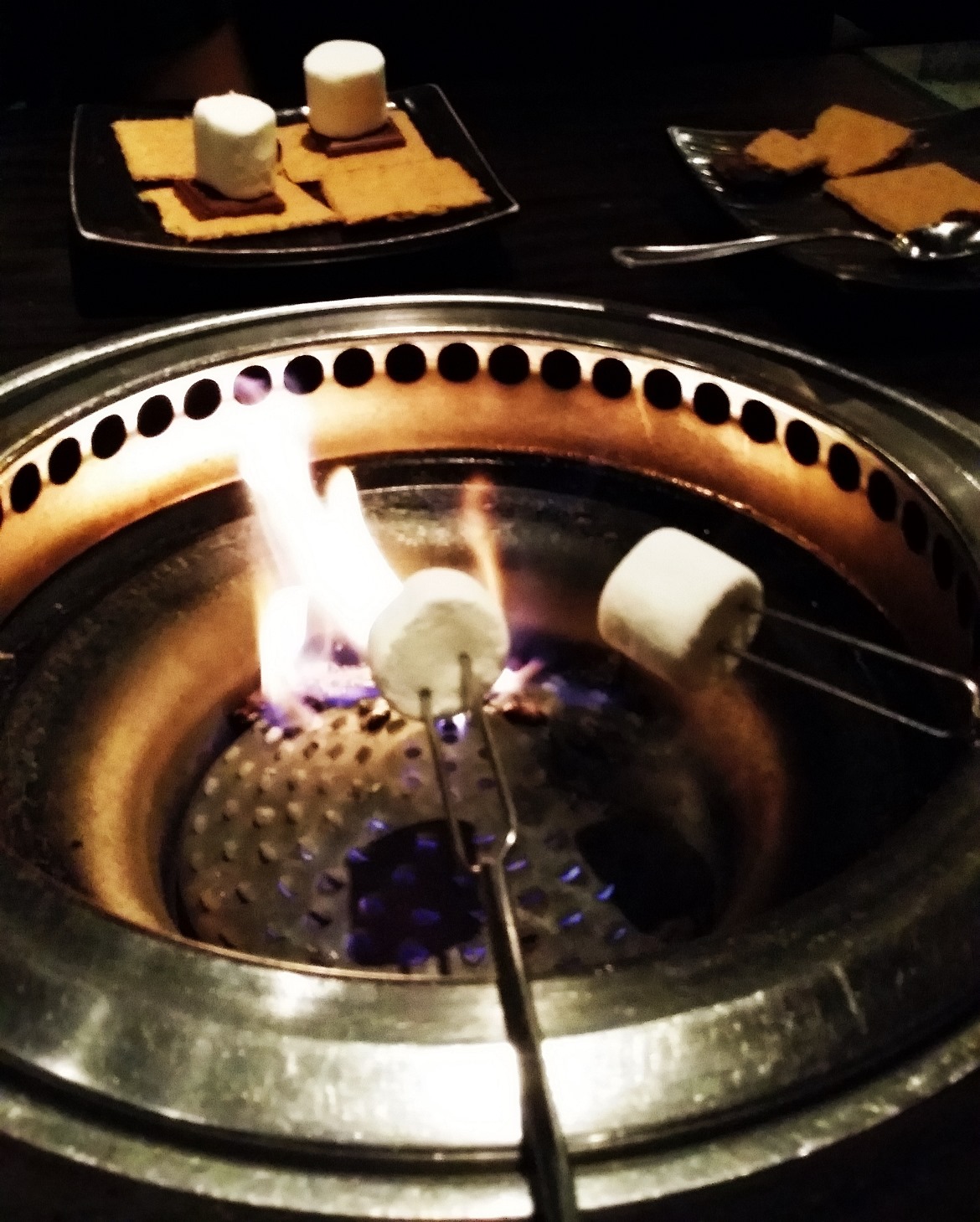 We decided to head back to McGees as they were both pretty eager to see it. This time I purchased a drink from the HIMYM cocktail menu – a Robin Sparkles, to be precise. Ed also told us the typical tip for drinks at a bar – a dollar per drink. Useful advice!
The Coldest Coach Tour and A Movie
Friday was my final day alone in the city. Having gotten through a lot of work the previous day, I only felt slightly guilty for sacking it off and heading out for breakfast of Applebees. One huge stack of pancakes with blueberries and syrup. It had to be done, really.
Then I, in my infinite wisdom, decided to purchase a coach tour for myself and Tom. An open top bus tour. In freezing cold temperatures. I'm not sure what came over me. I took half the "Downtown" tour, passing down Fifth Ave, through Chinatown, and into the Financial District, where I disembarked, frozen stiff, and sought heat in Chipotle for lunch with Tom.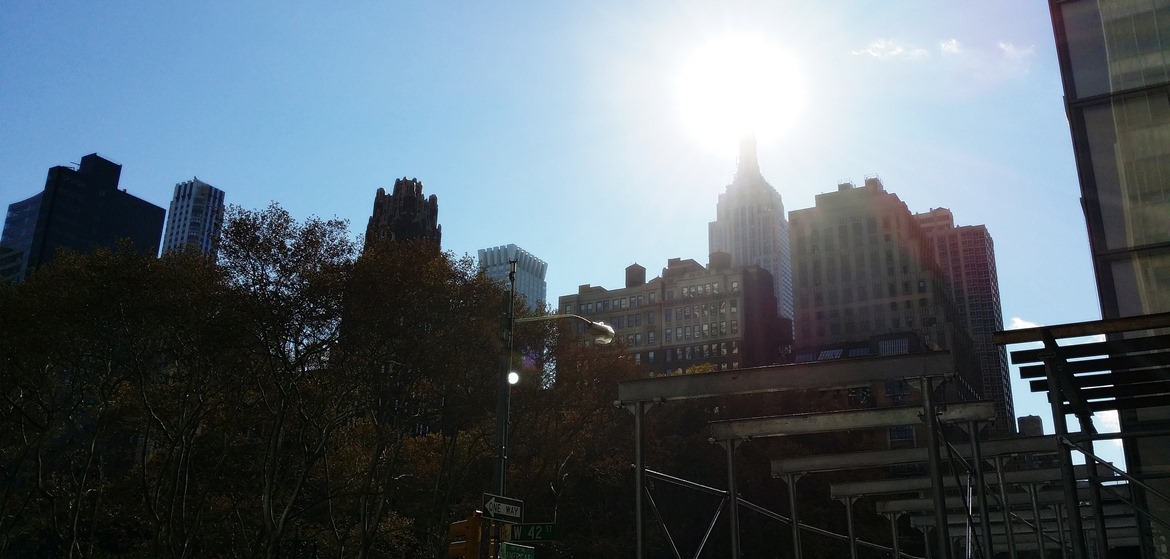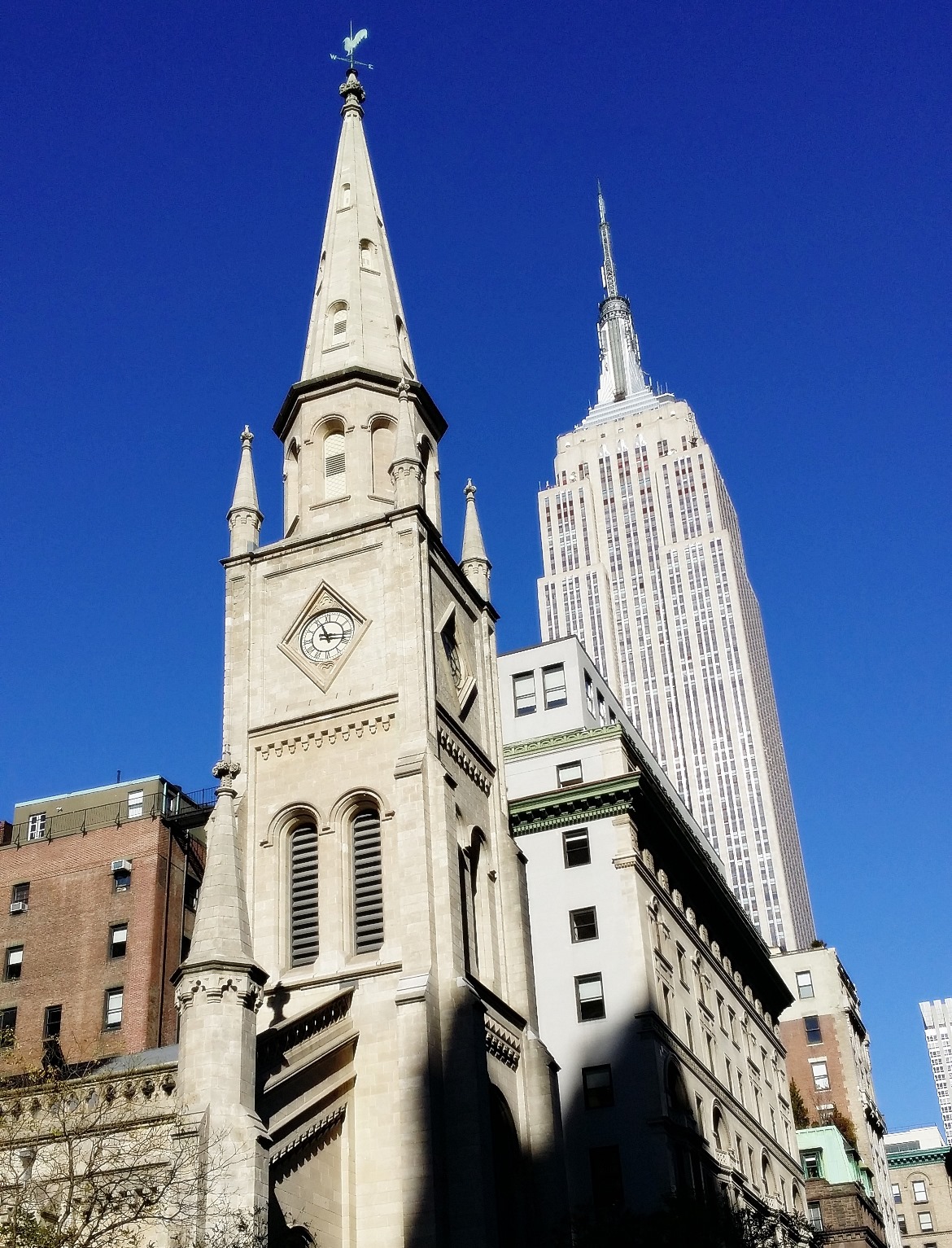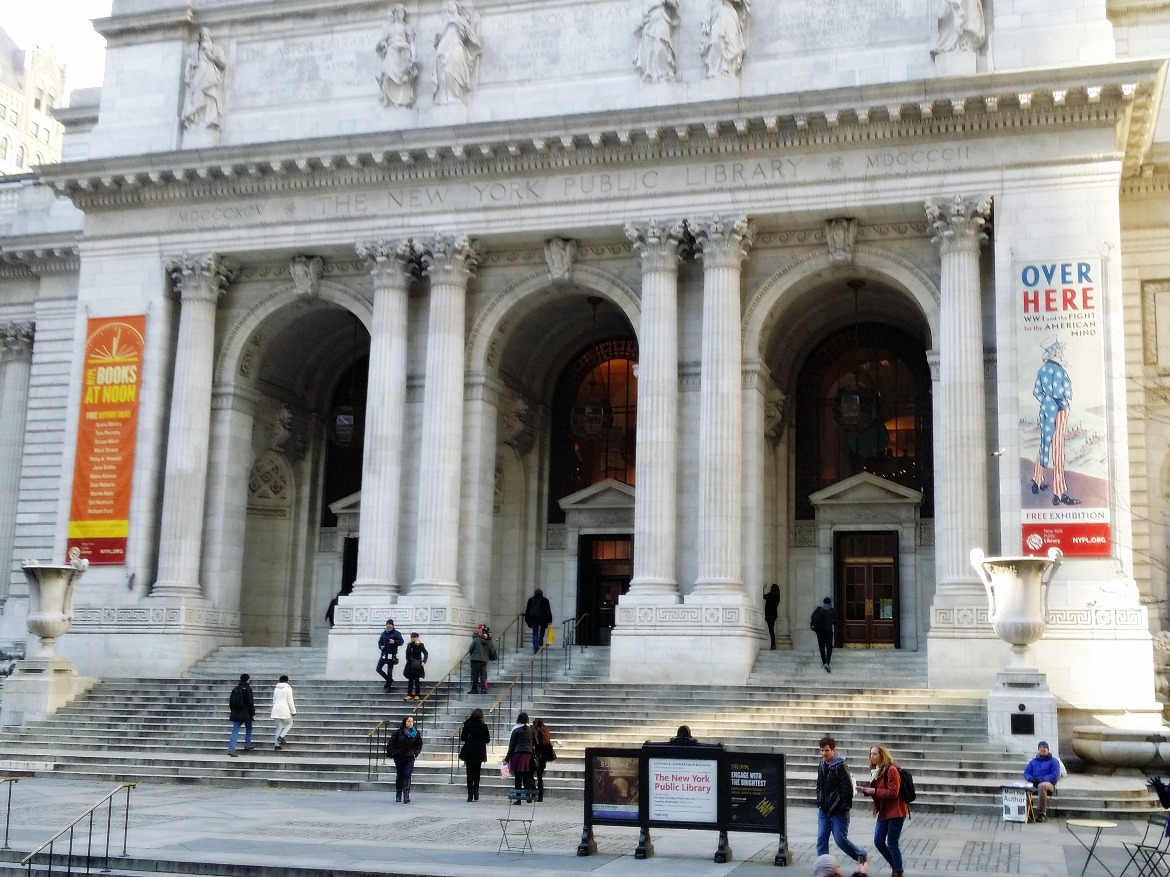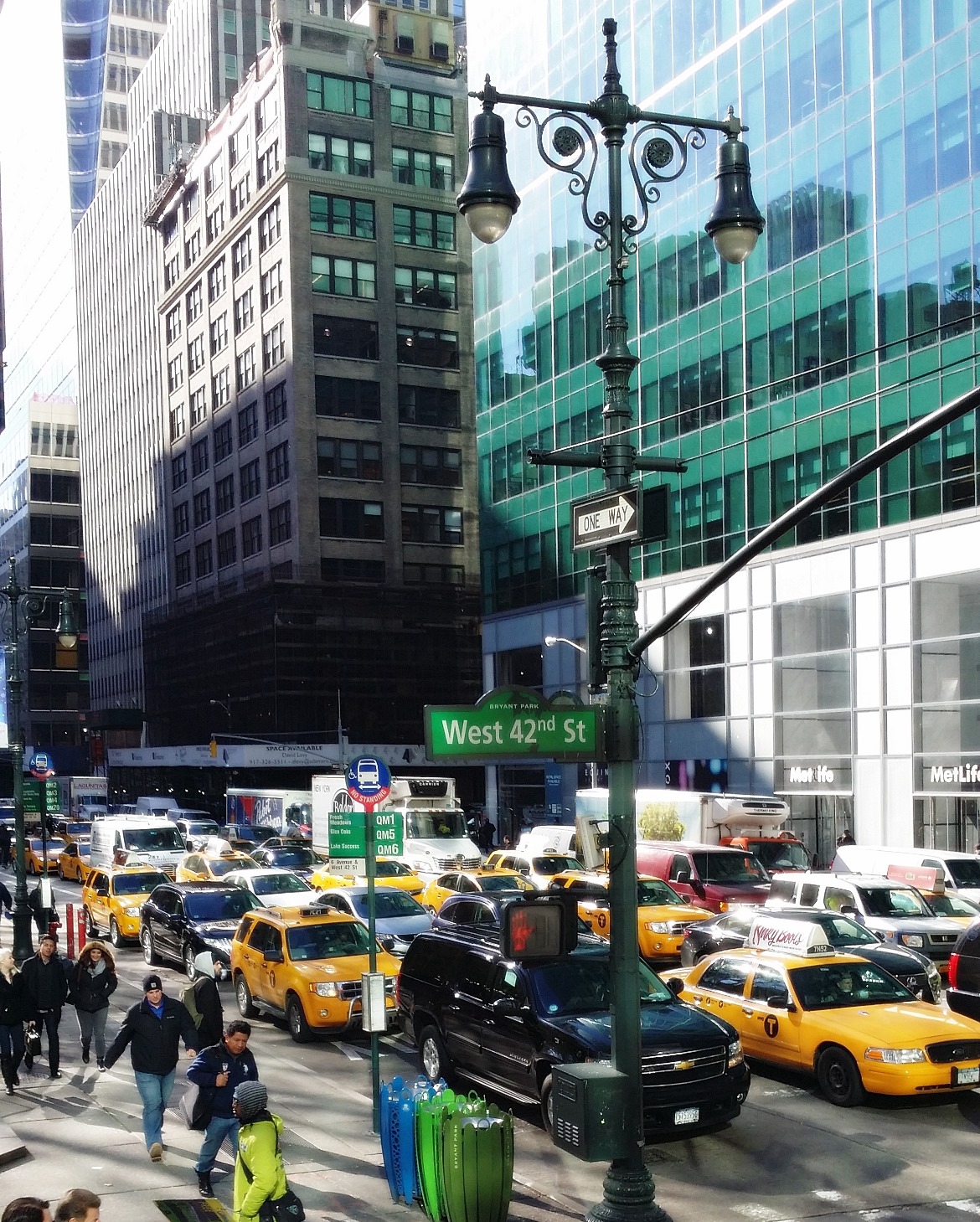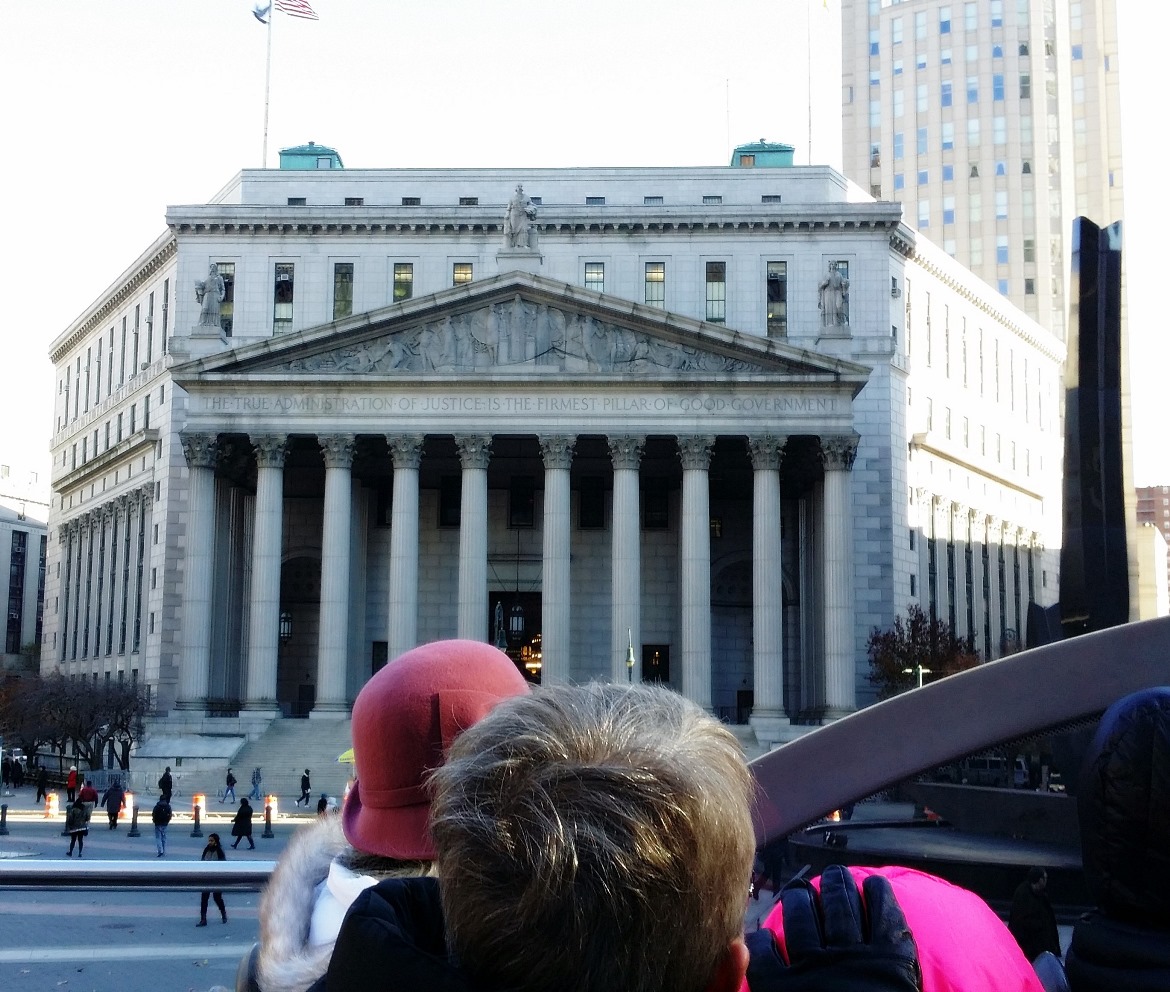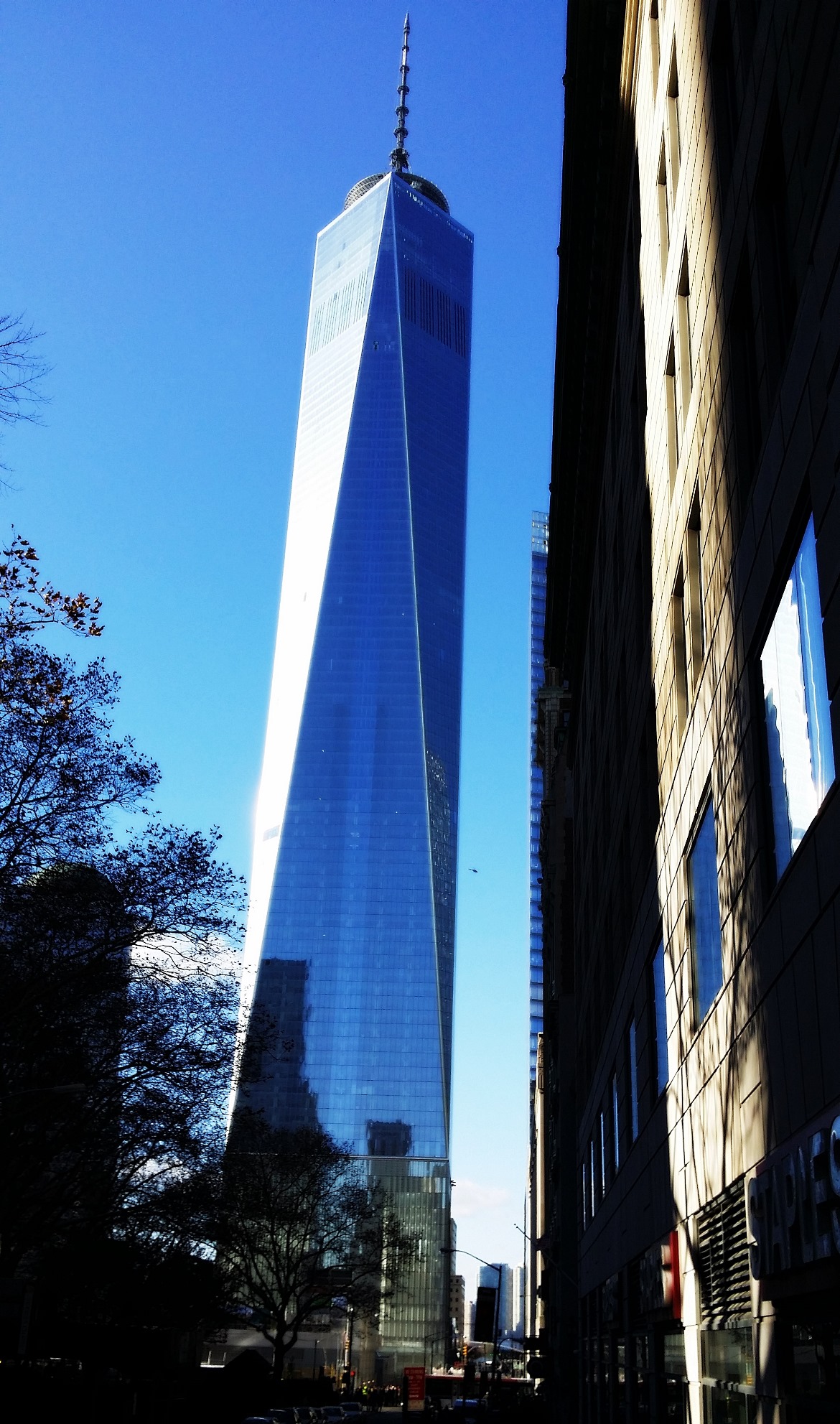 Then I got the bus back to Midtown and did a little bit more shopping. That evening we had plans to go to the cinema to see Mockingjay, and beforehand we headed back to Applebees for dinner. Sangria seems to be another popular alcoholic beverage in the US, and I had two enormous glasses with my triple bacon burger (exactly as awesome as it sounds).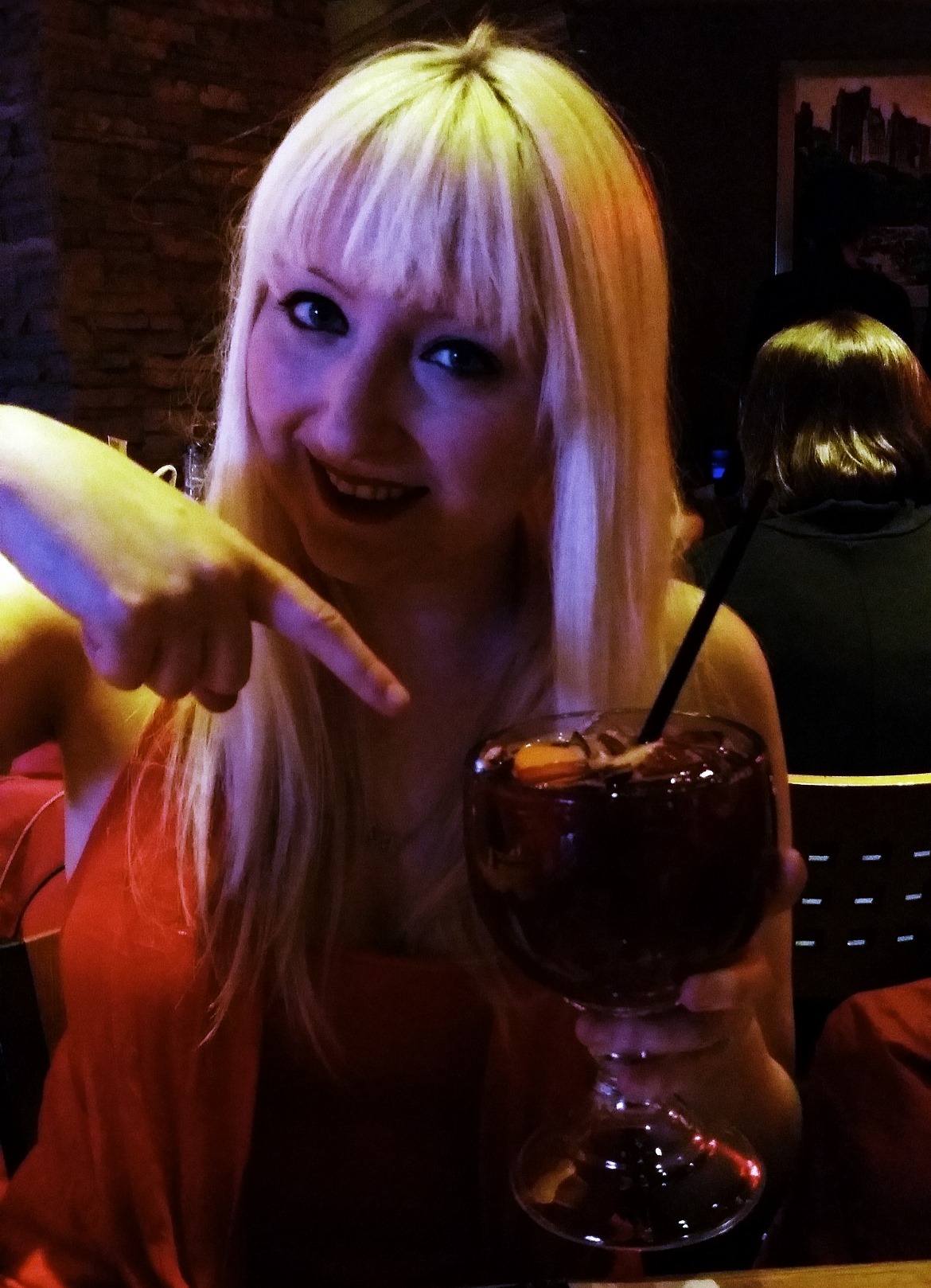 Then we went to the cinema, purchased some popcorn, and headed to our seats.
And what seats! Fully reclining leather couches, with an armrest that folded back for cuddles. Absolutely the most relaxing cinema experience ever – plus the movie was pretty great too.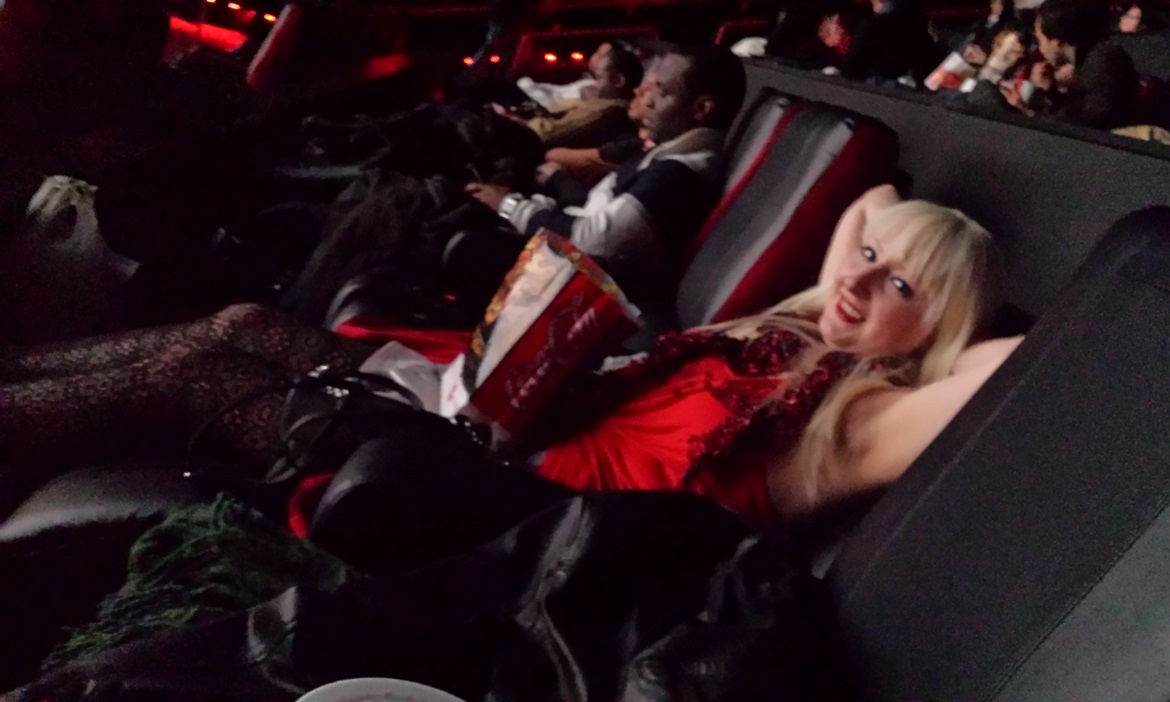 It was after midnight when we left the cinema, so we headed home to rest up for a full day of sightseeing.
More Cold Coaches and Times Square
On Saturday we arose bright and early. We left the apartment rather reluctantly as we had day two of the open-top bus tour to look forward to. The Uptown loop took us up and down both sides of Central Park, as well as around Columbia University, Morningside Heights and Harlem.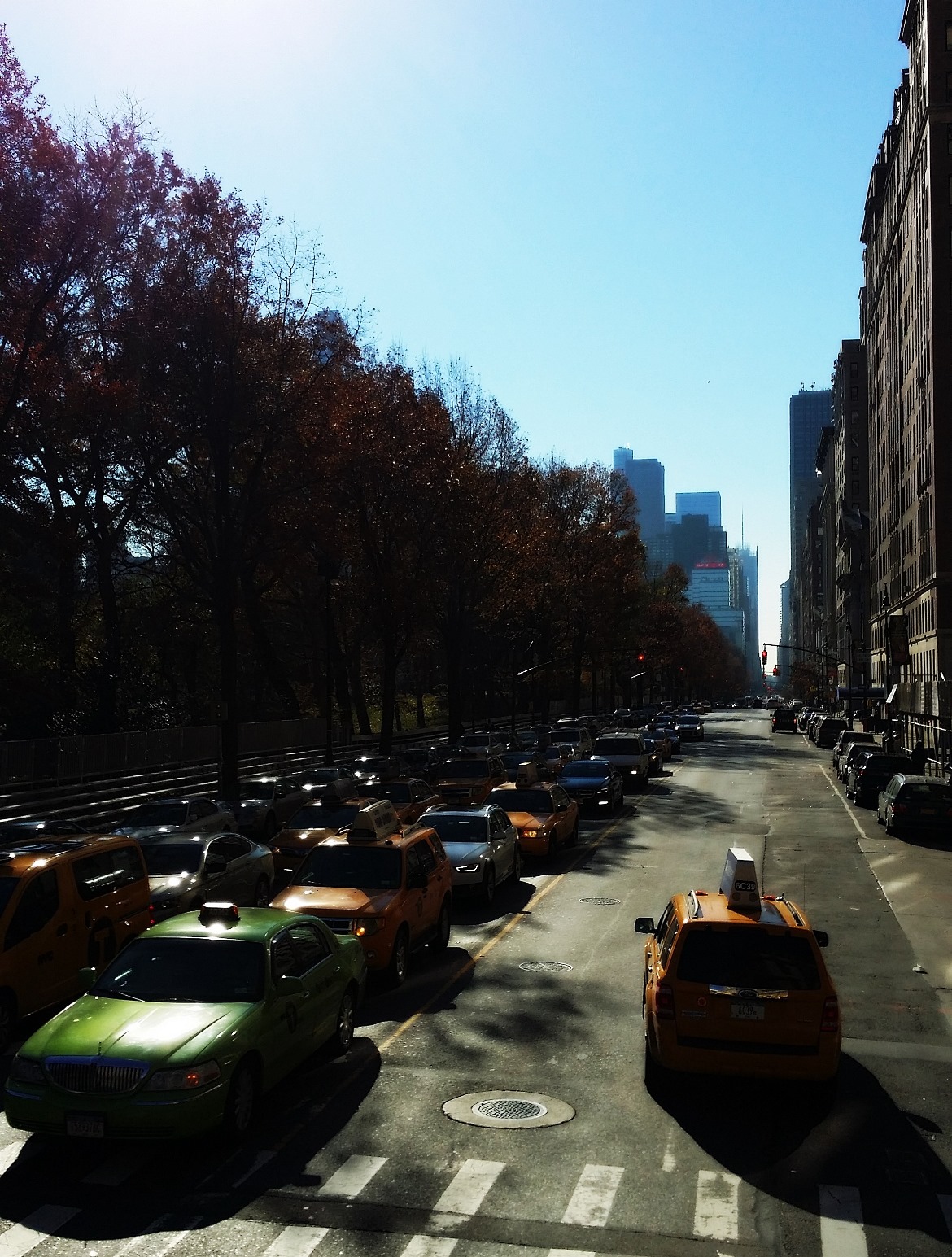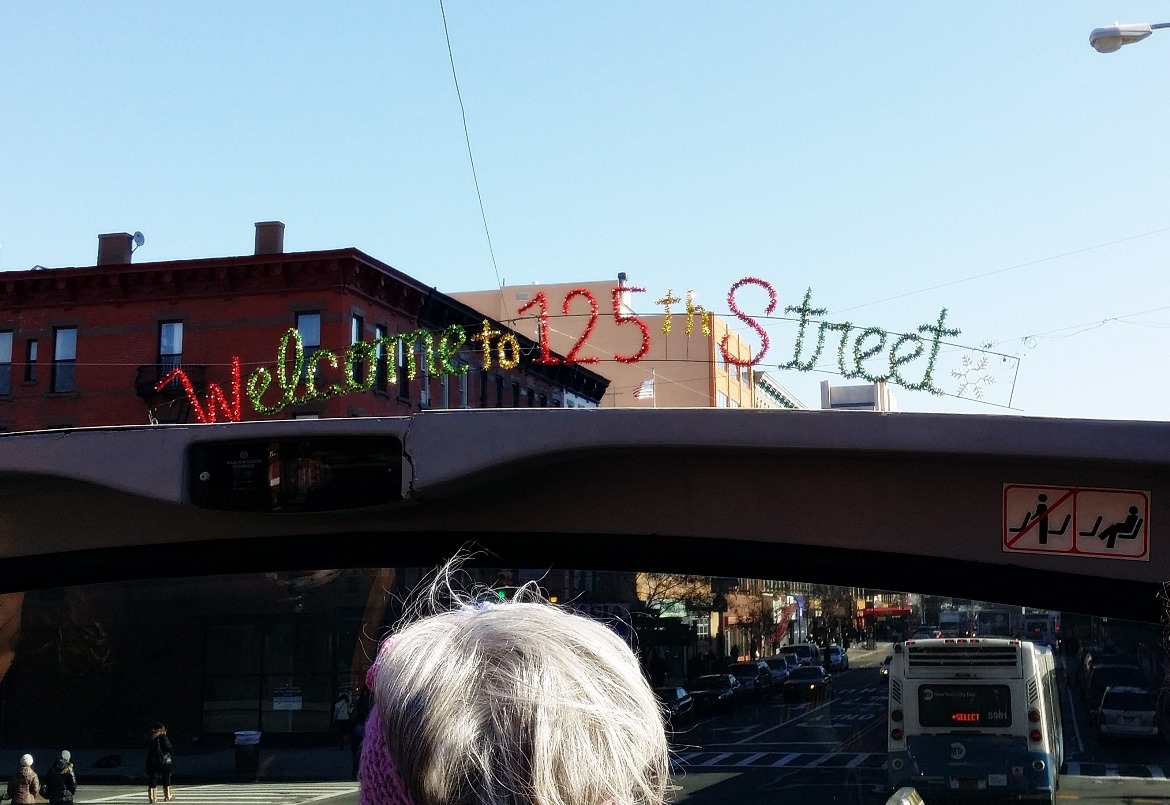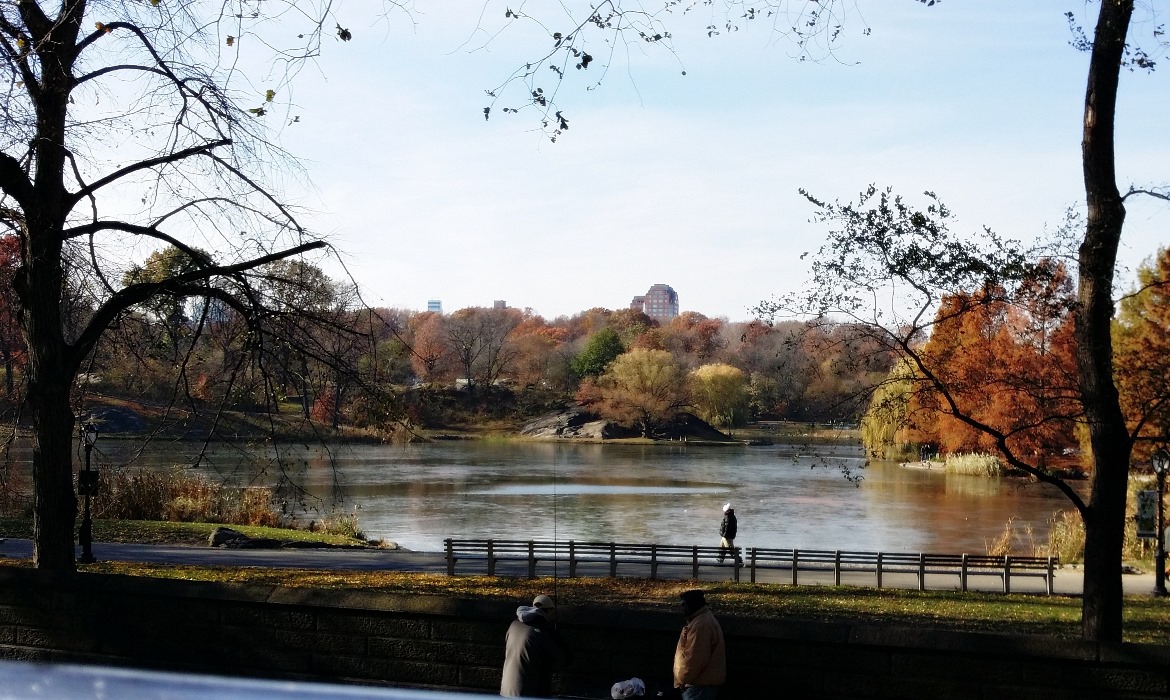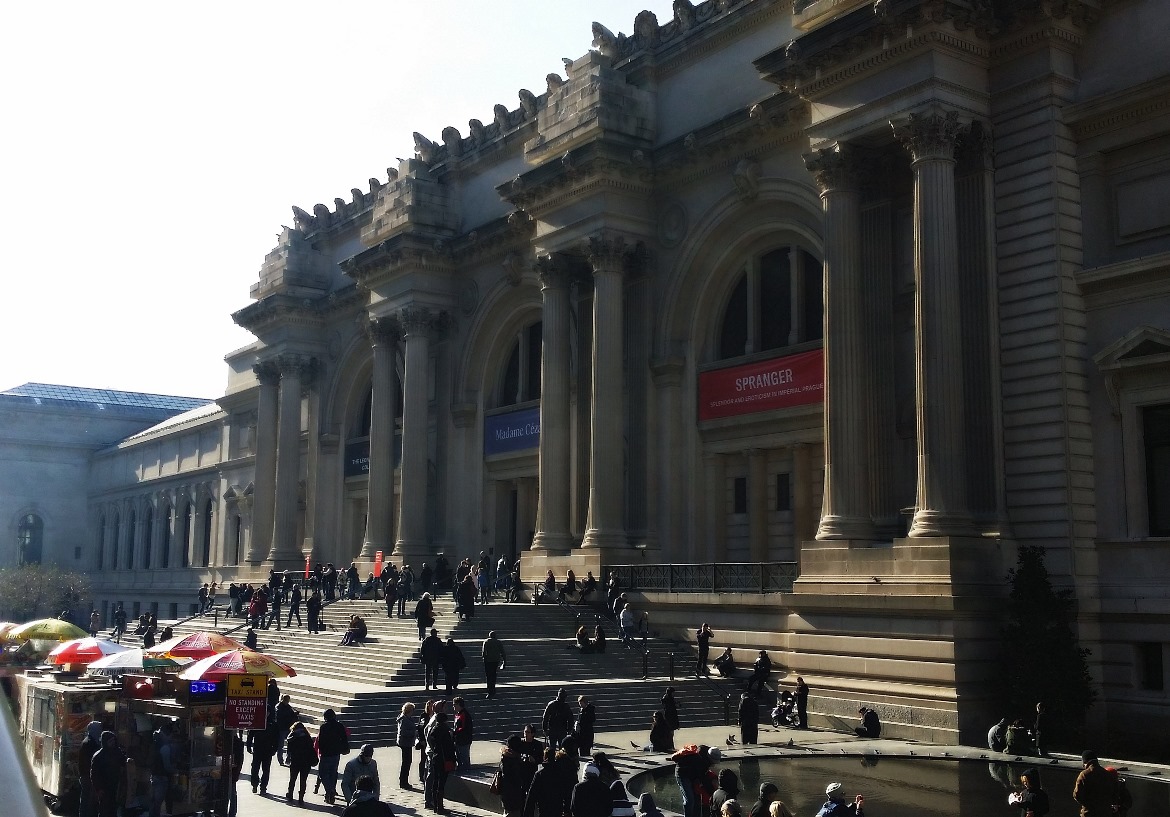 We were shown the current and previous addresses of many New York based celebrities such as Yoko Ono, Robert De Niro and Sting. The highlight of the tour was definitely "these buildings were constructed between 1909 and 1929, so they're real historic". The earliest date mentioned on the tour was 1860, not surprising in a city settled in 1624 compared to London's 43 AD.
After two hours, we could barely feel our fingers, and our feet hurt to walk on. Included with the bus, we had the option of taking a Brooklyn tour, a night tour, and a ferry out to Liberty Island. Despite the fact we'd already paid for them we decided to pass and just go shopping.
After stopping in at Bill's Bar and Burger for a chilli dog, disco fries (what the hell?) and a classic American milkshake, we hit the shops.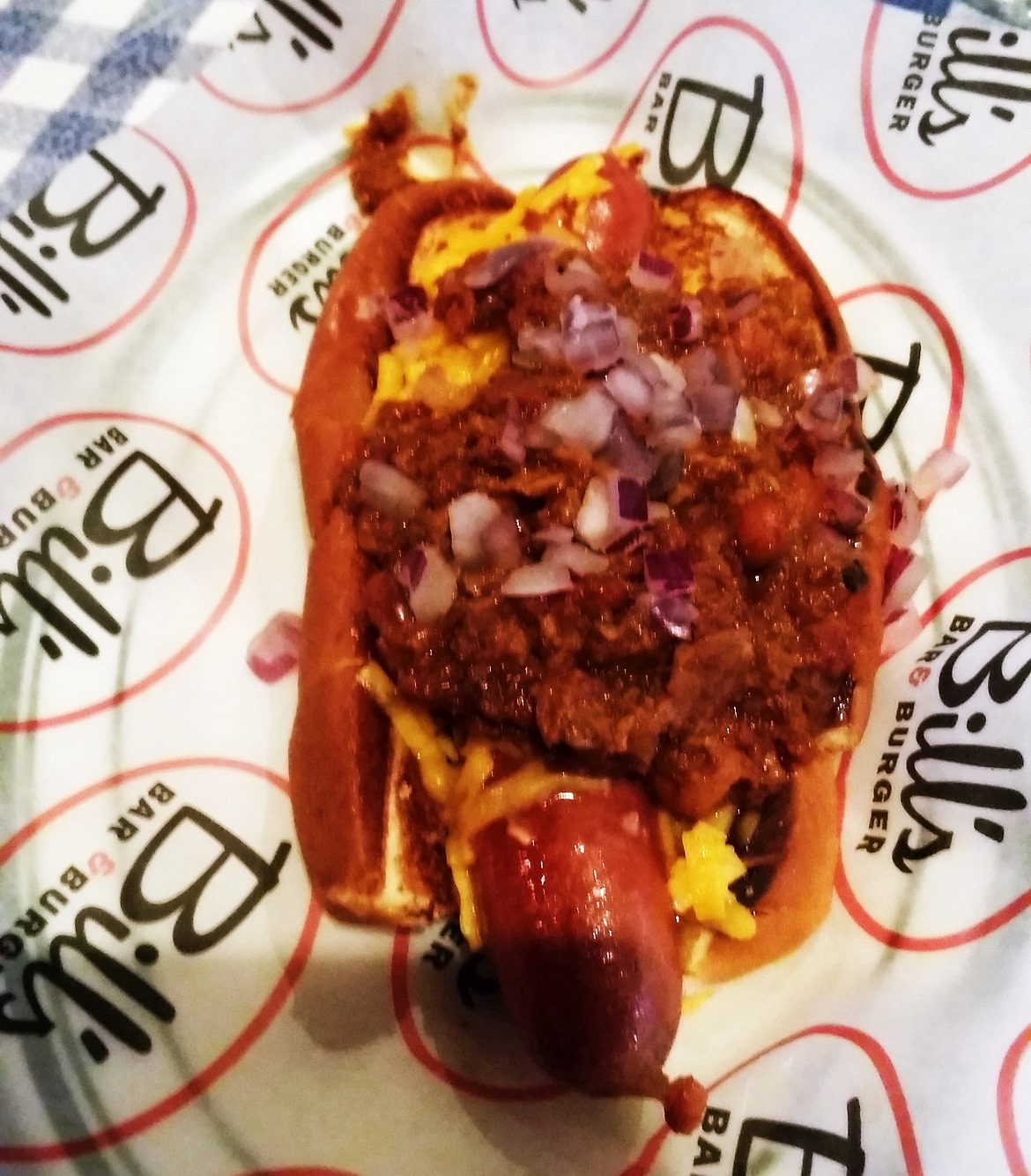 We found a ton of things we both wanted – a coat for Tom, some boots for me – but actually passed on purchasing them in hopes that next week's Black Friday would mean better deals. In the end I only bought a pair of jeans, my first pair in 5 years.
On the way back we saw Times Square at night for the first time – WOW, did it really come alive. I can truly see why people call it the Crossroads of the World.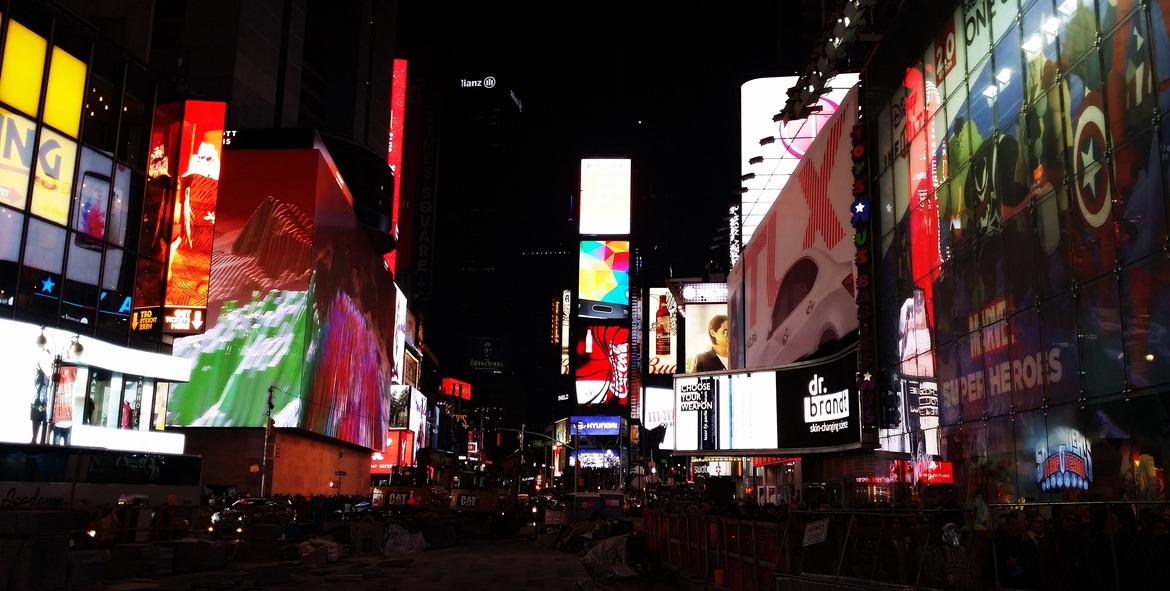 That evening we had planned all along to be our "night on the town". We decided to head to the nearest bar, but a few moments after ordering realised a) it was a gay bar and b) there was a private function on. Feeling like we were imposing, we awkwardly finished our drinks and politely left.
Instead we wandered for a few more streets and came across piano bar Don't Tell Mama. In short, it was amazing. The incredible pianist played live requests for four hours straight, and both the waitress and bartender went up on stage for performances. The dark lighting and table service meant we drank more than we'd planned, both in alcohol consumption and financially. But I wouldn't change it for anything. It was one of the most fun nights out I've ever had.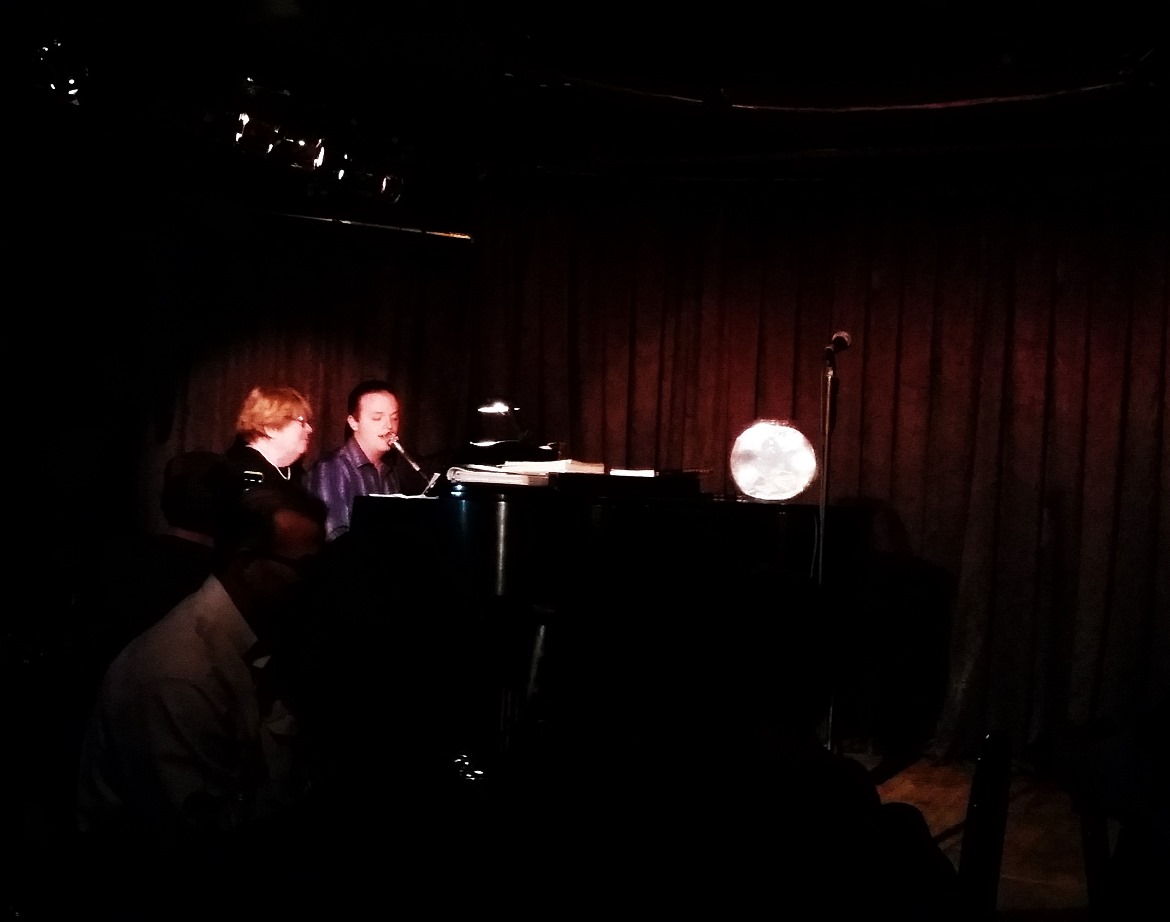 Day 9 – Sunday
The bright lights of morning came only too soon.
Then the brighter lights of midday.
At 1pm we woke up and realised I had to leave for the airport in just over two hours! Panic stations, everyone! Between frantically stuffing things into my suitcase, recovering from my horrible hangover, and thinking I'd lost Tom's expensive-to-replace room key, it wasn't my finest hour. Somehow we got everything together and were just about to leave on time… when I decided to double check my exact flight time. Having checked it, I took off my coat and sat down on the bed.
"My flight's at 9pm, not 7pm…"
That was when it hit me. I was leaving. I was leaving the place where I felt like I belonged, to go back home to the hustle and bustle and stress of "real life". And I started crying.
Two hours later, when we tried to get the subway, failed, then hailed a cab, I was calmer. But resolved. I was coming back. But not for two weeks, as originally planned. I was coming back for the final 5 and a half weeks of Tom's stay. I had to run it by my major clients, but I couldn't see them saying no. At long last, I was going to make my dream of living in Manhattan come true.
I just had to get through the next few weeks away from my new home.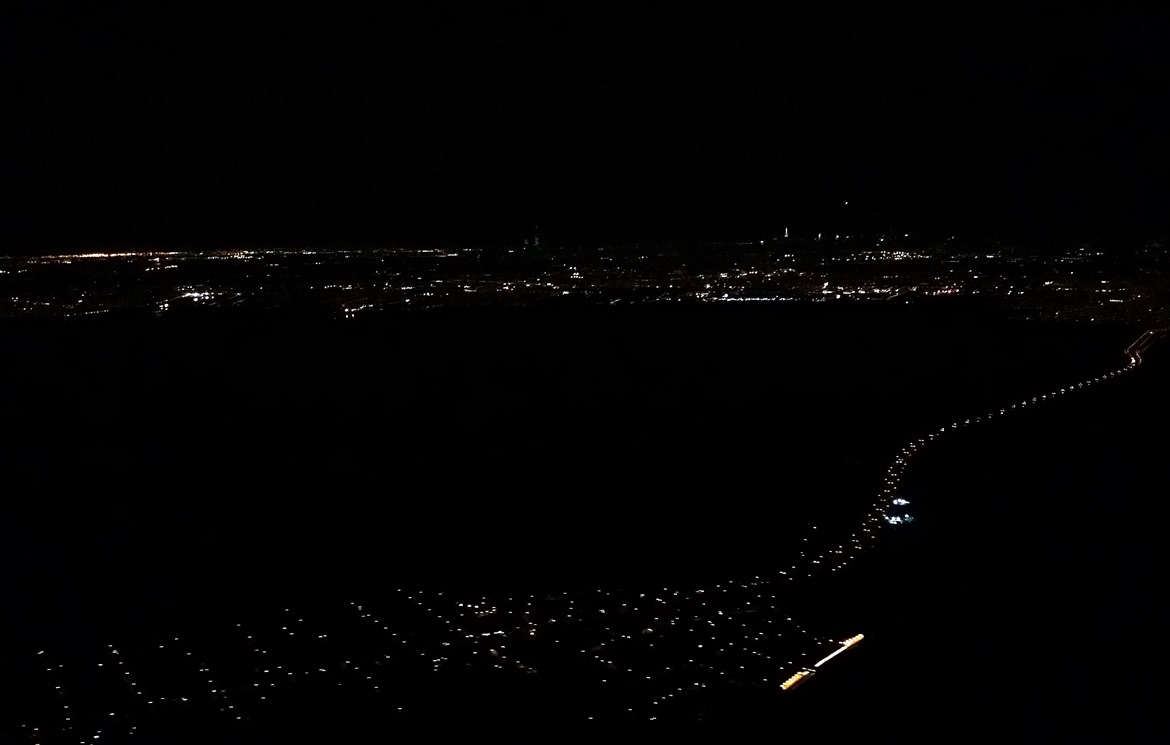 My next trip…
And that's what I did. I returned for almost 6 weeks, and had the most amazing wonderful time getting to know the best city on earth. You'll notice I didn't do a lot of the big stuff. Going to the Top of the Rock, visiting the Statue of Liberty and walking over Brooklyn Bridge… those all waited until I returned.
As mentioned, I wrote the majority of this blog four years ago, just after I visited. Whether I'll get around to writing up the rest of my trip… I'm not sure.
I guess I'll have to go back to NYC to get some more blog content 😉