May is my favourite month, and this one was a particularly splendid one. When I was writing this blog post I was kind of blown away by how much I managed to squeeze in… hence why it's coming a third of the way into June >.<.
But it was absolutely amazing and I wouldn't skip any of it for the world.
What BeckyBecky Did
Without a doubt, the best part of the month was throwing my bestie Keeleigh her hen do. It took place on the first weekend of May in Sheffield, and featured a Total Wipeout style aqua park…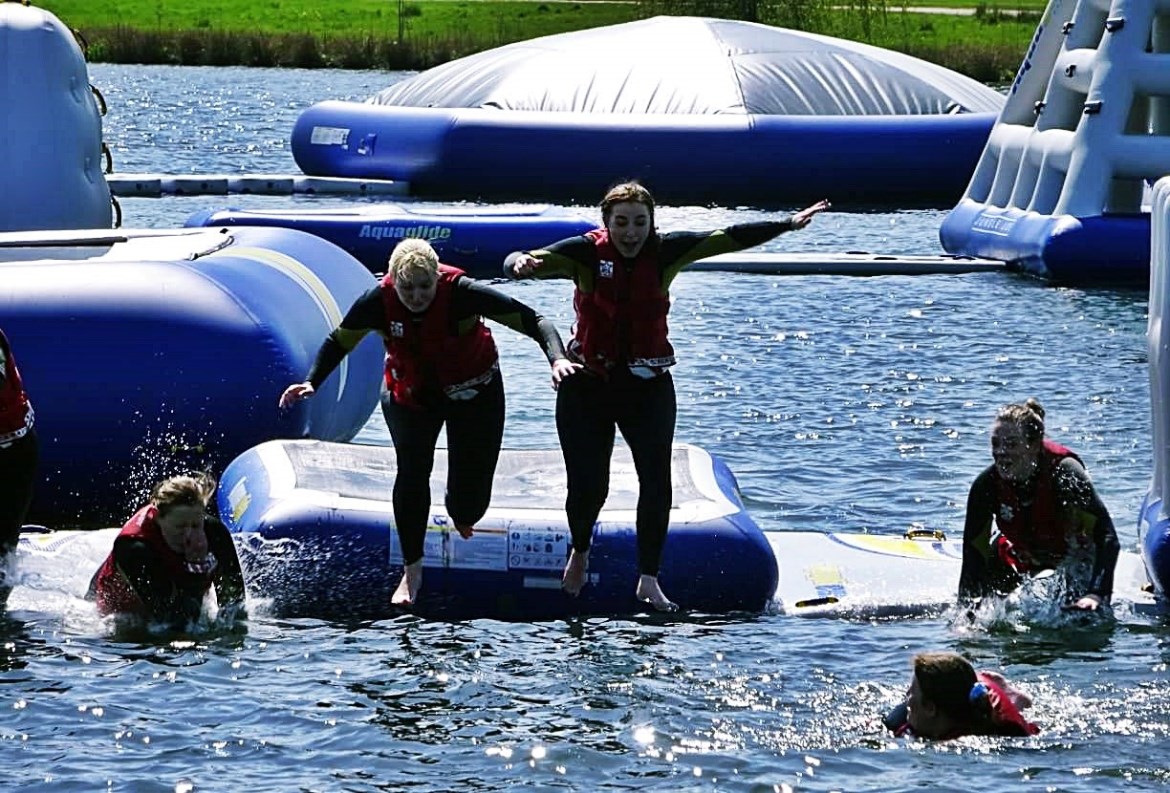 A picnic in the glorious sunshine, dinner at Revs de Cuba…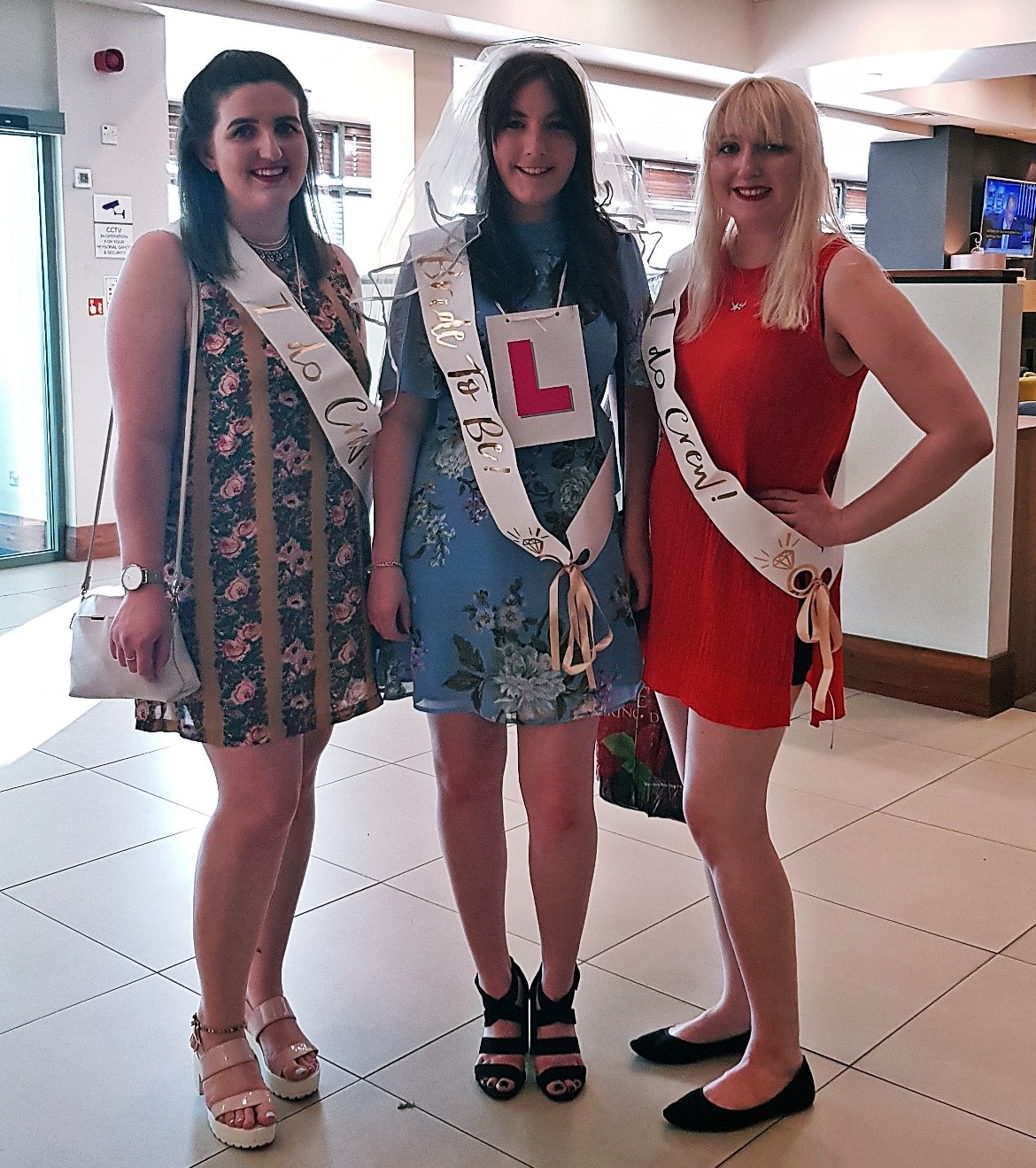 And drinks and party games at the Forum. It was probably one of the best days/nights I've ever had and I'm pretty keen to go back to the aqua park.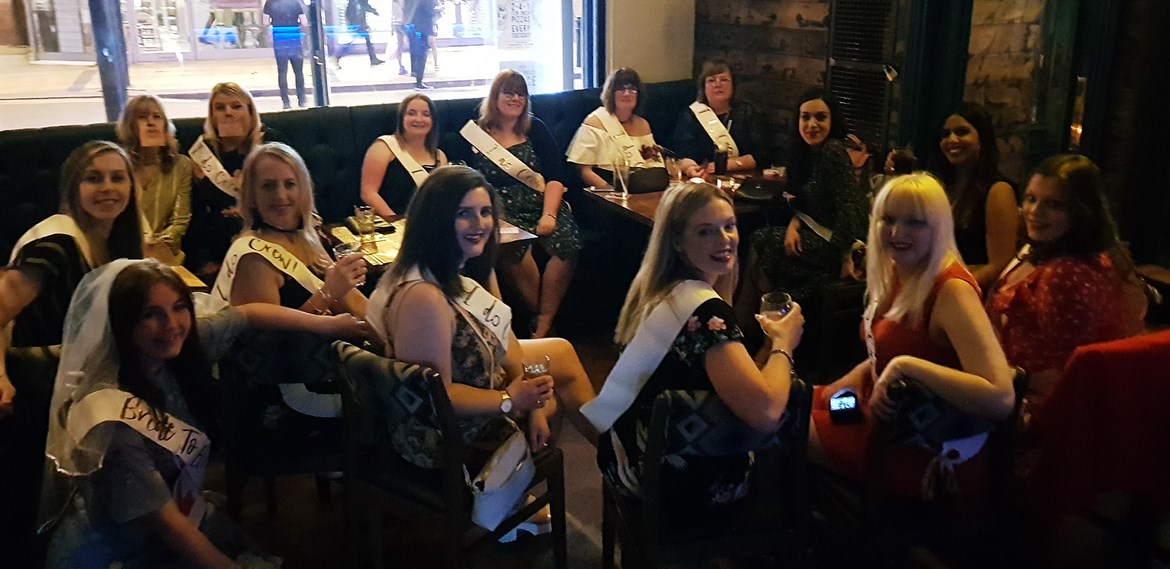 I had a few cool blogger events last month. First up was giffgaff Spend or Save, a boardgame event held at Cuckoo, which I've already blogged about.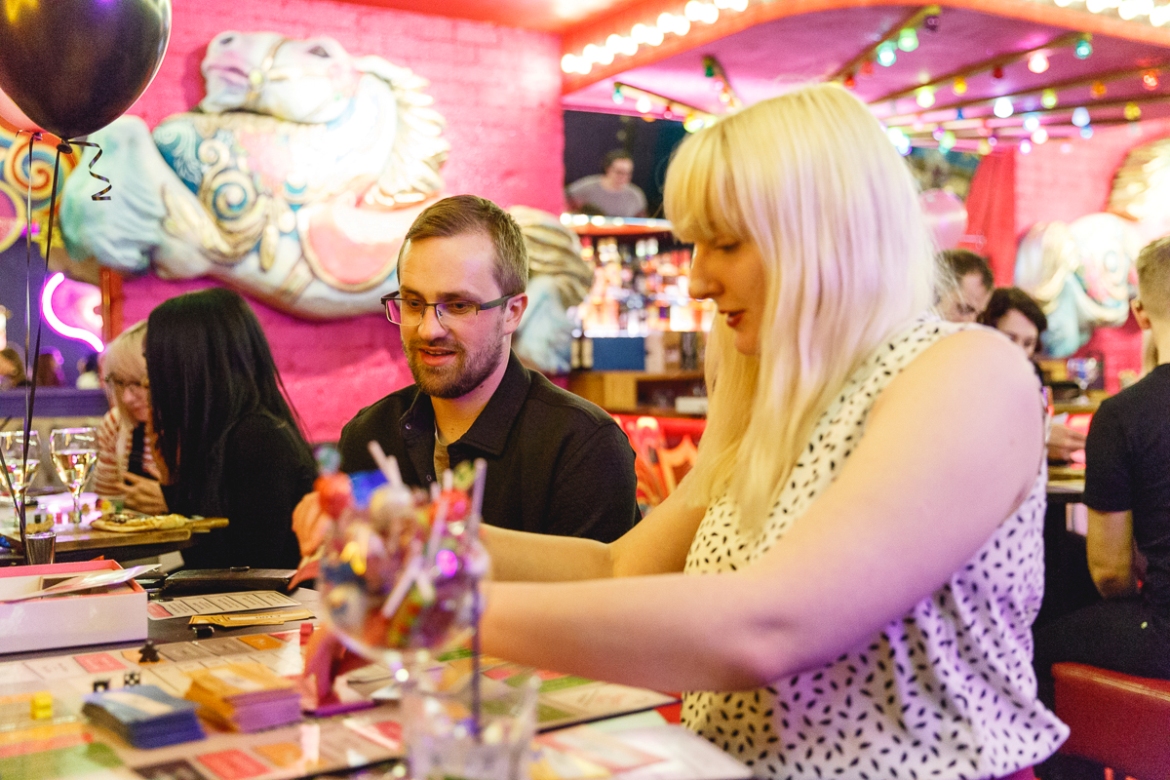 I'm yet to blog about probably the most amazing blogger perk I've had, which was going to see Kiss Me Kate at the Grand Theatre. Suffice to say, it was pretty spectacular.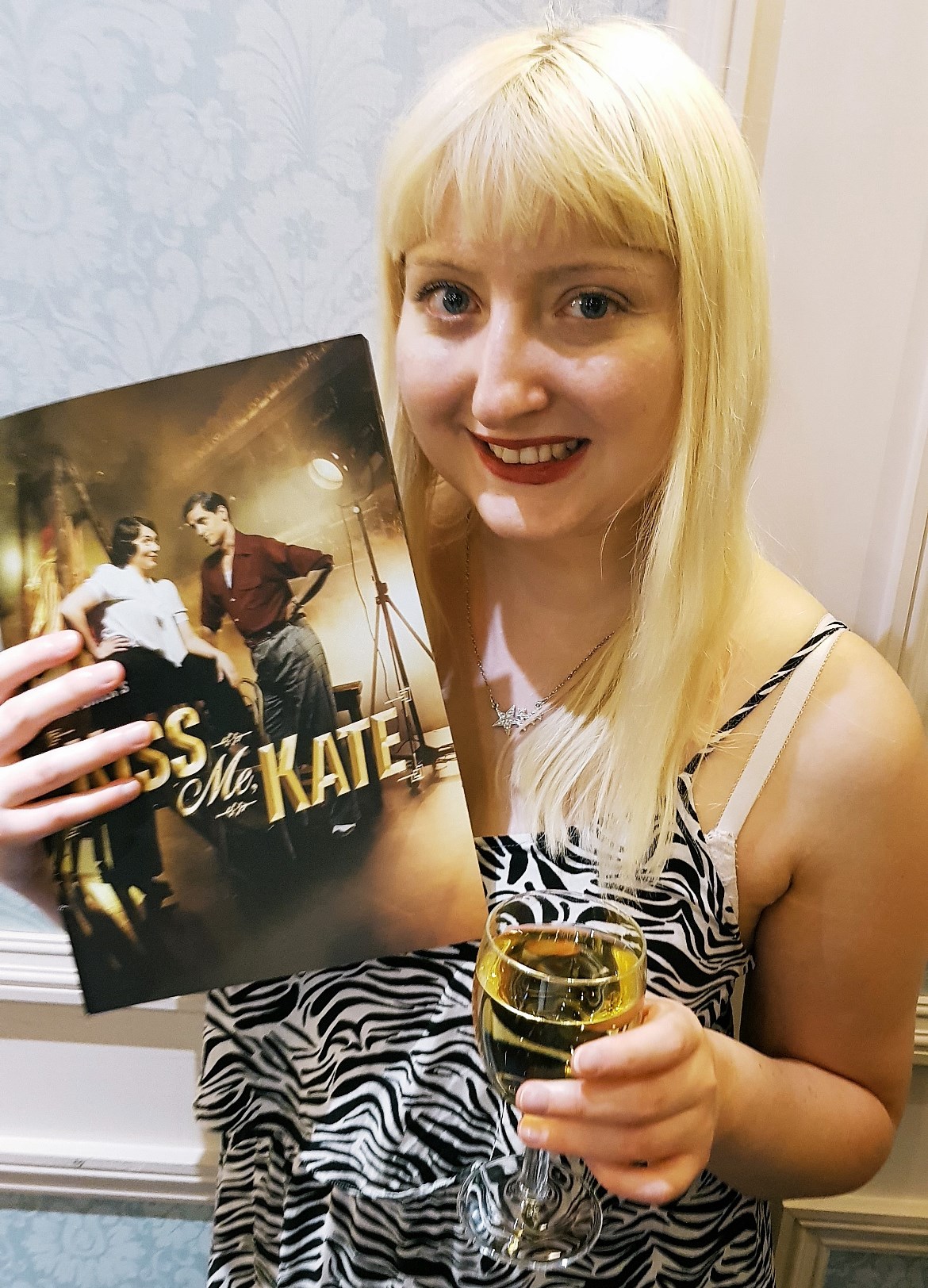 I also took part in Leeds Indie Food Festival, and I'll go into detail about some of the amazing things I ate/drank in the next section.
May's weather is one of the reasons I love it, and this year we were pretty spoilt. It was a gorgeous day when Tim's family took us to see the Tour de Yorkshire out on Otley Chevin (we even ended up on TV!).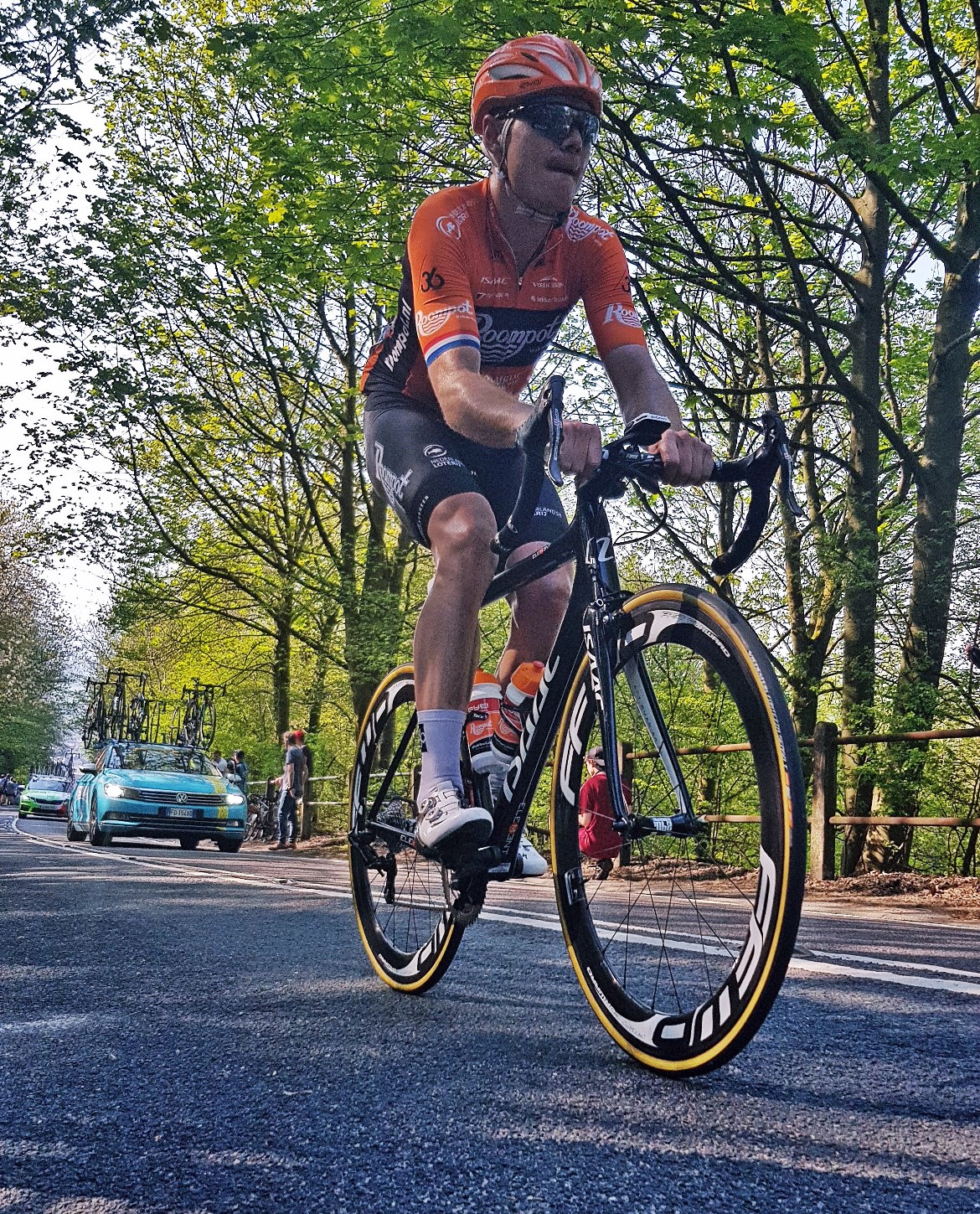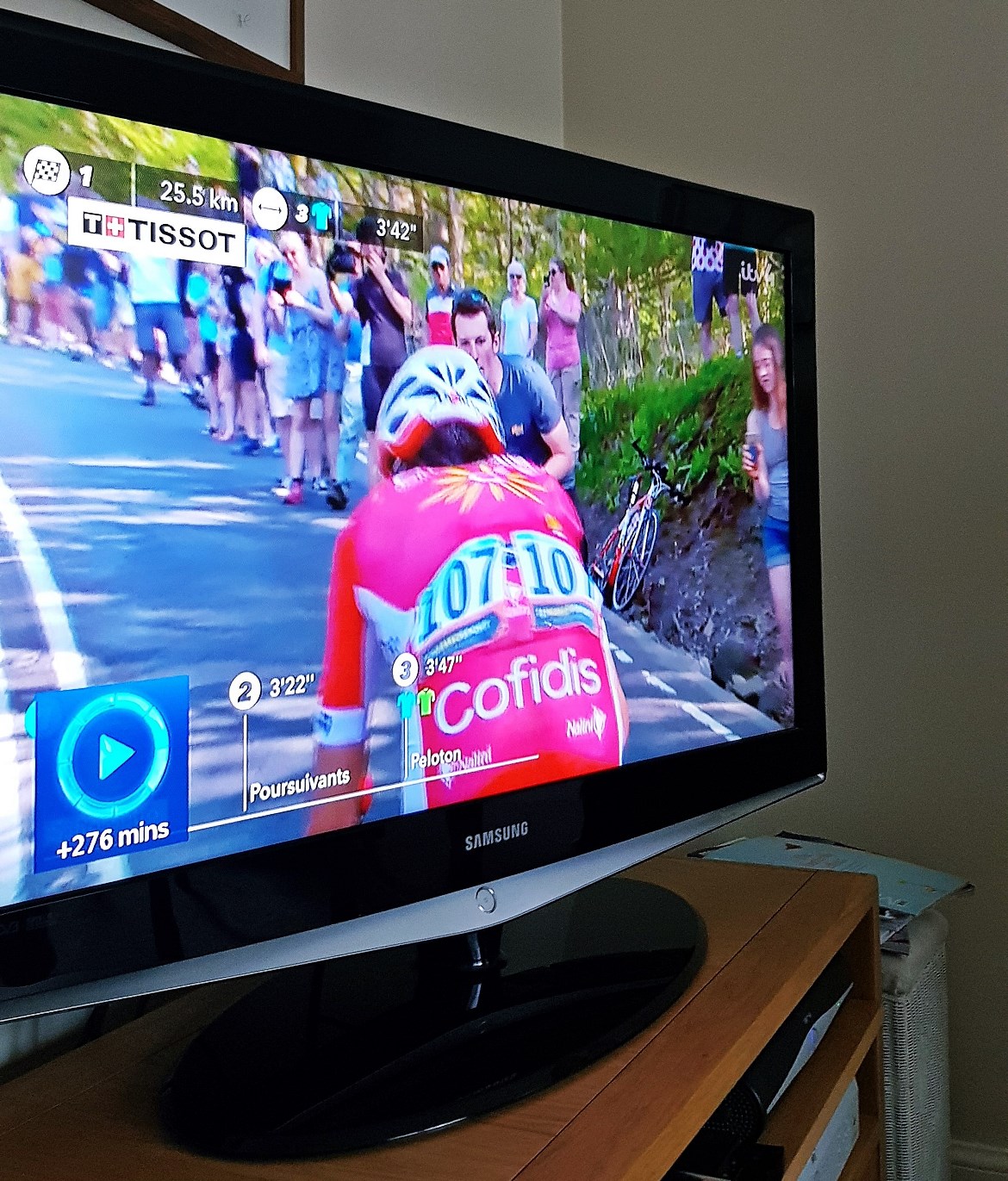 Unfortunately being employed in an office job means I can't enjoy the sunshine while I work, but Ellie and I took a trip over to Leeds Dock to soak up some rays, while she did some marking and I did some blogging.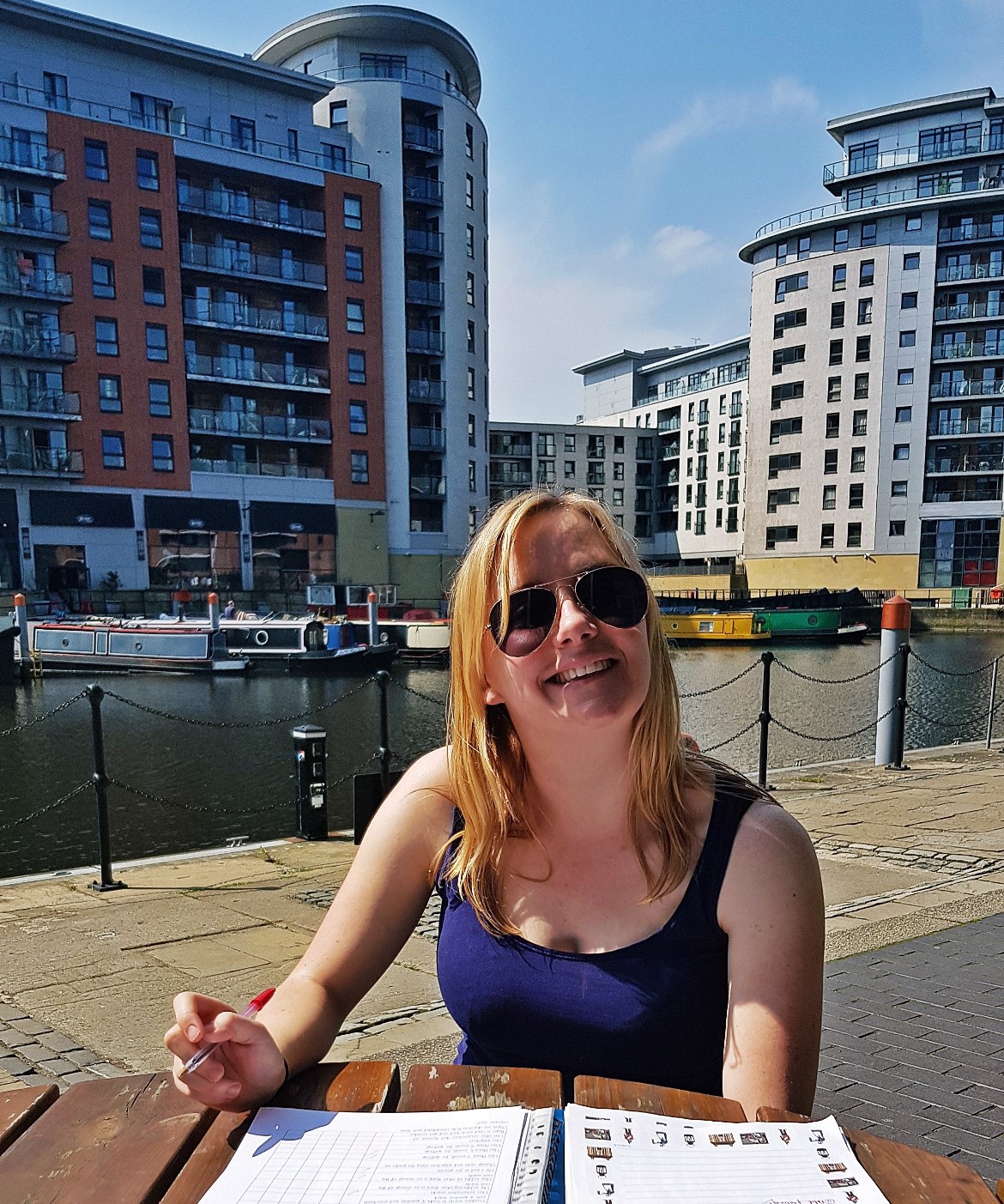 Towards the end of the month, Tim and I took a short trip to Nottingham where his sister is doing a PhD. It was, again, ridic sunny, and after seeing the sights around the uni we took advantage of the weather to get in a game of miniature golf.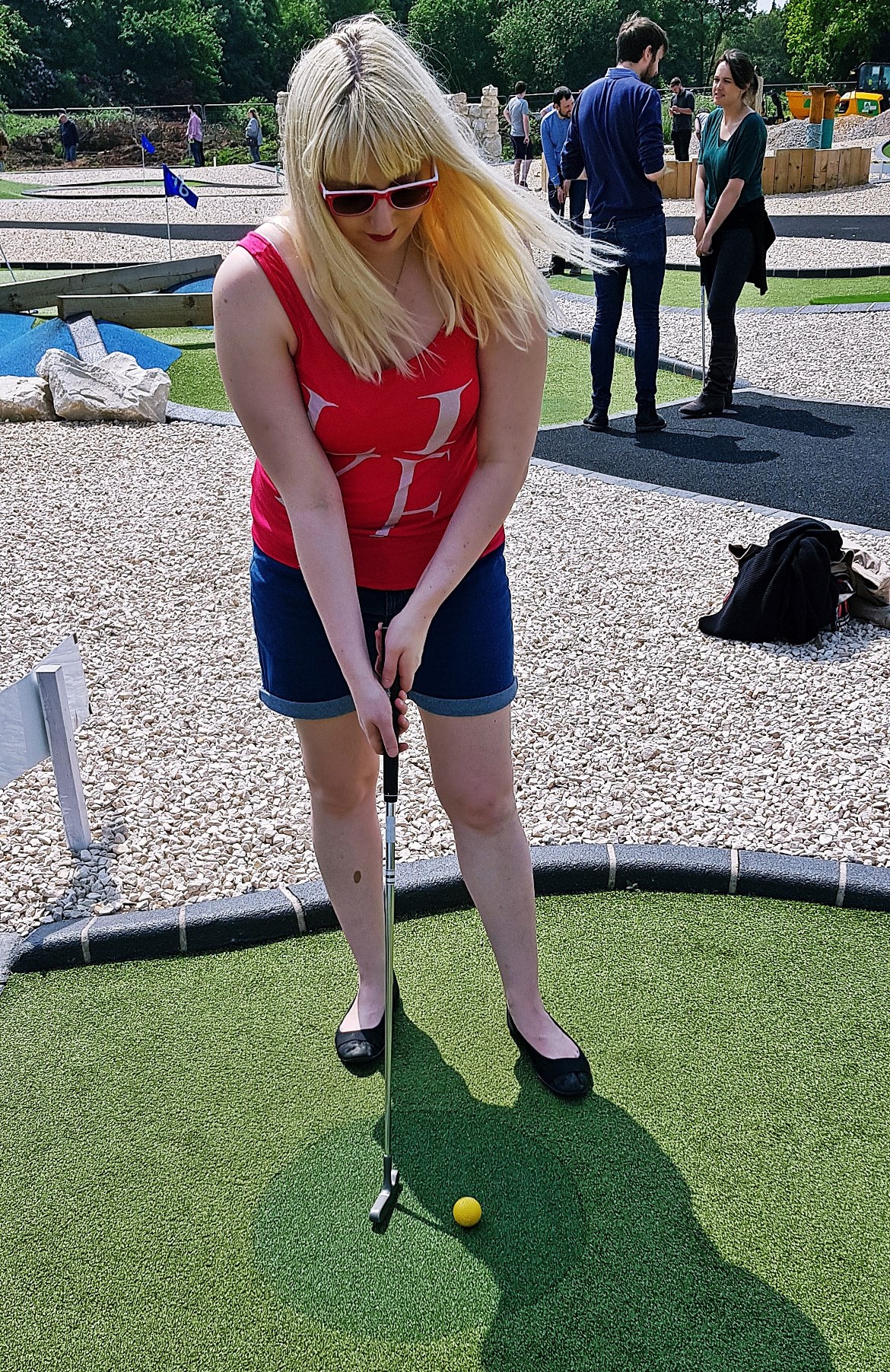 All this sunny weather has got us in the mood for a holiday, so Tim and I booked our first abroad holiday together, to Croatia later this year. We'll be visiting Dubrovnik and Split, and are already looking for tips on what to do while we're there.
And finally, I'm excited to have been selected by Feedspot as one of their Top 10 Twenty-Something Blogs. There are some other fantastic bloggers on that list, and I'm flattered to be sharing their company!
What BeckyBecky Ate/Drank
Eating Out
The best part of Leeds Indie Food Festival is that it gets you to go to the best independent places in the city. I took advantage of my passport discounts at Bundobust, Tapped and Laynes Espresso.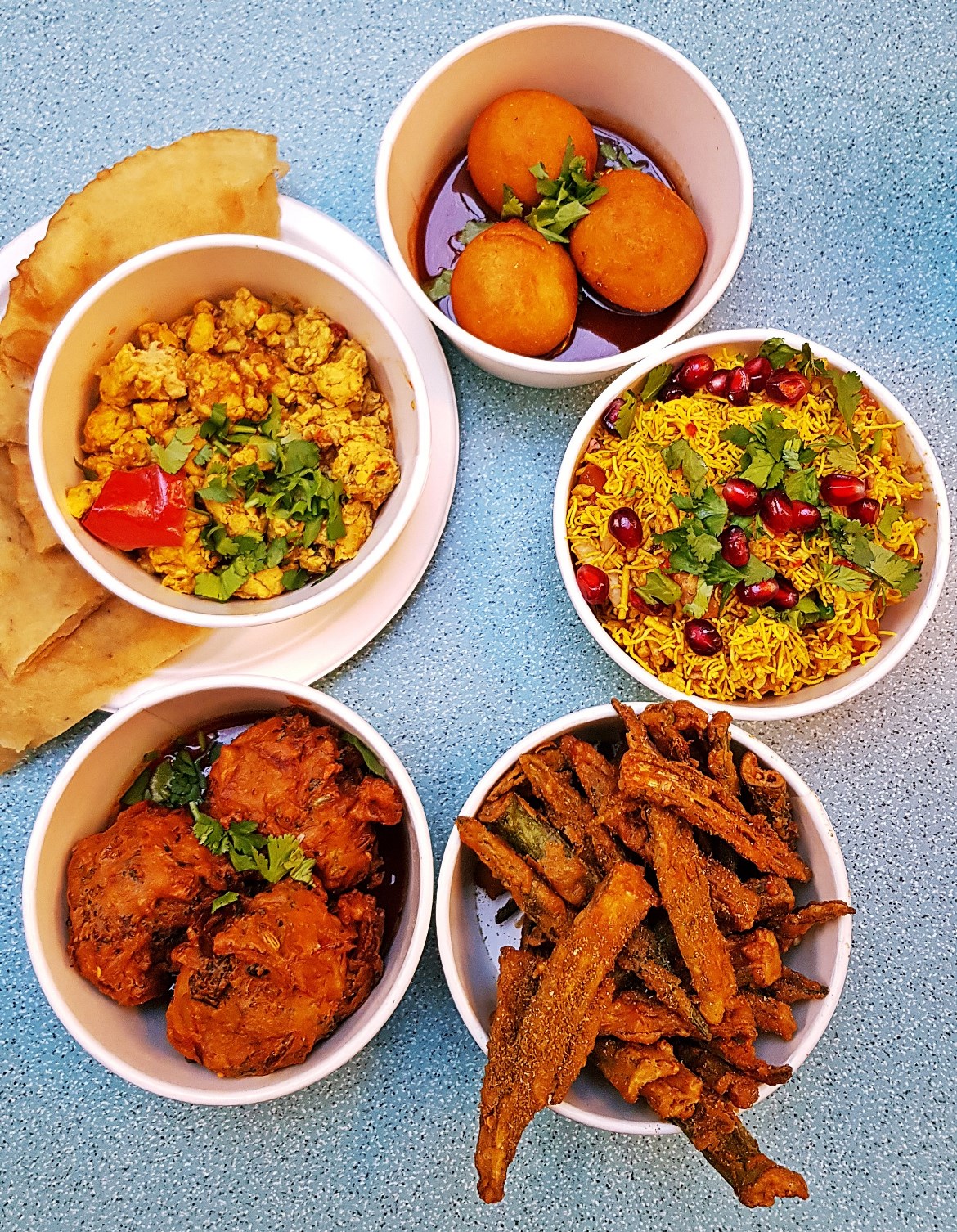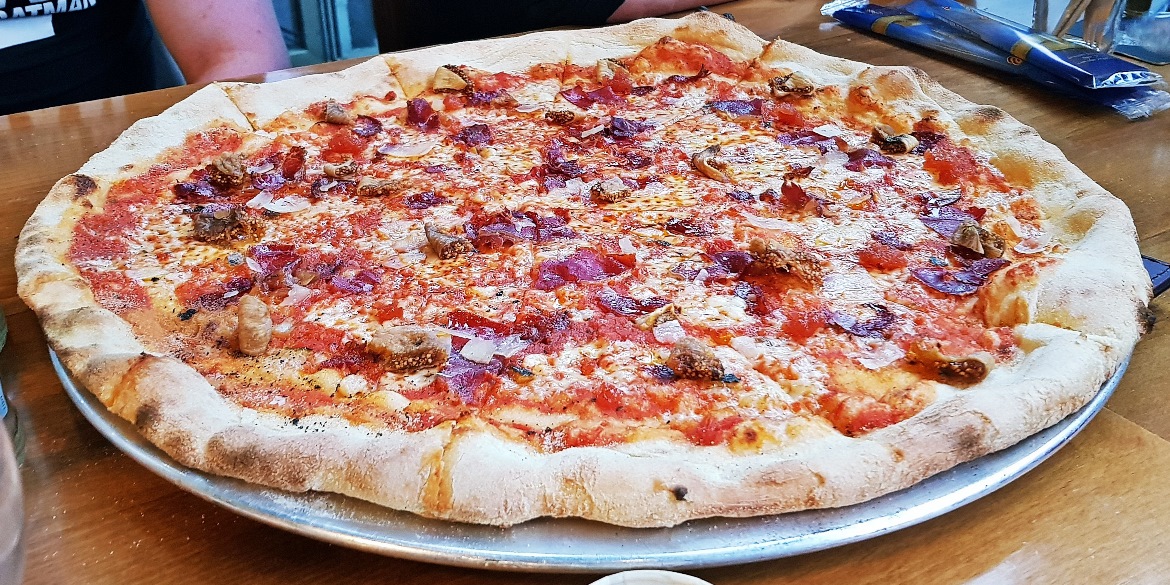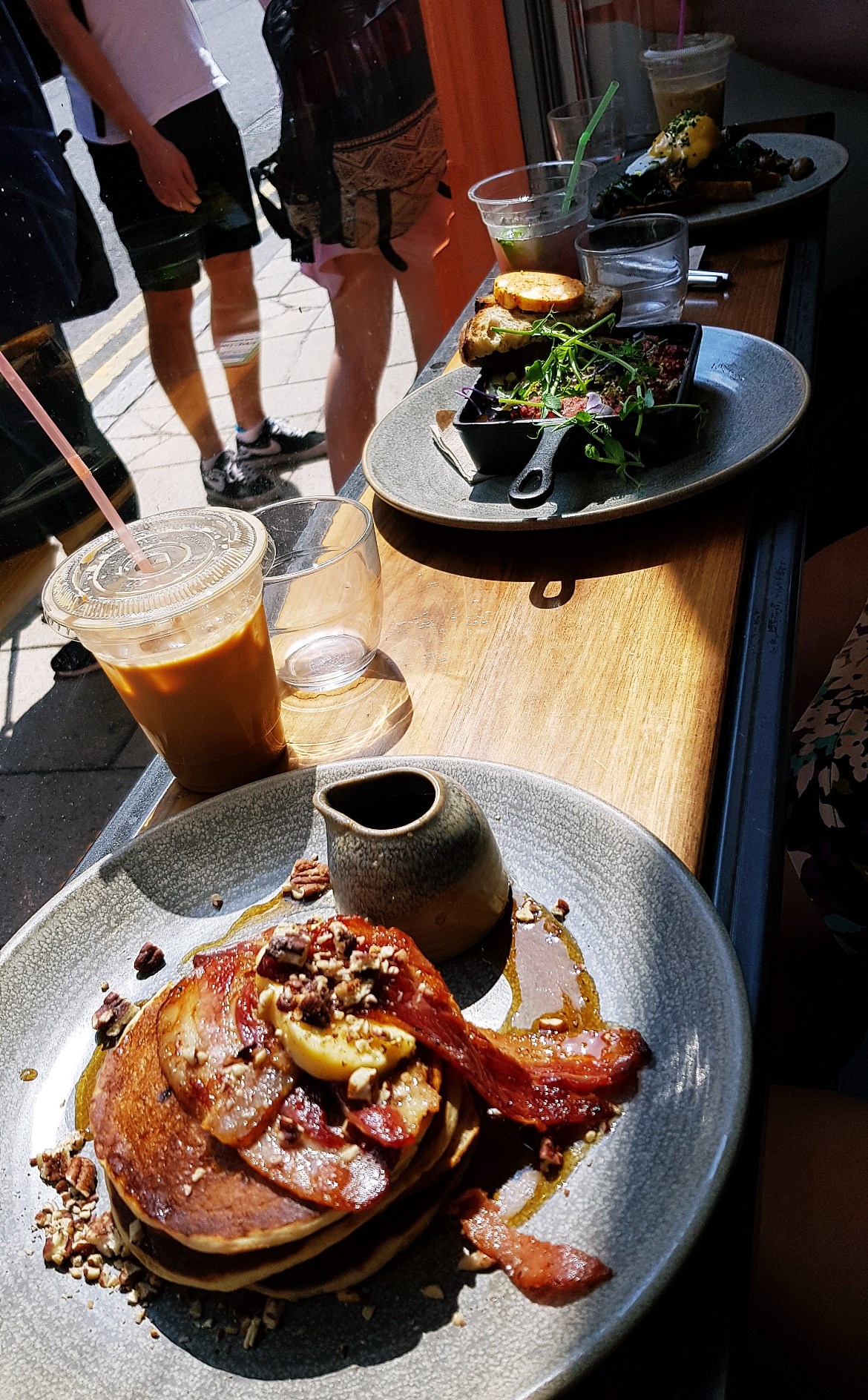 I also attended three of their official events. Ellie and I went full on sweet tooth with Dessert Dine Out by Noisette Bakehouse (another blog still in draft stage).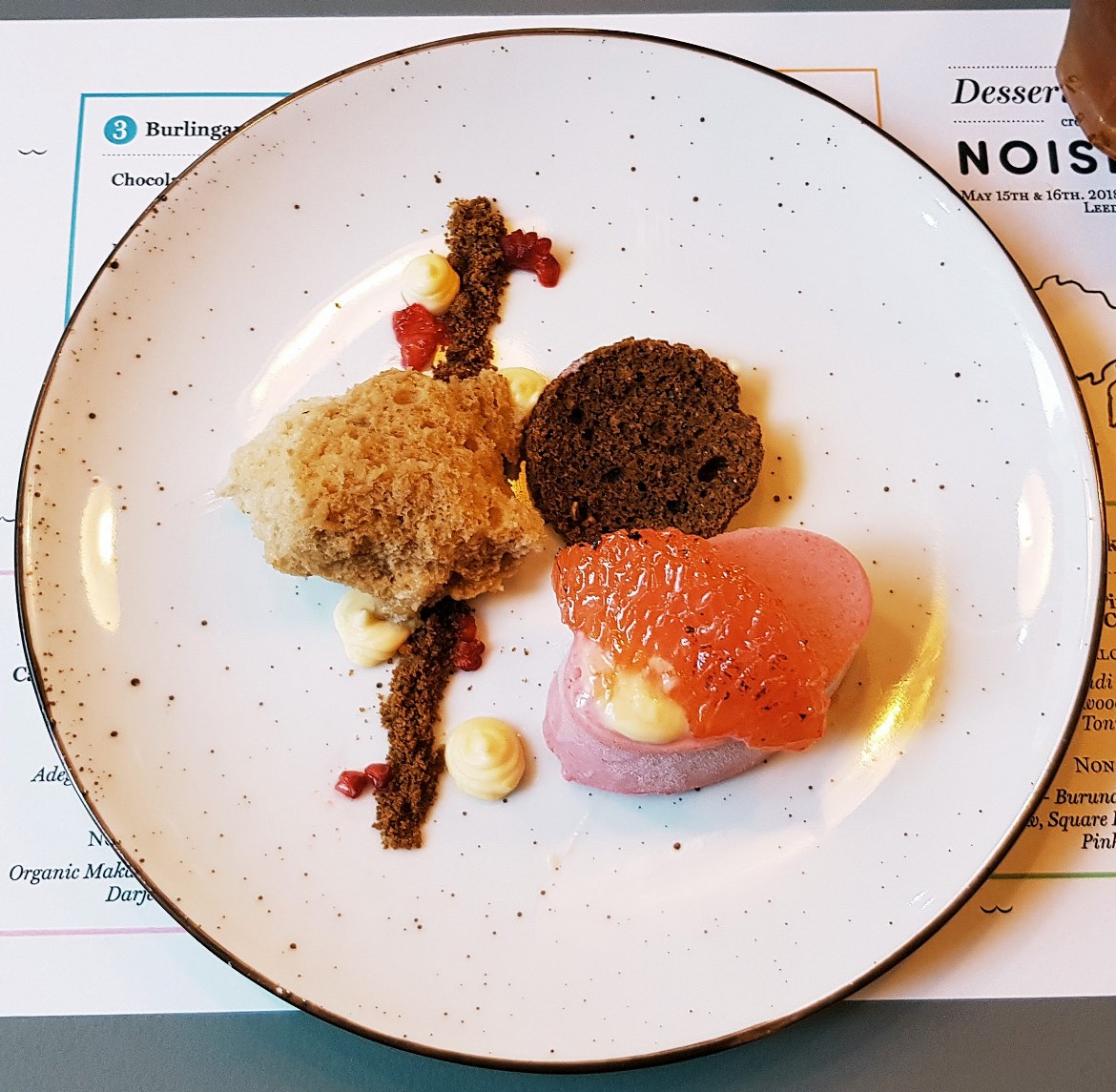 And our passports got us into two free events. The cocktail masterclass at Neon Cactus was a fun fuzz made of lots of tequila (too much for a Tuesday really).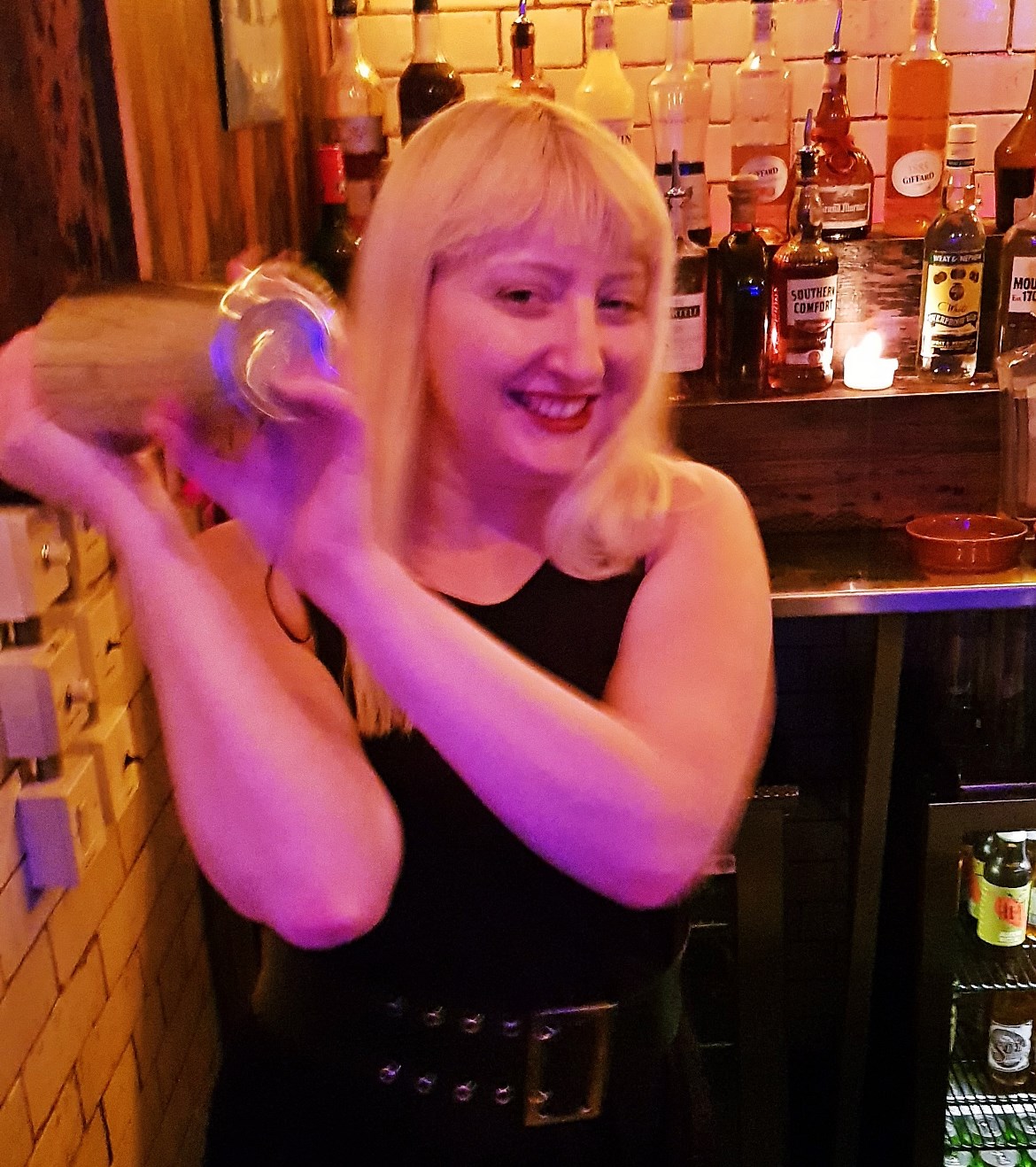 While at Kirklate, the late night market at Kirkgate Market, we had a chocolate workshop. We also got to visit several of the tasty food and drink stands about the place.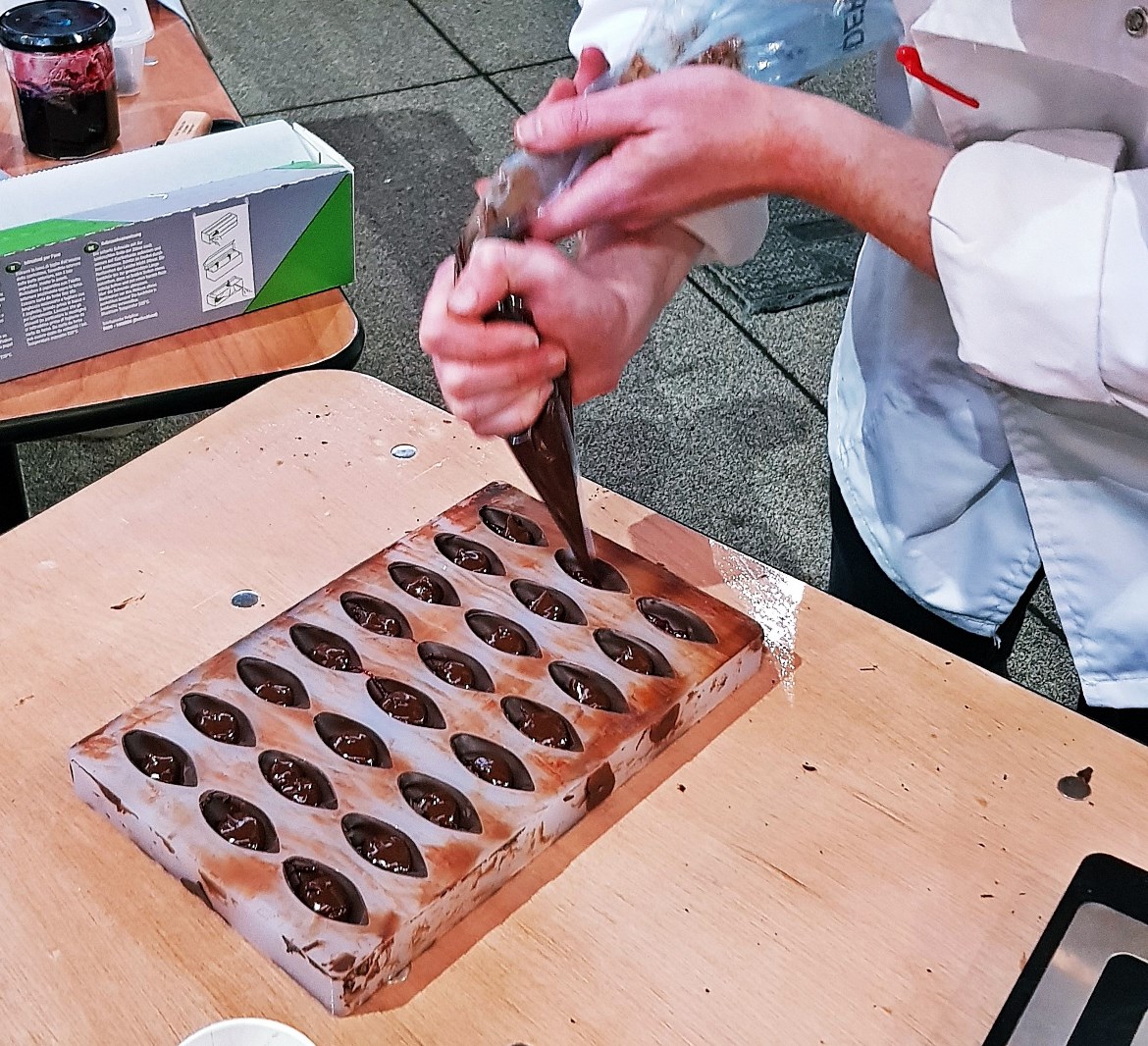 Outside of the festival, Tim and I finally tried Alchemist for dinner (can definitely recommend the steamed buns).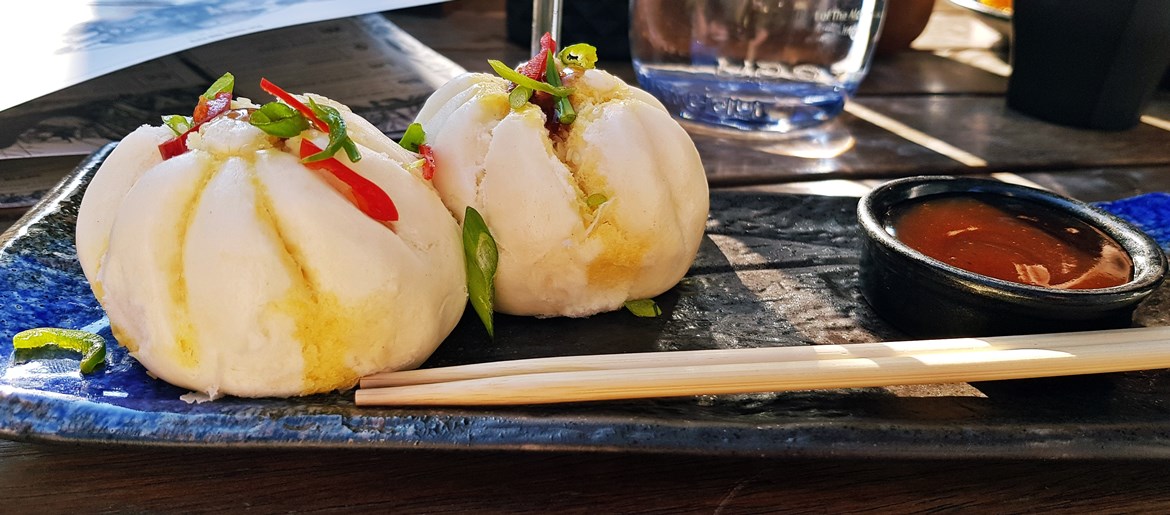 And my new job means I'm having lunch in town more often (good for my insta but bad for my wallet, sorry giffgaff), and I went to Absurd Bird for some of my favourite buffalo wings, as well as Pho when I was craving noodles.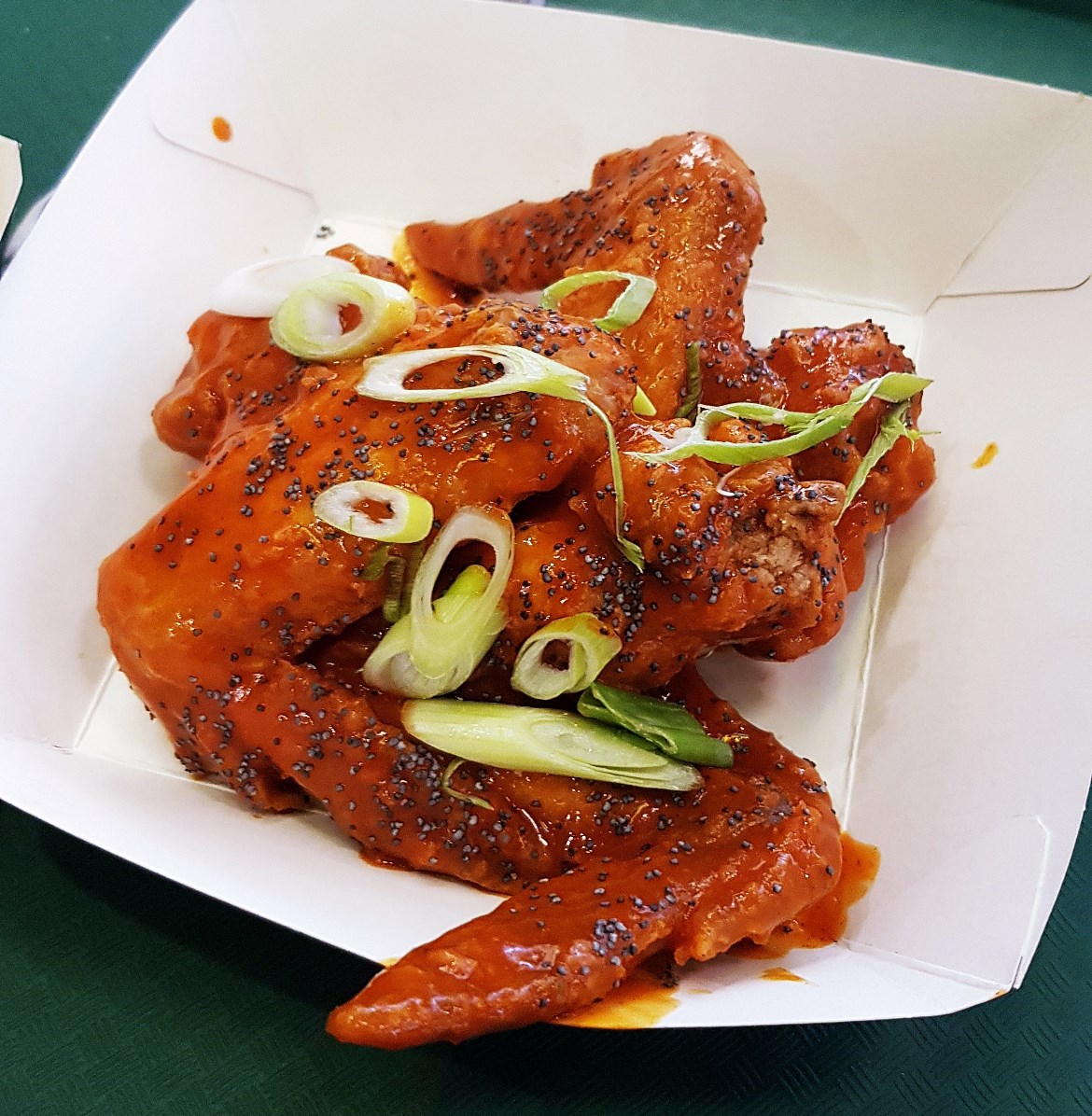 I also got to know my new colleague Annika a little better by taking her with me to another blogger perk, at My Cookie Dough. I mean, who wouldn't like a new workmate who gives her tasty things like this?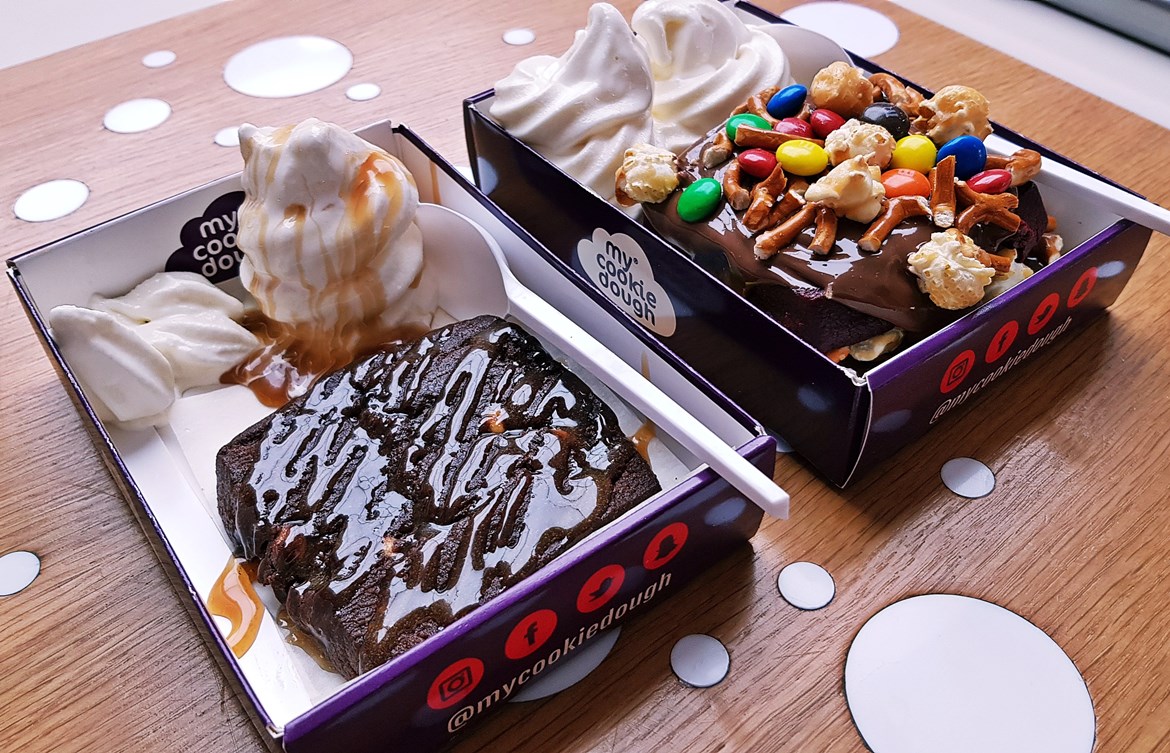 Out of Leeds
After one of our megagames this month we went to The Red Lion in Leytonstone and were pretty impressed by the food on offer.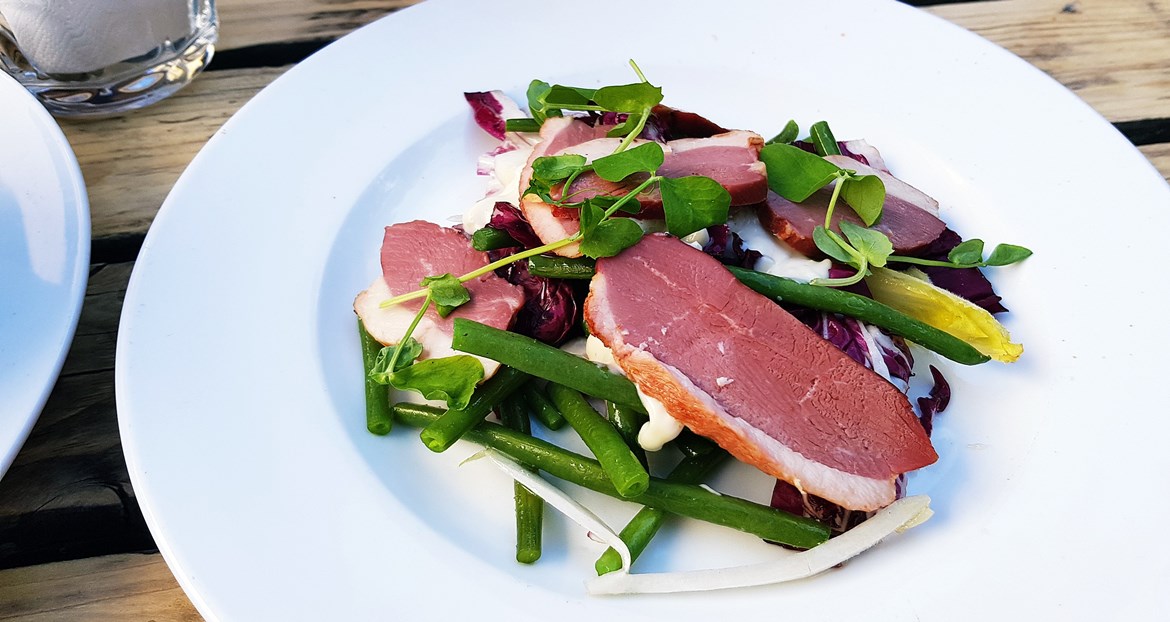 Our trip to Nottingham was marked by LOTS of eating. First tapas at Baresca…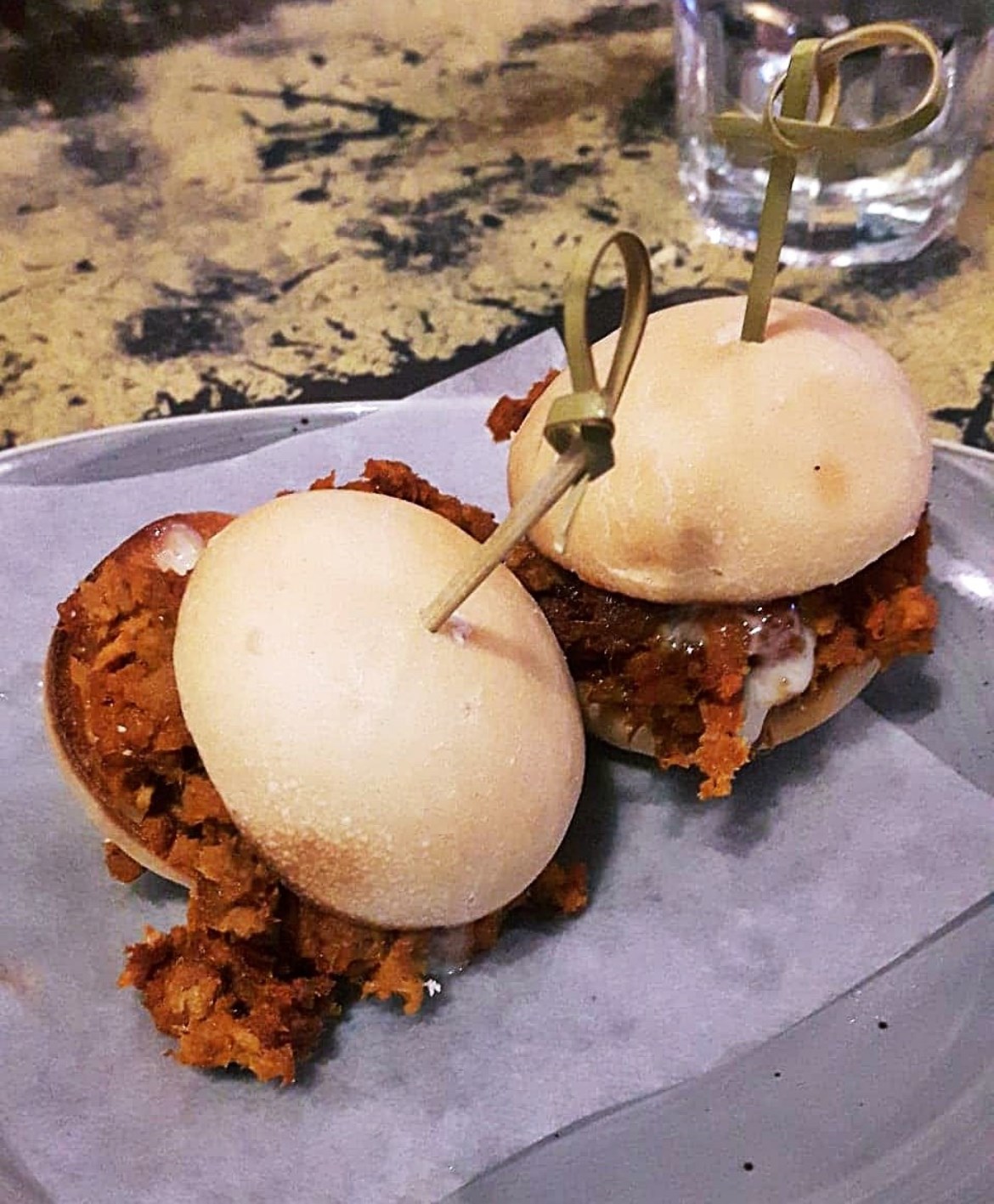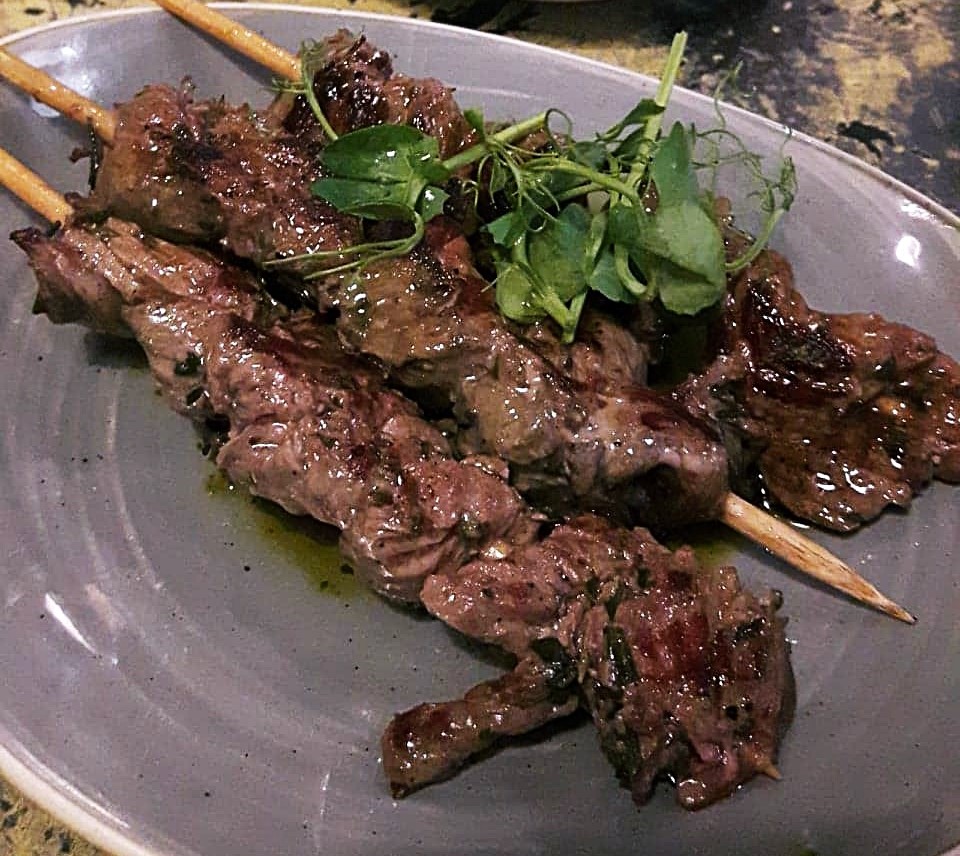 Then, for some reason, a two course dessert at Heavenly Desserts. It was totes excessive but amazing.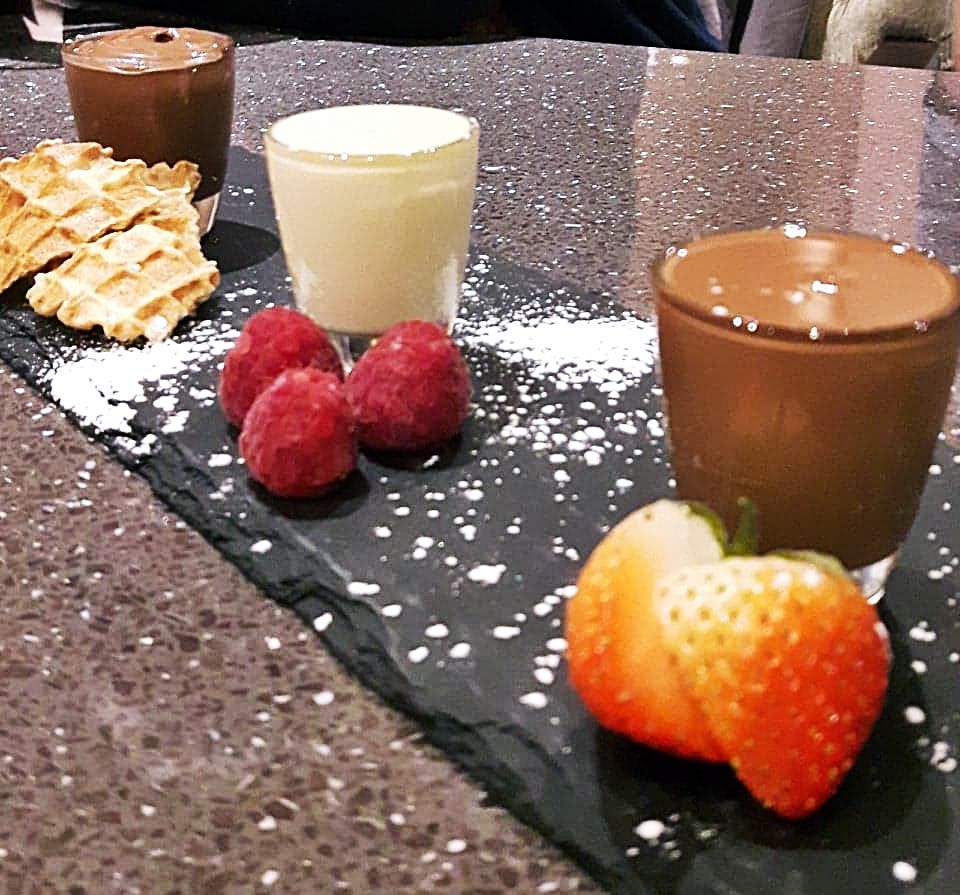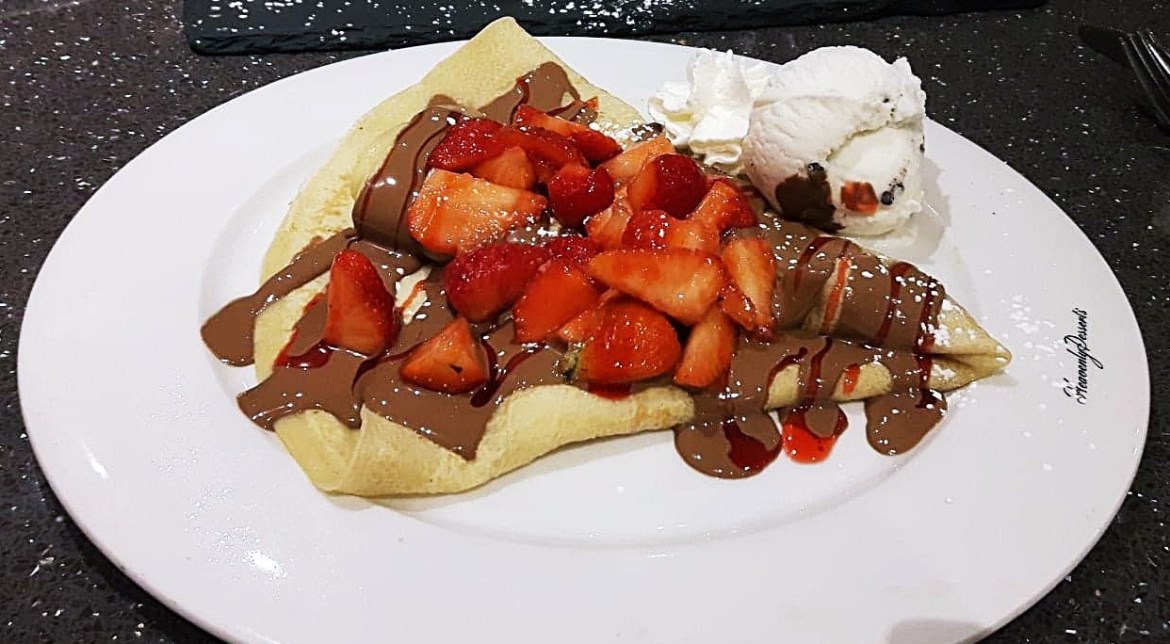 And the next morning, brunch at Rye in Beeston.
We felt rather like fatties by the end of the trip…
What BeckyBecky Cooked
Tim bought me some salmon and uncooked chorizo to make for dinner one night and I created this delicious couscous dish.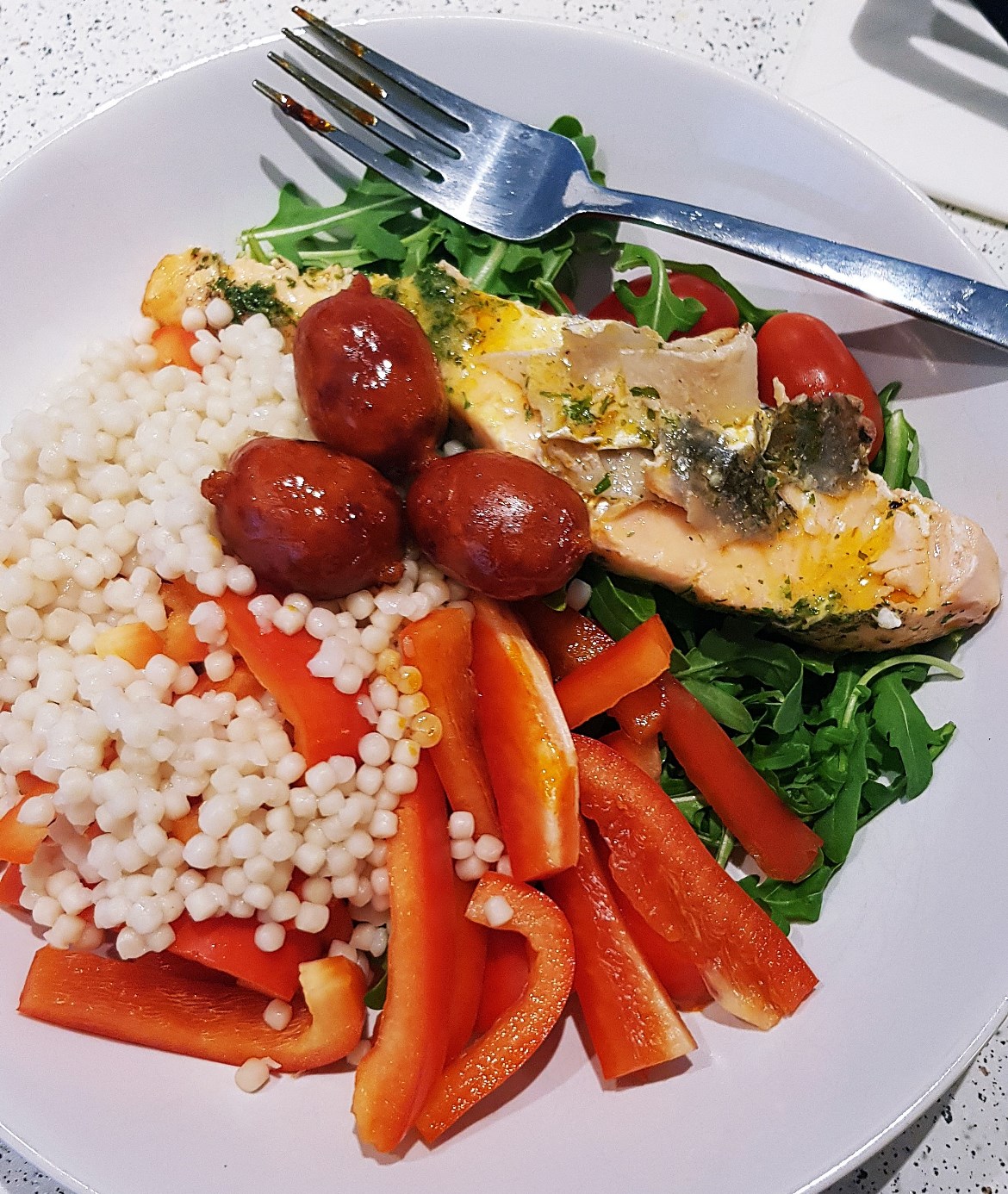 Hot weather always puts me in the mood for cold cuts, cheese and salad. We went a little overboard with this spread but it was damn tasty.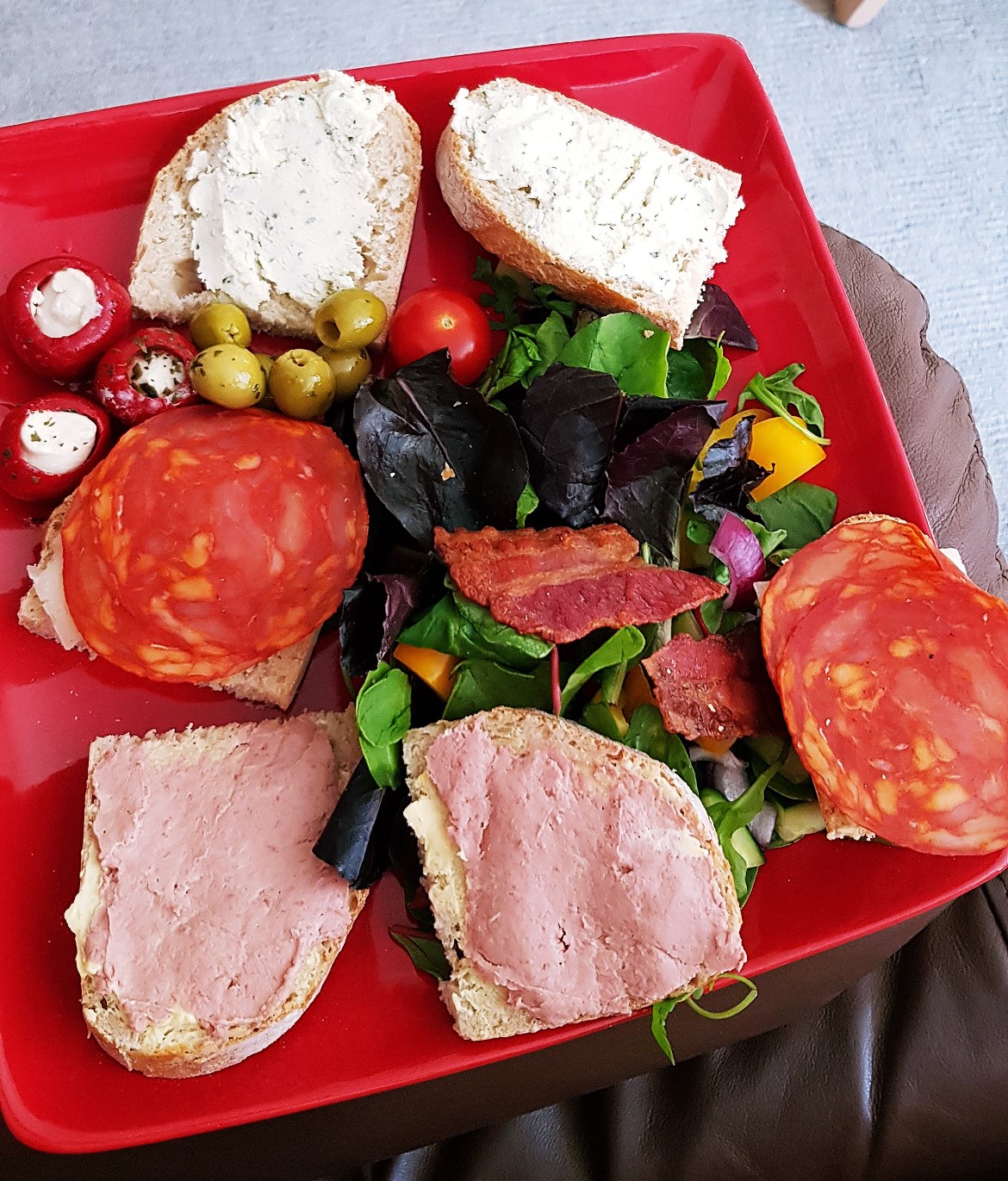 What BeckyBecky Gamed
We managed to make it along to the Sub Warfare escape room at The Great Escape Leeds. Our megagaming group had been planning a trip for a while. We managed to get out with 8 minutes spare, but unfortunately I wasn't super impressed with the game itself. Despite a few cool gizmos it was far too linear.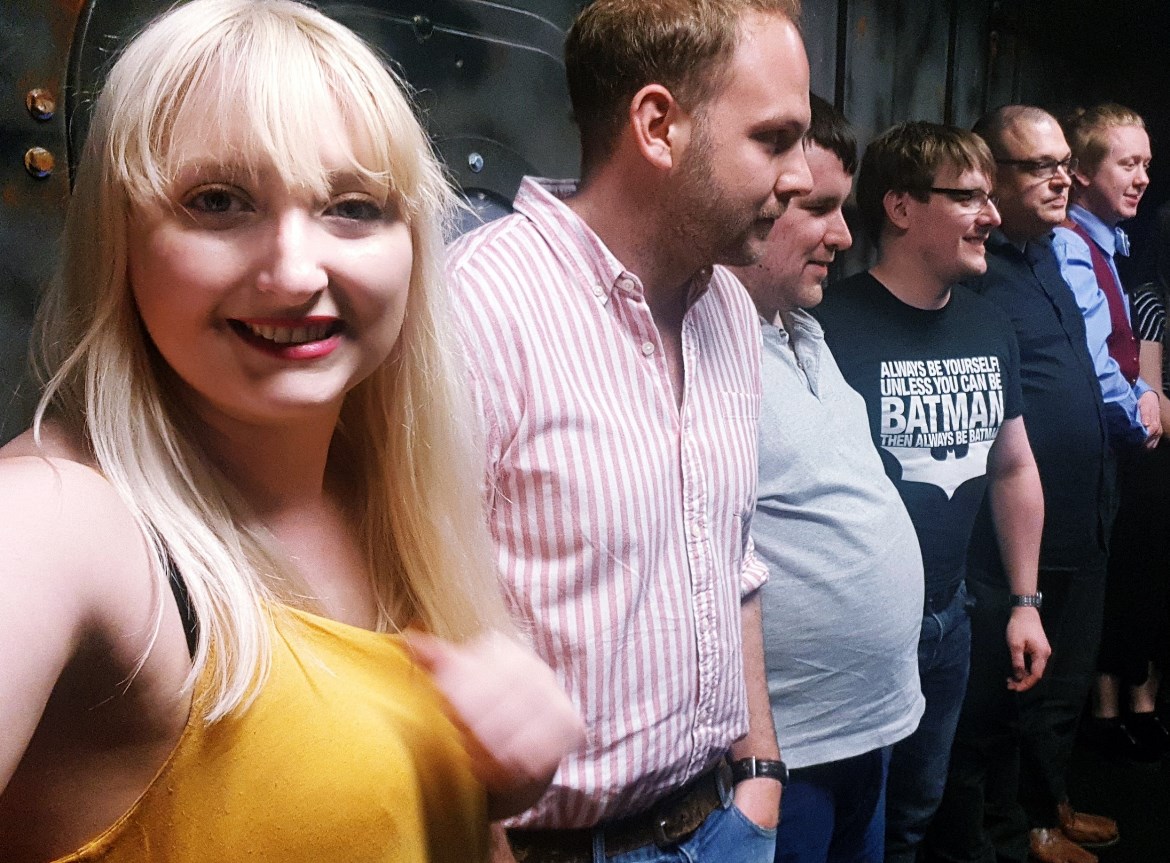 In their bar before the game, I managed to have a play of Until Dawn on their VR Headset. It was horrible… I wish I could bear horror games a little more.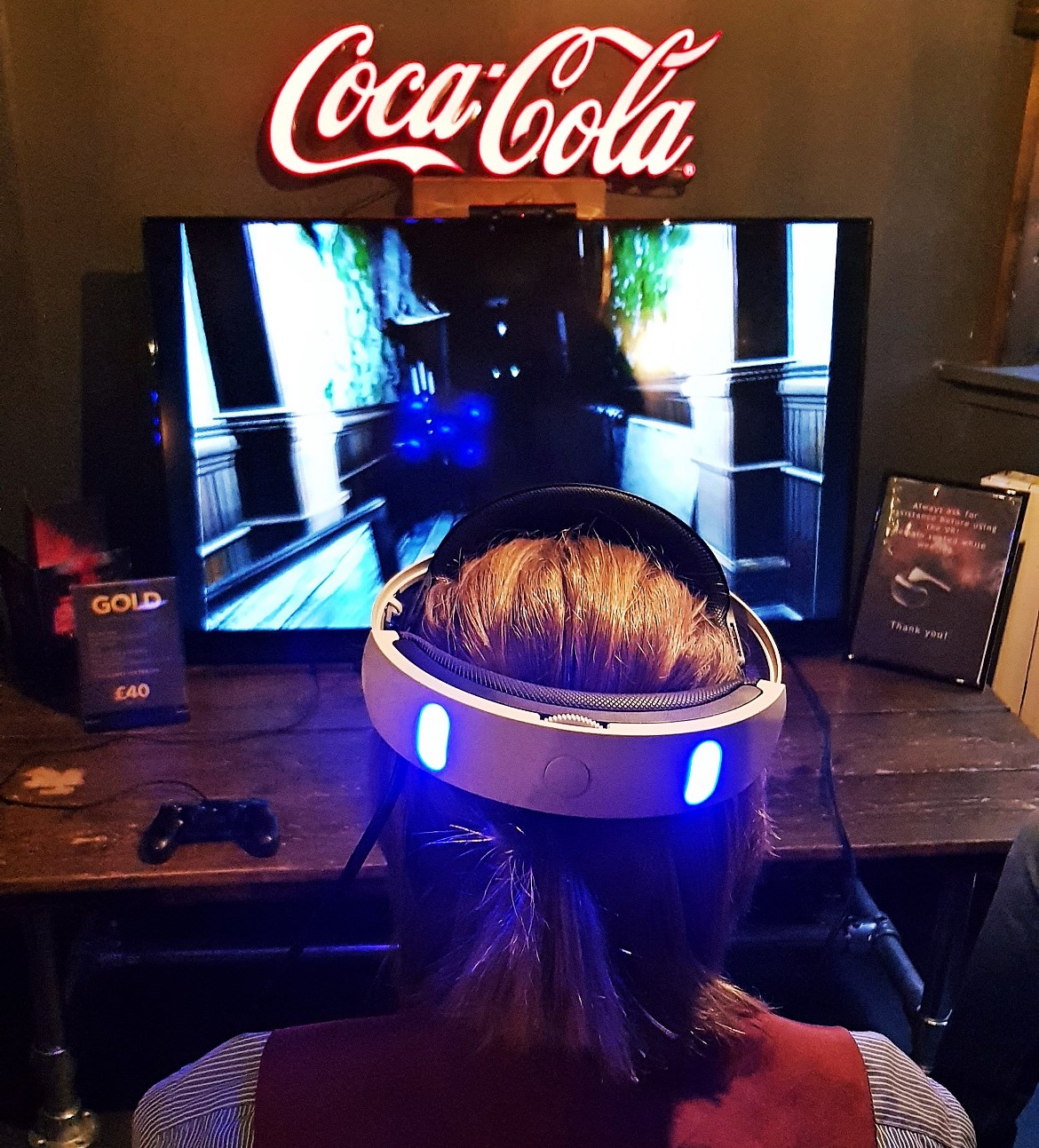 We had two megagames this month. I've played in A Very British Civil War twice before so this time I volunteered to Control. It was a brilliant game and Wallis Simpson was crowned Queen. Queen Wallis, imagine that.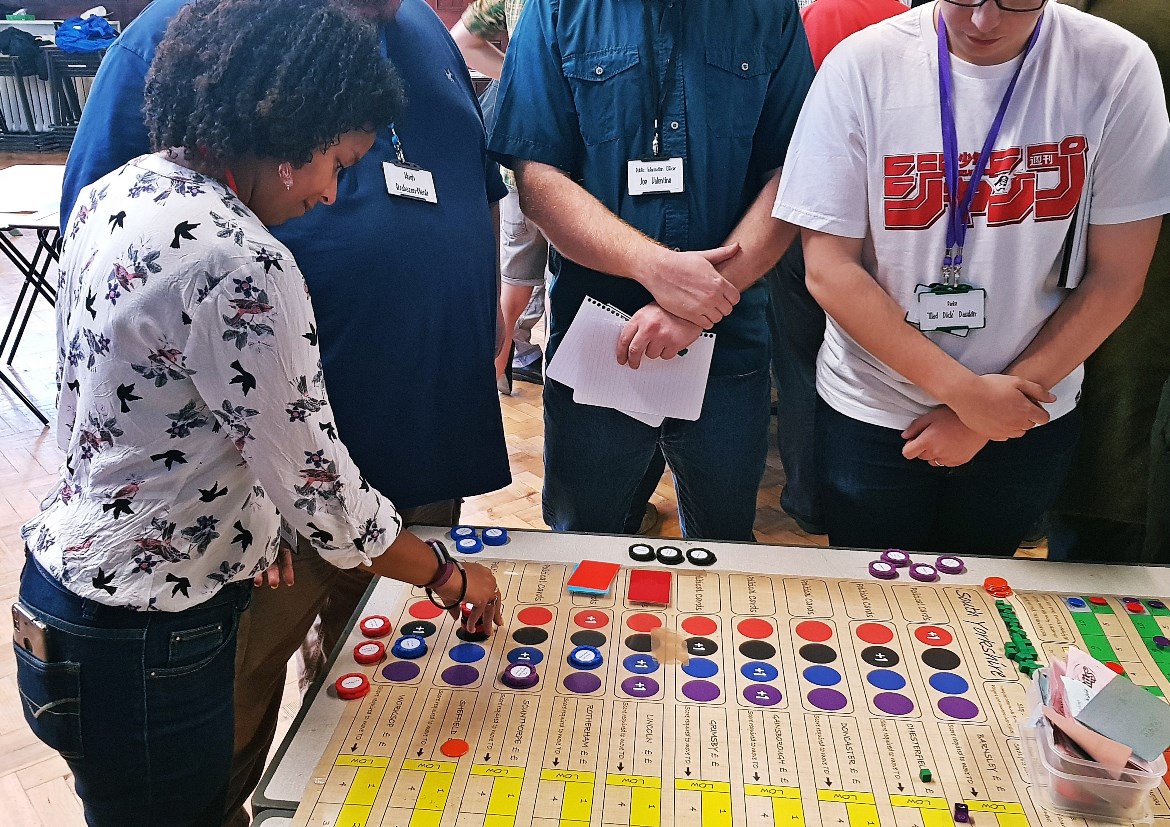 I got to play in the second game, Arrival, and have done a pretty hefty AAR on the blog about it.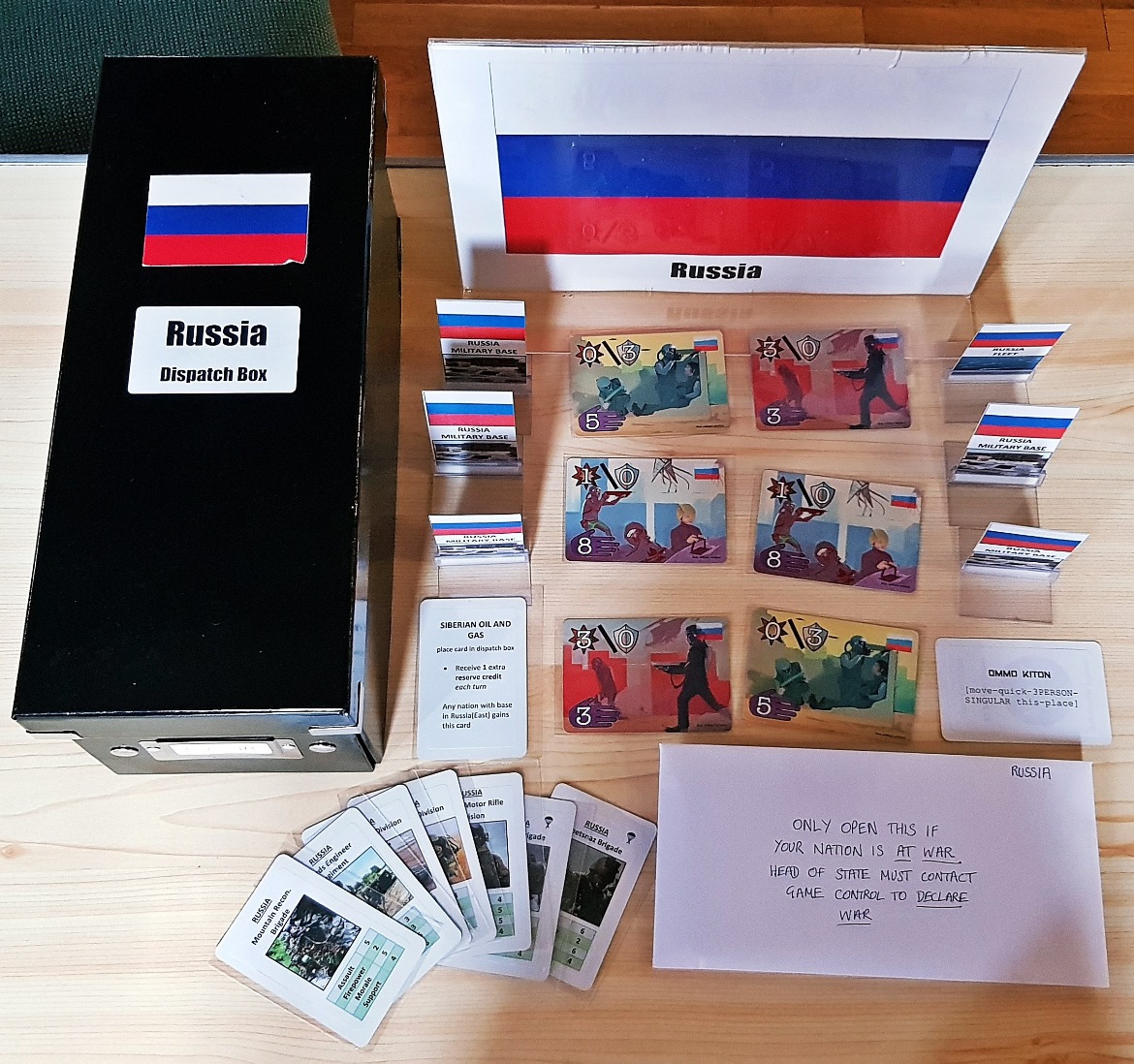 I also started playing Orwell, a PC game where you control official access to a hyper-surveillance tool. It's early days but I'll report back.
What BeckyBecky Watched / Listened To / Read
The TV highlight of the month was Eurovision! I looooove Eurovision but for the last few years I've had megagames on those days. Luckily this year it lined up that I could have my traditional Eurovision party (featuring my famous drinking game).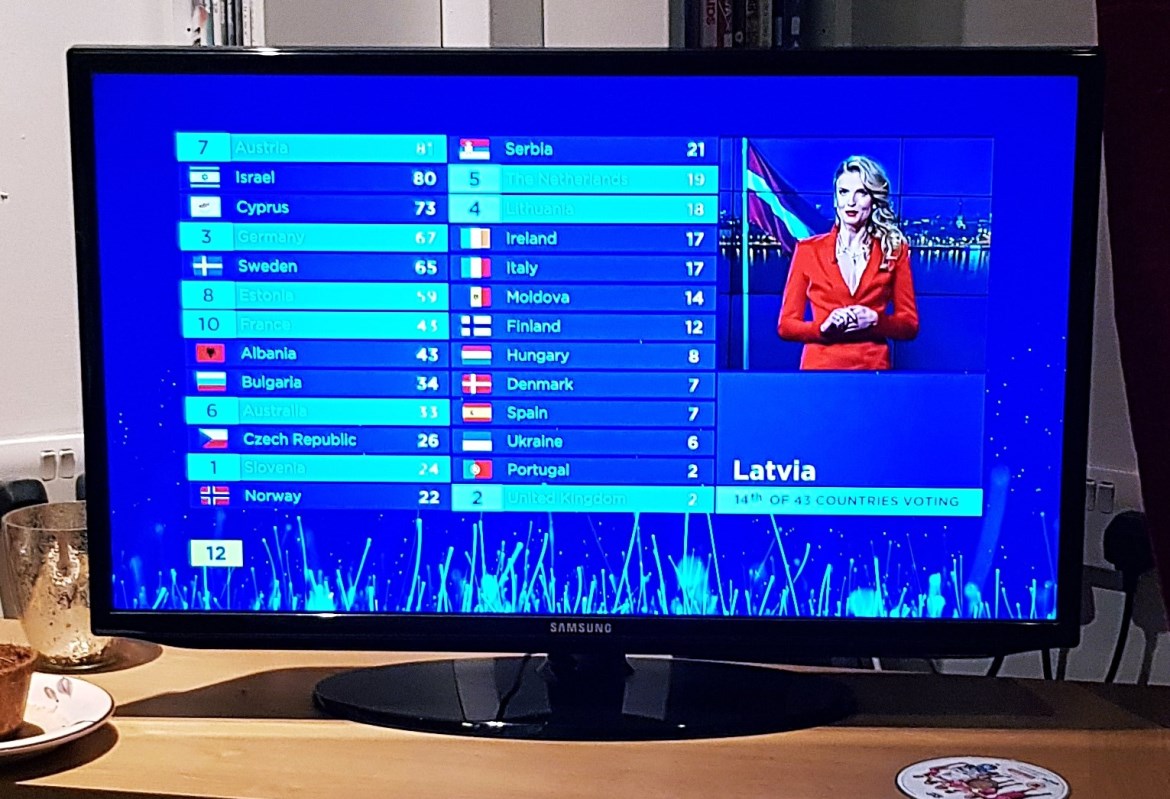 In prep to go see Infinity War, I've been watching all of the Avengers movies. I've now caught up, and I think my favourite movies have been Iron Man, Spiderman and Black Panther
We also watched Arrival before going to the megagame of the same name. Honestly we weren't that impressed, especially with the deus ex machina ending…
We caught up with Orange is the New Black, and are desperate for the next season to hurry up and get on Netflix.
My new work has a culture of watching Netflix on lunch (with my friends think is weird but I quite like tbh). So far I've caught up with How To Get Away With Murder and watched The Social Network.
And finally, I've started listening to the Guilty Feminist Podcast. I'd 100% recommend it – it's totes relatable and is really making me aware of some really important issues that I had little to no knowledge about.
What BeckyBecky Blogged
My top blog from May was the second in my Megagame Design series. I'm glad this blog is interesting to people as its helping me actually get on with my game design…
What BeckyBecky Insta-ed
The top post of last month was actually randomly this pic of the sweetie spread by Candy Man who apparently visits my office on a regular basis.
Next Month for BeckyBecky
Okay it's practically time to write the blog for June… but the reason this blog is so late is the reason why the next one will be so amazing. This month is going to probably go down as one of the best months I've ever had, with not one, but two of my best friends getting married. Plus a pirate megagame, if two weddings weren't enough for you!