As you may have guessed, I had an epic time in Lisbon. In case you missed, I've done two posts recapping some of the highlights of my Lisbon trip – the things we did, and the stuff we ate and drank.
But I wanted to leave you with some general tips for visiting Lisbon.
1. It feels pretty safe.
Okay, so there's still the catcalling that you find in basically every continental European city. But the vibe is definitely a lot safer than in places like Rome.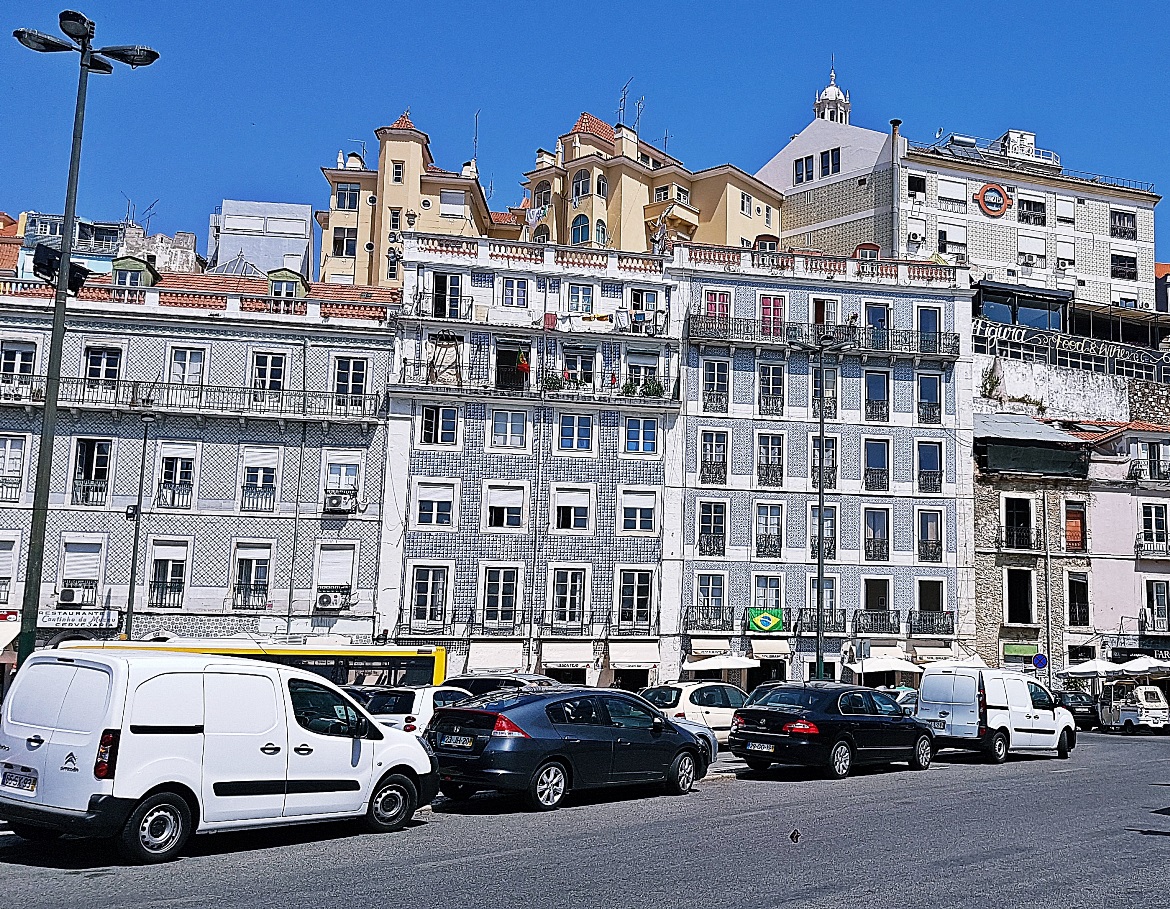 I'd even say it felt safer than my home town of Leeds. People were friendly and helpful, and didn't seem to mind at all that we couldn't speak more than a single word of Portuguese (obrigado!).
2. Oh gosh the drugs
Yeah, the one counterpoint to that is the sheer frequency with which we were offered drugs. Drugs were decriminalised in Portugal a few years ago (it's still illegal, but you don't get a criminal record for using it personally).
But yeah, on most street corners at night we were offered hash or cocaine. And even once when we were sat down having lunch…
3. Go out in Bairro Alto
If you're not sure what to do of an evening, just get on a metro to Baixo-Chiado and go for a wander. The streets of Rua da Barroca and Rua da Atalaia are part of a warren of tiny bars and clubs that serve cheap drinks (of varying quality) and free entertainment (also of varying quality). For suggestions on some specific places we tried see my other blog post, or just head there and see what happens!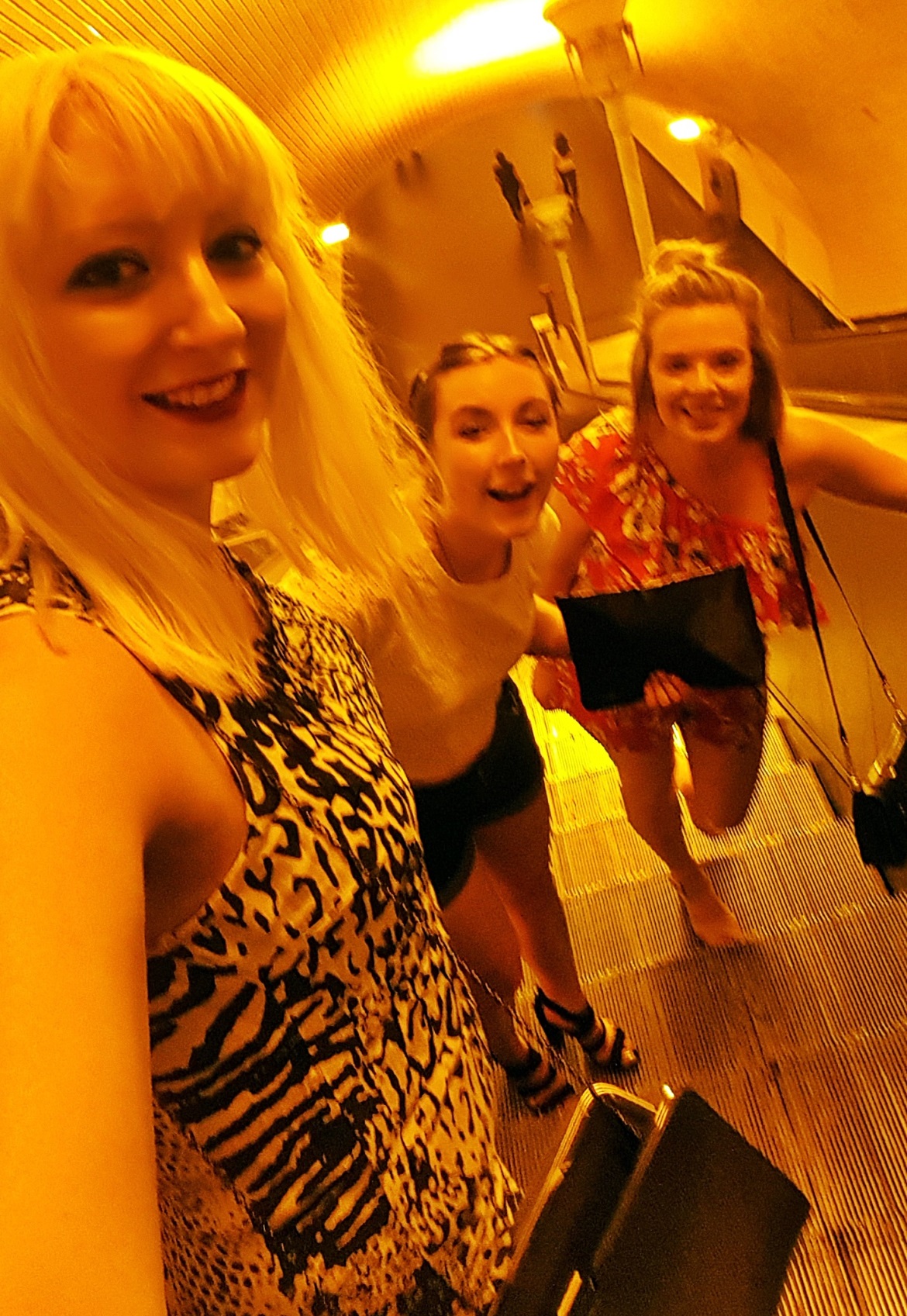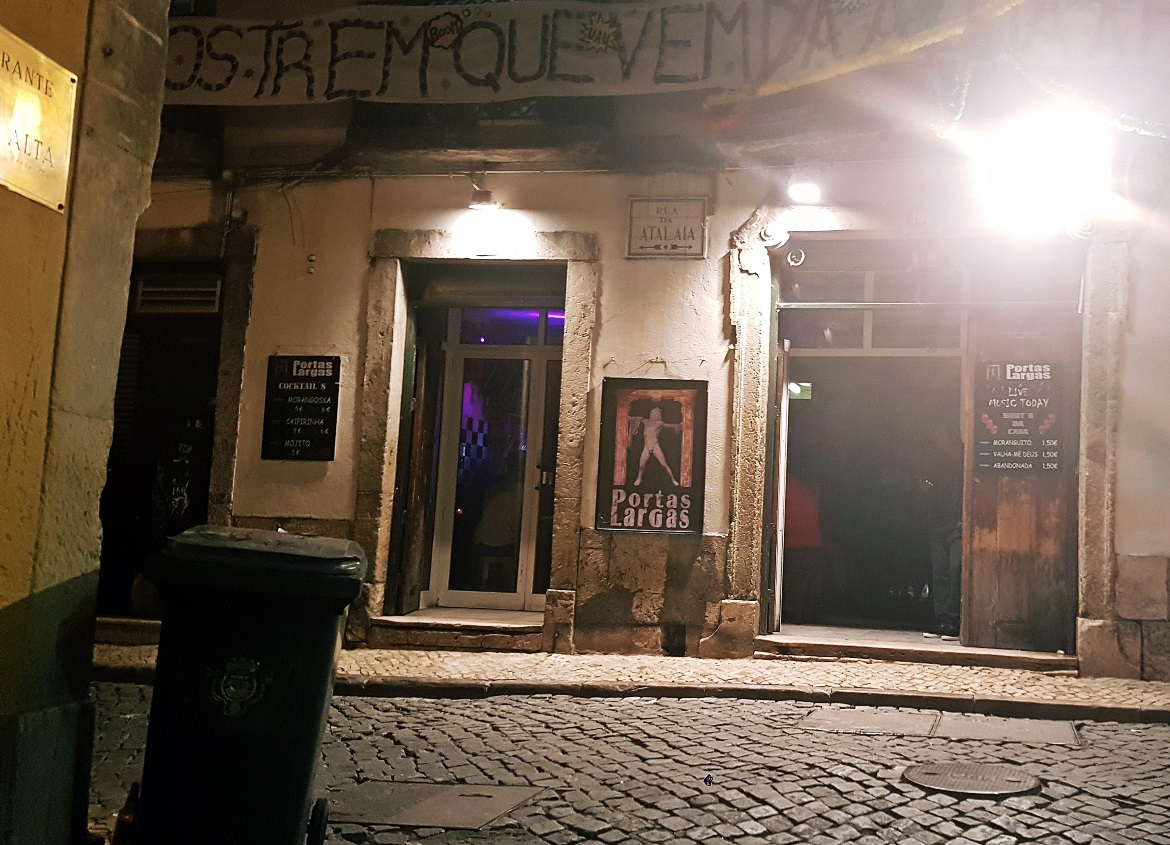 4. Wear flats
Heels don't like Lisbon. Stilettos especially don't like Lisbon. The whole damn city is a warren of cobbles and hills. Just save room in your suitcase and only pack flats.
NB: we didn't know this and going out in Bairro Alto was a lot more… wobbly.
(I also find it quite amusing that despite that, I managed to break my foot on flat ground, fairly sober and back in England).
5. Be picky
As mentioned, there are tons of tiny bars in Bairro Alto. There's tons of restaurants around as well. Generally you don't have to go for the first place you see. Take a few minutes to consider the vibe of the place, and work out if that guy who persuaded you to walk in was bullshitting that "it will be really busy in half an hour". Feel free to leave if you're not having an awesome time.
5. Don't eat the starters (except do eat the starters)
At restaurants they bring out a few different small plates of food, usually bread and oil, olives, maybe a salad. Note that they will charge you for these dishes if you touch them.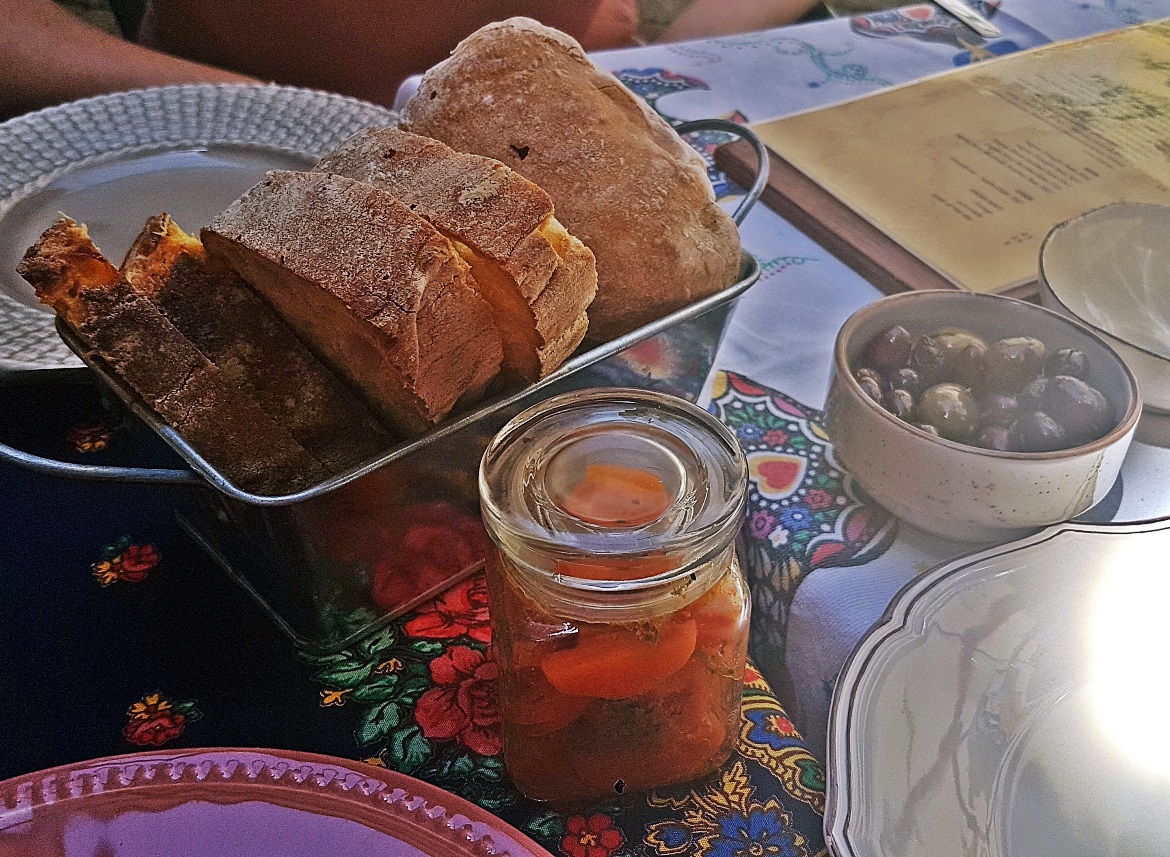 But totally touch them! We loved trying the different foods, and the prices aren't crazy.
6. Aircon is your bestie
This may be less of a deal if you're not there during a ridic heatwave, but aircon was essential for us during our trip. We were so glad that our Airbnb had aircon installed, and even though we had to turn it off when we were out during the day, it cooled down pretty quick when we got in.
If you're travelling in summer, I'd recommend making sure you have aircon at your place. It was also so hot for us, that shorts weren't even an option. It was a floaty sundress or bust.
7. Water water water
We went through bucket loads of water during our trip. At most places, water will be €1-1.20, though tourist traps like the castle push the price up a little more. There are a few public water fountains around the city, and the water is generally safe to drink.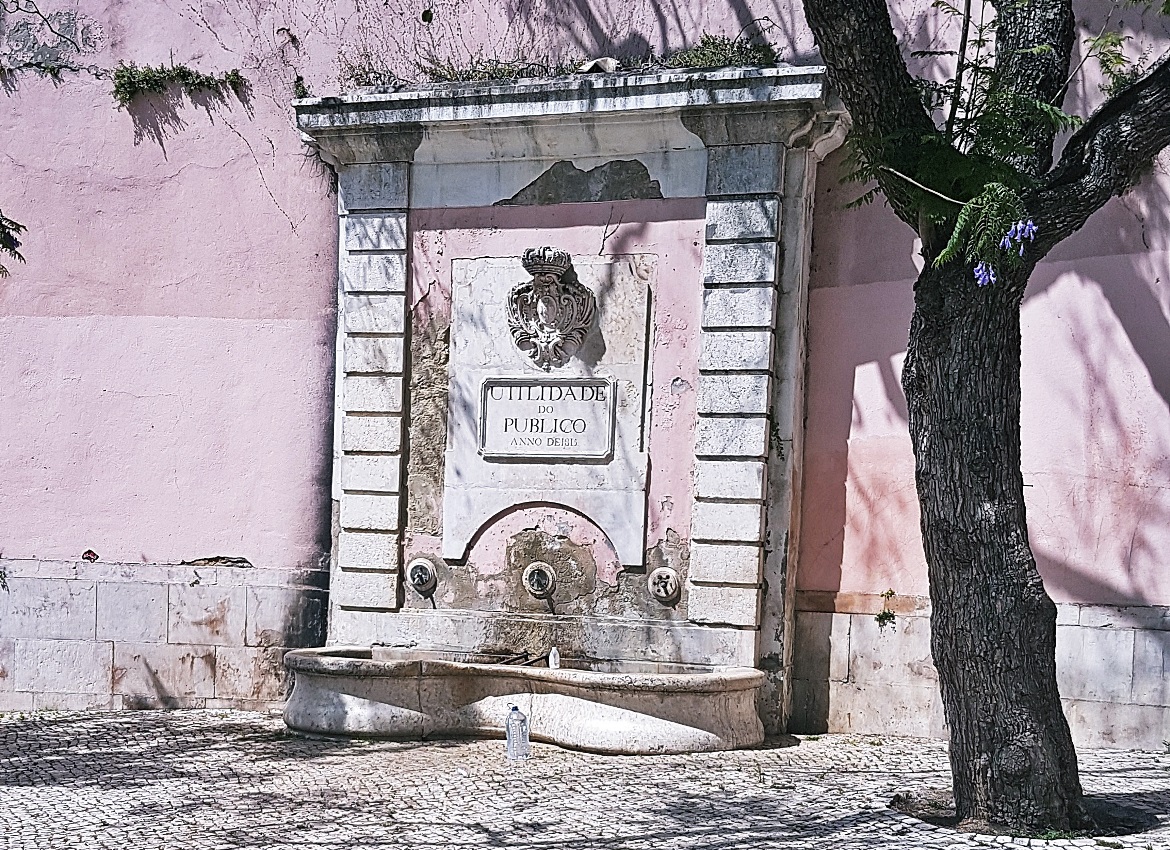 8. It's pretty cheap
Obvs it depends where and when you go, and how much you feel like spending, but often beer and wine were only a couple of euros. Compared to many of the European capitals, it felt miles cheaper.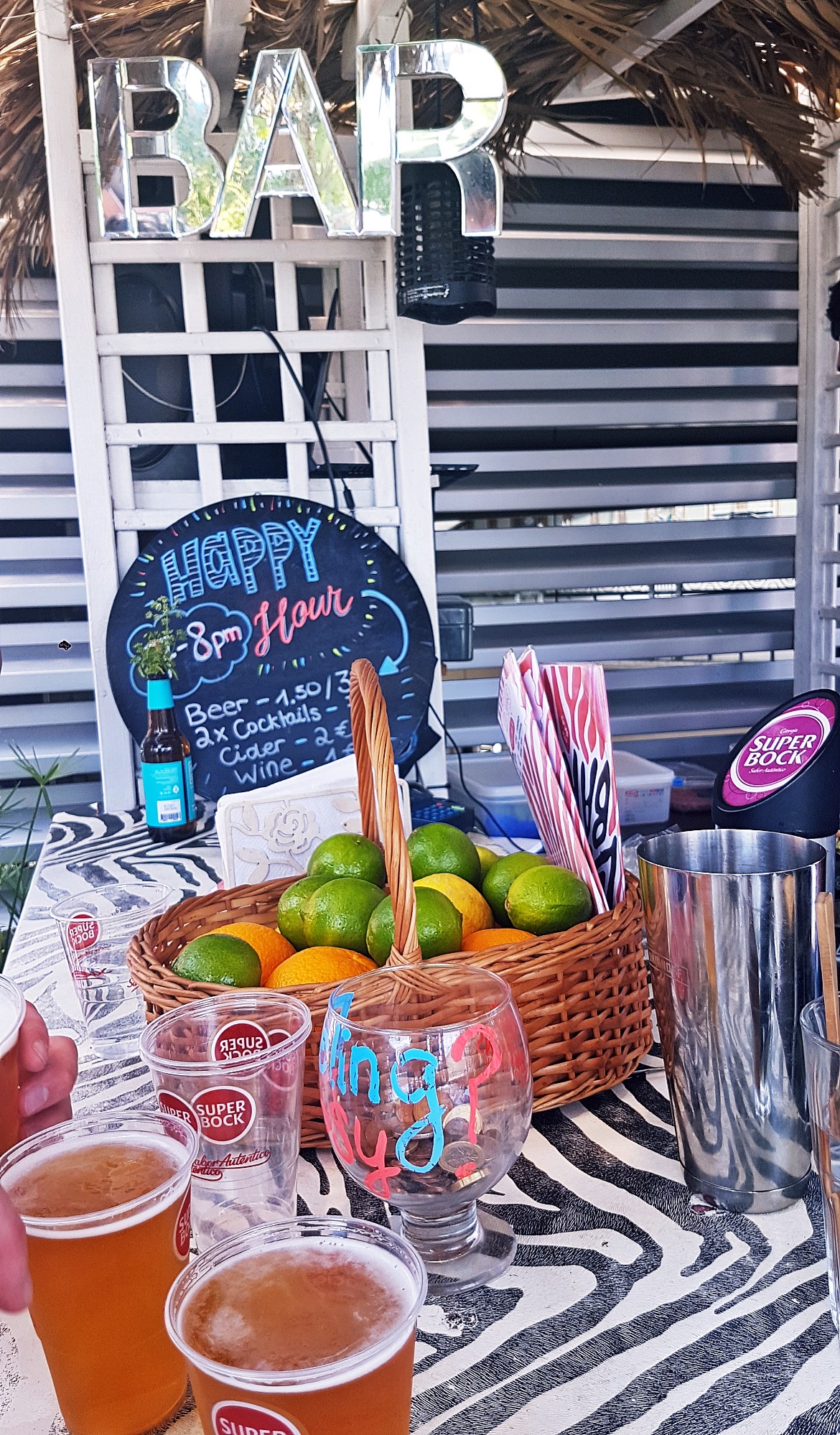 sight
Summary
GO TO LISBON!
Have you visited Lisbon? I'd love to hear what tips you have for spending time in that amazing city 😀