WOW that was a hell of a June.
I think you can tell how my month has been based on the number of blogs I managed to get out – a paltry three. But it's been one of the best months of my life, seriously. And here's why
What BeckyBecky Did
This June, two of my best friends got married. First up, at the start of the month, was Katherine's wedding to John.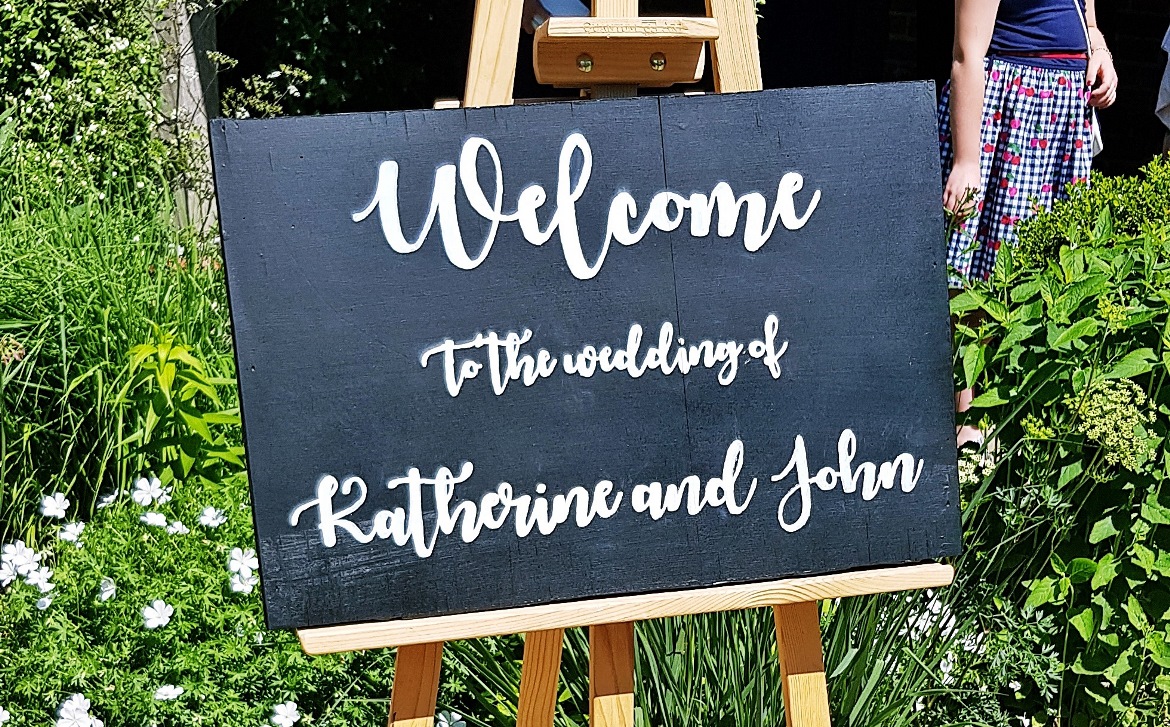 It was a truly spectacular wedding. At the Bury Court Barn in rural Hampshire, Katherine looked absolutely stunning and it was an incredibly classy affair, with free flowing prosecco and Aperol Spritzes, a string quartet who knew the Game of Thrones theme tune, and a ceilidh at the end of the night.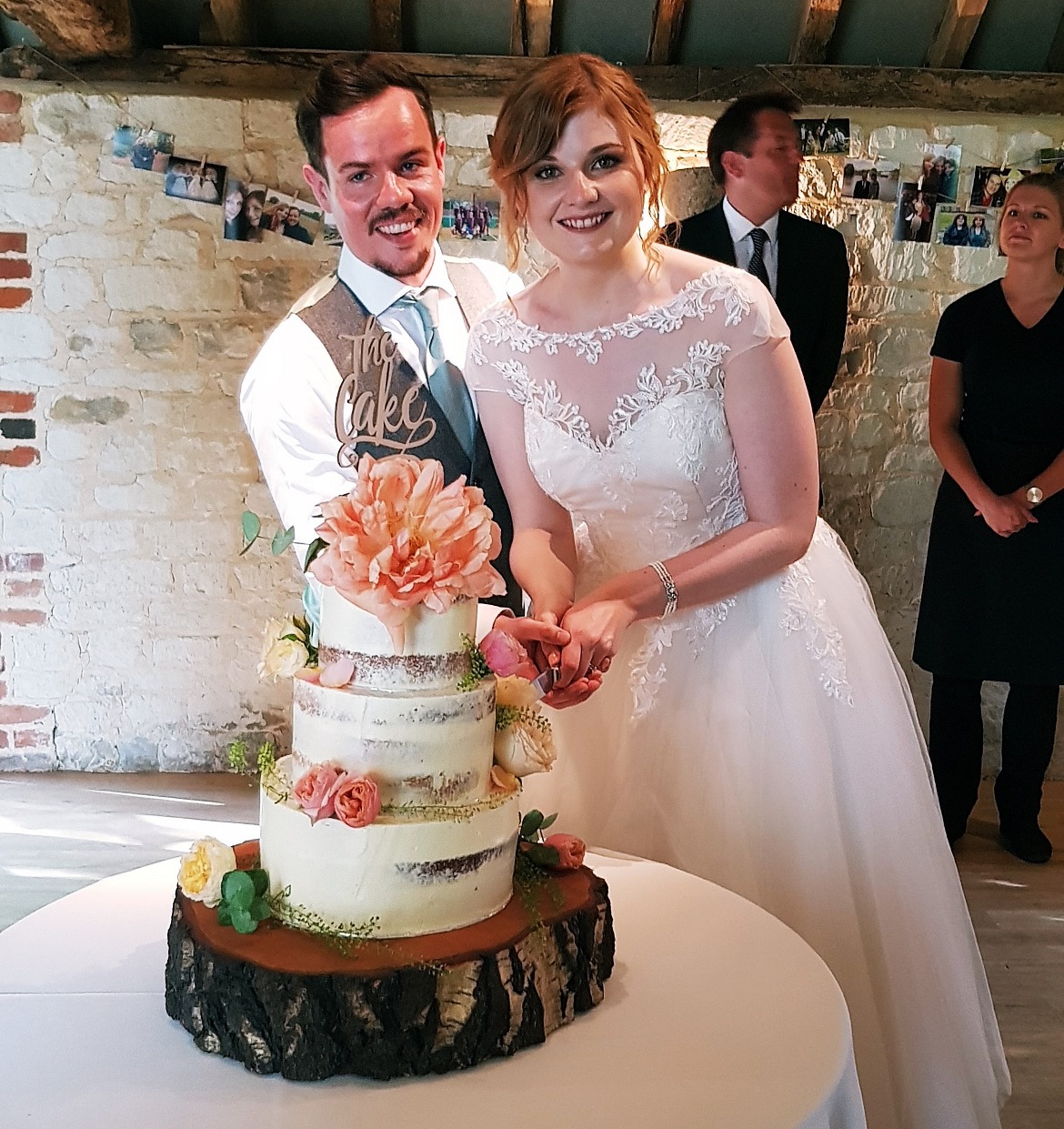 Katherine had asked me to do a reading, "That Still and Settled Place" by Edward Monkton (look it up, it's really beautiful). I also had the opportunity to catch up with some high school friends, some of whom I hadn't seen in years.
Meanwhile, at the end of June, Keeleigh got married to Kyle, and I was Maid of Honour.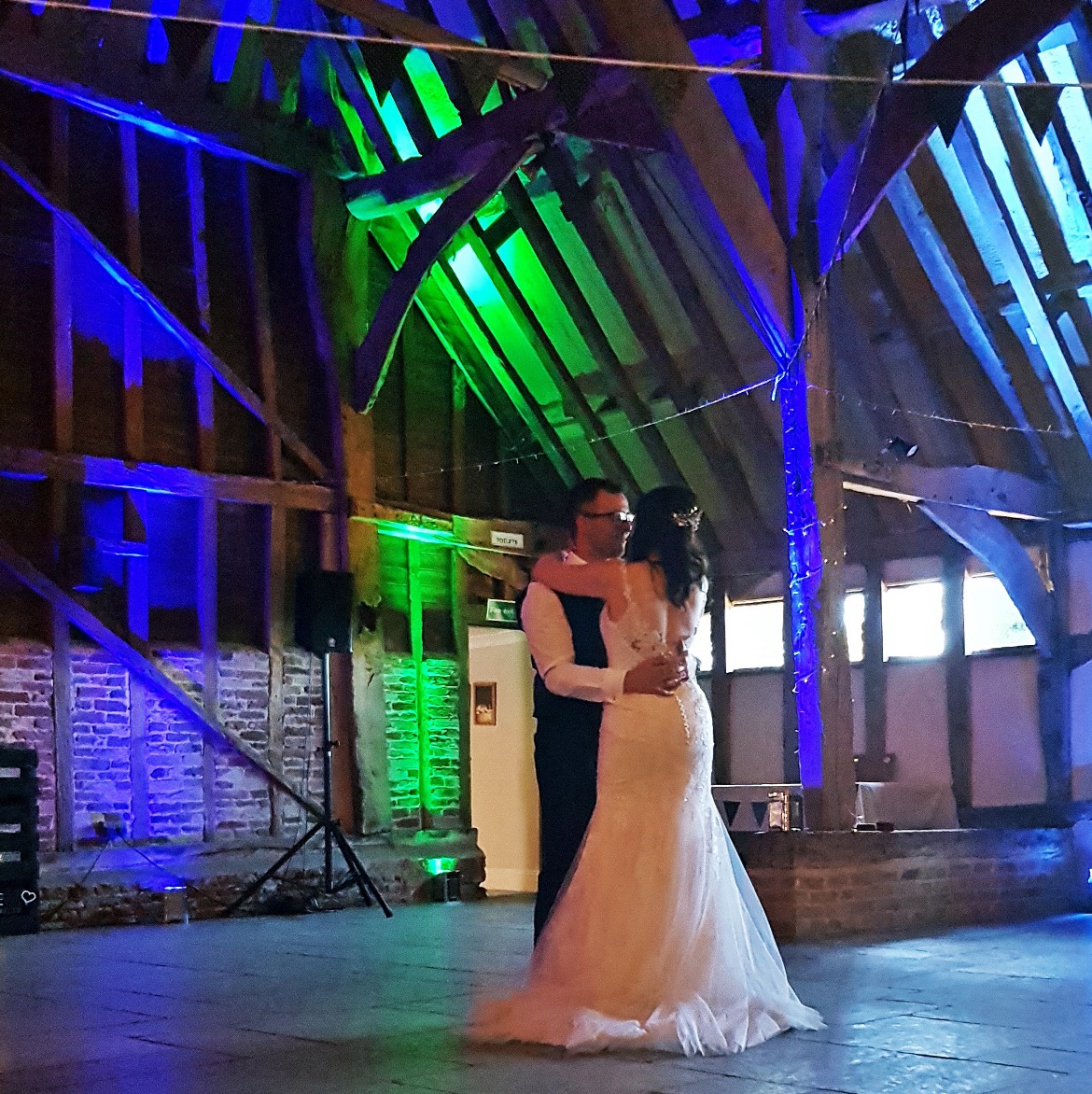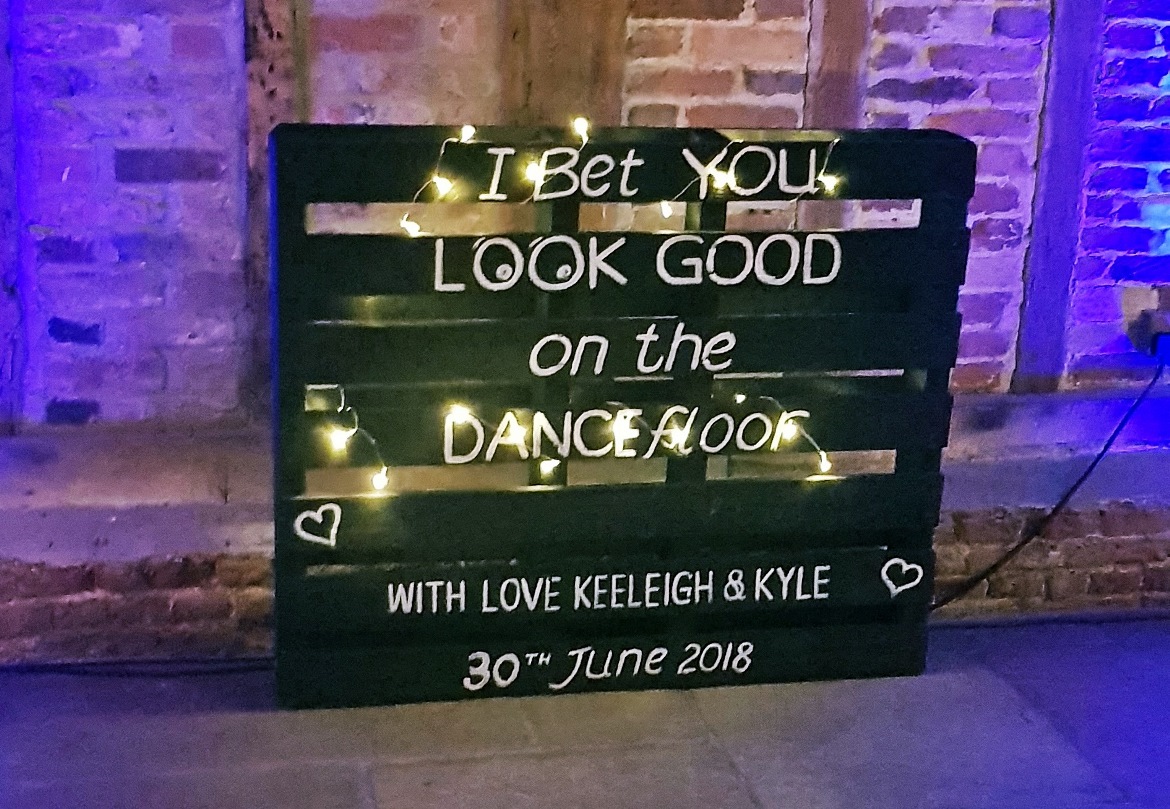 This one took place at the Red Barn in Norfolk, and Keeleigh was the most beautiful I'd ever seen her in her wedding dress. This one felt completely different, because I had been much more involved in the run up. It was utterly Keeleigh-and-Kyle, with betting slips and Henderson's relish as the favours, a barbeque for the wedding breakfast, and a jukebox for the dance floor. Keeleigh hasn't got her official photos through yet but I cannot WAIT to see them.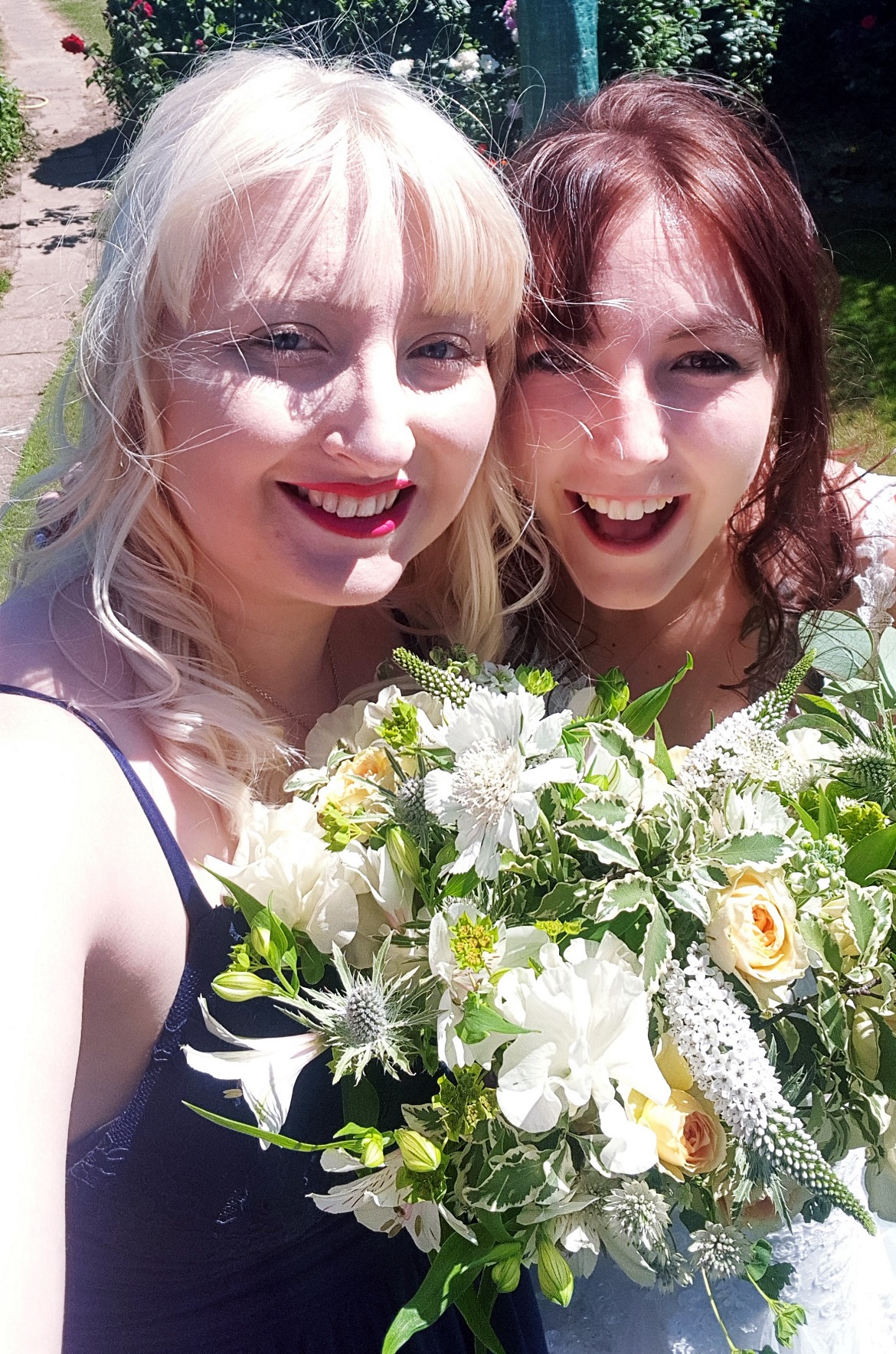 Outside of wedding mania, I've been getting into the swing of things at work. I got to visit Search Leeds and learn lots of various things about online marketing. We also took advantage of the beautiful weather to have a marketing meeting outdoors.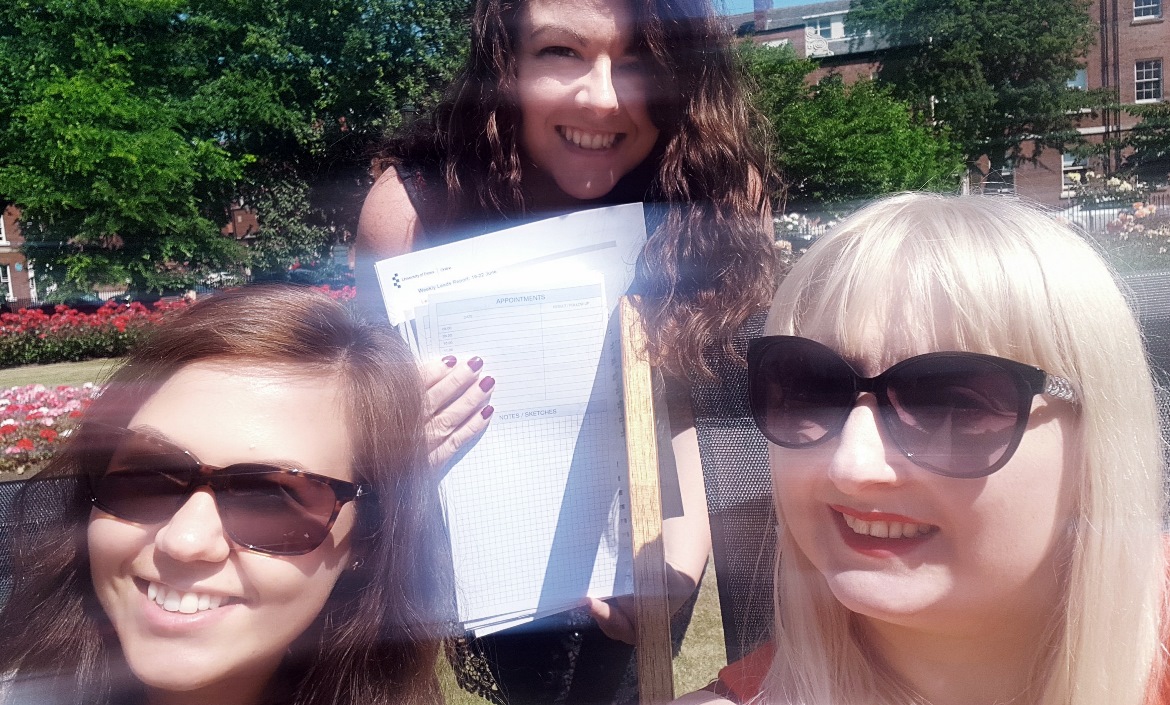 June also marked the anniversary of my diagnosis with MS. It seems a bit crazy that I've only had this as part of my life for a year to be honest.
And finally, the most unexpected but awesome thing that happened last month was Peter coming to stay. Peter is a megagamer from the US who was visiting for a couple of games here, and ended up crashing with us for two nights. It was pretty unexpected but a ton of fun. We play Sherlock, analysed a lovely bottle of wine he brought us, and made a fail!trip to Manchester for a Pennine meeting that was actually in Leeds. It was super fun getting to know Peter and hopefully I'll make it over his side of the pond for a game sometime.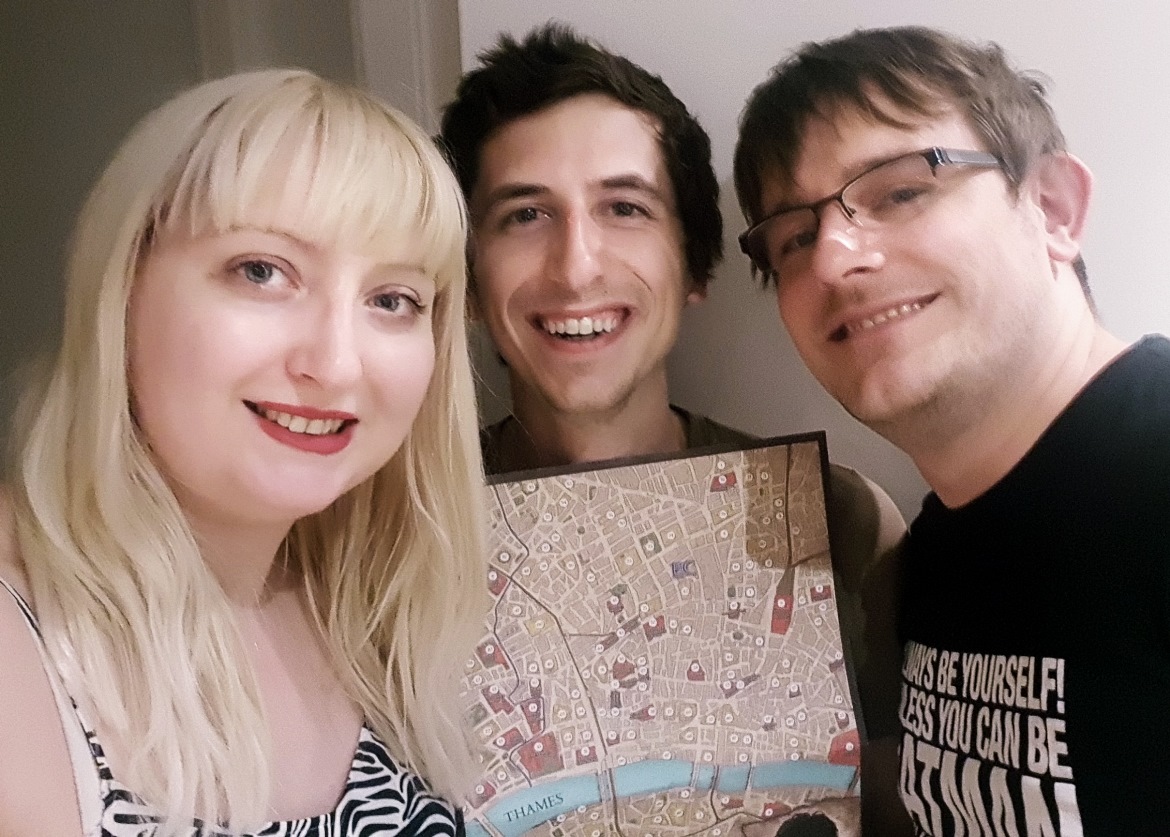 What BeckyBecky Ate/Drank
Eating Out
At the start of the month, Keeleigh and I headed along to Leeds Food and Drink Festival for a good catchup in the run up to her wedding. We had mexican food (her a naked burrito and me a quesadilla) which unfortunately weren't very photogenic. The Dohhut doughnut I had afterwards was though.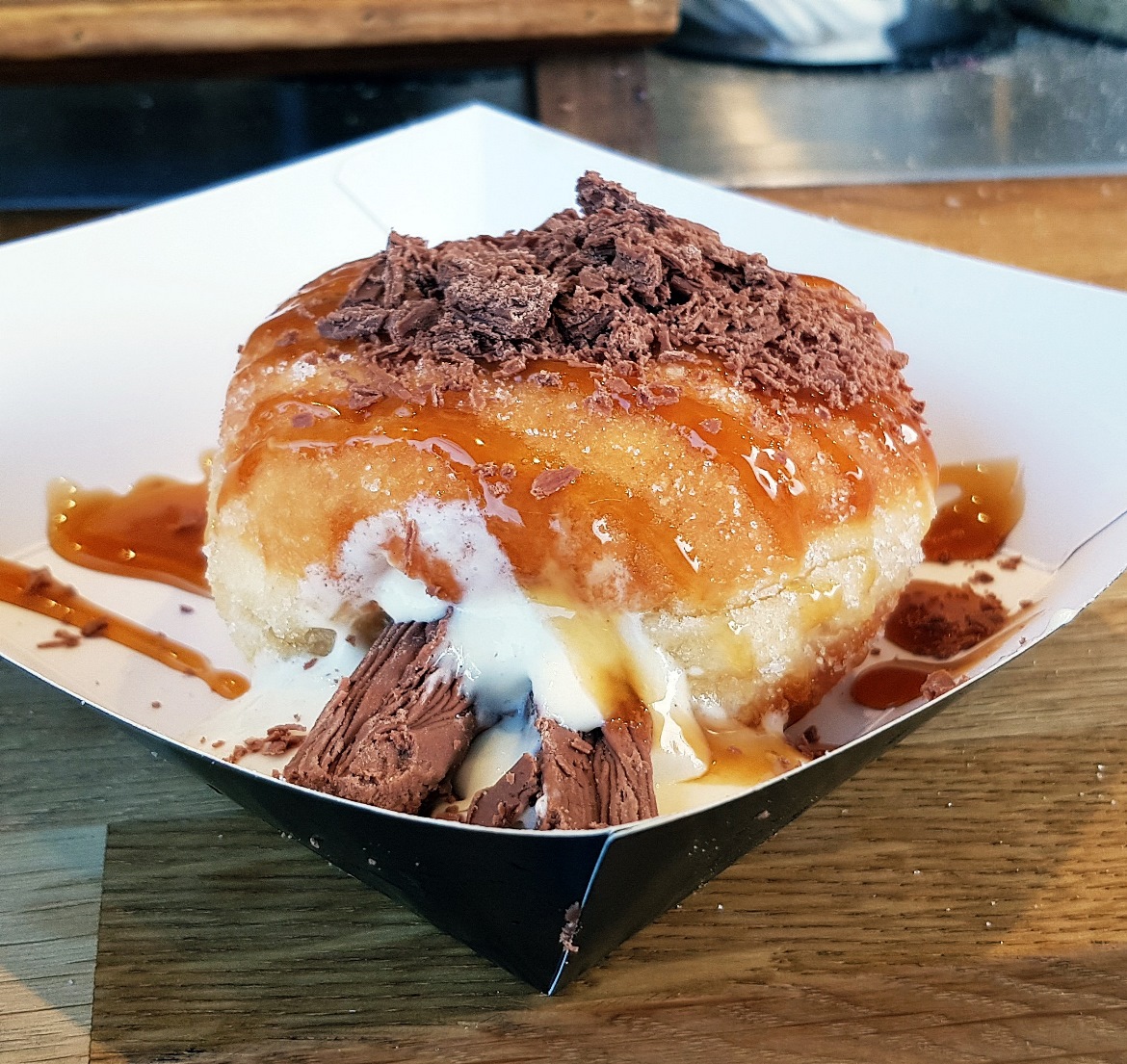 And for our final course, we decided that a halloumi taco was totally legit as a cheese course.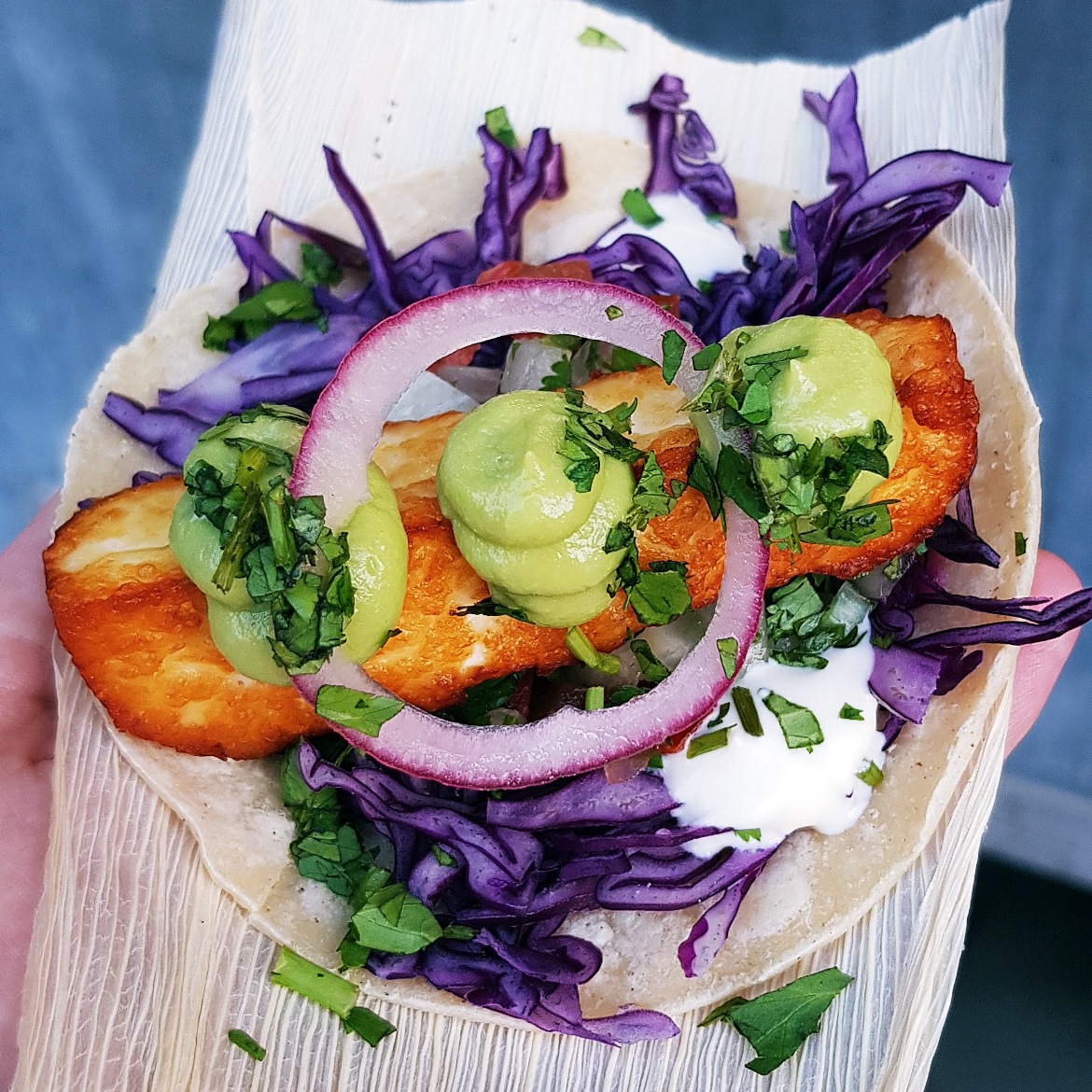 Tim and I went on a date to Mod Pizza one evening after work. Taking the Subway/Barburrito style and applying it to pizza, you choose as many toppings as you like, laid out along a counter, then they cook it in a pizza oven. I can also recommend their fruit lemonades.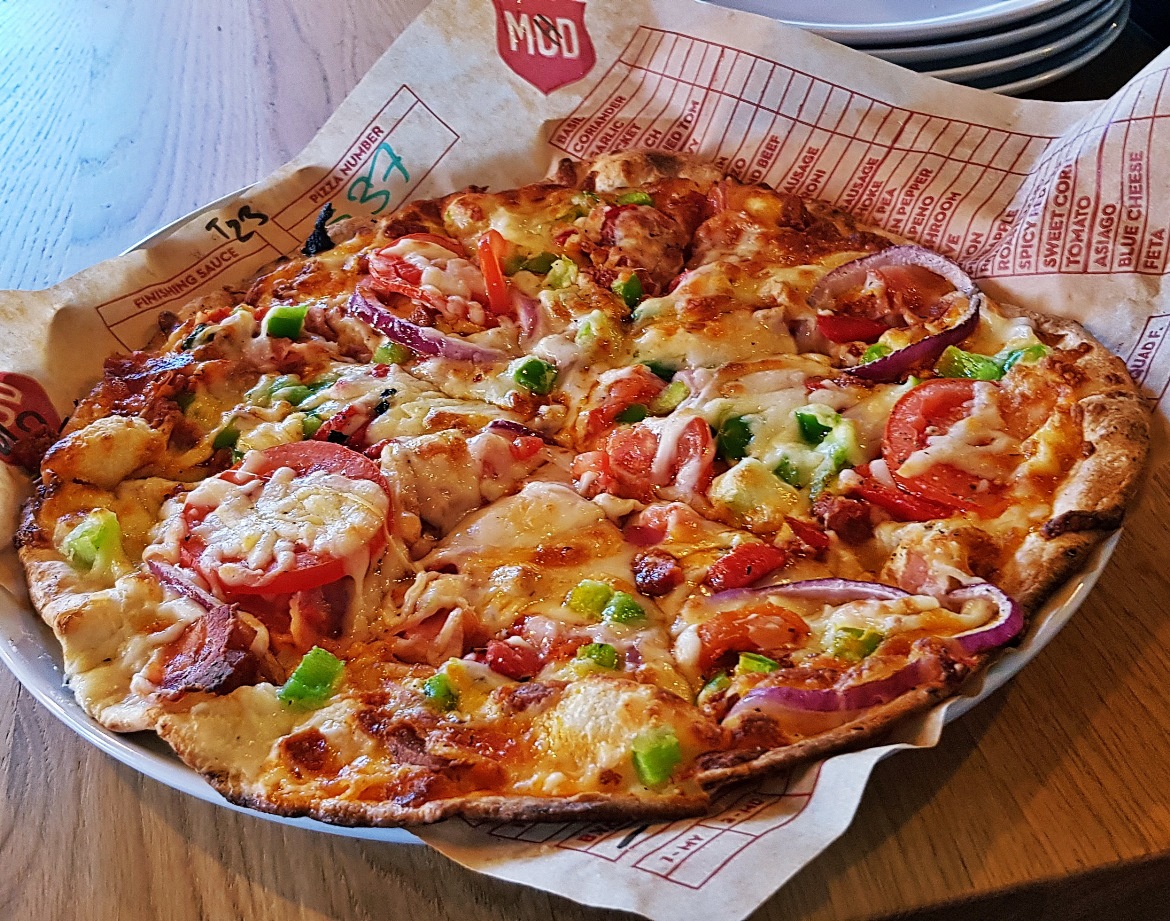 I had more Mexican food towards the end of the month, when Ellie and I went to Cielo Blanco for a quick bite before going to the cinema. We had their Street Food Experience and had so much food that we could barely eat it all. It was lovely and sunny, and our spot on their indoor terrace meant we enjoyed the sun without the risk of sunburn!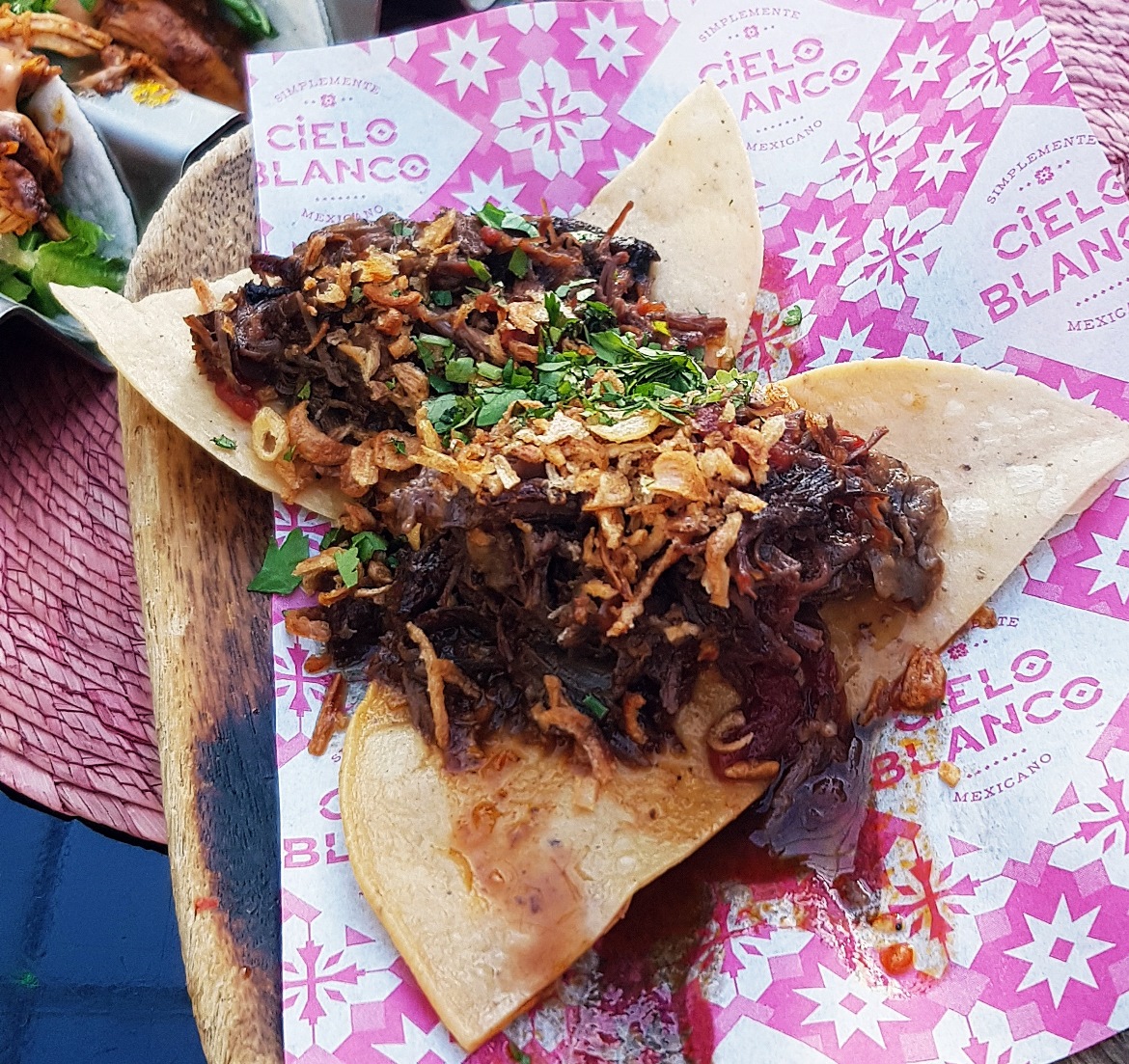 Out of Leeds
The night before Katherine's wedding, Tim and I went for dinner at Botanist Farnham. I've only really had drinks at Botanist Leeds and unfortunately the food wasn't top notch – it was certainly nice but nothing to write home about. I think I'll stick with their incredible cocktails instead.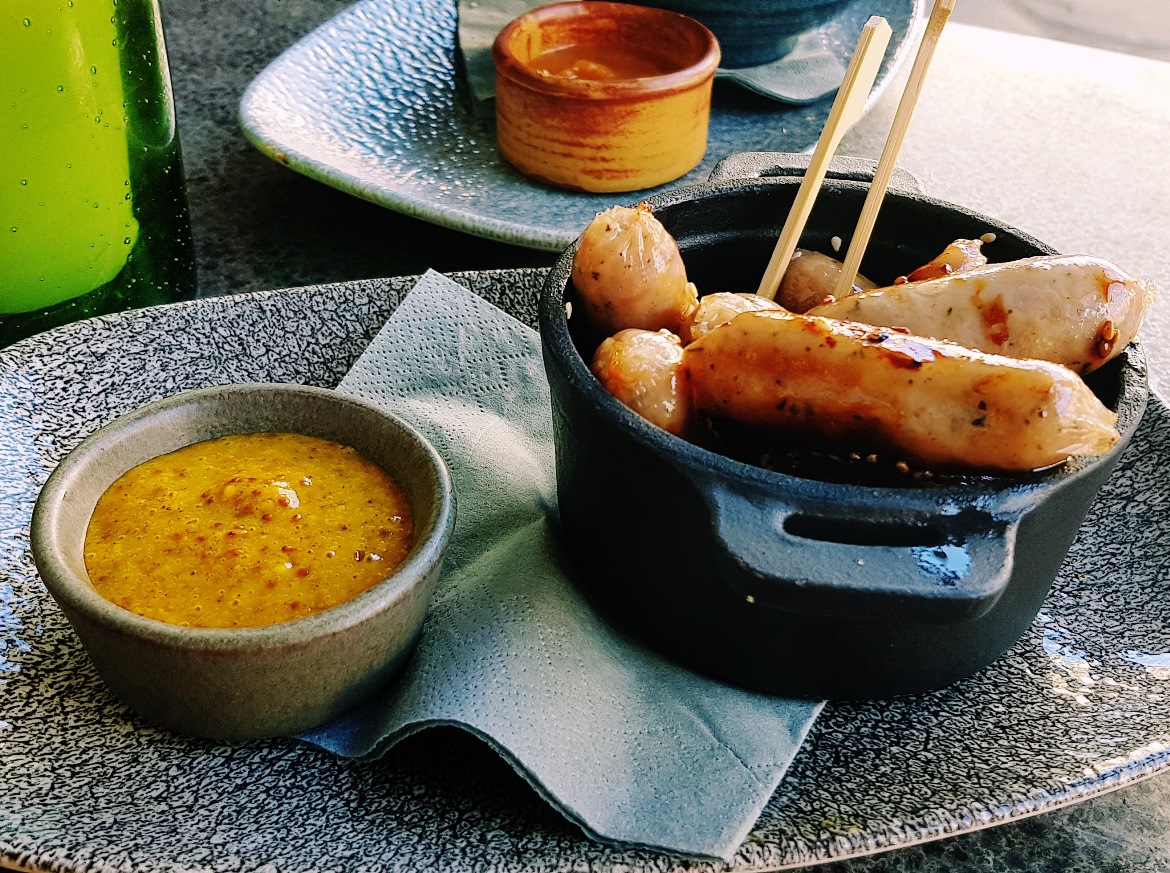 I also managed to meet up with my friend Fish for brunch before the wedding. We went to Gail's and I had this incredibly delicious pain perdu.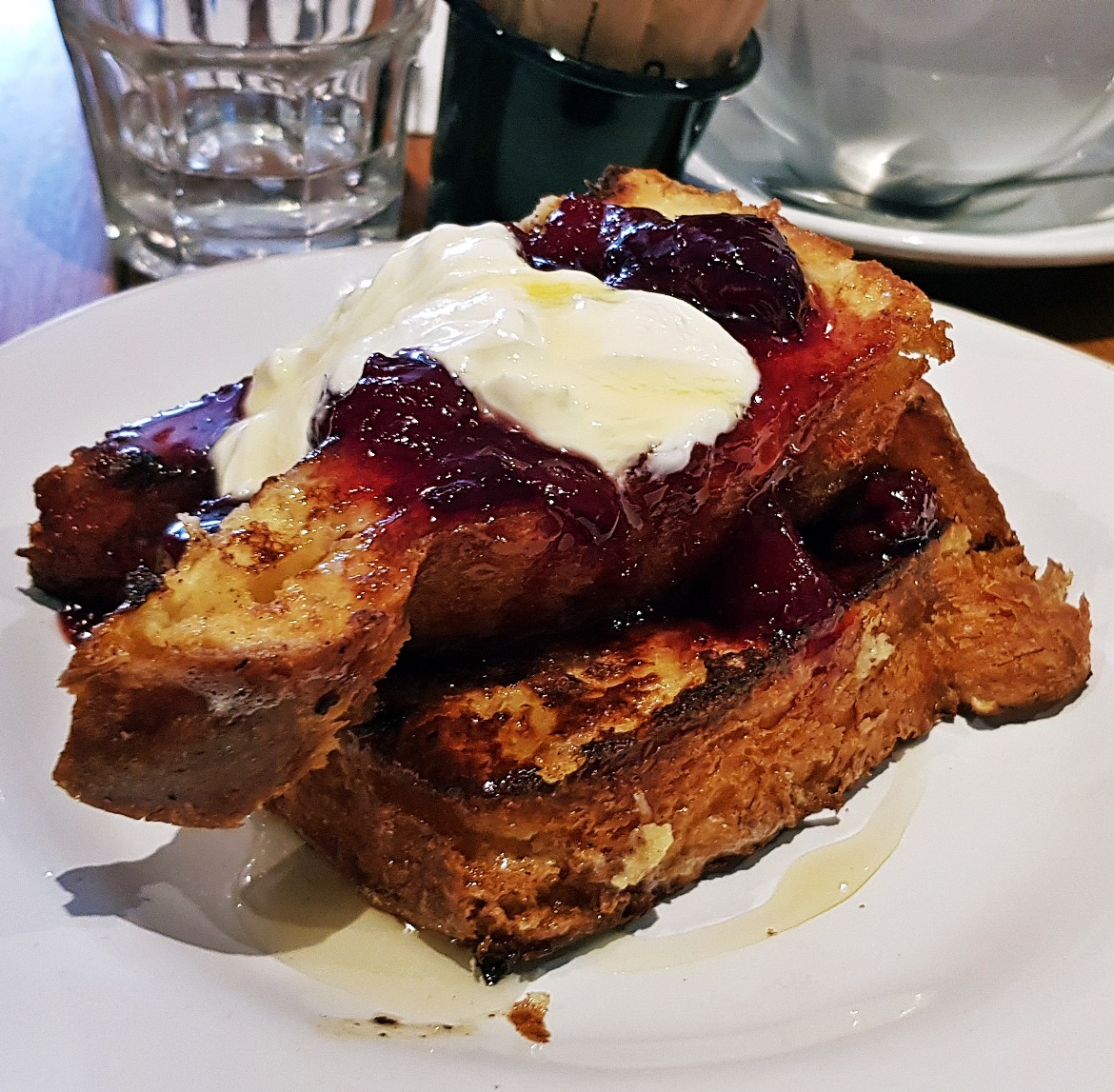 Down in London for a megagame, we went to Wan Chai Corner for some Chinese food (as you do, when your game is in China Town). It was a really fun meal and we invented the game "Never Have I Megagamed".
Nights Out
Beside the wedding parties, which were fantastic fun, I had two great nights out in June. The first was at the Fairground Rooms, just upstairs from my favourite bar in Leeds, Cuckoo. Their launch night included a VERY LOUD jazz band, lots of cocktails, prosecco, and even beer (which we had in our prosecco glasses cuz classy).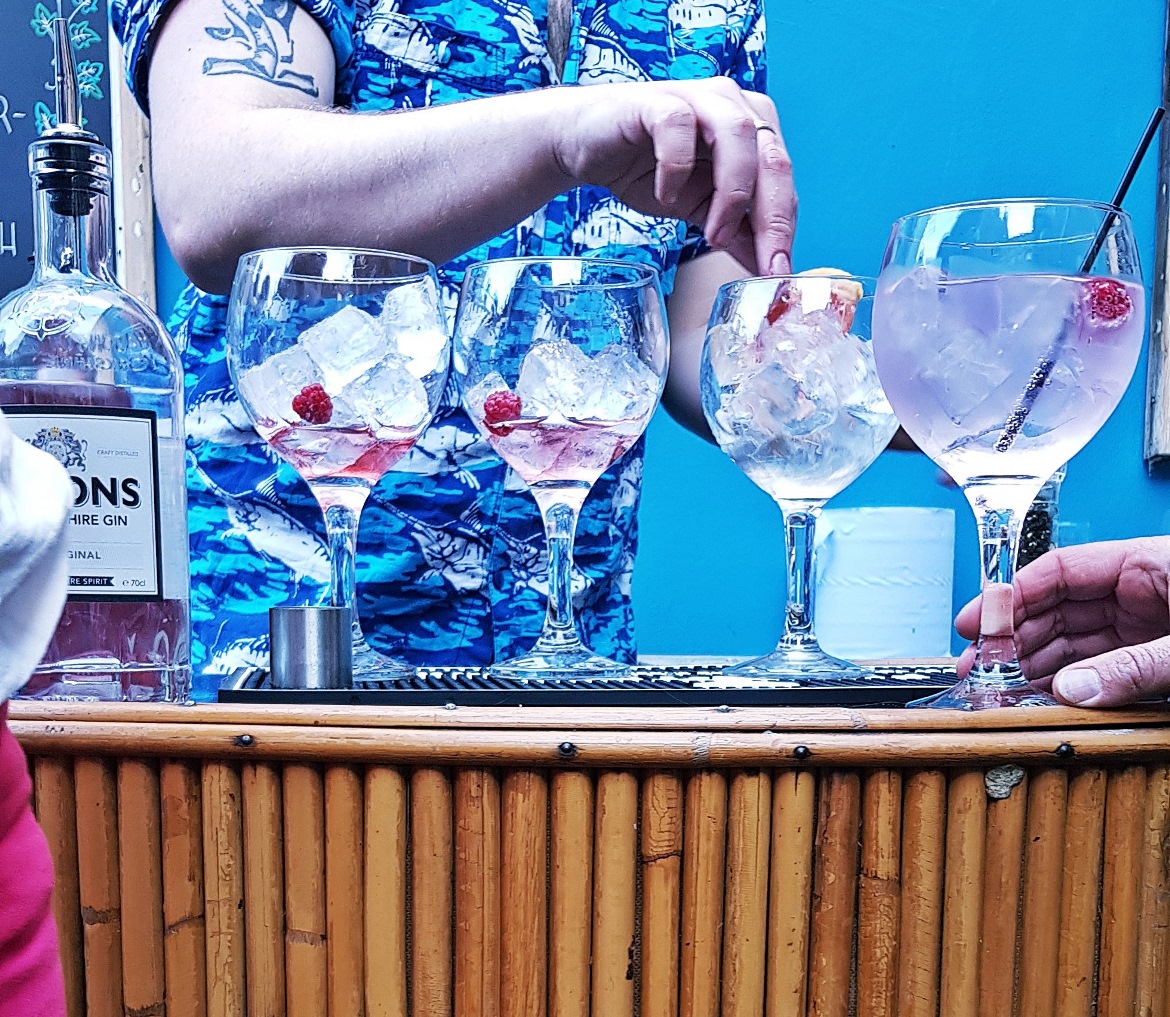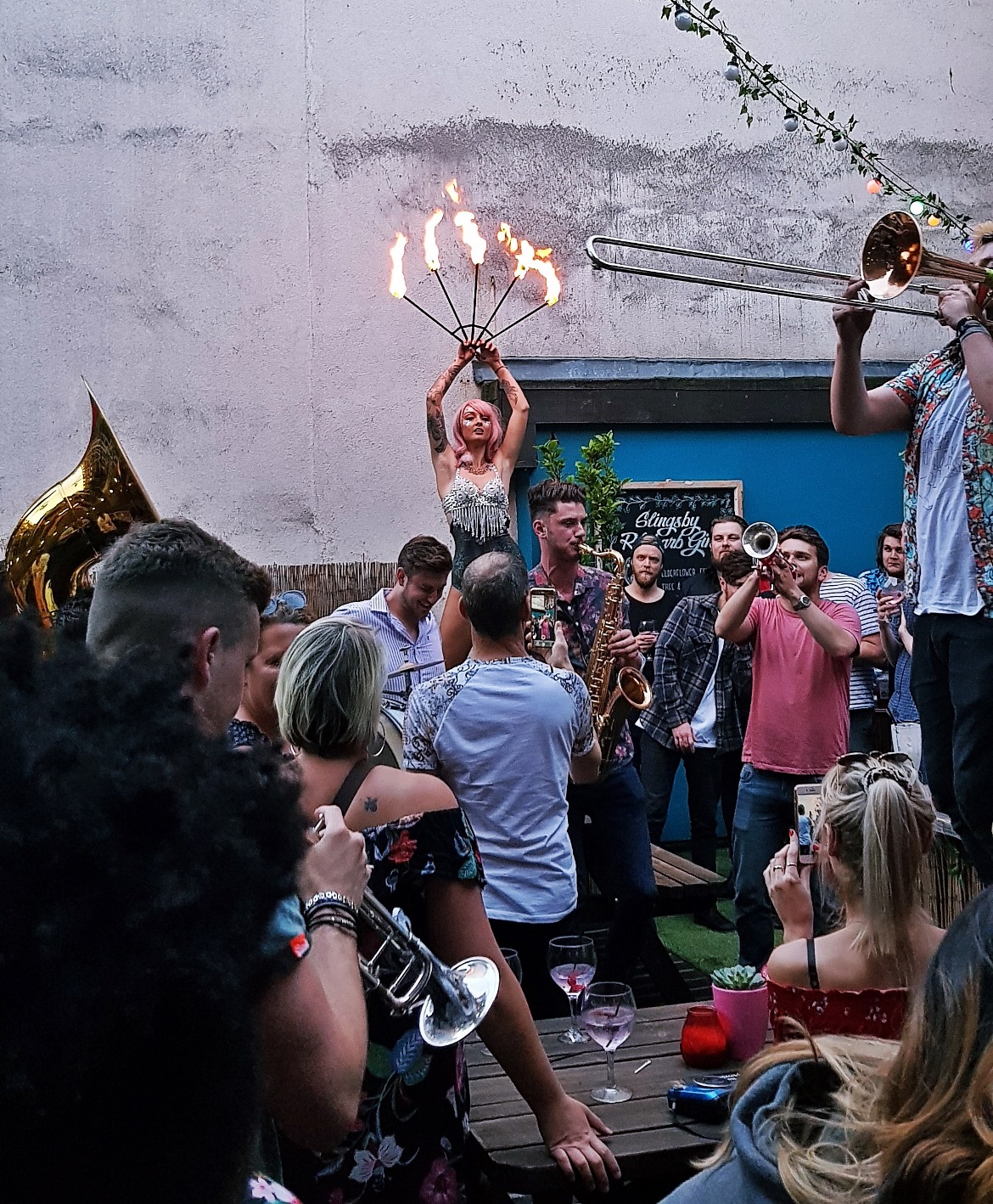 The second was the Gin Festival, where we tried about six different gins. It took place in the stunning Leeds Town Hall, and we all discovered our new favourite gin, Brockmans. For someone who didn't like gin at all a year ago, I've come a long way!
What BeckyBecky Cooked
Tim being on lates for a lot of the month meant we shifted date night to date breakfast, and I made us classic American pancakes (and still got to work on time!).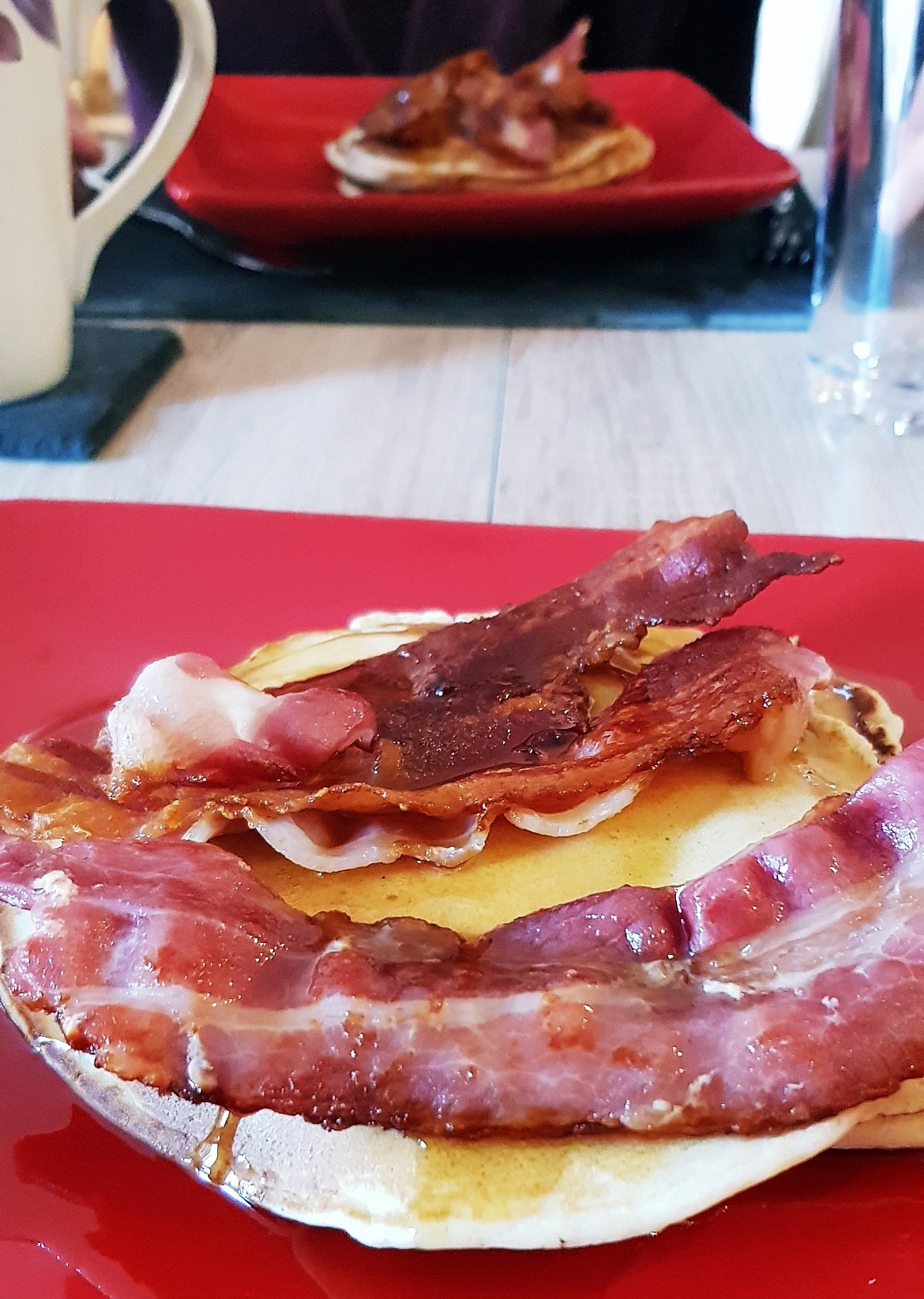 Speaking of work, to kick off the World Cup we had a fuddle, and everyone had to make something from the country they got in the sweepstake. I had Croatia so I made pogača, a type of stuffed bread. It was really tasty, and got me massively looking forward to my trip to Dubrovnik and Split in September.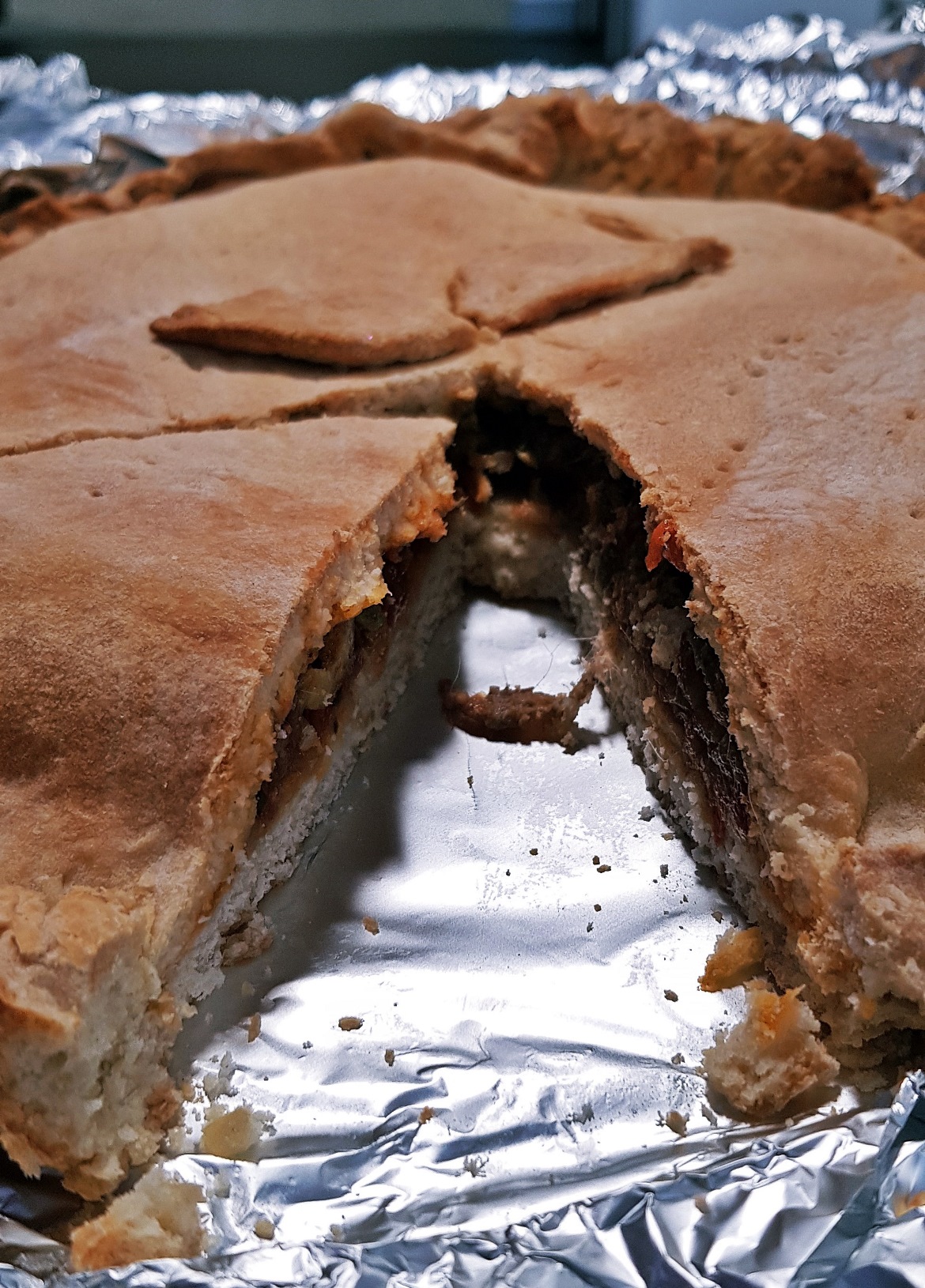 Finally, when Peter was staying I cooked us plain old spag bol, but I really went all out trying to make it as tasty as possible. We had a foccacia he'd bought at Leeds Market on the way back, as well as a bottle of wine he'd got in a vineyard in France.
He talked us through how to taste it properly, which was very amusing. I can't do the burbling thing that apparently is essential for wine tasting.
What BeckyBecky Gamed
Blood and Thunder was the only megagame I played in June (Case Blue 42 took place but I skipped it to get an essential pre-wedding hair cut and dye). And wow was it an amazing pirate game! I drank a lot of rum, chased down a lot of ships, and ended the game at the bottom of the ocean. Hurray!
It was pretty quiet games-wise to be honest, but I managed to squeeze in a game of Sherlock, and of course I've been working on my megagame taking place in September!
What BeckyBecky Watched / Listened To / Read
First things first, I'm ashamed to say I've gotten into Love Island. I blame Tim going to Keswick – by the time he got back I was hooked (Dani and Jack forever!).
I've managed to avoid seeing any of the football, but I have actually enjoyed chatting about it at work. There's a Predict The Score competition on top of the traditional sweepstake, and it's actually pretty good fun comparing score guesses without wasting time watching an actual game.
Movies wise, we finally went to see Avengers: Infinity War at the start of the month. It was epic and I'm now a proper Avengers fan. We also went to see Oceans Eight at the end of the month. I love a good heist movie, and it was just so great seeing so many confident and diverse women on screen together – including all the cameos! BTW Vue is now doing cinema tickets for a fiver and it's amazing.
Speaking of female leads, I started watching Prime Suspect on Netflix. Set in the 1990s, it's pretty hard to watch the flagrant sexism that Helen Mirren experiences as one of the first female Detective Chief Inspectors in the Met Police (true story). But it's a very enjoyable show and I love crime dramas.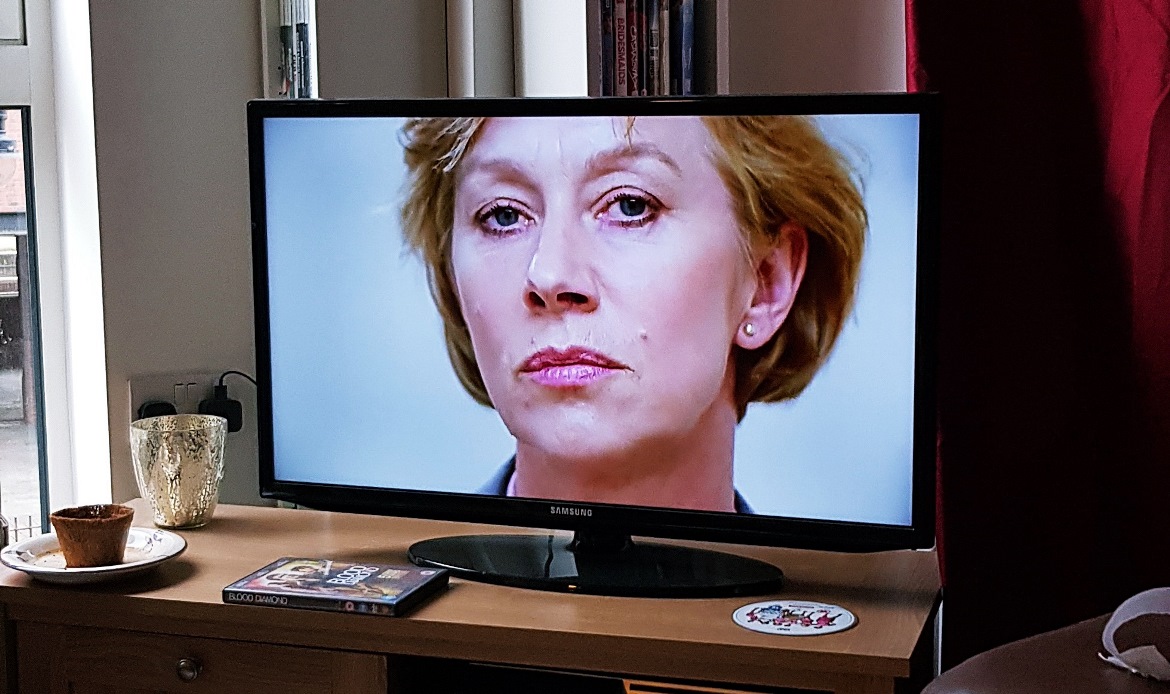 Podcast wise, I'd like to recommend Harry Potter and the Sacred Text. HP was my favourite book series as a kid and I still have a massive soft spot for it… but it's very easy to become cynical as you grow up. Sacred Text is a very positive look at the books from a non-cynical perspective.
What BeckyBecky Blogged
My top post from June was my Blood and Thunder After-Action Report. This is probably one of my favourite AARs that I've ever done to be honest – it just has SUCH a dramatic ending!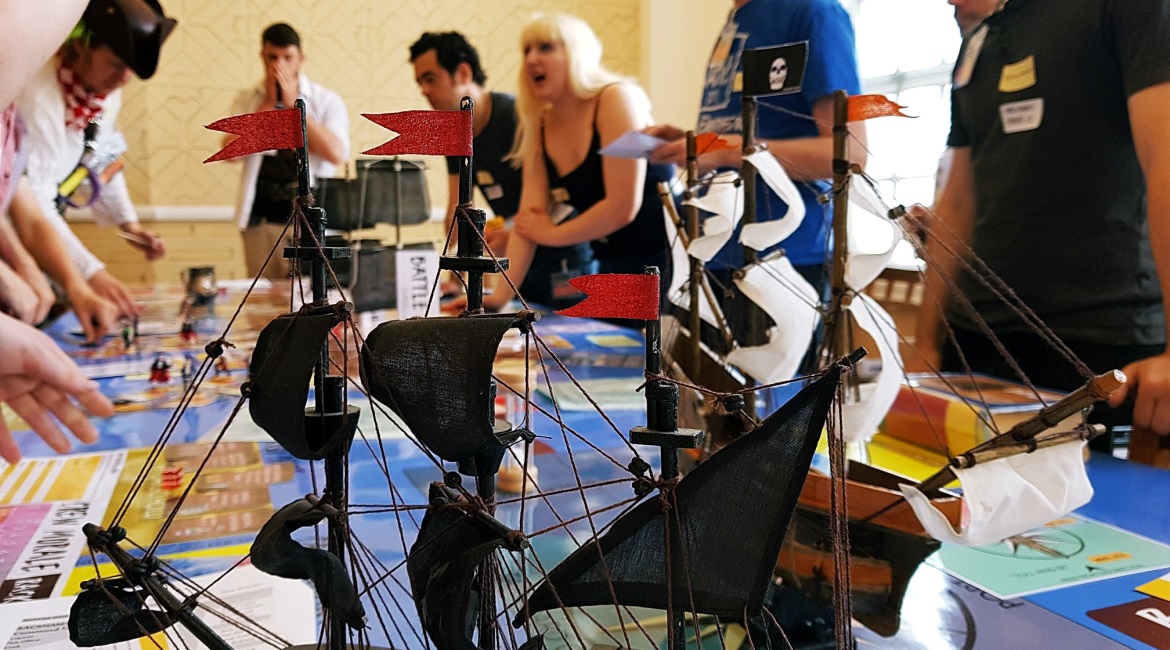 What BeckyBecky Insta-ed
My top Insta was this snap from the Gin Festival:
Even more significantly, this pic actually won me a competition! I won a year's supply of gin from Super Cubes, as well as some gin, gin glasses, gin festival tickets, aaaand… AN ICE SCULPTURE! Watch this space.
Next Month for BeckyBecky
July is considerably quieter, but we have a few exciting things sorted for it. Today I'm heading to Blog at the Beach, next week we're going to see some of Tim's family, the week after we're going to Scarborough, and then we've got Megamunda. I'm also heading down to Essex with work for our students' graduation, and of course I'll be doing lots of work on my game!