Hello August!
I've decided to start doing a monthly recap post. I've been really into my blogging lately (kept up to a 3 posts/week schedule for three whole weeks, yay!) and this seems like the natural progression.
So here we go…
What BeckyBecky Did
Well, as you may have seen, it's been a bit of a troublesome month. But let's not get into that – you can read about it in my blog on the topic, if you're that interested!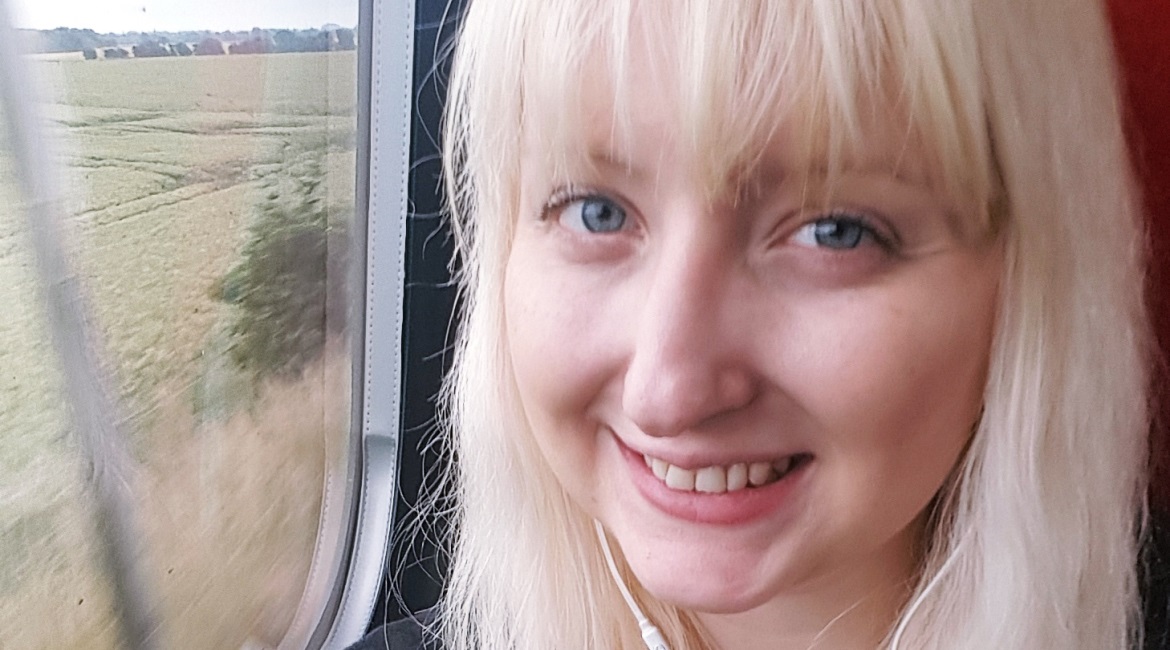 Otherwise, it's been quite a quiet month. I've used the opportunity of being slightly housebound to really throw myself into blogging. The site's had a brand new makeover, and I've hit upon a blogging schedule that's really working for me. I sometimes even feel like I could post more often, but I want to keep it sustainable.
I've been trying to use social media more to promote my posts, and in particular I've been trying to use Twitter actively again. It's definitely going through fits and bursts. I just need to get into the habit of opening it up rather than automatically going to Facebook or Insta.
I'm the sort of weirdo that starts planning her birthday months in advance, so I'm already thinking about my various celebrations even though it's not until October. It's coinciding with a megagame in London, so I'm hoping to arrange a meal with various London-based friends that I don't see regularly any more.
The final exciting news from this month (I'm so cool) is that we got a new dishwasher! The one that came with the flat has been dying for months, and it finally gave up the ghost a few weeks ago. We had to struggle through 10 days of handwashing, but our new jointly owned baby is a marvel to behold!
Where BeckyBecky Ate / Drank
I was writing this section and realised I've been out for food and drink (including brunch and lunch) FOURTEEN TIMES this month. And considering I've been on crutches and housebound for some of that, it seems a bit excessive! So I'll just recap the highlights.
Out of Leeds
I started the month down in London, and the new megagaming venue for Megagame Makers is EXP Cantina near Stratford. Compared to our old stomping ground of Anerley, the food and pubbage game is much higher, and the place kept us in fish tacos, hot bowls and cider until well after the game ended.
The next day, I had a massive megagame brainstorm session with my friend Ben that encompassed two whole meals: brunch at St David Coffee House, and Sunday roast at the Honor Oak Pub, both in SE London.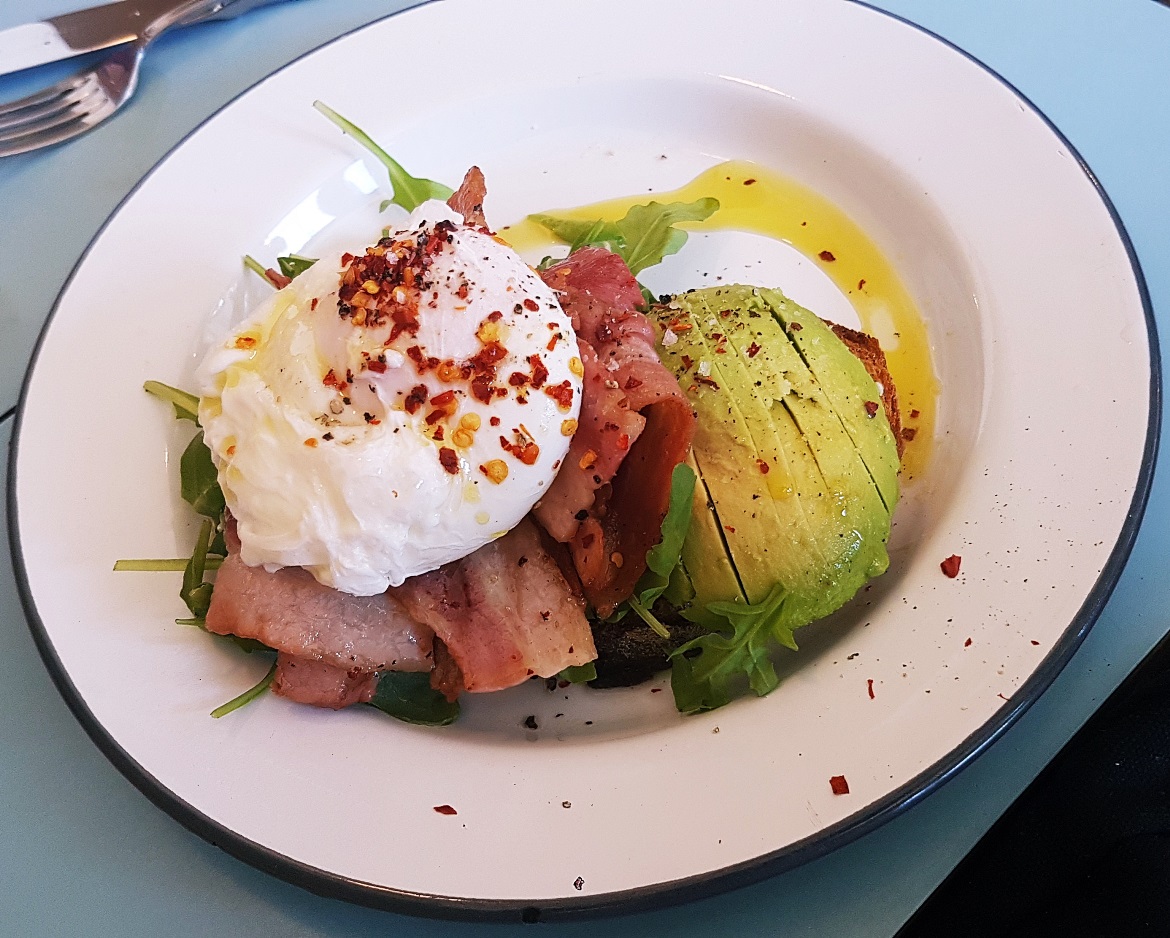 Nights Out
Night out of the month was definitely our anniversary night out. Our anniversary was actually back in February, when TC promised me a cocktail evening, but it took until now to schedule it in. First up was The Alchemist, where I maanged to squirt red liquid all over myself #fail.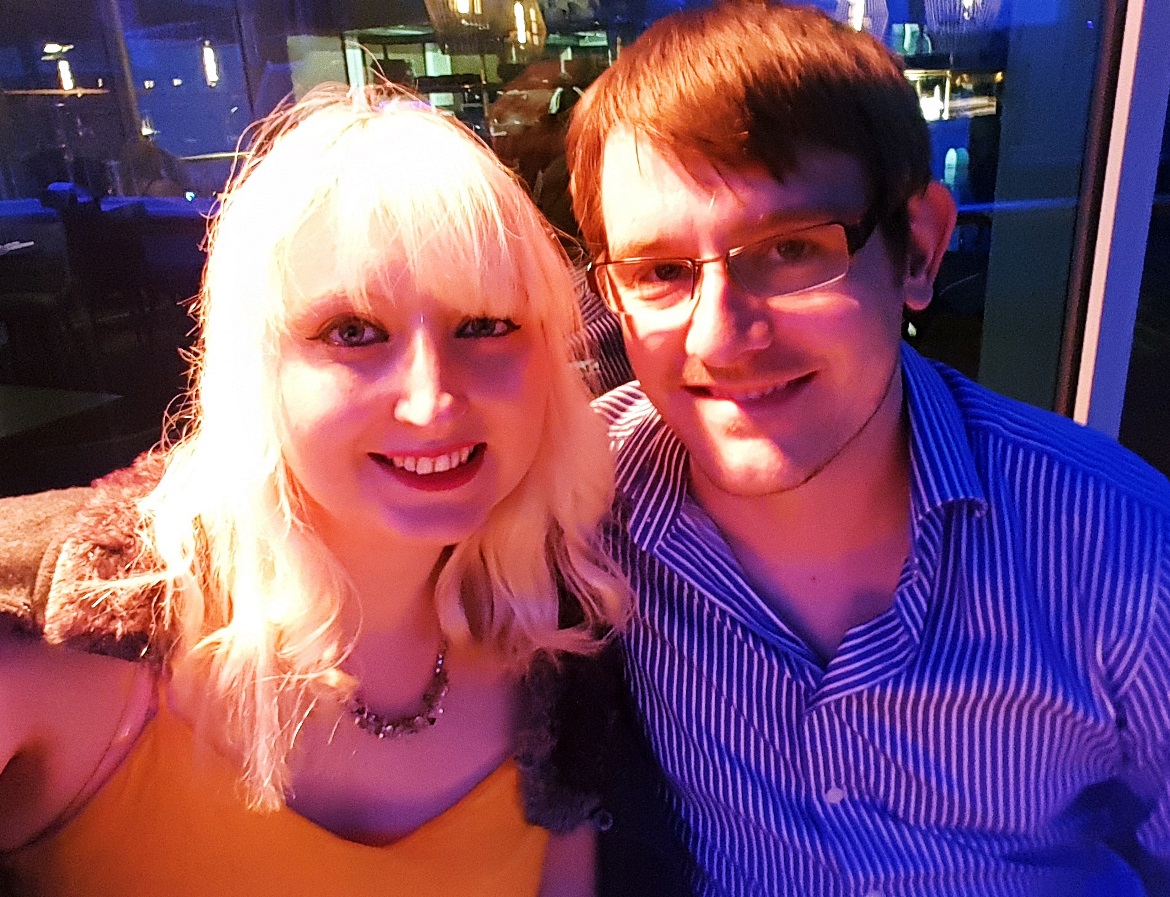 Then we headed to the new All Bar One on Boar Lane. ABO was one of my favourite cocktail chains down in London, though I hadn't actually been to their older establishment on Millenium Square. Next up we went to Shed – a bit unusual, but we say we're going to go there every time we pass it on the way to the station. The tunes were good, and they even had a cocktail called Moulin Rouge! We finished off the night with a couple more drinks from Botanist, and then I fell over and broke my foot 🙁
Special mention to my first night out in Huddersfield. Tbh I didn't have high hopes, but the birthday boy had kindly selected places with good selections of both beer and cocktails! I quite liked the range of cocktails at Vox.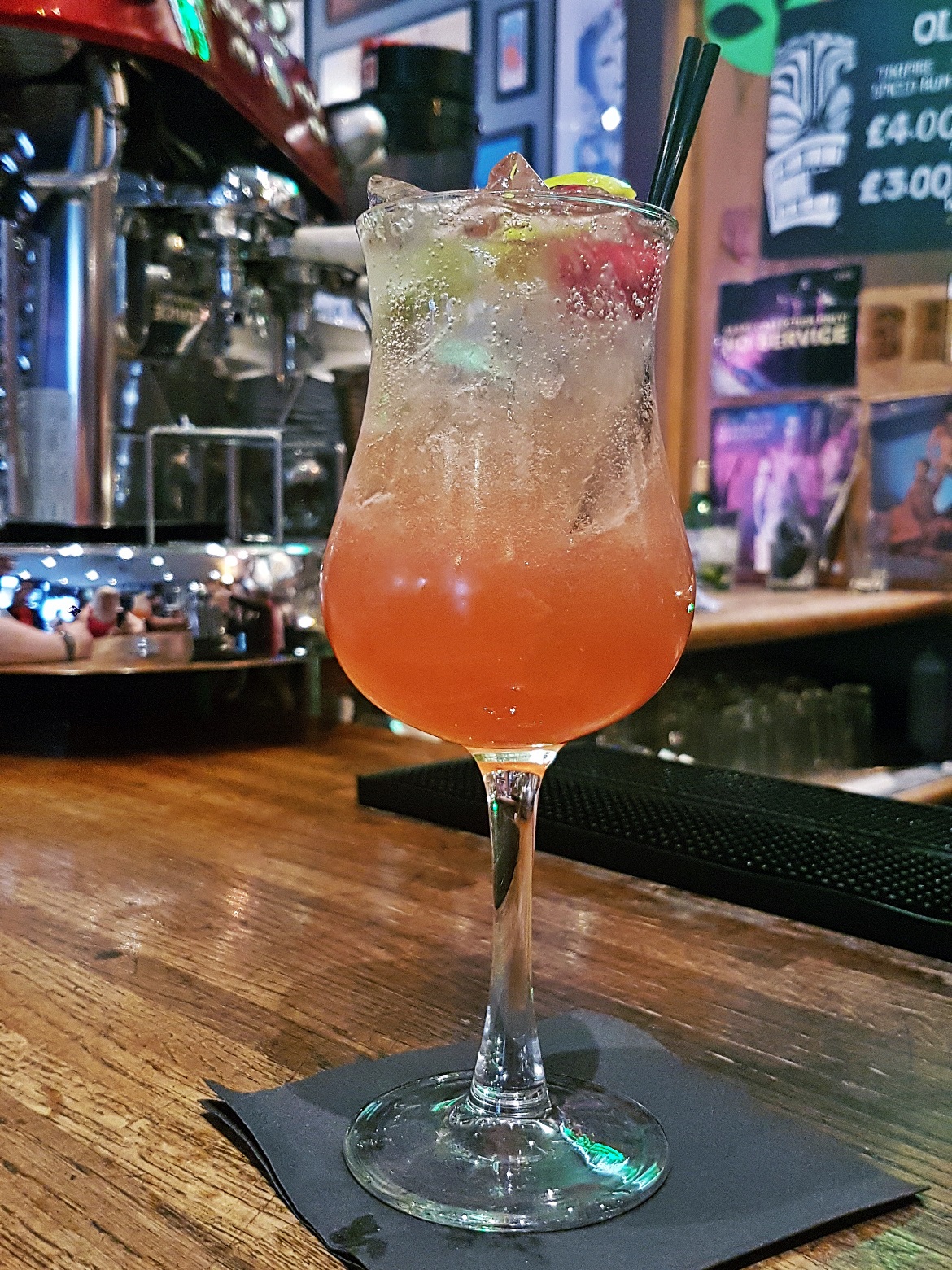 Meals Out
I'm still catching up on writing the blogs up from the blogger events I've been to this month. TC and I went along to a Barburrito Burrito Masterclass, and stuffed ourselves with Mexican food and Mexican beers. Then I had three in one week: first was the fantastic Wagamama menu pairing. Second I went to the Cielo Blanco summer menu launch, and I'll be posting the write-up on Sunday. Finally, I had the fantastic blogger brunch with North Star Coffee Shop.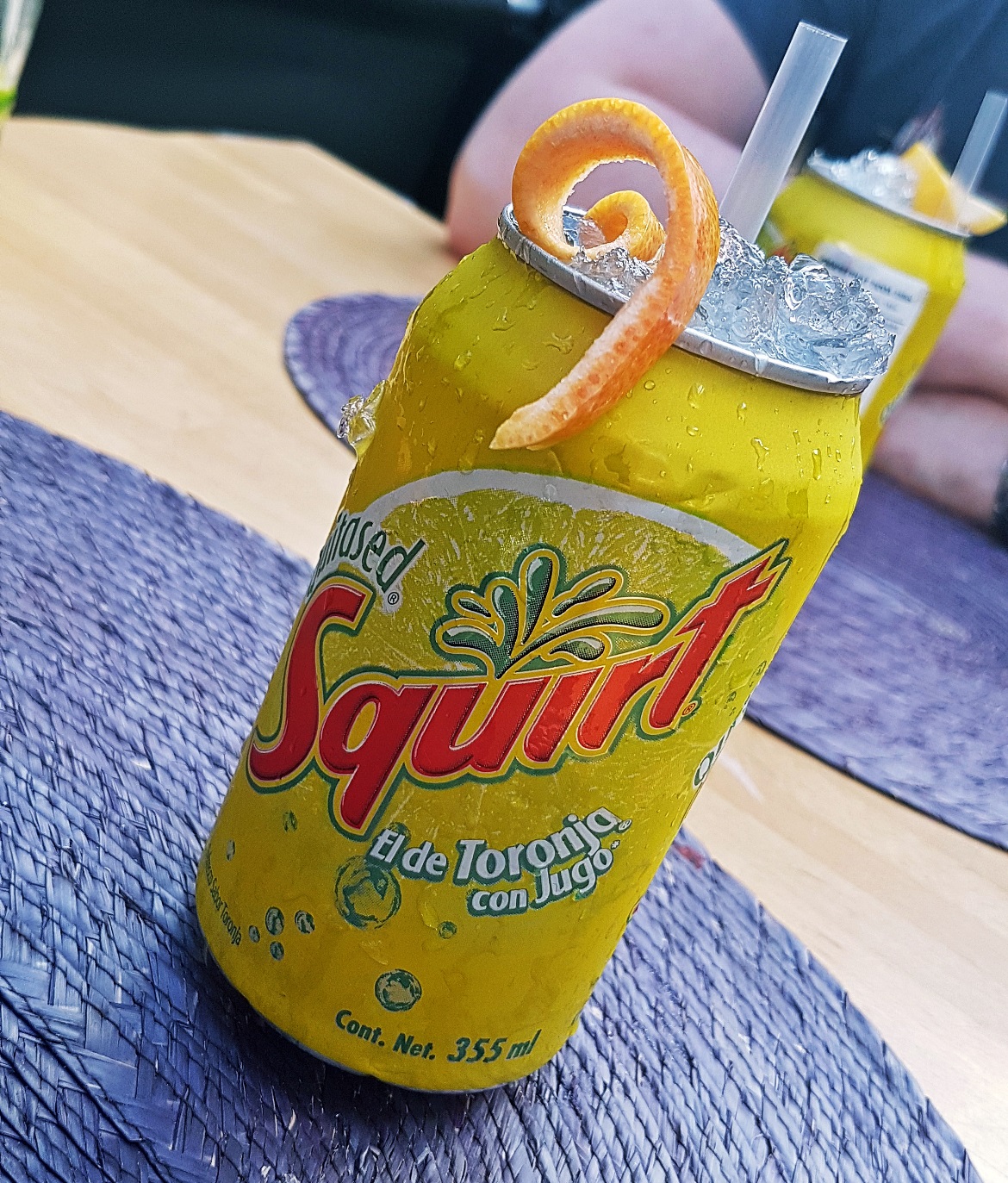 I've tried out lots of other new places, but the stand out this month was Bulgogi Grill. We went there for TC's sister's leaving do (she's jetting off to the Far East shortly). I loooove Korean BBQ, and this has to be the best place that I've tried. Mountains of food.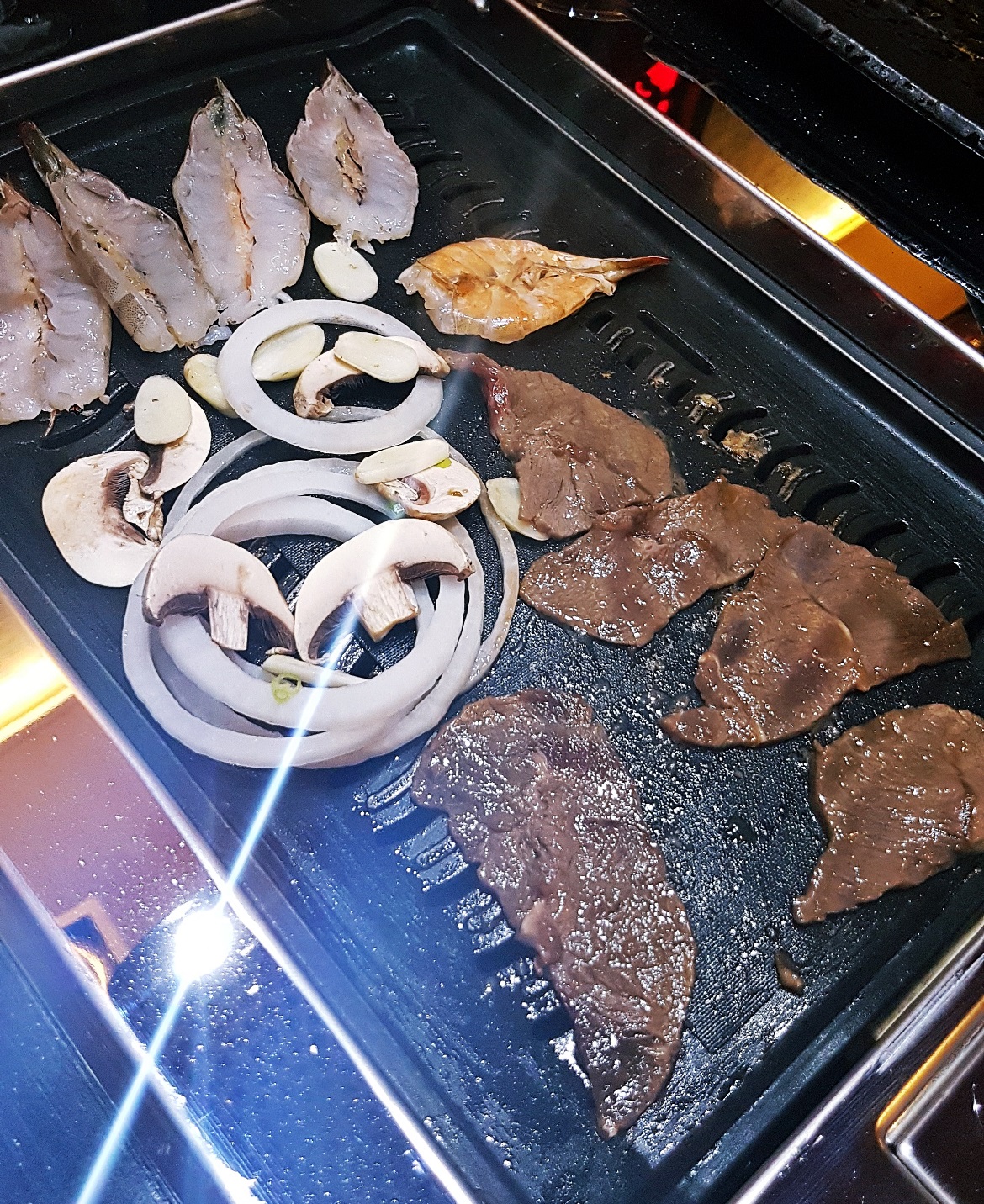 Meals In
I think a resolution for August may be to eat out less…
Towards the end of the month we were lazy and got Prezzo on Deliveroo.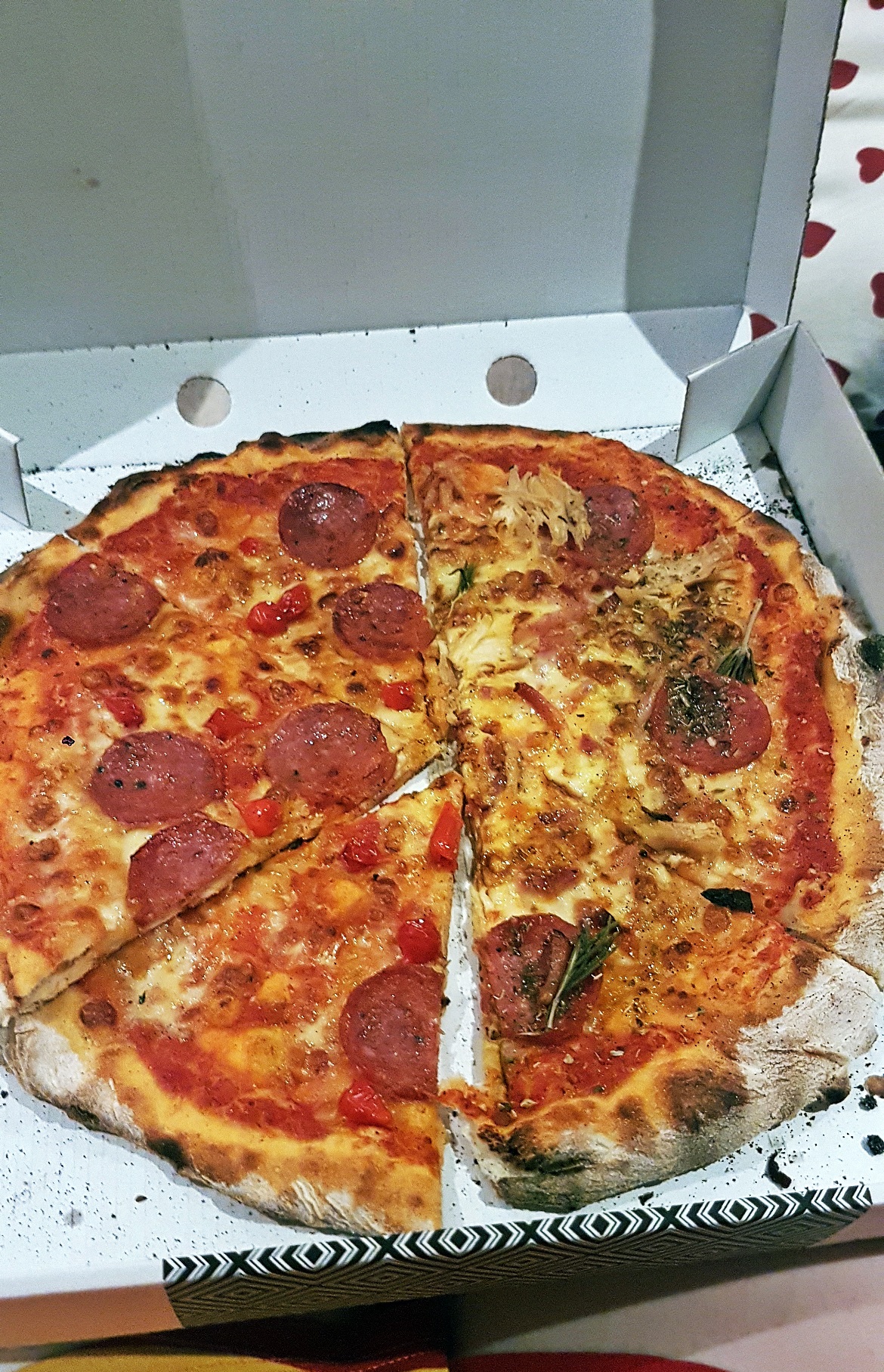 Unfortunately it took two hours to turn up and was stone cold… but Deliveroo did a major solid and refunded more than the value of our order to apologise. Thank god I don't have to try another food delivery app! If you haven't Deliveroo-ed yet – do! Use my discount code for £2.50 off.
What BeckyBecky Cooked
I've been majorly sucky at doing any food blog posts for about the past forever. My last one was literally in April! And I haven't finished blogging about TC's birthday meal back in December! Bad blogger.
After one particularly rowdy night out, I cooked the fry-up to rule all fry-ups, with the irregular additions of both black pudding and fried bread. This gave rise to my "black pudding fried rice" later in the week, to use up the rest of it. It was… peculiar… but tasty!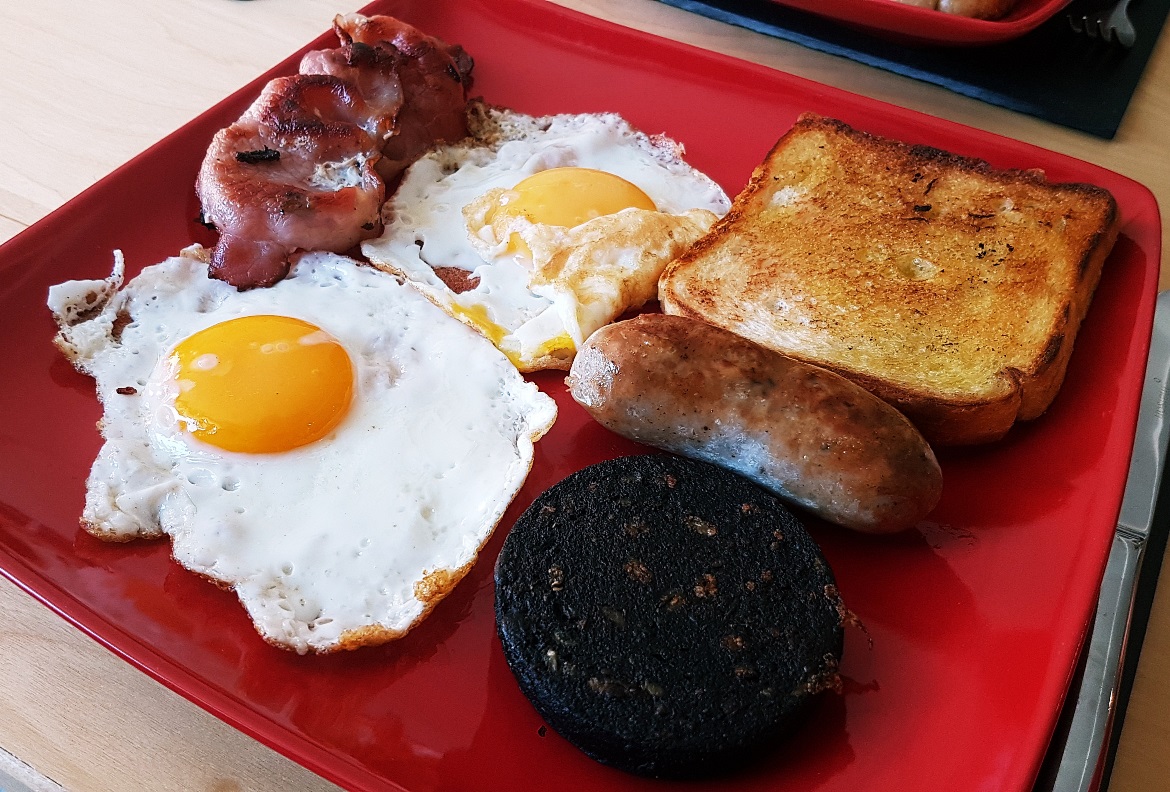 After I got out of hospital, one of TC's colleague's, Helen, kindly baked me some feel-better brownies. To thank her, and because TC had a team meeting that he had to provide food for, I baked a massive batch of cookies, with Cadbury Caramel Nibbles. There was only one problem with that… they look like boobs!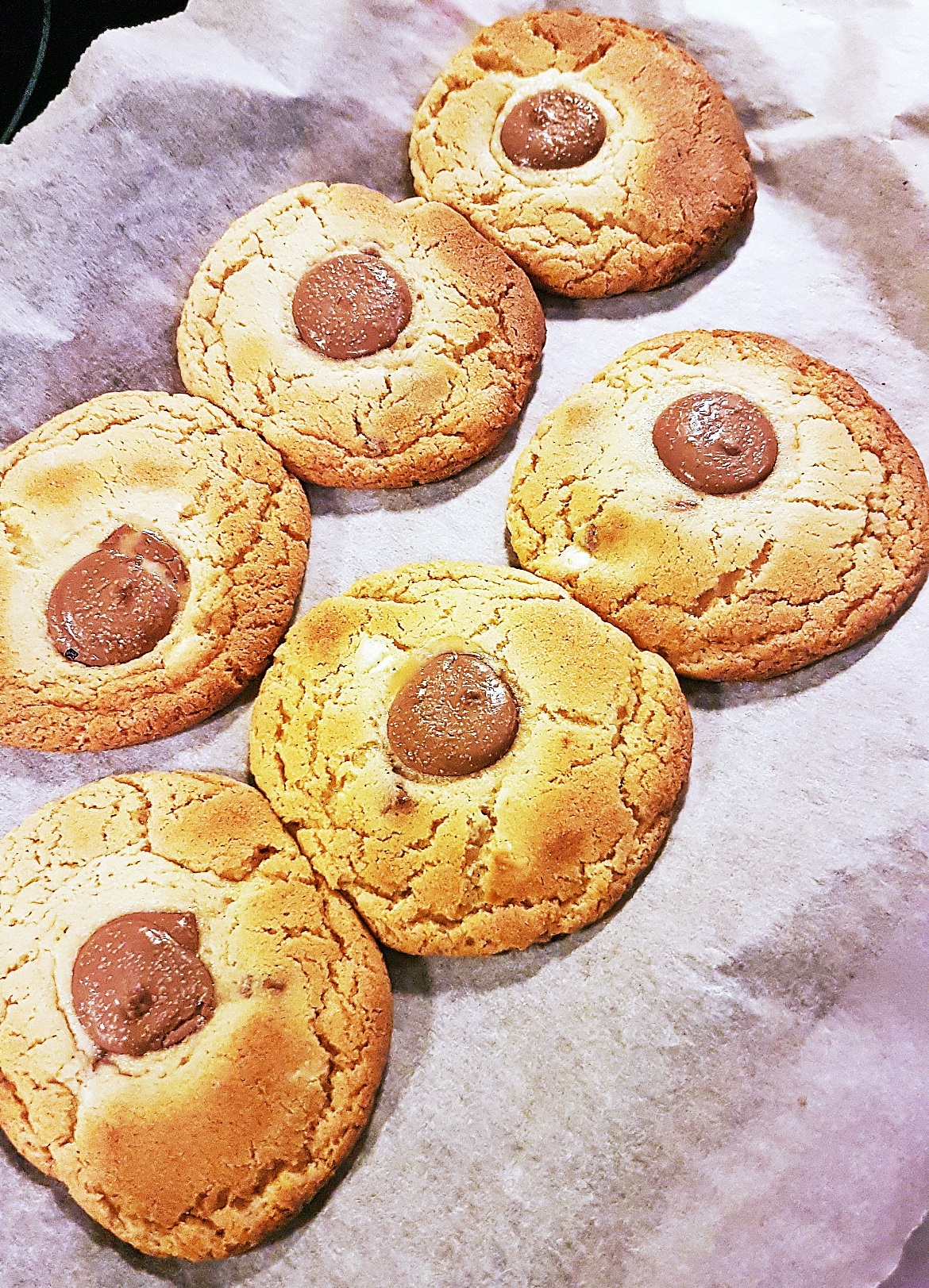 For the Wimbledon final, we neglected to get in cream, so instead I made a mix of fresh strawberries, mascarpone and Cadbury chocolate (I love Cadbury).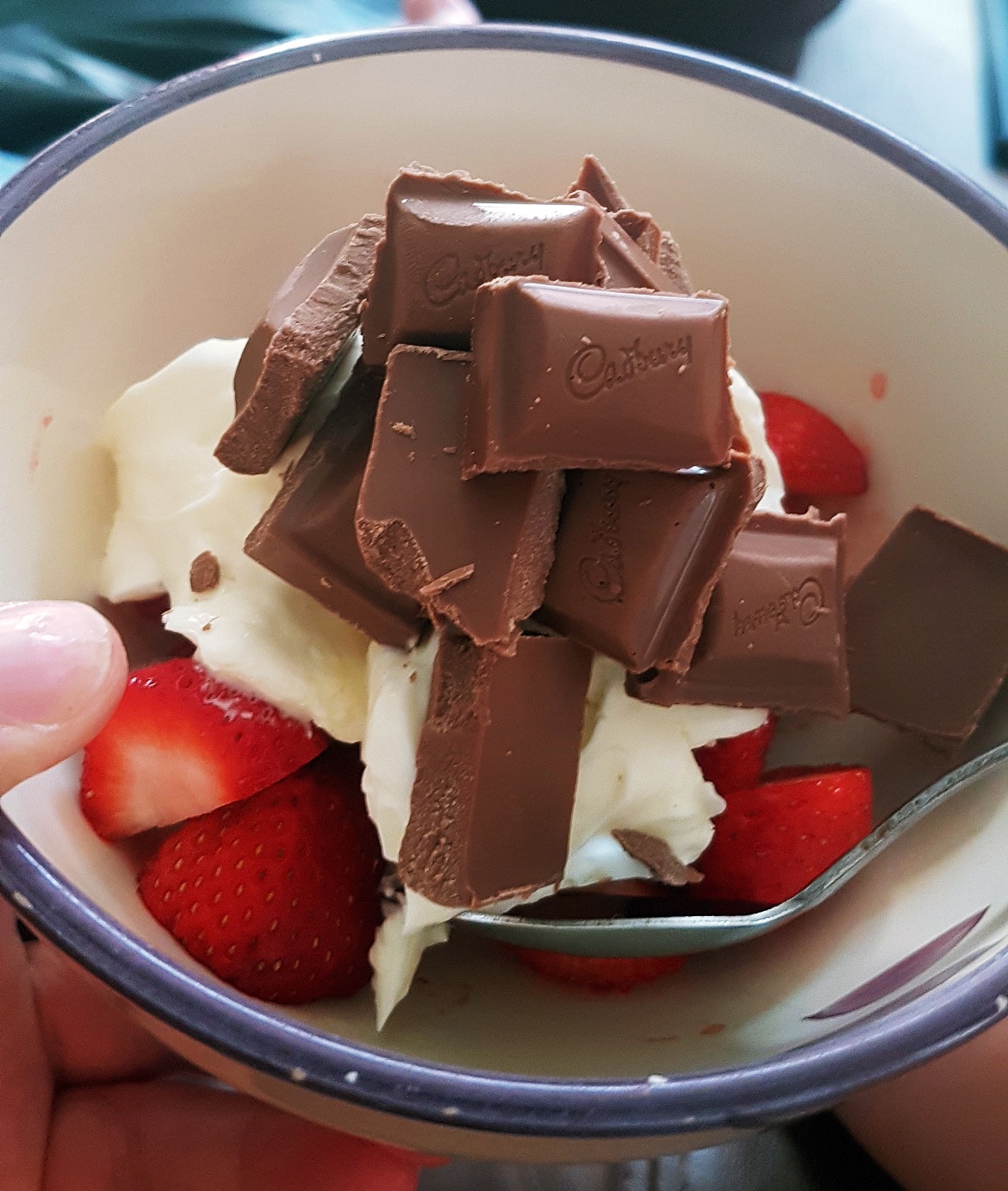 I've been trying to get back my pre-holiday healthy kick, so I've made a few salads with various dressings. My favourite was this one with honey mustard dressing (it was pre-alcohol hence the abundance of potatoes!).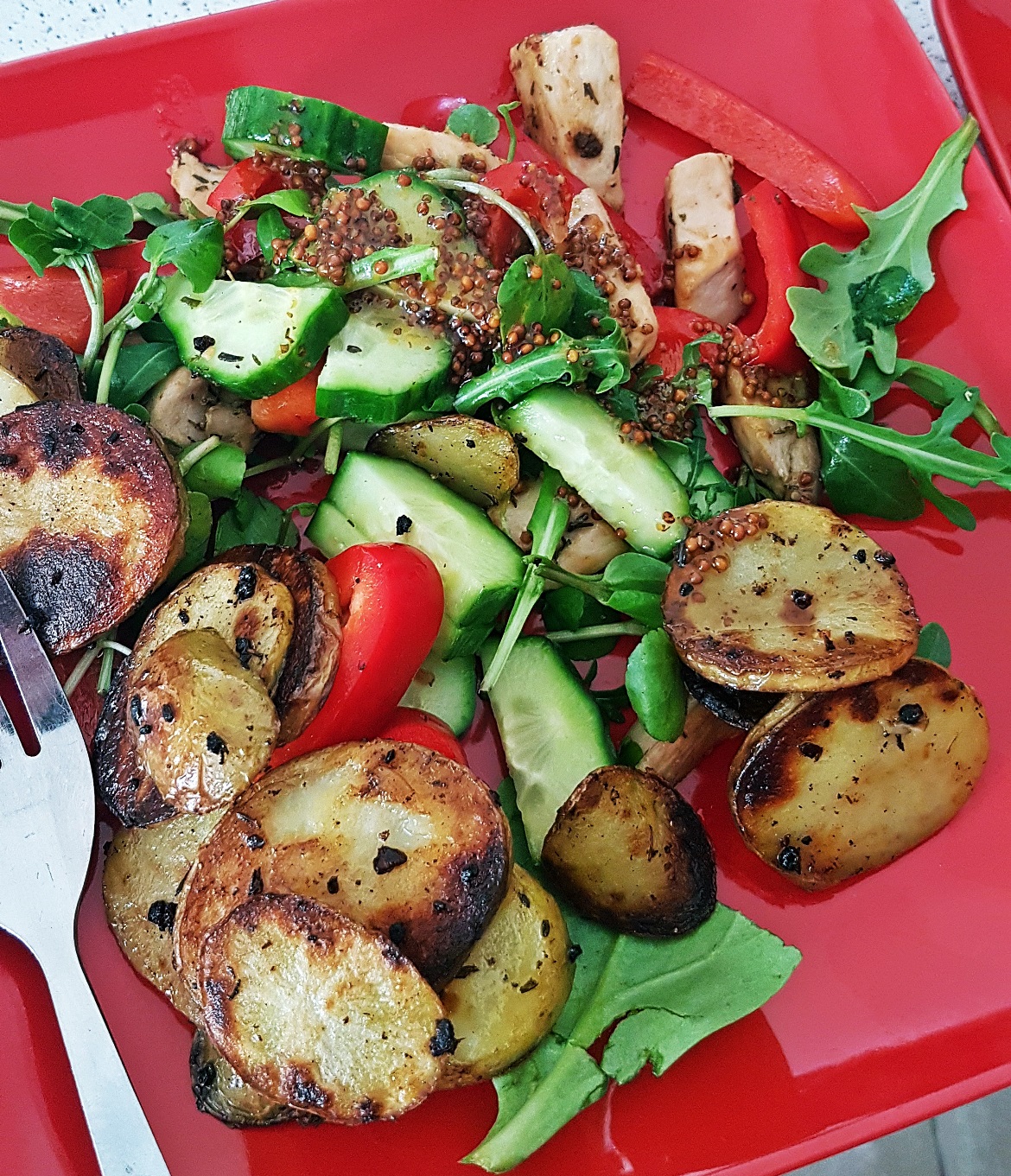 What BeckyBecky Gamed
I kicked off July down in London for Urban Nightmare: State of Chaos, the first ever Wide Area Megagame.
I also headed to a briefing for the Pirate Republic, my next megagame in the middle of August. I'm really looking forward to getting my pirate on! We also played around with some mechanics for chariot racing at Paul's "The Last Romans" megagame in November.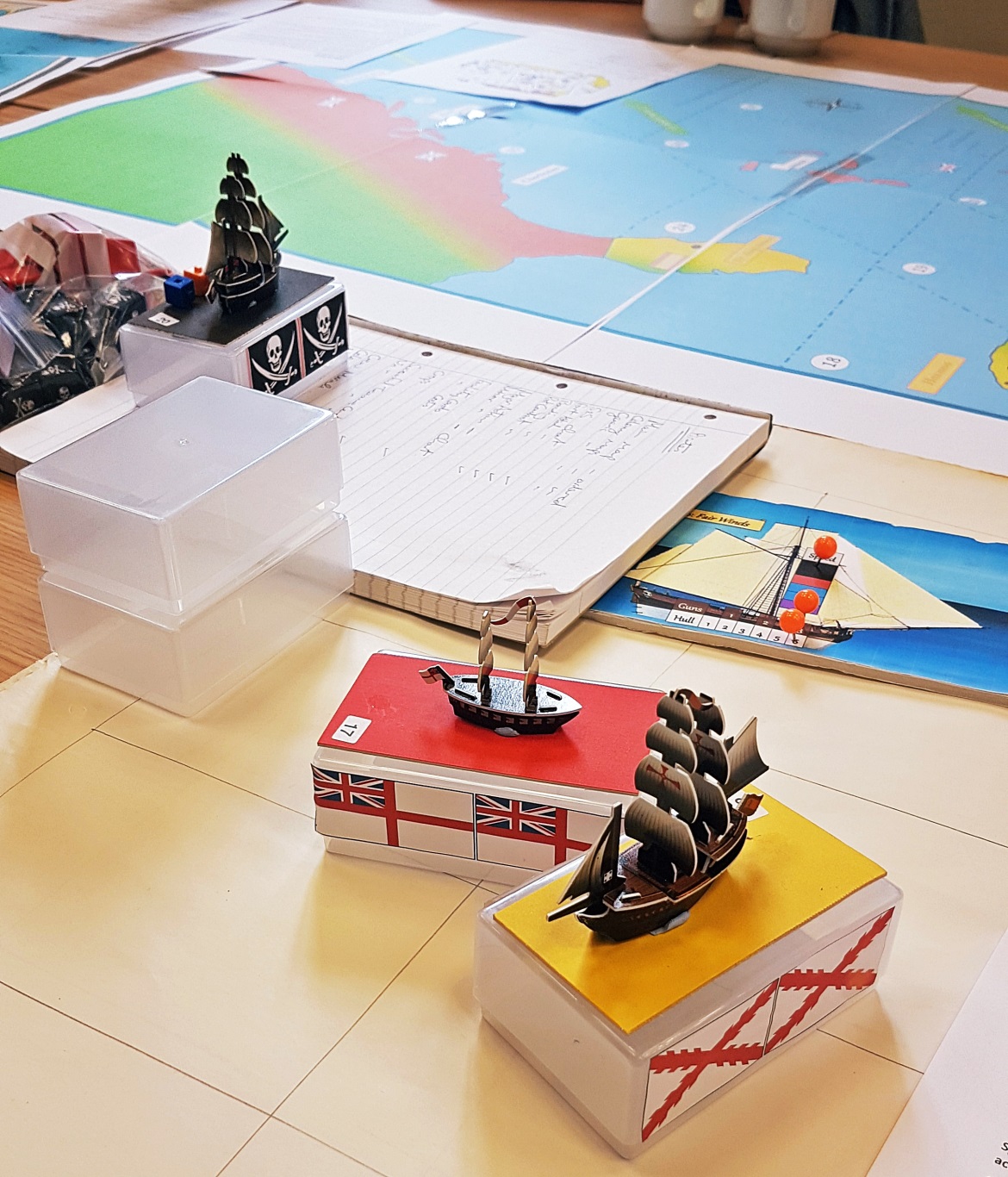 It's currently the megagame off-season, but I'm currently working on two new megagame designs: one that's a prequel to Everybody Dies/Everybody Dies Harder, and another completely new project. More info when it happens.
Other game-wise, I tried out the Arkham Horror card game when I was down in London. It's pretty cool, like a choose your own adventure game but with more nuance and boardgame elements. I'm looking forward to visiting Ben again to play on further.
What Becky Watched
GAME OF THRONES IS BACK. I've mostly been watching them on US time, so as to not be spoilered. Absolutely loving this season so far, it's ticking so many fan theory boxes for me.
I went to see Spiderman at the Everyman Cinema and really enjoyed it. It's got a different vibe to the rest of the Avenger movies – a lot more teenage, surprise, surprise. But my memories of trying to ignore my brother watching the Spiderman cartoon came flooding back. I'm just disappointed that they missed out the line "with great power comes great responsibility".
Back at home, we watched Netflix Originals movie "The Circle", starring Emma Watson. It hit pretty close to home, since her father suffered from MS, and the movie as a whole studied the impact of decreasing privacy thanks to increasing technology. Overall the film was quite unsatisfying, although it sounds like the book is far more interesting.
I've been showing TC the classic How I Met Your Mother, since he hasn't seen it. He's a diehard Ted/Robin shipper, though I'm Robin/Barney all the way. Shh, no spoilers though!
Finally I've been binging a little on Dawson's Creek. I know how it ends, but it's pretty thrilling to watch it through again – although WOW is it sexist! WTF is with the Jen/Henry sitch??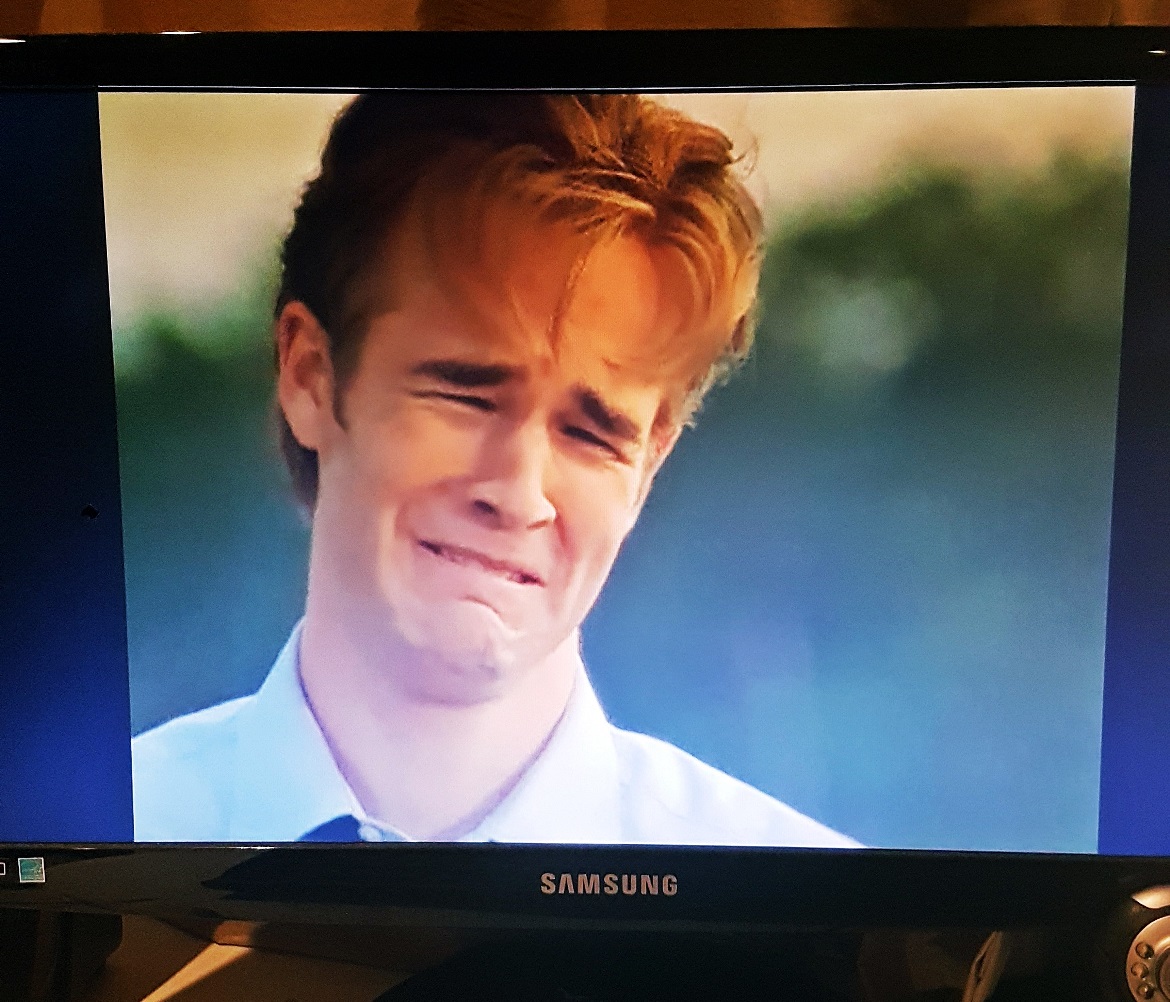 What BeckyBecky Blogged
My most popular blog of the month was 7 Habits of Highly Effective Megagamers.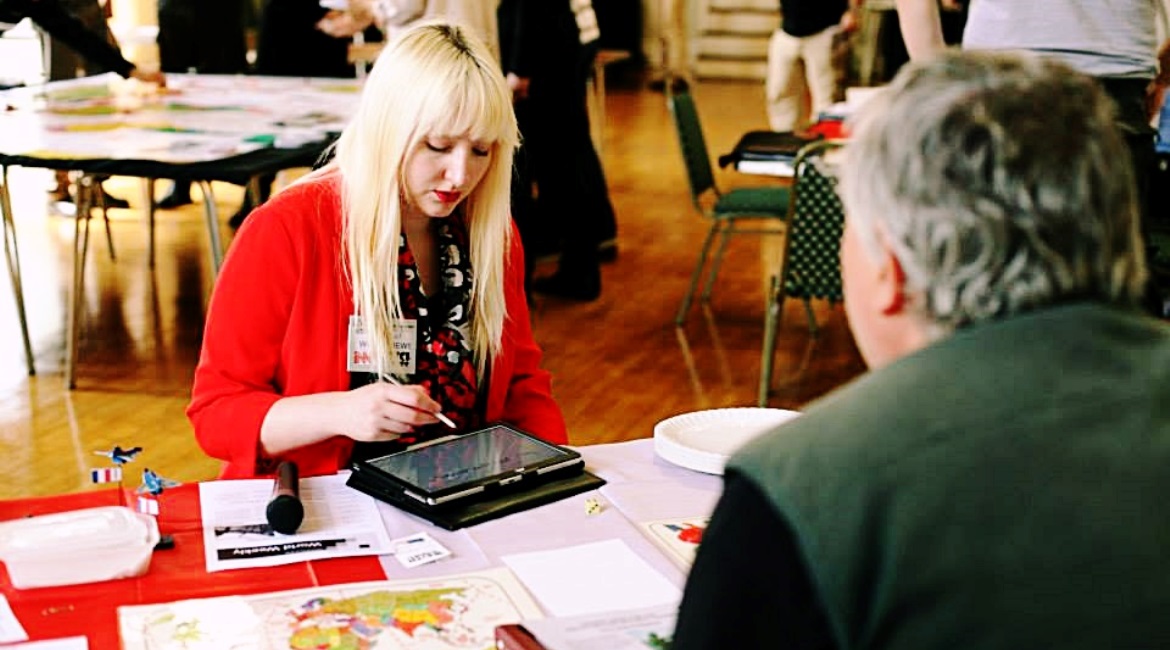 I was super nervous before publishing this post – who was I to talk seriously about how to megagame? – but the response was so positive that I've written a few more megagame industry blog posts. Keep an eye on my social channels for more.
What BeckyBecky Insta-ed
This tasty pic from my Wagamama meal was the top pic of the month. If you want to see more (it's mostly food, my face and cocktails) then head over and follow me.
Blogs BeckyBecky Loved
This month I've managed to meet a few of the bloggers I've been reading for a while.
Jennie from Life Styled By Jennie was at both the Wagamama and Cielo Blanco events, and I managed to finally say hello to her at the second one. I met the fab Claire from Breadsticklers at the North Star brunch – I think hers was the first Leeds blog that I started reading. And another blogger that may think I'm stalking her since we've been to basically the same blog events all month – Phoebe from North of London.
Next Month for BeckyBecky
Next month is another quiet one for megagaming – just the one, the Pirate Republic, which I'm still waiting on my confirmed role for. I'm hoping to get to enjoy the time off travelling down to London and actually get to do some fun stuff around Leeds. I should be back on my feet properly by the end of the month, touch wood!
During August is Leeds Restaurant Week and I'm super excited to try out one or two places. It's mine and TC's 18 months coming up, so I'm hoping I can persuade him that dining out is the way to go.
I have my mum coming to stay overnight this week, which I'm really looking forward to. Back when I was living in SW London, I only saw here rarely, and it was such a trek. Now it's just a quick whizz up the East Coast Mainline!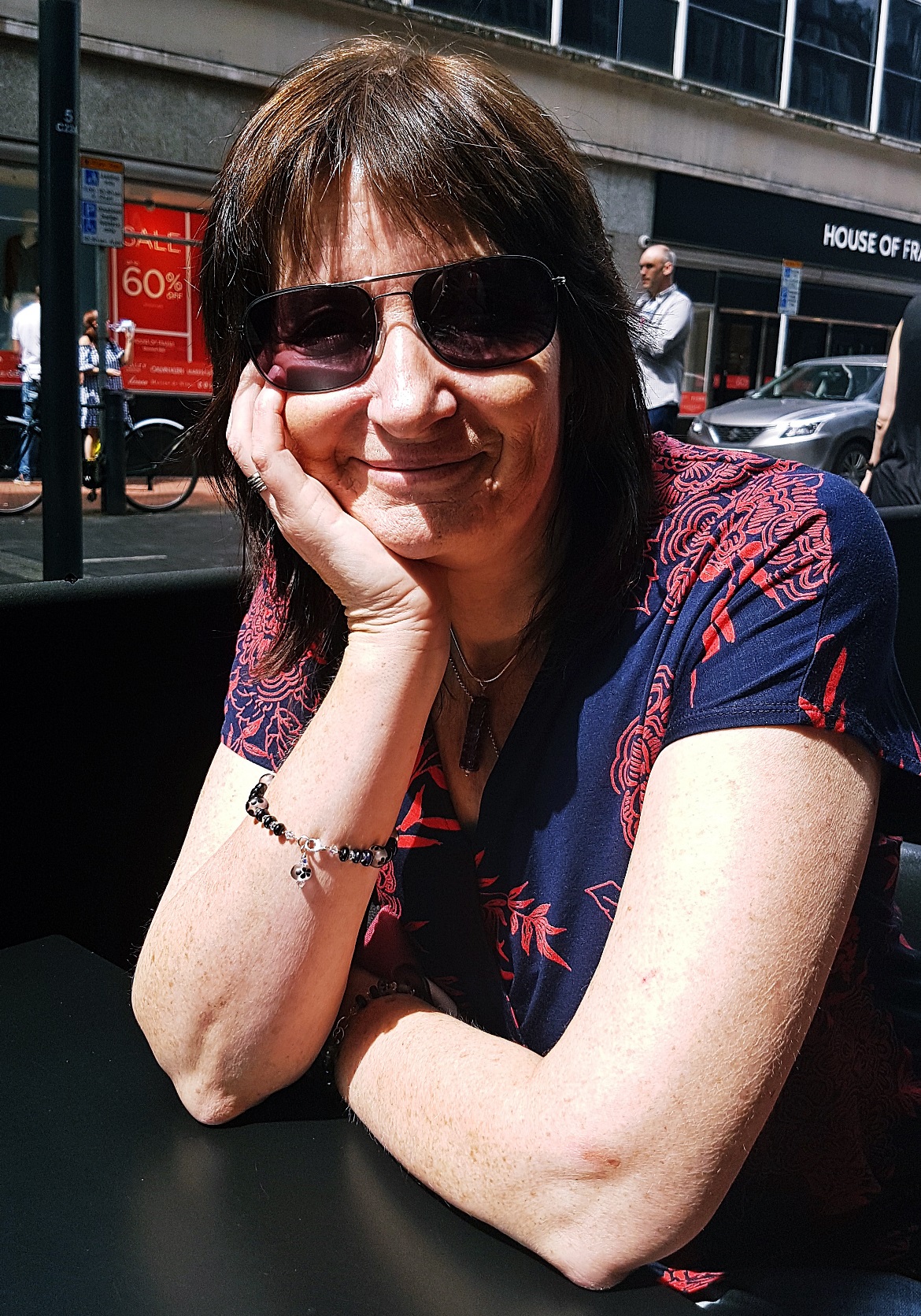 I have my bestie Keeleigh's birthday night out, plus another bestie (this time Symonds, a friend from uni) coming to visit having just passed his driving test.
But other than that, my August is wiiiiiide open 😀 looking forward to chilling and enjoying the summer.
What have you got planned for next month?