Sometimes life sucks.
When life sucks, you have two choices. You can mope, or you can cheer yourself up. Myself, I always go for the latter. Life's too short to mope, IMO.
That's easier said than done, natch, so here are a few shortcuts to cheering yourself up if you happen to live in Leeds.
Dessert at My Cookie Dough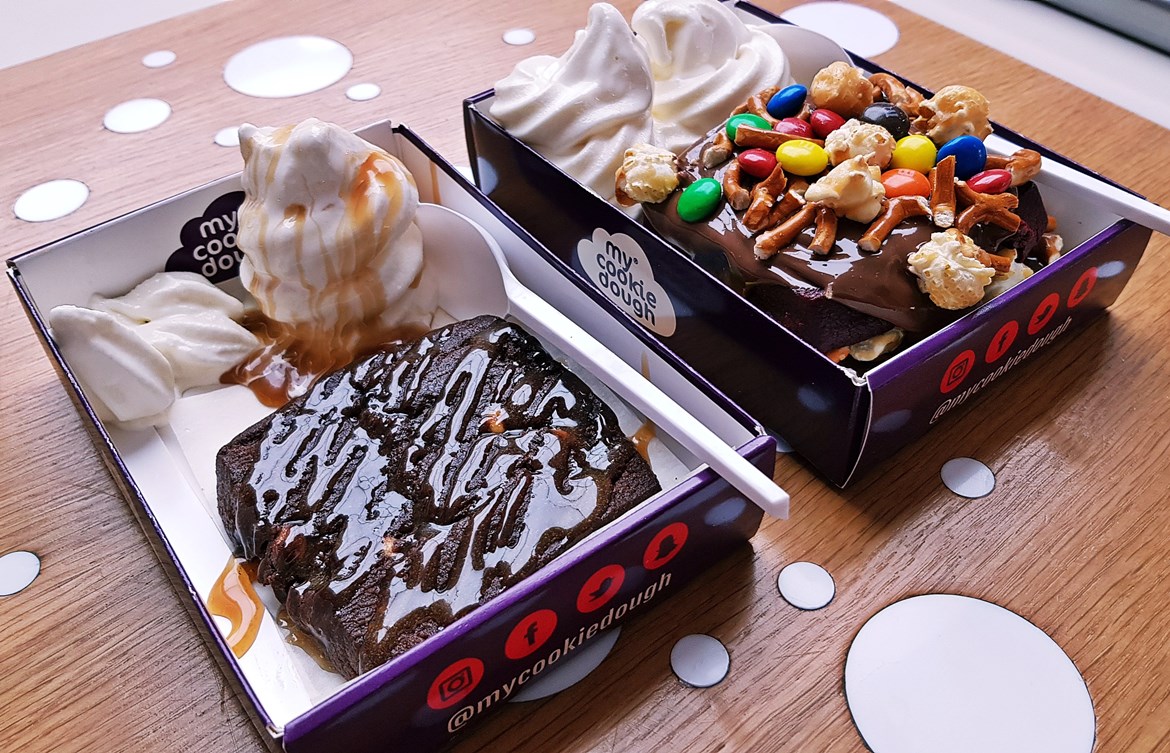 This is THE go to cheer up food, right? Who can be sad when they're cramming warm soft cookie dough into their mouth?
If you're feeling excessive, I recommend the Movie Night Mix. It's a stack of milk chocolate cookie dough and red velvet cookie dough, with Nutella, popcorn, pretzels and M&Ms, and it's amaaaazing.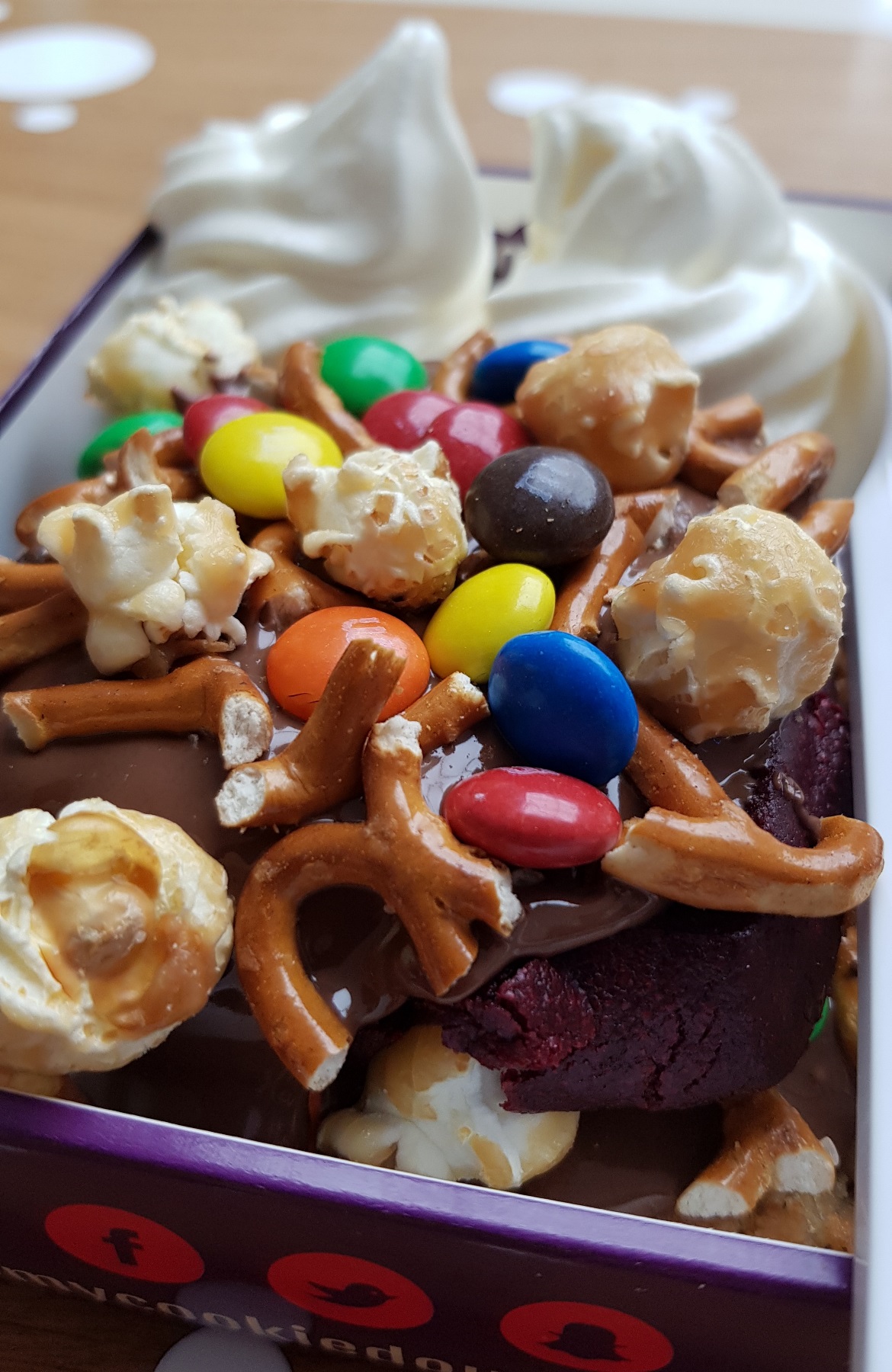 If you want to be a little more reserved, try their Biscoff flavour. I don't know why, but biscuit flavoured cookie dough seriously works.
Movie at the Everyman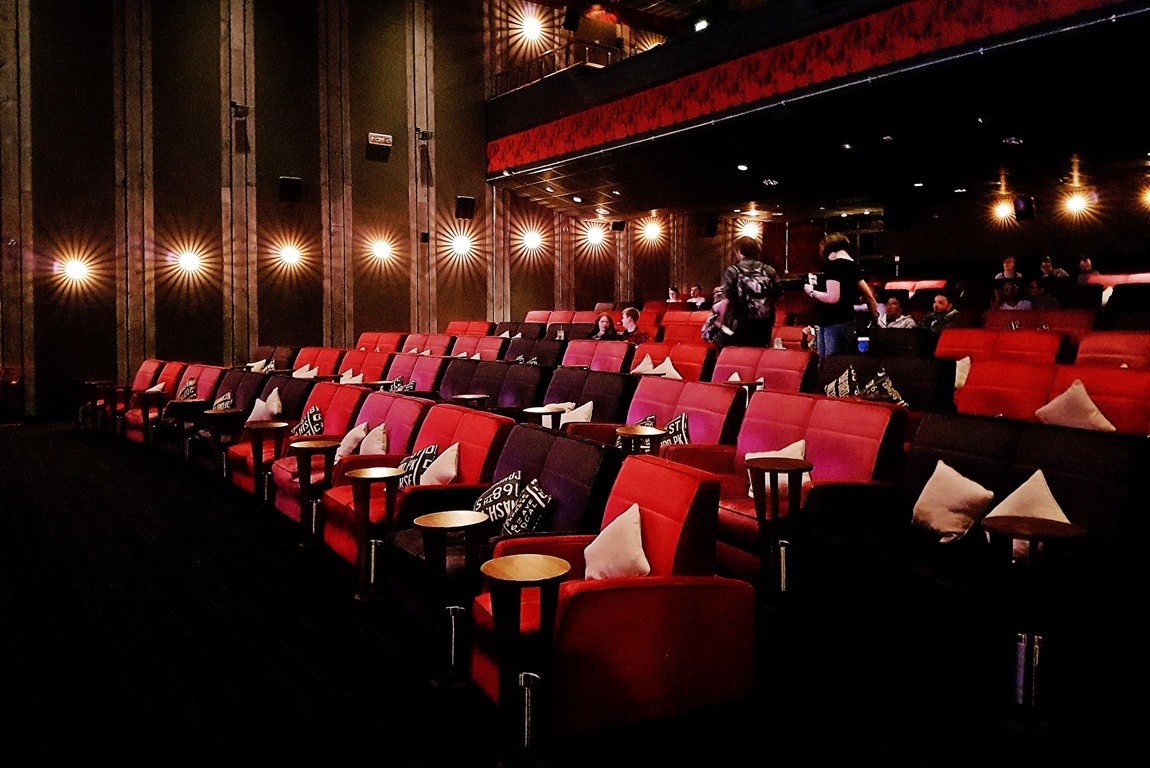 Going to see an awesome movie is great right? Well, it is except for the overpriced popcorn and slightly uncomfortable seats.
Luckily Everyman fixes both these problems. They swap out the single seats for comfy sofas, and you can get real food delivered right to your seat. Whether you want a burger, hot dog, or one of their amazing Build-Your-Own-Ice-Cream concoctions, you can snug down for your favourite film in comfort and style.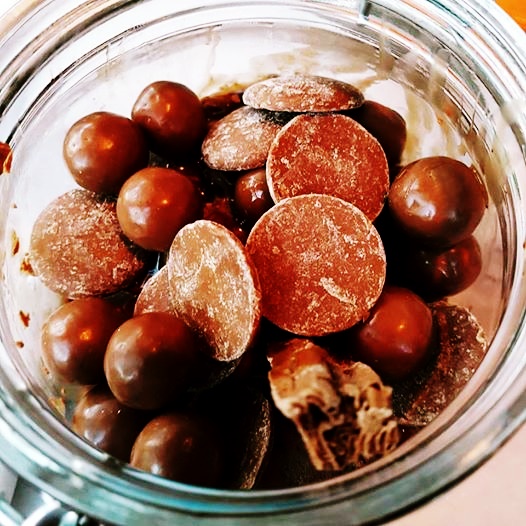 Delivery from Reds True BBQ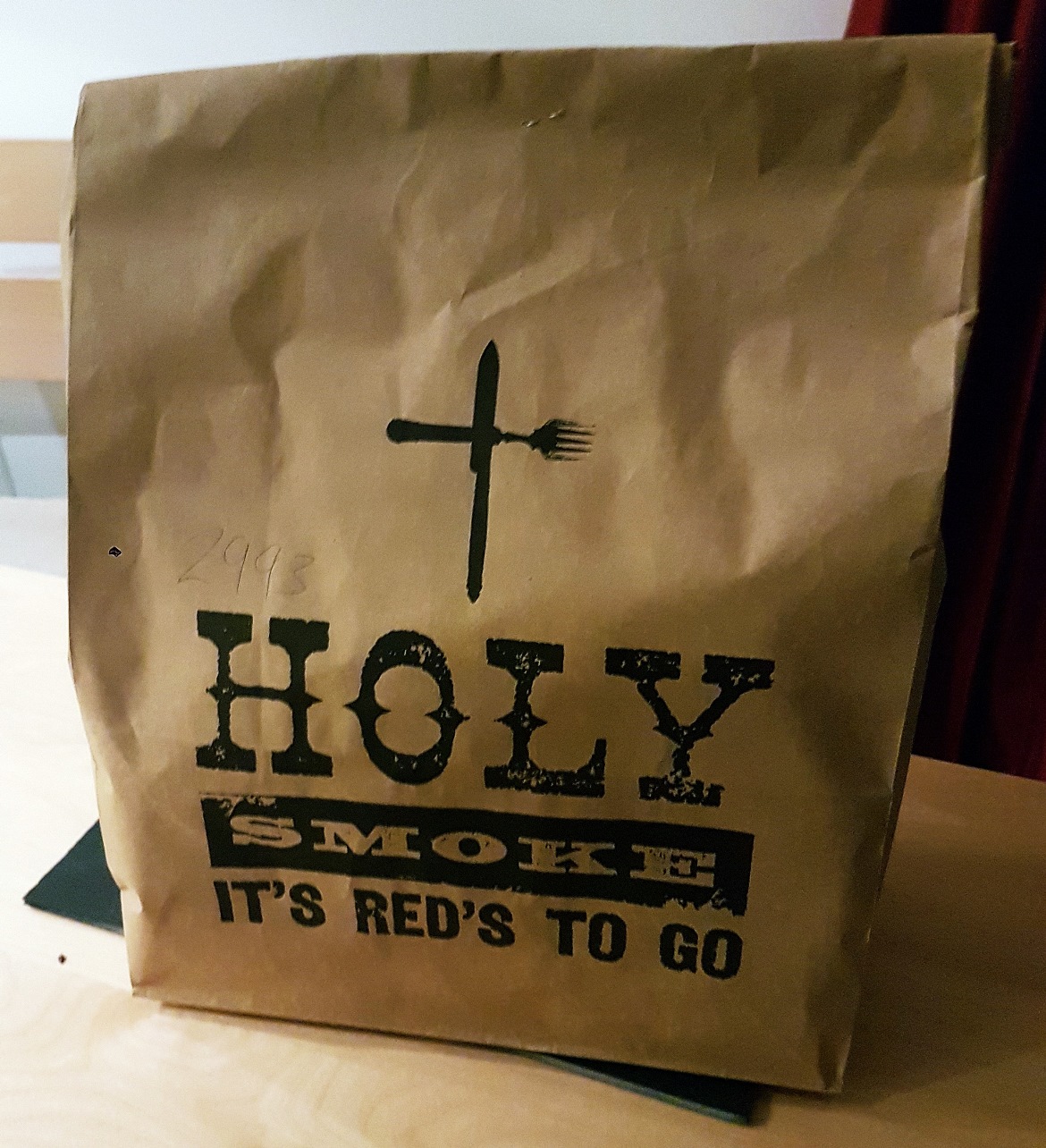 This is mine and Tim's go-to Deliveroo order, to the point that we ban each other from saying it when we're considering takeout, because we know if either of us mention it we'll be unable to consider ordering from anywhere else.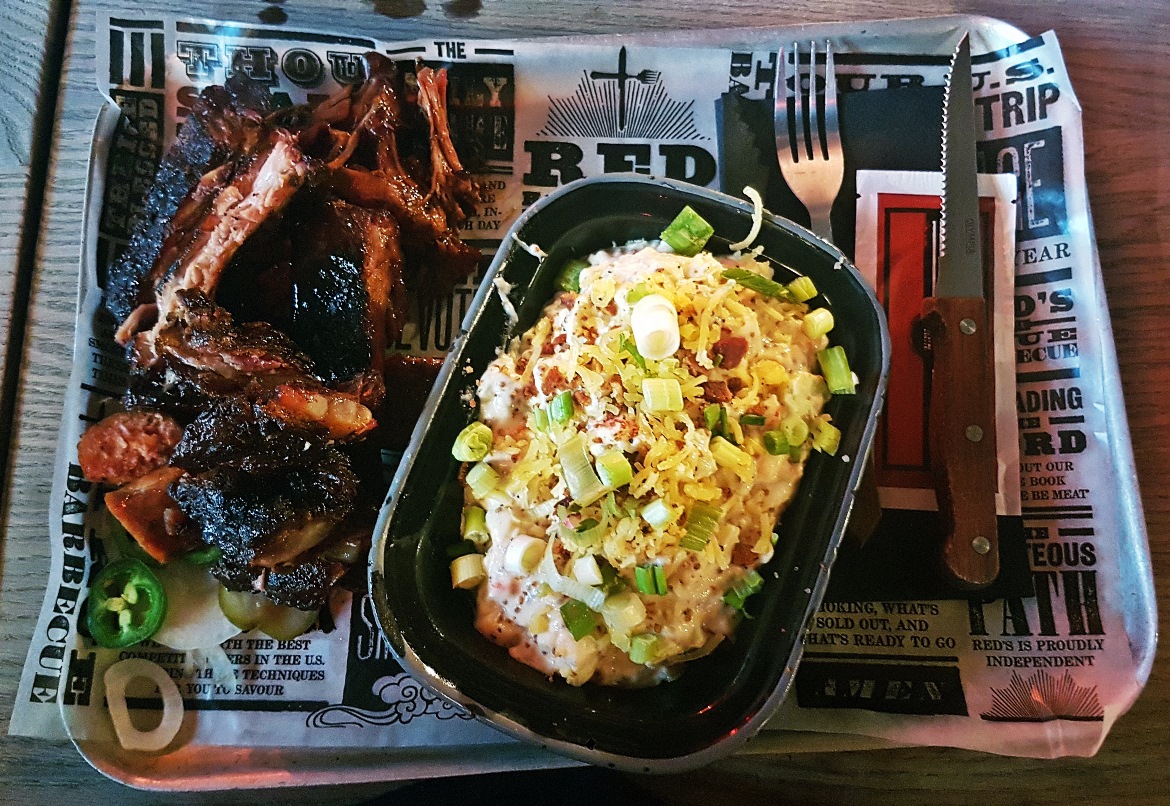 My preference is the baby back ribs and buffalo wings Barbecue Tray, while Tim goes for the Pit Burger with pit beans and skin-on fries. Comfort food to the max.
Chill in Park Square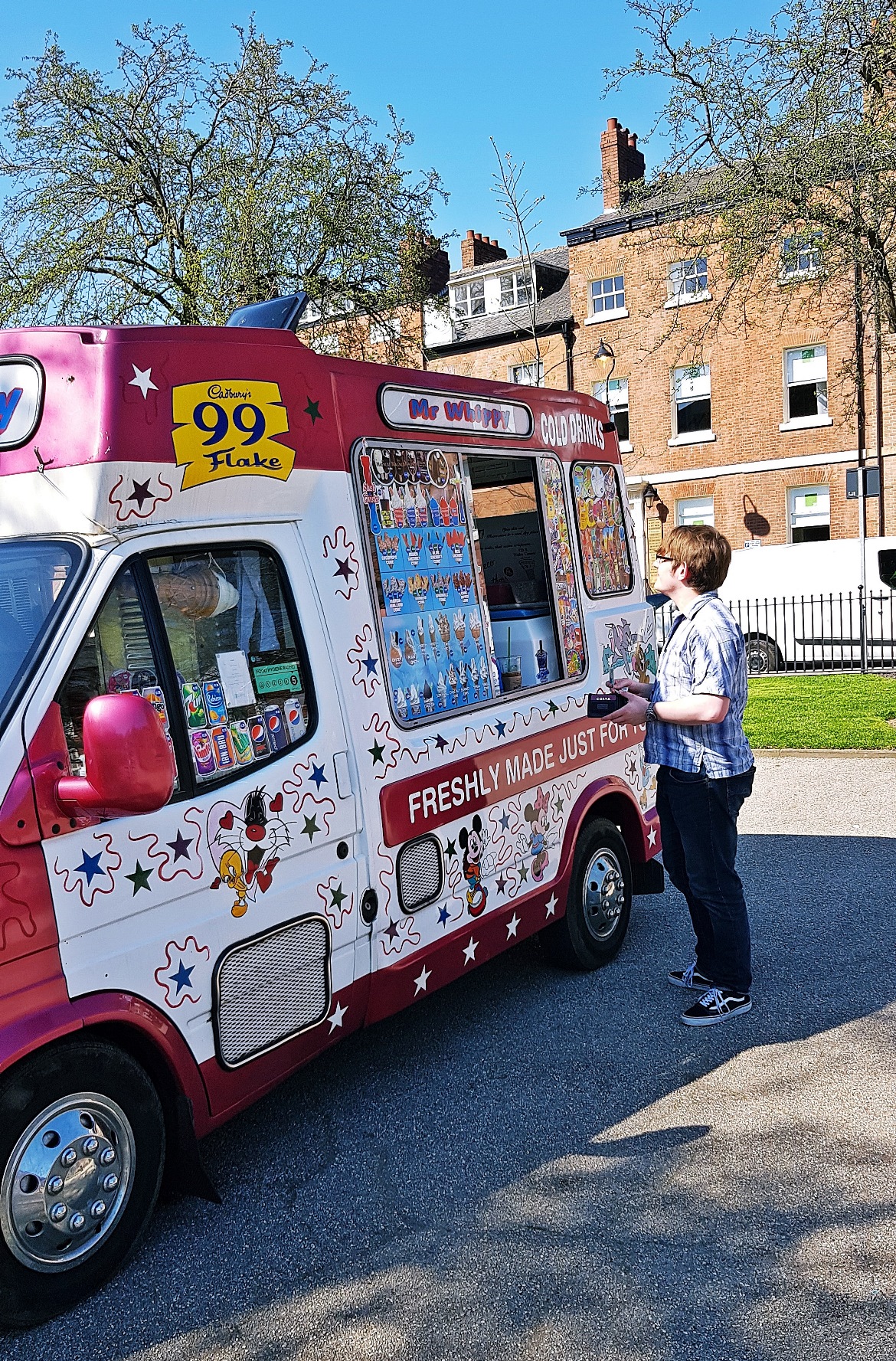 Now, this only works when it's nice and sunny like it's been lately. If it's raining, this will totes make you feel worse.
But since starting work near this picturesque little square, I've realised it's a nice place to go for a wander on my break. I pick up a salad from one of the nearby lunch spots, or maybe a cheeky ice lolly, and sit out in the sunshine.
Night Out at Cuckoo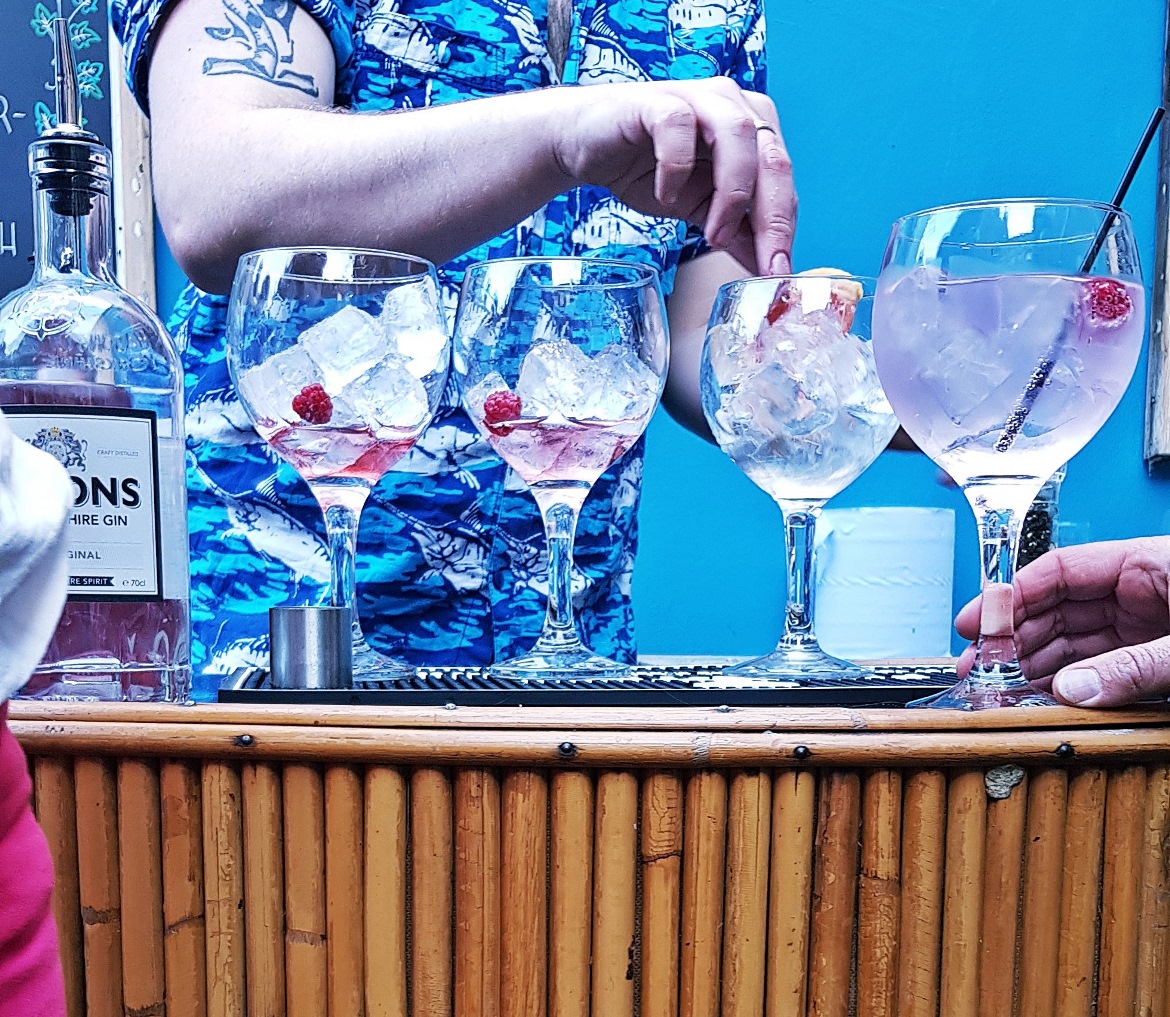 My favourite bar in Leeds, because it's just SO DAMN COLOURFUL!
You can't have a bad time in Cuckoo, as I recently discovered at the launch of their upstairs bar, the Fairground Rooms. Decked out even more audaciously than Cuckoo (if that's possible), the bar features a Gin Garden, as well as the well loved cocktails and pizza that you find downstairs. If you're lucky, maybe a jazz band or fire-eater will turn up – you just never know what to expect if you put your evening's entertainment in Cuckoo's hands…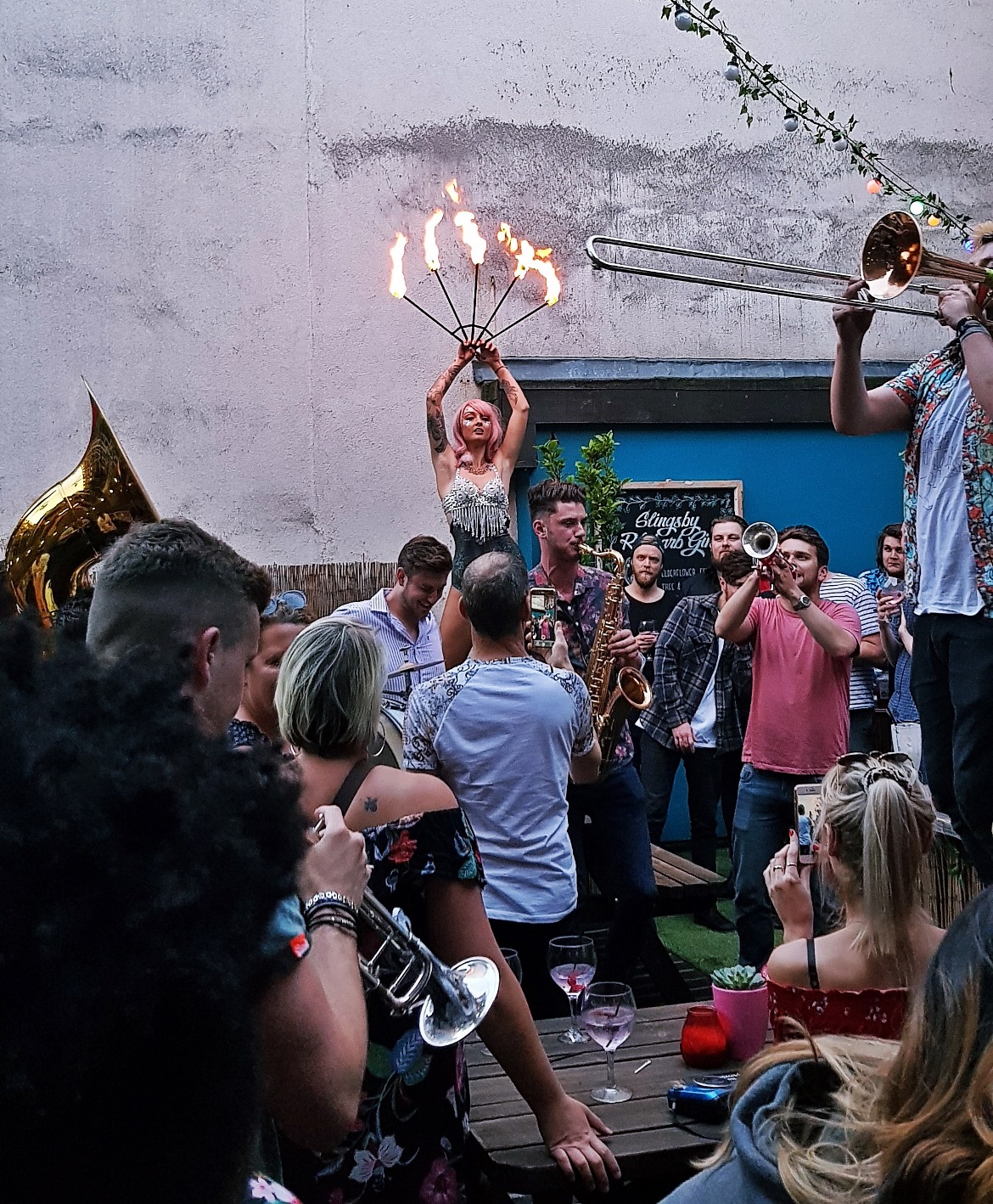 Over to you…
How do you perk yourself up when you're feeling blue?
I was invited to the launch of the Fairground Rooms and received my drinks free of charge, as well as trying the desserts at My Cookie Dough free of charge, but all opinions of cheerful activities are my own. Here's my full disclaimer.