In this cold and wintry season, I often like to look back on warmer times. In April 2011 I visited Barcelona, Spain with a friend for five nights. With sandy beaches, sunny weather and fascinating tourist spots, it was the ideal destination for a short break.
Accomodation
We stayed in a decent enough hostel, Diagonal Home, in the Eixample district of the city. Although we were a good half hour walk from the major tourist spots, public transport in Barcelona is excellent, with a well connected Metro service and reliable buses.
Tourist Highlights
One of the first places we visited was Parc Güell, the unusual garden complex designed by famous Catalan architect, Antoni Gaudi. Situated high above the city, the park offers spectacular views across to the ocean.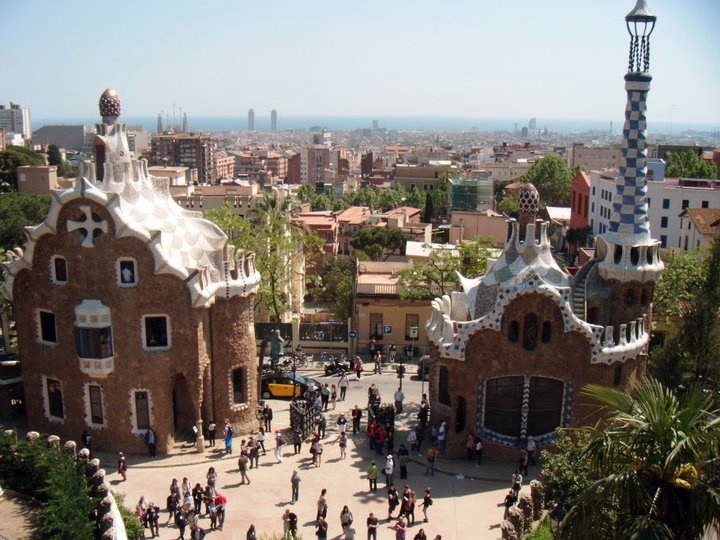 There is intriguing artwork all around the site, including the house where Gaudi lived for the later years of his life.
One sight not to be missed is the Sagrada Familia, another of Gaudi's architectural works. When he died in 1926 the building was unfinished, and construction of the church continues to this day.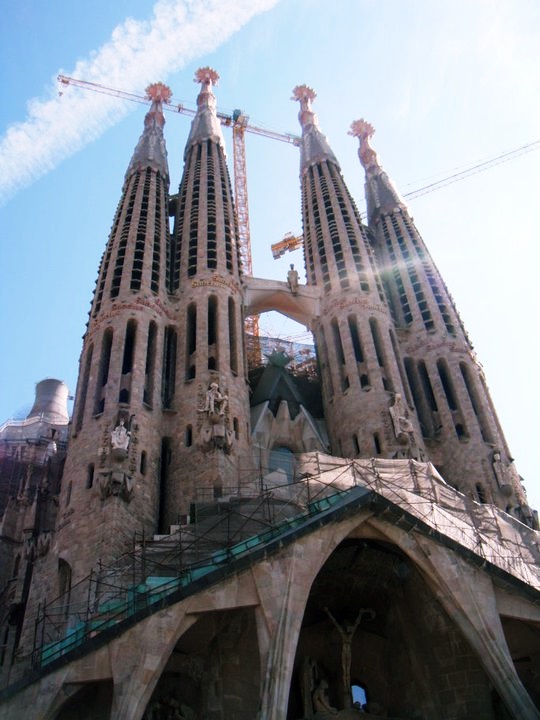 For a lazy afternoon stroll, La Rambla is the best place to go. Stretching from the coast up to Plaça de Catalunya, the street is always busy. There's souvenir stalls and human statues to entertain the tourists.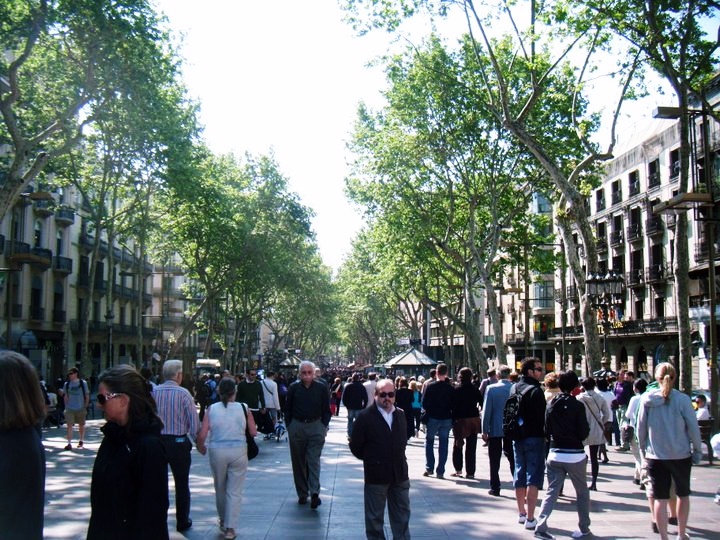 It's also home to some of the well-known landmarks: Gran Teatre del Liceu, one of the world's finest opera houses, and Mercat de la Boqueria, Barcelona's bustling street market, are both found along the route.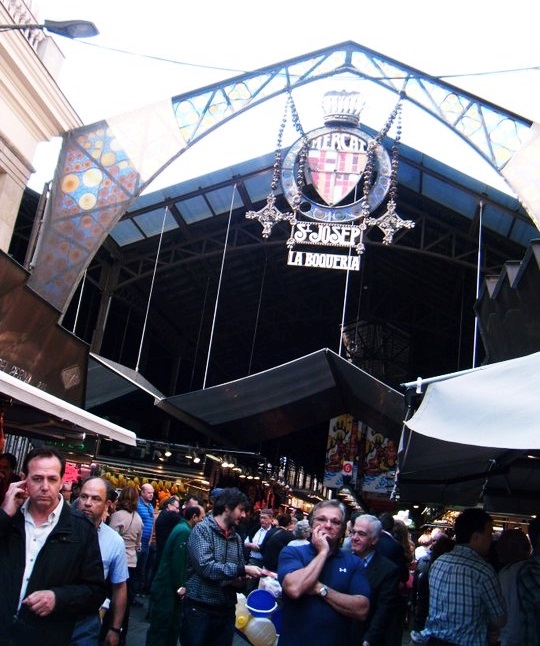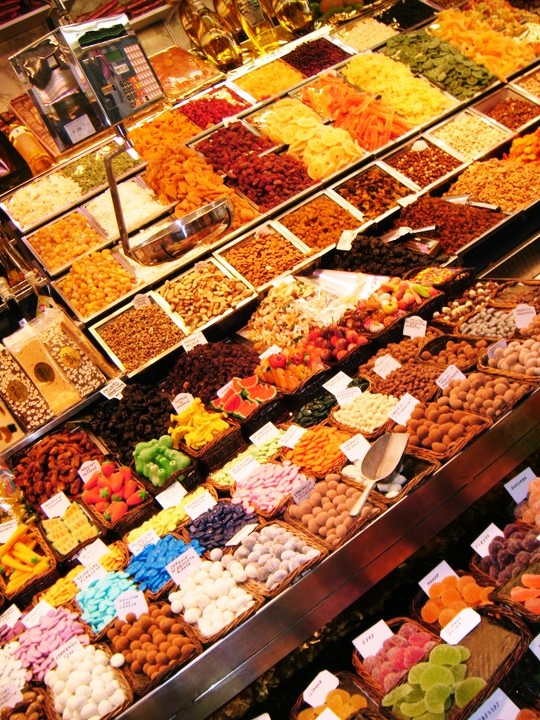 Day or night, La Rambla is the place to go to eat, wander and explore.
Beach It Up
I couldn't talk about Barcelona without mentioning how fantastic its beach is. The beach itself is so close to the city centre, you don't need to fret about travel – just stroll down and grab a stretch of sand.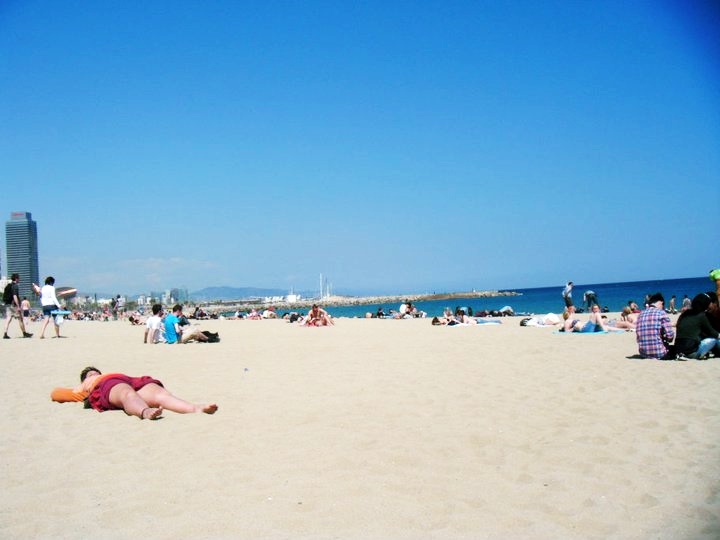 I can imagine that in summer the beaches get quite busy. But with miles of sandy coastline, there are plenty of alternative spots if the central stretches are too crowded.
Even though I visited in April, the weather was great. Great enough to spend a day lounging round in the sun, enjoying quesadillas purchased from one of the frequent beach bars and sipping sangria.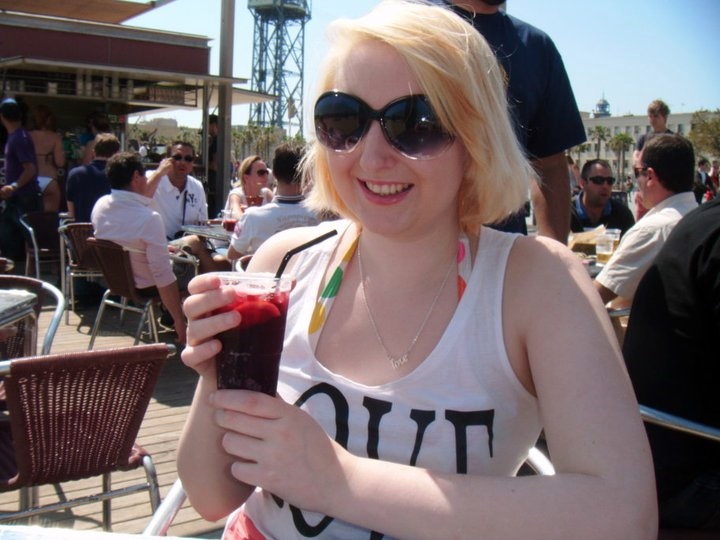 Food and Drink
Unfortunately we had a few misses before we stumbled across some nice places to eat. We visited Piscolabis, a tapas restaurant on La Rambla… unfortunately, a chain tapas place, with tiny portions of unimpressive food.
We also stopped by a peculiar little restaurant for lunch one day, which I can't even vaguely remember the name of. It served a three course set menu for an outstandingly cheap price. It even included our first paella of the trip, as a starter. But the paella was massive. We pushed our mains around the plate, and asked them to cancel our desserts. The food was nice, but our eyes were bigger than our stomachs.
One of the best places we went for food was a little restaurant on La Ramba – La Botiga. We weren't expecting to find somewhere so good (and so reasonably priced) on such a major tourist throughfare but were pleasantly surprised. We even went back again for lunch the next day, we were so impressed. Unfortunately TripAdvisor seems to suggest that it's gone downhill since. Clearly it was also before I had any idea how to photograph food…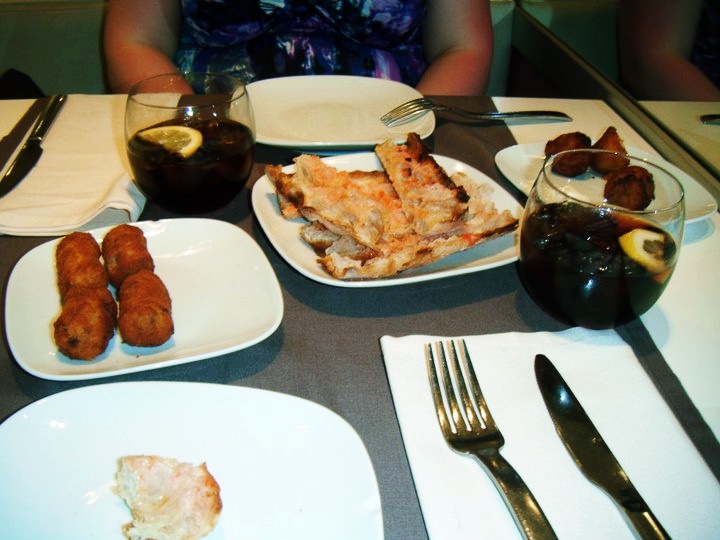 On our final night in Barcelona, we signed up for a all-you-can-eat-tapas-all-you-can-drink-sangria night featuring a flamenco performance.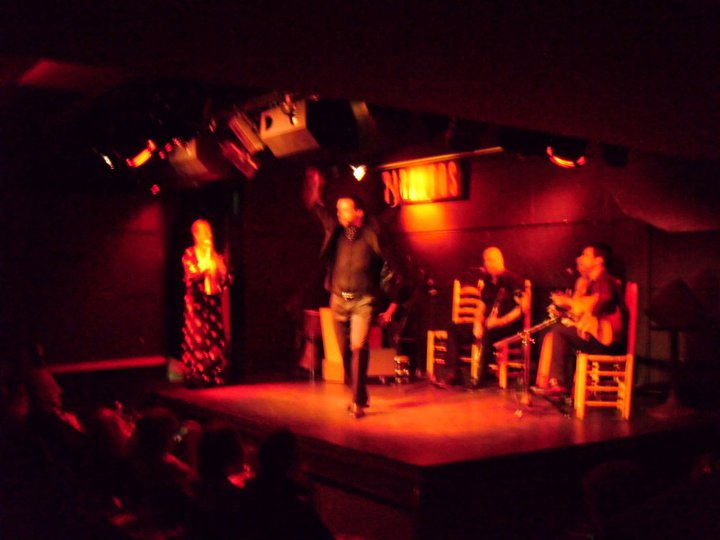 This event was run by the Travel Bar, a tour company who own three bars in the Barcelona area, all of which were filled with English speaking tourists. The flamenco performance was fantastic, and the tapas and sangria buffet were perfect to encourage us to mingle and get to know the other tourists. And play beer pong.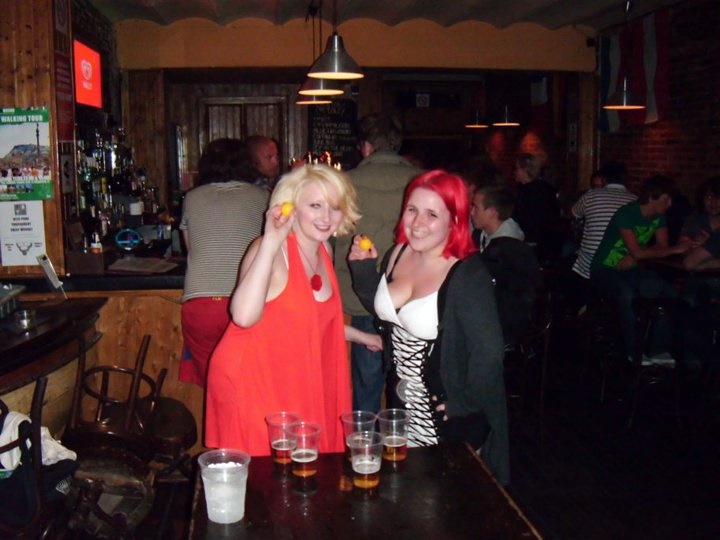 If I return to Barcelona, the Travel Bar will definitely be a stop I make, just to see if it's how I remember it.
Verdict
There is so much to do in Barcelona for free or low cost, although the food is definitely good enough to make you want to splash out a bit.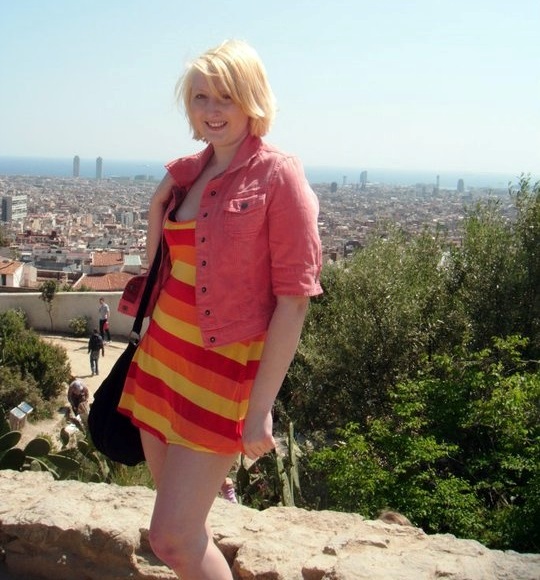 It's hard to believe my trip there was seven years ago to be honest. I'd definitely return given the chance.