So apparently it's now Autumn? Screw that, it's summer until it starts to snow. And even then, in Westeros the North sometimes has summer snows…
It's time to take a look at all the amazing things I've done in August.
What BeckyBecky Did
Let's start by celebrating my new found freedom. I stopped using my crutch about two and a half weeks in, so for the last part of the month I could actually walk! *dances in a celebratory way that uses both feet*.
And just in time too! I won a Twitter contest to get a free photo shoot. I spent over an hour wandering around Leeds Dock with the fantastic Laura Haley, and got some awesome shots including the one at the top of this post, plus these:
Keep an eye on the blog for the full write-up with loads more pics.
I got to see my parents twice – just Mum, staying overnight, at the start of August, then both of them for a day trip near the end. It's a lot easier for them to visit now the drive doesn't include a long stretch around the M25.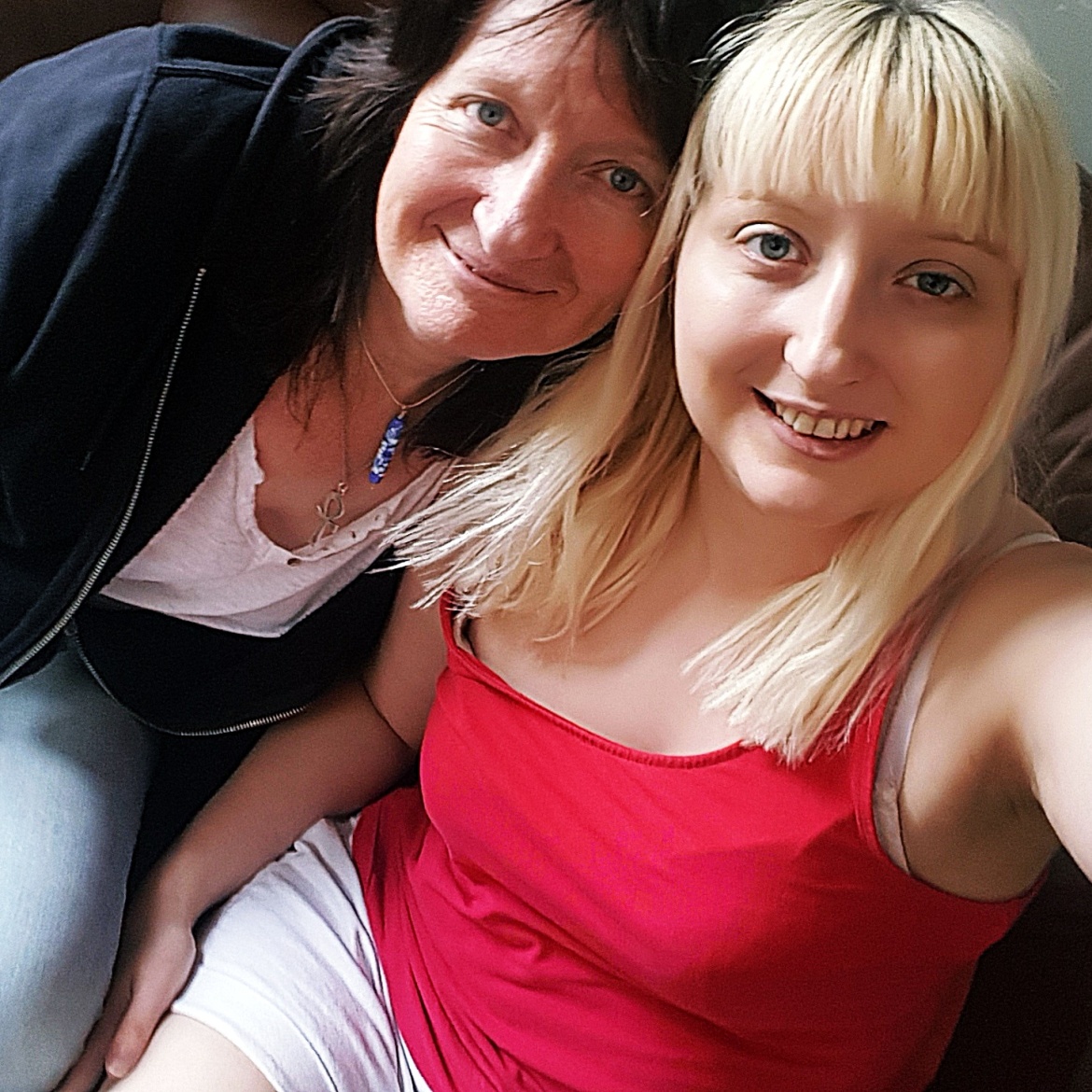 My bestie Keeleigh came to visit, and we spent a relaxing evening at Joy, a lifestyle store in Leeds. With a yoga taster class, free manicure, plus a discount on their clothes, it was a lovely chance to have a much-needed catch-up.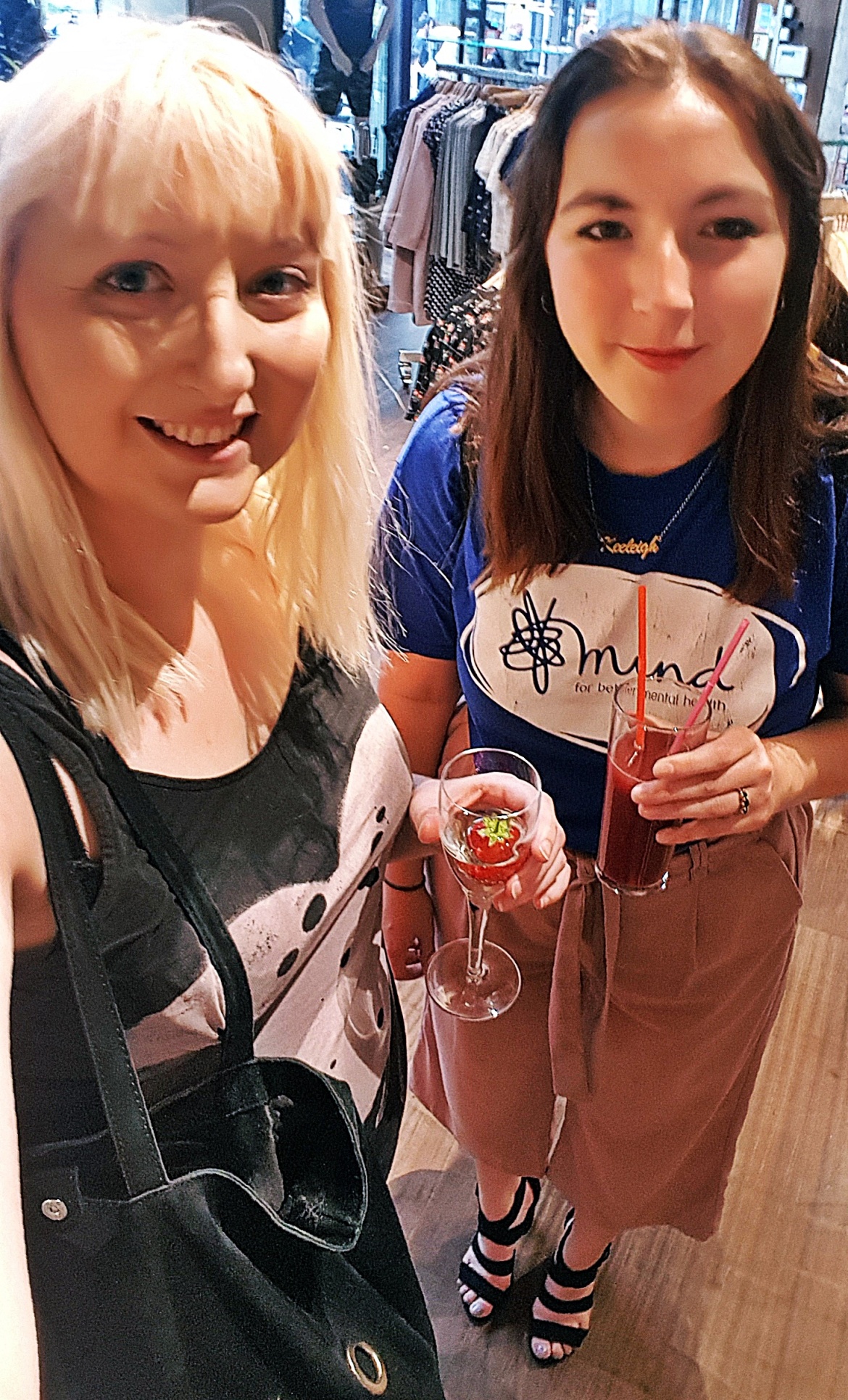 But there's nothing quite like a serendipitous relaxation sesh. It was a sunny bank holiday Sunday that just happened to be the day before our 18 month anniversary. Tim and I took some stuff out to Fearn's Island, a little stretch of grass in the middle of the river near our flat. He worked on a certification he's studying towards, I did some bullet journaling. It was bliss.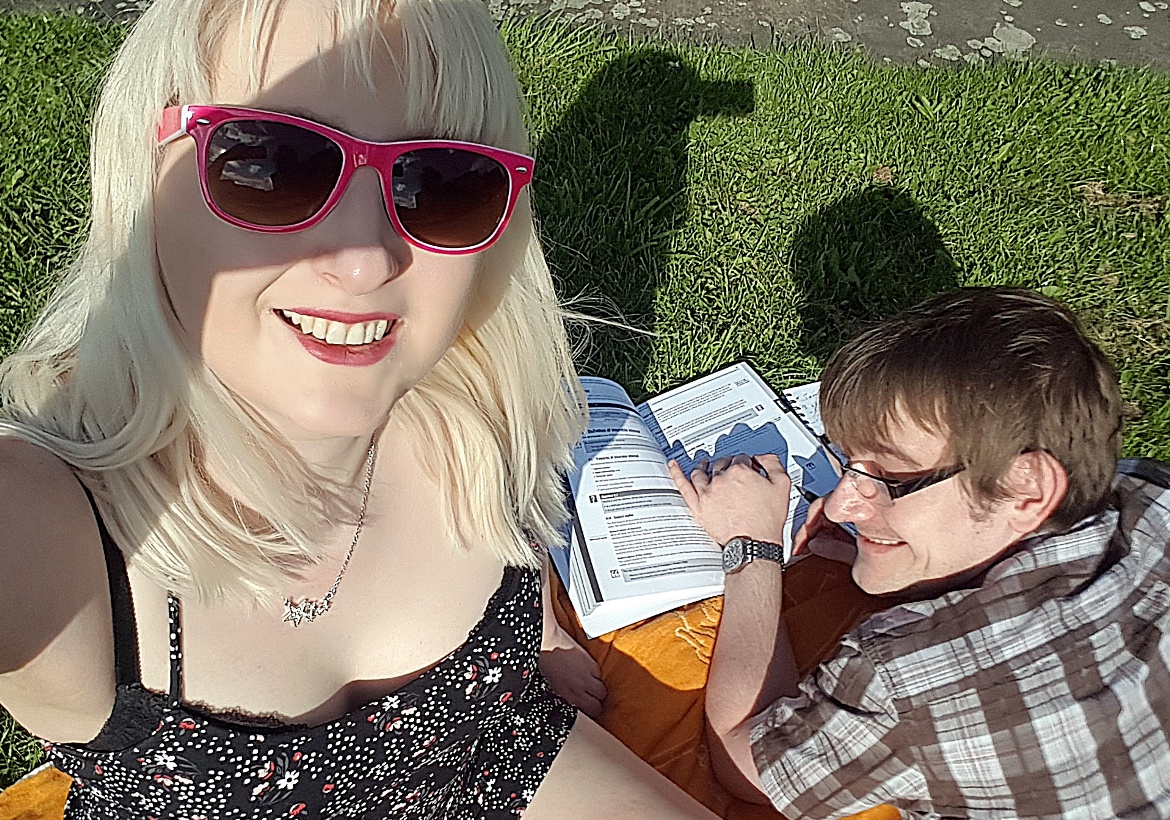 Where BeckyBecky Ate/Drank
Meals Out
The most visited place of the month has to be my new favourite coffee shop in the city, North Star, just over the river from me at Leeds Dock (conveniently for my broken foot!). I visited twice with my parents, once on my own AND once during my photo shoot. I've blogged about their fantastic brunch options, though I've still utterly failed at snagging one of their Pasteis de Nata…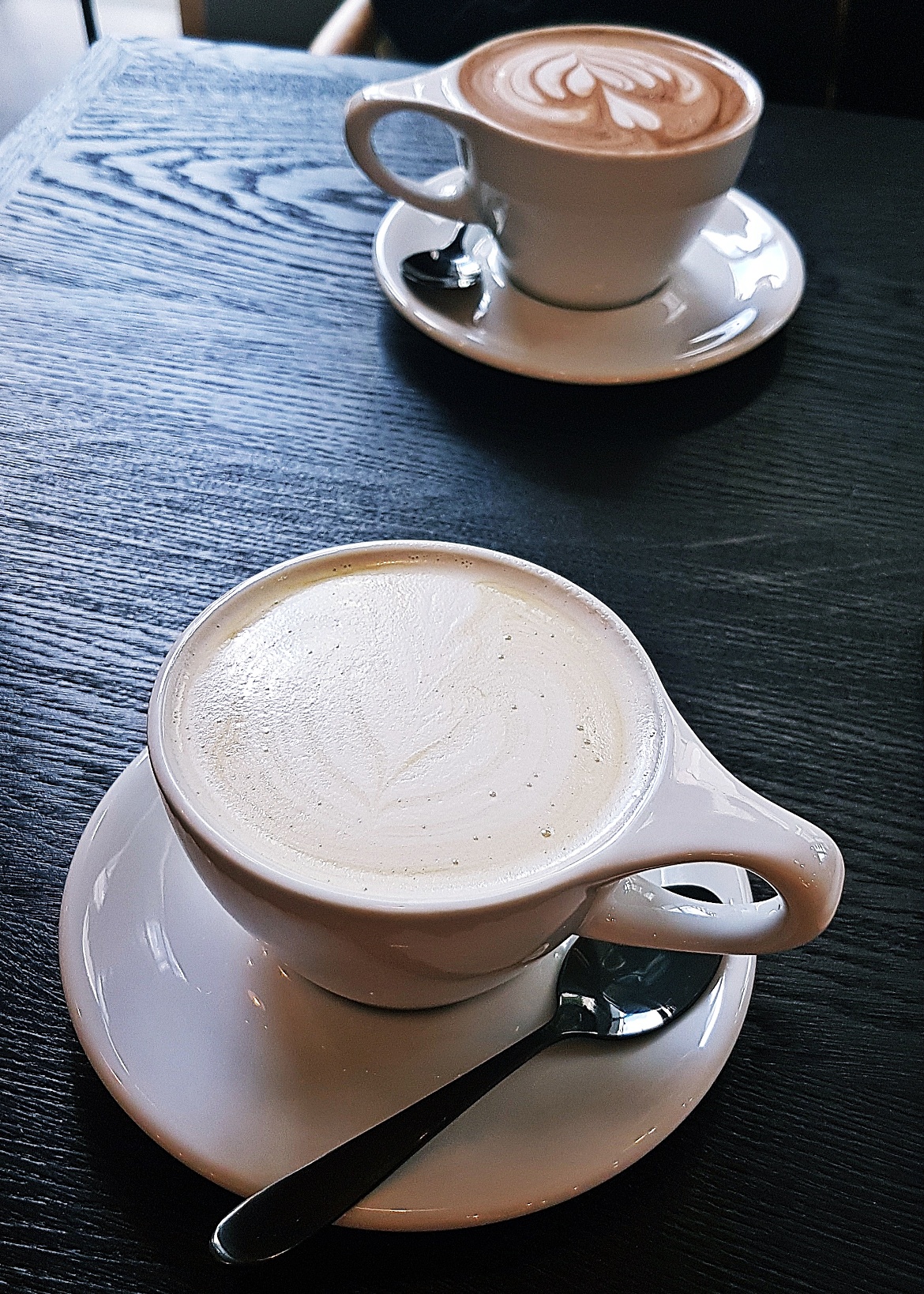 Trinity Kitchen is awesome, and I try to make it there every time they change their temporary food stalls. I was worried I'd miss out on getting a bubble waffle from Lekker Eat Dutch thanks to the crutches, but happily we made it there just a few days before the switch over. It was a little fiddly to eat, however…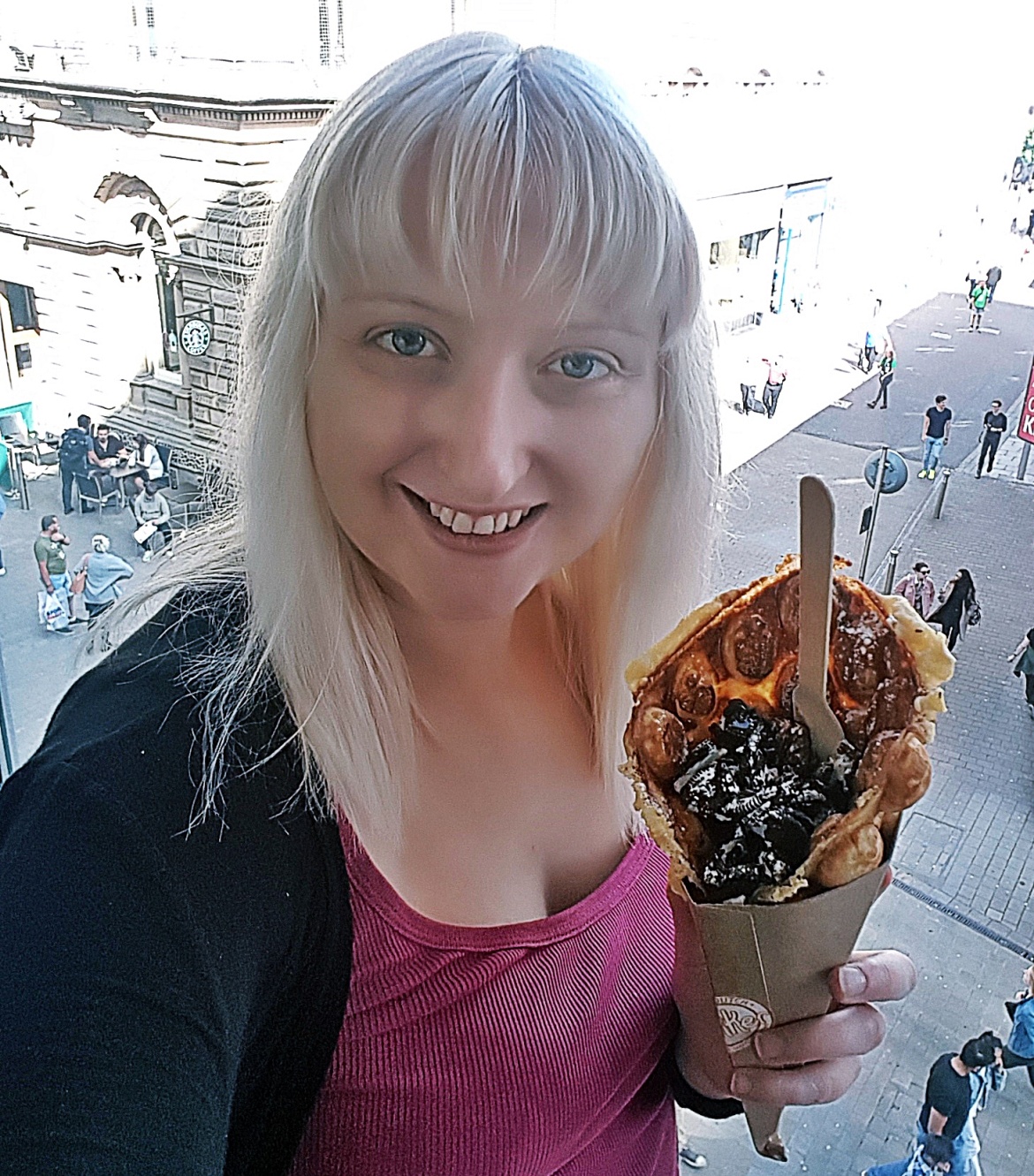 One of my best friends decided to go to Australia for most of the summer (how dare she!). But we managed to squeeze in a catch up right at the end of August. We took advantage of voucher offer to visit Arts Cafe, and also had a couple of cockails at East 59th, a Manhattan style bar I've been wanting to visit for ages.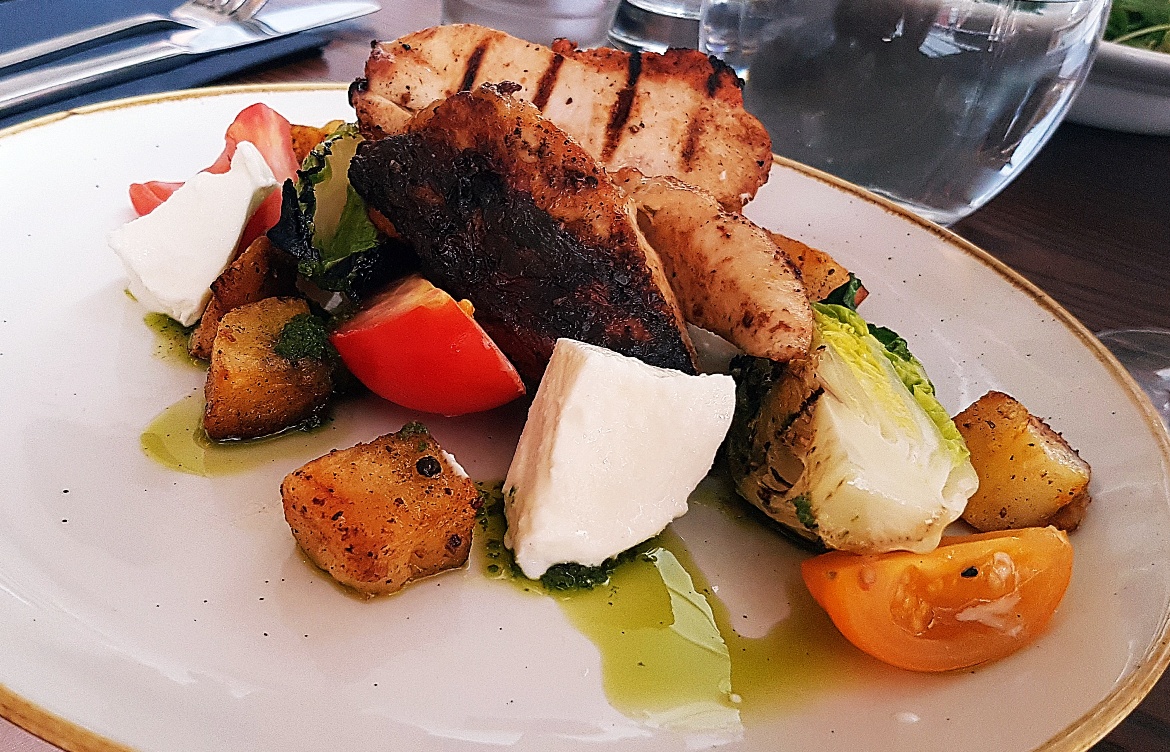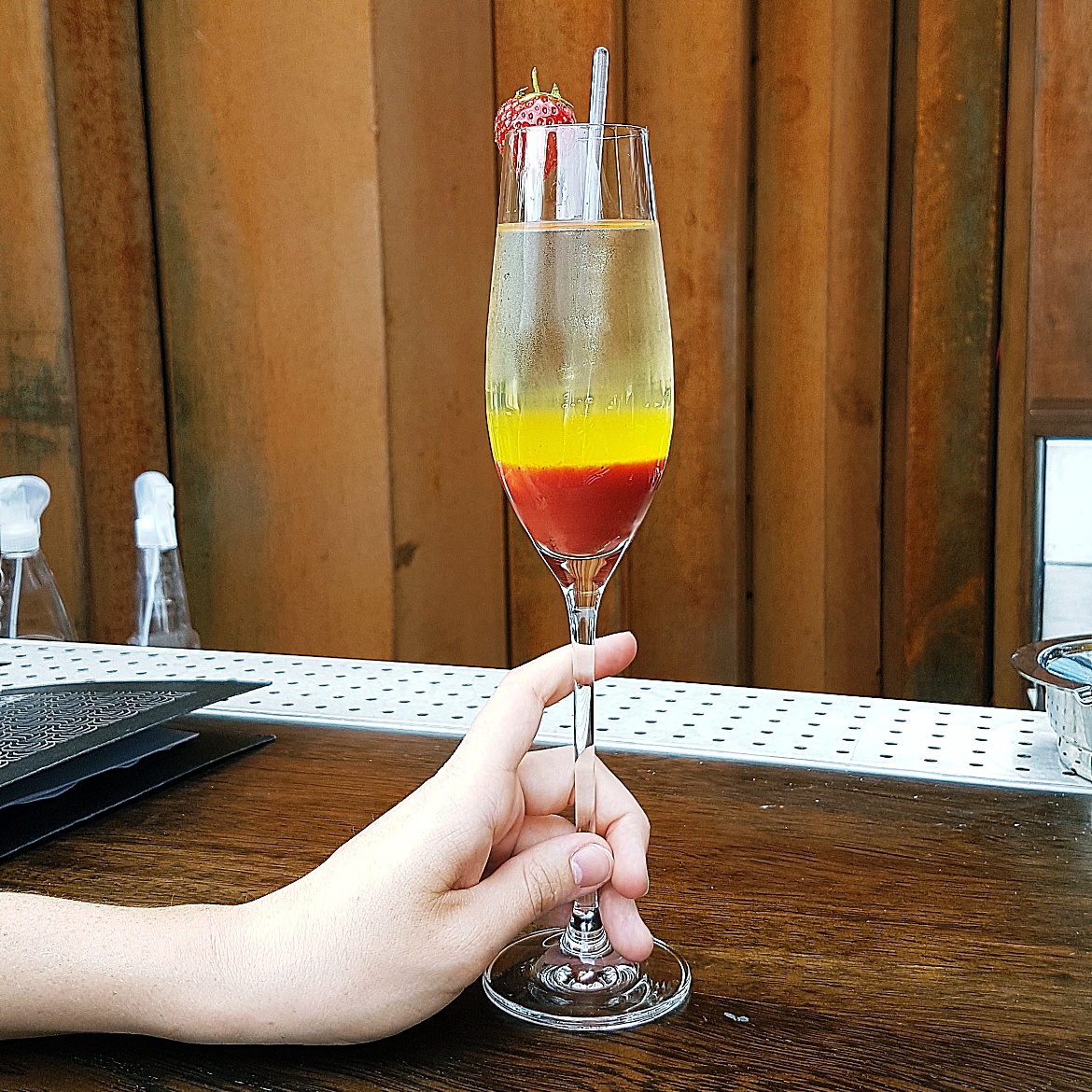 But the best meal of the month hands down has to be Shears Yard, during Leeds Festival Week.  It's actually the sister restaurant to Arts Cafe. I've blogged about the full details, including the best dessert I've ever had, so I'll stop thinking about it now before I go into food daydreams.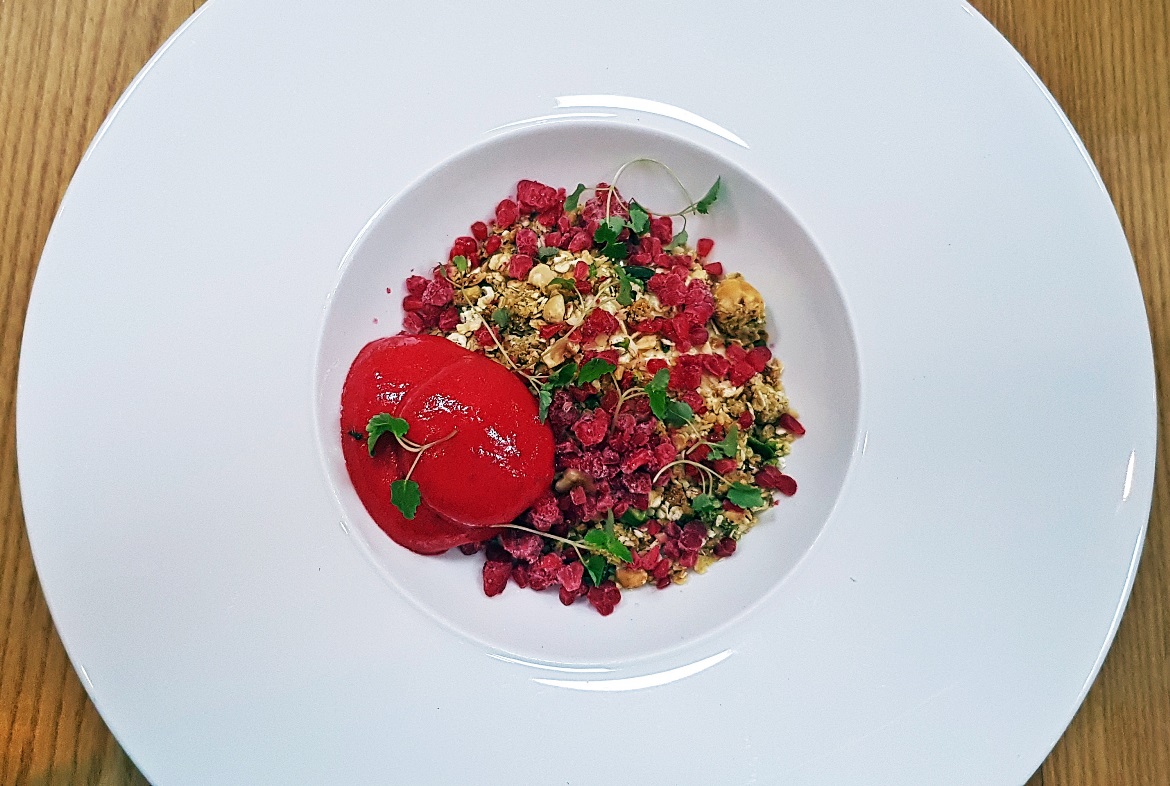 Out of Leeds
At the time of writing, I'm down in London. I visit London for megagames most months of the year, so August stood out as one month when I haven't made the trek down south!
Where I did go was Sheffield, for my bestie Keeleigh's birthday. We went to Mount Lebanon, where we ate delicious kebabs and yummy hummus. The only let down was the service, though we all felt sorry for the single server that was on duty on a very busy night!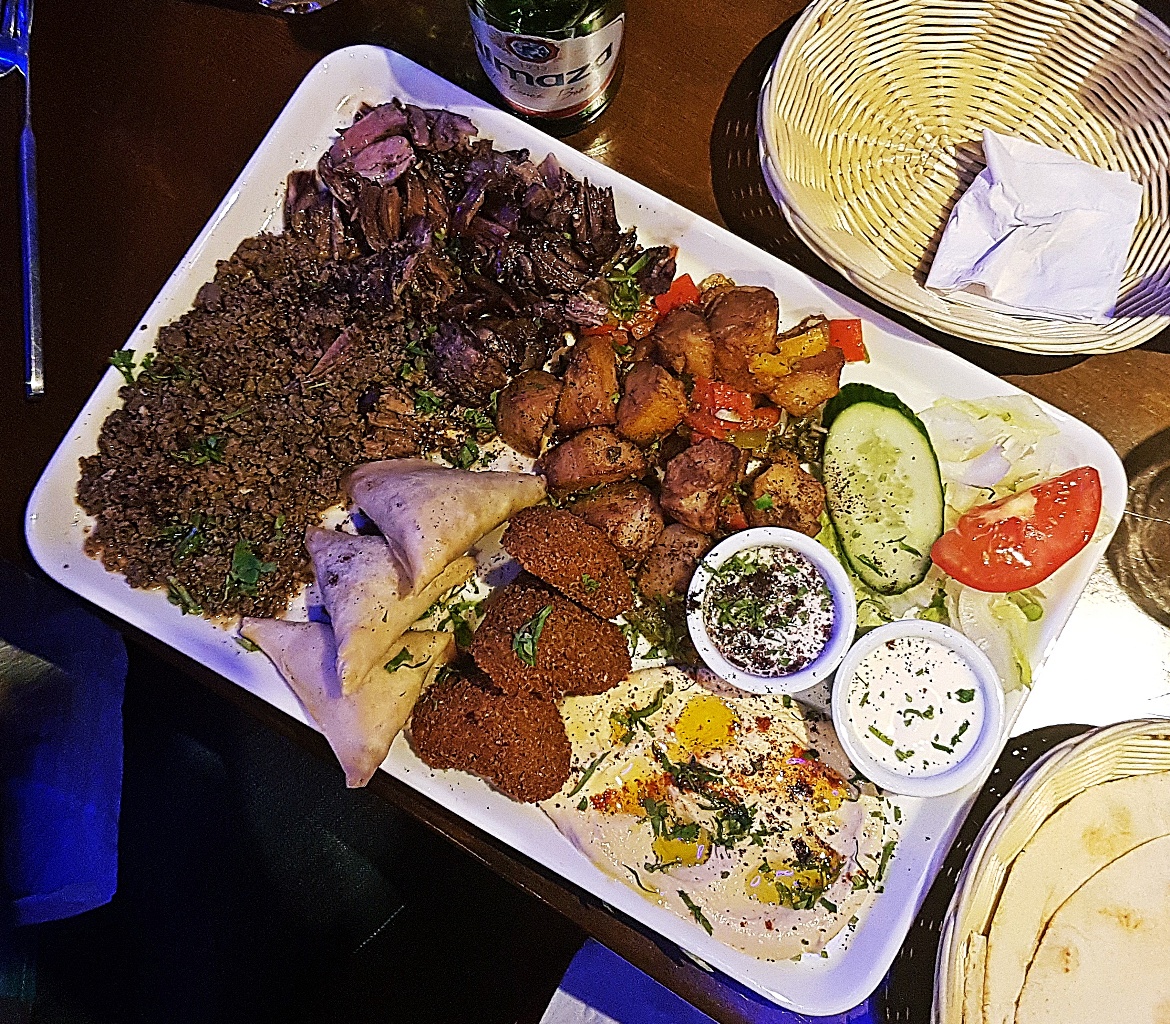 Nights Out
For some reason I didn't feel like going out much with a broken foot! The one alcoholic splurge I allowed myself was to go to a Gin Masterclass at the Botanist.
Although gin still isn't my top tipple, I really enjoyed learning more about the drink from the super passionate staff there.
Meals In
We went over to Tim's parents for a lovely meal with his family visiting from Dubai. It also happened to be National Prosecco Day, so natch we had a few glasses of Prosecco with some locally sourced rose and rhubarb gin.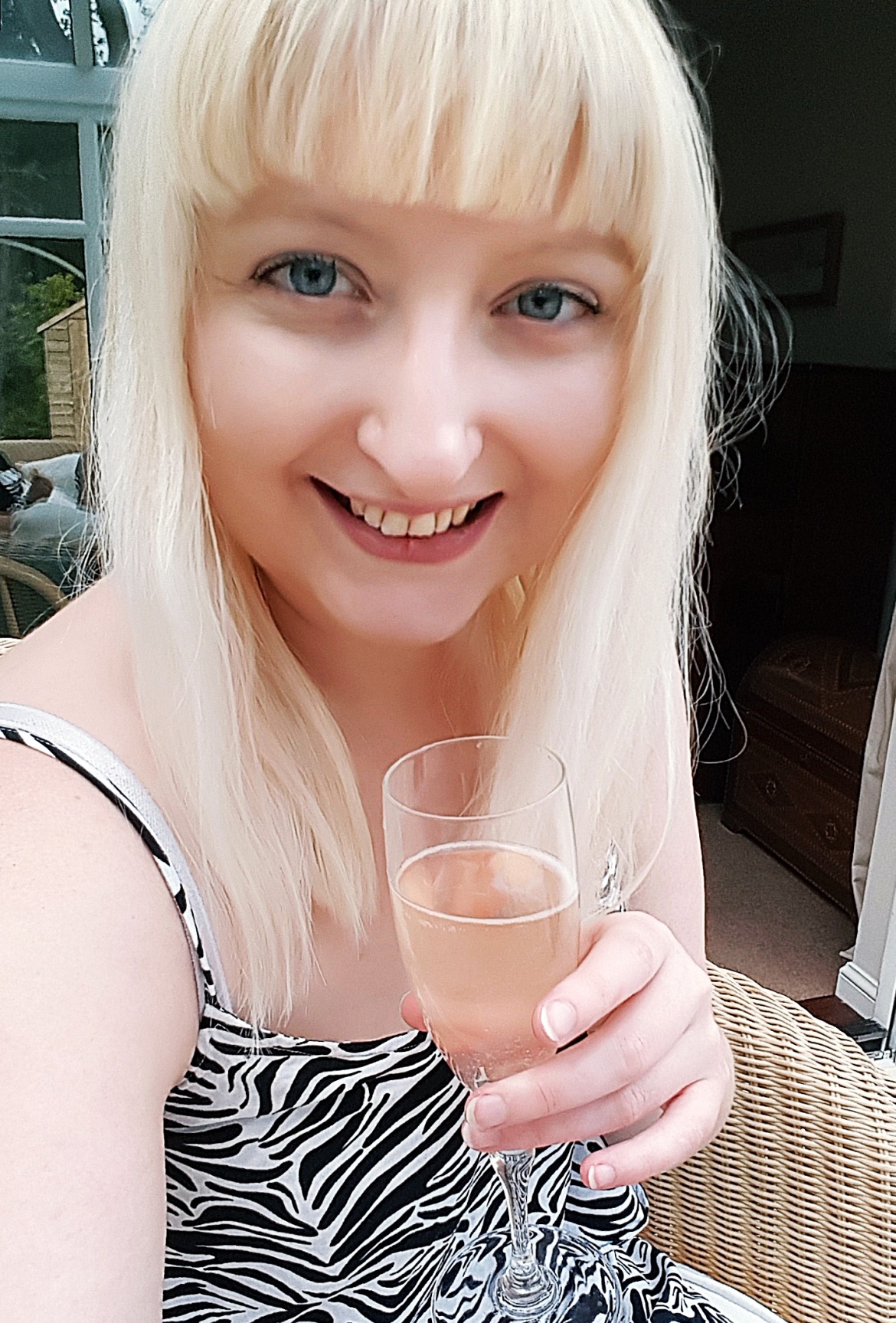 Later on we returned the favour by inviting his parents over for dinner, and Tim made gourmet burgers with a range of fancy toppings. He was very pleased to have made it on to my Instagram for the second time with them!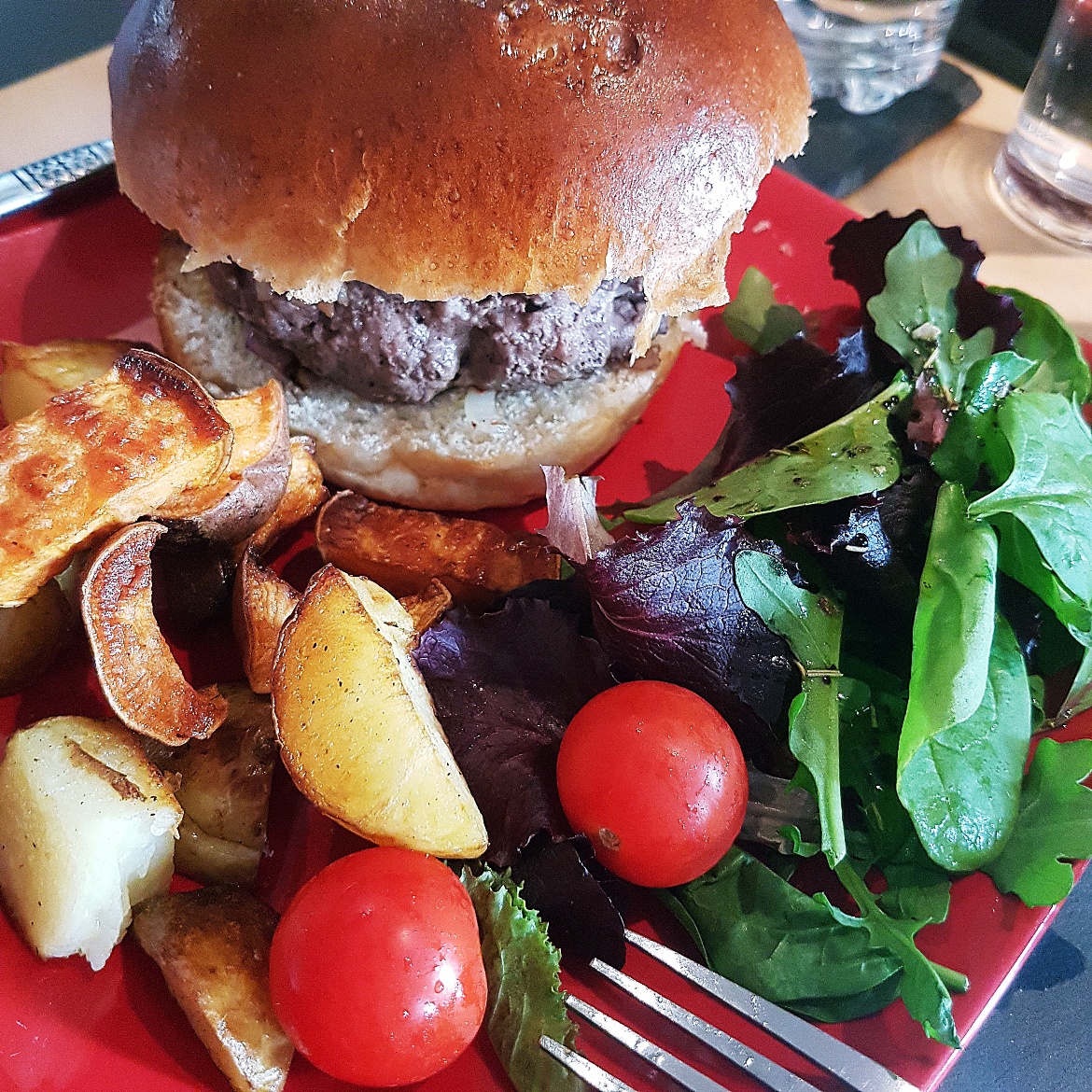 What BeckyBecky Cooked
August has been the month of Simply Cook! I signed up to the subscription box earlier in the year, but it constantly slipped my mind to actually cook any of them. This month we finally managed work our way through them. Although I love proper cooking from scratch, I can definitely see the appeal. These boxes made cooking unusual new recipes super quick and easy, and shopping for them was simple too.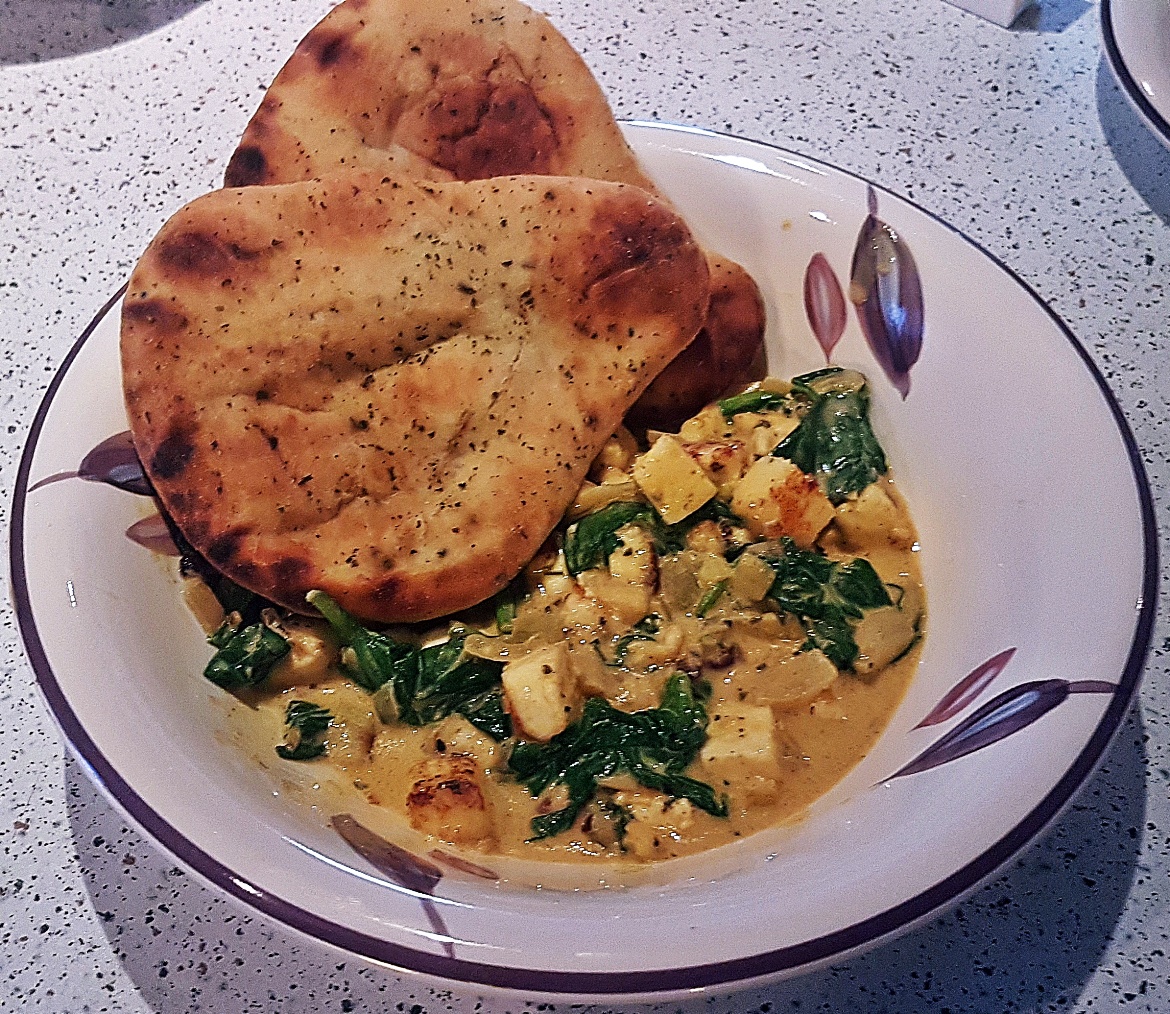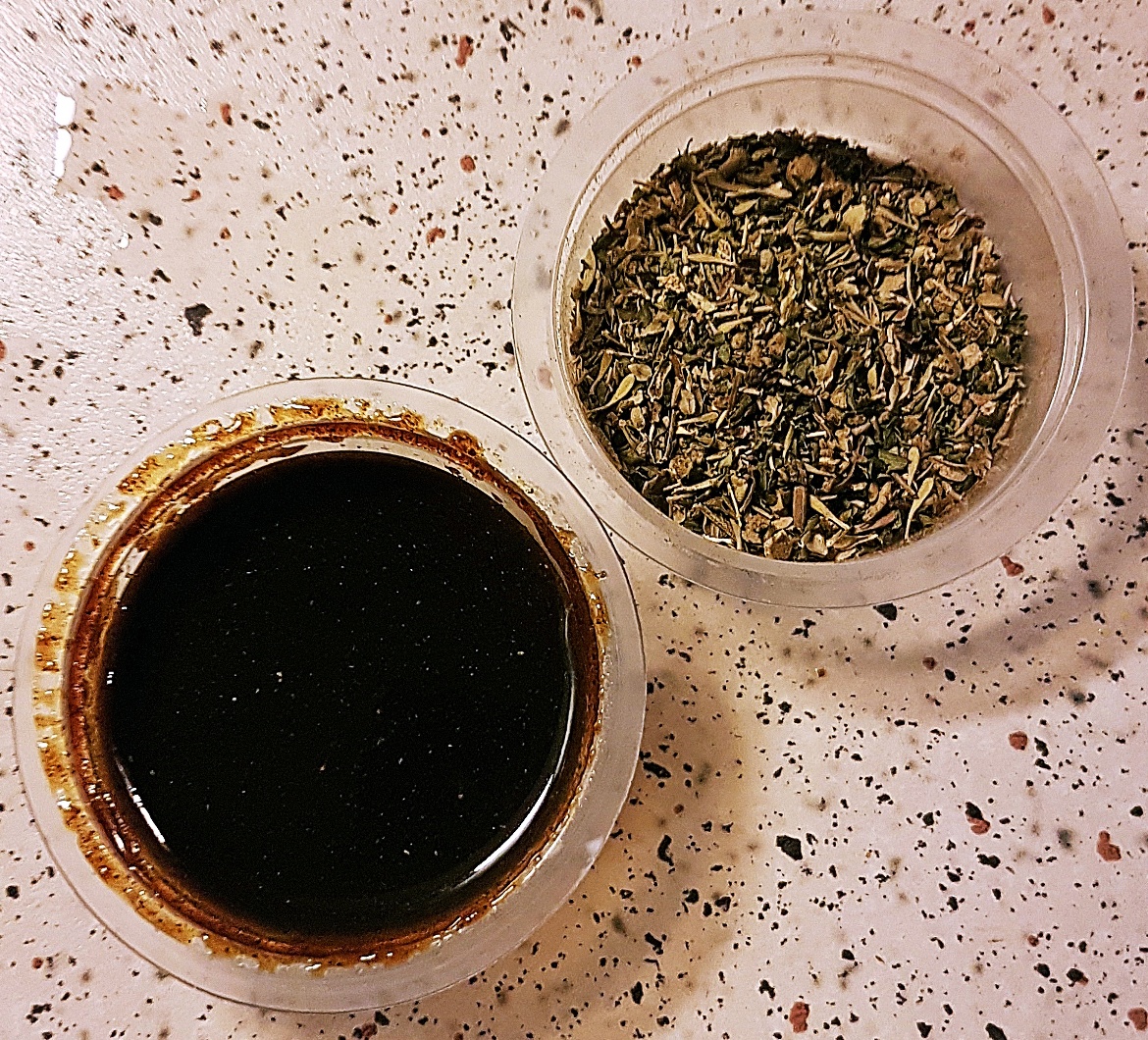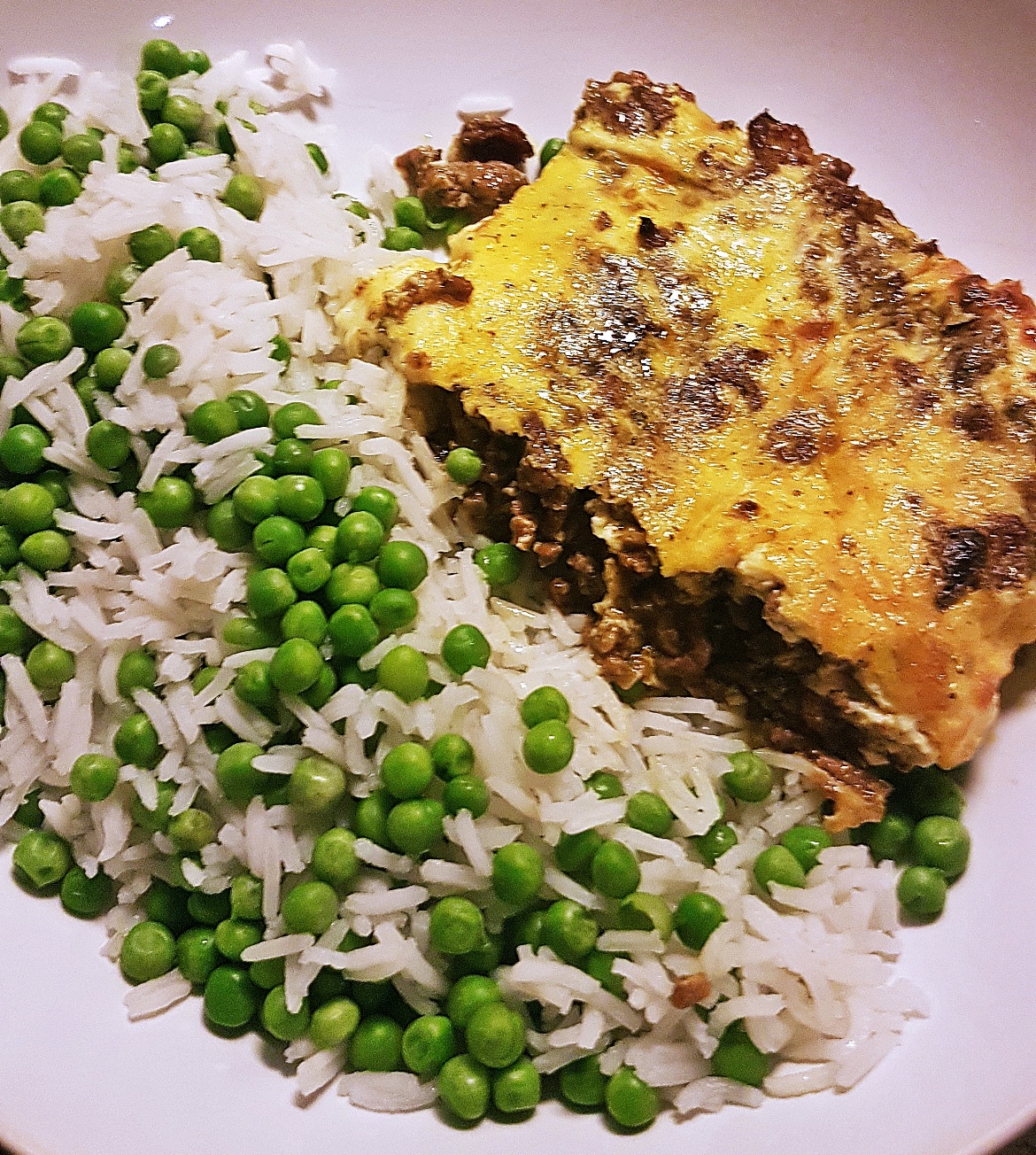 One day I woke up feeling totally awful, and wound up cheering myself up by making a huge stack of American pancakes with bacon and golden syrup (we were out of maple). Is there a better way to improve your mood?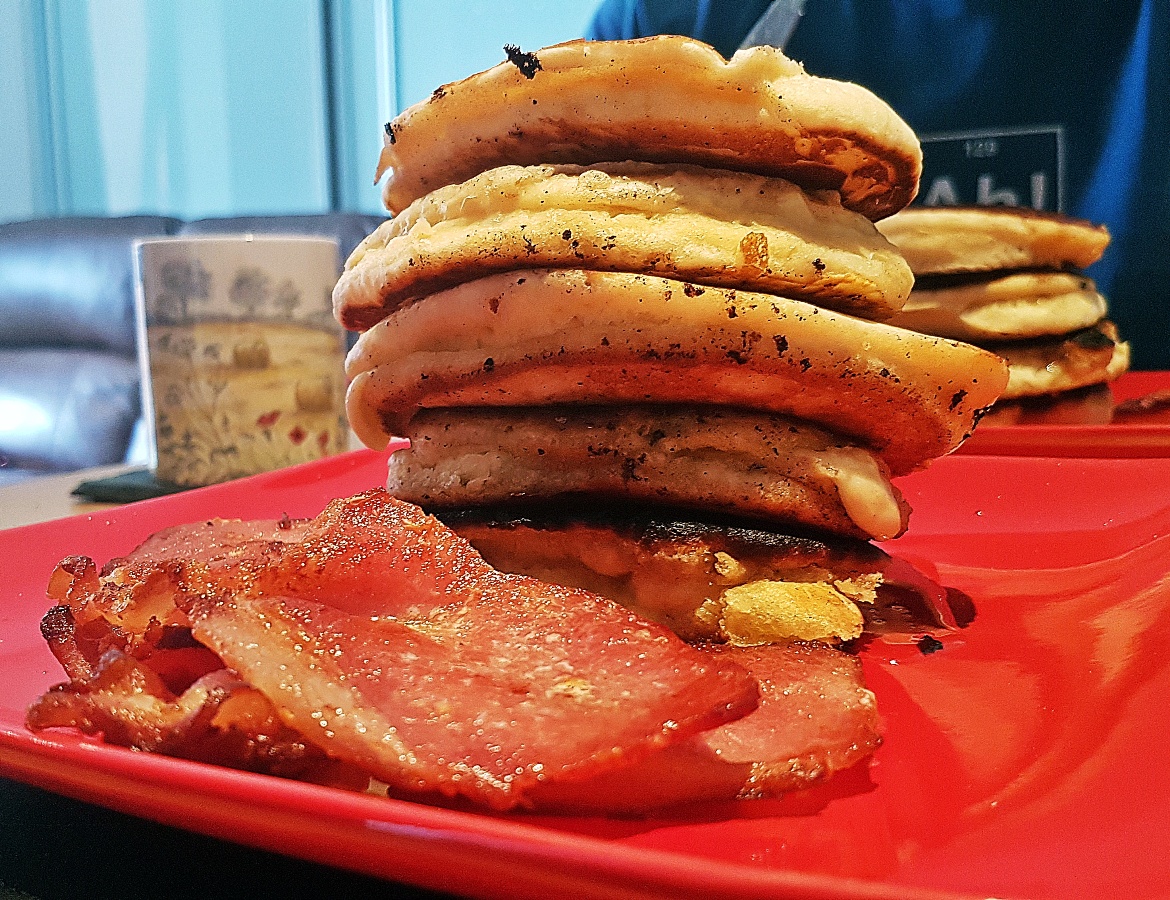 Impromptu cooking struck again when, while my mum was visiting, I randomly decided to poach some peaches for dessert. I added a little bit of peach schnapps to the poaching wine, which I always think brings out that extra peachy flavour.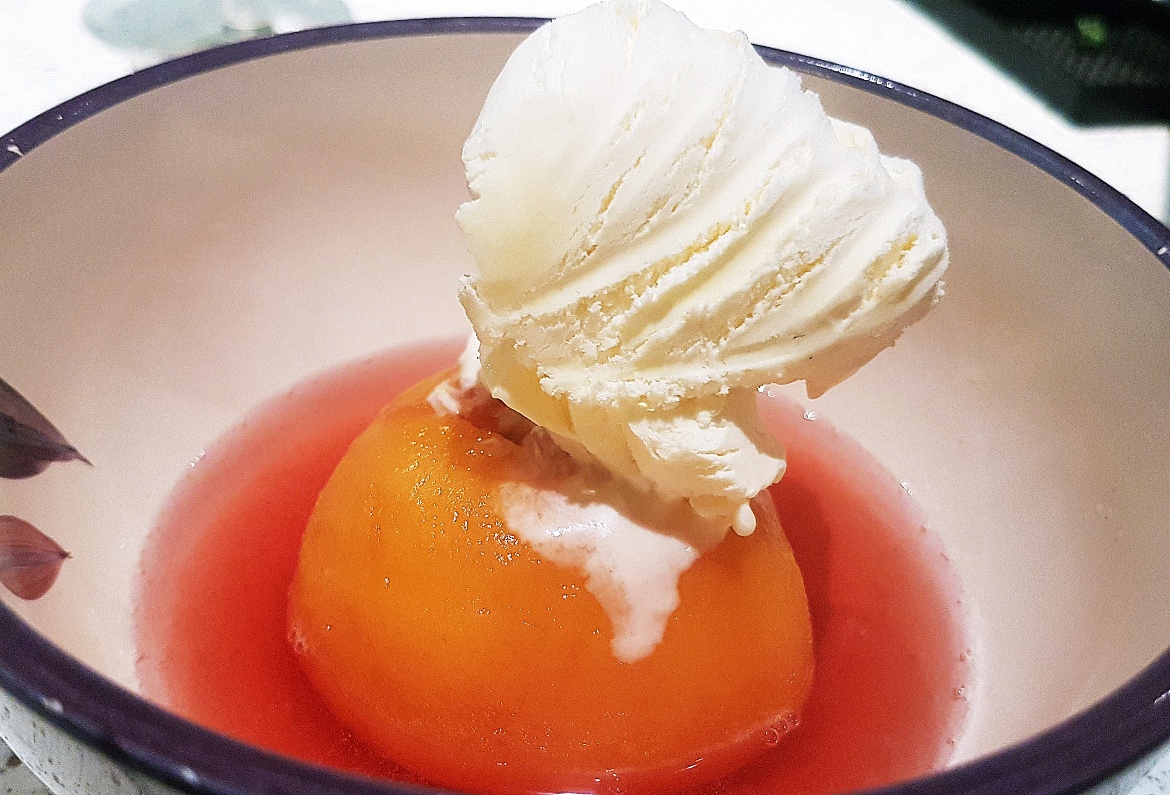 What BeckyBecky Gamed
In the midst of the megagame down season, I got into my gaming groove, with video games and  board games.
Video Games
Early in the month Tim and I had a discussion about whether or not I'm a support character (I'M NOT!). He proceeded to guess my entire Dragon Age Origins team of choice (Morrigan, Sten and Alastair, with me playing a human rogue noble). Natch, this meant I had to replay it. The switch over from PC to Xbox meant a bit of a learning curve. But my elf mage Melisandre is going strong and being discriminated against by EVERYONE.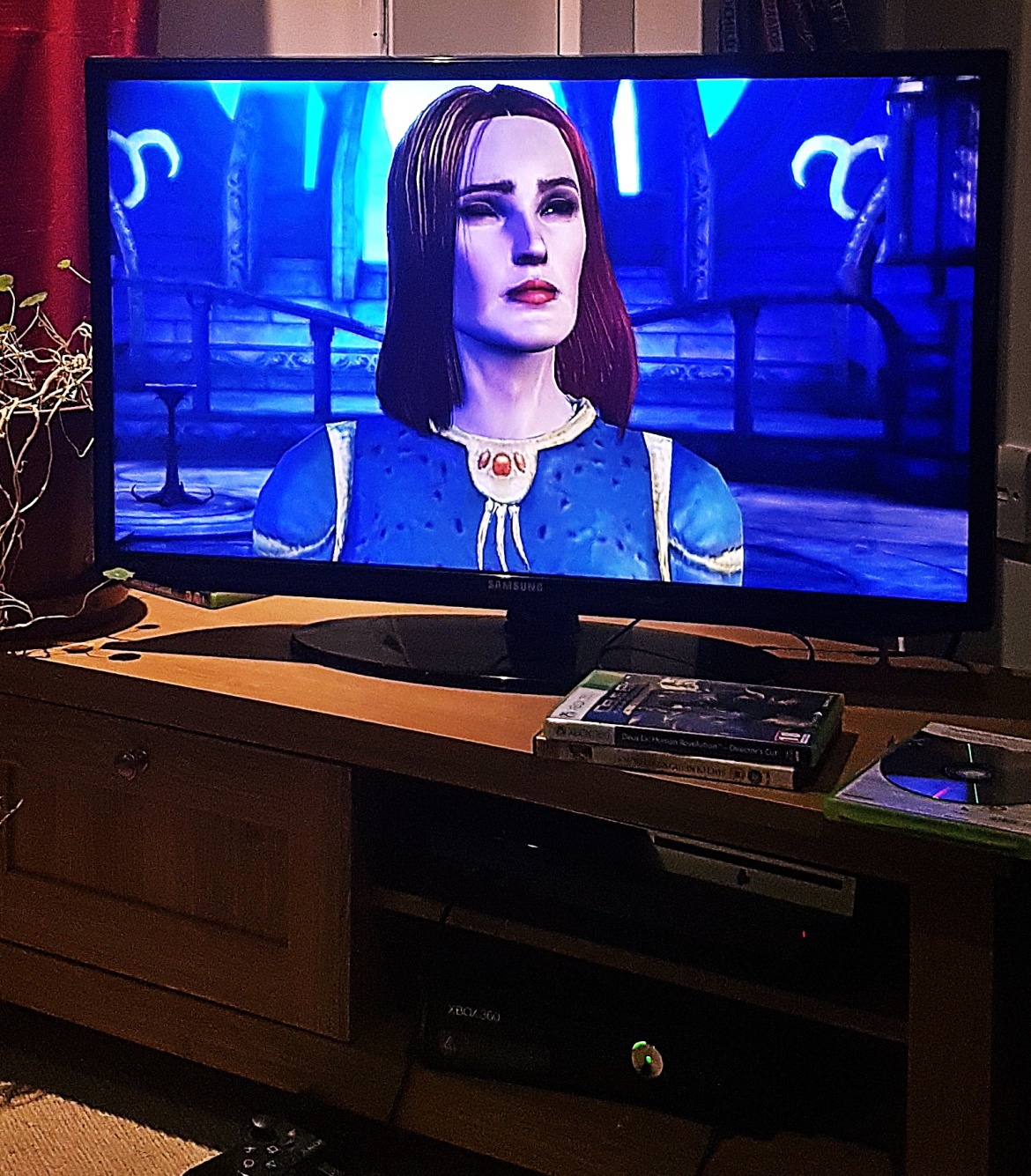 Tim and I also started playing a cooperative computer game called Clandestine. One person plays as a hacker, the other as a stealthy spy. It's an interesting game, but it seems weird that it's designed as a coop game as it's very heavily skewed towards the spy player having a lot more in-game actions and decisions. It just feels quite unfinished.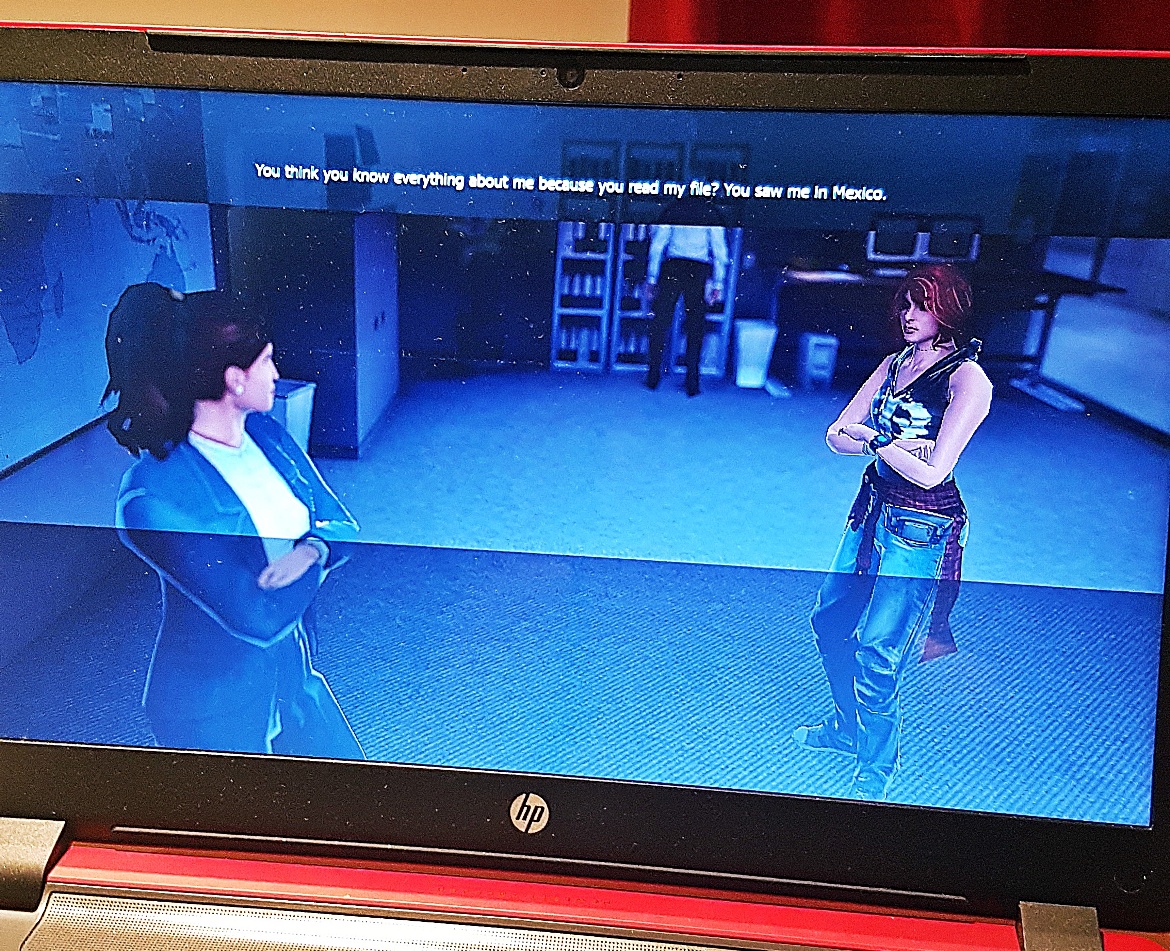 Board Games
My friend Symonds visiting meant that we played a fair few board games too. He's currently working on developing various different tabletop games, and he brought some with him to playtest. I can't go into too much detail, as they're hoping to get them published. But in short, his complex space board game was definitely engaging, though we'd need a few more play throughs to actually find an even vaguely optimal strategy. Meanwhile his casual card game was incredible, and I love it even though I've lost every game I've played so far.
He also lent Tim and I his copy of Ascension, a deck-building game. I think I prefer the setting of Dominion, though we're enjoying having a decent two player board game to try out. He's beat me every time so far… *pouts*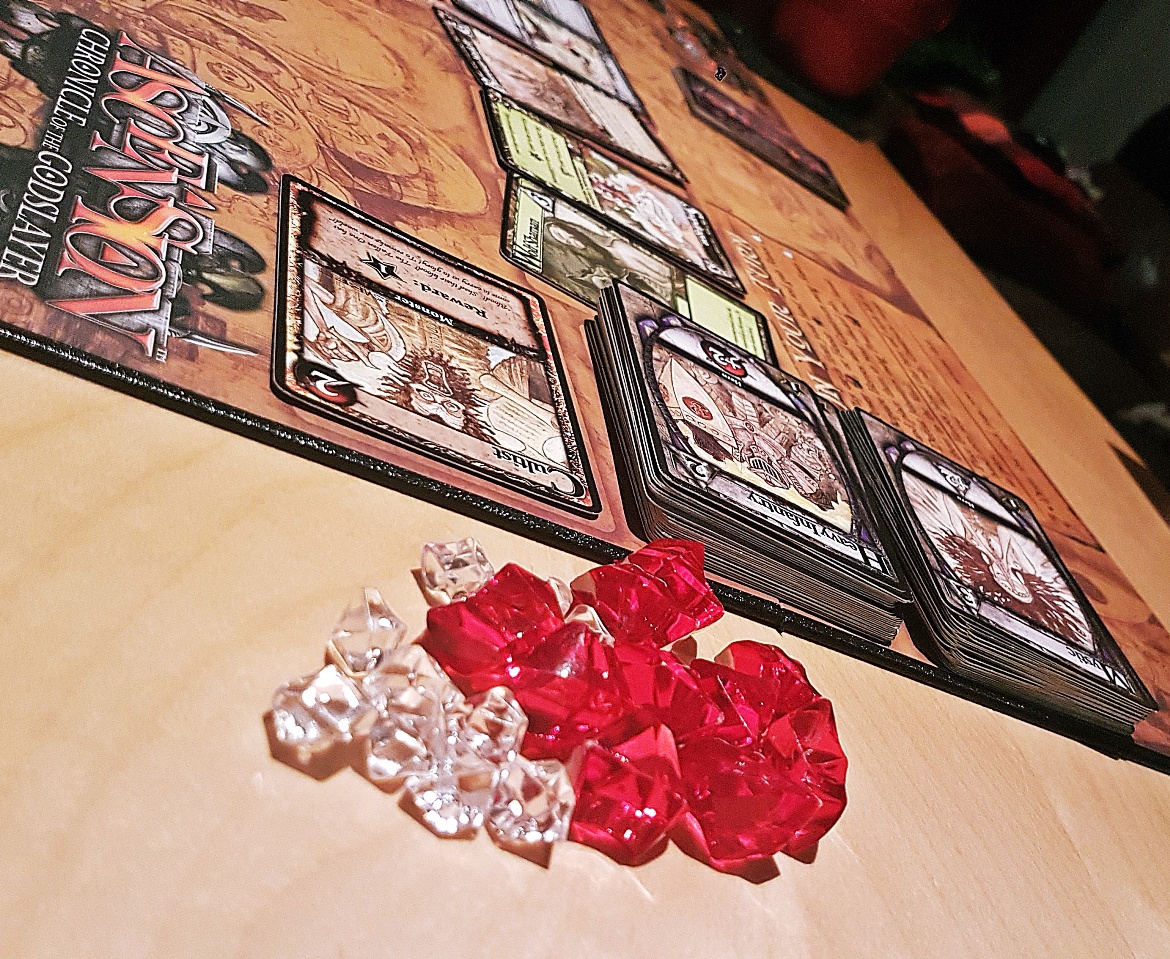 Megagames
Even though it's the quiet season for megagaming… there was indeed a megagame! The Pirate Republic was just fantastic fun. I had a great time as the eventual owner of a floating tavern-brothel-restaurant thing. I also very much enjoyed making legit daiquiris for my fellow players (and totally not bribing Control with them, ofc).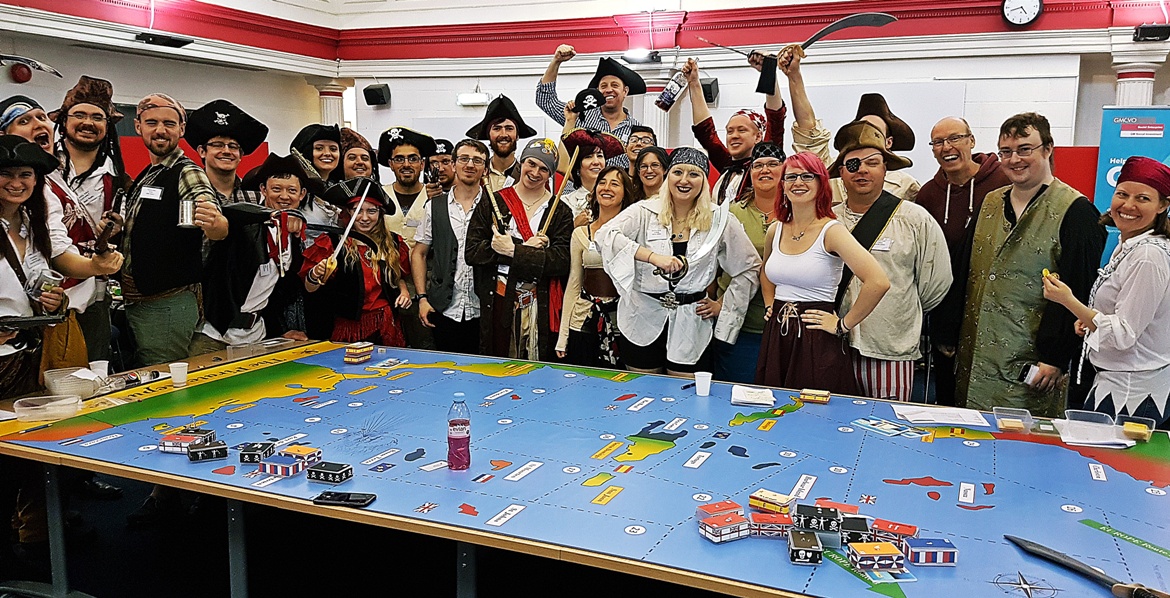 And finally, I've been writing my pitches for the Pennine Megagames 2018 calendar. I was originally just submitting the one pitch (a prequel to Everybody Dies), but I think I'm actually going to be submitting three different games… whether I want to run all three of them is a totally different matter!
What BeckyBecky Watched
ZOMG GAME OF THRONES THOUGH.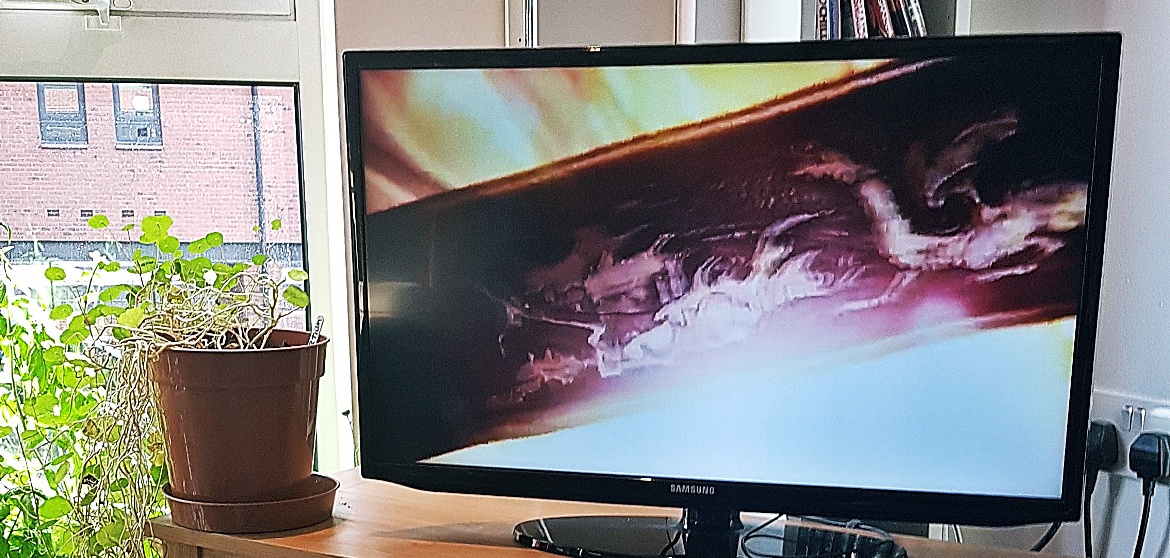 Honestly, this hasn't been my favourite season. It's felt rushed, fan-service-y, and a little unrealistic (and that's saying something for a world with dragons and zombies in). Even the moments I've been waiting for all season (a certain person's death in the finale, for example) were unsatisfying and fell a little flat for me. I'm mostly hanging on because I'm invested in the characters (and who knows when we'll get another book).
And seriously. Aegon?
I watched the first episode of brand new Channel-Four-style Great British Bake Off. It hasn't changed as much as I feared it would, and I'm definitely going to be giving next week's episode a watch (although I think Noel Fielding's sense of humour is even weirder than Mel and Sue's).
I've gone all historical with movies this month. Right at the start was Dunkirk, which I really really enjoyed despite not expecting to… And right at the end was Atomic Blonde, which I really didn't enjoy despite expecting to.
Finally I made Tim watch Ghost! I think he teared up a little bit (dawwwh).
What BeckyBecky Blogged
The most popular blog this month was my thought piece on Megagames Vs LARPs, inspired by my discussion with Game of Alchemy designer Ed Procktor. Defining a megagame is always pretty tricky. I'm not quite confident enough to properly wade into that conversation just yet!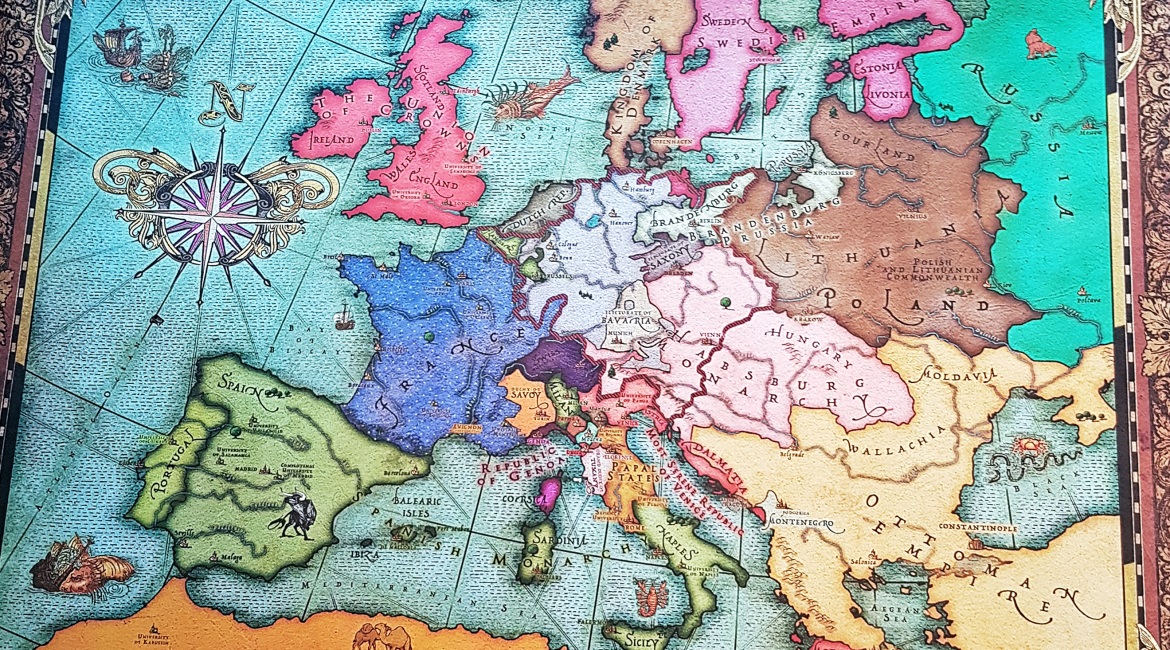 What BeckyBecky Insta-ed
Food continues to be a high performer on my Instagram…
I'm pretty pleased with how my Instagram is going this month, though I find it amusing that I massively struggle to post anything on Instagram on a megagame weekend!
Things BeckyBecky Video-ed
I'm continuing to film Facebook Live videos at megagames, and I think this one with the line "I have opened my own pirate ship. Pirate rum ship. Rum pirate ship" is my favourite…
All aboard the Good Ship Rum

Posted by BeckyBecky Blogs on Saturday, 19 August 2017
Blogs BeckyBecky Loved
This month I've really enjoyed Kate's blog A Life of Moxie, especially this post that rounds up a lot of the best brunches in Leeds. I've tried a few of them, and will definitely be hitting the others as soon as I have the chance!
At the start of August I was absolutely hooked on Sophie Cliffe's Wedding Week series. I am a self-confessed wedding lover (and have been since I was sixteen), and I can't help but get a little soppy-eyed at a beautiful nuptial scene.
I've also been enjoying reading Joseph Burrow's blog. His recent post on perfect binge-watches on Netflix has given my a lot of ideas for the next time I need a new show to get into.
Next Month for BeckyBecky
Well it's already several days into September! It's been manic so far, with two megagame under my belt already and another lined up for later in the month!
I have a lovely staycation planned, starting later this week, when we're house-sitting for Tim's parents out in Ilkley. Expect lots of photos of beautiful Yorkshire hills, and food I'll have made in their gorgeous kitchen. I'm very much looking forward to the break – based on the month so far, I'm in dire need of it!