I think I might have found the most awesome cocktail bar in Leeds.
Okay, it's not exactly a secret. It's called The Alchemist and there are branches in London, Manchester, Birmingham and Liverpool. And there are two in Leeds.
The one we visited lies on the second floor of the Trinity Centre. Its entrance way feels like a cross between entering a bank vault and an exclusive Vegas nightspot. The dark metal doors inside a bright orange triangle-in-circle motif made it feel really exciting just to be walking through the door.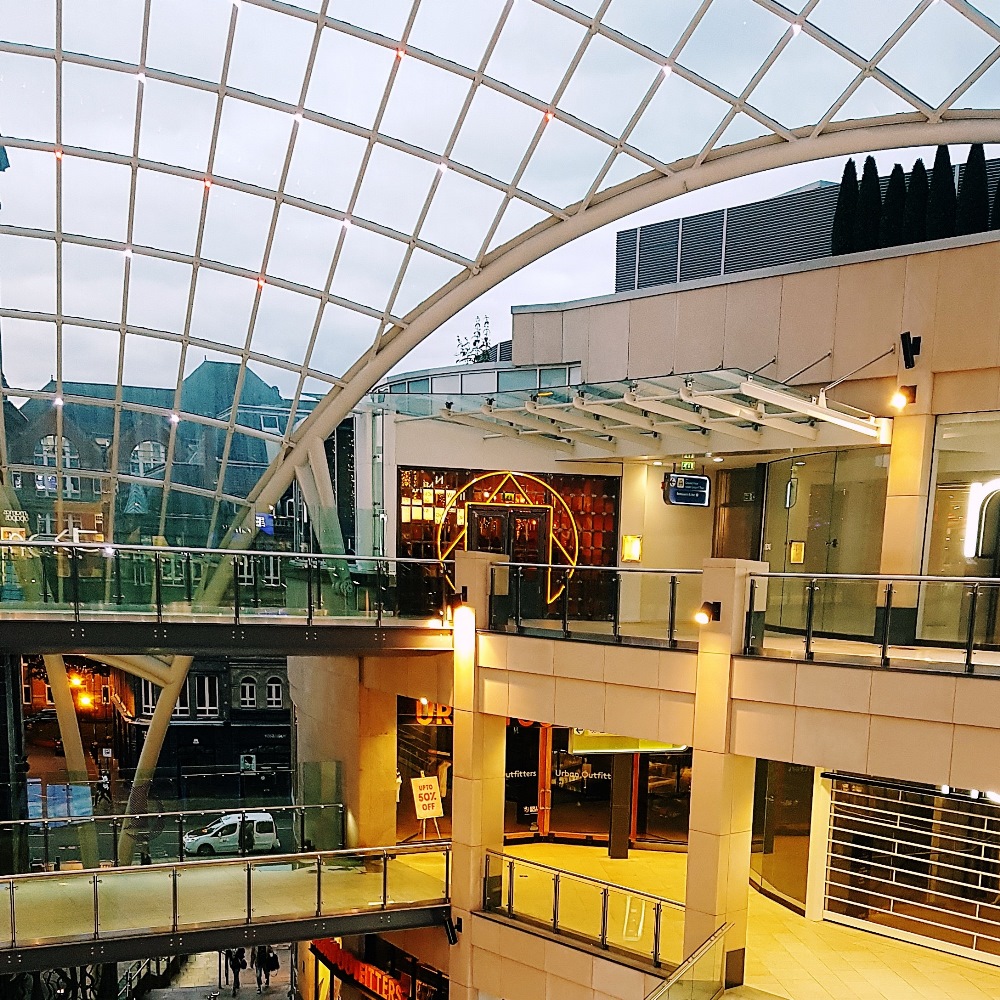 Walking Into Alchemist Leeds
The theme of the alchemy laboratory carries right through the venue. Bronze pots, bunsen burners, test-tubes of brightly coloured liquids, dry ice… it could be tacky if it weren't done with so much elegance.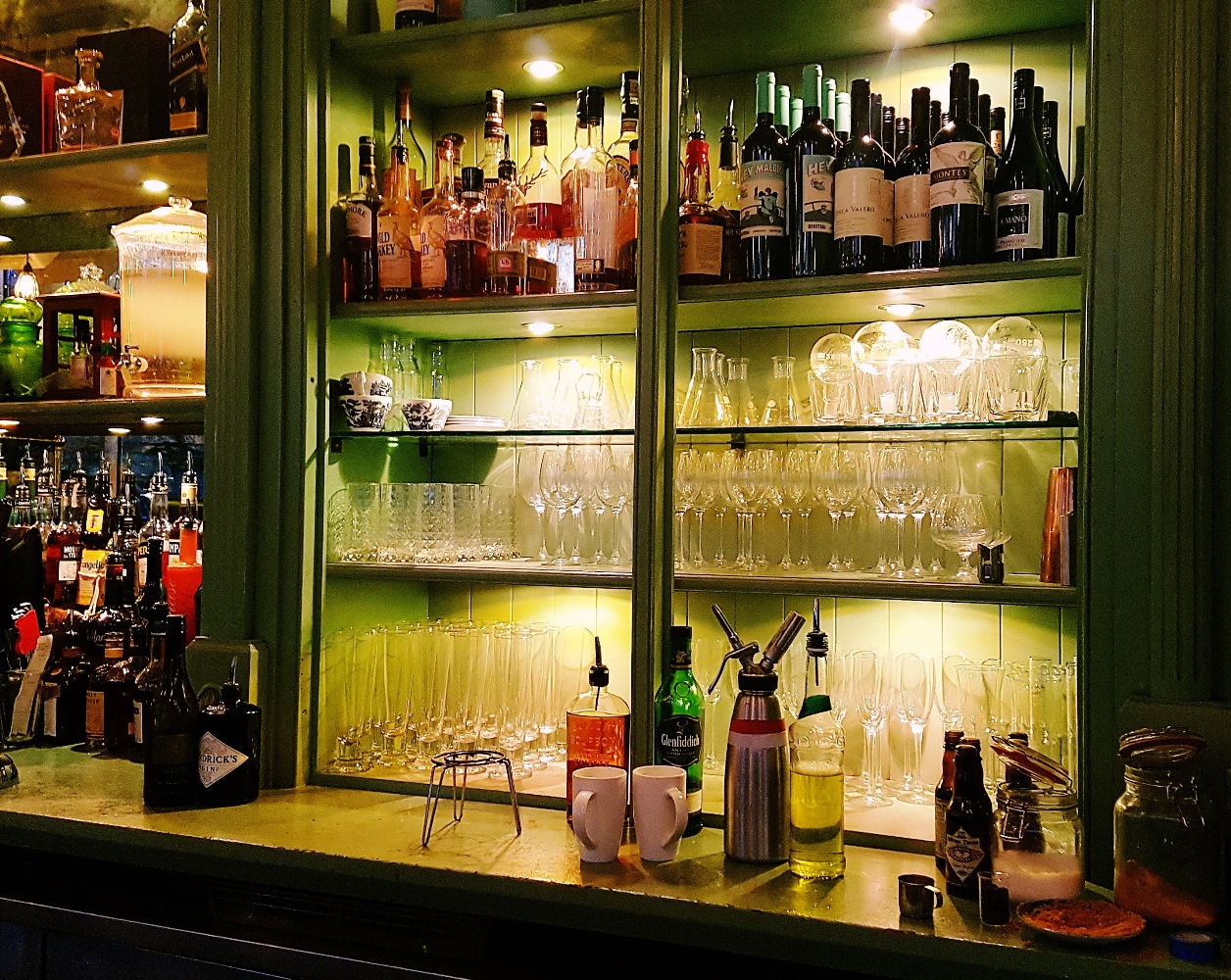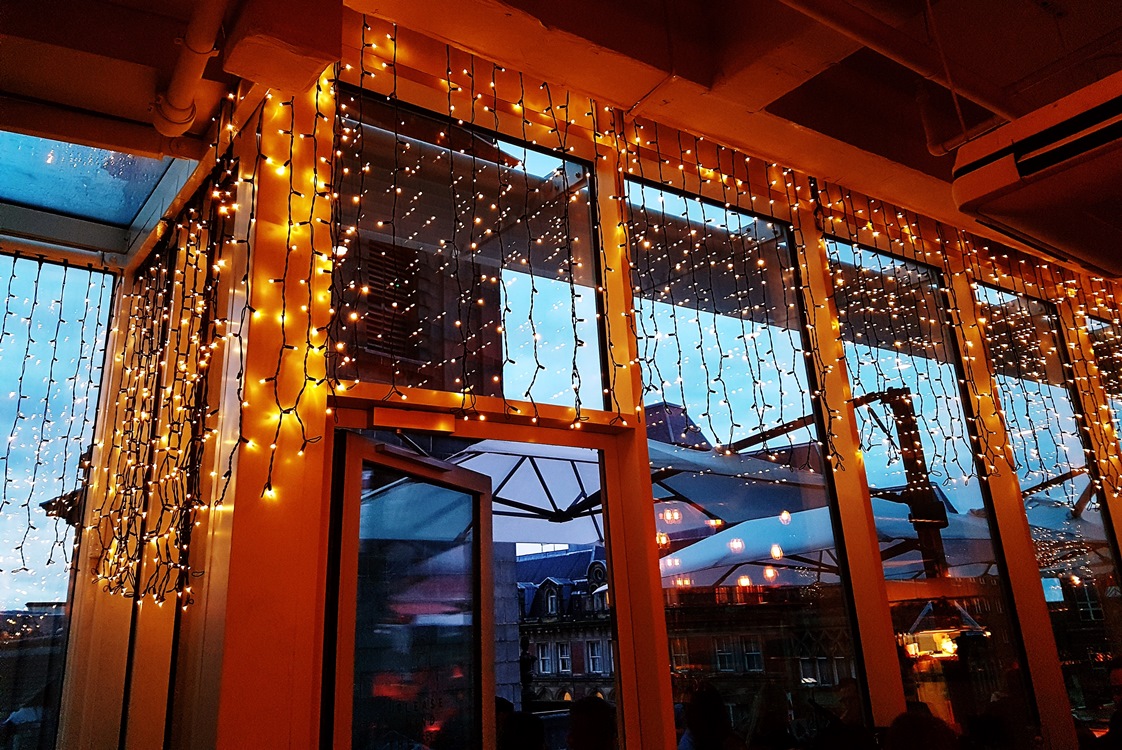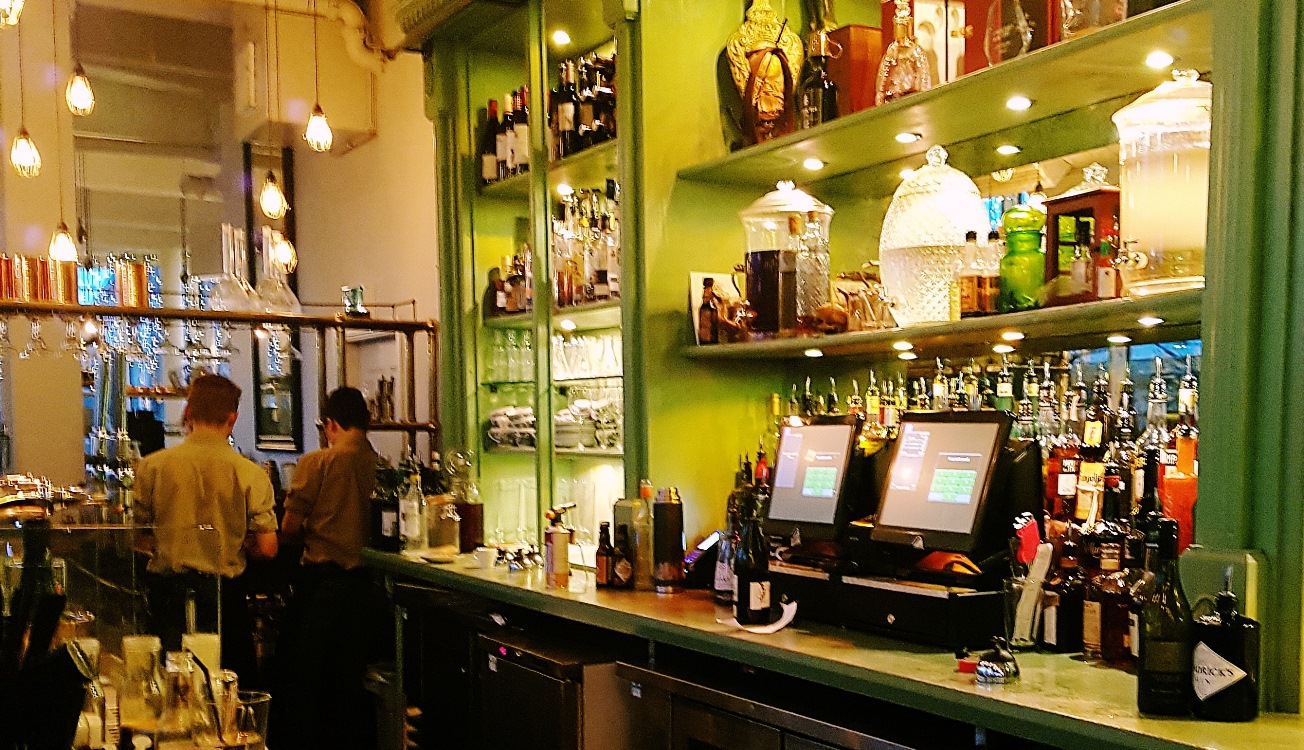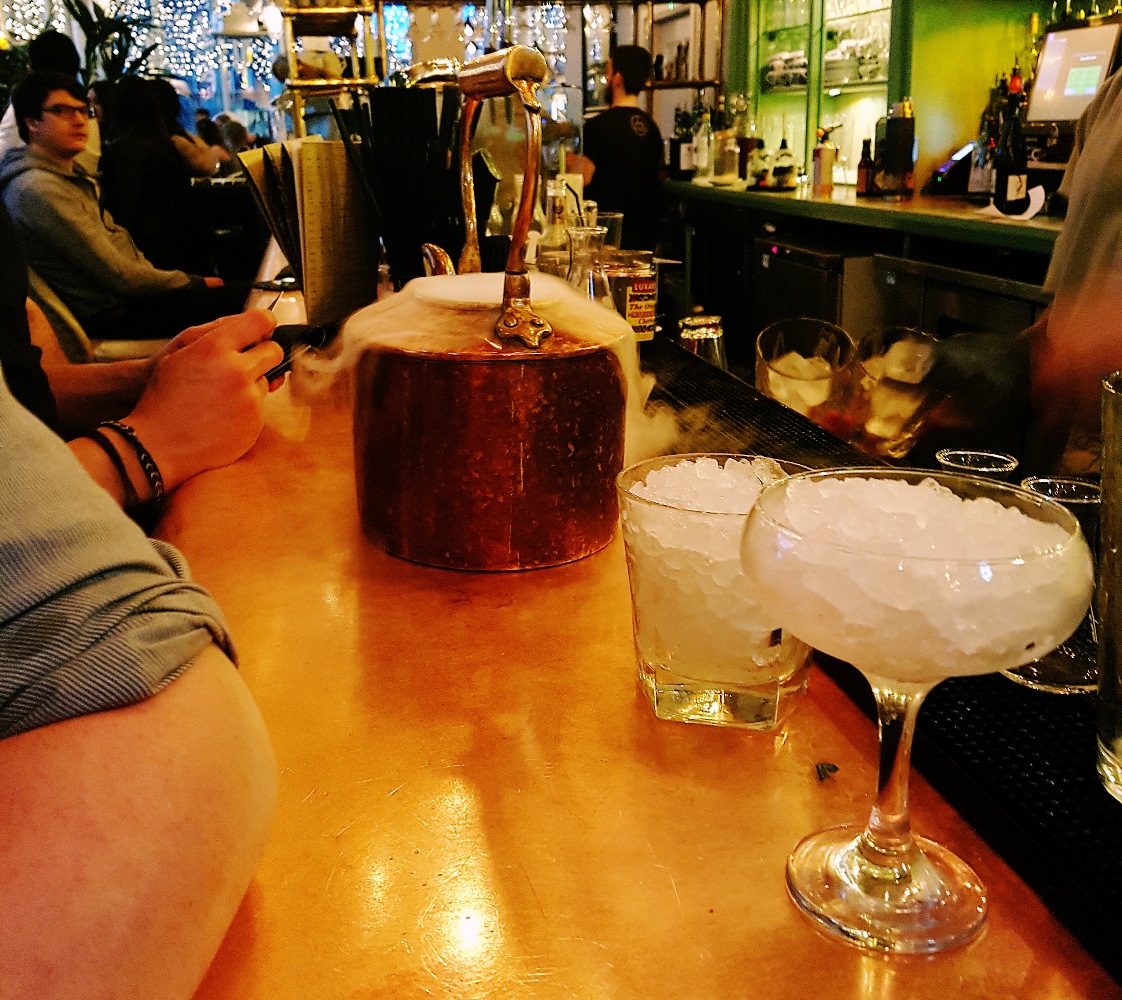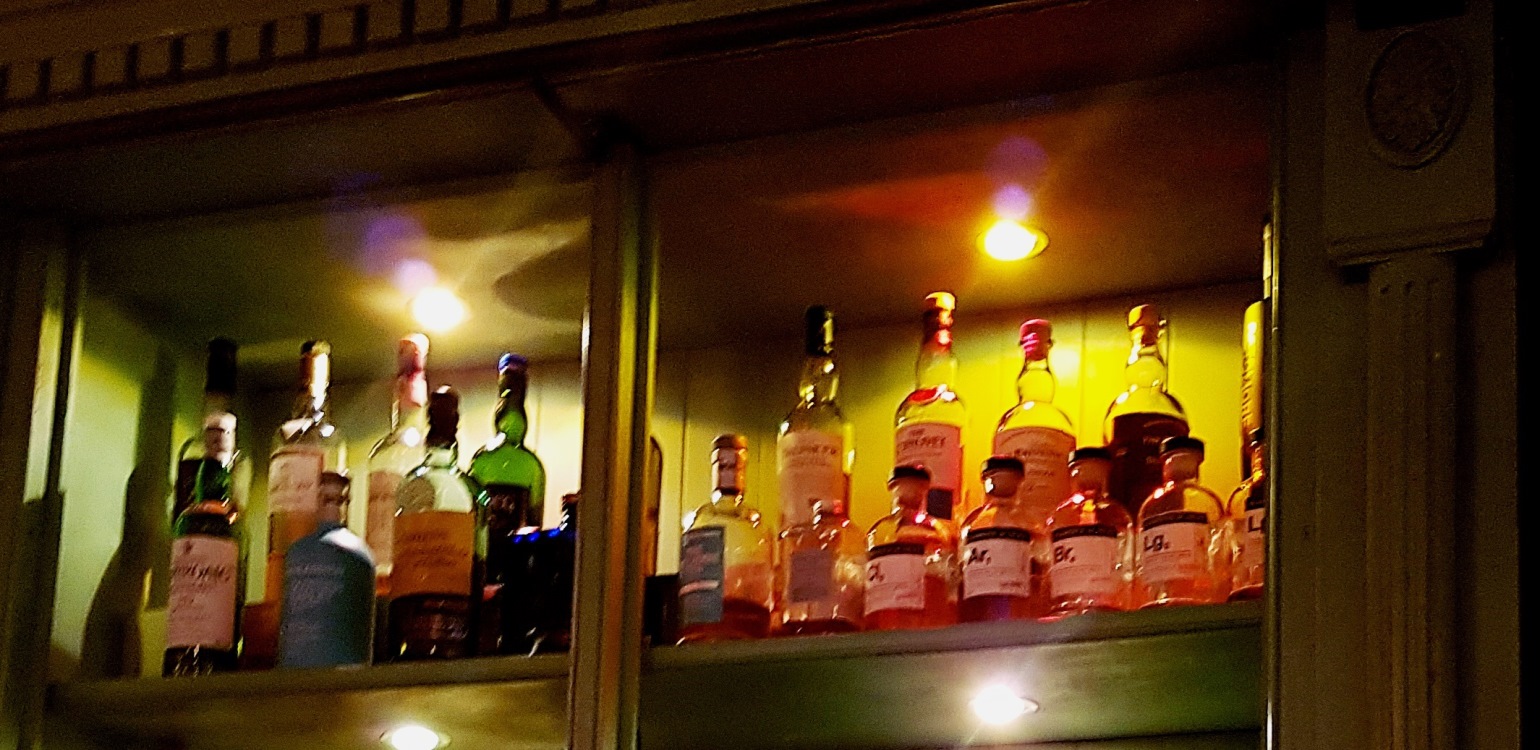 Even though it was a Monday night, the place was hopping. It reminded me a little of the Moulin Rouge quote, "where the rich and powerful came to play with the young and beautiful creatures of the underworld". It's definitely not a trainers-and-jeans sort of place.
Quite A Menu
We turned our attention to the drinks options. And. Yes. This. This is when it happened. This is when I realised that I had to come back here again and again and again.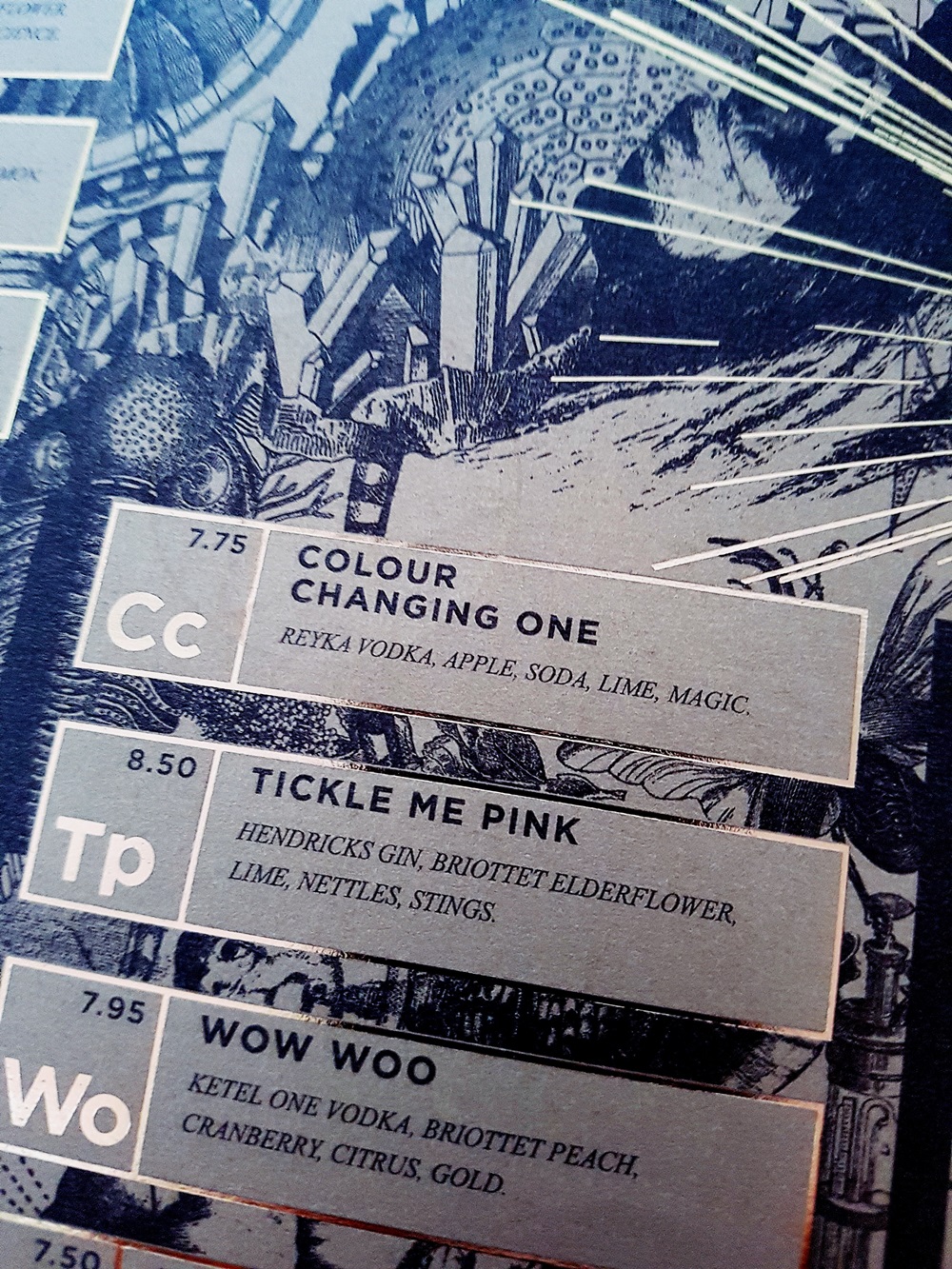 Molecular mixology has got to be one of the coolest drinks trends in the world. In a bar called The Alchemist, what else could you expect. The mystique started right at the menu, with ingredients such as "Science", "Stings" and "Gold" actually listed. Often these sorts of menus can be a bit irritating  – as a cocktail connoisseur, but a fussy one, I like to know exactly what will be in my drinks, right down to whether it's coconut rum or normal rum and coconut cream in my Piña Colada.
But I was swept up in the wonder of the moment, and decided on a drink with the ingredient "Magic" in honour of it. The Colour Changing One also contained Reyka Vodka, Apple, Soda and Lime.
Serve It Up
TC offered to go get the drinks, but like hell was I not watching how they made them.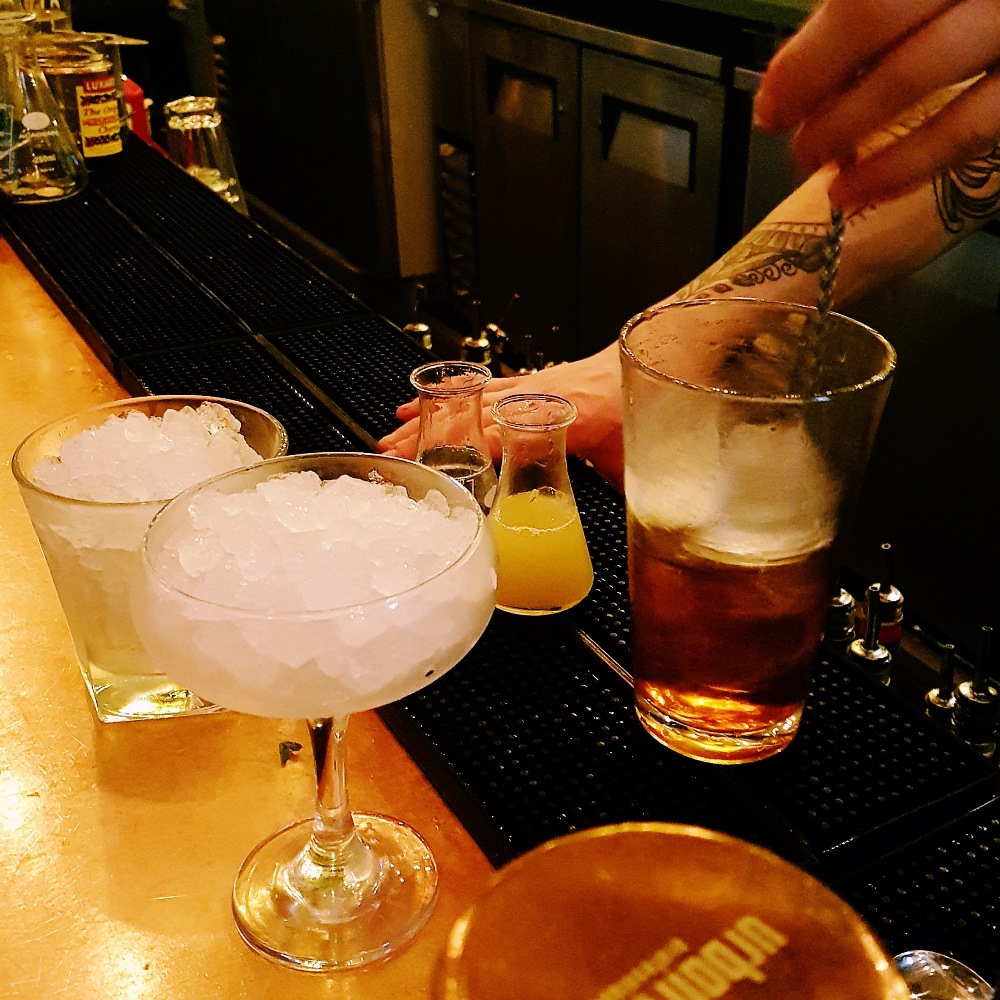 My drink was mixed into two different flasks. One fluid was yellow, the other blue.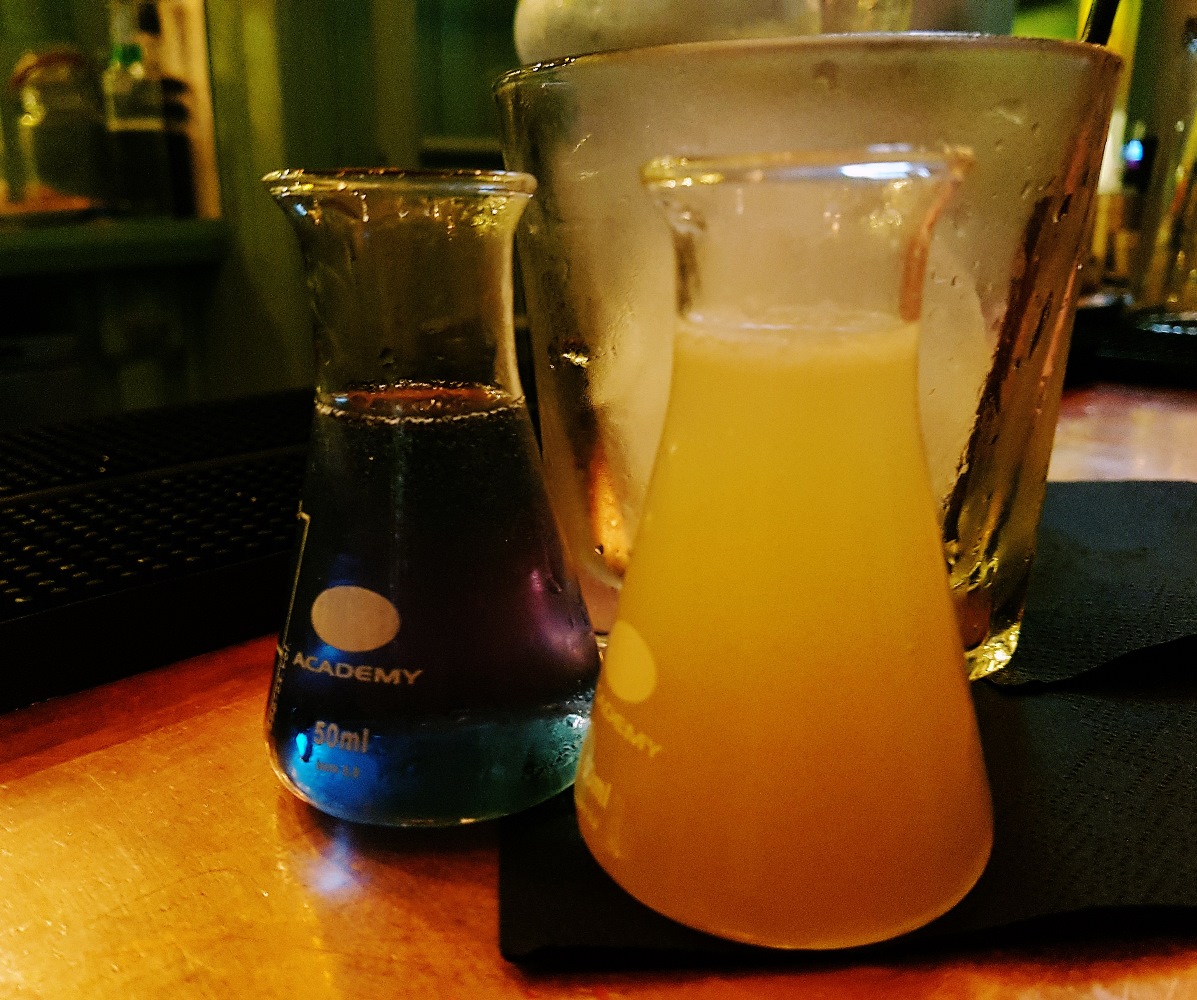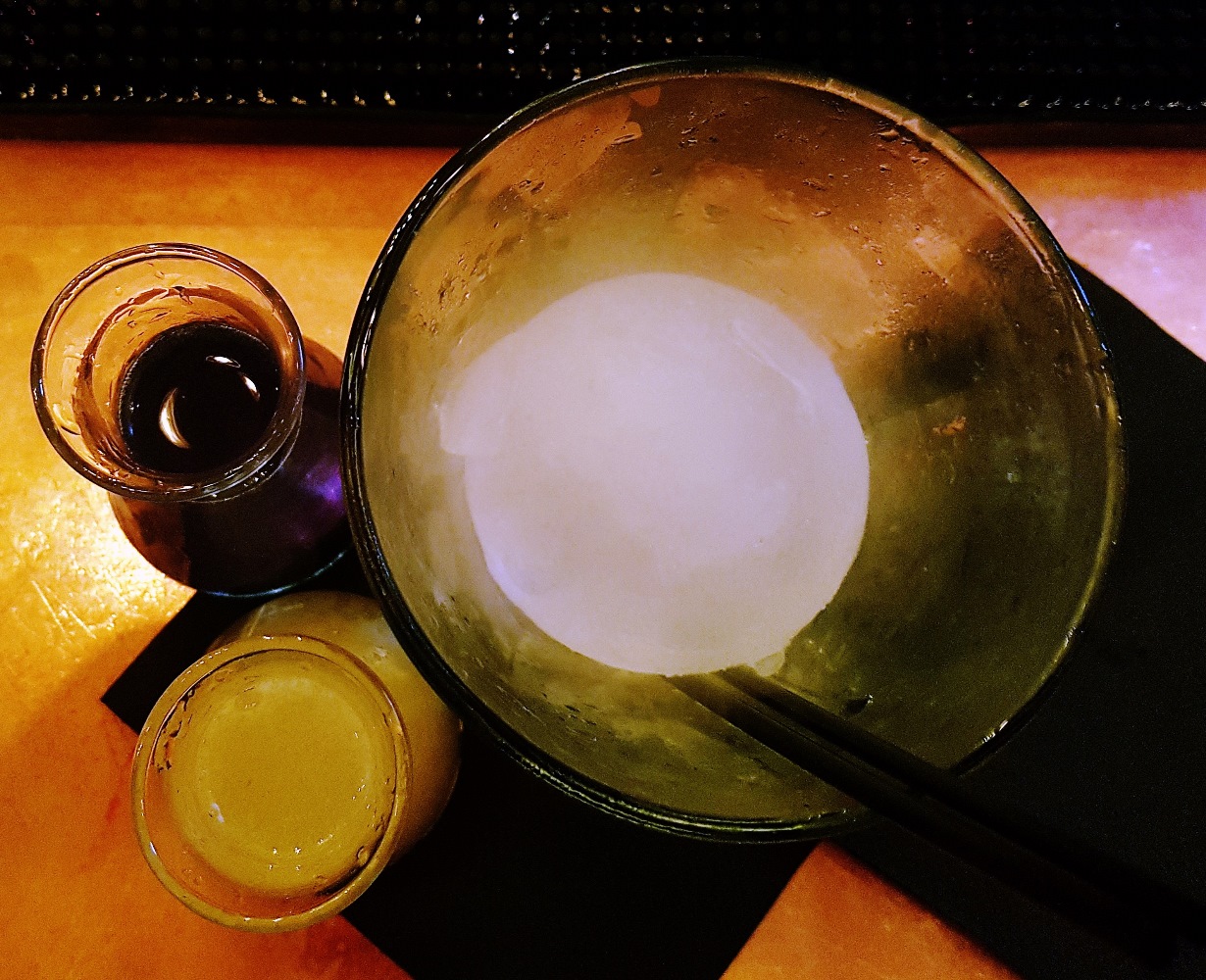 I was given a glass with a perfectly spherical ice cube in, and told to "add the blue first".
When I'd poured both in the glass, I was left with a fruity drink that was… wait for it… PINK!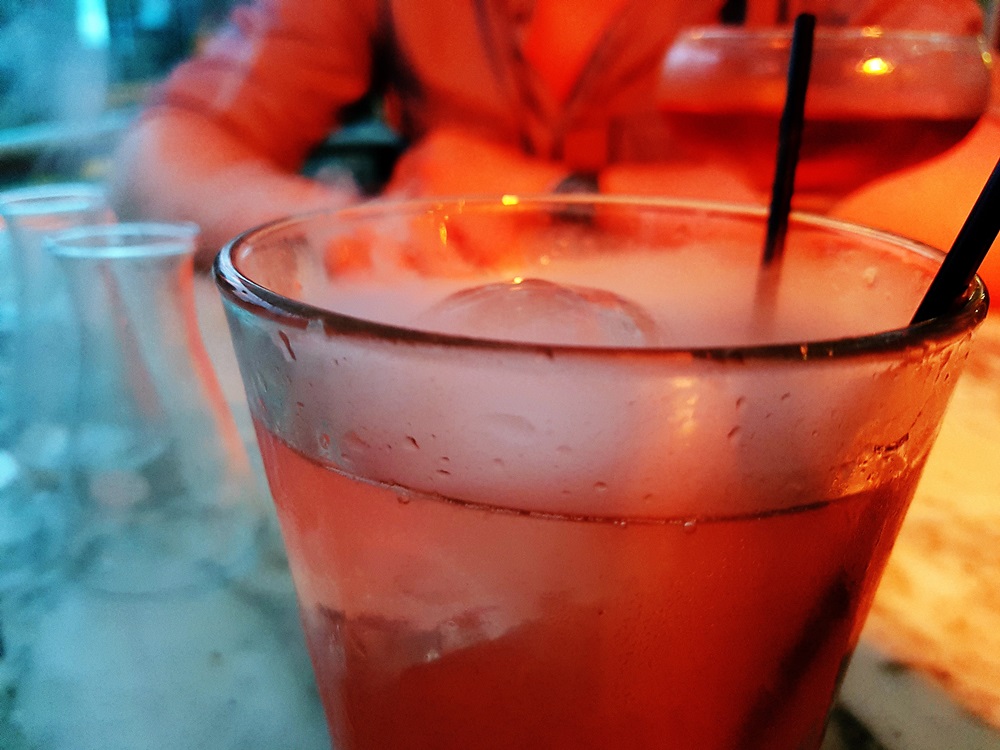 A small amount of dry ice in the bottom of the glass gave it a fascinating smokey effect, and I had tons of fun spinning the ice sphere around (can I get a spherical ice cube tray please?).
TC's drink was pure luxury in drink form: the Chocolate Orange Sazerac. With conventional ingredients Woodford Reserve, Martell VS Brandy and Cointreau, with added "Serious", it was strong, rich and decadent.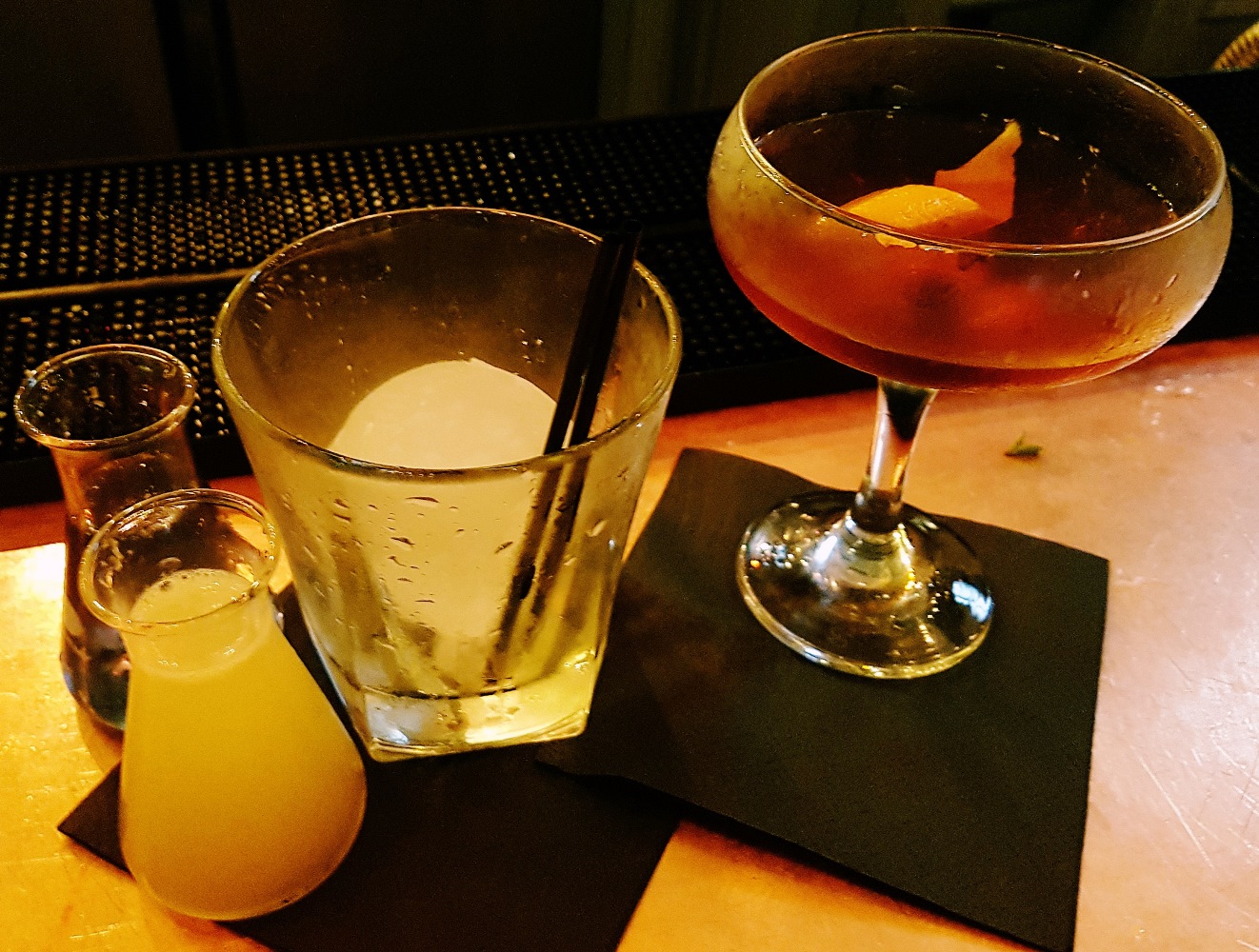 View From The Top
TC suggested we head out onto the terrace. It was a rainy night, but the balcony wrapped close to the building, with umbrellas and heaters, it was the perfect place to admire the view across to the Holy Trinity Church and down Boar Lane. Not exactly panoramic, but impressive.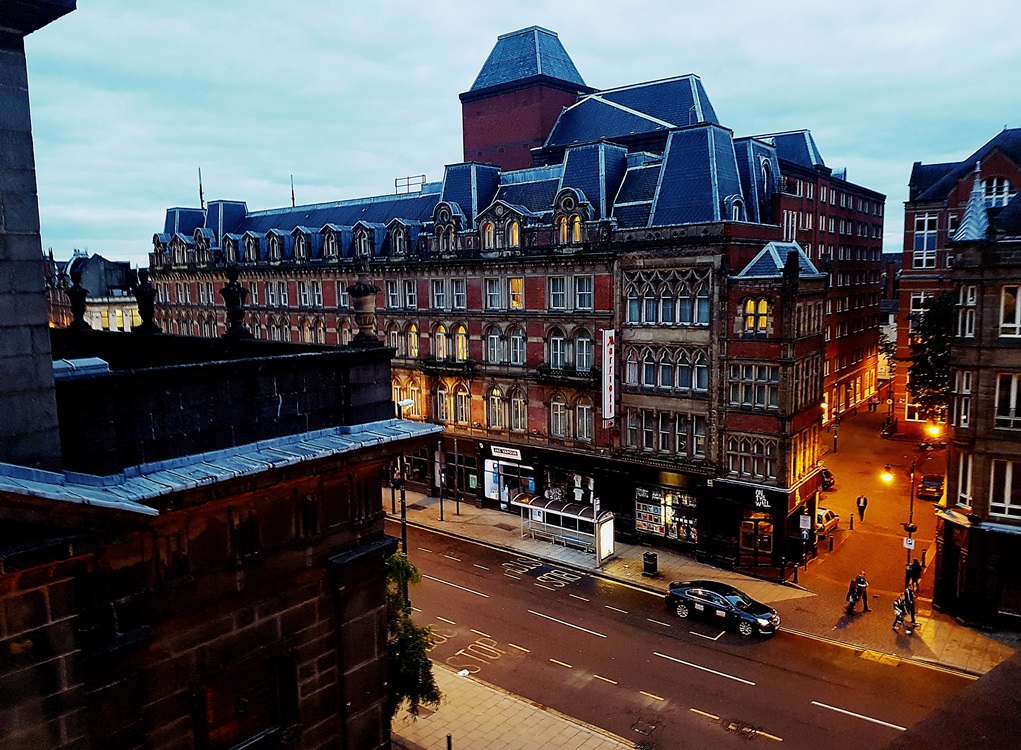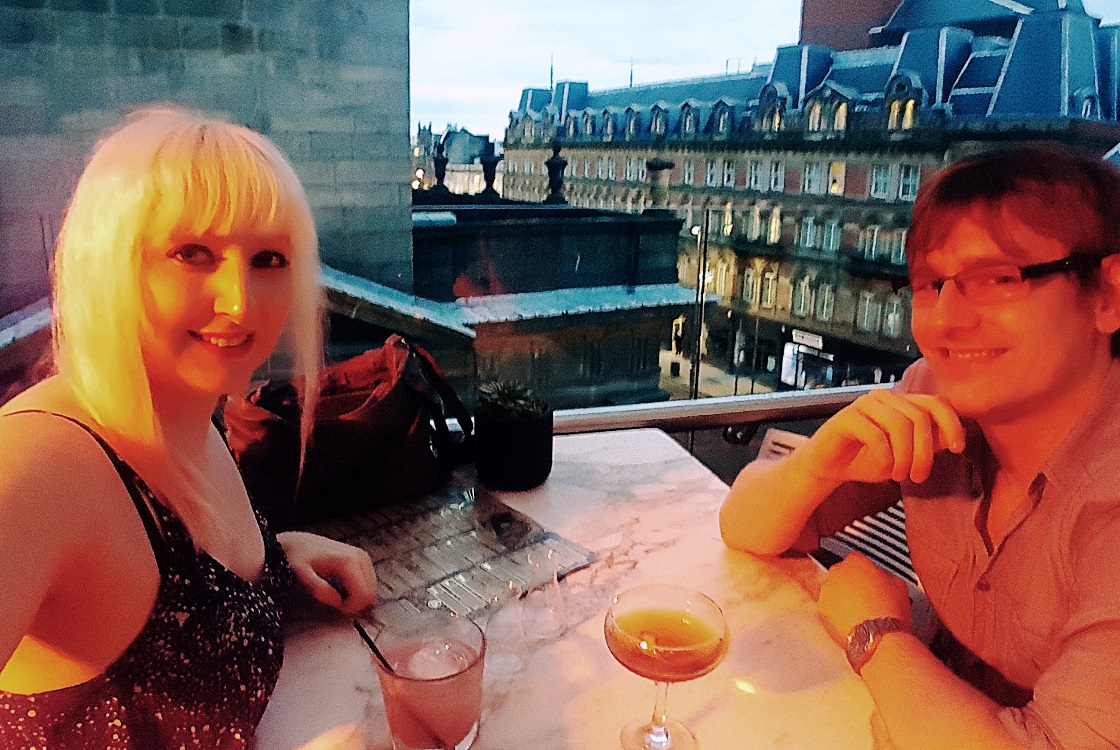 More Drinks, Natch
Our second round was, if possible, even more cinematic.
I went for the provocatively titled "Ballbreaker". It promised Tanqueray gin, Biottet Pink Grapefuit and Lemon, with a "Blackcurrant Ball to Break". I underestimated how literal it was! The relatively conventional looking cocktail was topped with a burstable bubble of blackcurrant, which dribbled down into the glass once popped and infused the drink with flavour.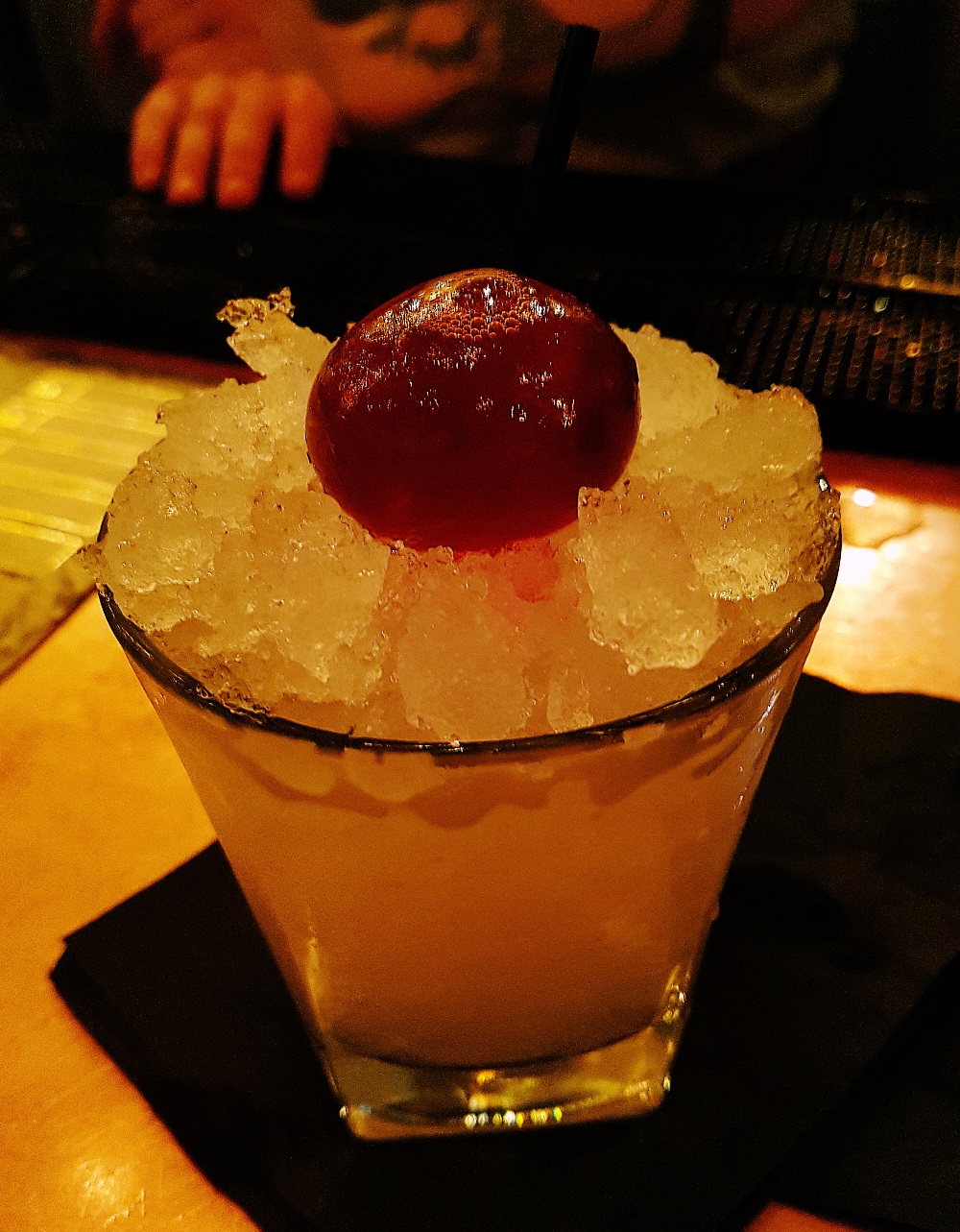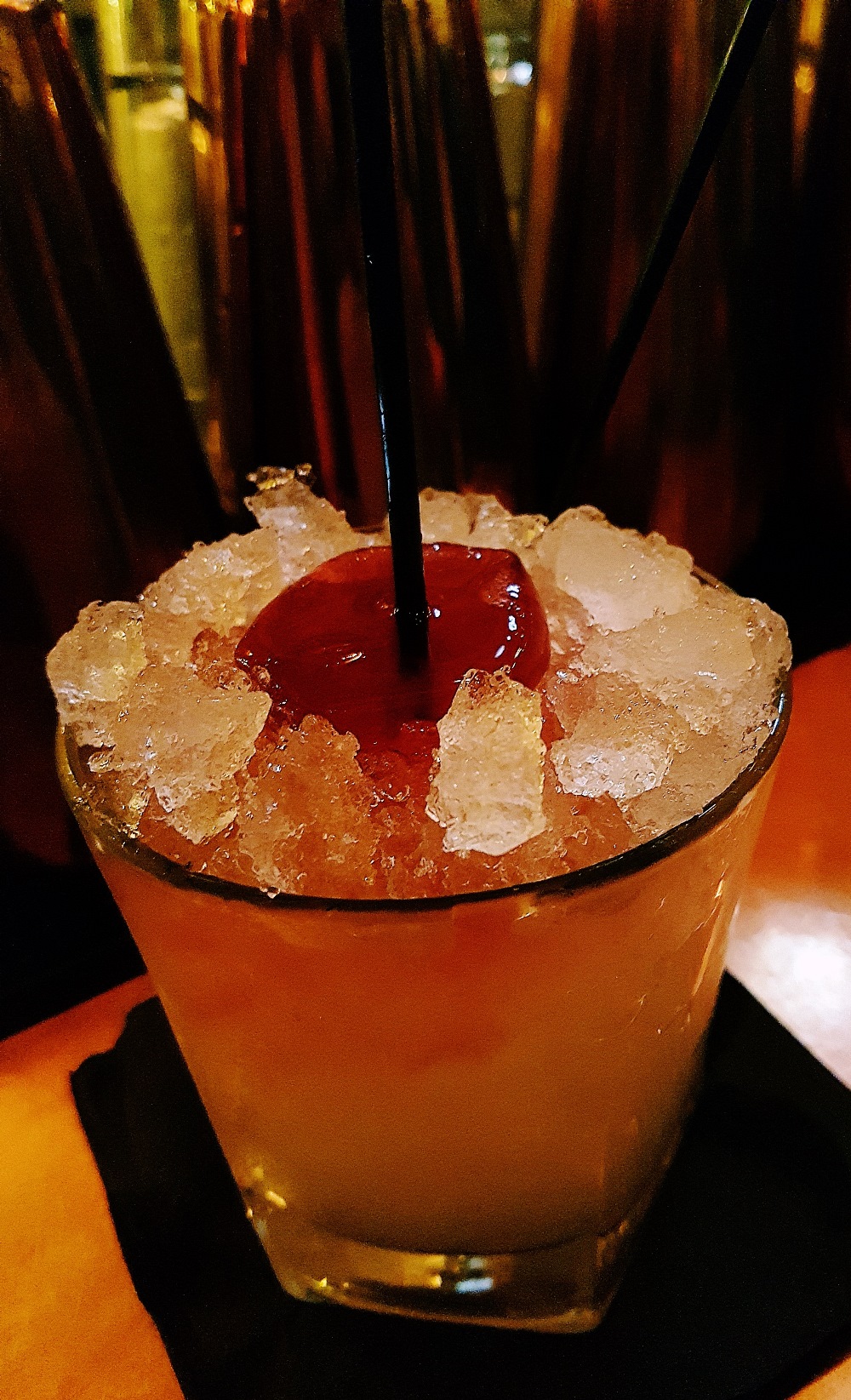 TC's second drink really set the night alight though – literally! His Caramelised Rum Punch, with Appleton Signature Rum, Grand Marnier, Watermelon, Lime, Pineapple and FIRE!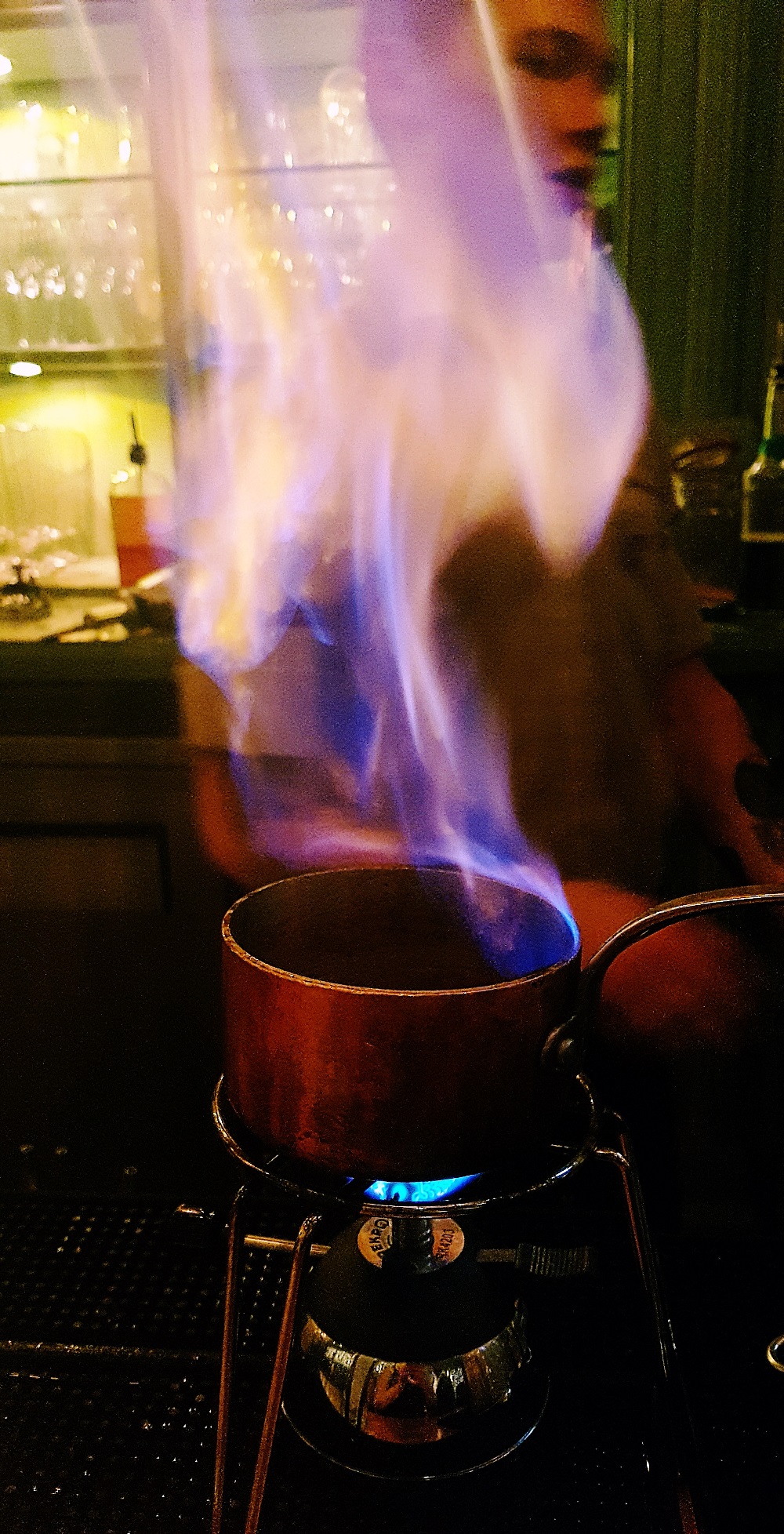 Such fire!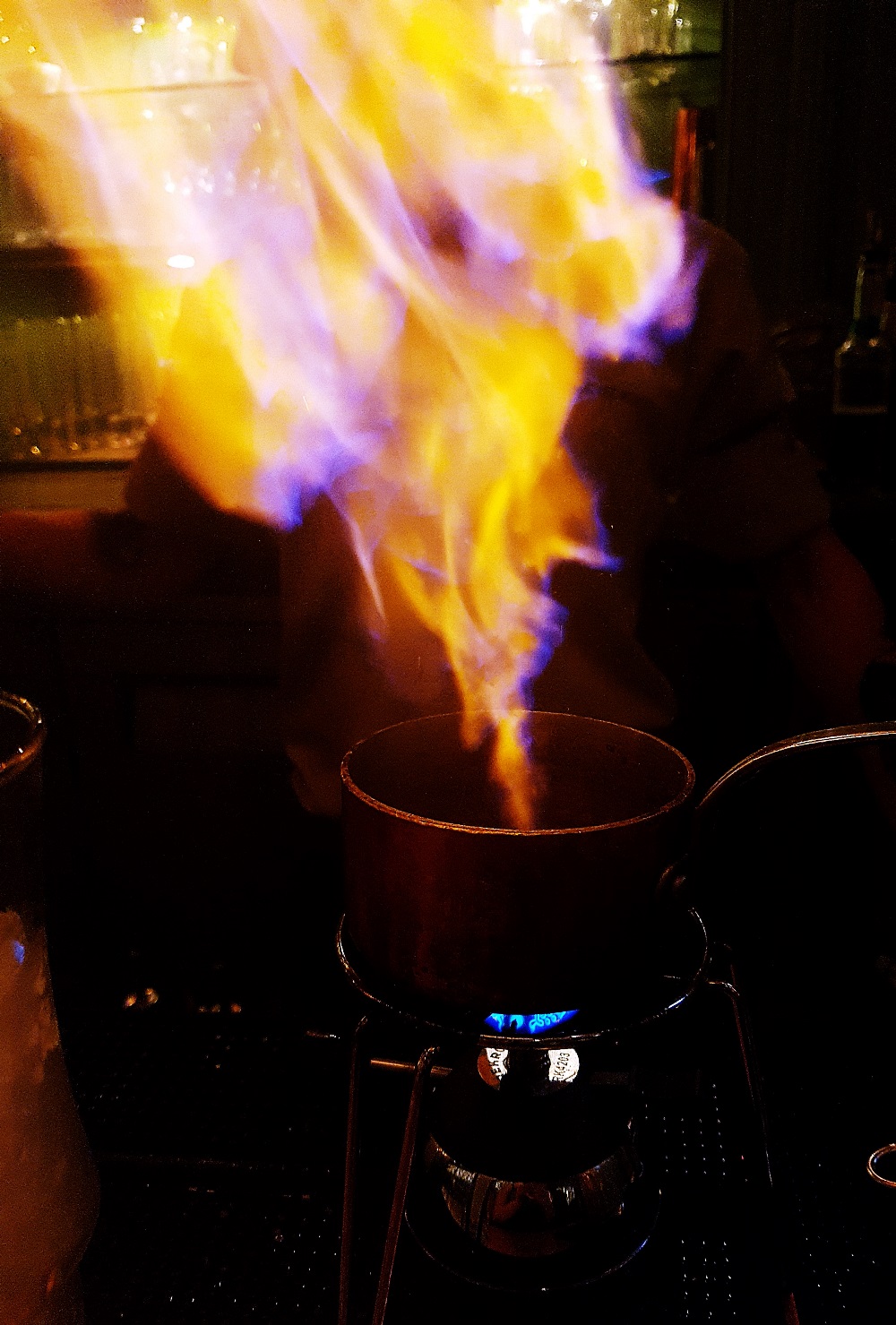 It was seriously impressive, all the more so because it was made in a oldy-timey copper pot over one of the aforementioned bunsen burners.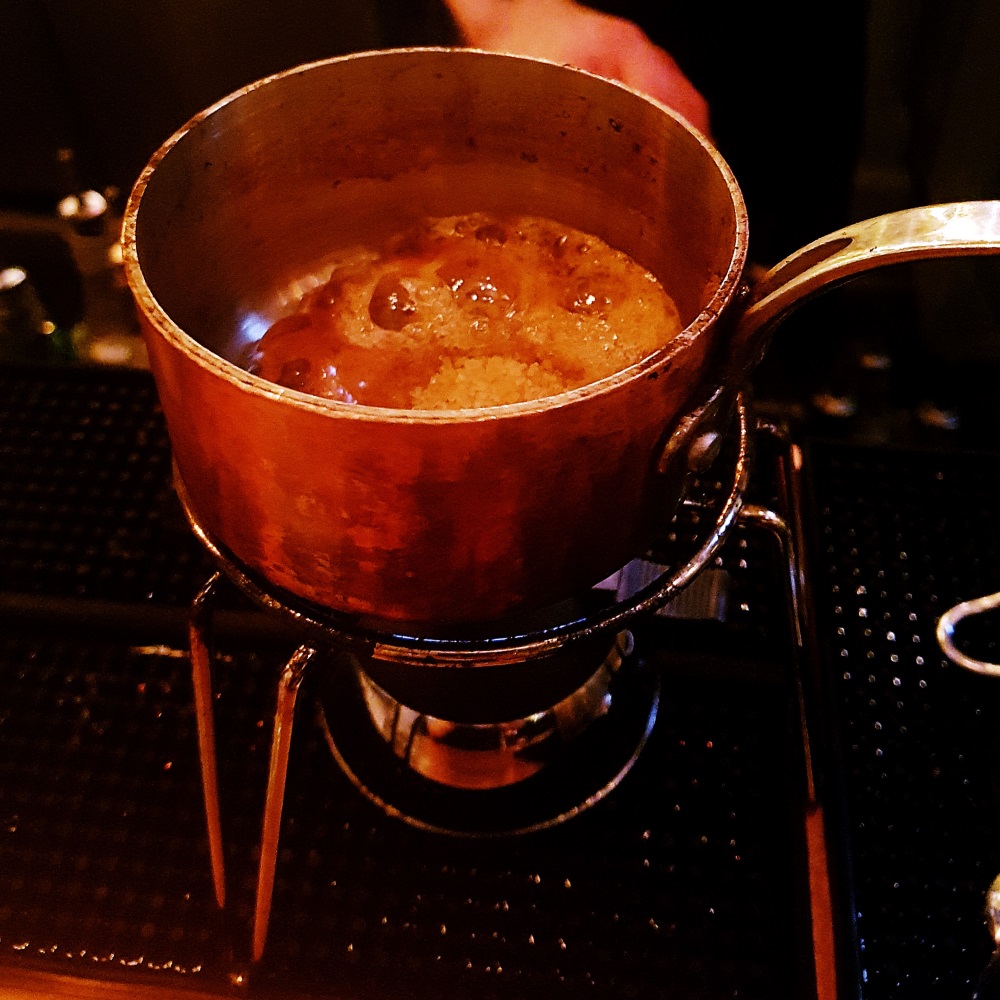 It was served with a rather bizarre piece of tree in it…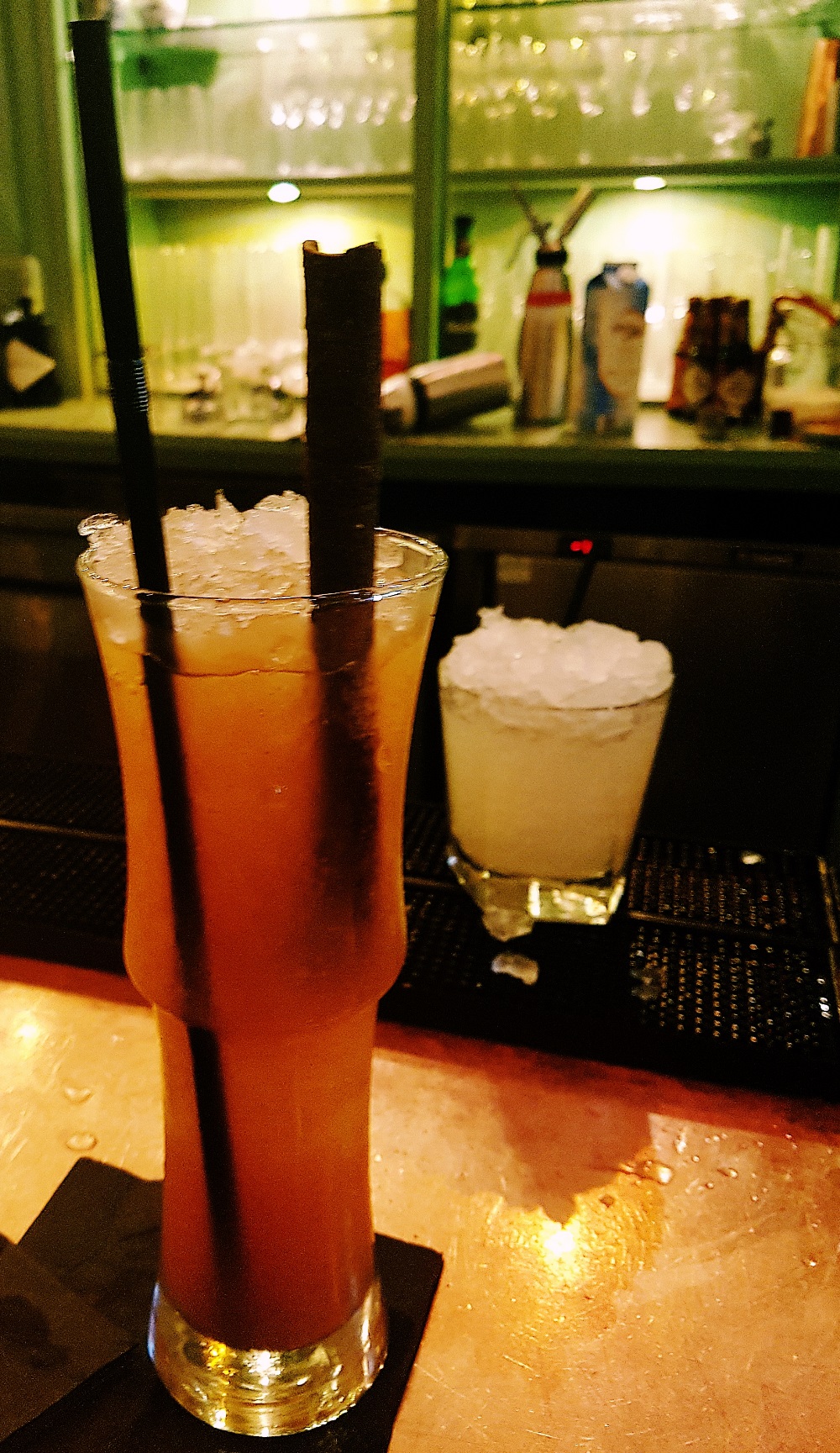 It was a little too strong for my taste, but TC loved it.
Much as I wanted to stay and try the entire menu, it was a Monday and we called it quits after that. I'll be back though, you can count on that.
I definitely encourage you to go try Alchemist Trinity – have a Colour Changing One for me!