I've just got back from a magical trip to one of the most beautiful cities I've ever been to.
My top three cities previously were, in order, New York City, Rome and London. But now… Dubrovnik has definitely made the list. It might even come in at number two.
So if you're planning a trip to this stunning city, here are some of my top suggestions for things to do.
Get lost in the Old Town
Dubrovnik is made up of winding alleyways, thousands of steps (over 4000 within the Old Town itself), shining stone and tucked away shops. It's small, it's easy to get to know, but it's also full of surprises around every corner.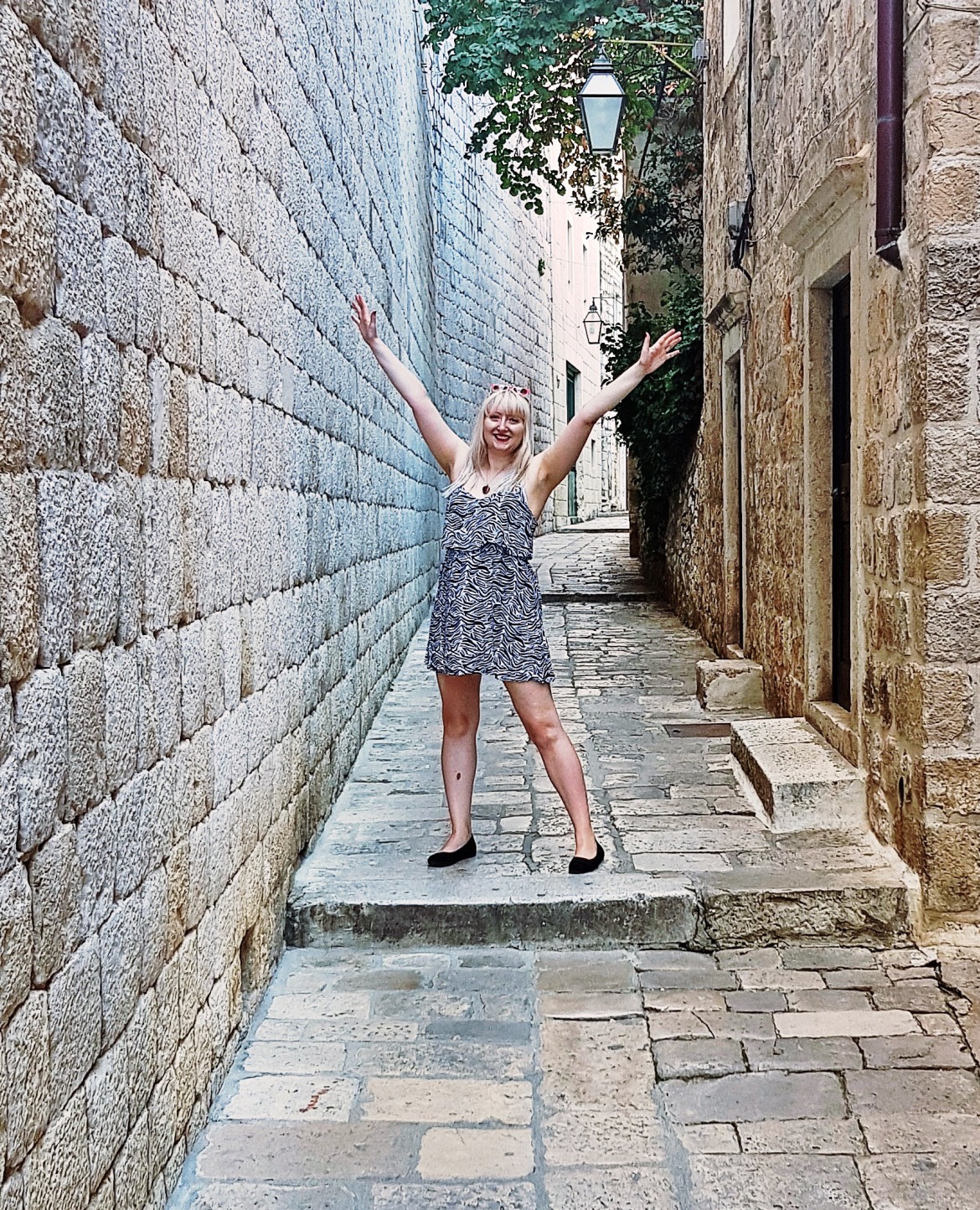 The Pile Gate is the more impressive entrance, and it leads directly to the main Stradun. It's always busy and full of lots of cafes with lovely looking outdoor seating… but we never ate there. Instead, we wound our way into smaller passages and sought out the hidden gems.
I'd recommend stopping at La Dolce Vita to pick up an ice cream before heading up the stairs to Prijeko Ulica. This stretch has some lovely souvenir shops, some fantastic restaurants (keep an eye out for my food blog) and also leads to a shop containing an Iron Throne replica – what more could you want?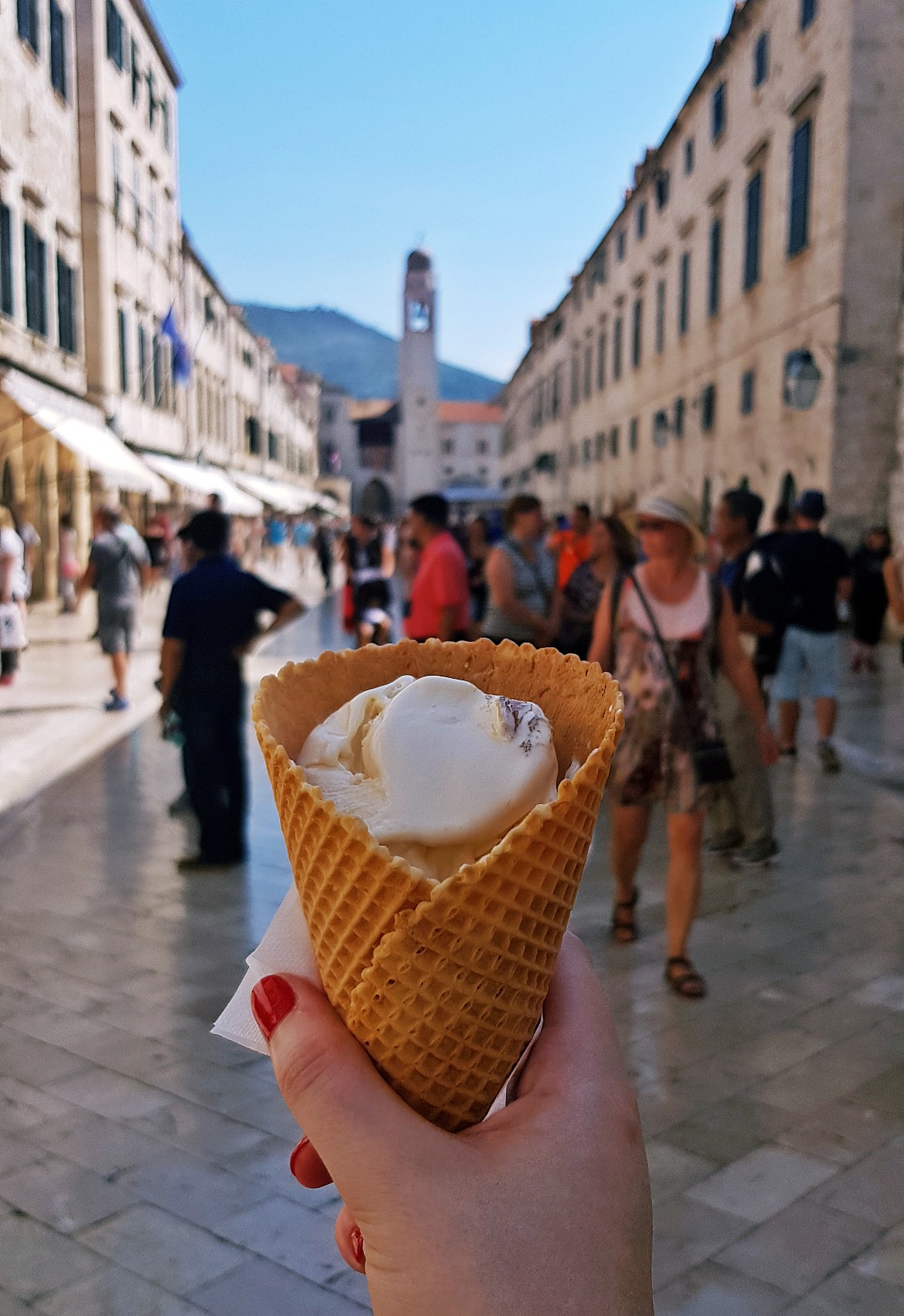 You can make your way out towards the old port, where you can catch a ferry or hire a boat, or just gaze longingly across the sea.
Make sure you leave yourself several hours to explore. Although we were there for four days, and although the Old Town itself is quite small, there are definitely many passages we didn't go down and secrets we didn't discover. It's this quality that makes Dubrovnik so magical.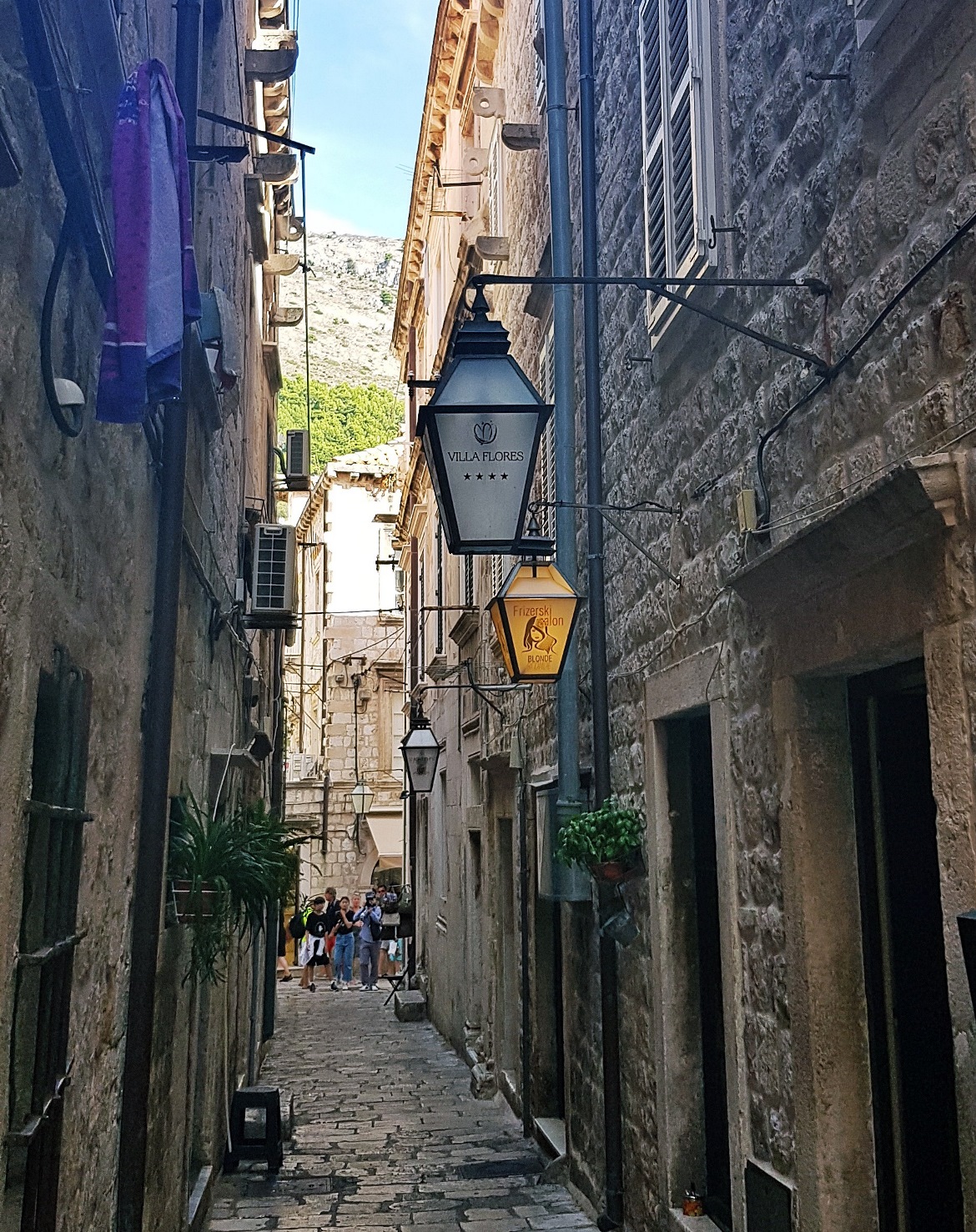 Walk the City Walls
Once you've seen the city from street level, the next logical thing is to see it from above! No need to buy a drone or hire a helicopter – the City Walls loom over the city and give access to 360 degrees of panoramic awesomeness.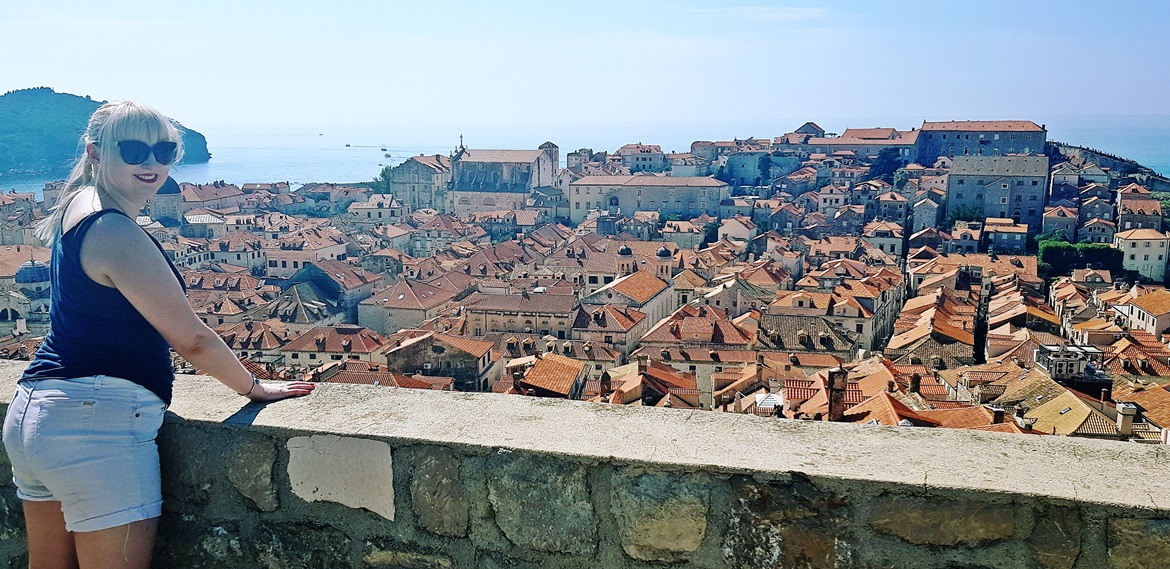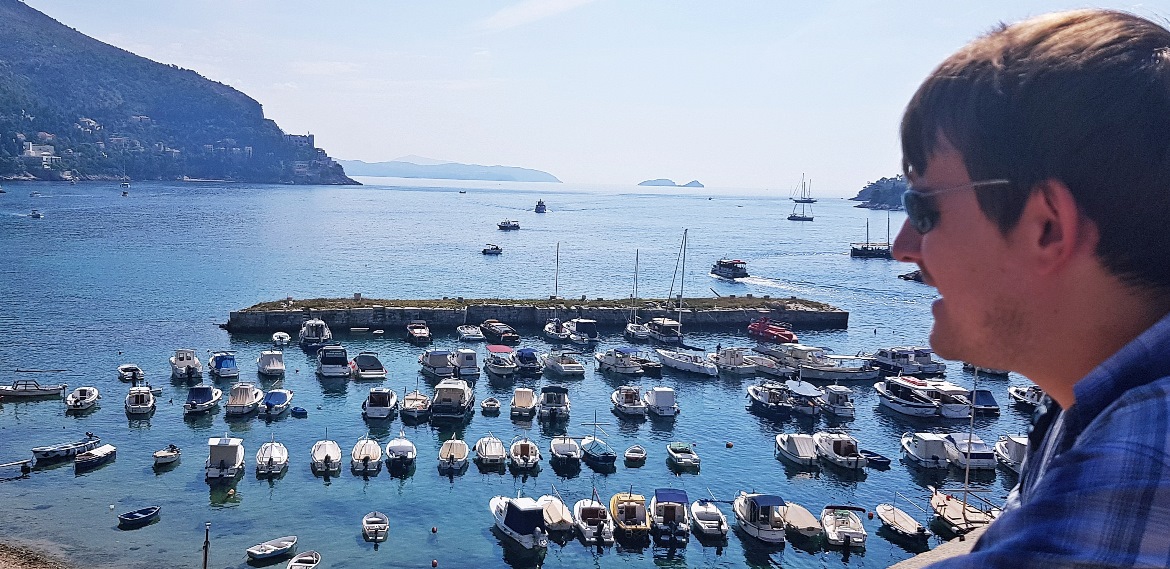 As advised, we headed there early, and were on the walls by half 9am. As we'd visited in September, the Walls weren't too crowded, but in peak season it's likely to get a bit intense.
Remember to fill up your bottles of water before you head up in one of the many drinkable water fountains you can find around the city. It gets hot up there! If you do fancy a bit of a break there are various food and drink establishments scattered about. The prices are higher but not extortionate, and it's nice to sit and enjoy the experience.
It's worth the climb up to the top of Minceta Tower on the north side of the city, as it's the highest point of the route, with views over the entire city and out to Lokrum. You also might want to stop by the Maritime Museum at St John Fortress near the harbour – it's a nice chance to get out of the heat while learning a lot about the unusual history of the city. If you're a Game of Thrones fan, make sure you research which parts of the walls were used during filming as well (blog post to follow).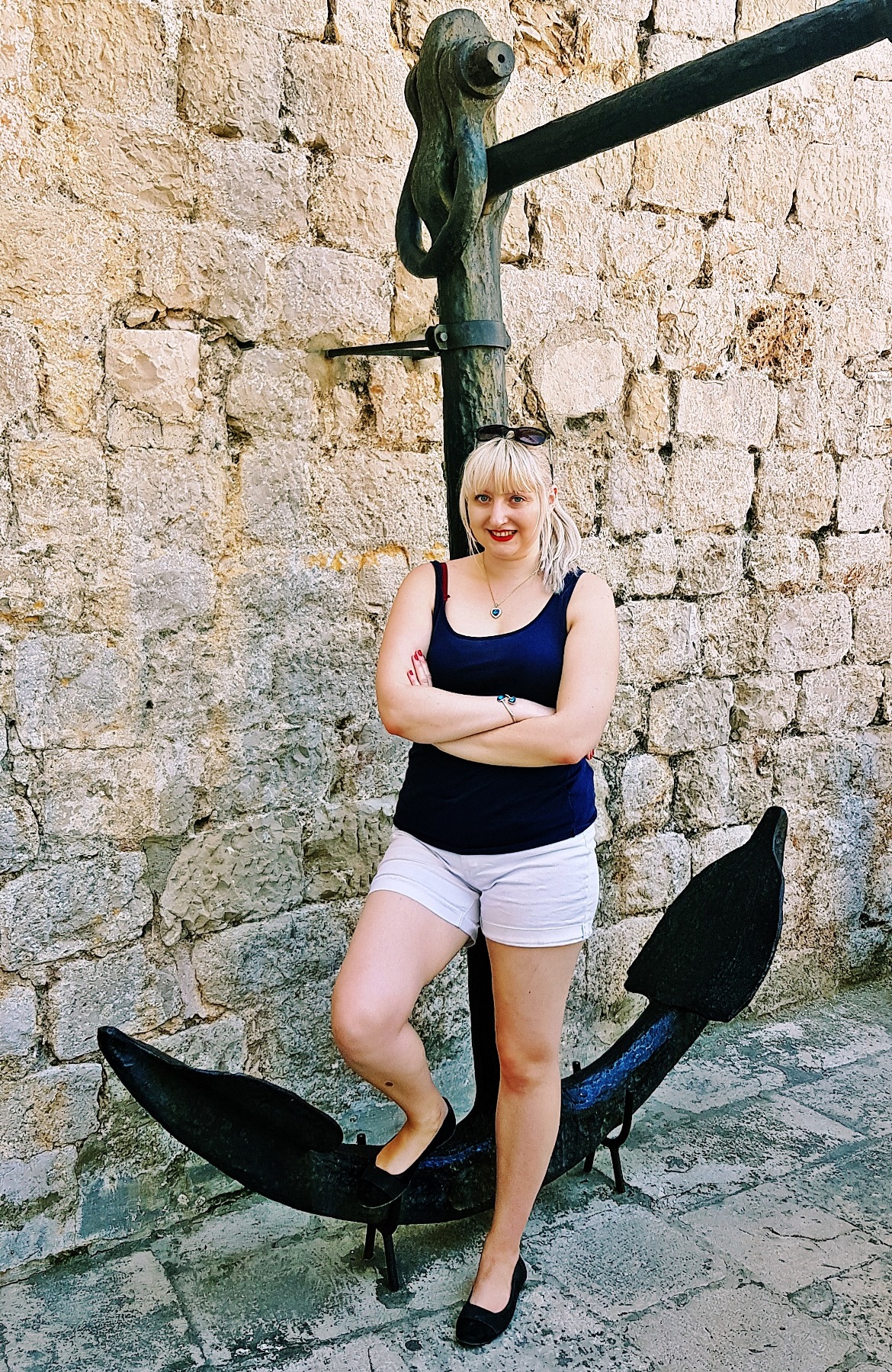 The entry fee for the walls is 150kn, which also gets you free entry to Fort Lovrijenac (the Maritime Museum is extra).  We bought the Dubrovnik Card, which had entry to the walls and museum included. Bear in mind that you can't leave the walls and come back later – not without paying a second time, that is – so make sure you're ready for a long slog. It took us about 2.5 hours to do the full circuit at a fairly leisurely pace. On the plus side, it doesn't matter where you enter the wall – it's a complete circuit of the city, so you can start at any of the three entrances, although they do operate a one-way system.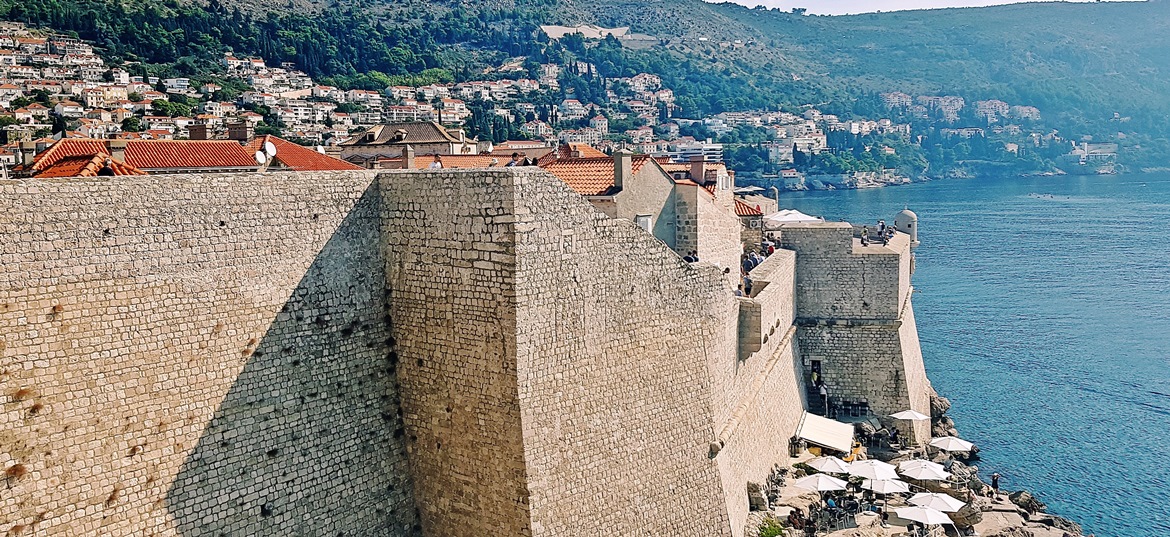 Sail across to Lokrum Island
We expected to be over on Lokrum for a couple of hours. We ended up spending an entire day there.
Lokrum is the small island you can see easily from the Old Town, covered in woods and hiding away a lot of secrets. It's a short fifteen-minute ferry ride (discounted from 150kn to 105kn with the 3-day Dubrovnik card) that departs from the Old Town port, giving you fantastic coastal views of the city as you speed your way over to the island.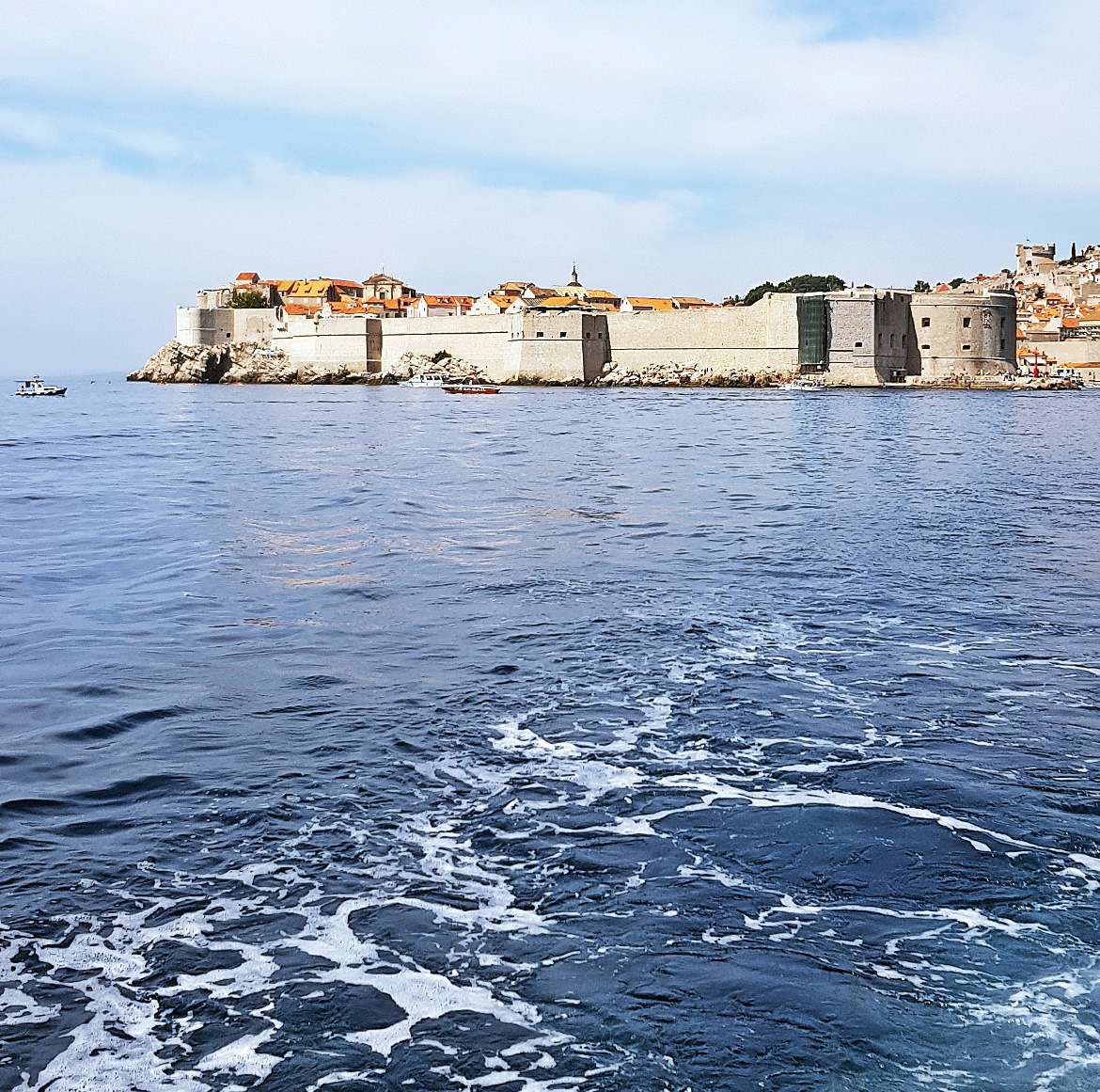 If you fancy a dip, remember to bring your swimwear. There are a number of places to swim on Lokrum, including their own Dead Sea. The high salt content of the water can keep even the most sinkable person afloat. We forgot ours, however, which only gave us more time to explore.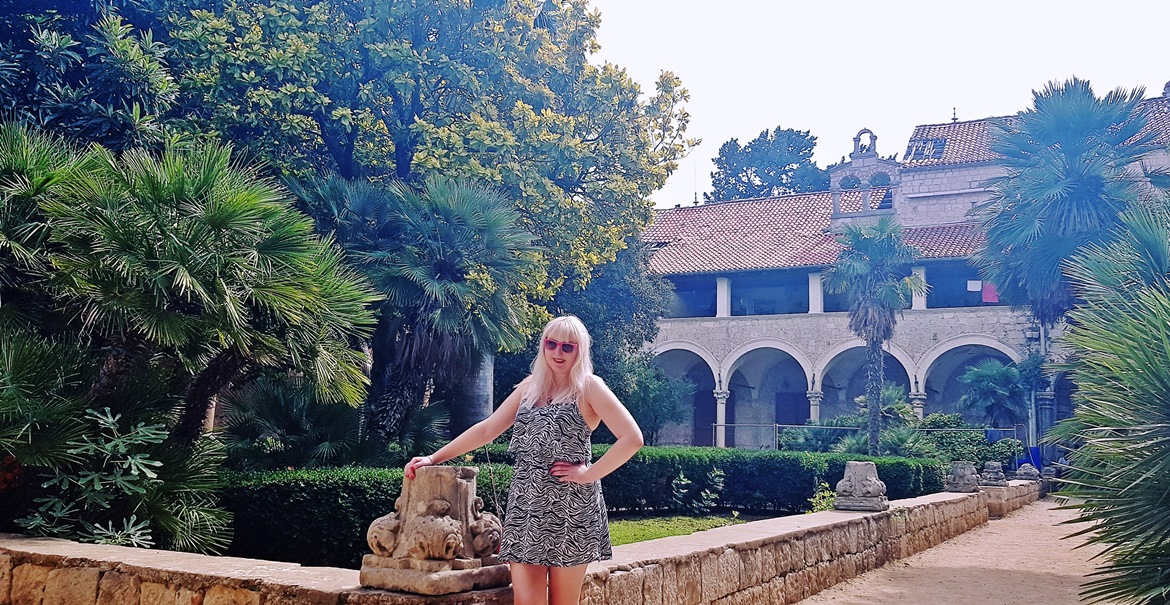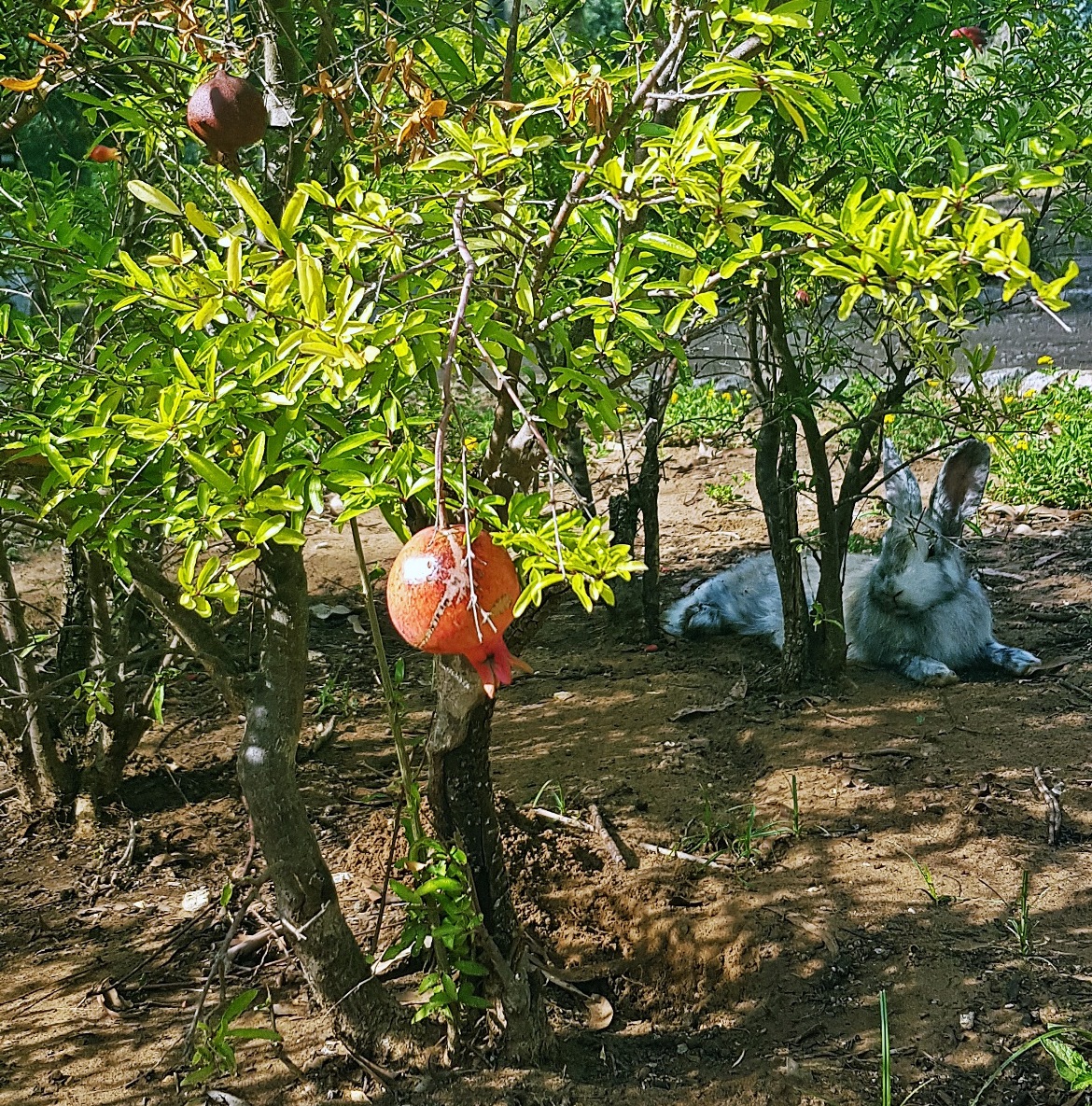 The Fort of Lokrum is the hardest part to access, with a steep climb and a bit of clambering to do, but it's 100% worth it. From the top you get outrageously beautiful photos of the city, such as this…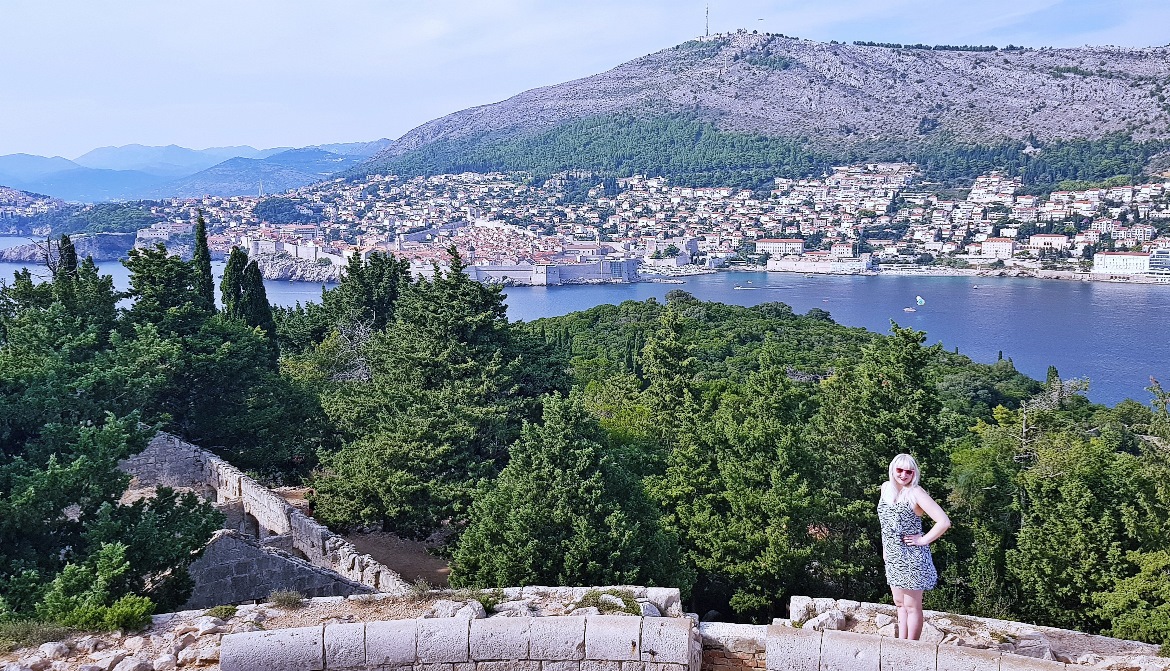 Especially if your boyfriend is willing to climb on the roof for that perfect shot #boyfriendgoals.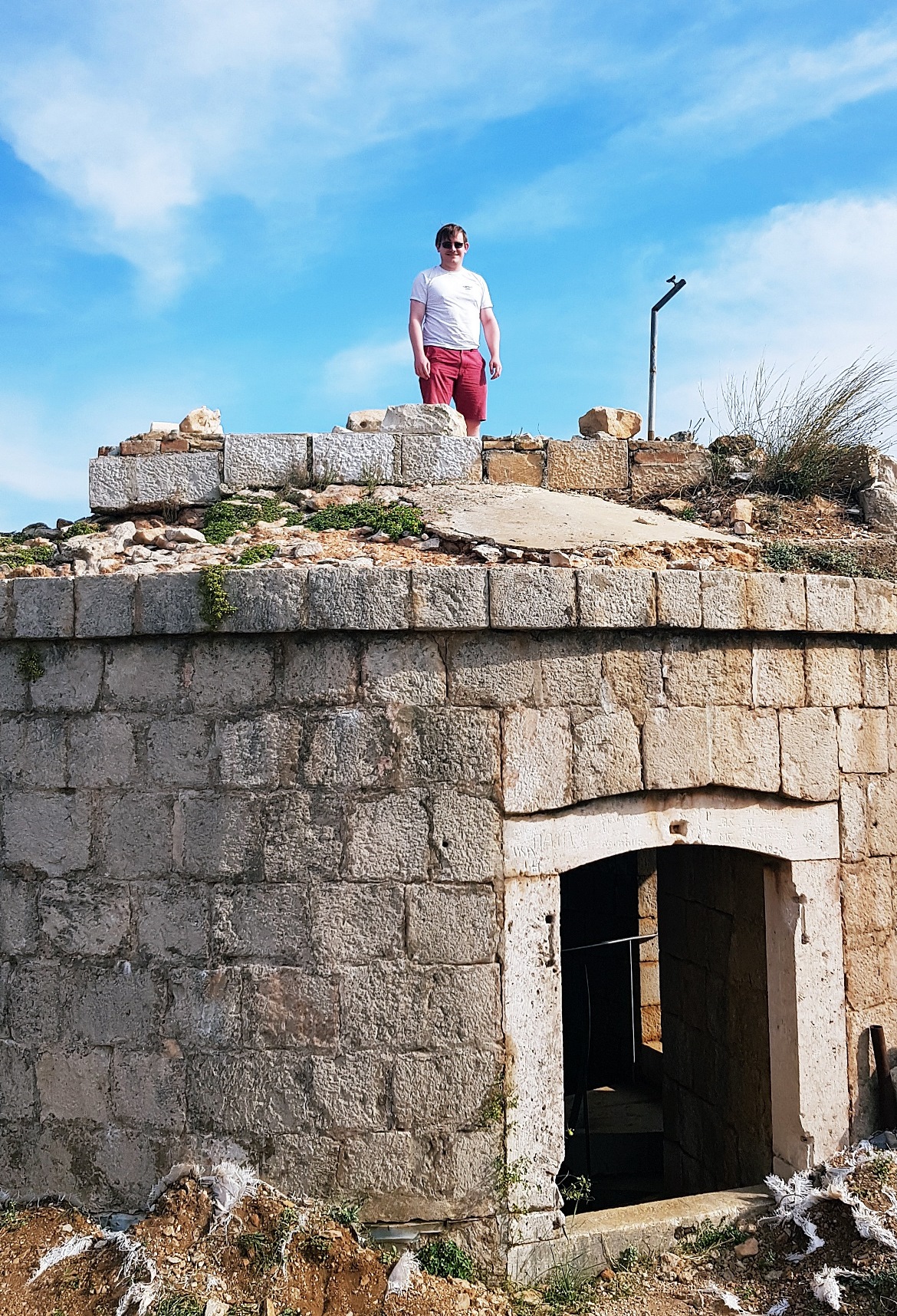 There are a couple of small museums on the island, some featuring Richard the Lionheart who allegedly washed up on shore there. It's also home to a replica of the Iron Throne from Game of Thrones, and the island itself was used in some filming – there's a hidden away museum containing lots of info about the series.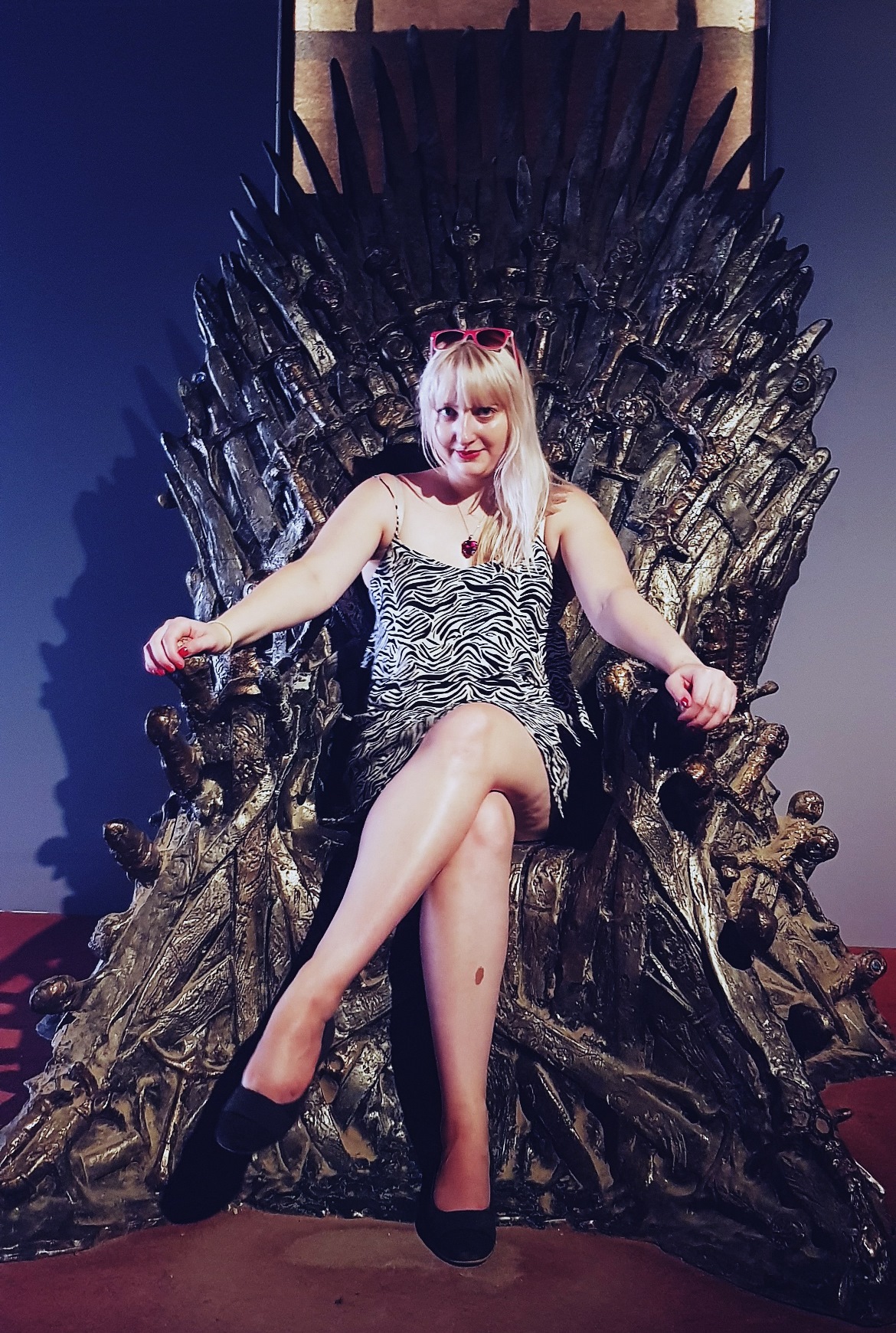 And don't worry about bring a packed lunch. You might think that the restaurants would be total tourist traps, but we had one of the best meals of our visit on there.
Enter the world of Game of Thrones
It's been peppered throughout the post, and I'll be doing a full blog on my Game of Thrones adventures in Croatia, but I can't mention top things about Dubrovnik without mentioning this too.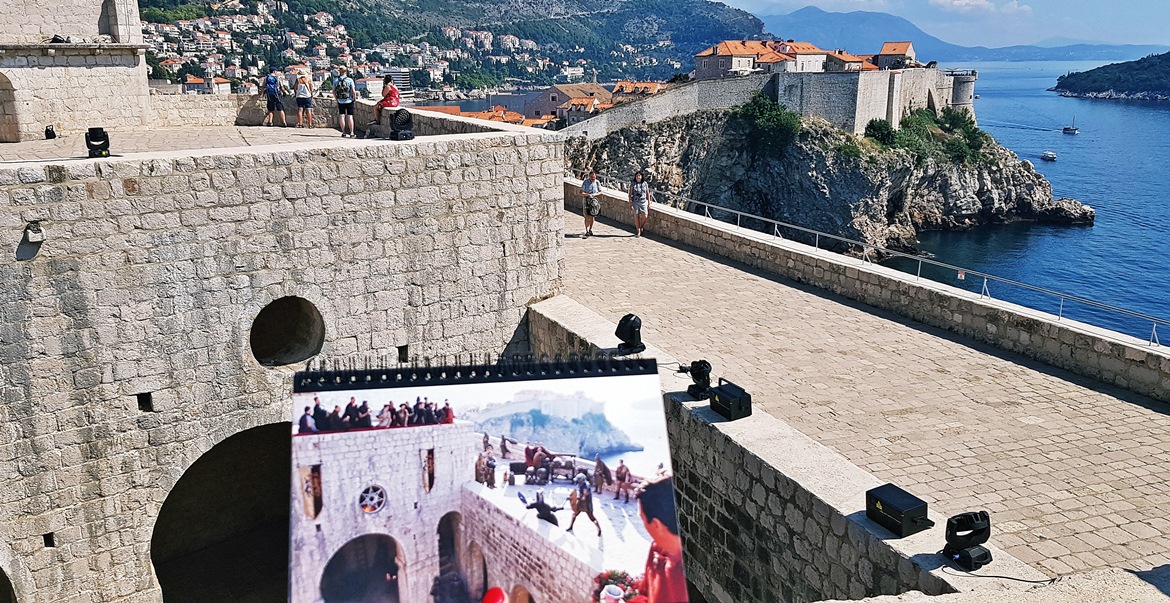 If you do decide to do a Game of Thrones tour, I'd recommend doing it as early as possible during your trip. Otherwise, you'll find yourself falling over locations that you won't realise the significance of.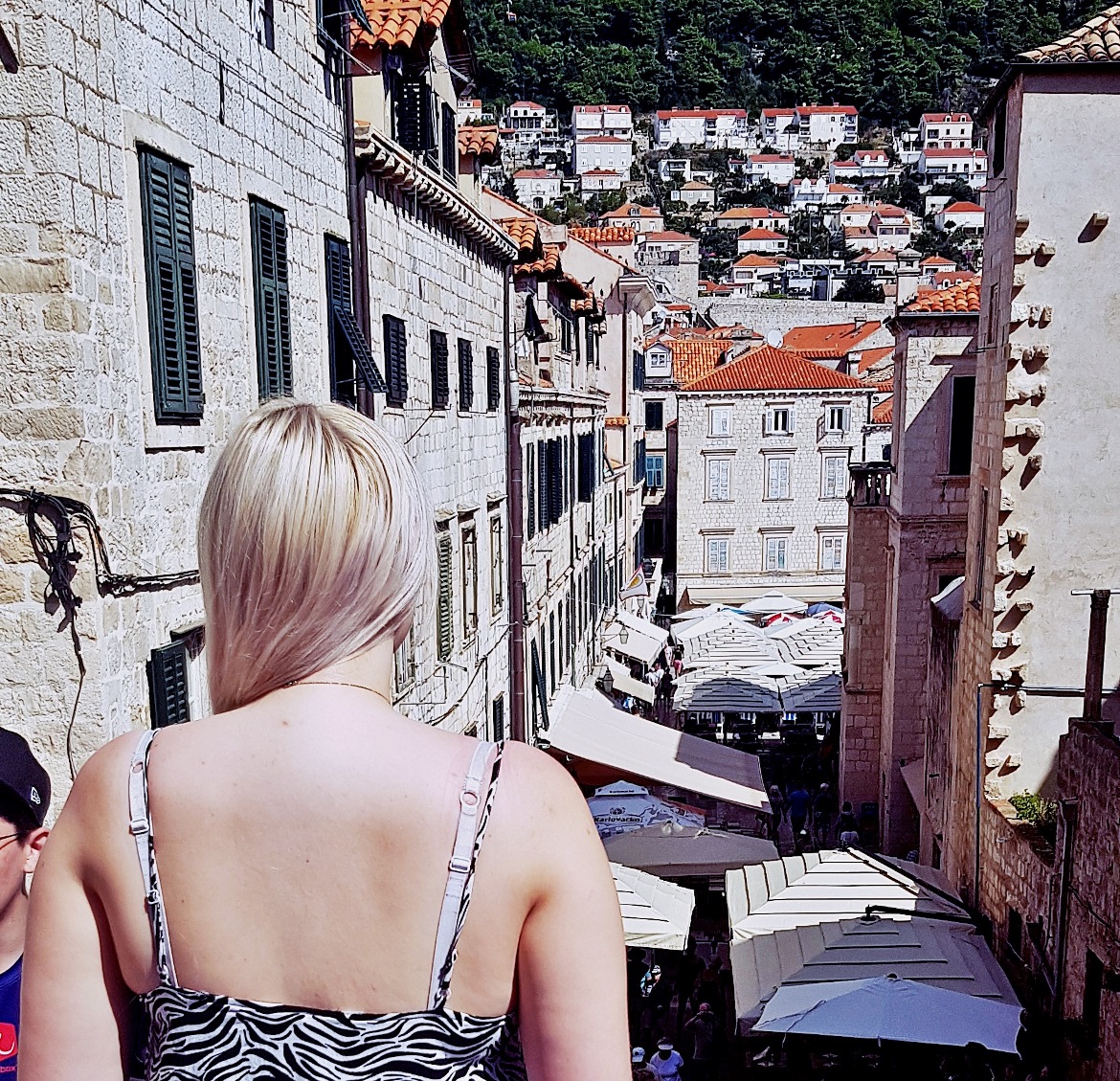 The city itself was mostly used for King's Landing, while nearby Lokrum doubled up as Qarth. There are also a few spots outside the city that you can travel to, though we unfortunately didn't have time.
There are bajillions of tourist shops selling Game of Thrones memorabilia, and most stock identical items, so don't feel the need to go into all of them (like I did). The one with the most range (that I could see) was on Ulica od Puca, though honestly they're all pretty similar.
Relax on Sveti Jakov beach
When you get tired of the city life or worn out by all the action, a beach day is essential. Rather than Banje beach, located a stone's throw from the Old Town (and therefore crowded AF), we headed to Sveti Jakov.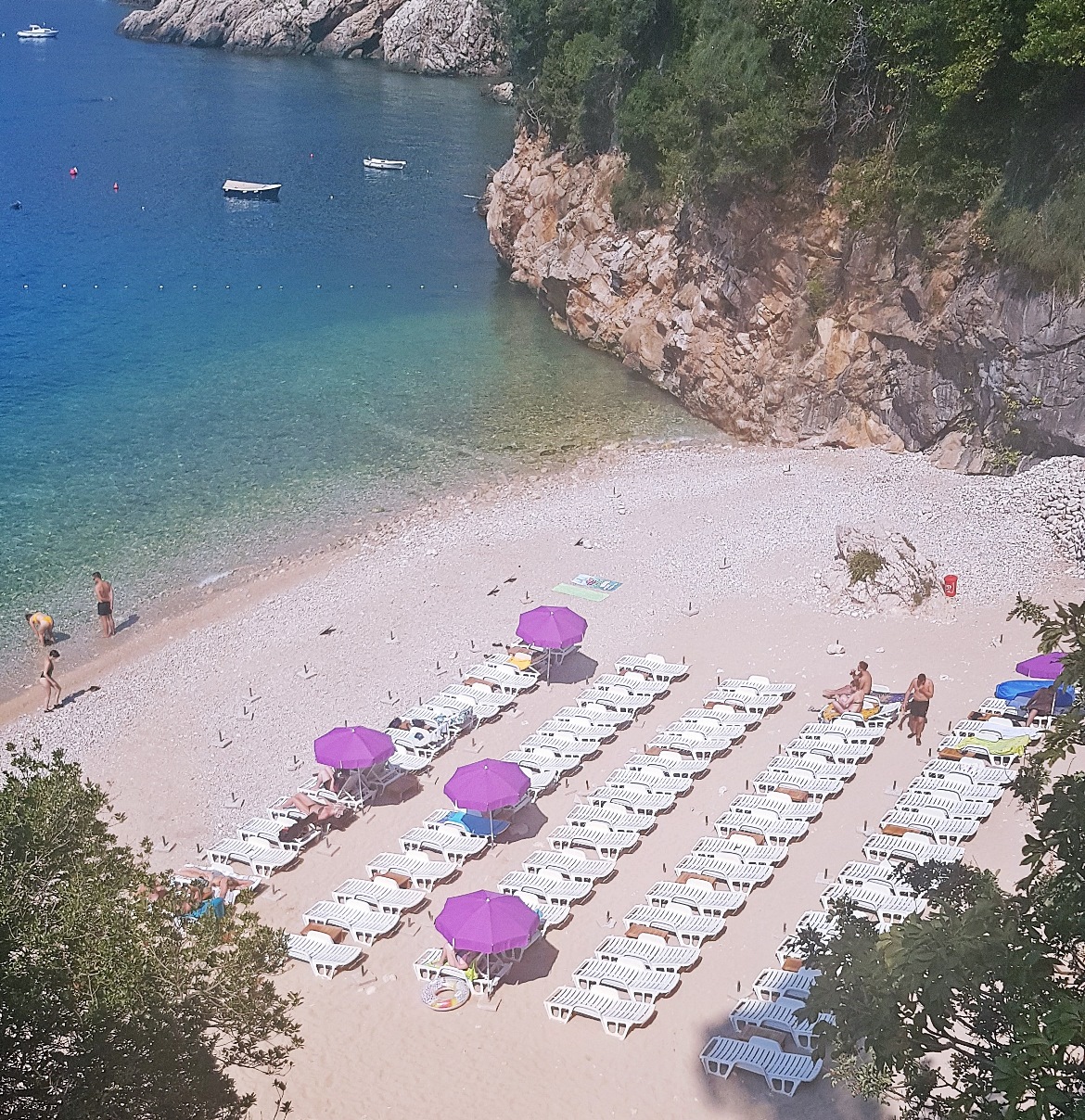 Sveti Jakov, or Saint Jacob, beach is located a short drive from Dubrovnik. You could probably walk but, since we were feeling pretty fatigued from the many many steps in the city, we took the bus. There are yet more steps down to the beach itself (about 100) but once you get there… it is so worth it.
Tucked away in the bay opposit Dubrovnik, you get outstanding views of the Old Town and Lokrum Island. The water is so clear, it's misleading – the beach itself drops off to fairly deep water, although if you're more of a shallow-water-lover like me, there's enough to keep you going.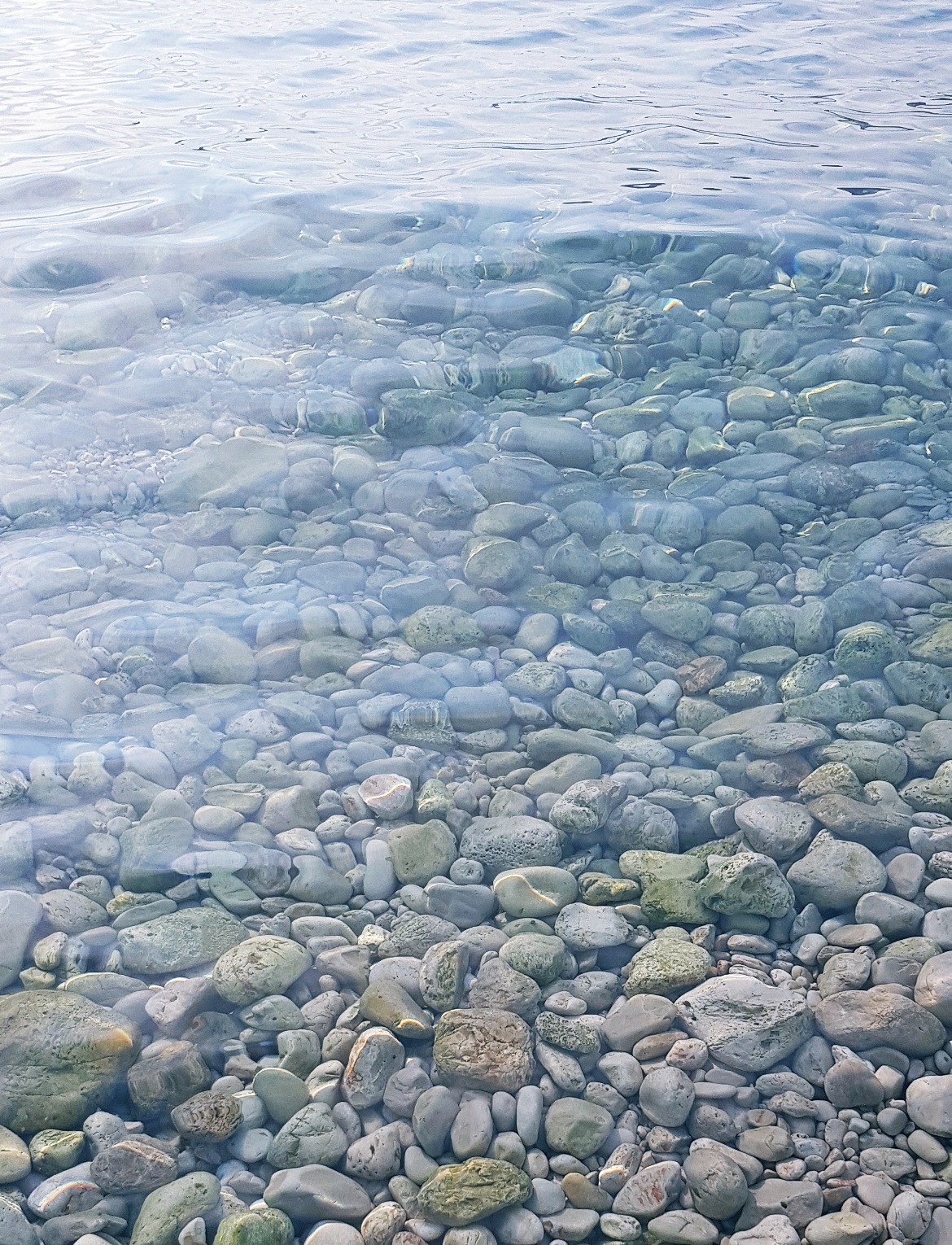 It is a stony beach, not a sandy one, so aqua shoes are a must. Thanks to my friend Katherine's tip, we picked some up pretty cheaply from Hot Tuna before we went, but there were tons of places selling them in Croatia if you forget. You also can't really just lie on a towel – two sunloungers and an umbrella cost us 150kn.
Floating away in the Adriatic Sea, under the scorching sun, with clear blue water under your body and a view across to the most gorgeous city… heaven.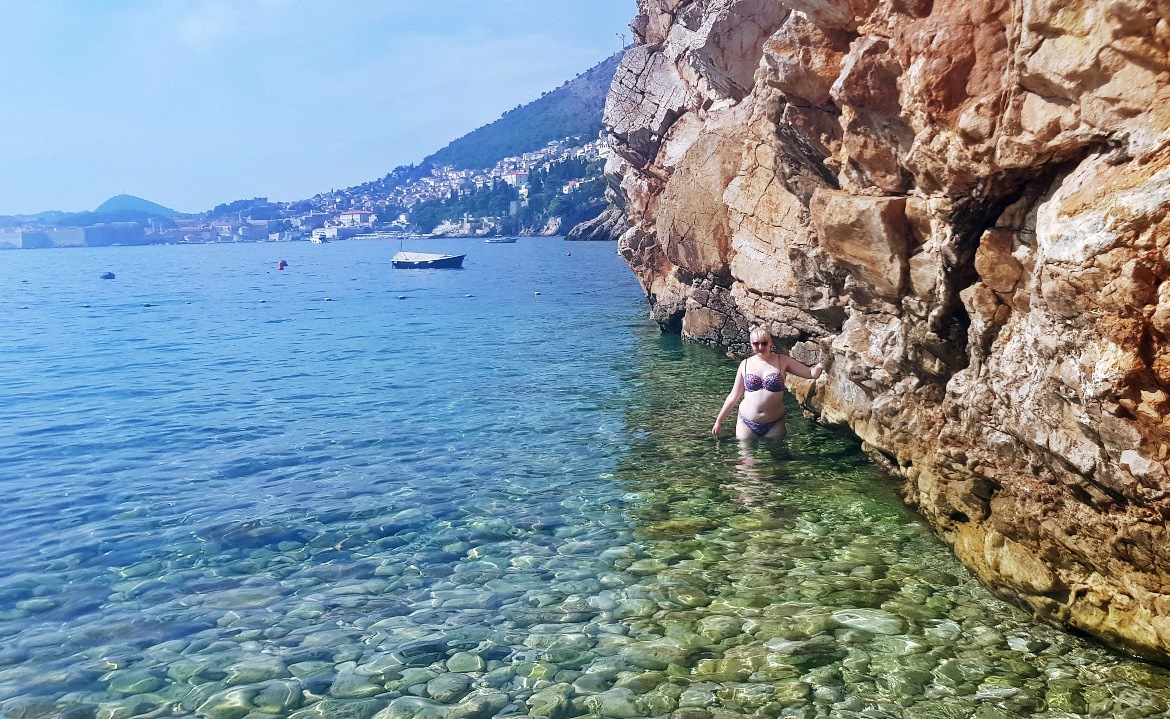 Visit after sunset
This is really point number one. We arrived into Dubrovnik around 6pm. After settling in and unpacking, we headed (down a zillion steps) into the Old Town for dinner. It was after sunset. We came in through the Pile Gate. Guards in uniform were standing to attention. We came through the main entrance, through the inner gate, and out into a square.
Your first sight of Dubrovnik is down the Stradun, with the light shimmering on the stone. "Dubrovnik is a city of stone and light," said one of our guidebooks, and that is never more true than at night.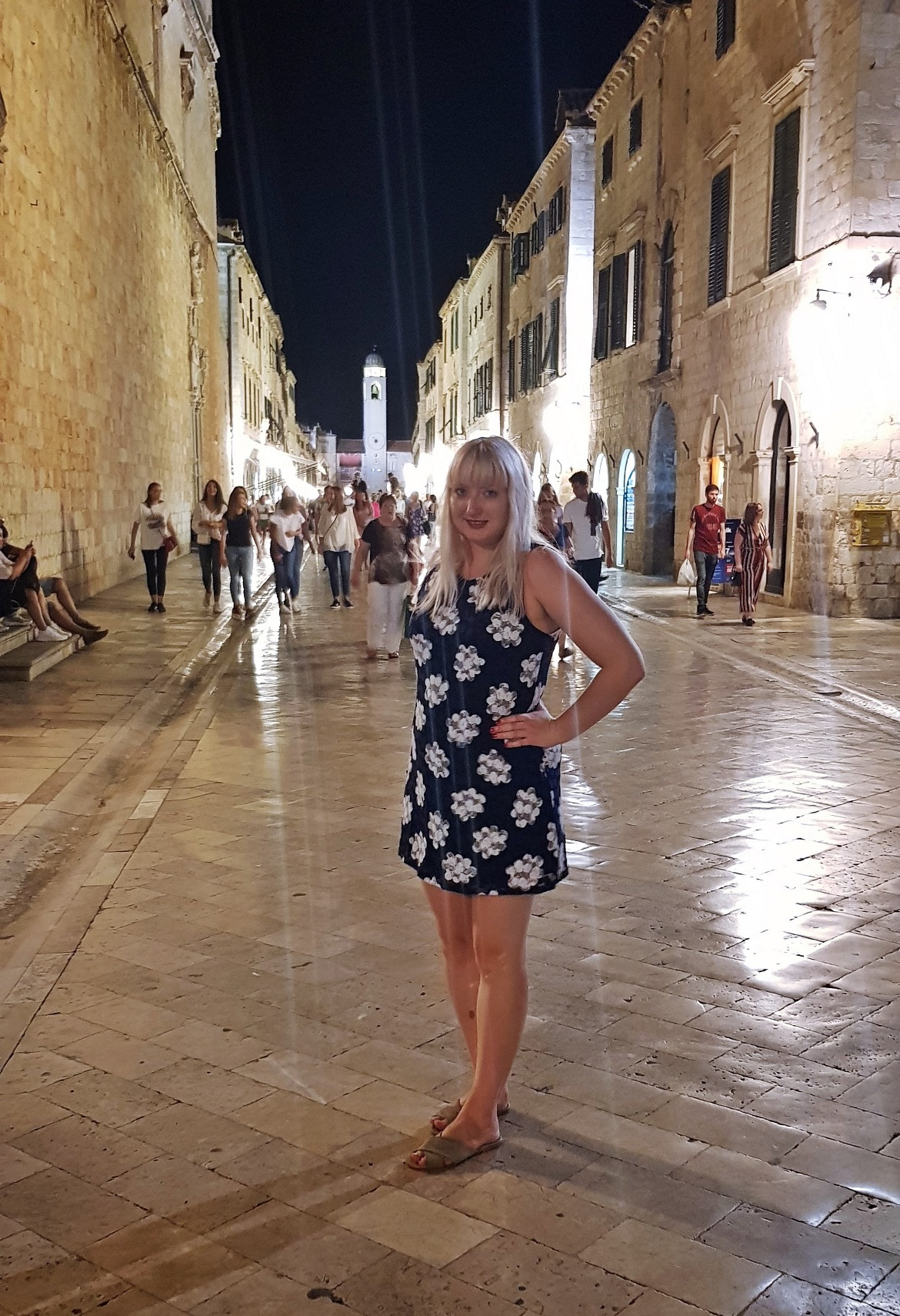 Stroll through the lamp-lit streets. Drink wine. Balance on the strange gargoyle head near the Pile Gate, and if you can take your shirt off, you'll be lucky in love. Sit on the Jesuit Stairs and watch the cats play. Go out to the harbour and gaze across the sea, and imagine you could see Italy.
Fall in love with that city.
What I didn't do
I wish I'd had a week in Dubrovnik. I wish I was still there. And I've got to go back, simply because there are still things I need to do there:
Go up the cable car for a view from above the city
Visit the nearby Peljesac Peninsula, which I hear is excellent wine country
Visit more of the Game of Thrones filming sites near the city, such as Trsteno Arboretum
Take a day trip into Bosnia and Herzegovina, to cross another European country off my list
Sail away to Korcula, which someone said was a mini Dubrovnik
But those will have to wait for another visit. In the meantime, I'll have to contend myself with looking at the photos and remembering the magic.