My friend Rory has been RAVING about the escape rooms down in Reading, Berkshire, for absolutely ages. Unfortunately it's essentially the far side of London from Leeds (well, it's round the side a bit, but it means a trip through London at any rate). So it's not been easy for us to find the time to visit any of the apparently outstanding rooms there.
Well, if they're all as good as this one, you can bet we'll be making the time in the future!
NOTE: This visit took place pre-coronavirus lockdown. Please don't go to any escape rooms while the lockdown is in place! Many escape rooms are posting puzzles and online experiences on their Facebook pages, and you can also support your favourite escape rooms by purchasing gift vouchers (here's the link to TimeTrap's) to make sure they can reopen after the Covid-19 situation resolves.
TimeTrap Escape Rooms
The immersion at TimeTrap starts long before you enter the room itself.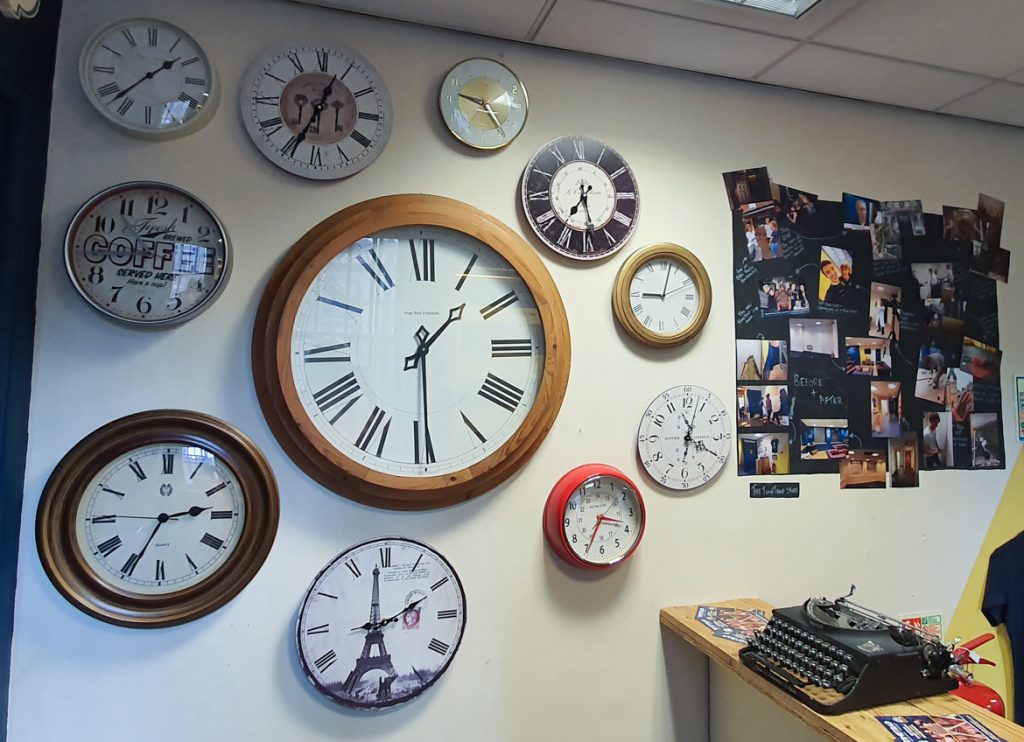 Once you step through the door and head up the stairs, you are no longer visiting an escape room. Instead, you are at a time travel company set up by Professor Potch and Professor Pooch. Thus far they have three different portals to adventures through time.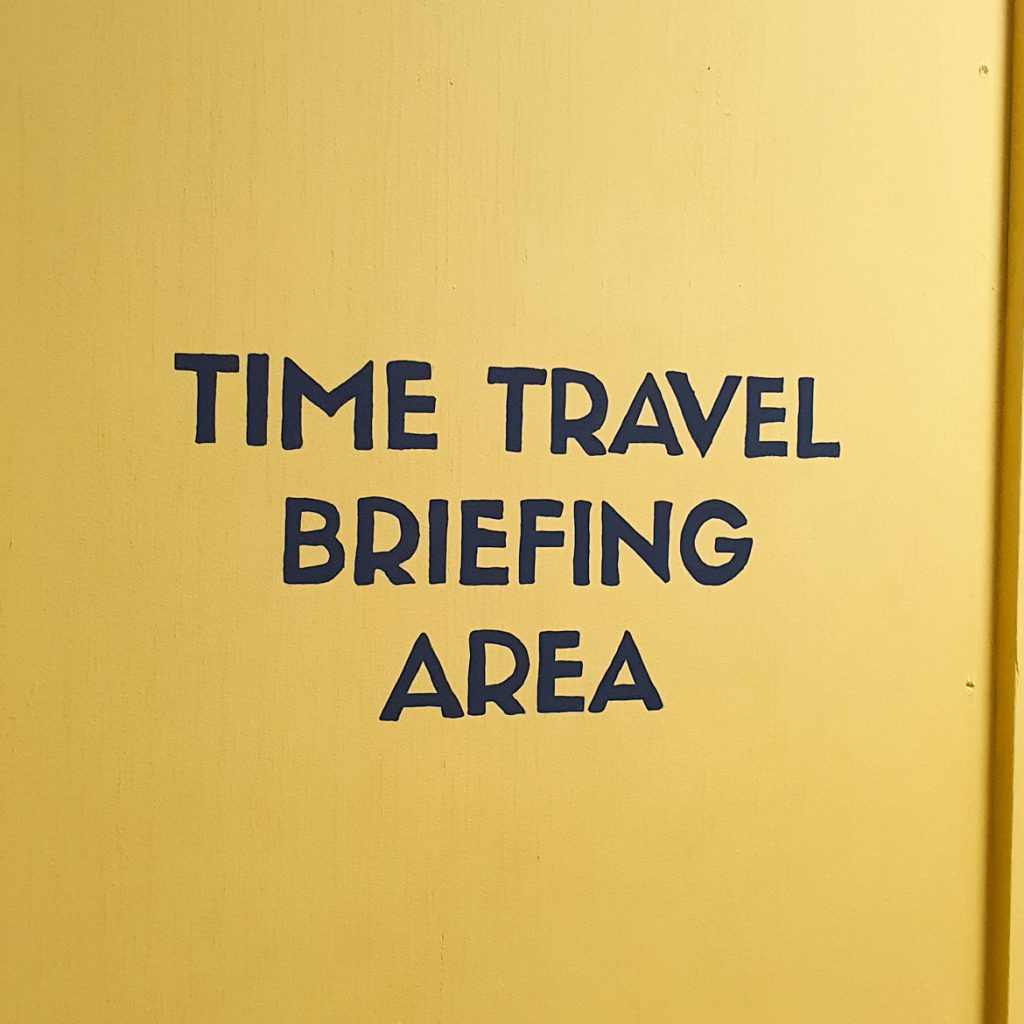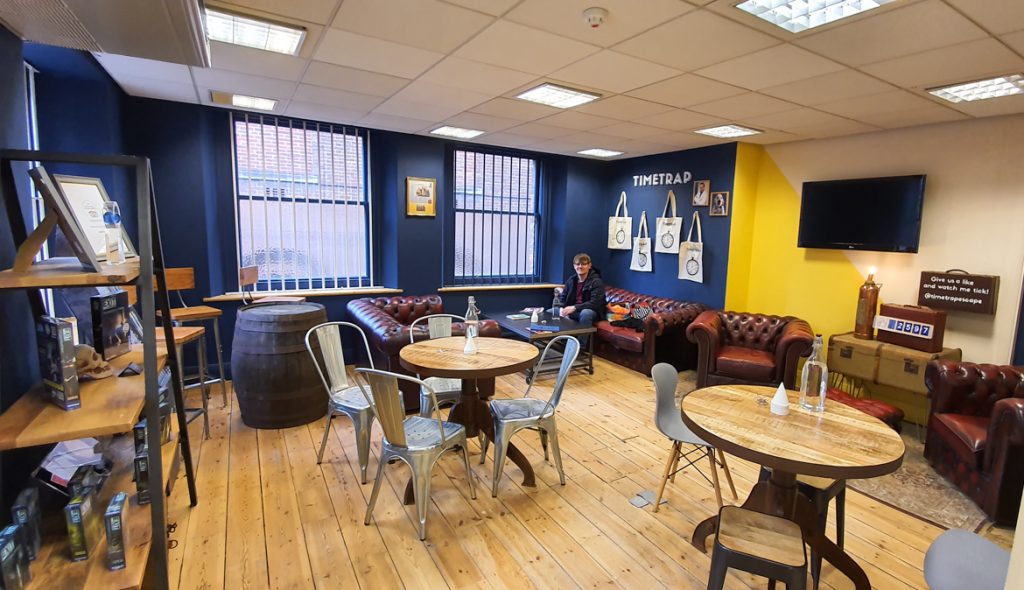 We were recommended Station X, a train station themed game. Sound mundane? It was anything but.
TimeTrap actually have two copies of Station X, which means you can race your friends to complete the room. But since all the escape enthusiasts in the local area had already hit up this room, we headed along as a two to escape.
Station X
The staff at top secret WW2 code-breaking centre, Bletchley Park, have become suspicious of a spy in their midst, culminating in the discovery of an incriminating letter from the spy which reveals that they'll be leaving on the 9.05pm train from Bletchley Station to London. The letter tells of several German decrypts the spy has stolen and concealed within the station, ready to flee with. The heads at the park have intercepted the 9.05 train and found seven suspects boarding, whom they have taken back to HQ. They need to find out who the spy is and make sure all stolen decrypts are recovered.
Of course Bletchley Park is so secret that no one from the outside world can know about the situation without blowing its cover. Unless…they're from so far in the future that there the secret has been revealed! That's where you come in.
Secretly drafted in by the heads of Bletchley Park with Professor Potch's help, you will be assuming the identities of hard-at-work Bletchley Park staff to solve this crime; reveal the spy and retrieve the stolen decrypts!

~ TimeTrap
Theming
I mean, wow. Station X is another two floors up from the waiting room, and going up those stairs is legit like walking through a door into the past.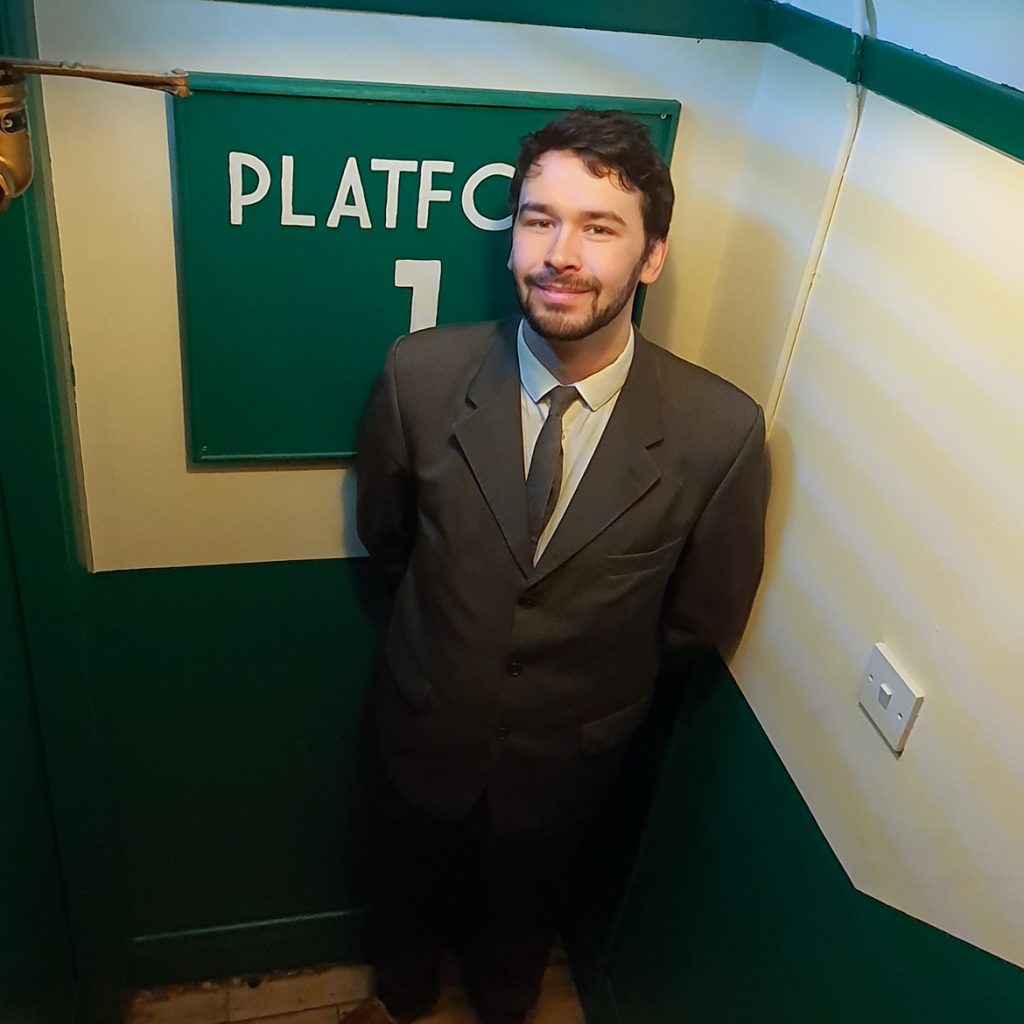 Upstairs, everything is themed. You get your briefing in a train carriage from chap in a smart suit with a God Save The Queen accent, and if you need the loo before your session they even have a genuine period toilet you can visit.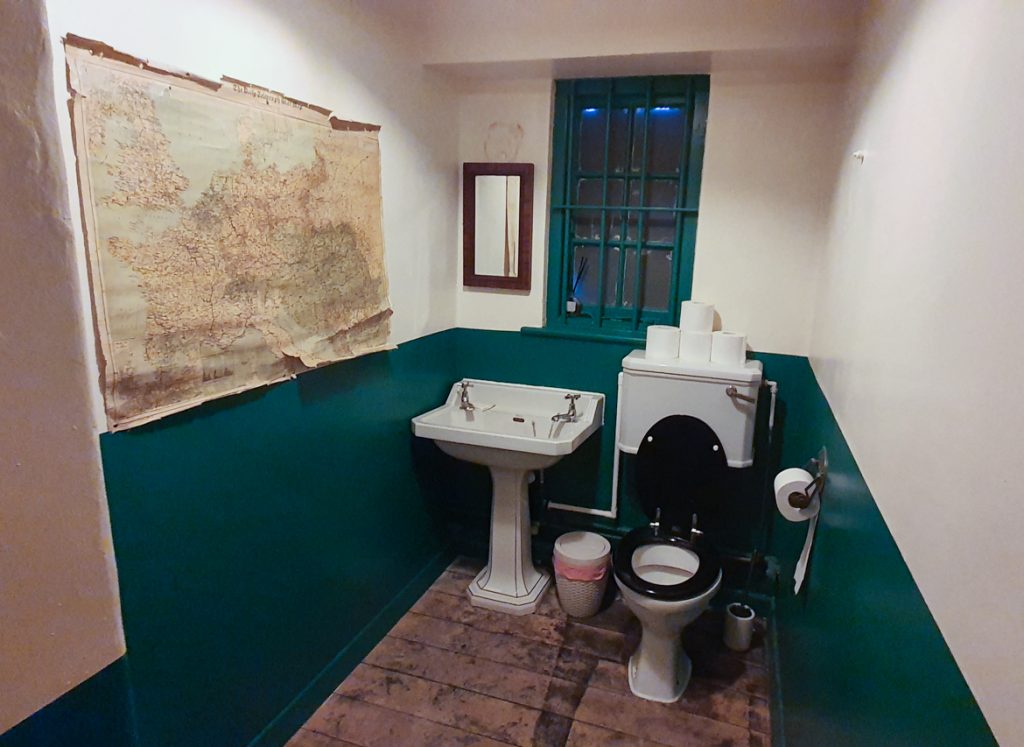 Honestly it's times like these that I somewhat resent being a blogger. Rather than being able to fully immerse myself in this new world, I'm snapping away with my camera – although our host, Dan, did an impressive job of marvelling at my 21st century contraption while he took our photograph in the carriage.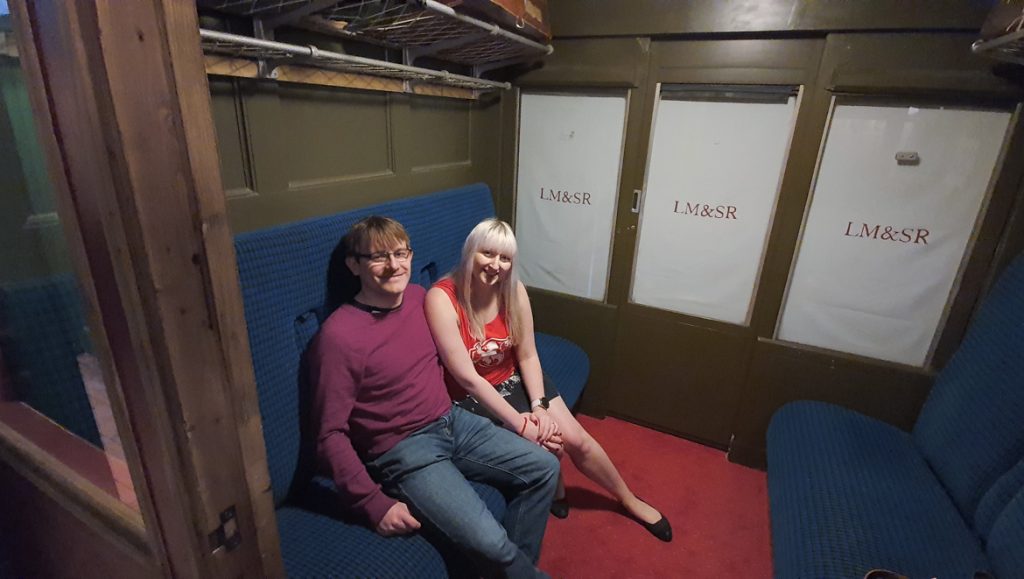 And then when you get into the room itself… every surface, every implement, every element is perfectly in keeping with the room. Take, for example, the manual timer that counts us down. Or the station-style tannoy that gave us hints. There wasn't a single thing out of place in the room.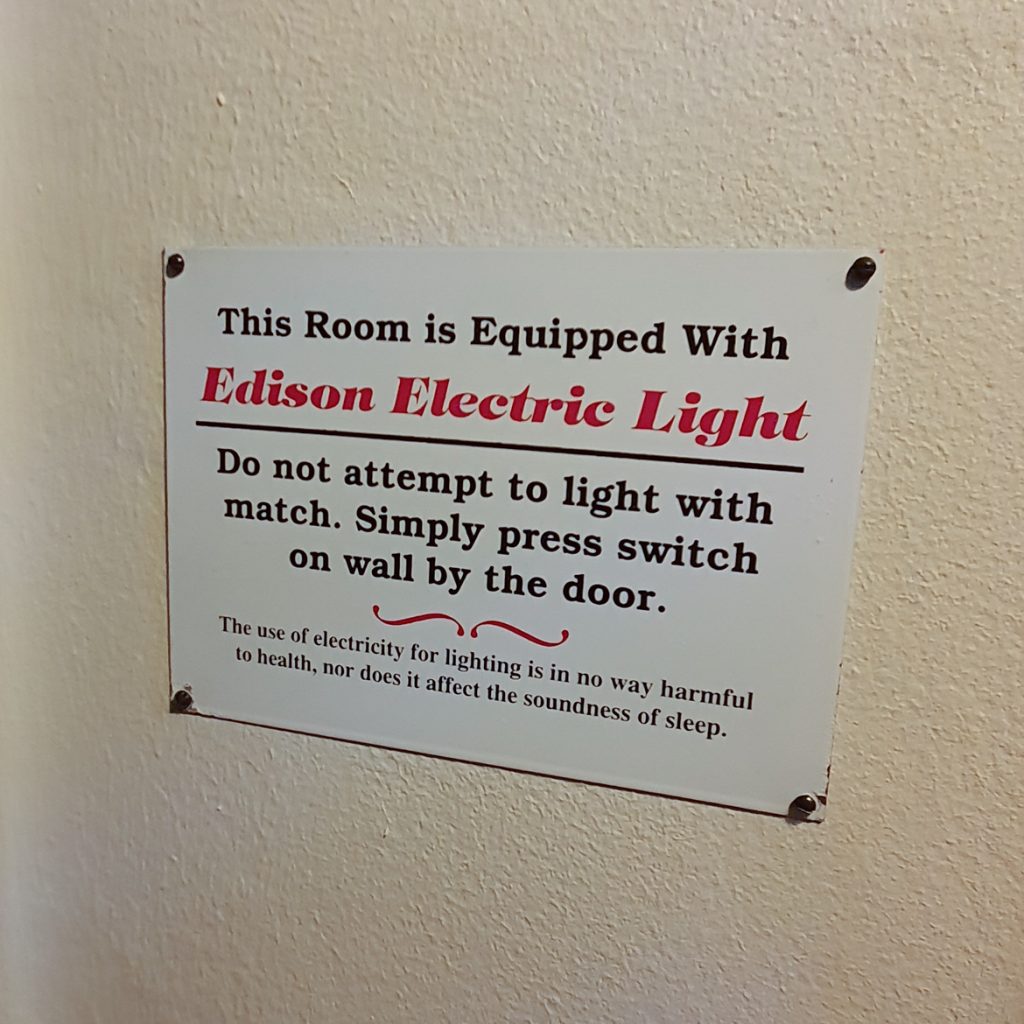 In fact, after the room you get access to a special part of their website that talks more about the design of the room, and it actually helped me realise some extra elements to the room that I hadn't picked up on previously. Trust me when I say – they have put in the time and effort to do this room justice. It's a masterpiece.
Puzzles
Am I gushing? I feel like I'm gushing. Again, these were all outstanding. Bored of repetitive four number locks? You might find one or two in this room, but you'll also find levers, pulleys, pressure pads, audio clues, magnets… Honestly it's hard to remember all the different types.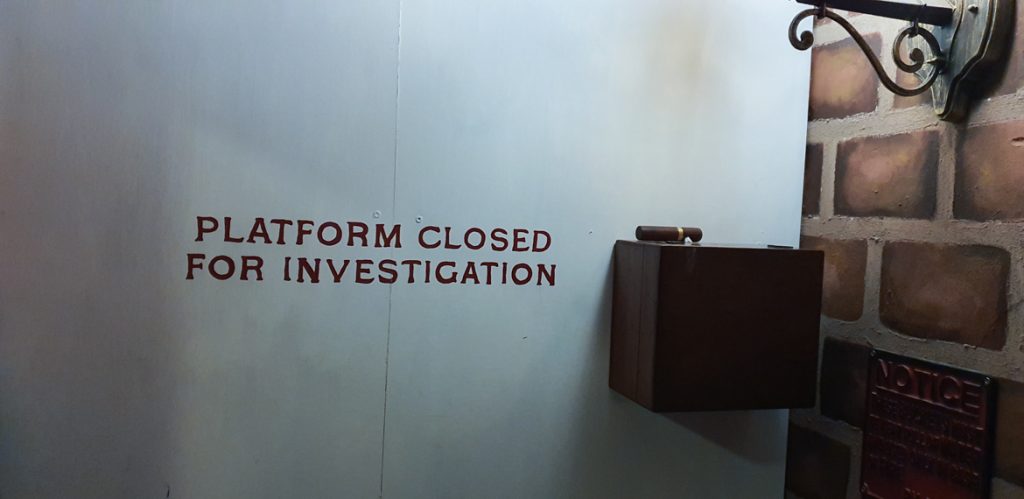 This room is jam-packed full of puzzles as well. Tim and I got through them at quite a clip, luckily, with only one or two giving us pause, and only needing the one over-tannoy nudge that the thing we'd just tried had an effect that we hadn't spotted.
Honestly, the main thing holding us back in this room was our past experience of mediocre rooms. We mostly got stuck on puzzles where they seemed too inventive to have the obvious solution, such as placement of an object.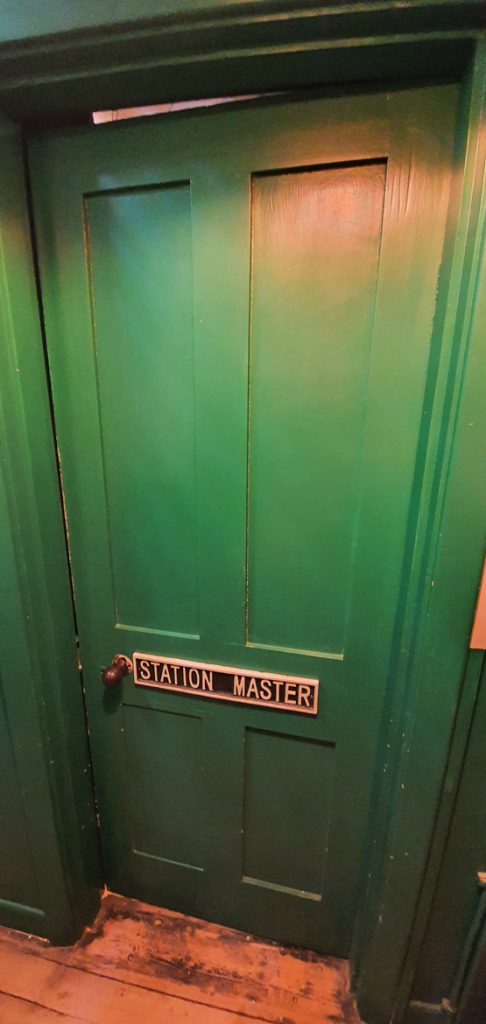 The objective of the room isn't to escape. Rather, it's to identify the spy based on a small scrap of evidence. This was definitely the trickiest part of the room – while we actually solved all the clues around the 40 minute mark, we took another 15 or so compared our evidence and debating with each other.
We narrowed the suspects down to two, and our final guess was a bit of a punt. This was actually the one small aspect of the room that didn't 100% impress me – after putting in all that effort, I wanted to feel like my work had really paid off in an obvious way! But luckily we got the right answer, so our deliberations panned out. I also think this is an element that would really benefit from the head-to-head race option. If you know your friends are doing the room at the same time, you're more likely to take a bit of a punt on the final answer.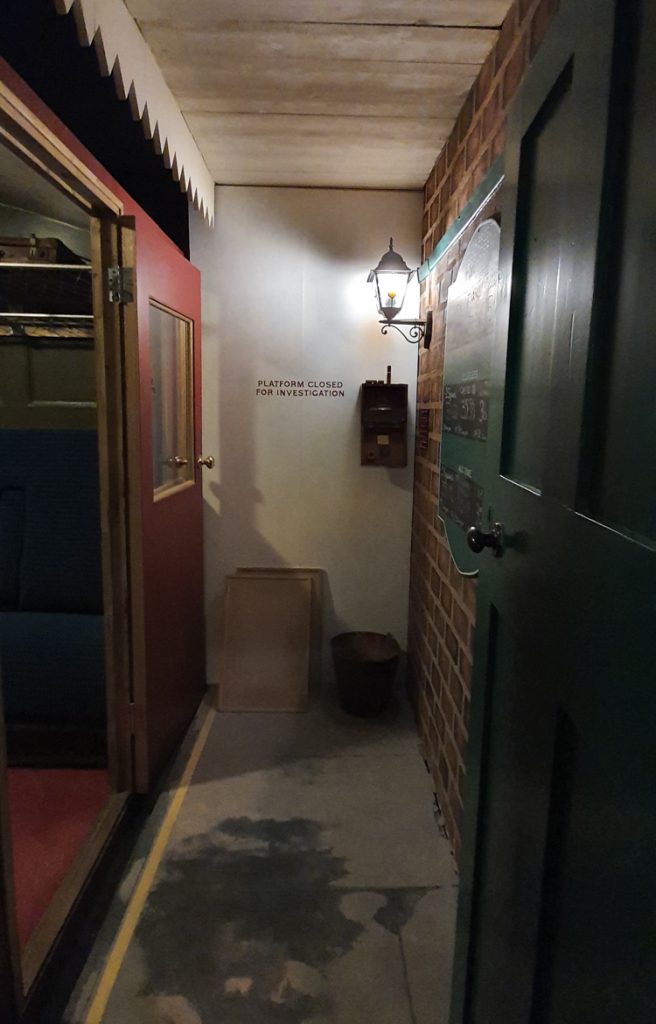 Finally, the room also has an additional mission: find as many decrypt cylinders as possible. This extra task meant that throughout the room we had a lot of small wins, whenever we found another cylinder. We managed 10 – I won't say how many there were, but we definitely didn't find them all!
Summary
In short – when can I go back to try one of their other rooms? Can it be, like, now?
Theme: 5/5 | Puzzles: 5/5 | Difficulty: 4/5
Clue system: tannoy system
Success: yes, correct suspect identified, 5:53 remaining and 10 decrypts found