The fantastic Loct In escape crew headed to Keswick for a week of walking, chilling and drinking wine – and natch we decided to check out the local escape room.
Kong Adventure
One of only two escape establishments in the Lake District, and the only one in Keswick itself, Kong Escape Room is based inside a climbing centre, itself inside a climbing and hiking shop. After making your way through the racks of walking trousers and cagoules, you head up the stairs to a balcony that offers an impressive view over their climbing walls. Watching small children race up the sides of the building with speed helped gear me up for what lay ahead.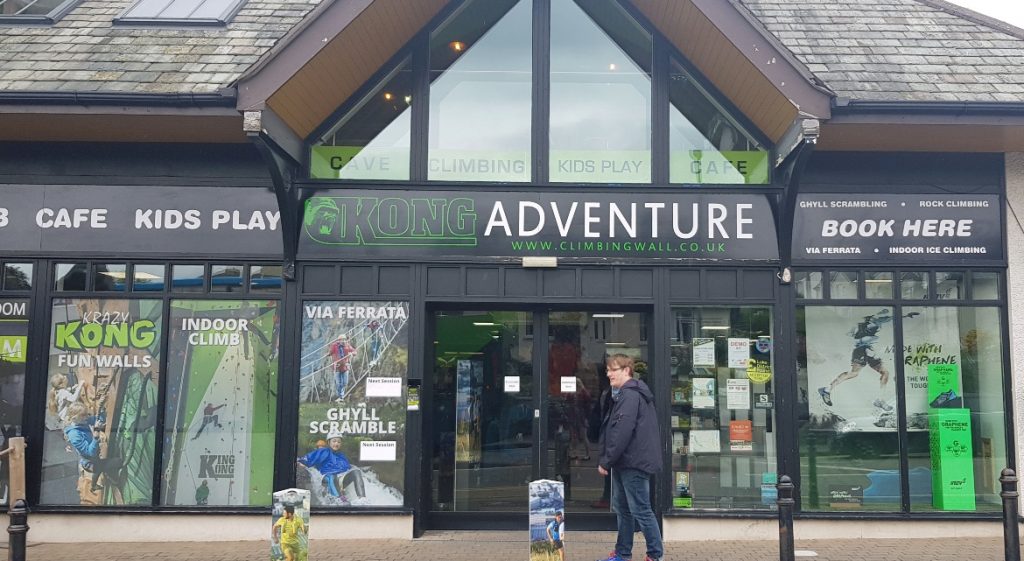 Our game master met us and led us into the room, where he gave us the brief. Friendly and laidback, he chatted easily with us about his role at Cockermouth Mountain Rescue and our time so far in Keswick… which led neatly on to explaining the room.
Mountain Mayhem
The theme fit the location down to a tee. Our local mountain rescue team, who spoke to us through a radio, had sent a message saying they needed our help locating a fallen climber. We had to determine his location and radio it back to base. But a storm is incoming, so time is of the essence.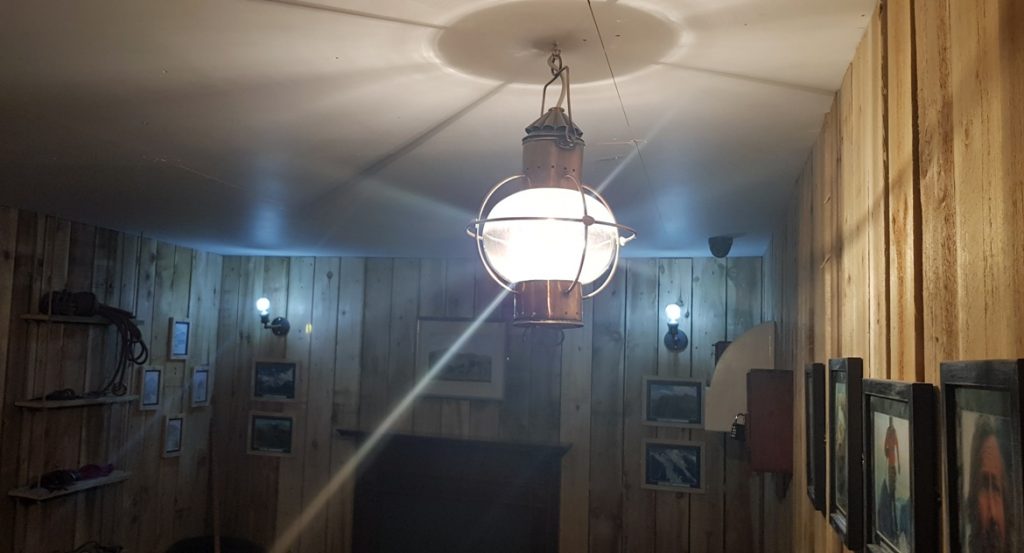 After checking we understood six-figure grid references, directional locks and how to use the radio, our GM left us to it. The timer started, and we set to work exploring the space. Dressed up like an alpine mountain lodge, there were plenty of clues to find and puzzles we could get started on straight away. There were also a lot of knick-knacks, so we were never sure whether something was just a prop, or a clue that we didn't understand yet.
Small touches like receiving in-game information over the radio (with correct radio protocol), the timer being linked to an incoming storm, and the tightness of the puzzles being tied into the practical problem being solved (you'll understand what I mean when you go) really added to the level of immersion on the puzzle. If it weren't for the door we came in through and the lack of actual rain lashing down on us, we could have genuinely been in that alpine lodge.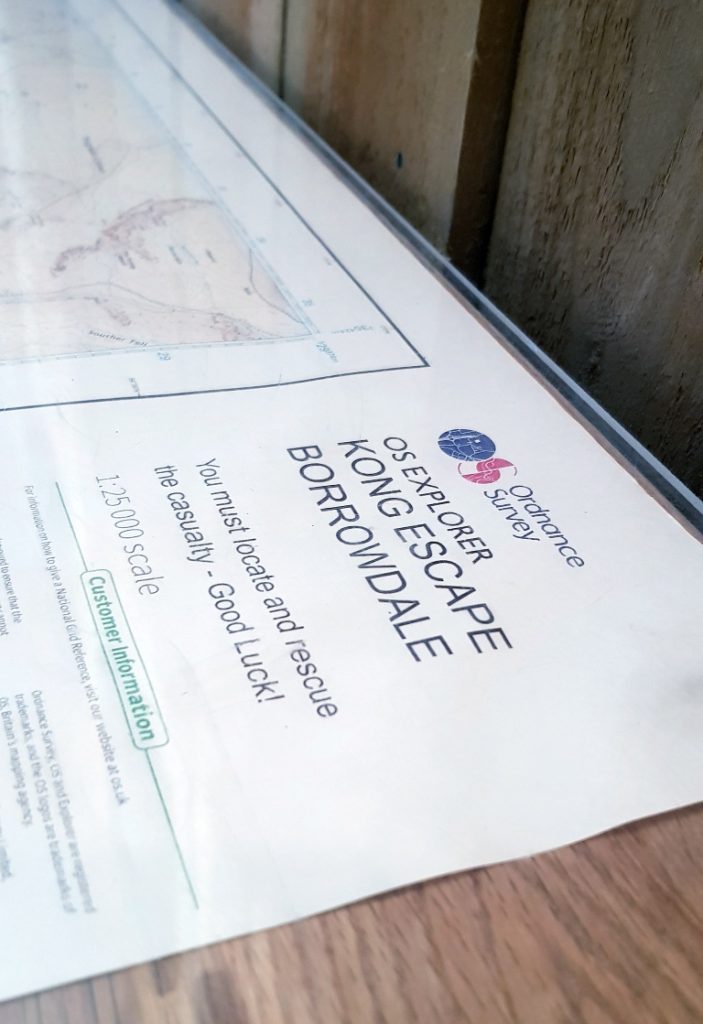 Puzzles
Honestly, I think these might have been some of the best puzzles I've seen in an escape room. Perhaps it was that, unfairly, I didn't have particularly high hopes for an escape room with little local competition, but honestly so many of the puzzles surprised and delighted me with both their ingenuity and their pacing.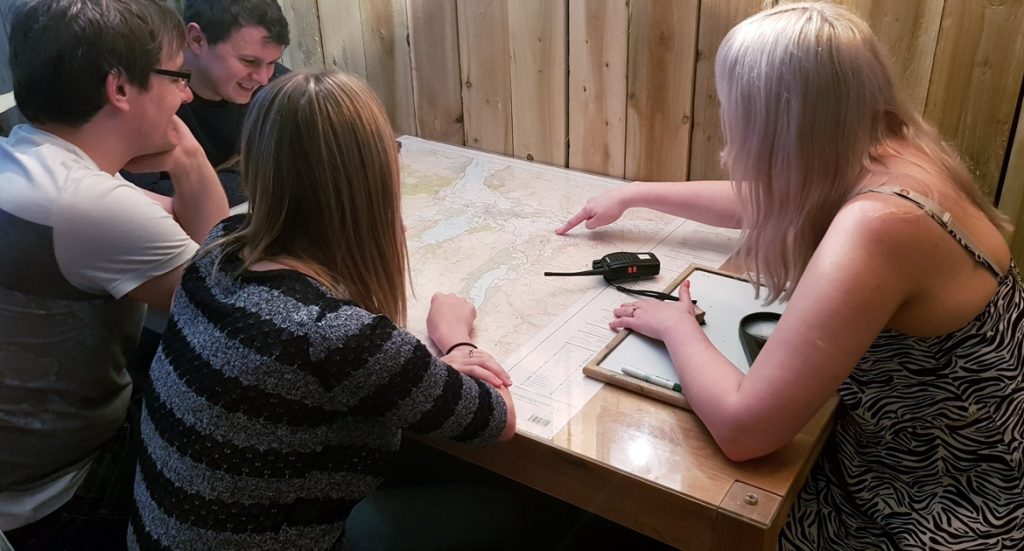 Unlike at many other games, it was incredibly rare for us to all four be stumped over the same puzzle. The puzzles diverged quite naturally, and there were a lot of problems that needed two people in order to solve them most efficiently – or at all! One in particular – my favourite puzzle – had all four of us carefully working in tandem. I wouldn't suggest you take this room on with any fewer than three people, and I think it's one of the few rooms I've done that will still shine with six participants.
The theme was tied in incredibly closely to the puzzle – stacks of Wainwright books, hiking equipment, scales… I would say more but I don't want to spoil it for you. It was also a considerably more physical puzzle than I'm used to, which meant that teamwork was even more important. It made use of more senses than many puzzles – sound and touch, as well as sight, which further added to the challenge of the puzzles. In particular the countdown was accompanied by an increasing level of storm noise, which increased the sense of urgency.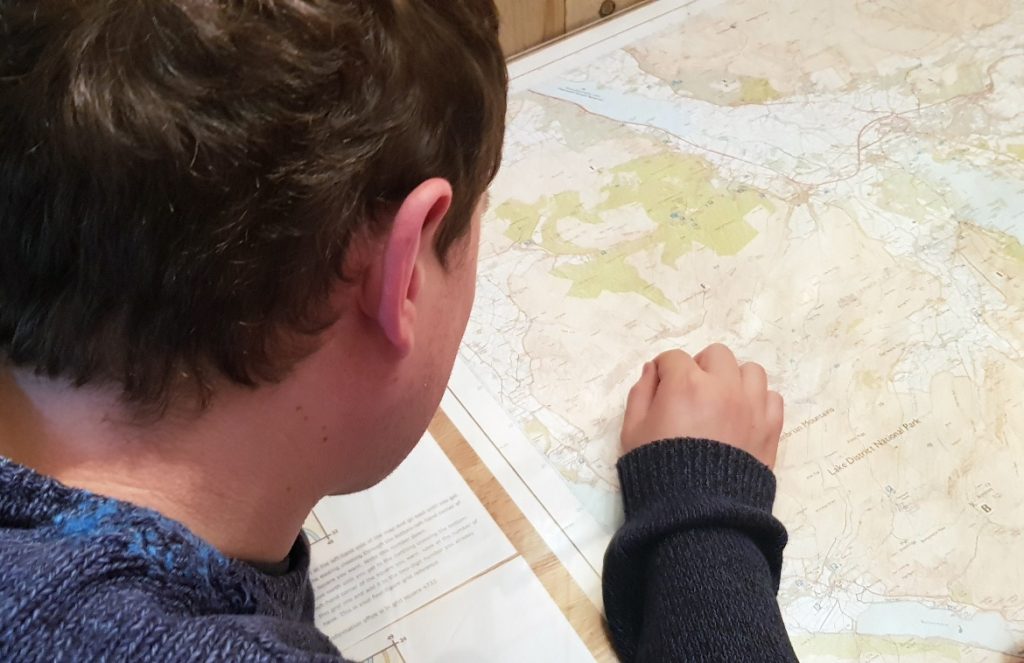 Most importantly, the finale of the puzzle was intellectually satisfying – we'd come to the room for a certain thing, and we found it. Sometimes rooms that don't end with a door opening can feel a little anticlimactic, but there was a special twist that meant this wasn't case with this room.
Summary
Possibly the best escape room I've done, due to immersion, pacing and variety of puzzles. If you're not a hill walking fan, it's still worth coming to Keswick for this escape room!
Theme: 5/5 | Puzzles: 5/5 | Difficulty: 4/5
Clue system: radio to receive clues, but 5-minute penalty for each clue
Success: yes, 10:33 remaining (no clues taken)