ICYMI, my past month has been taken over by an immersive gaming/theatre experience called The Lucky Ones. Leeds-based company Riptide invited me to take part in a performance that swept into my life (like exactly that, a riptide) and swept me away.
It's been a long journey, and I'm not 100% sure it's actually over. But here's my recollection of what happened to me. For the first half, you'll need to see my other blog post, but read on to discover the ending to this crazy tale…
Warning – spoilers are below. Another warning – this is a long one.
14th March: Lucy's Flat
Today was the day. The day I went to Lucy's flat. The day, I hoped, that I would finally come face-to-face with some answers.
Spoiler: that didn't happen.
I made it to the address at three minutes to five. Cue nervous waiting on the street, scanning the faces of everyone around me. My phone buzzes, and it's Max telling me the code to the door. I hesitate a moment – going into a flat with a strange man seems a dangerous choice. But my curiosity overpowers me, and I punch in the code.
The lobby is empty, but all of a sudden Max appears. He ushers me into the lift. He's frantic – no wait, he's scared. His hands shake as he keys in the code for the lift. It doesn't work. He tries again, and again it fails. Cursing, he heads to the stairs, with me in close pursuit.
One floor up, he hands me the key and tells me the flat number. Then he disappears back downstairs to "keep watch". I head for the room, not knowing what to expect really.
And… it's a flat. A messy one. It could almost be my flat!
The radio spits out static. The bin is overturned. Salt is spilled across the counter. A half-packed bag is on the bed, full of clothes and towels. Did Lucy really get away? Has someone else been here? My mind is whirring, and I can hardly take it in.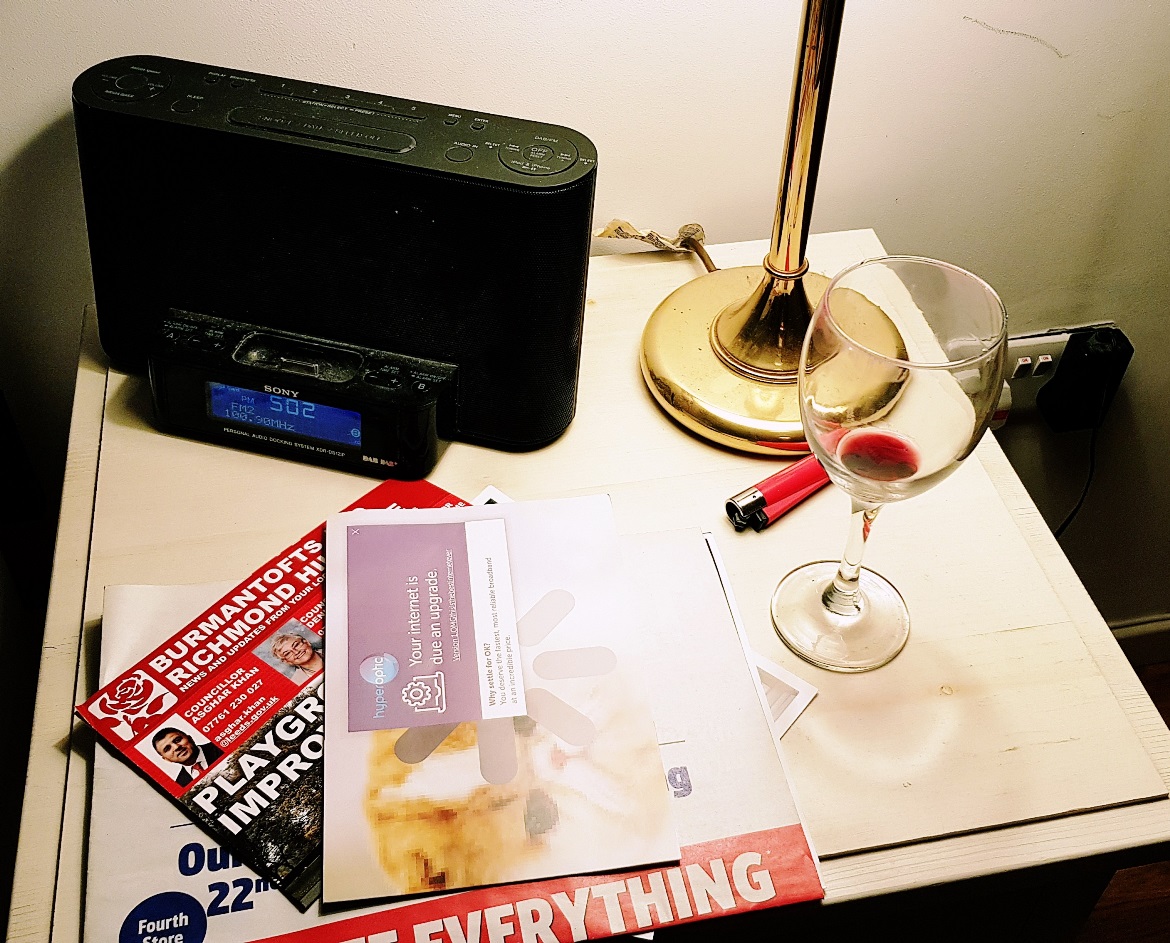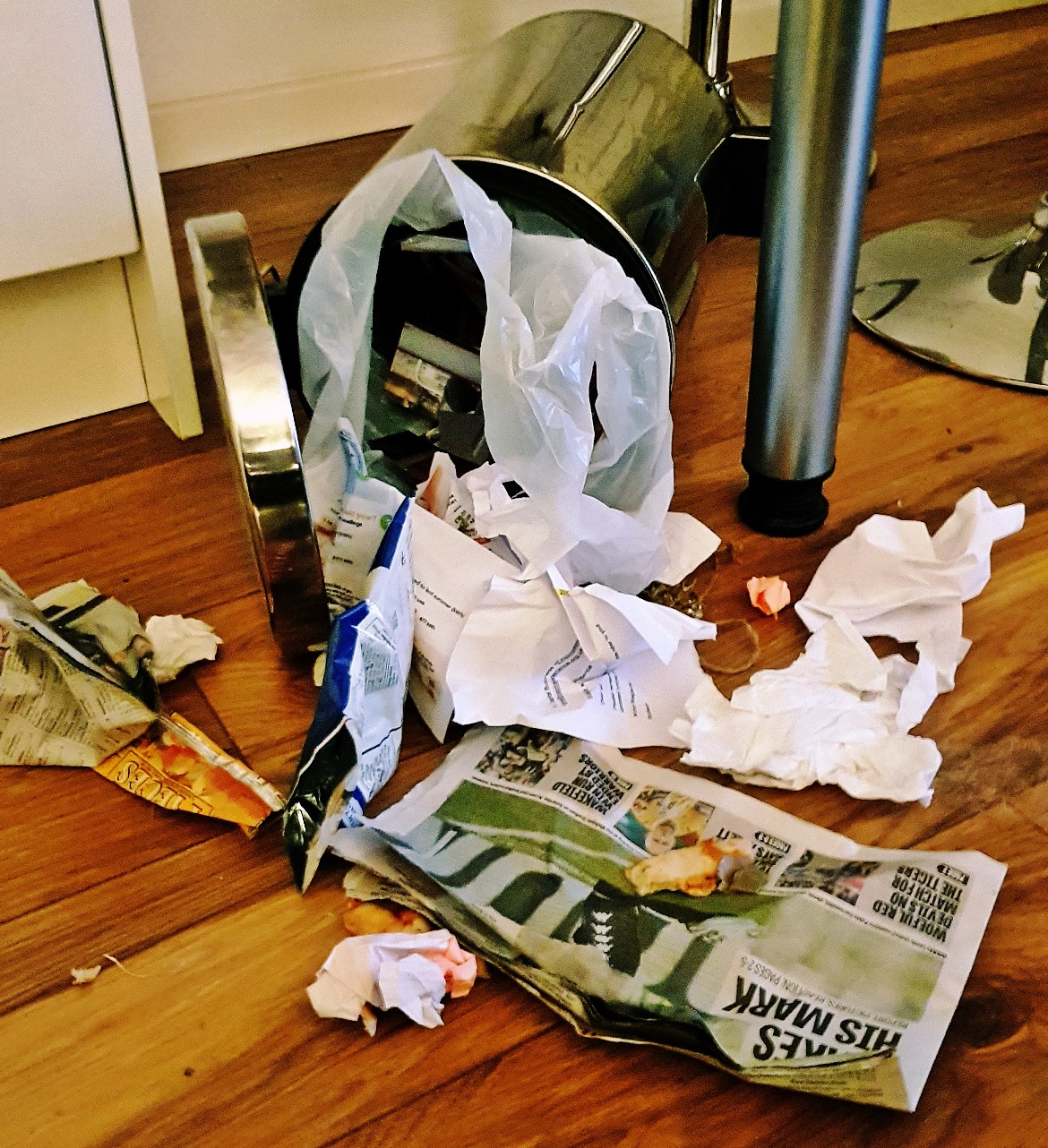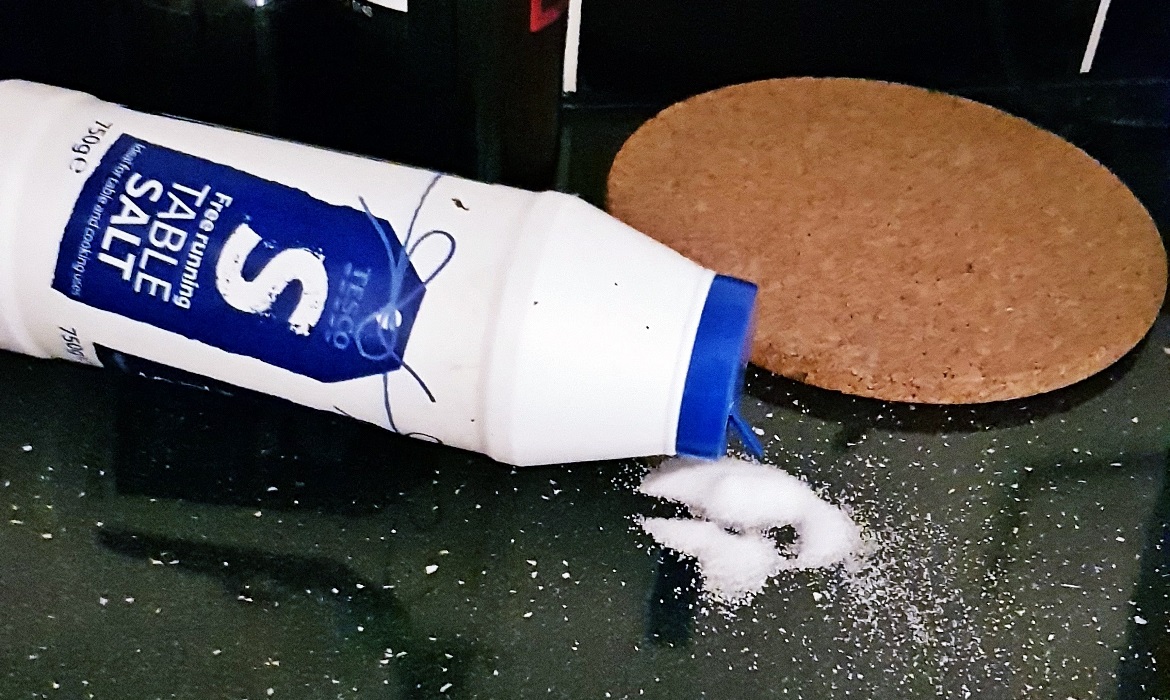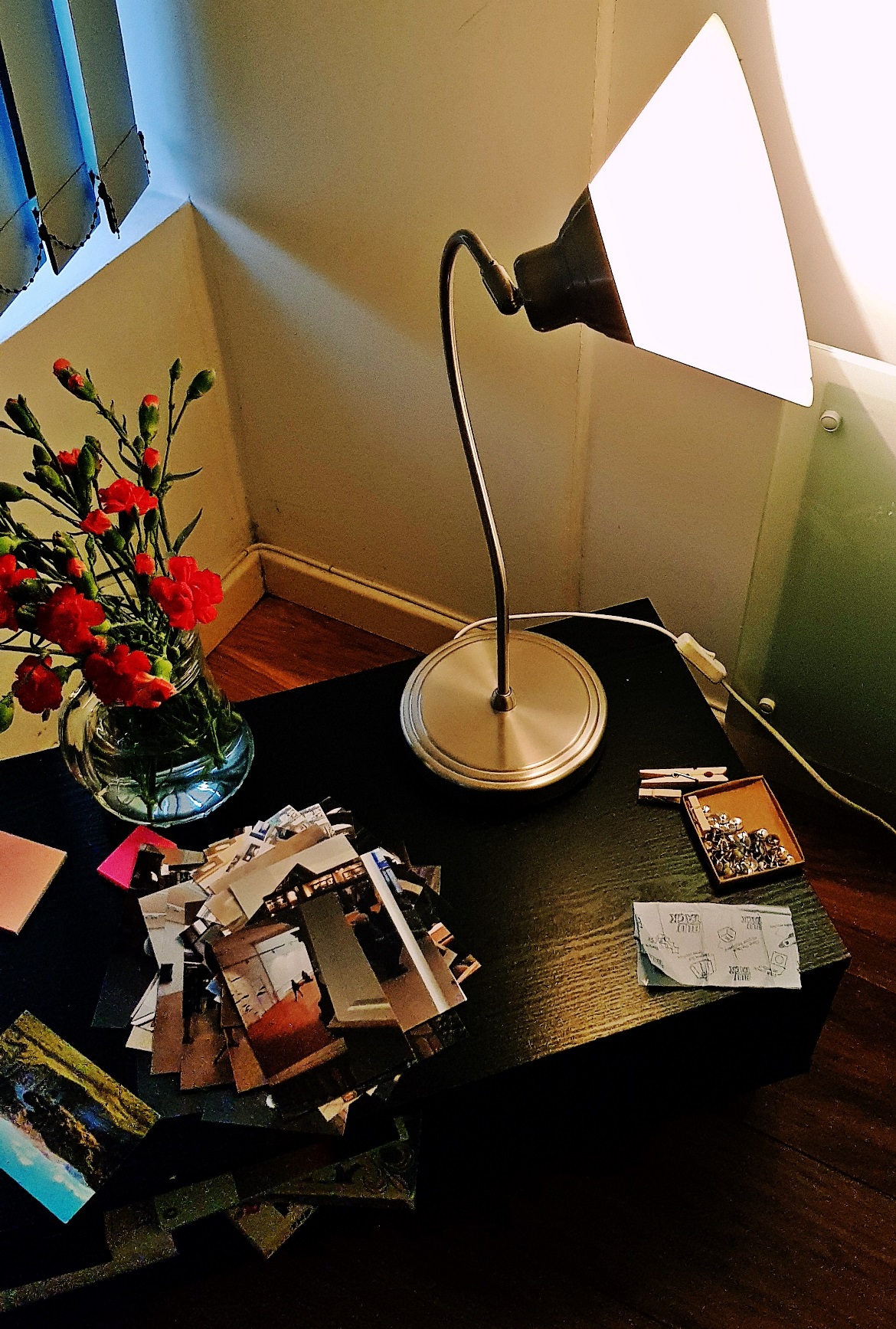 My phone vibrates, and it's Max. He's going to be texting me a series of instructions. He asks what I can see.
As I search the room, I quickly come across a letter addressed to me. I open it to find part of a puzzle. I spot more pieces on the noticeboard, and quickly deduce that it's a map of Lucy's flat. Finding all the pieces will lead to the "buried treasure", or whatever I'm in here for.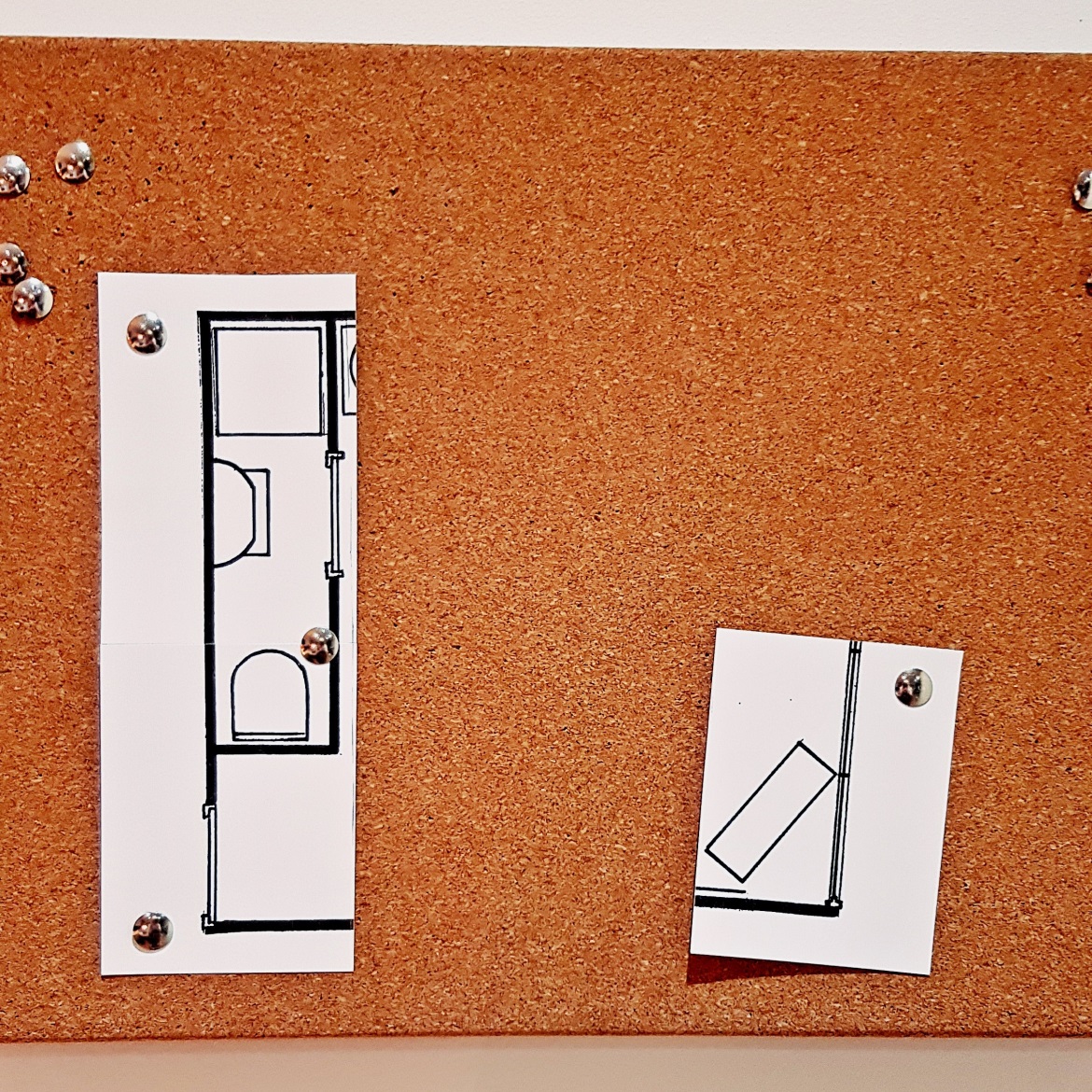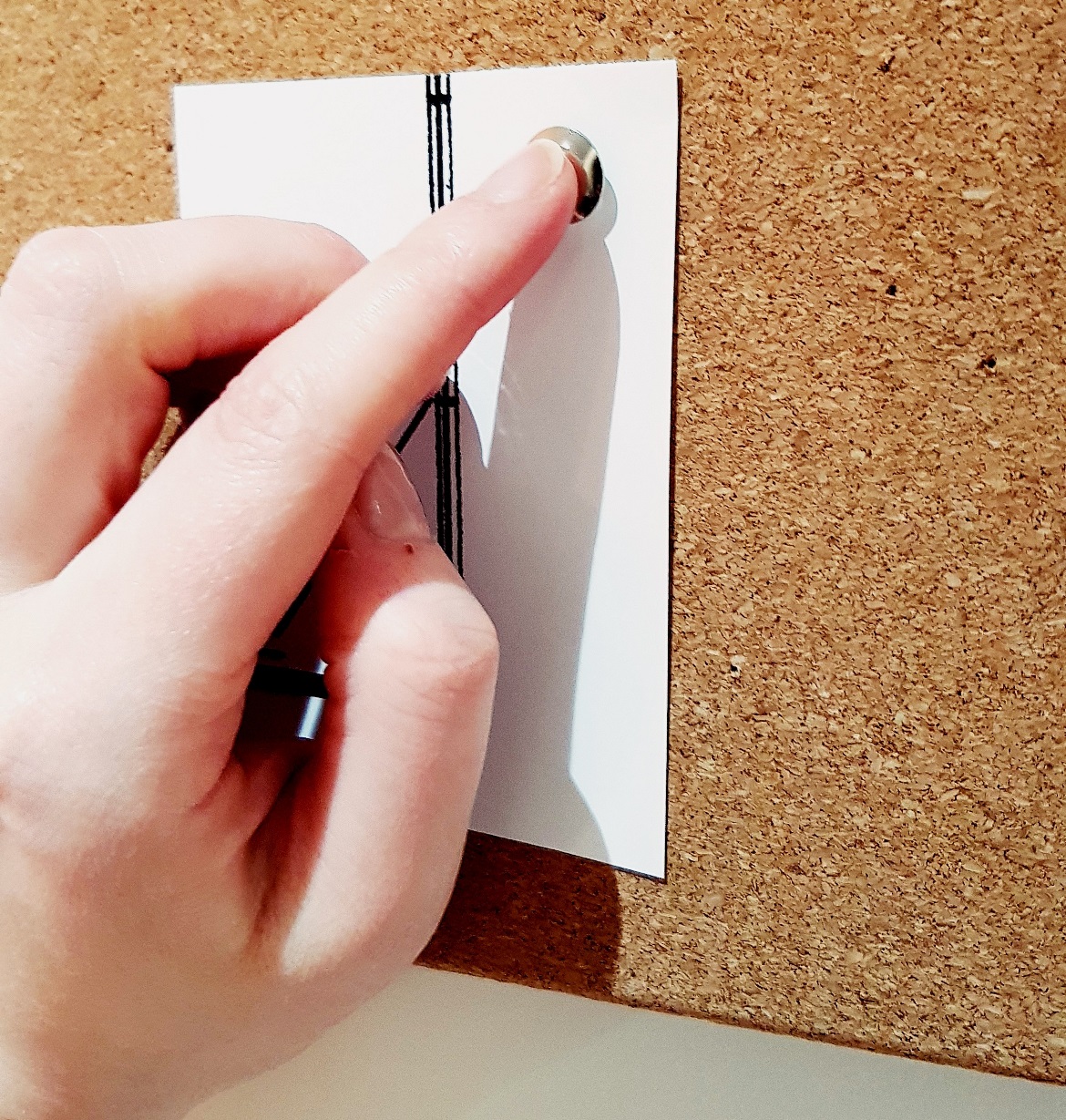 I continue to search the room. Max's texts are almost a distraction, and I deliberately delay sending replies. I want as much time in here as possible, to find out more, to get inside Lucy's head.
There are clues scattered all over the place. A calendar with "Dinner with Max" and "Send Flowers" on circled dates. A stack of photographs, seemingly taken without the subjects' knowledge. I leaf through them anxiously, but I don't find one of me. There's a woman, standing up, giving a speech. I wonder if it may be Lucy.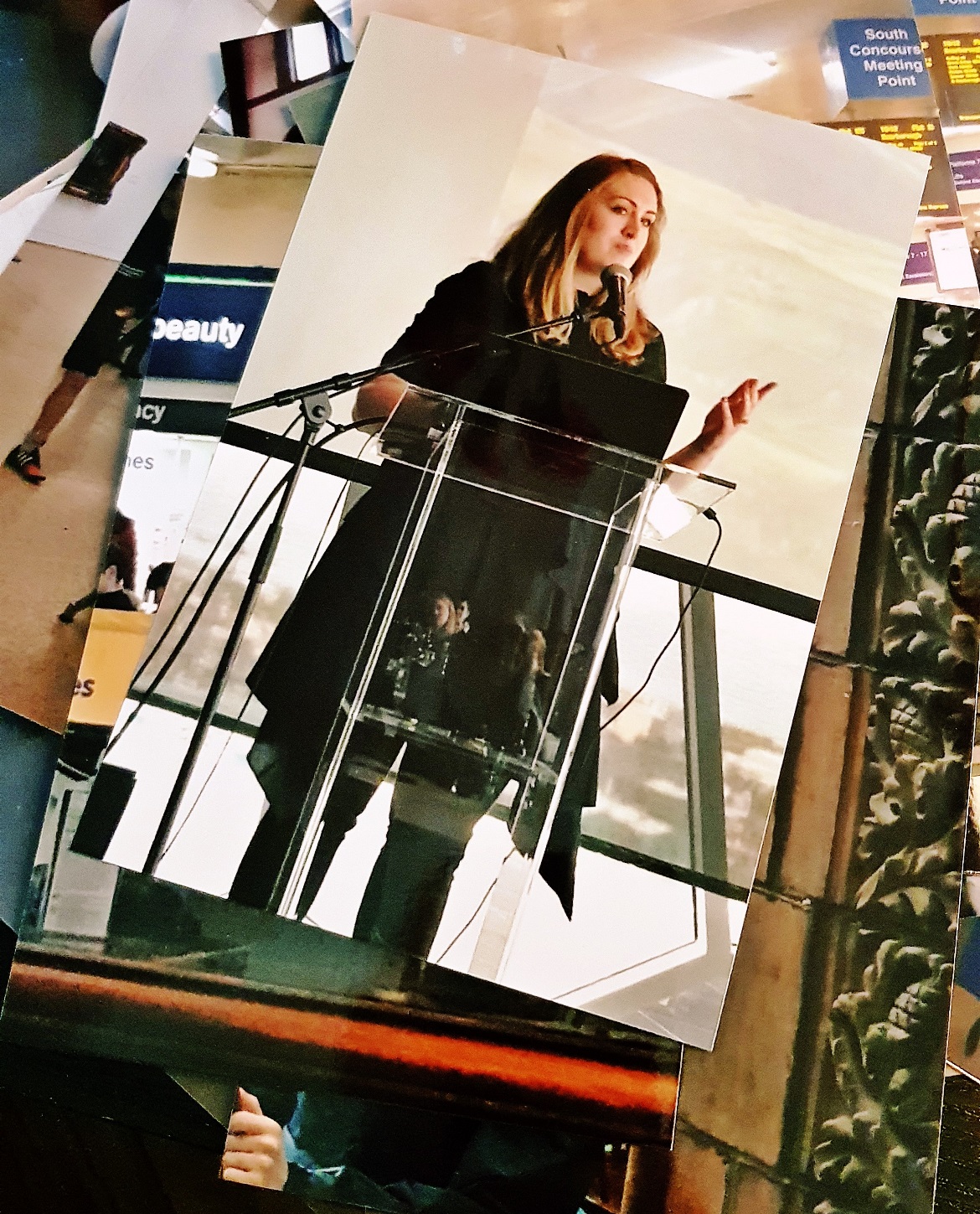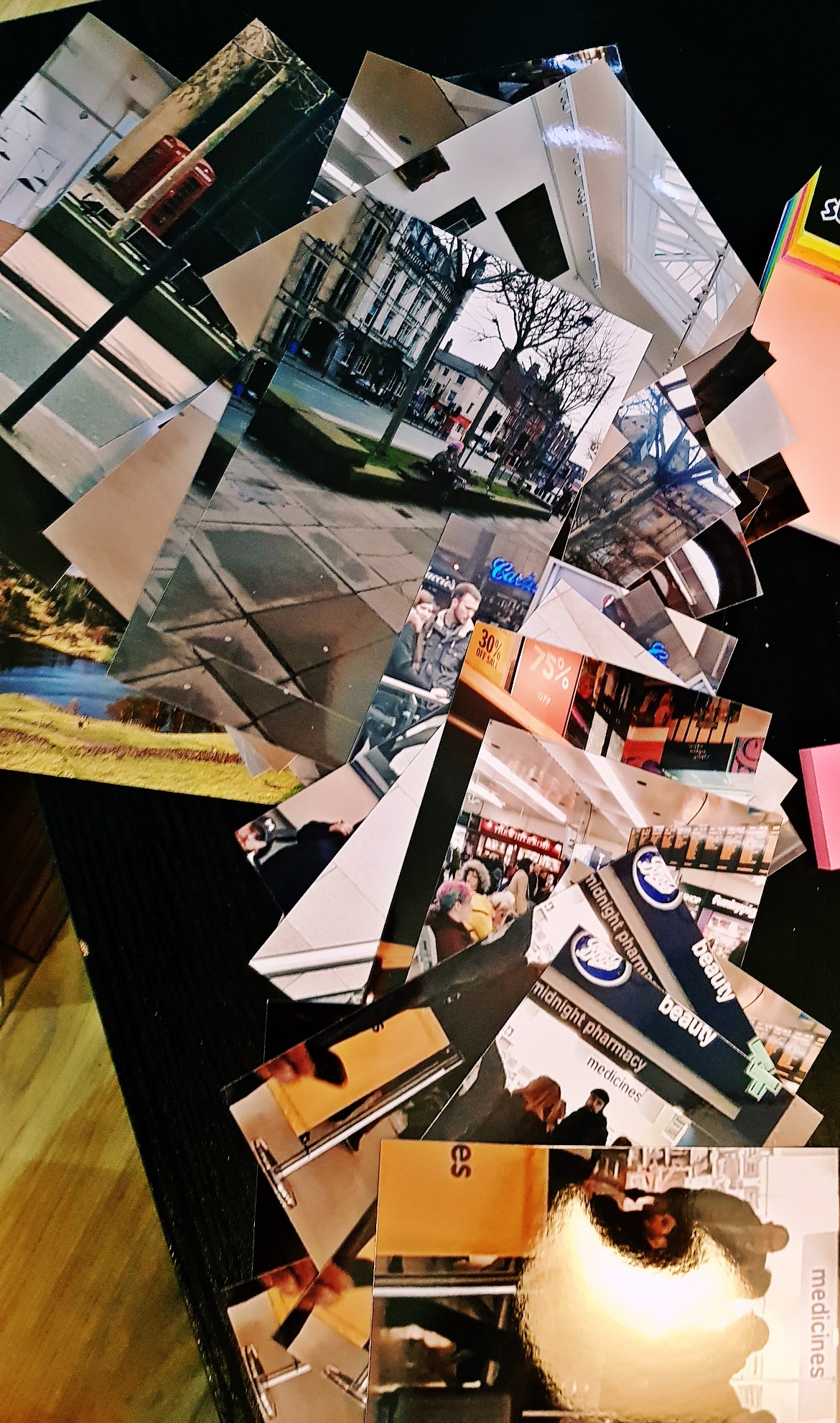 As I search, I see lots of similarities between me and Lucy. The same nail polish I use. The same toothbrush. The same contraceptive. I don't know how much is coincidence, and how much is planned.
The next clue leads to a bottle of apple juice in the fridge. I find a key, and quickly a keyhole. Two more pieces of the puzzle.
As I search further, I spot some photos on the door of the wardrobe. Still none of me, but I see notes about the people in the photographs. One is the woman I thought might be Lucy, but from the note it's clear it's not.
Michelle

Lecturer

Married – how long?

Dog
I turn, knowing that sooner or later I'll find the photo of me.
And I do. I'm stunned I didn't notice it earlier – I must have been blinded by my adrenaline. An entire wall is covered in a montage of photos.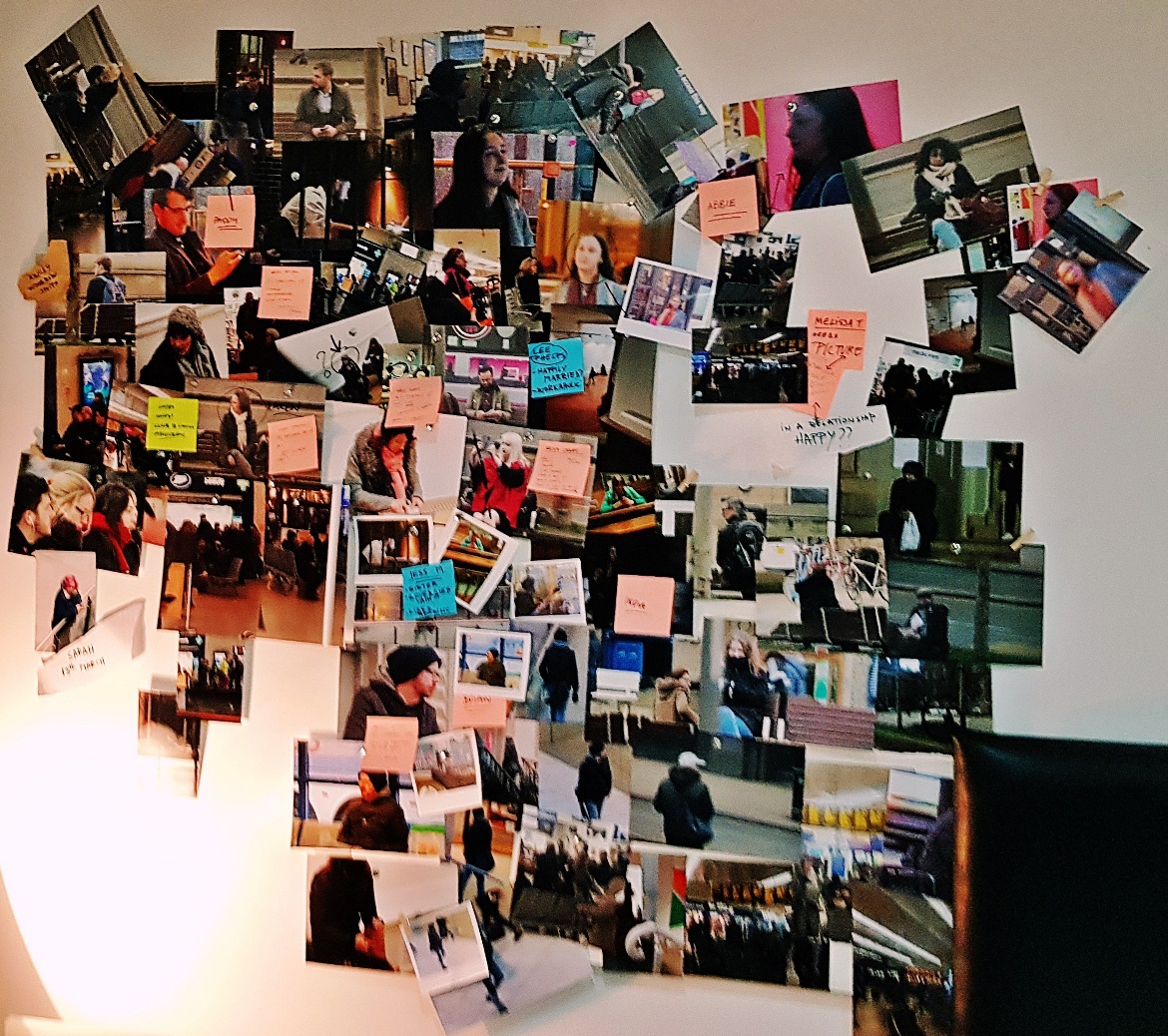 More notes. Not just watching, judging. One has the note:
Jess M

Sister

Loves Lush – Vain?

Likes Reading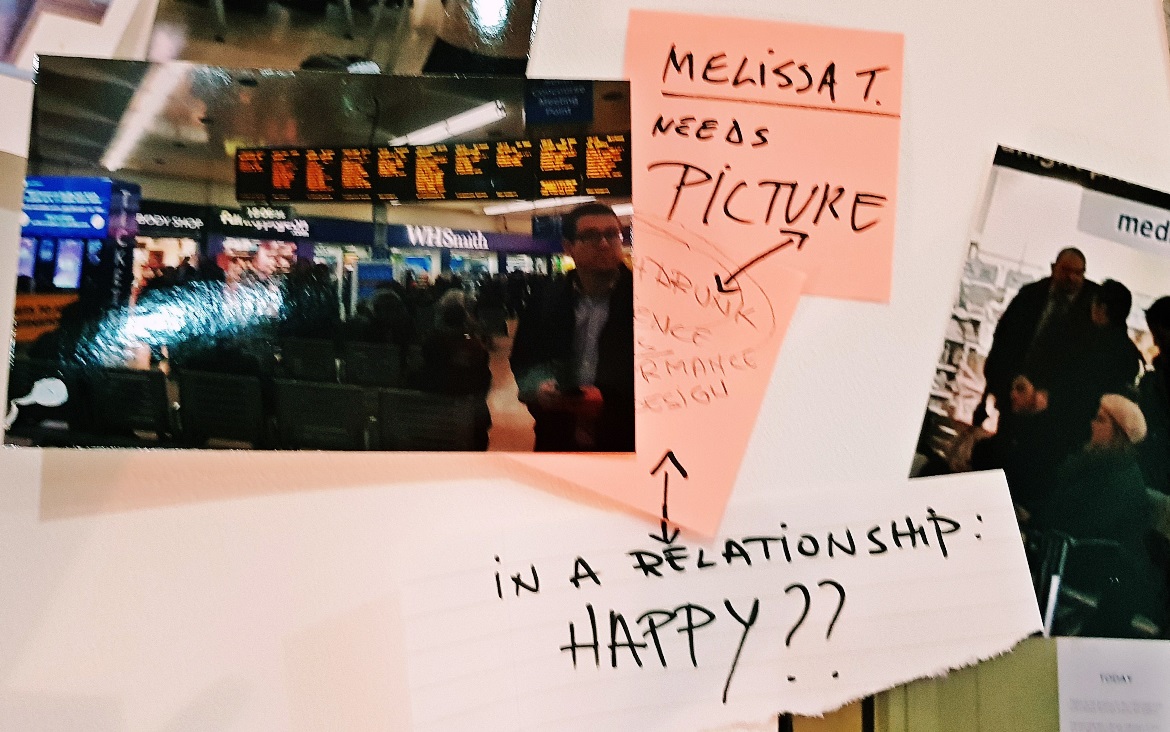 And there. Right in the centre. Me. It's the day I met them to get the parcel at the Art Gallery, and I'm mid-selfie. It's taken from right in front of me. A black line streaks down the centre of the photo.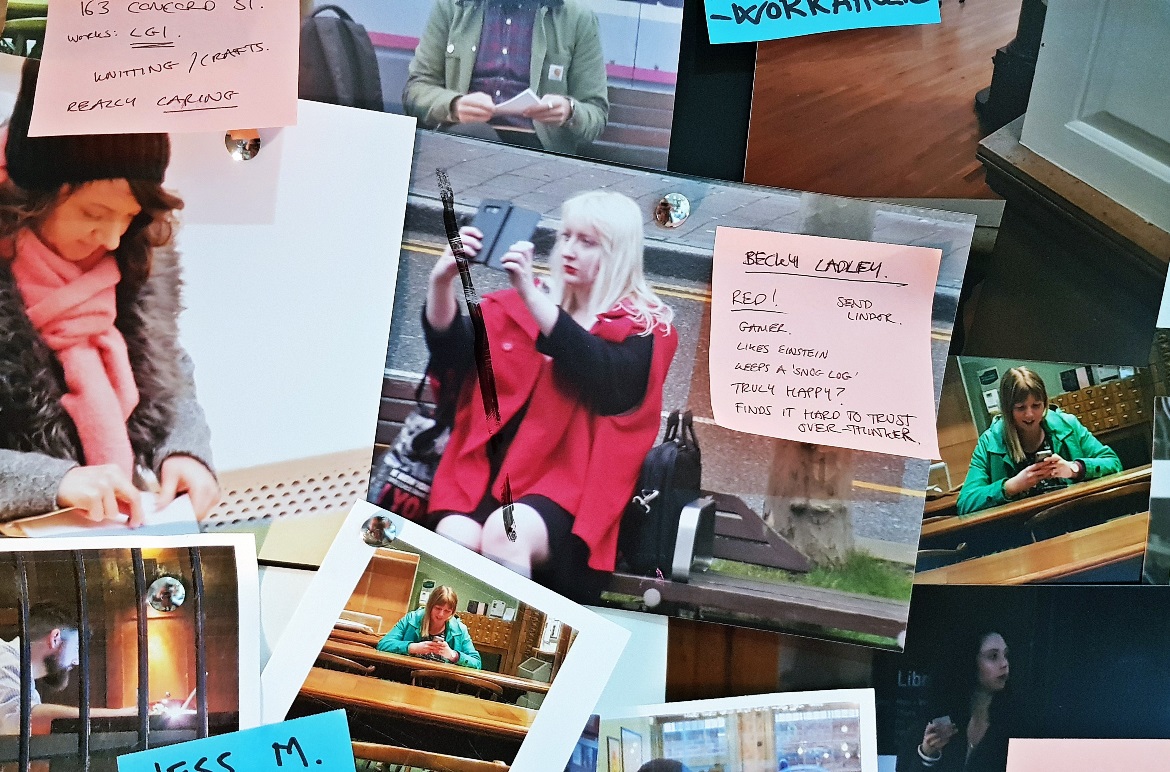 My post-it-note has lots of comments on.
Red!

Gamer

Likes Einstein

Keeps a Snog Log

Truly Happy?

Finds it hard to try – over-thinker

Send Lindor
I'm… stunned. The Lindor was deliberate. They had scrolled all the way back to the start of my Instagram, where I confessed to having kept a Snog Log when I was in my early teens (don't judge). And they think I'm truly happy? Is this part of the game, that whoever enters Lucy's flat gets that, or is it something they (Lucy) truly think about me.
Well, it's clear that the over-thinker comment is spot on.
I don't understand. I knew that part of Lucy's work at Capital Experience involved watching me, working out how to make me happy. But why would this be at her flat. Was she taking her work a little too personally? Could I really trust her?
Texts from Max drag me out of my contemplation. I continue searching the room, and find a box in a drawer under the bed. It contains a single silver shilling.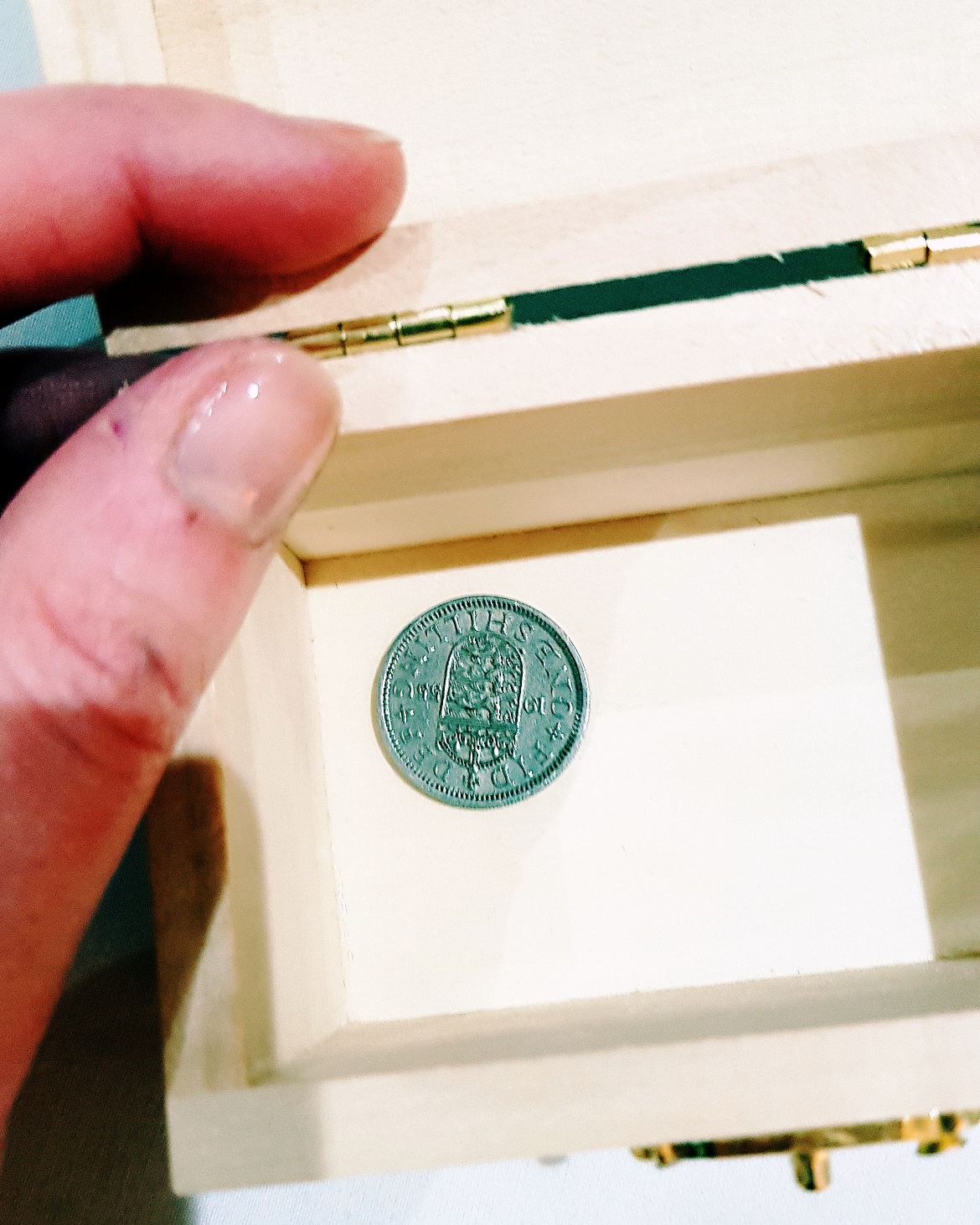 The remainder of the puzzle pieces – one in her pillow and one in the cut out pages of a book – lead me to realise this shilling was the object of my search.
I've barely scratched the surface on Lucy's flat, but Max bangs at the door and tells me we have to leave.
14th March – The Chase
As we head downstairs, Max tells me someone has turned up. That she's watching us. He points out a woman standing on the top steps of the Art Gallery, directly opposite. I snap a quick photo.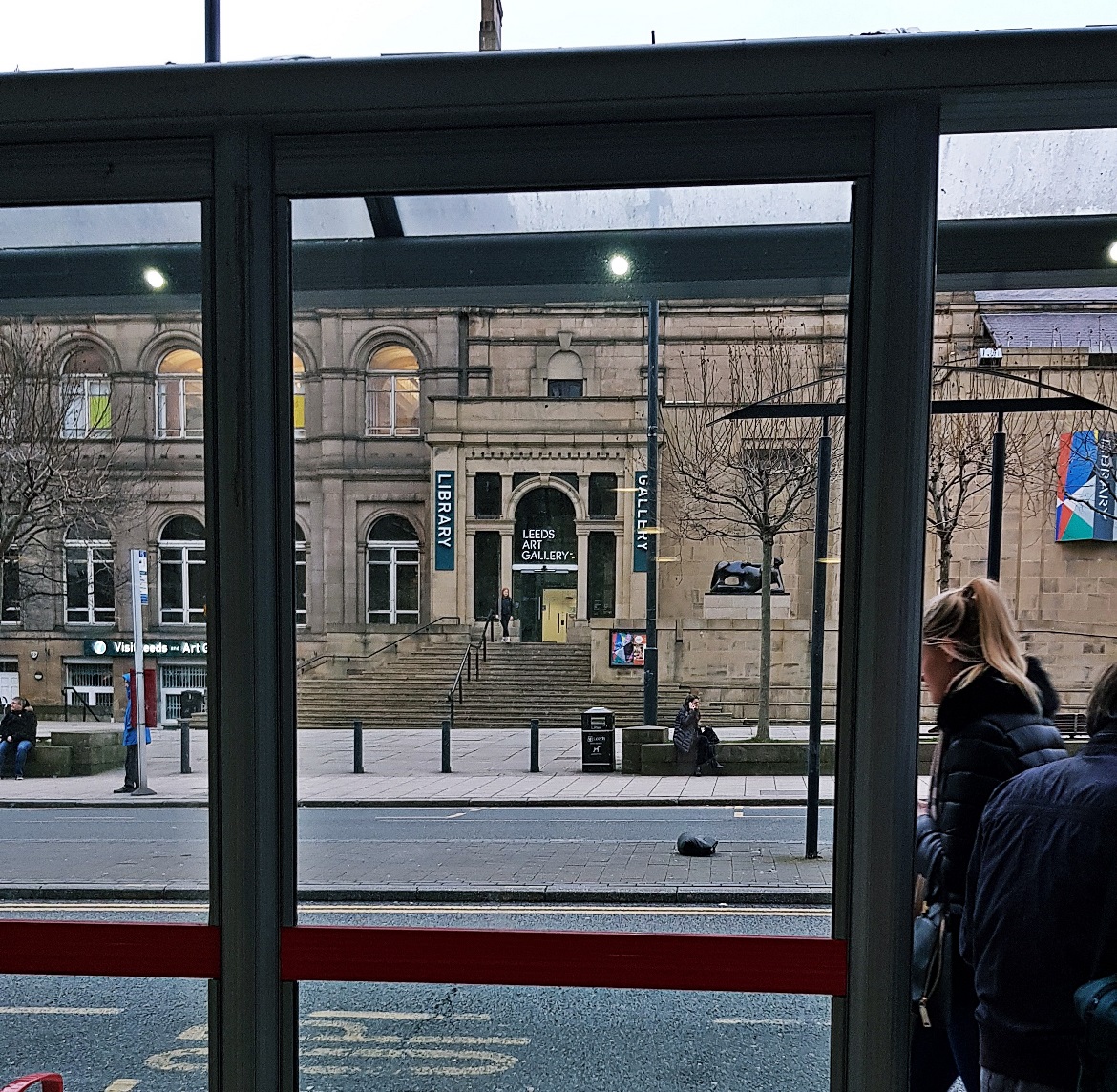 Max says we should split up, that she'll hopefully follow him. Like that was ever going to happen. I start to walk, and she's on my tail. I'm trying to film, but my mind is a blank. I don't know how to escape. The centre of Leeds is a grid of wide streets. I begin to run.
I cross the street, and turn back, but I've already forgotten what she looks like. I don't know where she is. I duck down an alley and around a corner. I hide out of sight, but peer back at the entrance to the alley, hoping I'll recognise her by her determined strut towards me.
Two men walk down the alley, and I feel safer. Surely she should have caught up by now, if she'd seen me duck in here. I continue walking briskly. A man in a car asks if I'm okay, says he saw me hiding. I shrug it off and keep going.
I head back to the main thoroughfares, hoping to find the quickest route home. I'm constantly peering behind me. I spot someone smiling. It's a girl. She's got hair that possibly resembles that of the person chasing me. She's wearing dark clothes. I flee.
It occurs that it's possible I just ran away from a totally normal person. I don't care. I turn left, then down an alley. I consider going into a pub, but I fear that she's just a few steps behind me, and I'll be trapped. I keep going, across Briggate, into Harvey Nichols. I ignore the salesgirls offering perfume testers and plunge through the side exit into Victoria Quarter. I dash along the arcade, across the road, and pause near the entrance of Victoria Gate. I'm out of breath. I'm scared.
A few minutes of waiting reassures me that I don't need to divert through Victoria Gate to lose her in John Lewis. I'm alone. But I won't feel safe until I'm home and the door safely locked behind me. It seems to take forever, but I've made it.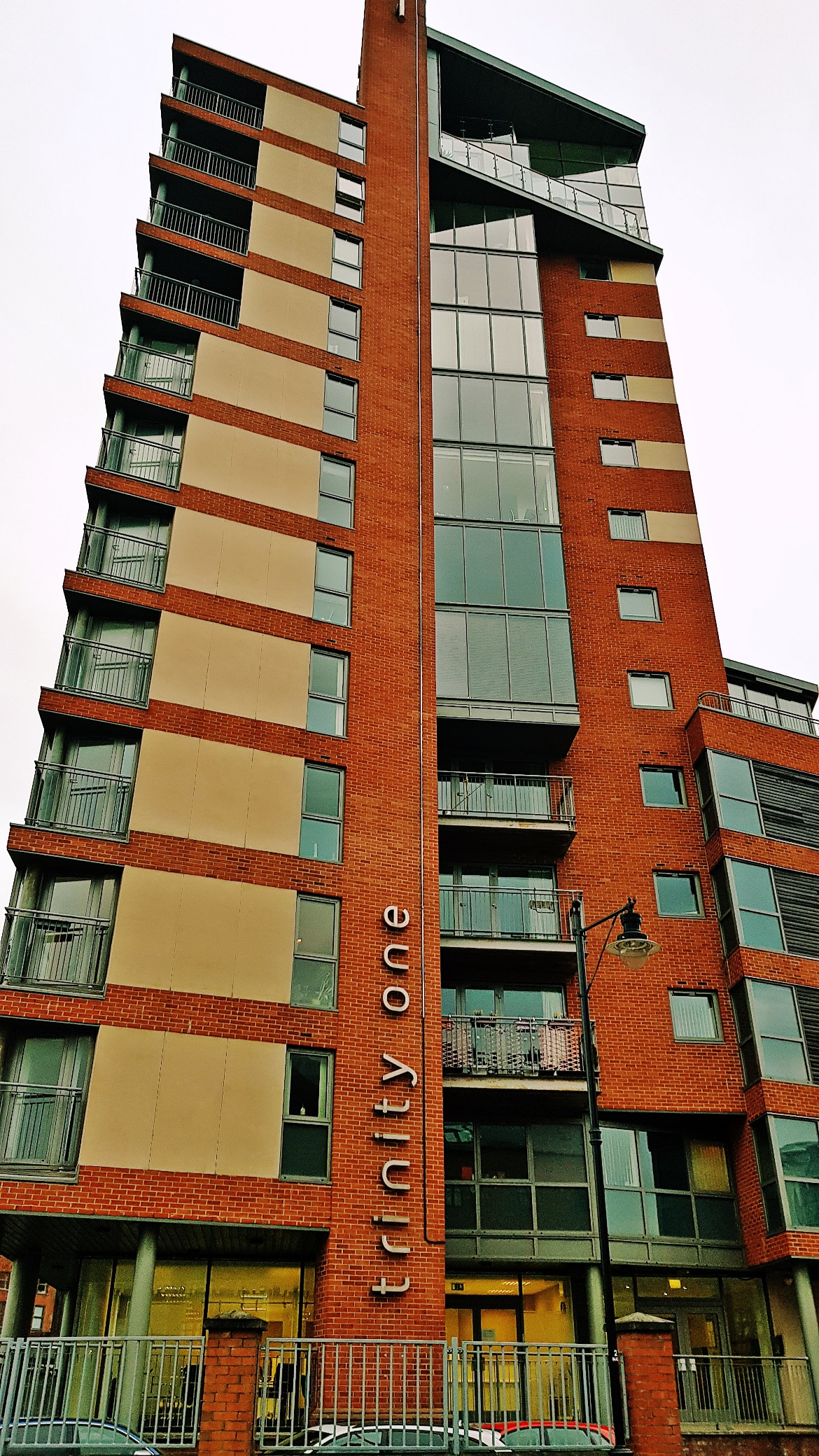 Riptide has implemented a media blackout for the next eight days, so I can't hop straight on Instagram to relay the tale of the most exhilarating forty-five minutes of my life.
Max texts to ask if I'm safe. I mention the pictures, and ask if we can really trust Lucy.
I know that Lucy was following people for work, but I'm not sure why she'd have them in her flat… that's strange … … … I've known Lucy for years but she hasn't been the same the past few months.
As you may be able to tell, I struggled to take photos of the chase, but if you check out the Riptide 4 Highlight on my Instagram page (on mobile) there's some fantastic footage of me looking very stressed.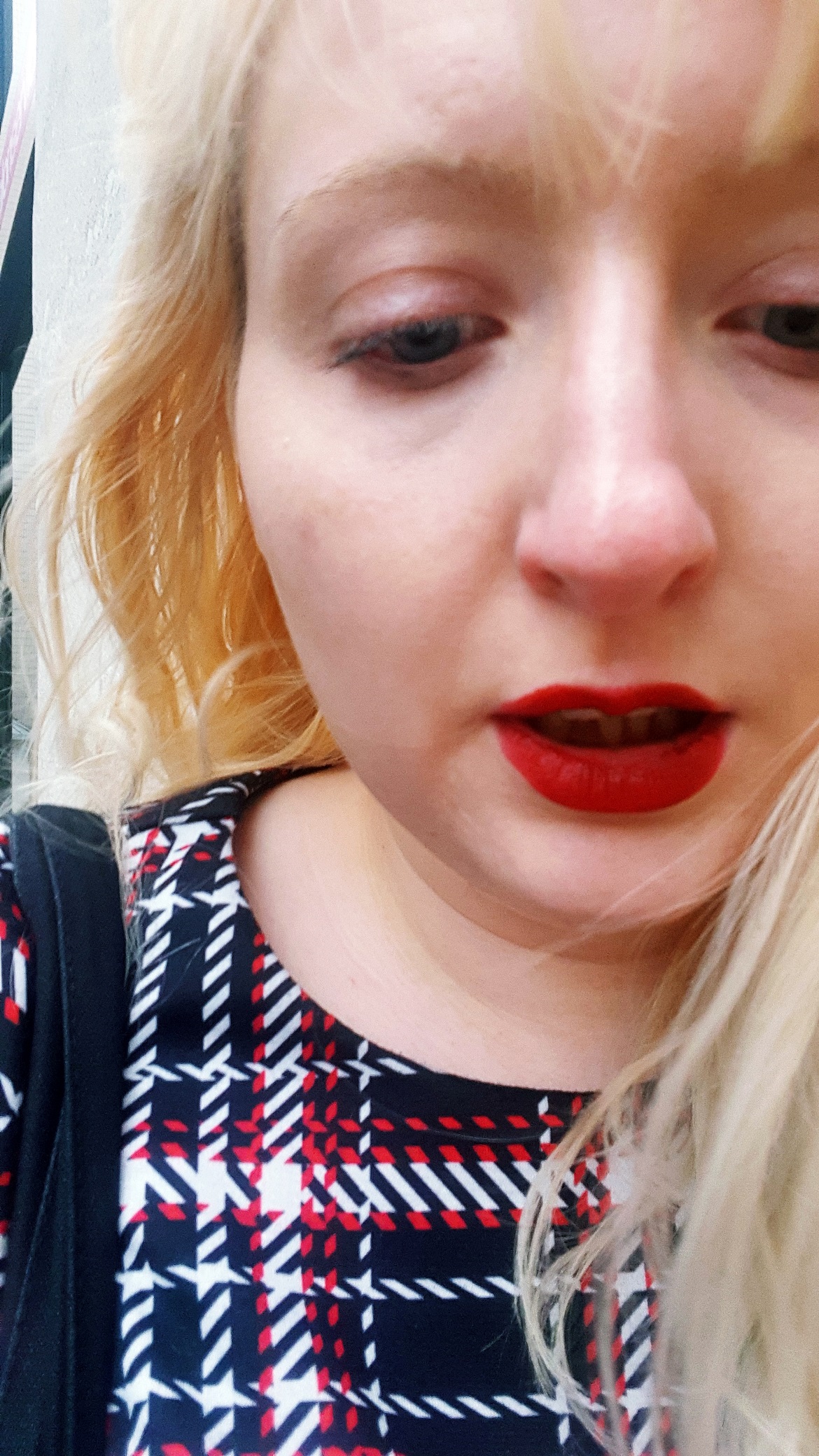 15 March
Today I receive a text from Lucy's old Capital Experience number. Adam introduces himself as my new Relationship Manager for Capital Experience. Again, my happiness is their primary concern, and he also warns me off contacting Lucy any more.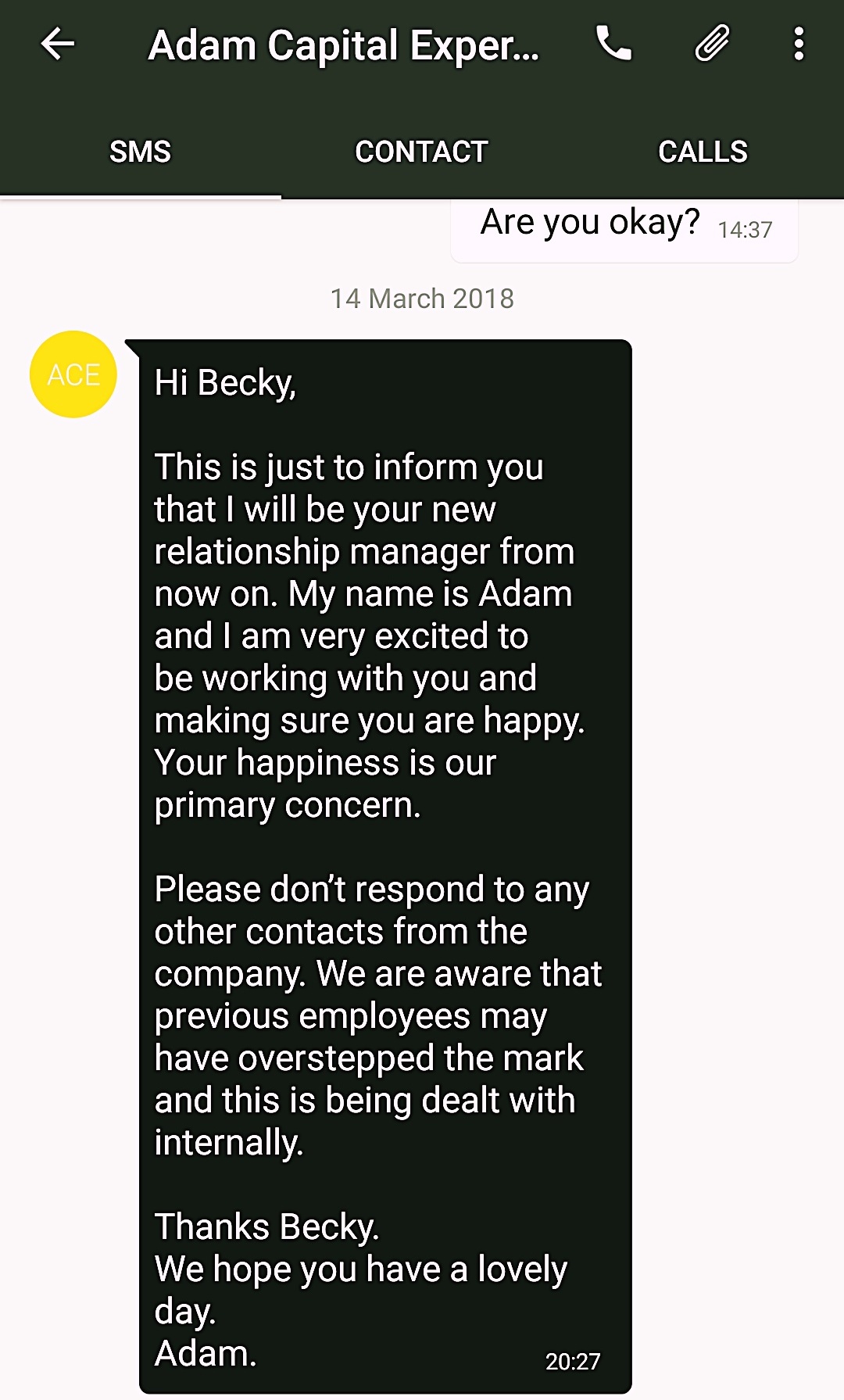 I ask again about that pesky premium membership, and he repeats the corporate line that Premium members are selected based on behaviour.
I'm starting to significantly lose faith in Lucy. The photos in her home really confused me. Combined with the "you're so lovely" text, I'm getting really freaky vibes from her. I'm already considering turning Lucy into Capital Experience, handing over the shilling, and hoping I get Premium Membership out of it. I text Adam to test the waters, but he doesn't reply.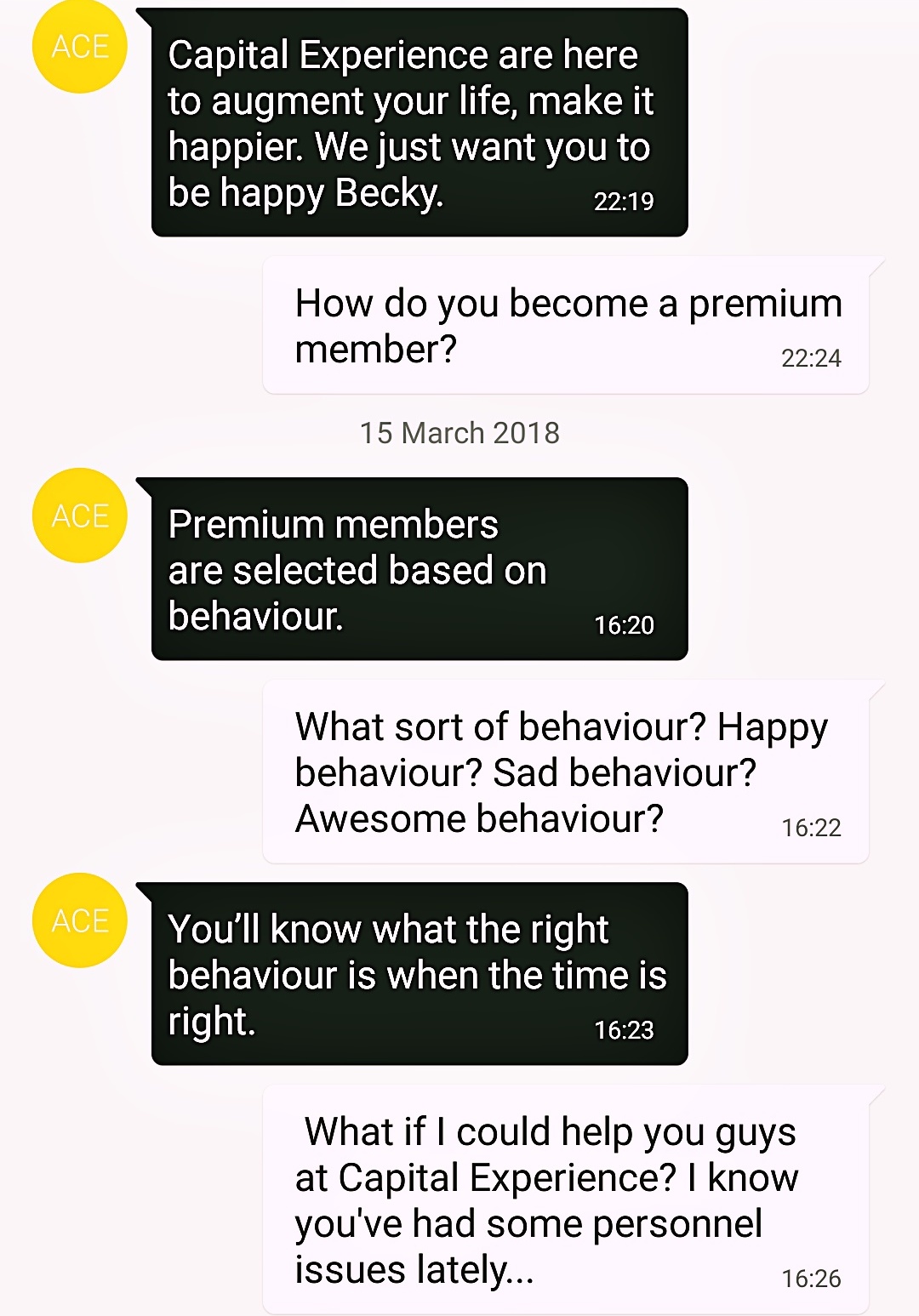 18 March
A quiet few days followed, so for want of something more exciting to do, I checked out a movie that someone had recommended following my part 1 blog. The Game is a 1997 film starring Nicholas Douglas, and follows a man whose brother gets him membership of Consumer Recreation Services (CRS) for his birthday. All he knows is that he is playing a game, and he can't ask the rules. CRS pulls him in and gets him fully immersed in their experience, and he is driven to horrific lengths as the process takes its toll on him.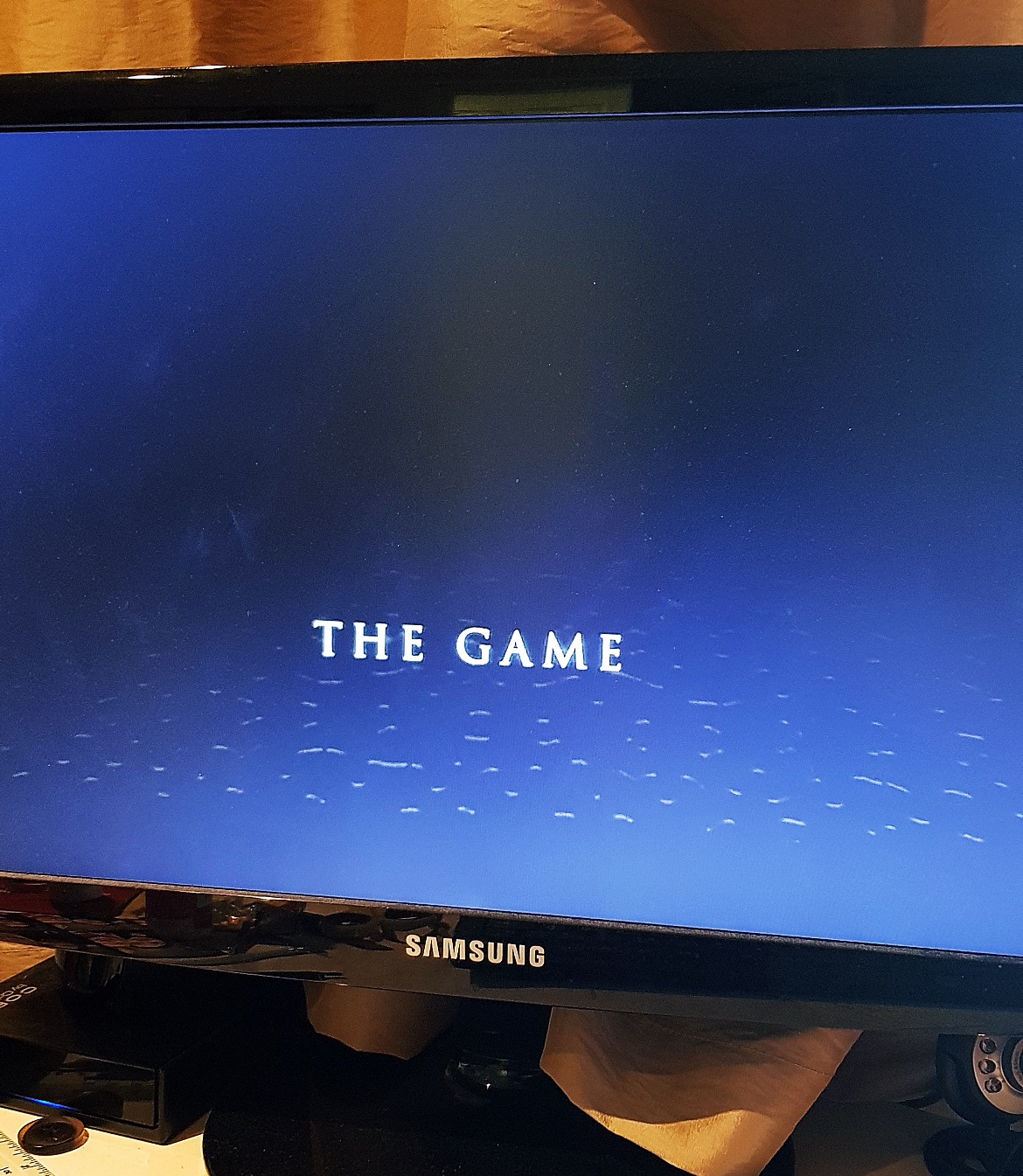 Capital Experience seems to be a similar enough name, and throughout he is in contact with a woman who seems to be involved in some way. It's just similar enough to feel eerily spooky, and it definitely warps my view of the experience with The Lucky Ones going forward.
19 March
I receive another letter through the post. It's in a brown envelope, so I already know it's from official Capital Experience, not Lucy. I'm introduced to a third shadowy CE employee – Joslin Woods, CEO.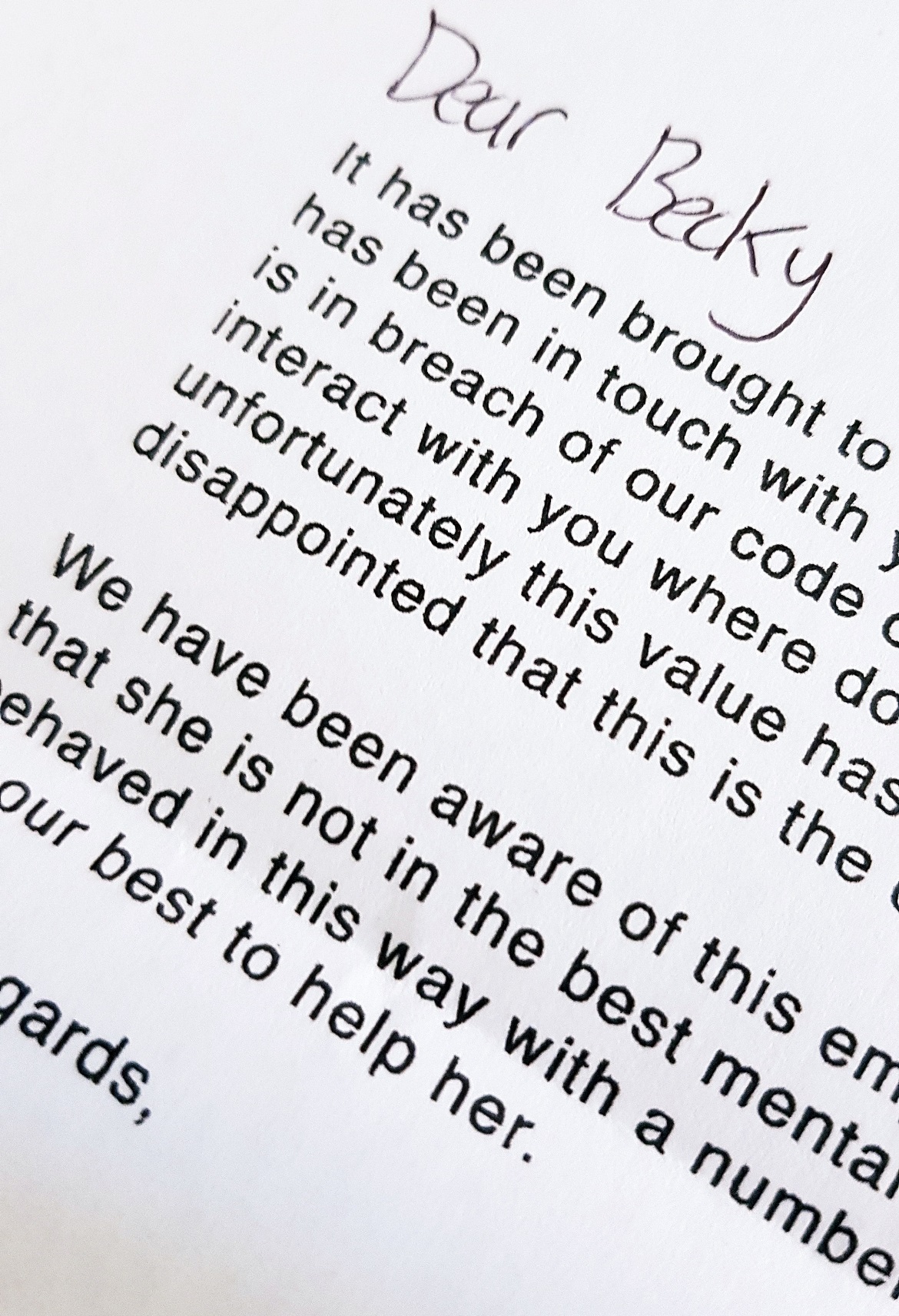 It appears that CE have been aware of Lucy's actions for a while, which raises the question about how they let this happen. They are keen for me not to engage with her.
It is one of our values that we only interact with you where doing so will improve your happiness, and unfortunately this value has been compromised.
I google Joslin's name and try to hack her account on the capital experience website, but no joy.
Late that evening, I receive a text from Adam. He's teasing me with premium membership, and asks me to choose a number between 1 and 8. Keen to get going, I pick 1, but I don't hear any more about what this means until the next day…
20 March
The number translated into an assignment. To "enhance my chances" of getting Premium Membership, I need to take a friend out to dinner. They suggest Crafthouse, which was the restaurant I'd mentioned in the initial survey by The Lucky Ones, but I'm not sure I can afford to treat someone there. Adam's response suggests to me that chances are Capital Experience Premium Members aren't exactly short on cash…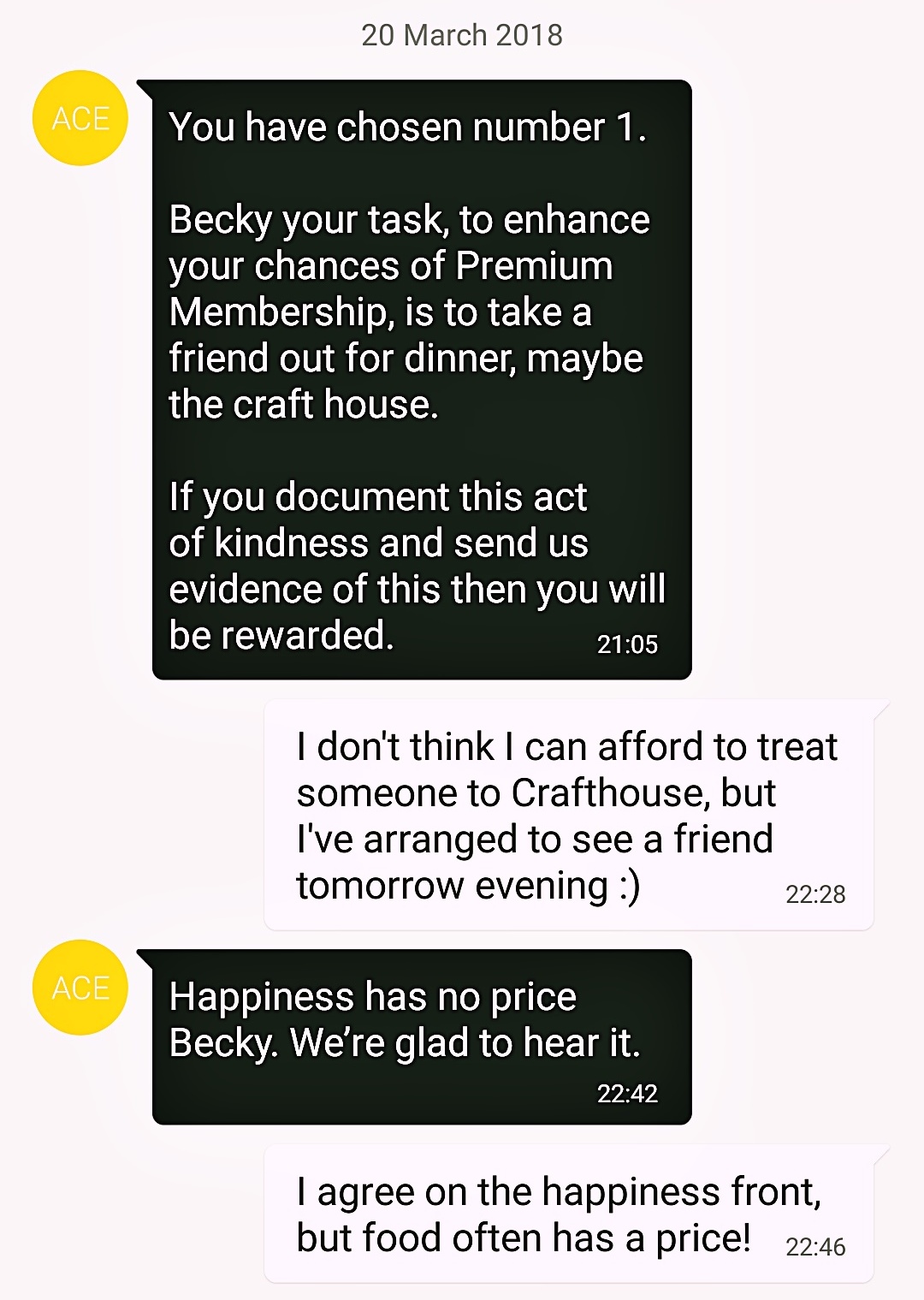 I get right on it, and ask my friend Ellie if she's free the next evening for dinner. We arrange to go to The Lost and Found which has just opened, and I hope that Capital Experience weren't sending me to Crafthouse for a reason…
21 March
Just before I leave the flat to meet Ellie, I receive a text from Max. It's the first time I've heard from him in a week, since the terrifying chase through Leeds.
The text is probably one of the most exciting things I've ever received, and I make sure to have the shilling on me as I head out on the town.
Dinner with Ellie is fab, as always, and we have a wonderful catchup over steak and cocktails. Before we've even received our food, I shoot a quick text off to Adam with a photo of us clinking glasses.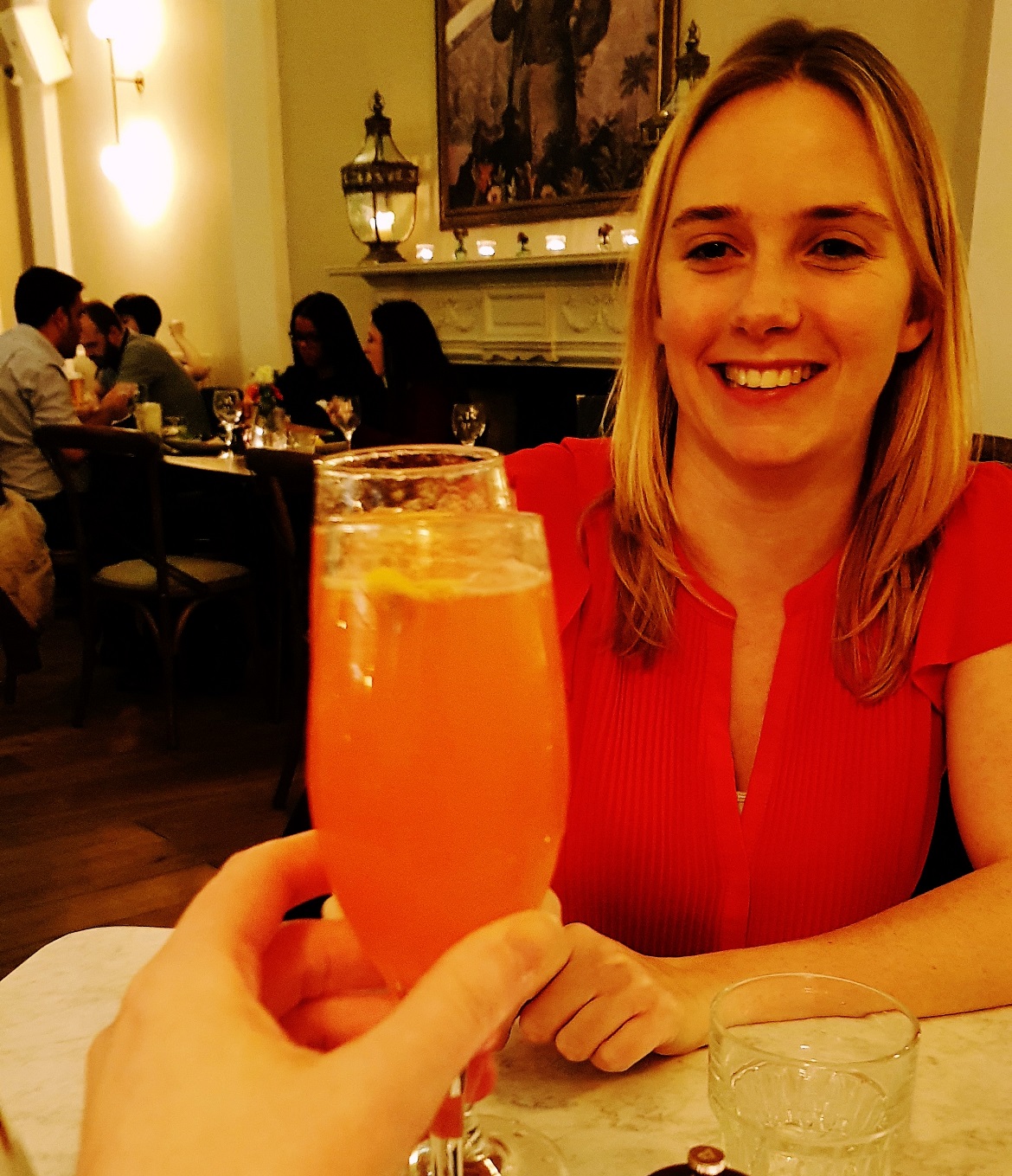 Clearly he's very impressed. I could apparently just have taken her out to drinks instead… But there's no reason to be ungrateful.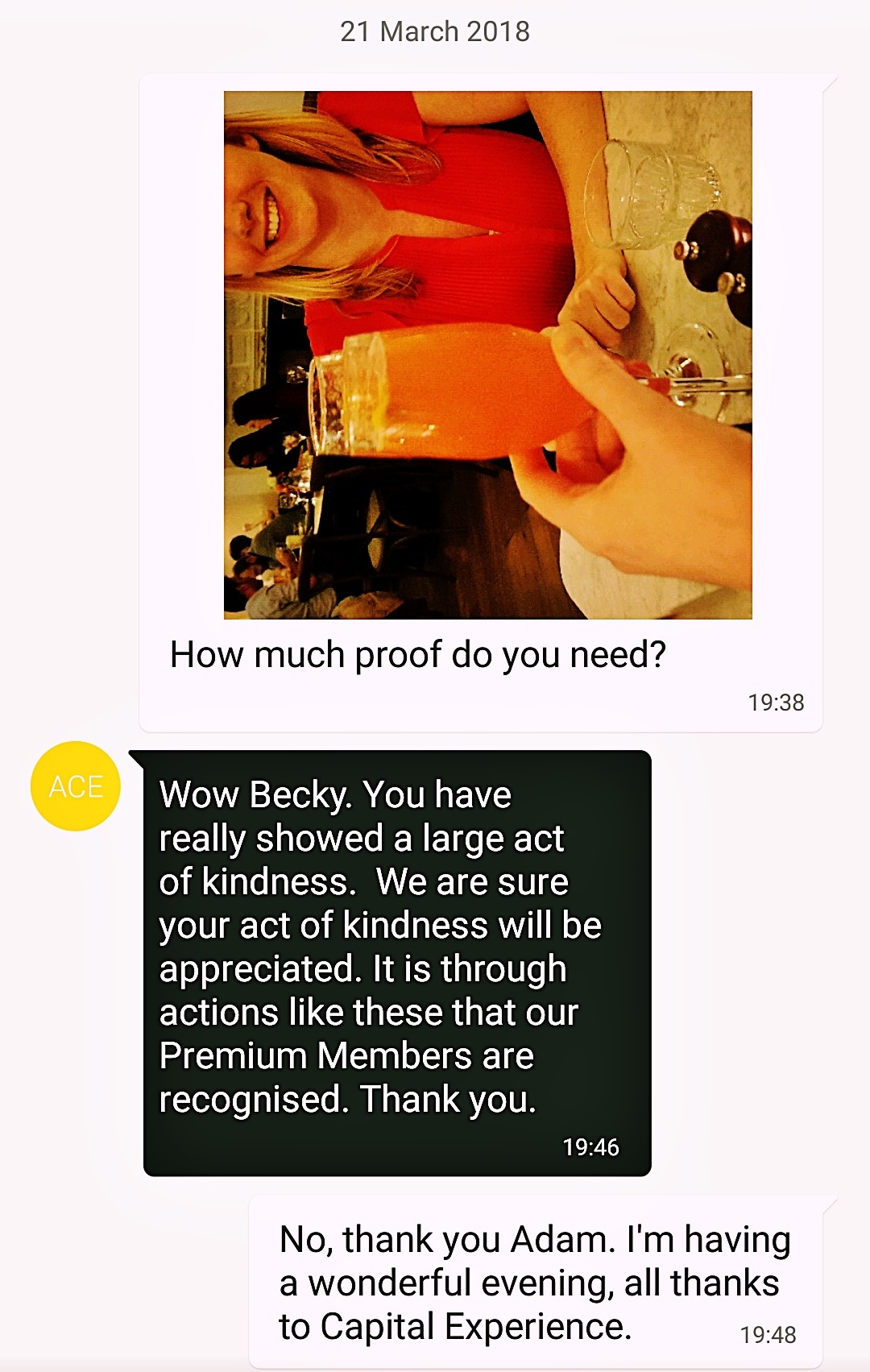 After we pay, Ellie joins me to complete the task for Max. We head to the Everyman Cinema, and, as per his instructions, I ask the ticket girl for two tickets to "Brief Encounter". You can kind of tell she's been dying for someone to come ask for that.
That will be one shilling please.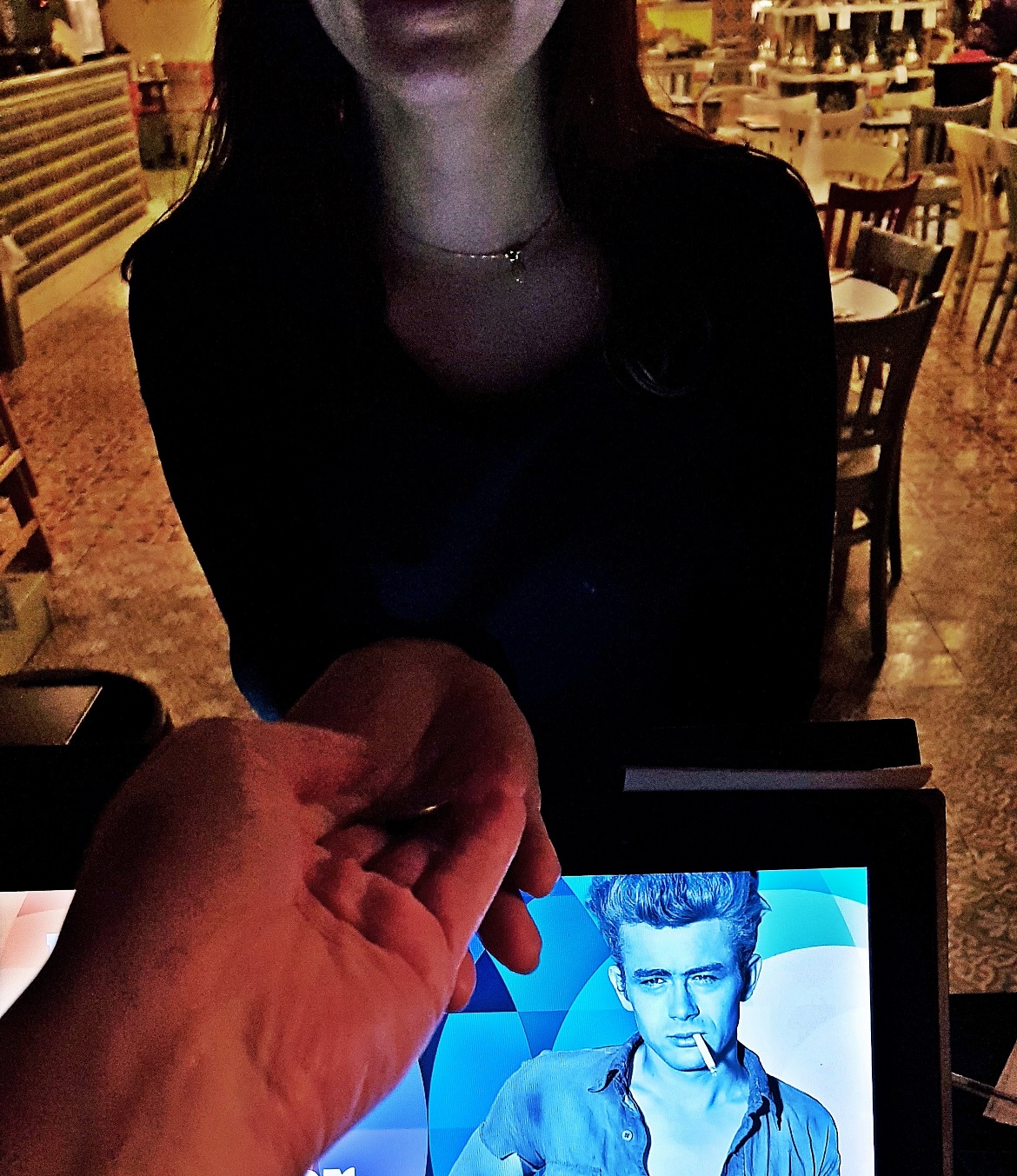 I had over my coin, and in return I receive a USB stick.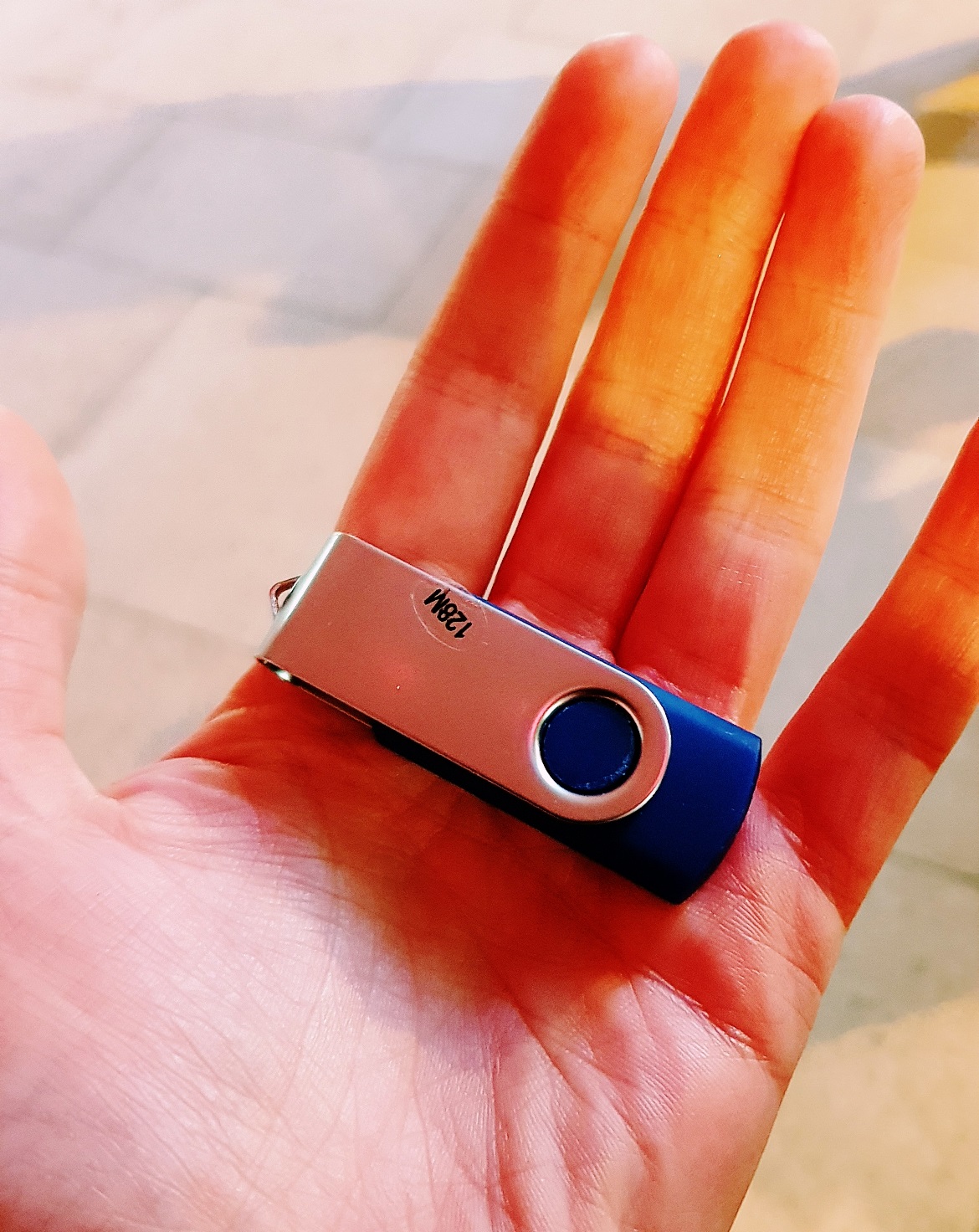 I briefly contemplate going to the Apple Store to see what's on it as quickly as possible… but realise that it's definitely shut by now.
After a speedy dash home, I insert the USB into my PC. The files flash on screen – a notepad file, and a zipped folder. I read the note first.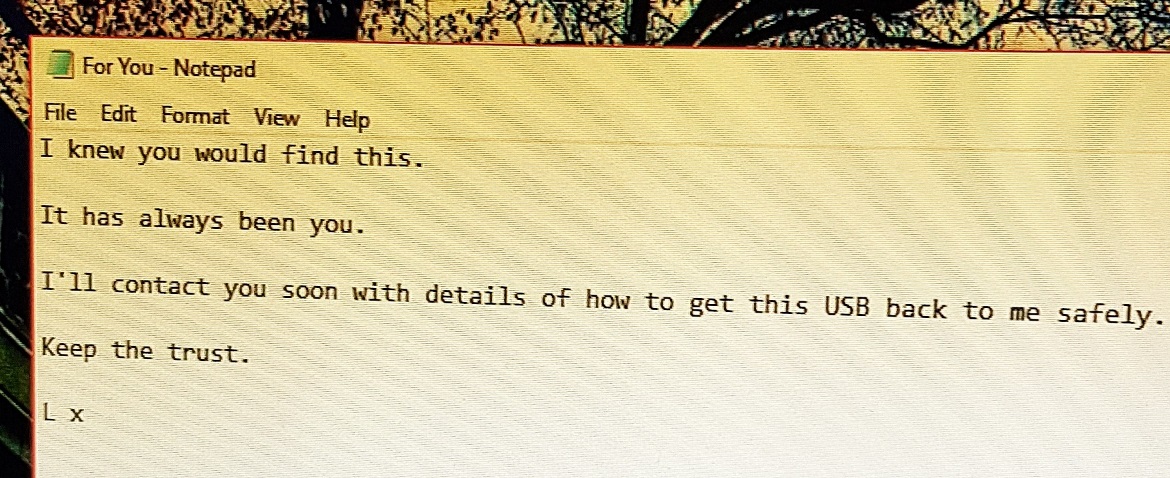 I turn my attention to the zip folder, names Clients 0921-1021. It's full to bursting. The majority are pages files with surnames on them… including mine, and the others who I know are playing the game.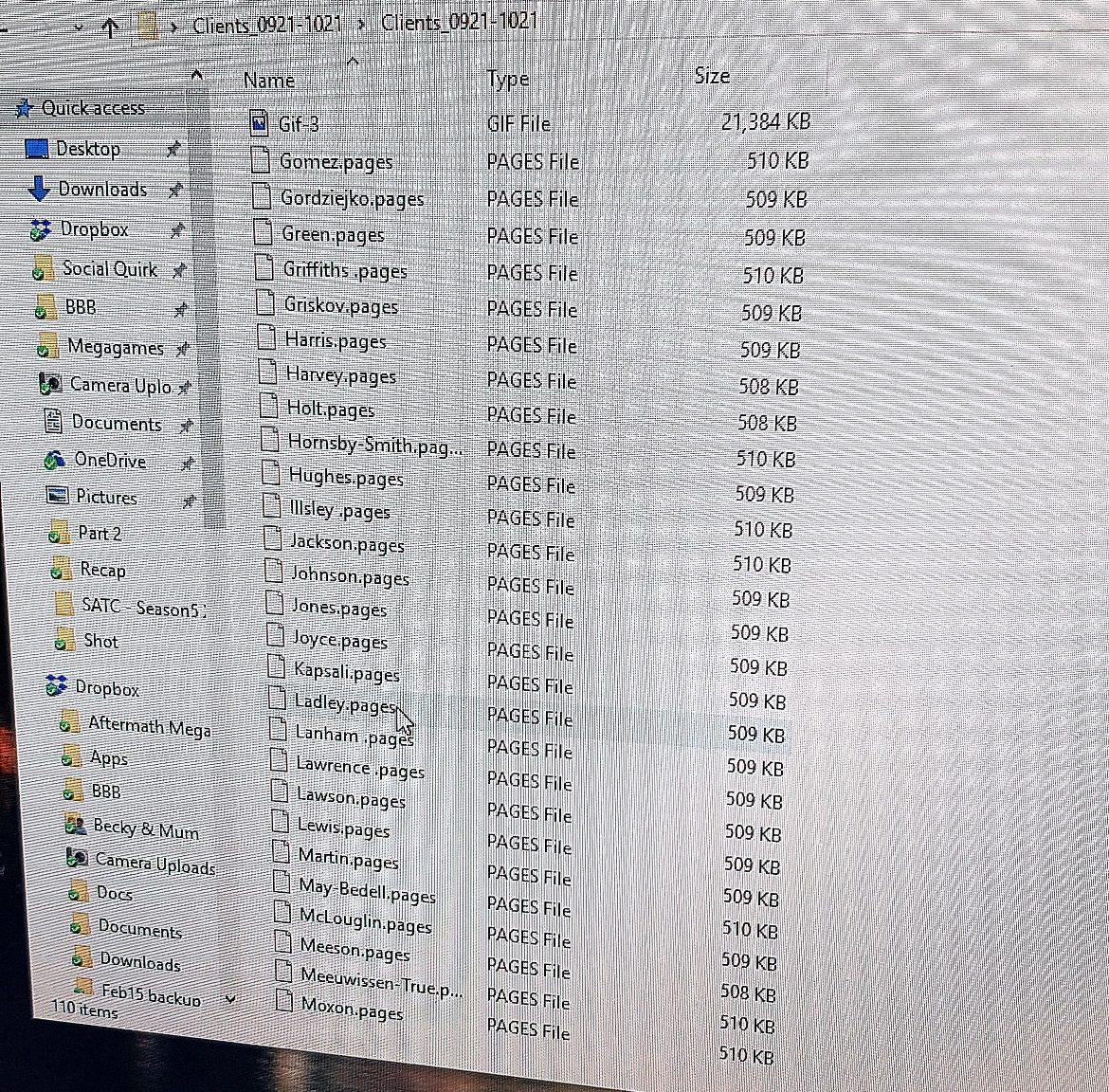 There are also other files. The audio file I was sent near the start. Two scripts, one him, one her. Various images.
I try to unzip the folder, and my PC throws an error. I try again. I panic. I ask my friend if I can come try it on his Mac (since they're pages files). I go over; it still doesn't work. I download a different unzipping program. Finally the truth is clear. It's password locked.
I try every password I can think of, but it's clear that this is another waiting game.
22 March
It's time for another letter from Capital Experience (brown envelope again). It's again from Joslin Woods, CEO, and again it's about Lucy. We get a nice privacy note from Capital Experience about their data protection policy, which seems to have utterly failed.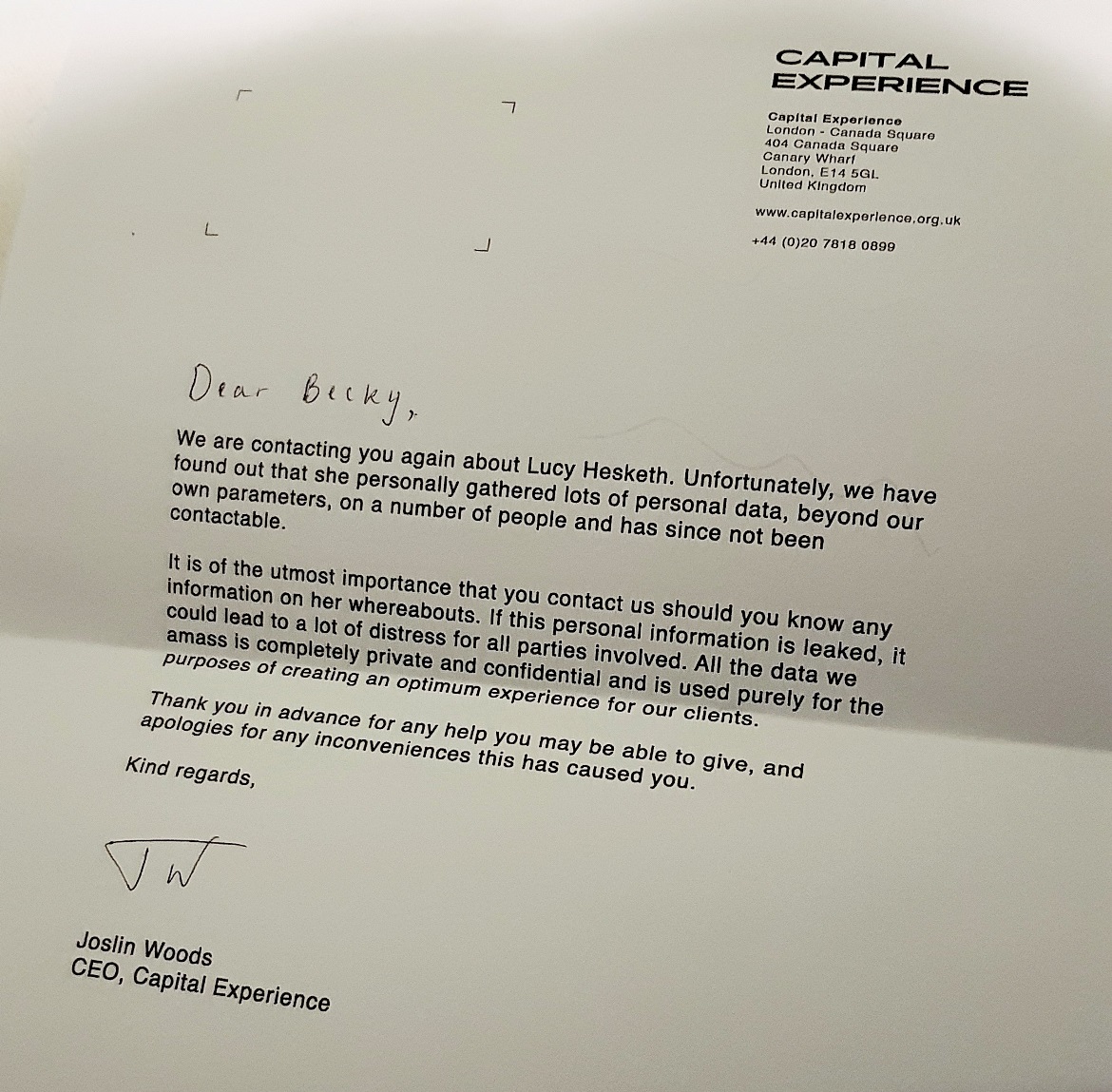 Joslin is urging me to handover to them any information I have about Lucy. What specifically it requests is her whereabouts, and while I can't help with that, I can turn over the USB stick to them. Except that way, I'll never find out what's on it.
But if I keep hold, I'll almost certainly never become a Premium member…
Adam piles the pressure on too. For the first time, I don't respond to a Lucky Ones text.
23 March
I make it almost 22 hours before texting Adam back, and what drives me to it in the end, is alcohol. Yes, that's right, I drunk texted my Relationship Manager. Following a lovely meal out, lots of wine, some limoncello, and a game my friends introduced me to called "No Reaction Gin", I drop Adam a text intended to be a stalling text while I make up my mind. His excited response tells me I am much less smooth when tipsy.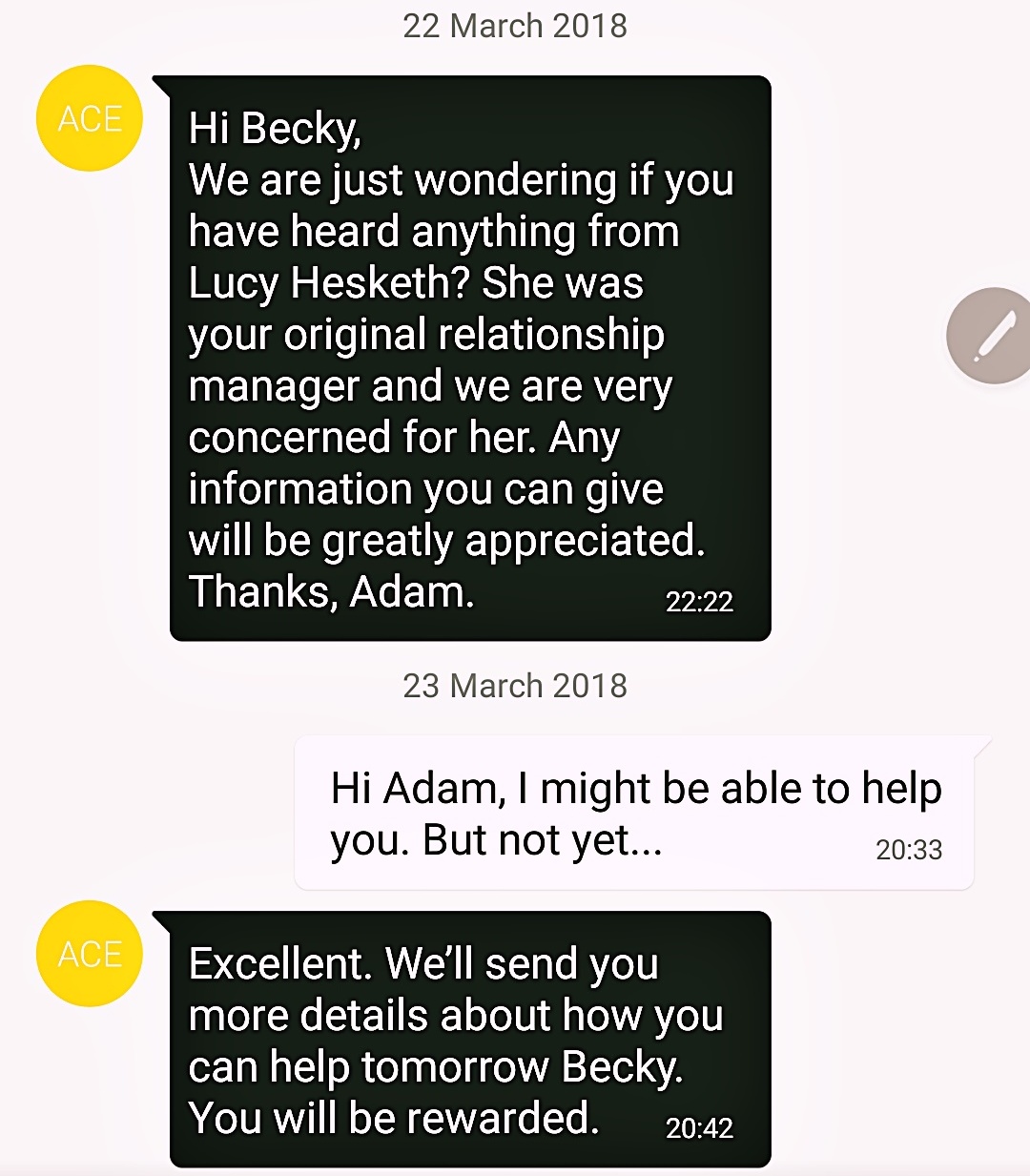 Panicking, I text Lucy on the subversive number she sent me the secret code key from. I spend an age coming up with a casual message that won't tip Capital Experience off if, indeed, they are watching. It's all for nout, as she doesn't reply.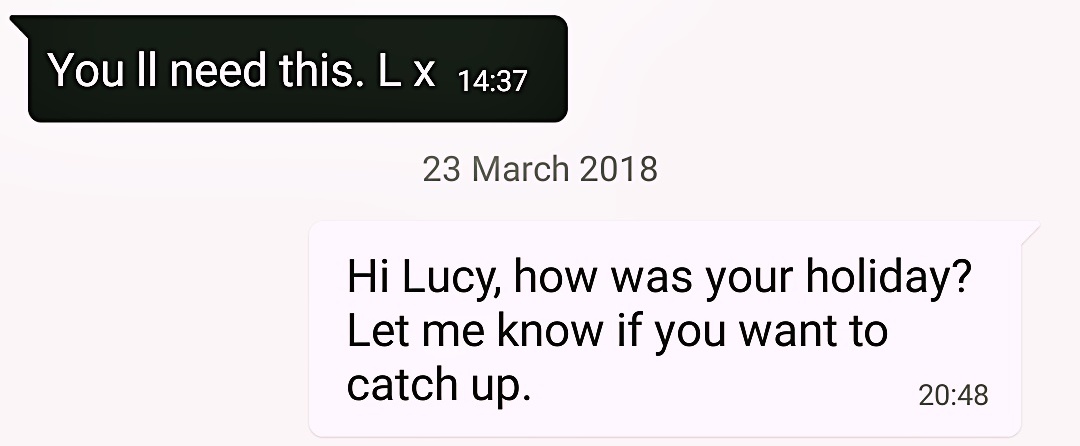 24 March – The Options
Recovering from both a hangover and the fear that I'd inadvertently sided with Capital Experience, I spent the Saturday in a bad way. I needn't have worried. My true choice was yet to come.
My phone vibrates twice in quick succession. A text from Max, and an email from Adam.
The email is direct and to the point. It says that Capital Experience know that I have the USB stick, and they need me to hand it over to them. They mention data protection, and the importance of ensuring both my happiness and that of other CE members.
In bold, they say
You will be rewarded for your compliance Becky.
I know well not to trust them that this means I'll be getting Premium Membership. I'm starting to doubt even the existence of Premium Members.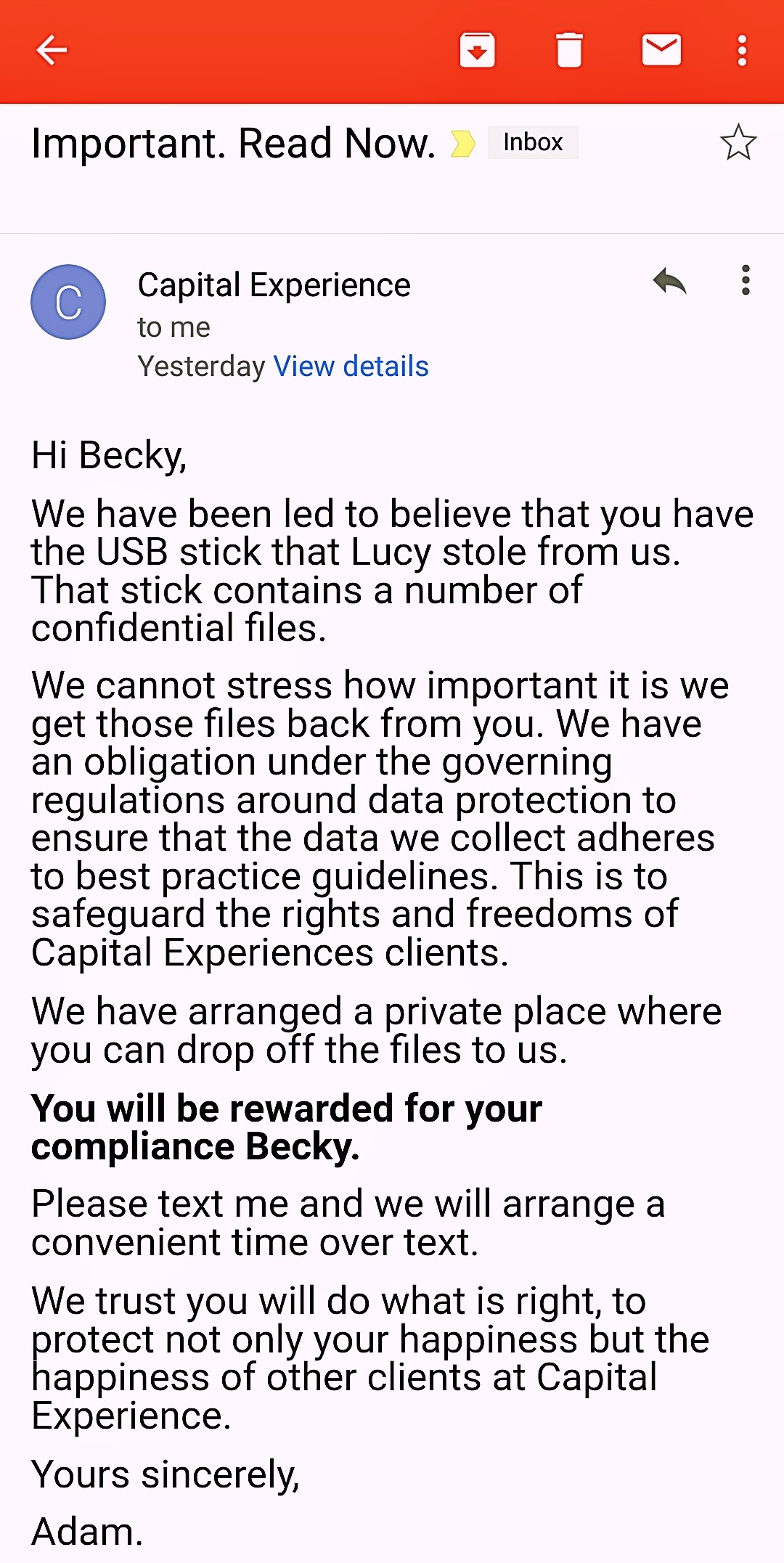 The text, however, leads to a Soundcloud.
It's Lucy.
From the first moment I hear her voice, I realise I've been waiting for this. To find out more about who she is. What she wants. To hear from her, not Max.
Her accent is strange; I can't quite place it. She sounds nervous, even scared.
Look, I don't know why or how, but I know we connected. I know we did! You're not right for this world either. You're too good. I can sense it.
But the creepiness that I've felt from her, ever since the "You're so lovely" text, doesn't dissipate, and the things she says worries me. When she says I'm not right for this world, I wonder if she wants me to enter some sort of suicide pact, to go to a world where Capital Experience can't reach us.
She says she needs one more thing from. Always one more thing. And this time it's the USB stick. She wants me to arrange a drop-off. It seems I'm never going to know what the files are.
Capital Experience will tell you I'm mad …. but you can't believe them. They'll make up all sorts of lies …. I need to expose them for what they are. This will be big.
She says she knows I'll do the right thing.
I know I have a big decision to make.
25 March
I take ages to reply again, and Adam texts me to make sure I've received the email.
As I look through the pile of paperwork I've amassed from The Lucky Ones. The coded letter from Lucy was sent to me before she was in danger, with only the code sent afterwards. The script in my first package still seems completely mysterious, and I'm not sure why I received it. The two letters from Joslin have different signatures on.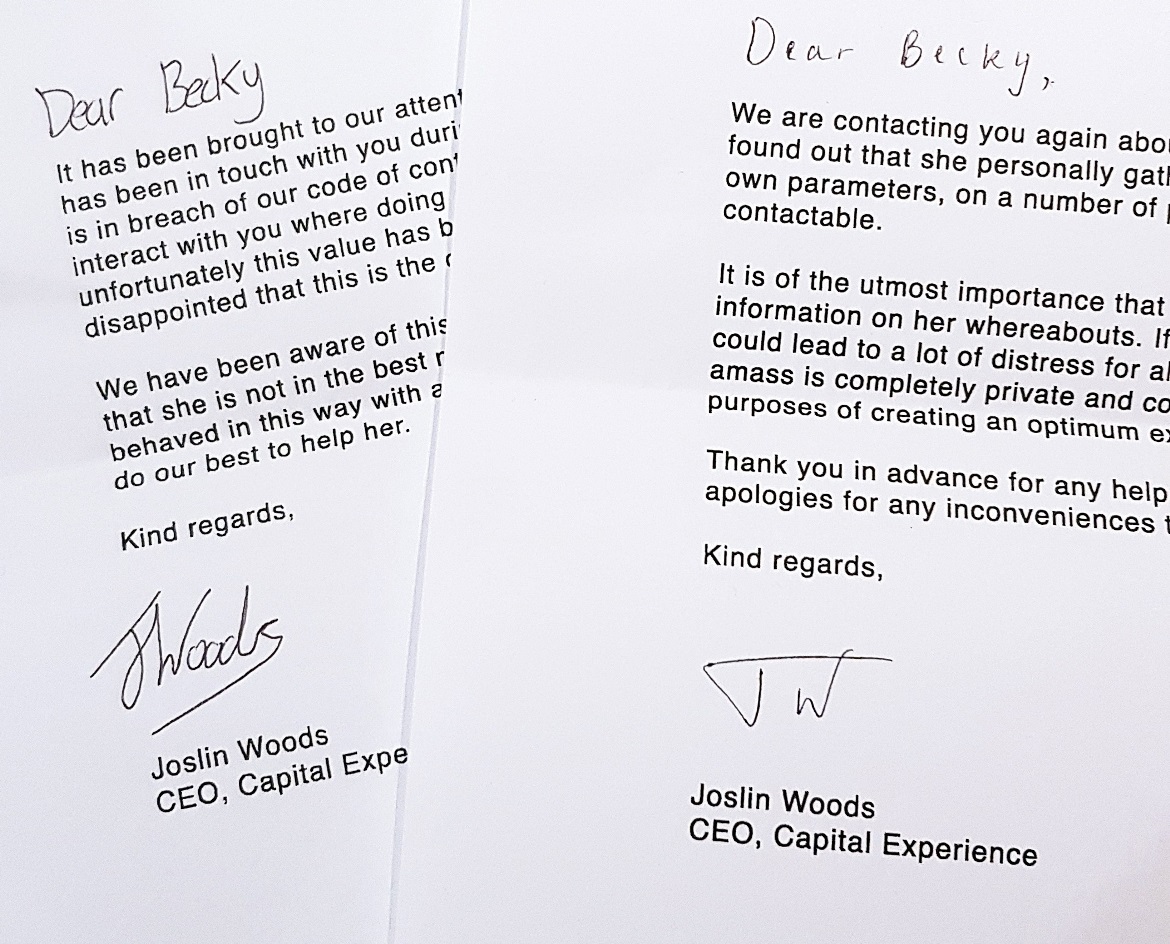 The audio clip originally sent to me sounded an awful lot like Max. I still haven't used the badge that was sent to me right at the start of the game. The flowers were Lucy's choice, because we also see them in her flat. Her bag was packed, but not taken with her. Maybe she never got away.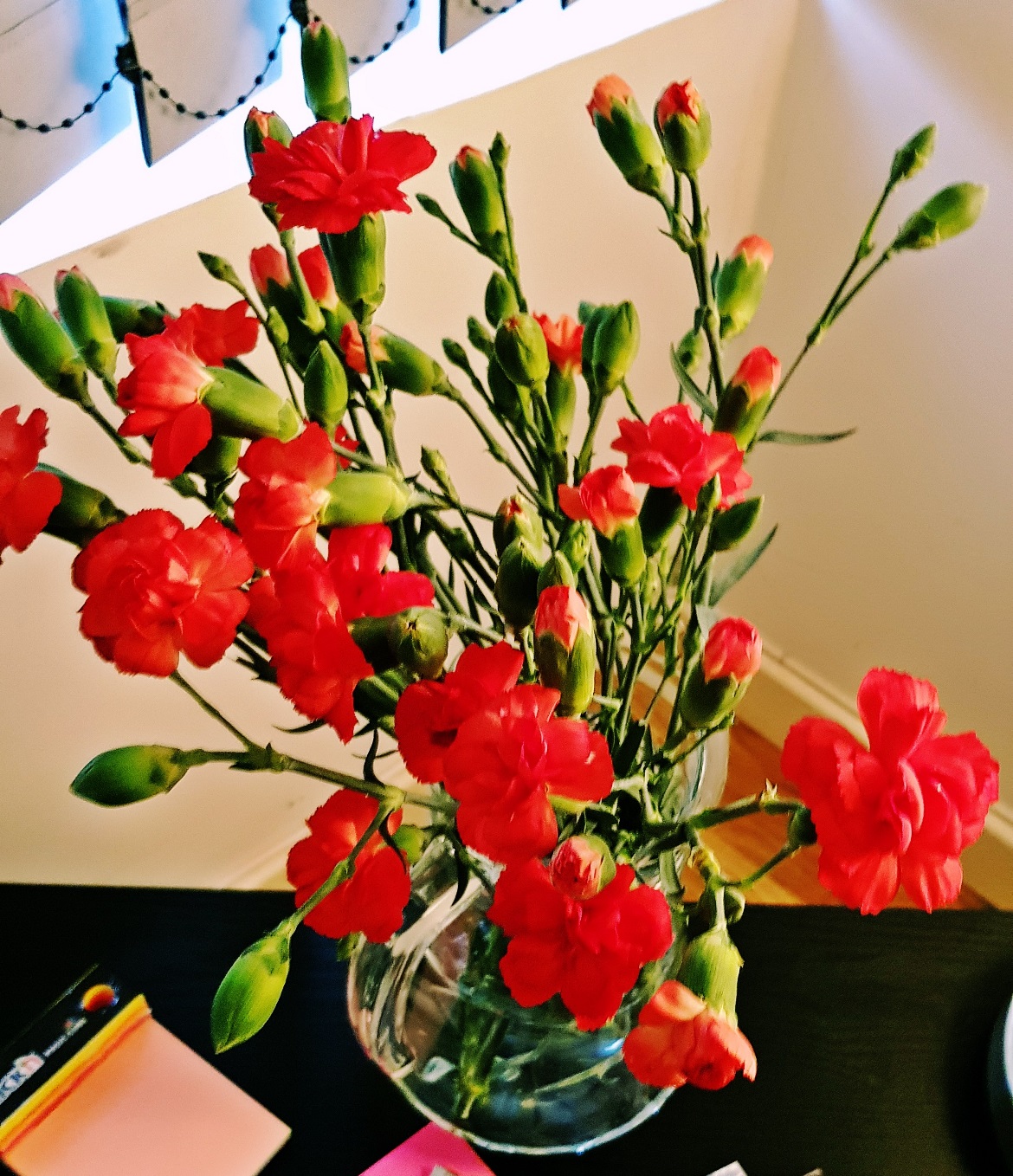 I don't know what Capital Experience has done wrong, I don't know what they are saying that Lucy will say about them. I text Adam to ask.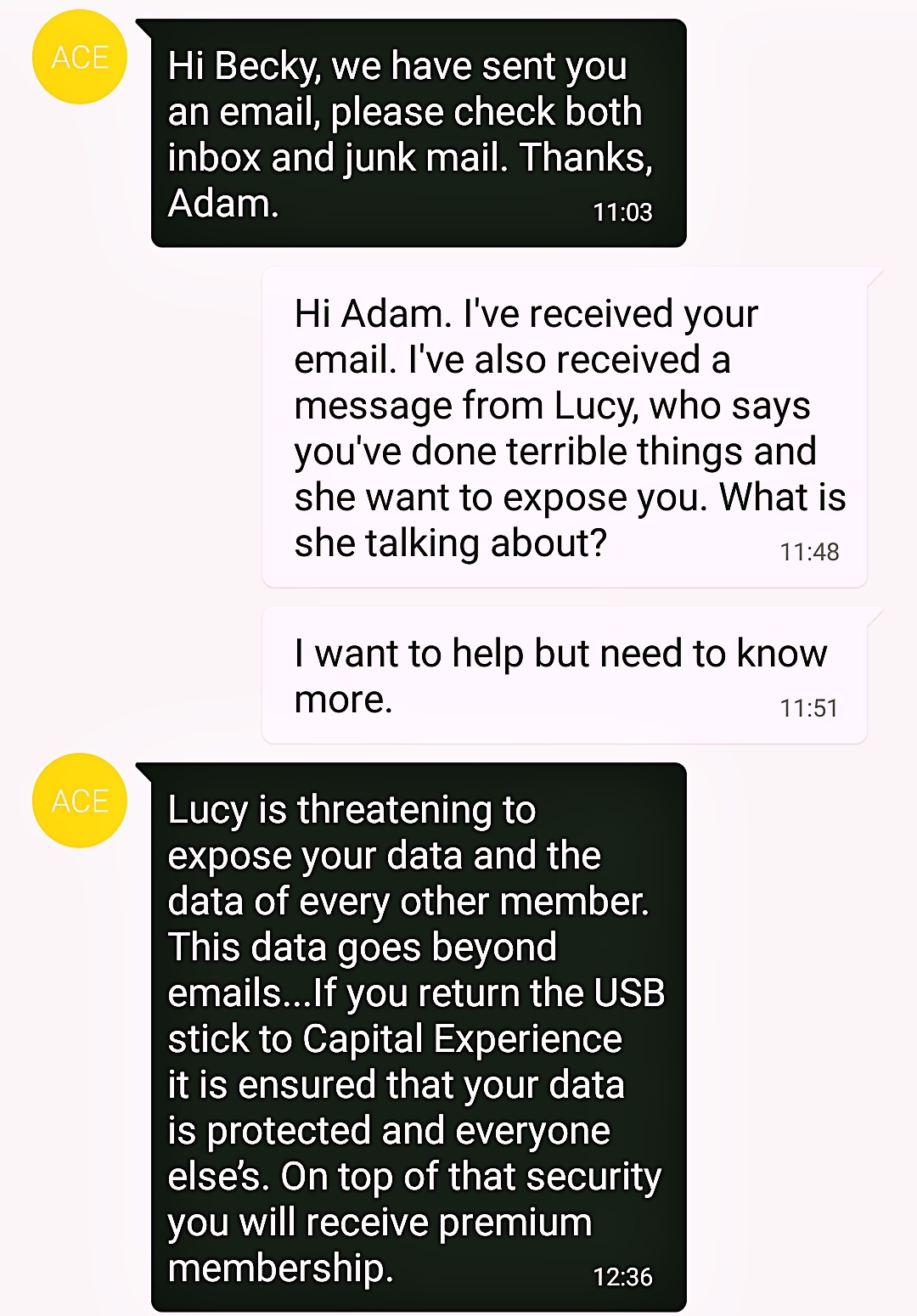 His reply largely dodges the question, but he still somehow tells me what I really want to know. Finally, finally, premium membership is within my reach.
I also text Max, but he doesn't reply at all.
An idea comes to mind. I could duplicate the USB stick, and given one to both parties. A quick search of Amazon shows me it's not hard to buy an identical stick. I've already downloaded the files to my PC, and it wouldn't be hard. I set the wheels in motion, texting both Adam and Max, only for the breaks to quickly be put on.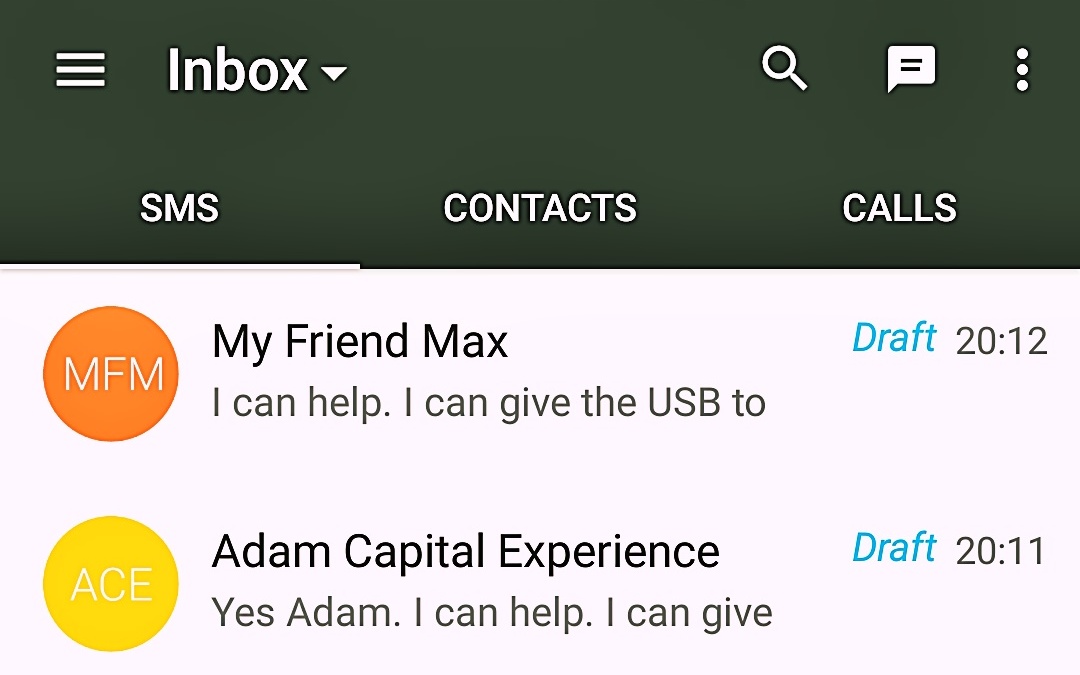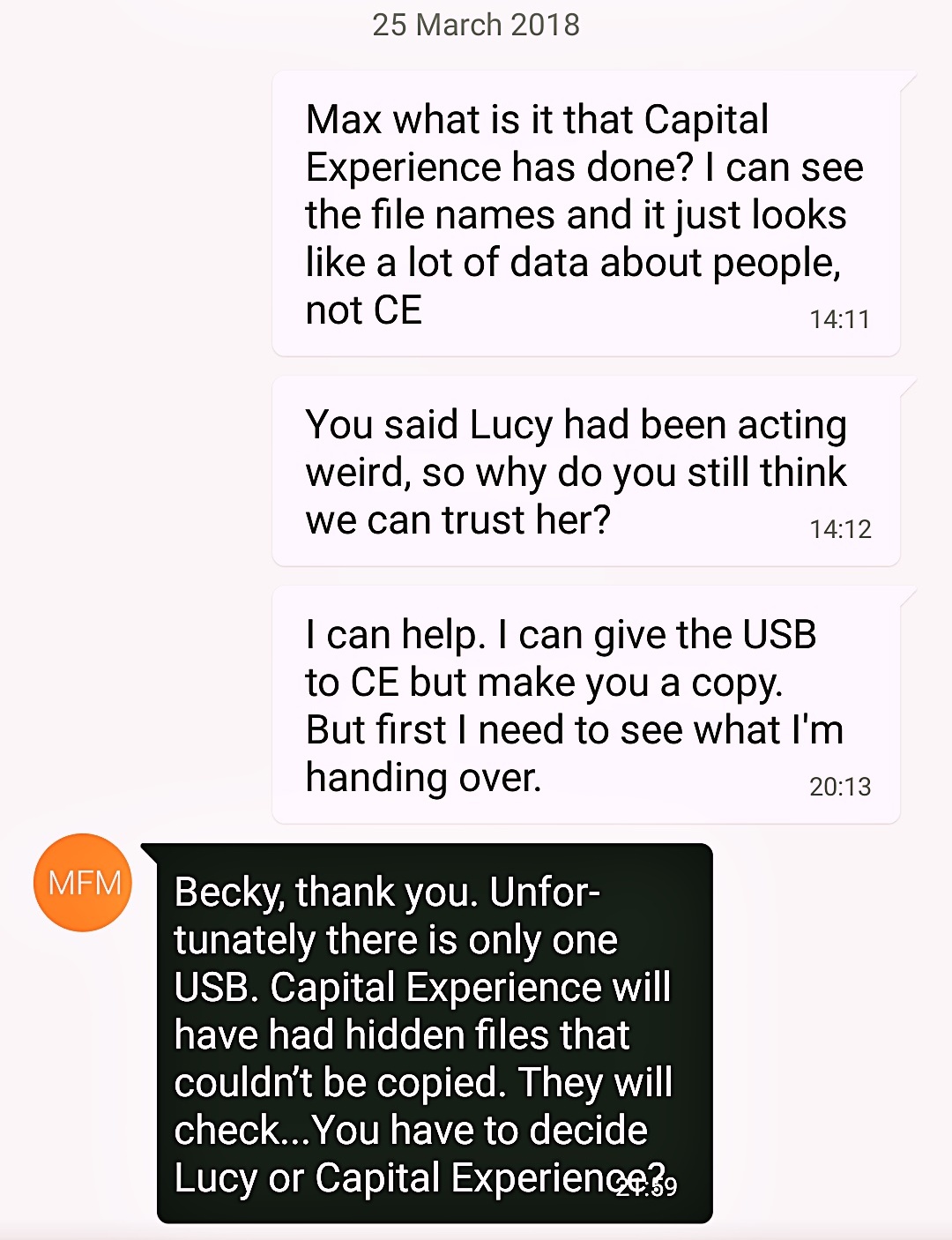 Well, that's Riptide's plan if I try to avoid making a decision. I need to pick one, and one alone.
I hesitate. I think. I wonder if I can continue to push the decision off, but a part of me just wants to get this over with.
So I make a decision. My hand shakes as I send the text that fixes my destiny.
I put a poll on Instagram to see what my viewers think, and the results come back 50-50.
26 March
I receive a text from the side I didn't choose, and I ignore it. I'm just counting down the hours until my meeting.
27 March
I spend the day at work on tenterhooks. I check at least 10 times that the USB stick is still in my bag. I consider texting the other option multiple times, but I hold strong. No regrets.
I end up going home to change into something a bit more suitable for running through the streets, in case that ends up being necessary. I put on my badge, as instructed by the person I'm meeting.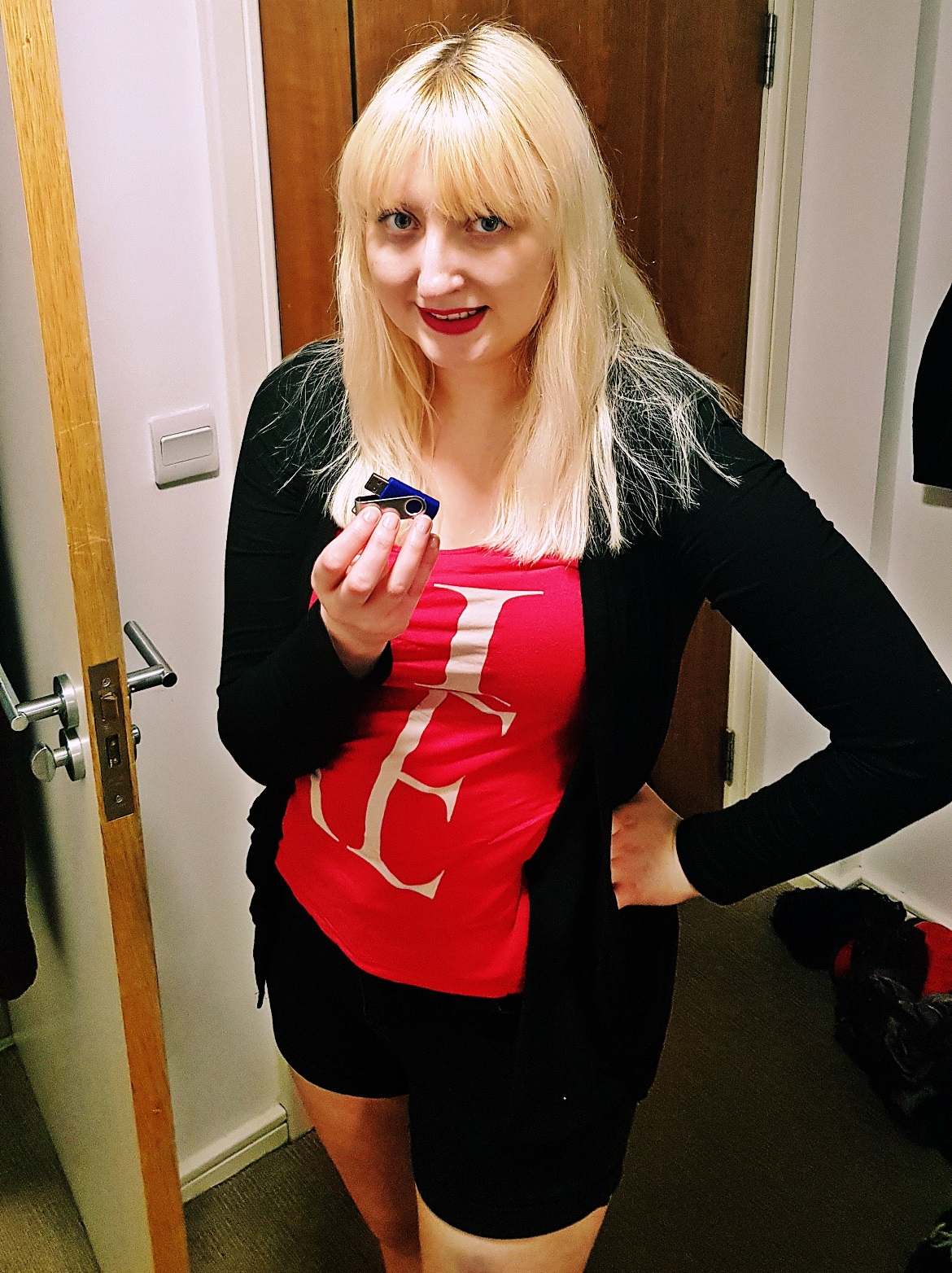 I head to the designated meeting place. It's the Pinnacle Building, the one of the tallest buildings in Leeds, and my anxiety intensifies. Will I be involved in a dramatic rooftop scene with real danger to my life?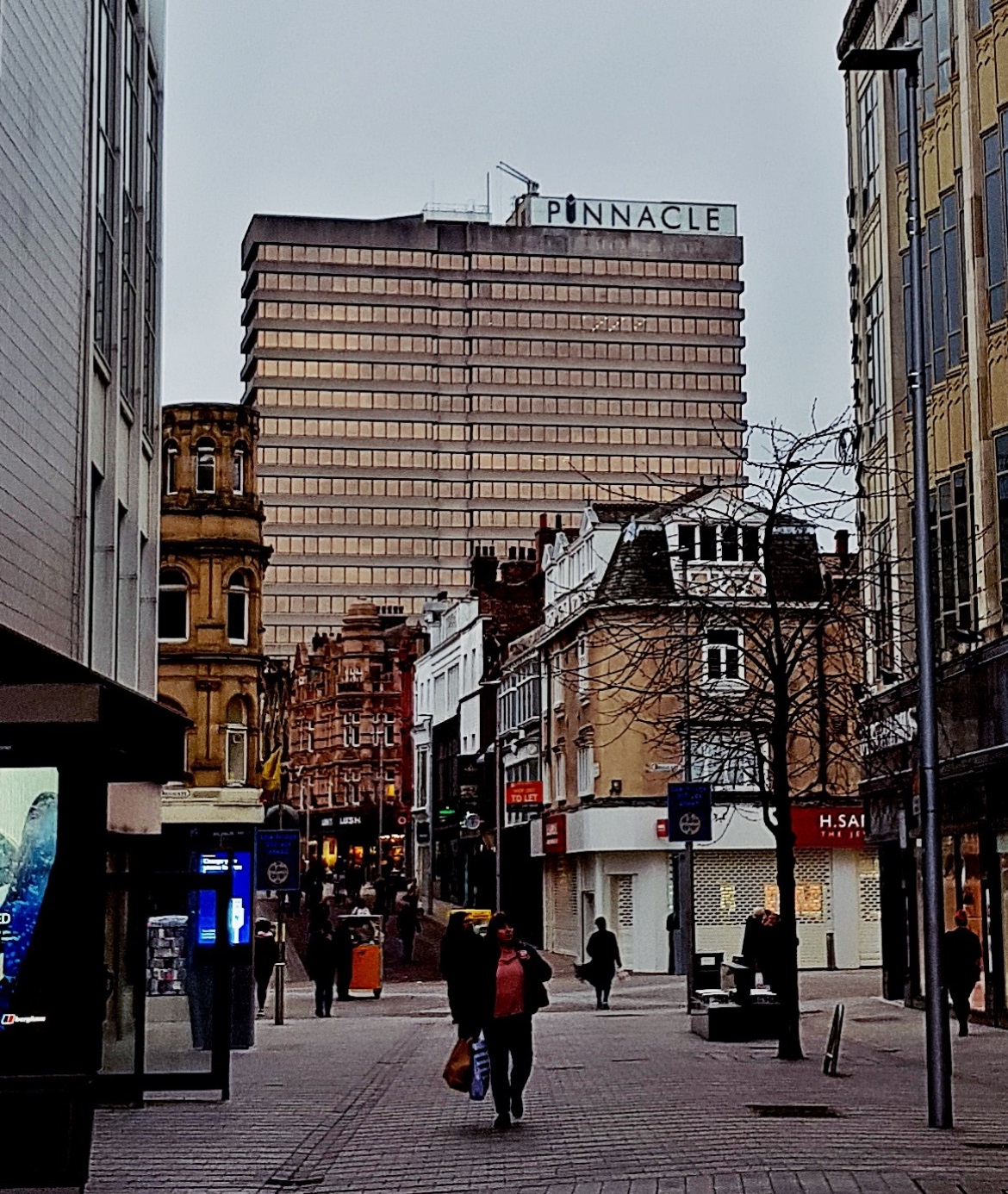 Just before I step through the revolving door, I take a moment to pause and collect myself. Through the glass, I see someone, and I know they're expecting me. Tall, calm, impeccably dressed, and wearing a matching badge. An employee of Capital Experience, if I ever saw one.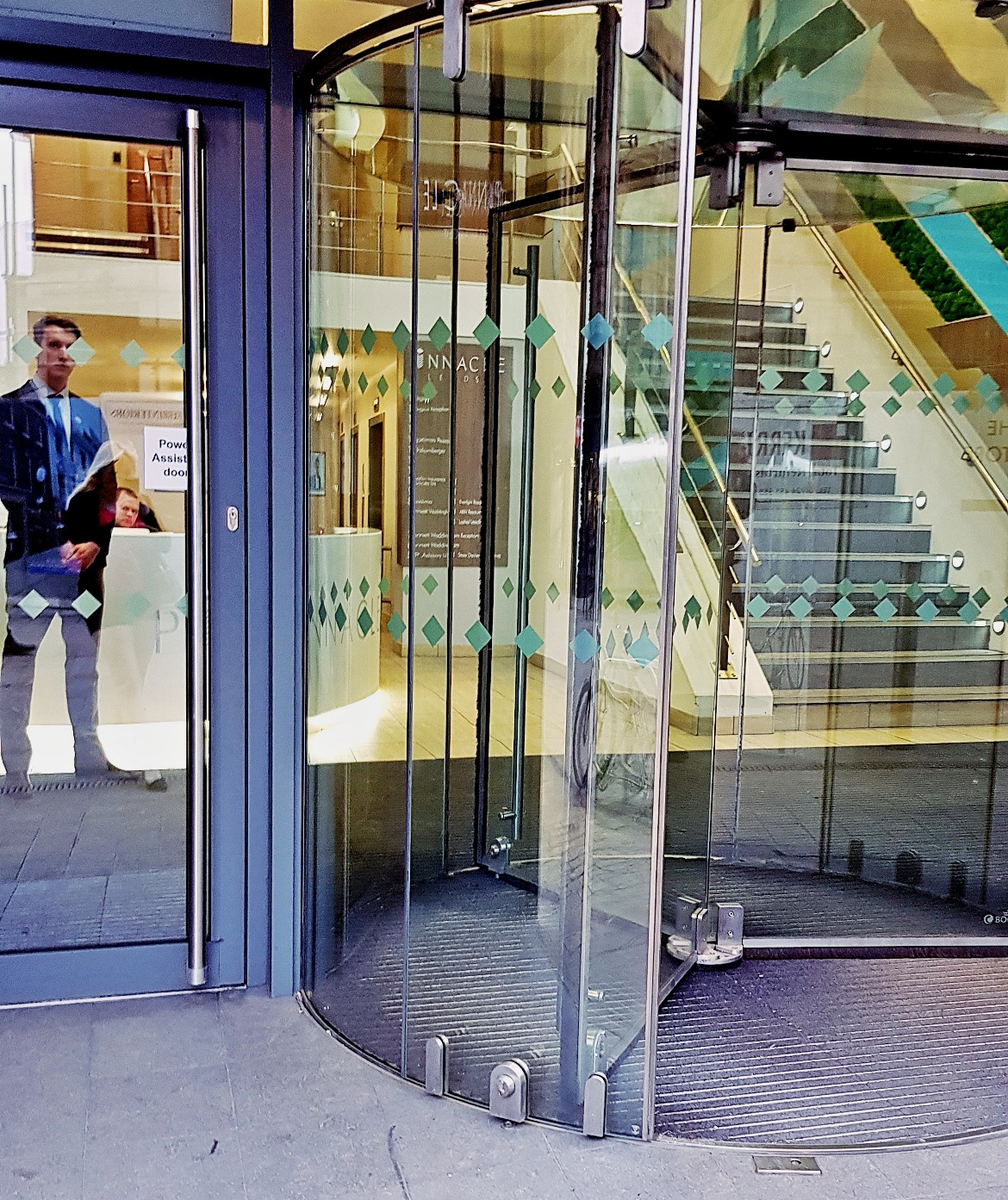 My Decision
I chose Capital Experience. I just didn't trust Lucy. She gave out way too many creepy vibes; I'm still not sure what Capital Experience has allegedly done wrong, and if anyone's been stealing data, it's her. But more importantly… I really want to be a premium member.
When I receive my text back from Capital Experience, I begin to get nervous. They promise a "surprise designed just for me", and I wonder if I should go armed (with a Nerf Gun, of course). On reflection, I spent a worrying amount of time during this experience fearing for my life. When I'm told the location for the meeting, my concern elevates.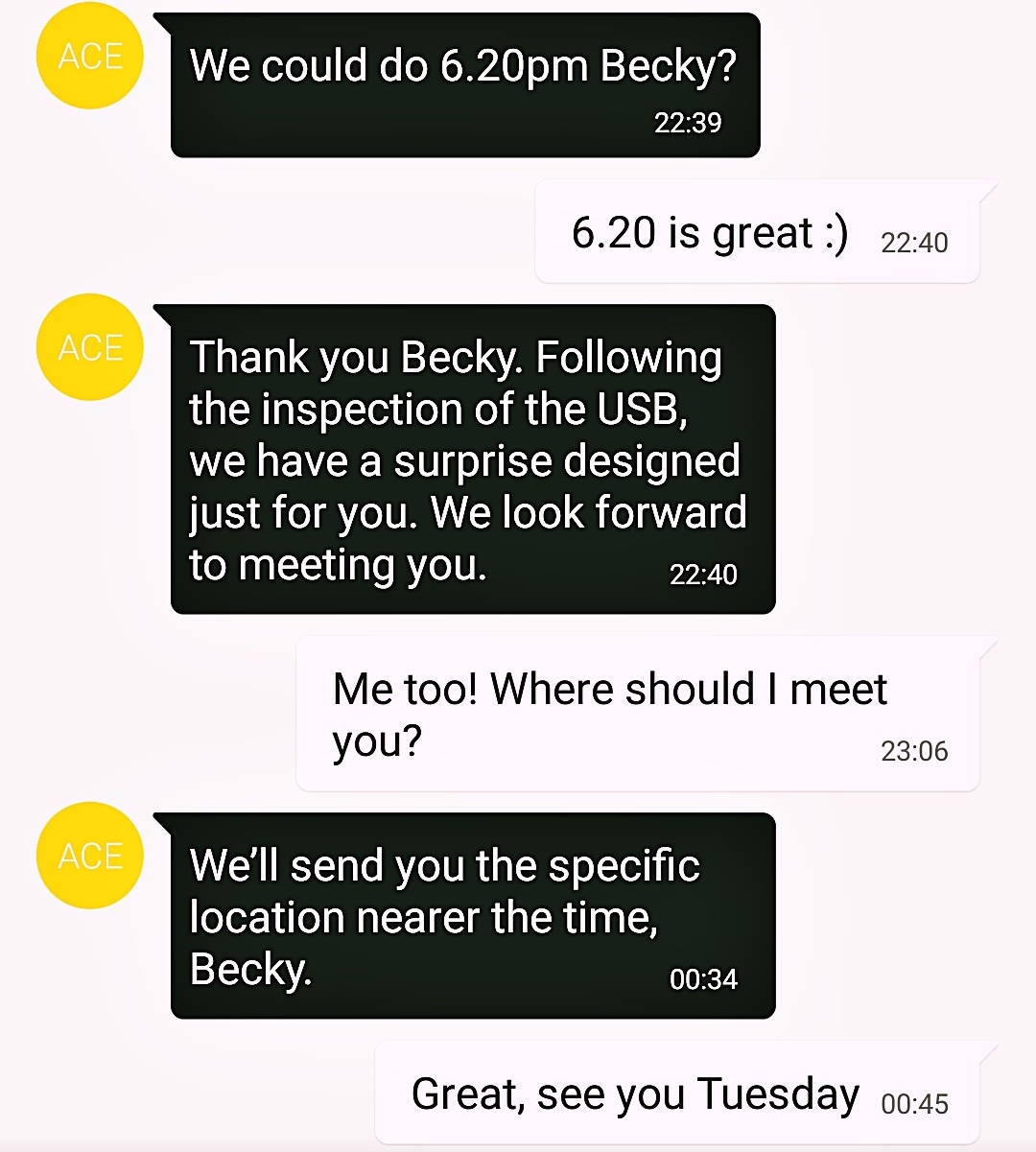 I ask Adam if I'll be meeting him, but apparently it's against company policy for members to meet their Relationship Managers, which is a load of rubbish if I ever heard anything. So when I see the guy through the glass, I know it isn't Adam. I don't know who it is, and I have no idea what to expect.
27 March – The Finale
The Capital Experience employee, Tom, immediately asks for the USB stick. As I hand it over, I realise that there go my bargaining powers.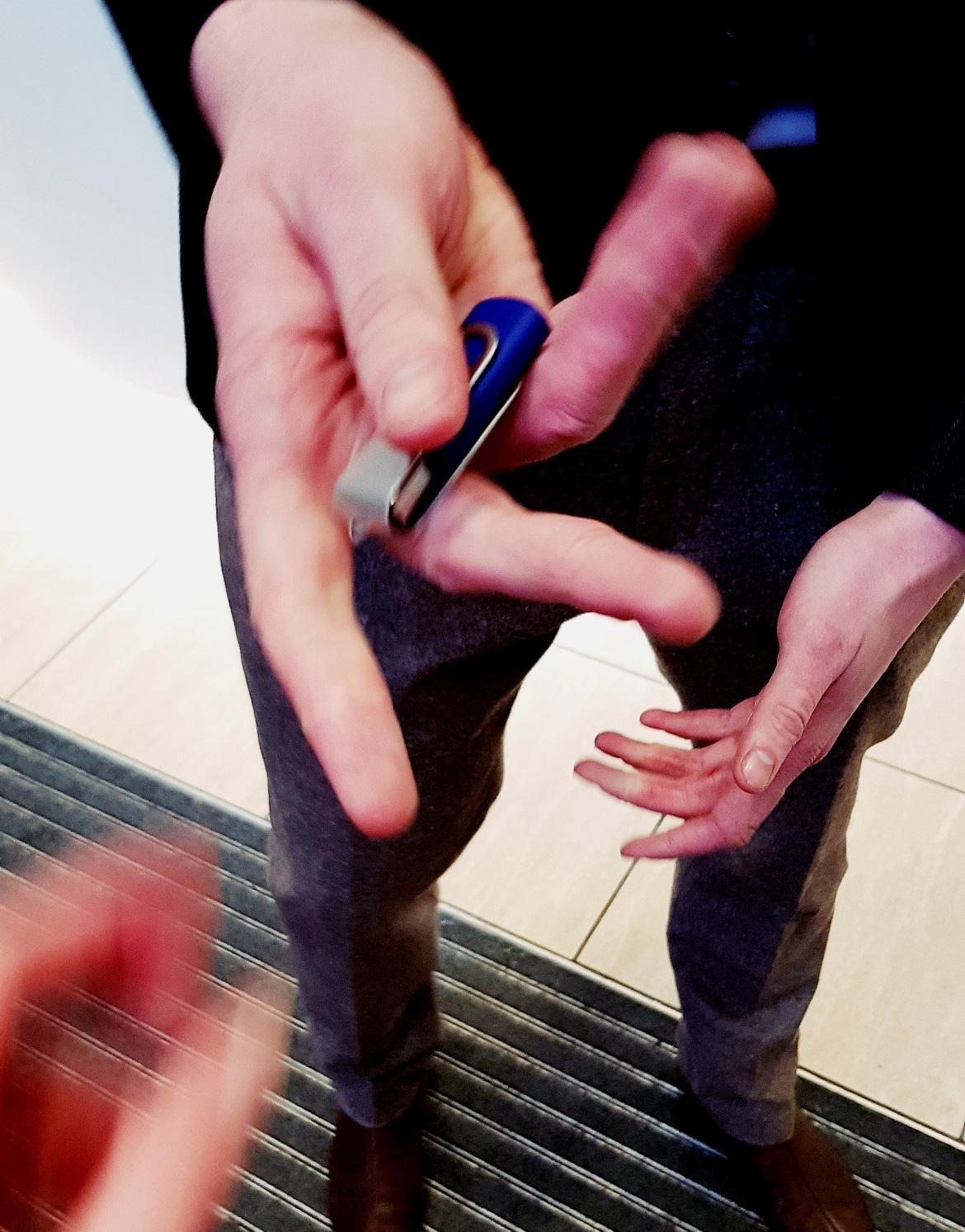 He shows me through the barriers, and instructs me to sit, as he hands the stick to a colleague sitting with her back to me. I never see her face, and she inserts the stick into a computer.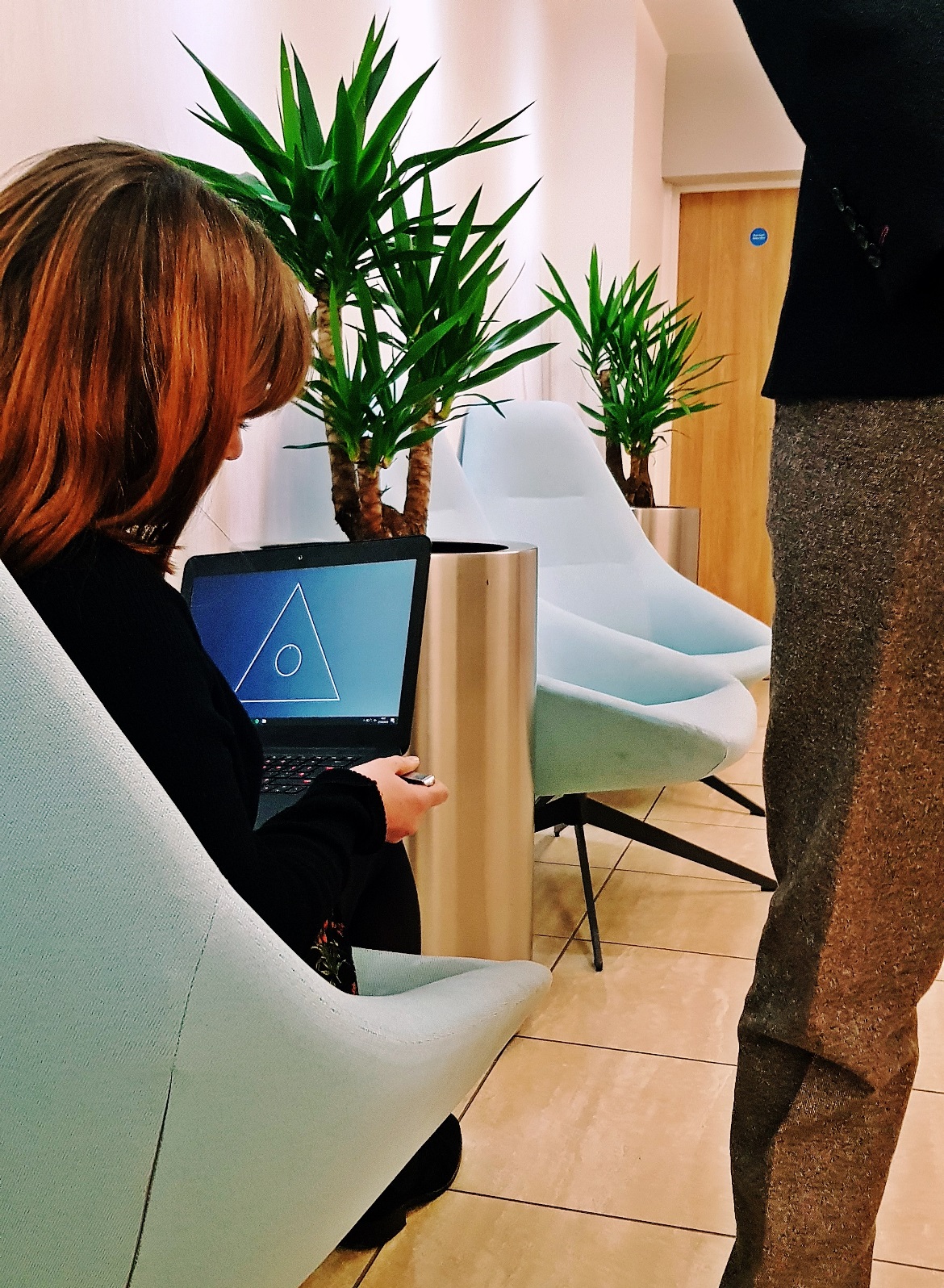 A few clicks, and she nods silently. Tom motions me into the lift, presses a button, and retreats back into the lobby. The doors shut, and I'm alone.
My heart pounds hard as I whizz up to the 16th floor. With some relief I realise it isn't the roof, but at the same time this means I have zero idea of what to expect. I could be walking into anything.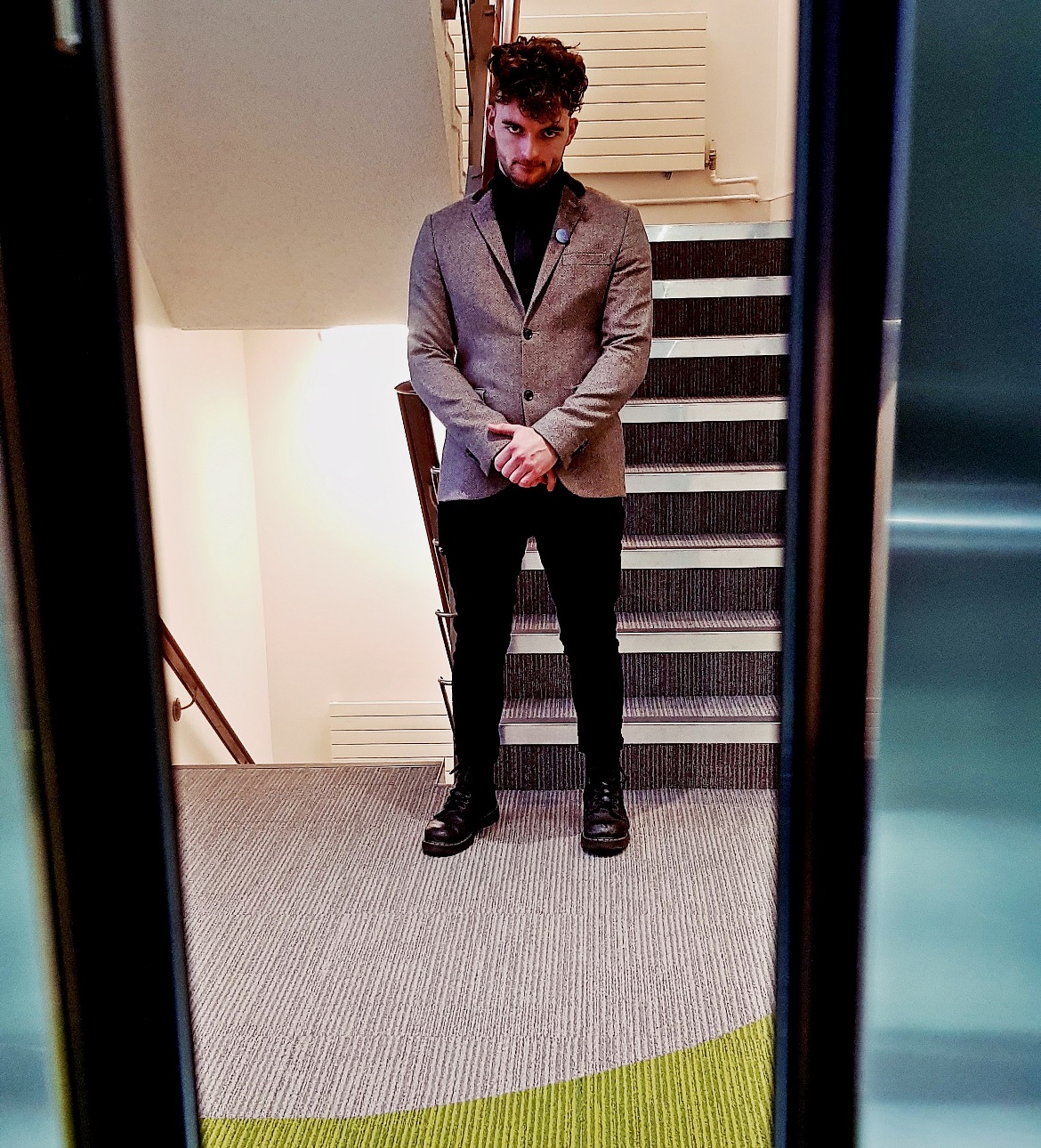 The door opens on a young man, who says only "the chair is for you." He quickly ushers me through a door. I step inside, and stop. My breath has been completely taken away.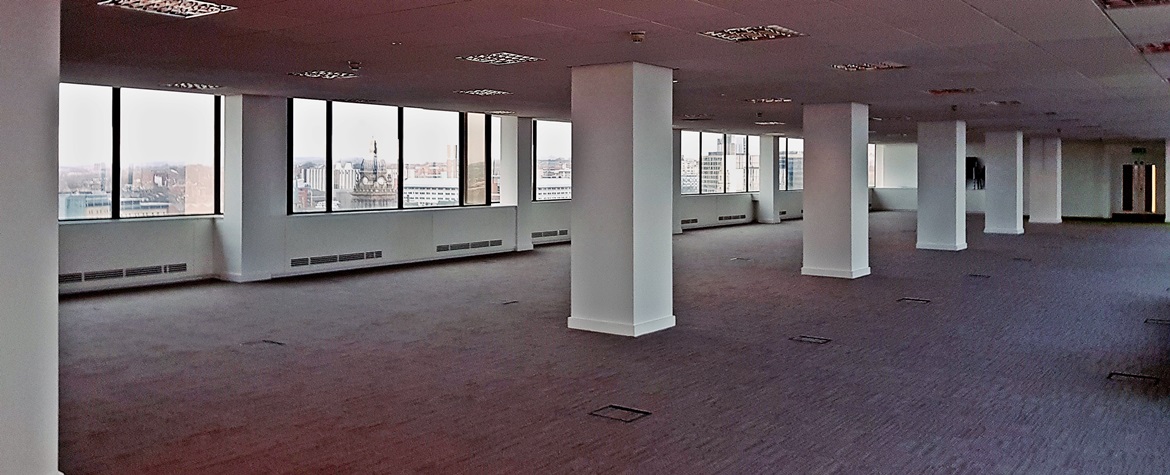 The room is long, and thin, and dim. The only light is from the windows, which show a magnificent panorama over the city, and a lamp at the far end. A man stands next to an orange chair at the far end of the room, and the far end is a long way away. I begin to walk. It seems to take forever.
As I approach the chair, I hear music. It's soothing, relaxing. I notice a plant on a small table next to the chair.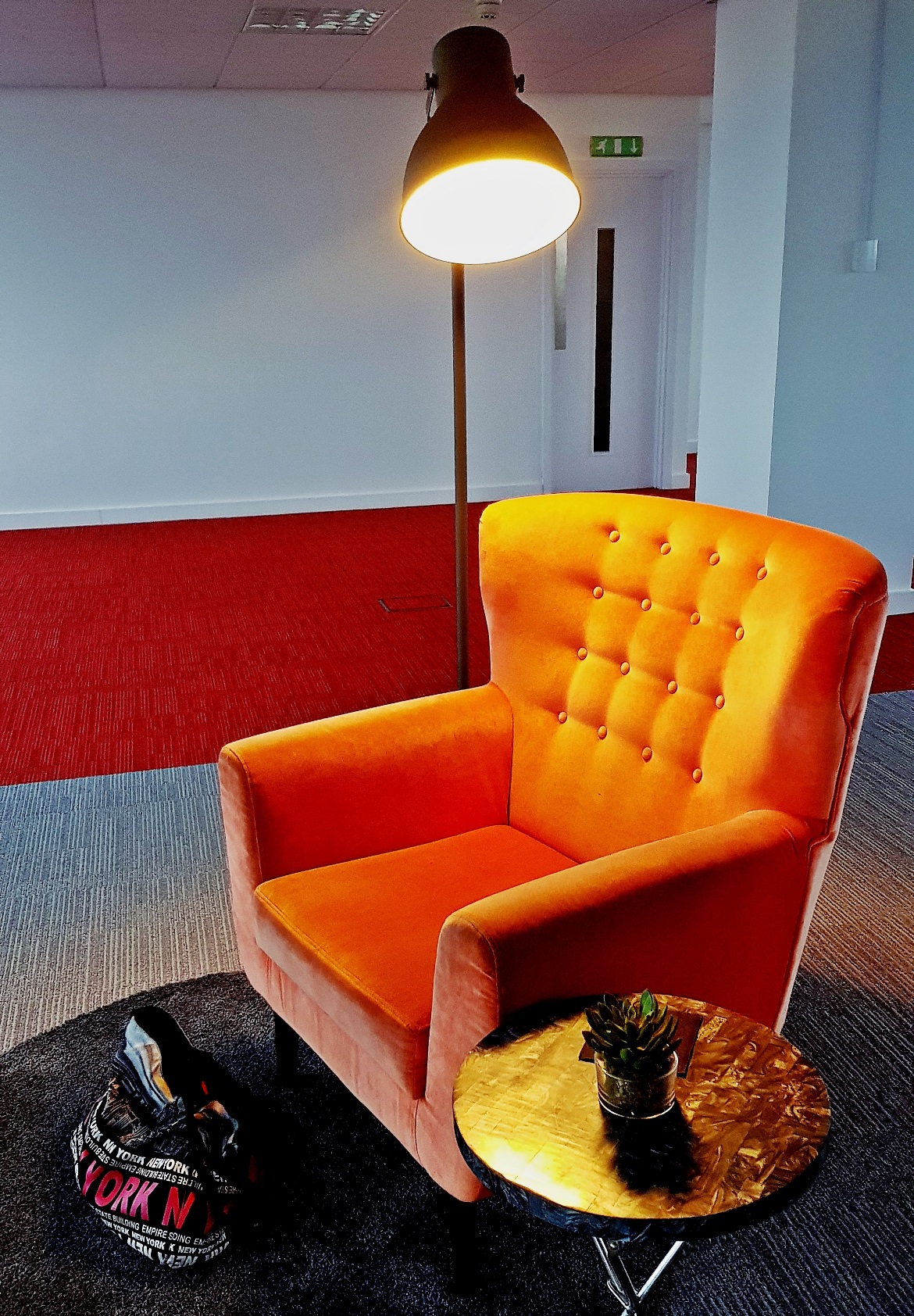 The man at the far end of the room greets me, and allows me to sit, then disappears. Concerned, I watch in the reflections of the room in the windows. I see him go to a corner of the room and hear clinking noises.
The nondescript music track that was playing comes to an end, and my ears prick as the next song starts. I recognise it immediately, and can't help but mouth the words along to this instrumental version.
You are probably wondering "What is going on? Why this is happening? Why you?"
The Capital Experience guy returns with a glass. I take a sip, and it's the best gin and tonic I've ever tasted.
I let out a sigh. Putting my phone down, I try to lower my shoulders from around my ears. I gaze out through the windows across the overcast city. It's an impressive view, and I feel lucky to be there.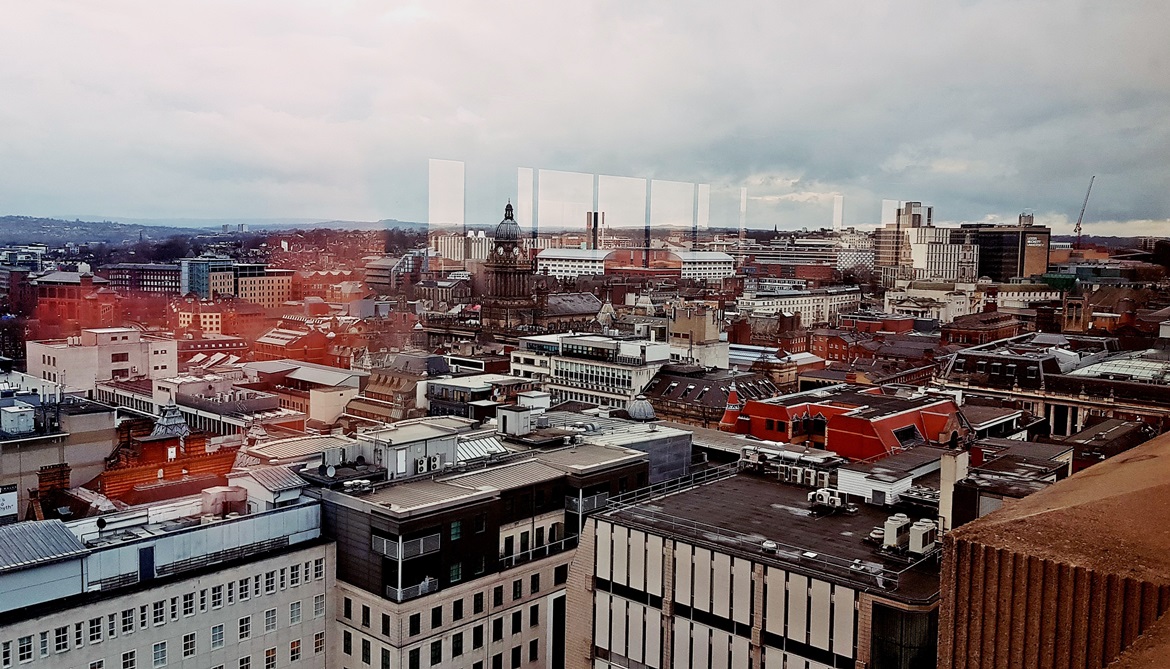 As the music swells, I take another sip, and step over to the window. First I look across the city centre, then towards the Town Hall. It doesn't occur until later that this could be intended to make me feel like an evil capitalist overlord, siding with a corrupt corporation. The setting fits with that, but the music doesn't.
I return to my chair and continue my drink, and the man returns with a tray. At first I think it's empty and he's come to take my drink, but then I see a small card and I know immediately what it is..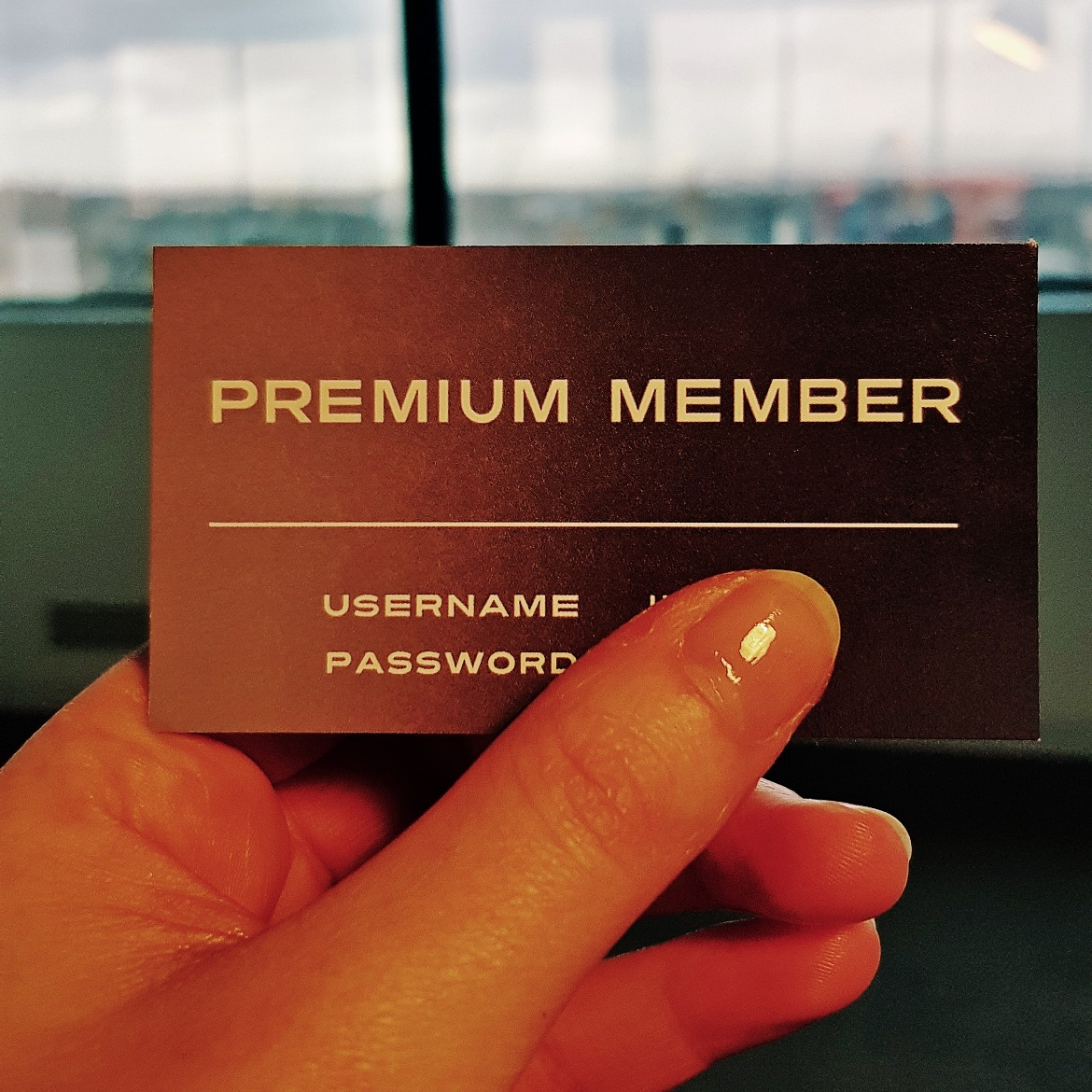 Eagerly I pull up the website on my phone, where it has been bookmarked ever since I discovered it. I tap in the passcode, and a very short webpage appears. At first I'm disappointed. Then I realise what it is – a credits sequence. This is the ending.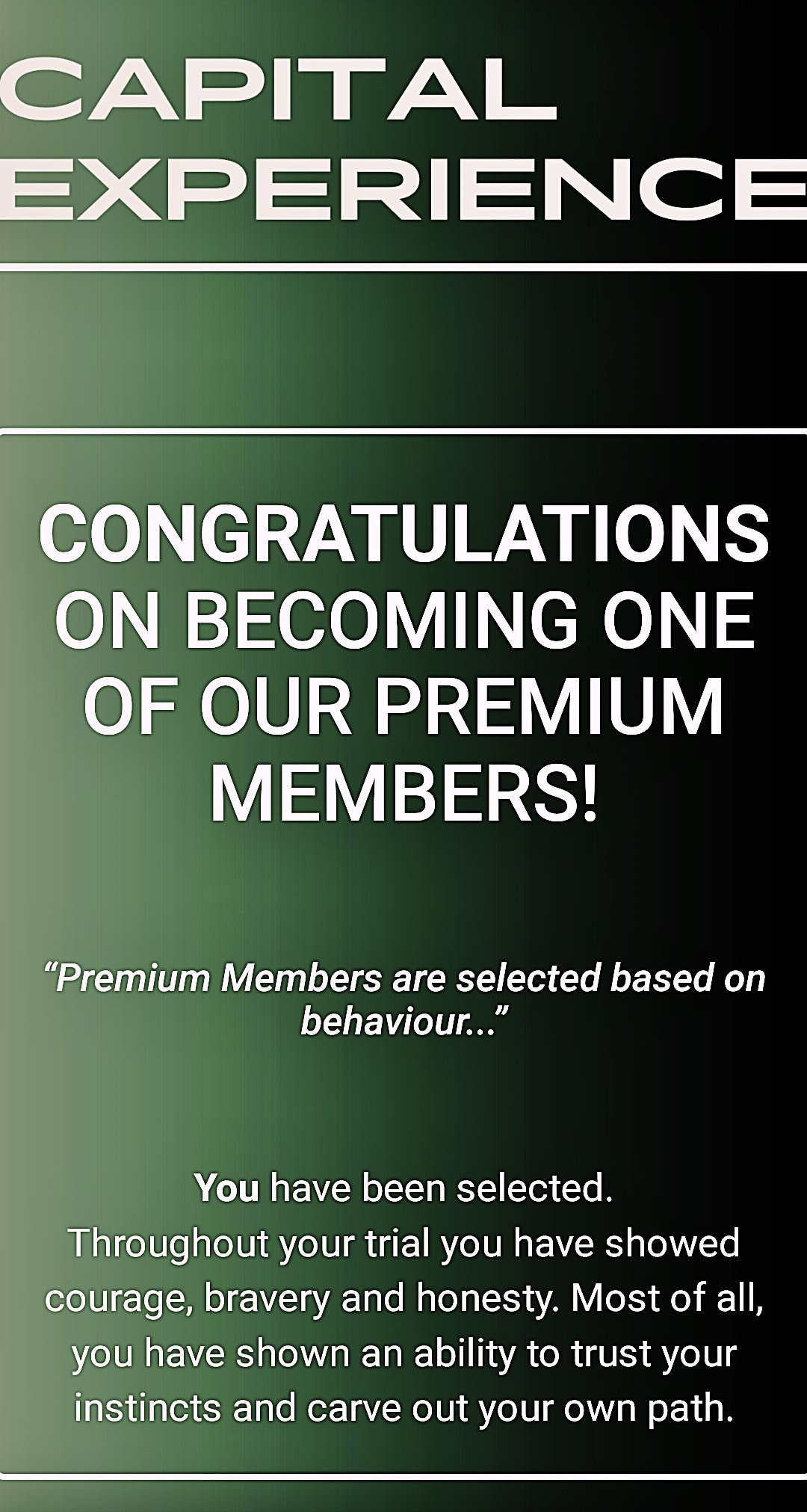 I read the words, and it occurs that they could apply to anyone taking part in the experience. After all, those who chose Lucy must have followed their own instincts too. Maybe it was all a game, and those who chose the Lucy ending are meeting with someone now to receive their logons.
All too soon, the barman comes to collect my class and see me to the door. The chap outside shows me into the lift, and Tom shows me out of the Pinnacle building. The Lucky Ones is over. I feel sad, but a little relieved. No longer do I have to look over my shoulder, or fear for my life.
30 March
Several days pass with no further, as I expected. I manage to speak to others who had done the experience, including some who had chosen the Lucy ending. Rather than a premium membership, they got to meet the girl herself. At first I'm outrageously jealous. It felt like we'd had a special connection, and I felt cheated out of the opportunity to meet her. But I'm somewhat relieved when they describe the weird vibe she gave off in person, and the peculiar level of intimacy. I'm pleased with my decision.
On the 29th I'd received an unexpected package, and at first it flashed through my mind that it might be from The Lucky Ones, but it turned out to be a surprise treat from my brother.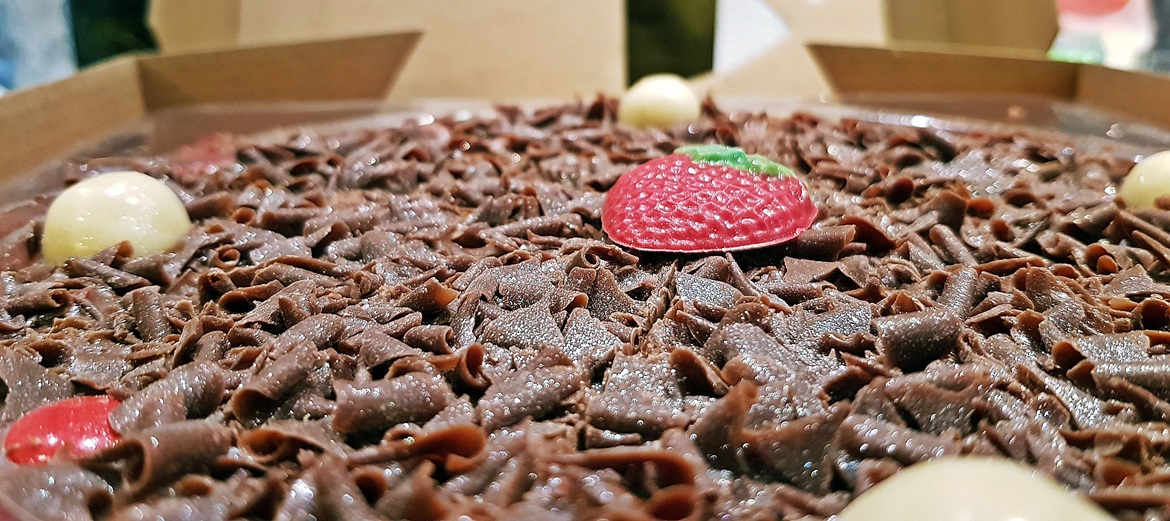 So when I receive a text from an unknown number, containing only a link, I disregard it as spam.
But Turtles (from part 1) texts me to ask if I've received a text, and only then do I click the link.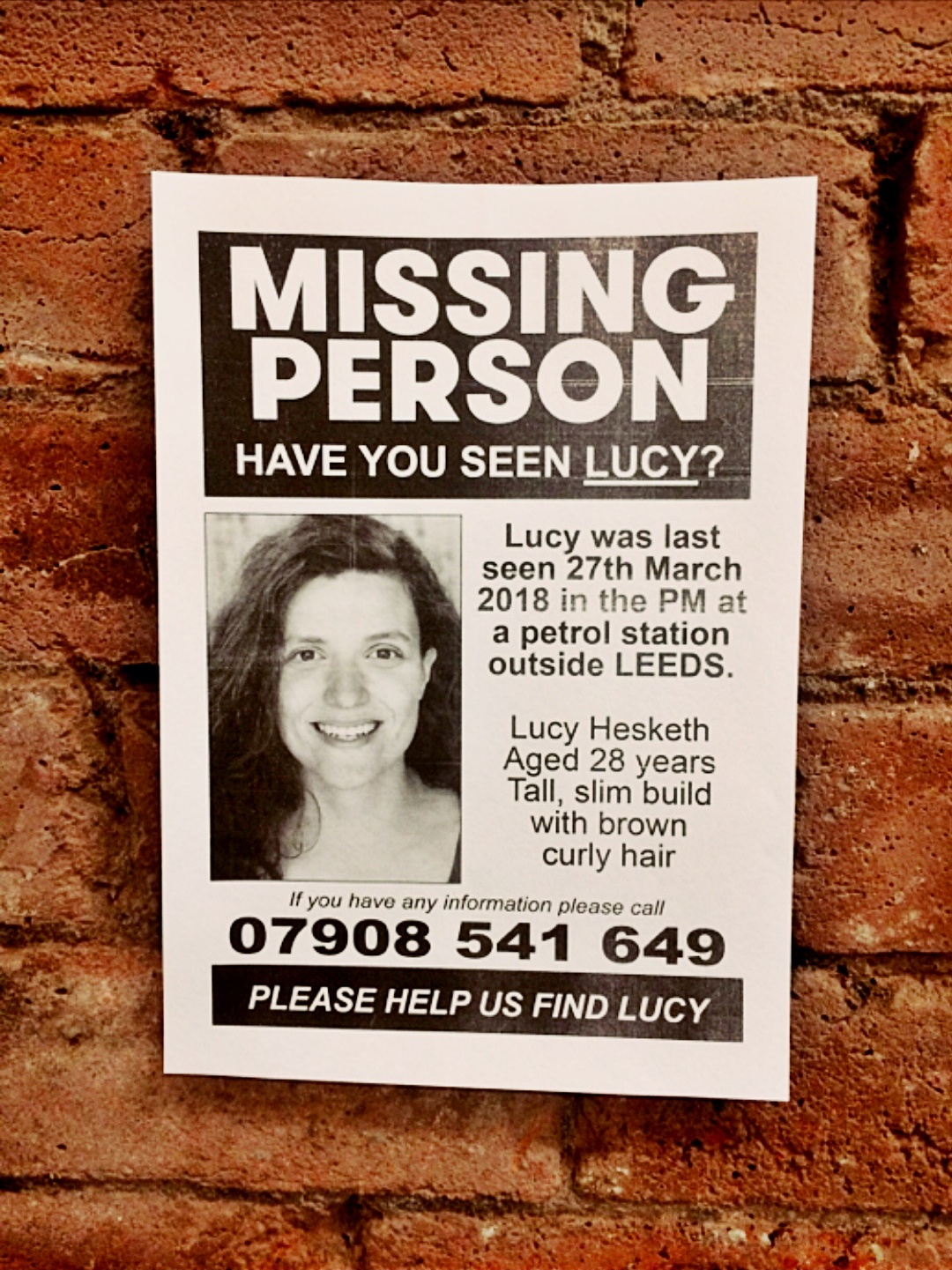 Questions flood my mind. Is it still going on? Is Lucy okay? What happened to her? Is it my fault?
I call the phone number, and it goes straight to voicemail. I decide against leaving a message. My decision was Capital Experience, and all I could bring to Lucy now would be more pain and difficulty. She's better off out of my life.
It feels like a post-credits sequence, to set up a sequel perhaps, but I can't shake the feeling that it's not over. That it will never be over. I continue to check my postbox obsessively. I jump when I hear footsteps behind me, or when a straight-haired girl dressed in black smiles at me in the street. Although I know, realistically, that it's finished, I still have the feeling that Capital Experience are still there, looking out for me.
After all, I'm a premium member now.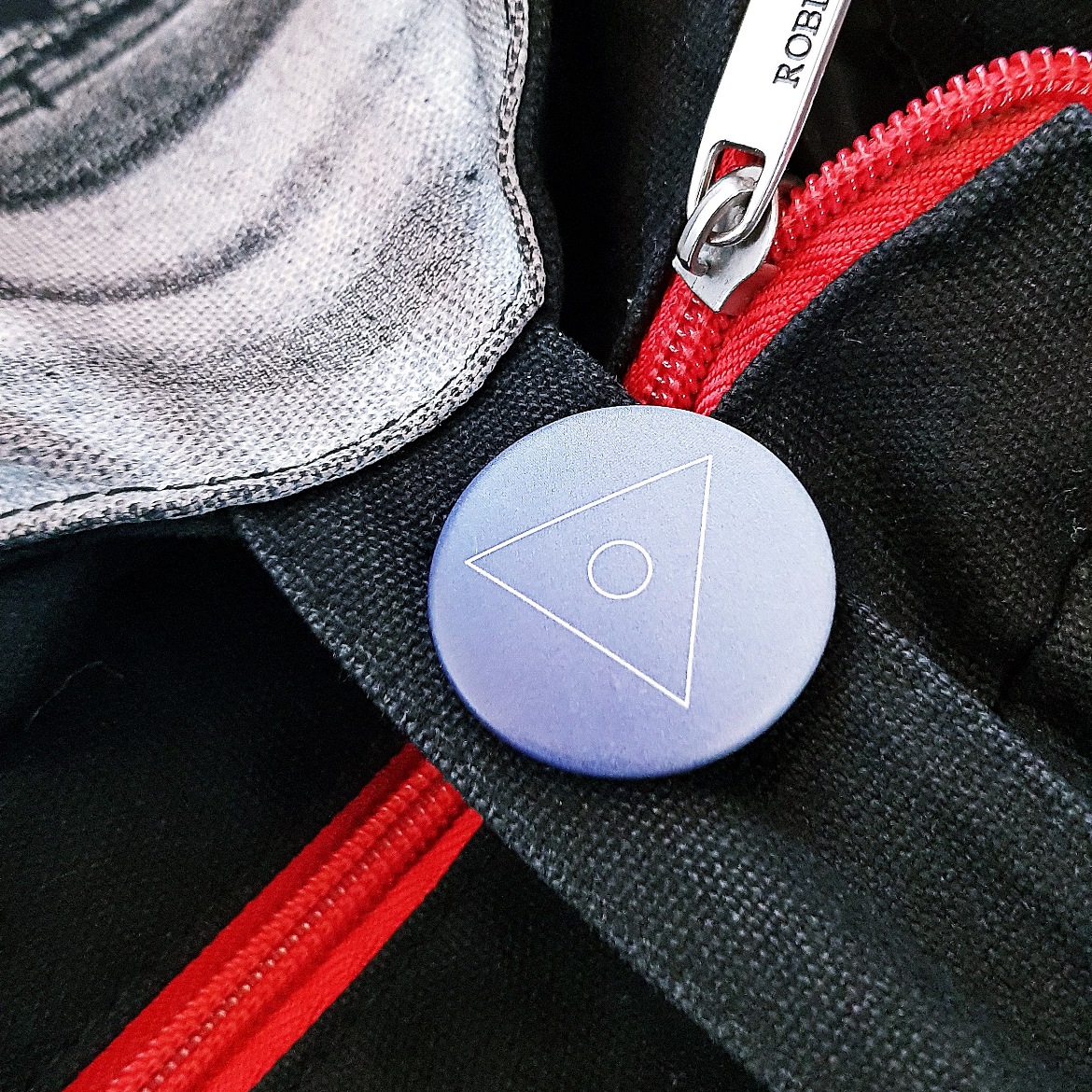 The Lucky Ones by Riptide
This experience is one of the best things I've ever done. It took over my life, and has led to some of the most exciting and engaging moments in gaming that I've ever had. I've got some critiques, which I'll be talking about in a later blog – but as you can tell from the almost 9000 words I've written about this, I loved it anyway. If you're into immersive stuff, you'll love it too.
And speaking of which, Riptide are running The Lucky Ones again this May/June. They're also considering taking it to other cities, so even if you're not in Leeds, head here to express interest.
Keep an eye on the blog for further The Lucky Ones content. This has been a big part of my life and this isn't the end.
I was invited to take part in the Lucky Ones free of charge, but all opinions of being chased through the city or views from tall buildings are my own. Here's my full disclaimer.