The mulled wine has been drunk; the duck (we have duck not turkey) has been eaten; the presents have been opened. And Santa has been kind enough to bring me and Tim lots of exciting new games to play in 2020, plus some extra geeky fun stuff.
Here's some of the highlights from the haul, many of which I've now had the opportunity to play…
(FYI: this post contains affiliate links, which means if you are so tempted by my awesome presents that you decide to buy your own, I might make a bit of money.)
Concept
Concept* is a great game that I played for the first time earlier this year at a hen party (I go to all the coolest hen parties). Think charades, but you have a board to do all the acting for you. You take a word or phrase and place markers on the board to indicate the "concept" you're trying to make the rest of the players guess. It's a really easy game to pick up and probably a great game to have around Christmas time when you're seeing family who aren't native boardgamers.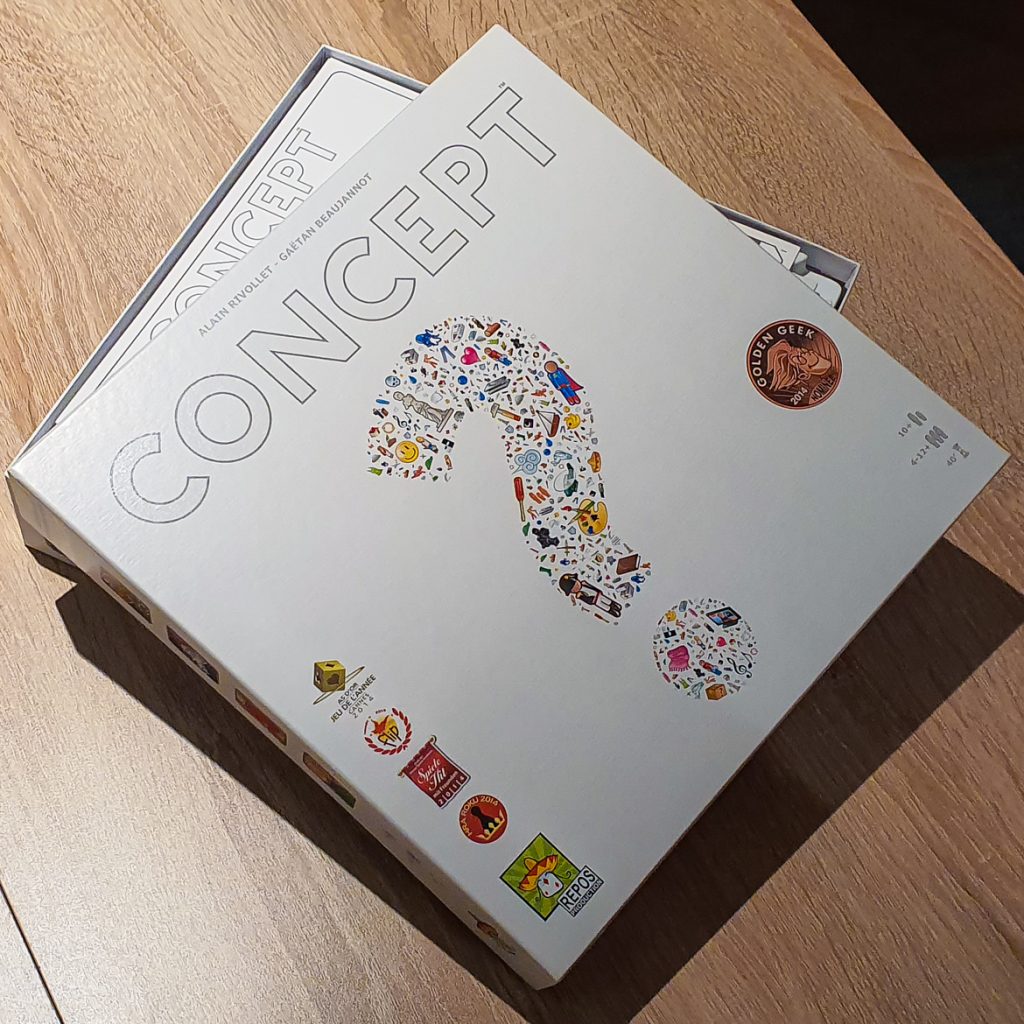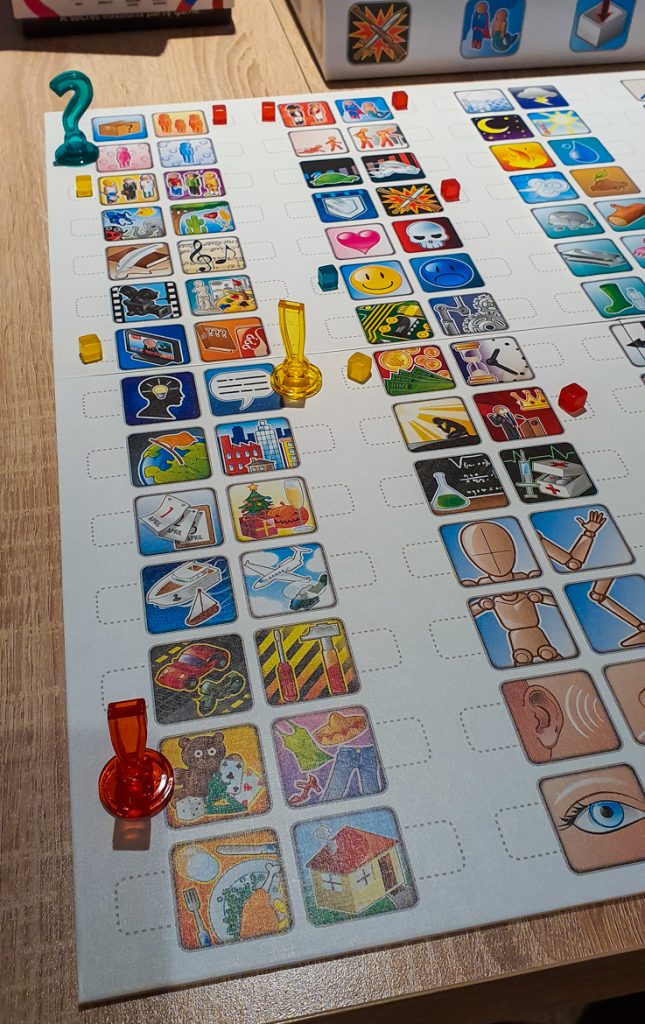 Zombicide
Back when I used to live in Surrey, I was OBSSESSED with this game*. As in, literally spent days playing it on my own. It's a minifig co-op game where you are trying to find weapons and kill zombies in order to find more weapons and kill more zombies. Pretty simple concept but it's very fun. It's been a while since I've played it, but I'm looking forward to breaking down some doors and shooting some undead.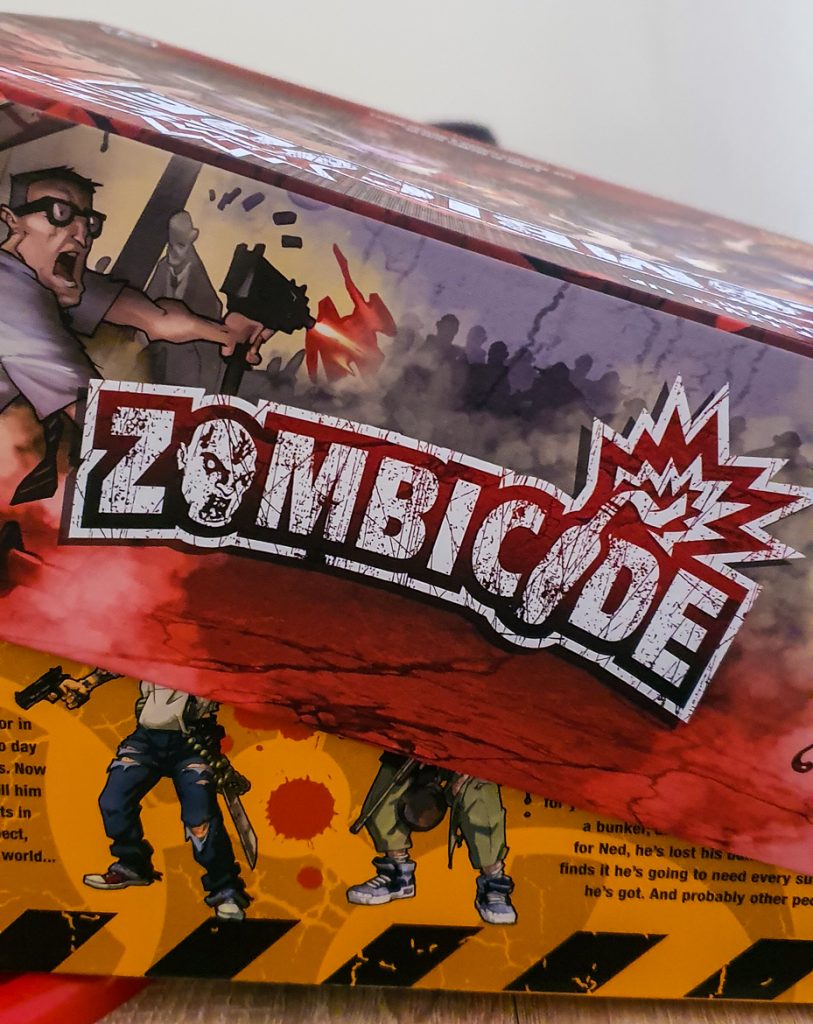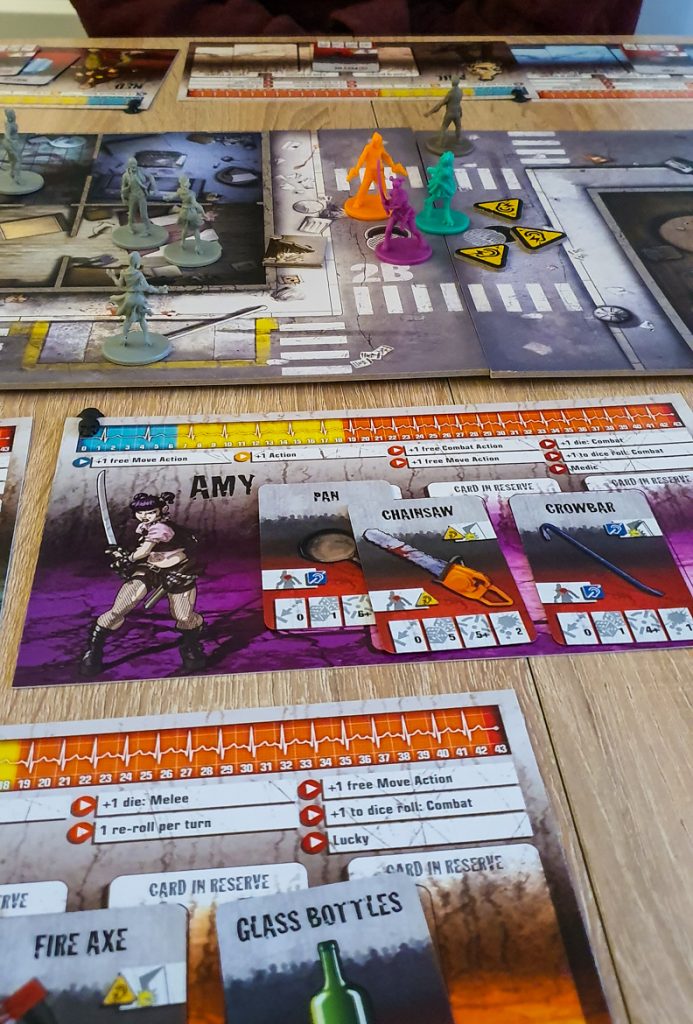 Don't Get Got
Honestly I added this to my wishlist* purely based on the excellent Shut Up & Sit Down review. It's a social party game where you have to complete "missions", such as "make another player put a hat on" or "get a player to argue with you about which way north is". It's sure to be a totes hilarious way to make your friends very paranoid about everything you do, they do, or your cat does.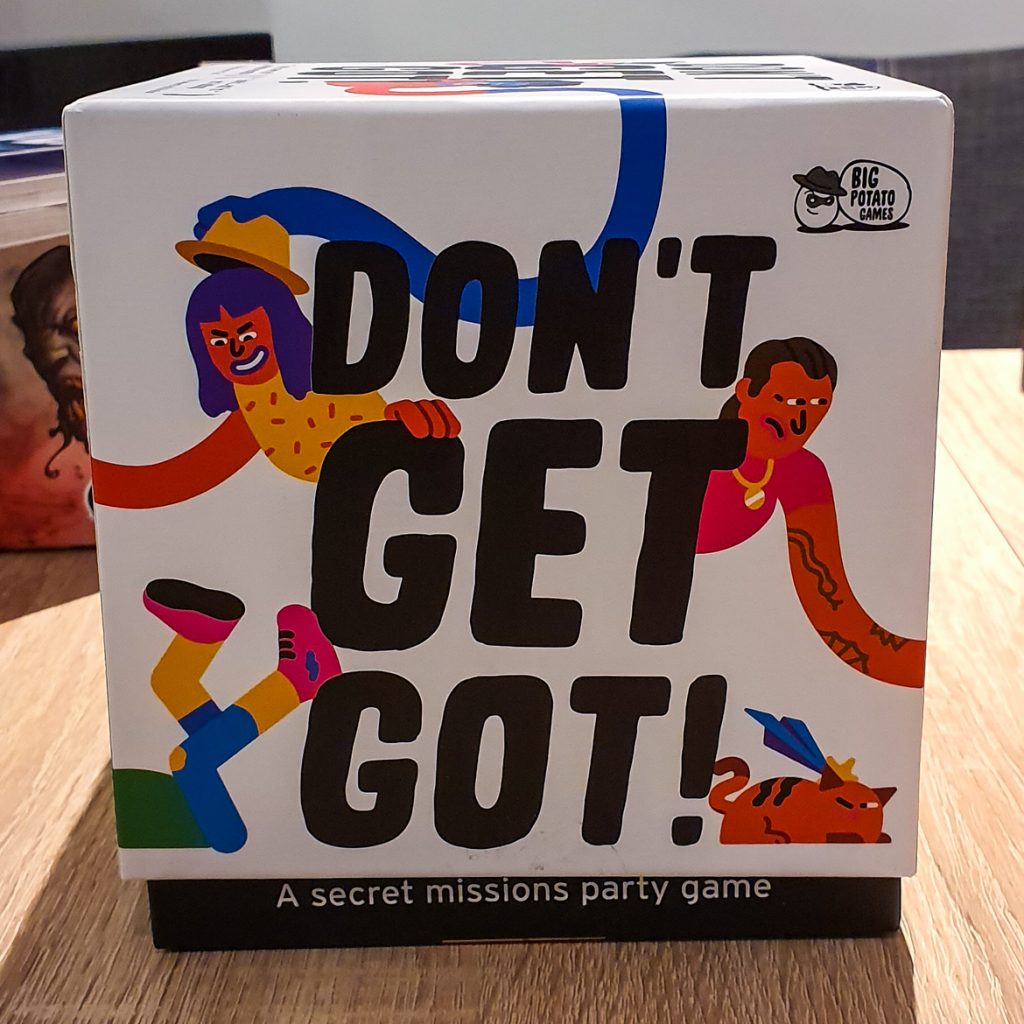 Extra Arkham Horror sets
Tim and I have been playing A LOT of Arkham Horror* ever since we were introduced to it by our friend Ben about 18 months ago. As of this Christmas, we have the first three campaigns in their entirety, as well as the first to "Return to…" sets. This Living Card Game takes you on daring yet horrific adventures through the world of HP Lovecraft's Call of Cthulhu. It's completely co-op and very addictive.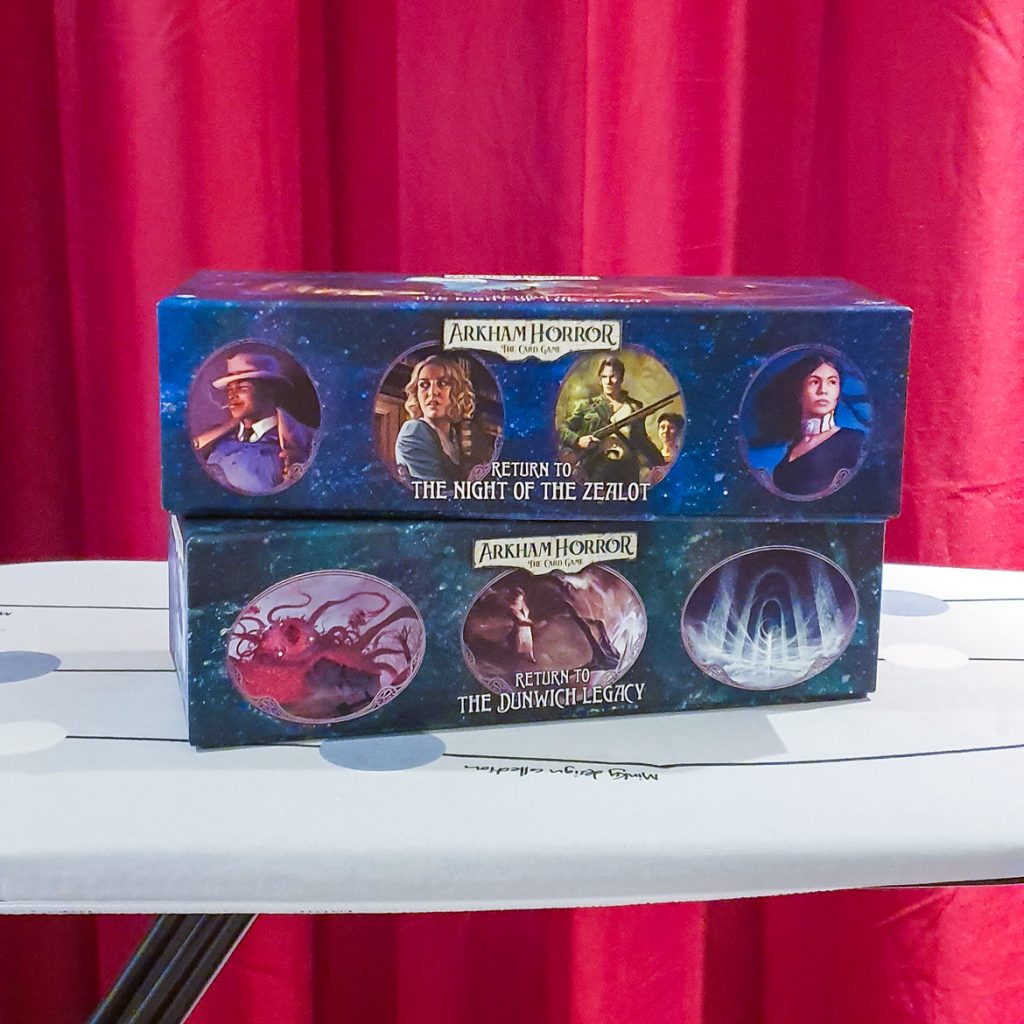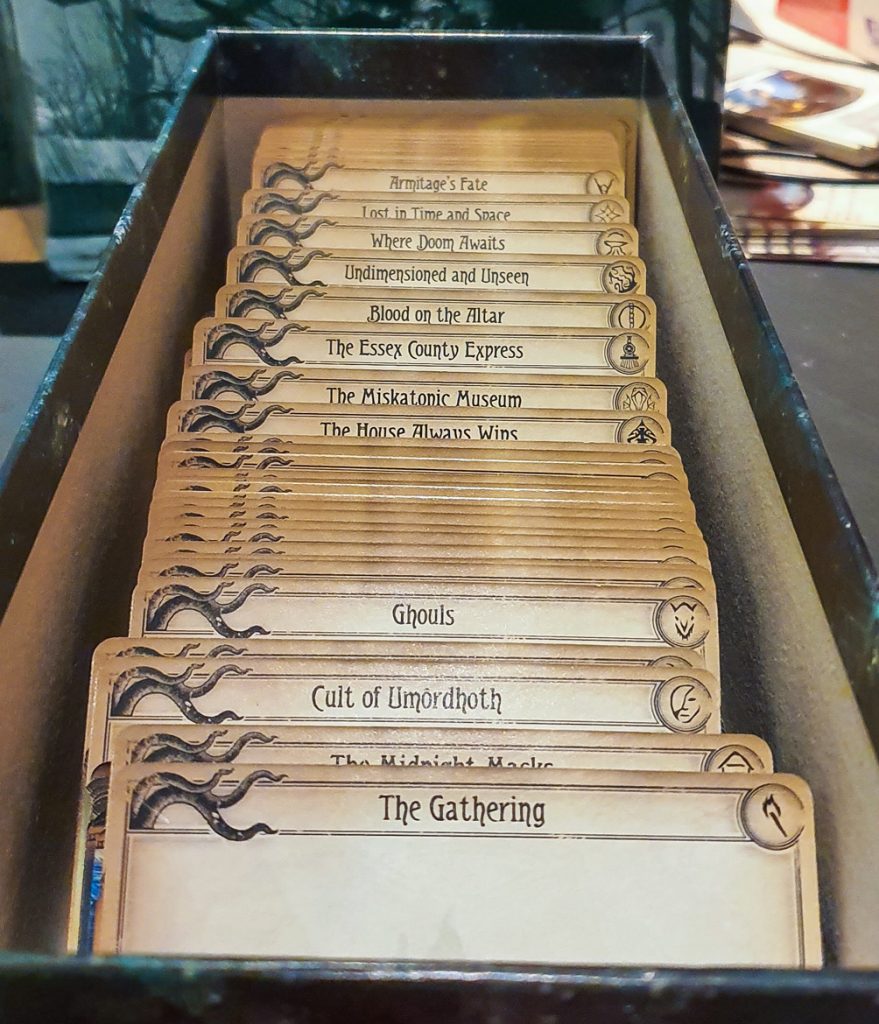 Decrypto
This is along the lines of Codenames, one of my favourite games and one of the few board games I've actually reviewed on this blog – you have code words that you are trying to communicate to your team mate. Decrypto* is a little different, because the opposing team is trying to guess your words rather than their own. You have to listen to the hints they give each other to crack their communications while being careful what you let slip yourself.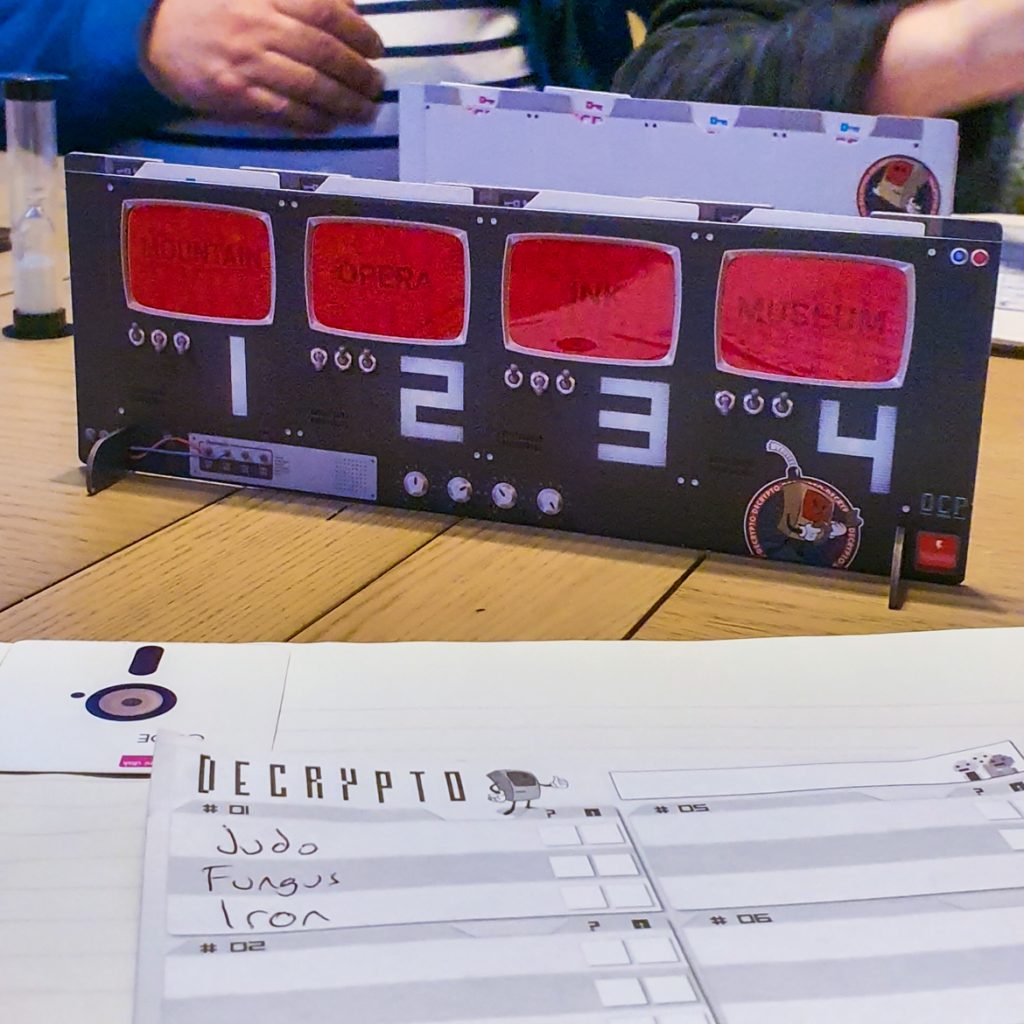 Spyfall
I played this game* in Italy over the summer. It's like Chameleon – all the players bar one know the secret location they are currently at, and they must ask each other questions to ascertain which one of them is the spy who has a blank location card.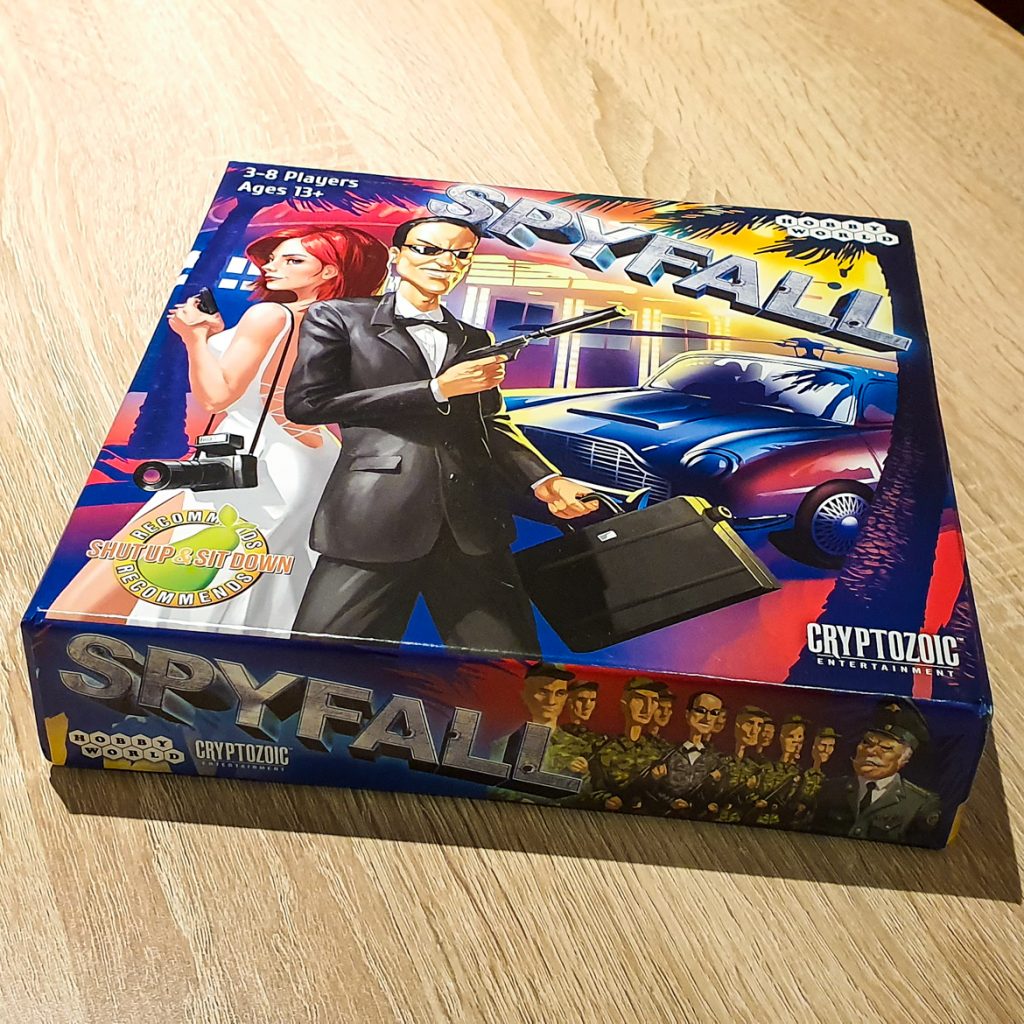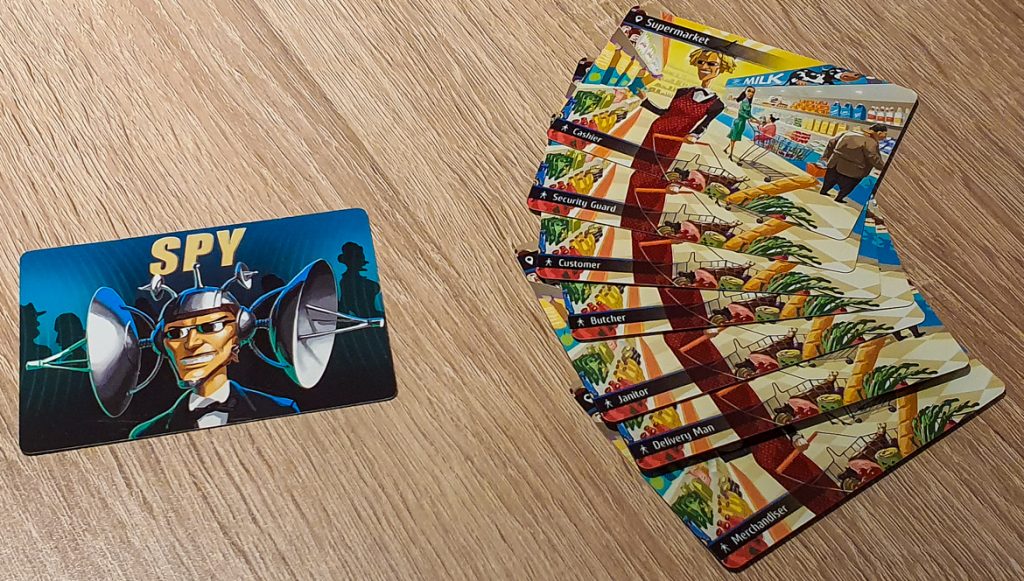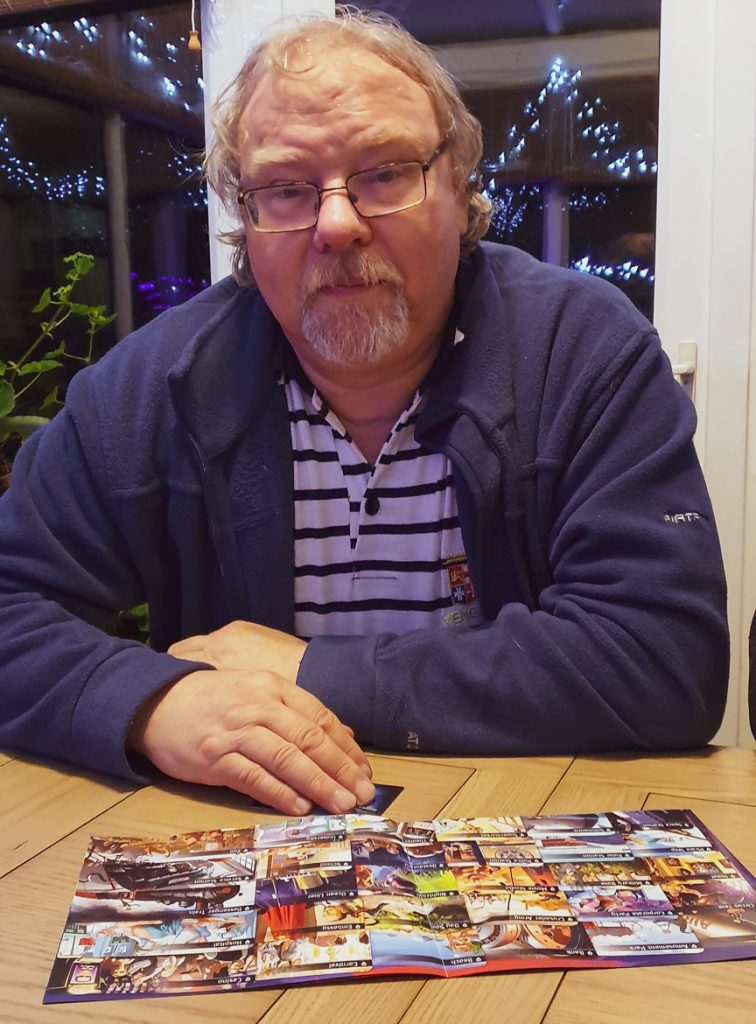 Unstable Unicorns
A quick game along the lines of Exploding Kittens. You collect baby unicorns in your stable, grow and protect them, destroy other people's unicorns and nullify their actions with "neigh" cards. It's a fairly simple game*, but it's quite thematic and pretty good fun.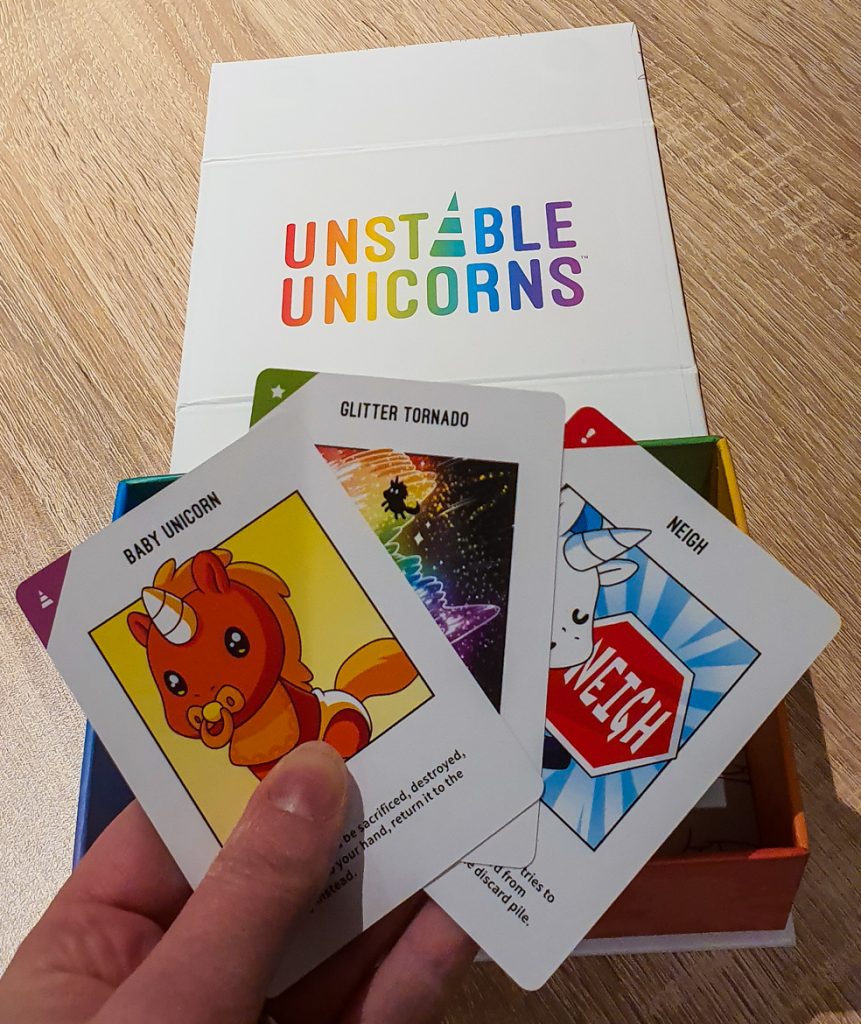 Paranormal Detectives
A similar game to Mysterium, which was absolutely one of my top games that I received the previous year. You are trying to communicate with a ghost* in order to work out how they were killed. Unlike Mysterium, each mystery is a cohesive plot, which does limit the replayability but improve the quality of the mysteries. And you have additional ways for the ghost to communicate, compared to Mysterium, including the ghost drawing on your back, showing hits through a ouija board or using "the ropes" (pipecleaners).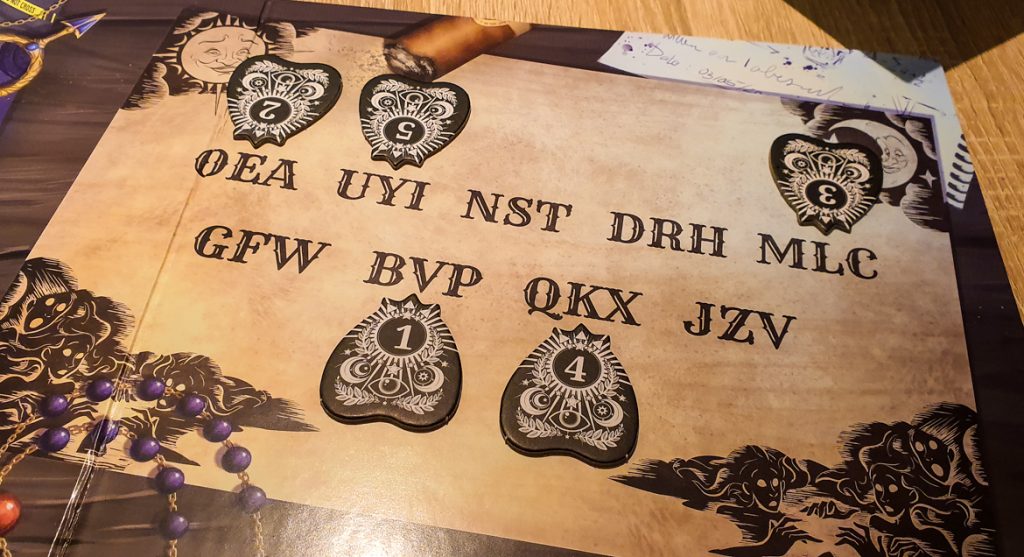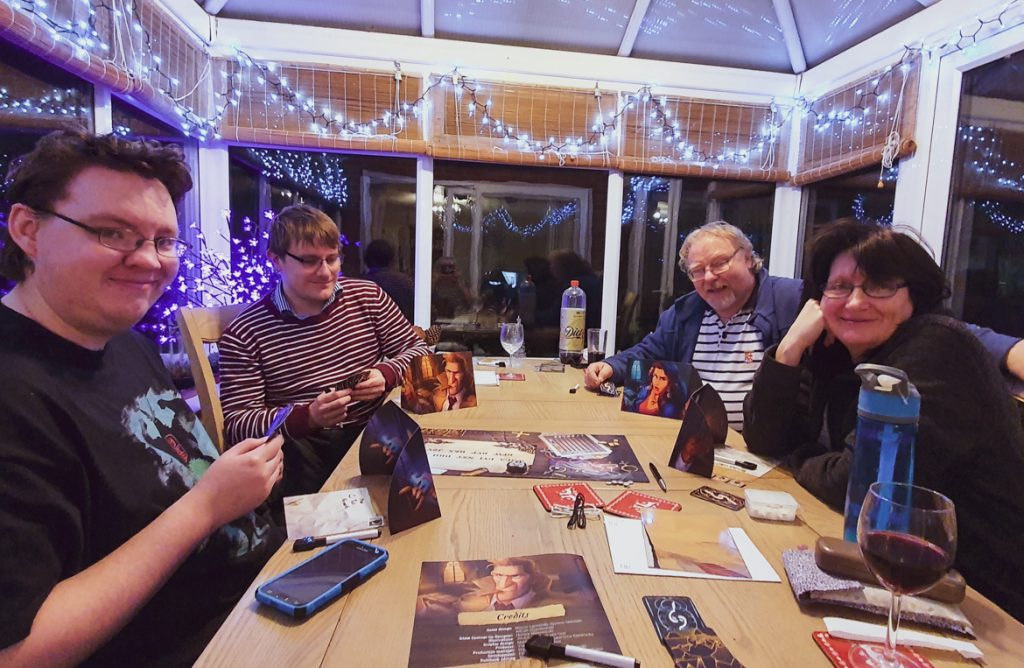 The Escape Room Puzzle Book
Something a little different, this book* guides you through an escape room adventure from the comfort of your sofa. Unlike the escape room games such as Exit, this book seems to be designed for one, which I think I'll prefer. It does require destruction of the book in some places (though you can photocopy pages if you'd rather not).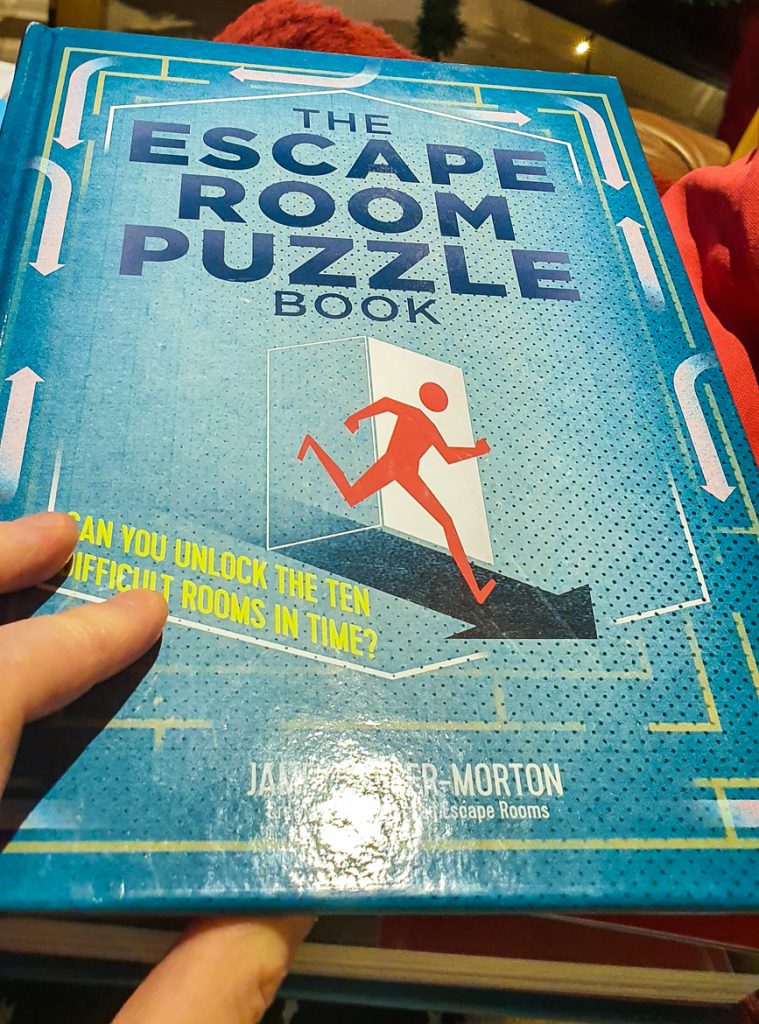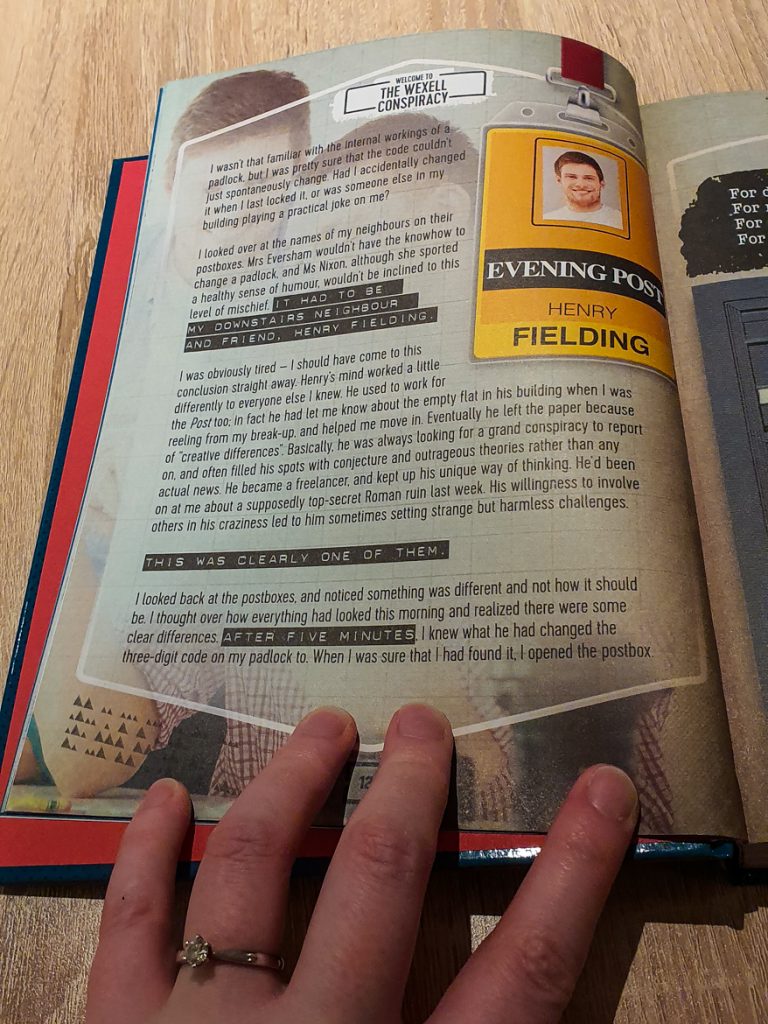 Vice Versa
Finally, Vice Versa* is a two-team, two-book puzzle. You give one book to someone else, anywhere in the world, and you have to work together through the problems and puzzles it throws up. I'm planning on sending the Tails copy to my friends Ellie and Callum in Japan, so we can continue our clue-solving progress even if we can't go to escape rooms together!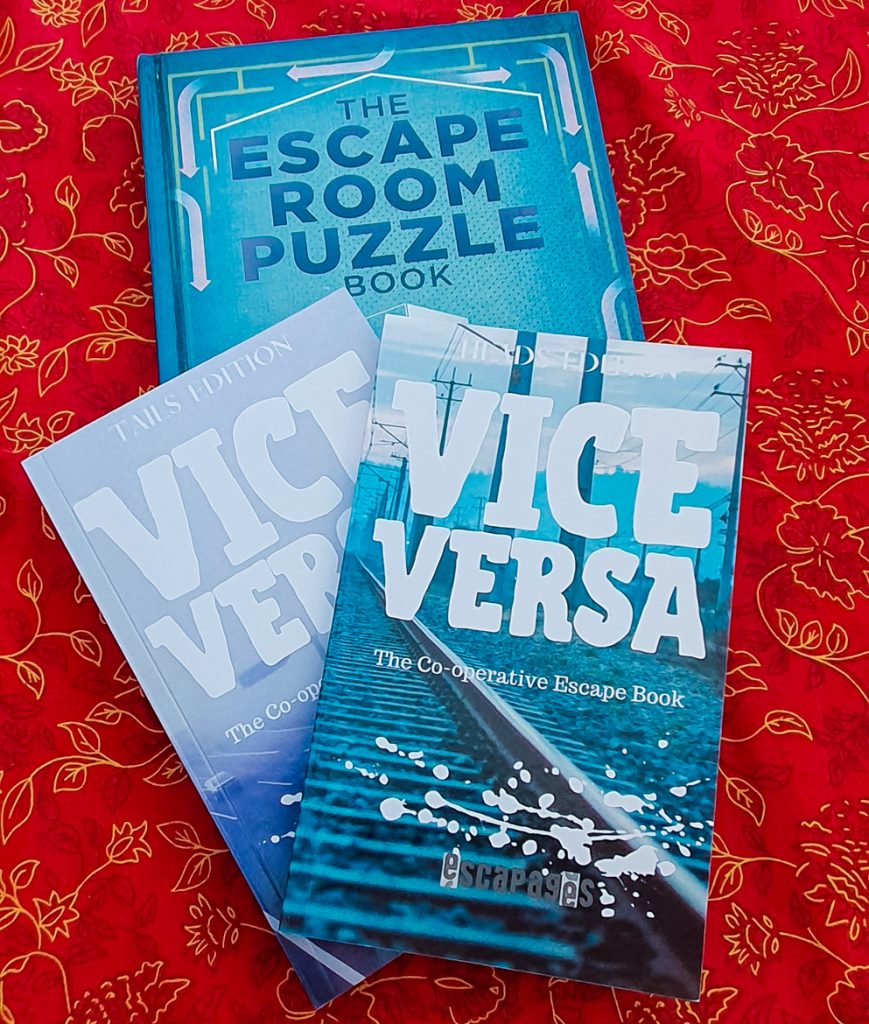 Harry Potter memorabilia
I used to be a real Potterhead and had every bit of Harry Potter merch going. Now I've cut down a lot on what I collect. Along with Harry Potter lego (which I didn't actually ask for this year), I also collect the official Harry Potter wands, and this year I added Ginny Weasley's wand* to my collection.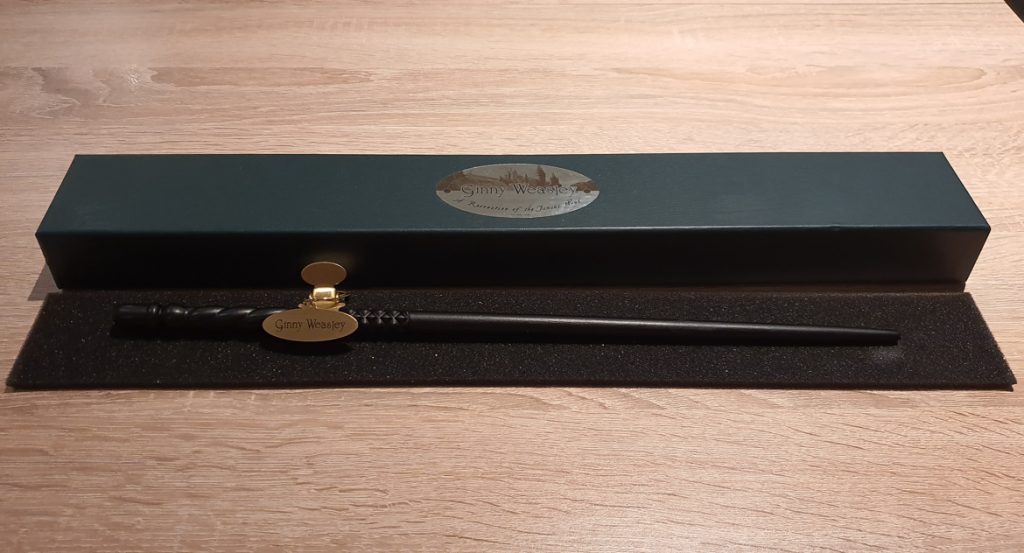 I also received this fantastic Marauder's Map heat-changing mug, which I'm keeping in its box for now as my last heat-changing mug got ruined in the dishwasher #RIP.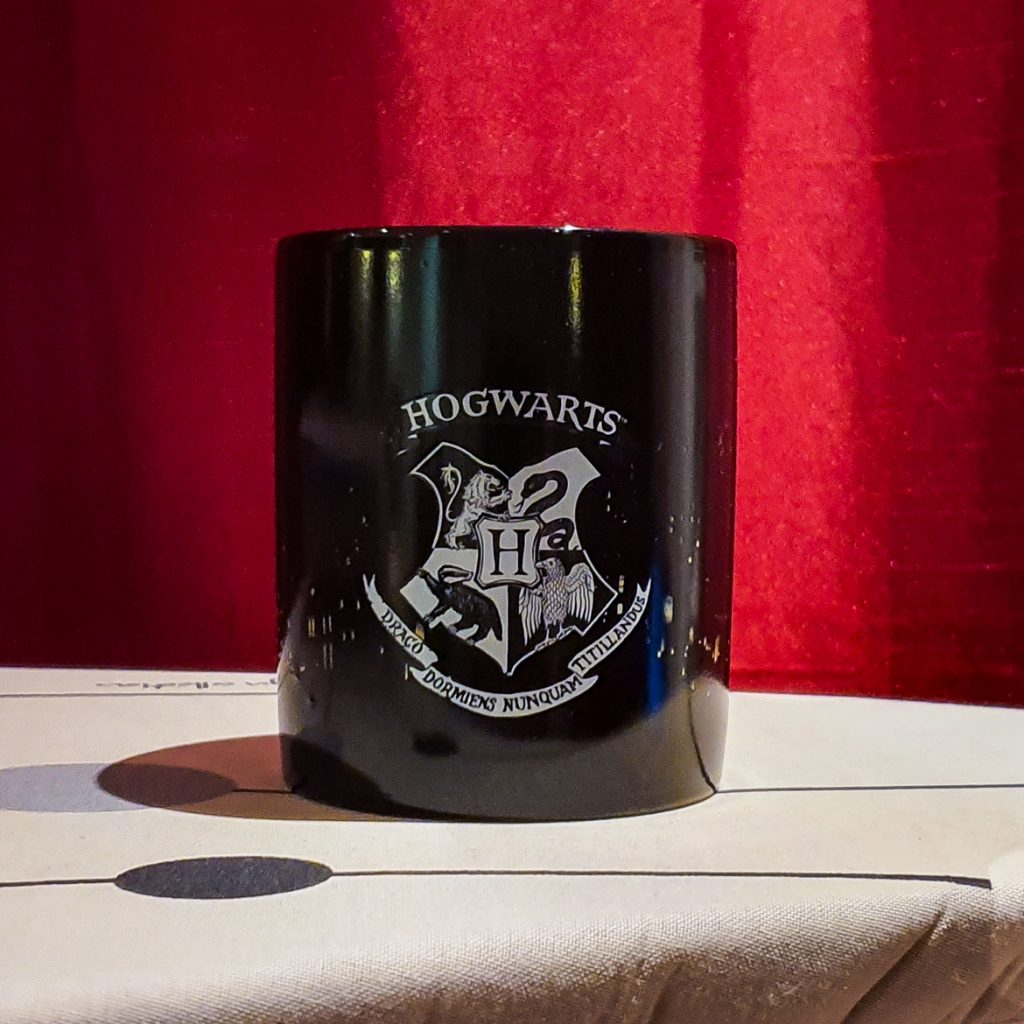 Here's to a great year of gaming!
We've already managed to play most of these games in 2020, and with a few board-game-heavy weekends on the horizon, I'm sure we'll break the rest out of their packaging too.
Have you played any of these games? What other games should I be looking at picking up in 2020?
Disclaimer: this post contains affiliate links, which means I receive money if you make a purchase through them. You can see my full disclaimer here.