One of my favourite holiday memories was sitting on the beach in Barcelona, eating quesadillas, drinking cocktails and just… chilling.
And last Thursday it seemed that Cielo Blanco had pried the experience right out of my memories, when they held the launch of their new summer cocktail and food menu. I mean, we were missing the beach itself, but the cocktails, the food and the vibe were all spot on.
Cielo Blanco in Trinity Leeds
Cielo Blanco is conveniently located right in the heart of the restaurant section of Trinity. I've visited once before for dinner. They serve small taster portions, so you can mix and match a few different items to try lots of different dishes – my favourite style of eating. There is a terrace that overlooks Briggate, as well as seating within the restaurant itself. But both times I've visited, we sat outside the restaurant on the indoor terrace, which keeps you warm but gives you an alfresco vibe.
On this evening, the focus was heavily on the cocktails. TC was my compantion for the evening, and we were warmly welcomed and a drinks can was pressed into our eager hands. This was the Soda Can Paloma. A classic tequila cocktail, with a twist – it was spiked with a favourite Mexican soft drink, Squirt. Citrusy and refreshing, it was a great start to the evening.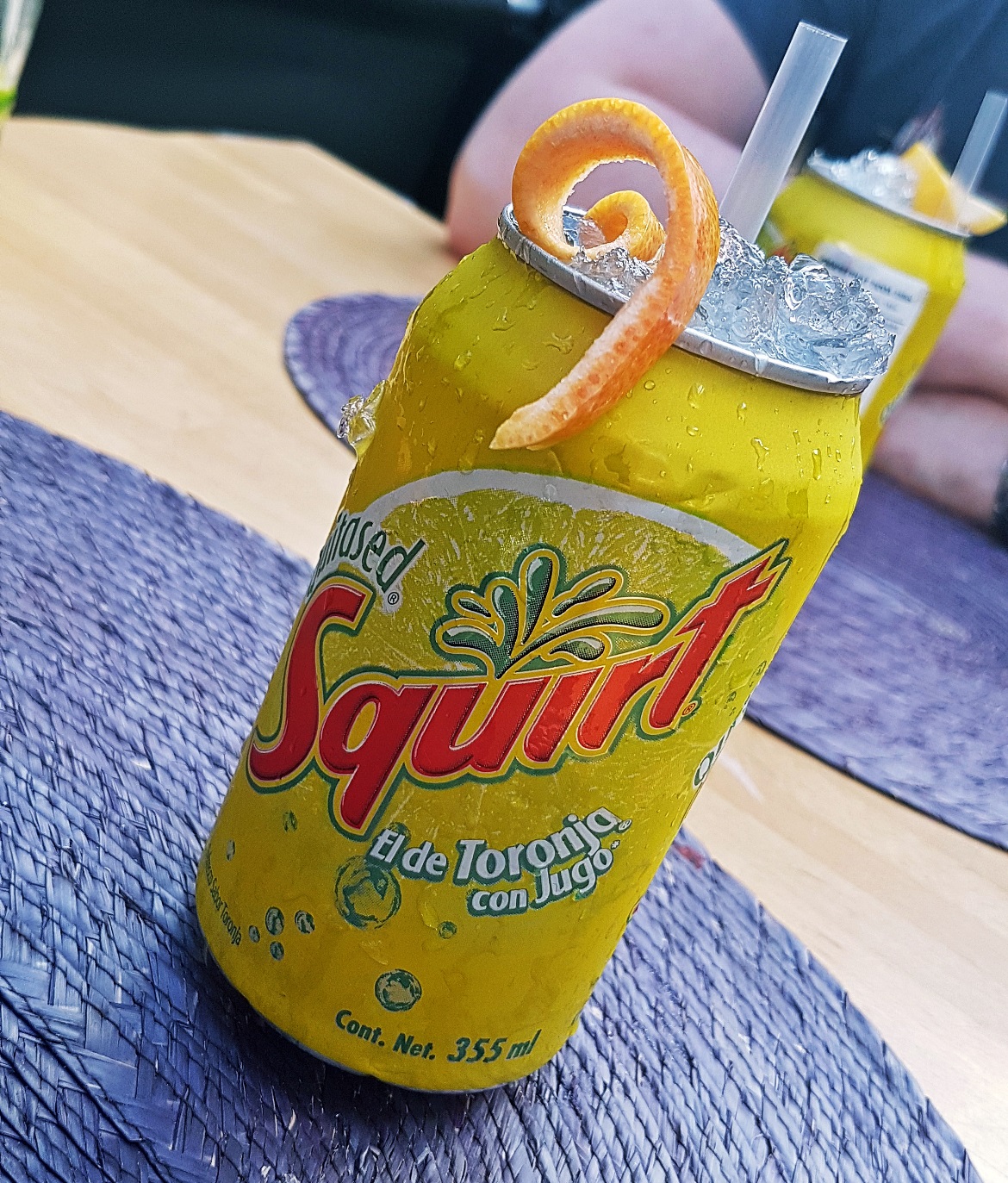 Before long our first snack arrived. I'm a massive fan of seafood in Mexican food (fish tacos are LIFE) so I devoured the ceviche tostada in a few messy bites. It was topped with salmon, scallop, avocado, and a salsa of tropical toppings.
#CieloSocialSummers
Our next drink was my favourite. It's called Soooo Pineappley because it's just so. Damn. Pineappley. That they couldn't call it anything else.
Fear not, there's a good kick of rum in it too. For me it's the perfect summer cocktail – fruity but not so light that you'll drink five before realising you're wasted.
This was paired with Al Pastor Pork Tacos which were just divine, in a word. Pork and pineapple is a classic combo, and this pairing definitely showed off why.
Different Tastes
The last part of the evening was a little disappointing for TC I'm afraid. The food on offer was a Cactus and Cauliflower Quesadilla. It's right up my street, but TC thinks cauliflower is the food of the devil. It was very tasty – I've not had cactus before (and I'm not sure I can describe what it tastes like) but I'd definitely have it again!
The drink was the most instagrammable one on the menu – served in an actual coconut – but it was a Tequila Colada, and tbh I'm too much of a fan of the classic. It was tasty but nothing to write a holiday postcard home about.
I really enjoyed my evening at Cielo Blanco. I'll definitely be back some time this summer on a typical British drizzly day when I'm in need of a summery boost.
Pin it for later: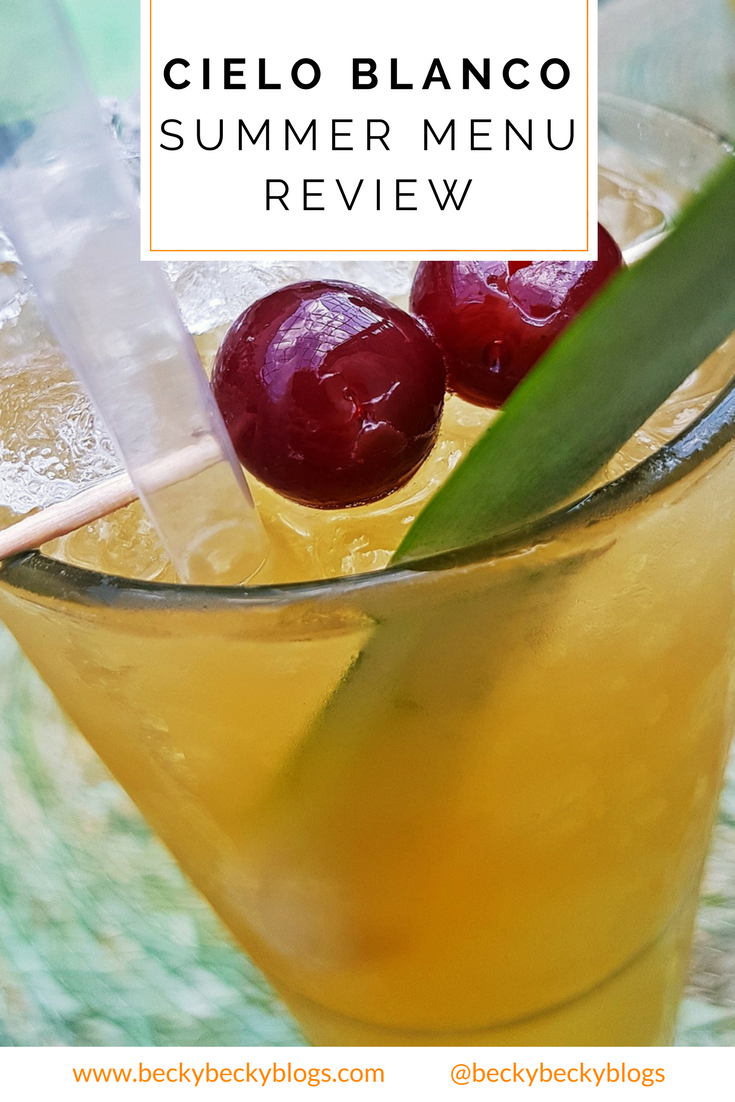 I was invited for drinks and snacks free of charge, but all opinions on the summery cocktails are my own. Here's my full disclaimer.